Conflict and mass displacement increase child labour
A new multi-organizational report finds that conflict and war over the past decade has coincided with an increase in child labour among refugee children, the internally displaced and other populations across the region.

Commissioned by the League of Arab States (LAS) and the Arab Council for Childhood Development (ACCD), the "Child Labour in the Arab Region: A Quantitative and Qualitative Analysis " report is the first to provide an overview of the profile and trends of child labour in the League's 22 member states. "Over the past ten years, during which the region has witnessed high levels of armed conflict resulting in the mass displacement of populations – both within and between countries – the situation has certainly worsened," the report states.

A dearth of systematically and comprehensively-collected regional data from previous years means that exact figures on the recent rise of child labour among different population groups are difficult to assess, explained Frank Hagemann, Deputy Regional Director for Arab States from the International Labour Organization (ILO). The ILO is the lead UN agency that oversaw production of the study, in partnership with the Food and Agriculture Organization of the United Nations (FAO).

"Yet the report makes clear that the effects of recent economic shocks, political turmoil, conflict and war have worsened pre-existing levels of child labour, and have also reversed much of the progress Arab countries made in combatting child labour through policy development and practical measures," Hagemann said. "As is the case across the globe, conflict has hit women and children disproportionately hard in the region. In consequence, child labour has emerged as perhaps the most critical child-protection issue in the region, requiring our urgent attention and action," Hagemann said.
Worst forms of child labour
The study reports that children in parts of the Arab region "have been increasingly drawn into the worst forms of child labour and face serious and worrying exploitation, abuse and violation of their rights."

"Refugee and displaced children work in different sectors of activity, with a notable rise in street work, bonded labour, early marriages, and commercial sexual exploitation. Child labour among refugee and displaced children is mainly a coping mechanism for their families who face extreme poverty or where adults are unemployed," the study states.
The case of hazardous work in agriculture
"The worst forms of child labour include the kinds of hazardous work found in the agriculture sector, in which most children in the Arab region work in both paid and unpaid labour," said Abdessalam Ould Ahmed, FAO assistant Director-General and Regional Representative for the Near East and North Africa. "Such labour takes place mostly in rural areas, and represents a cheap workforce for small-scale farming – mostly non-mechanized labour-intensive methods of production involving high risks."

Conflicts and mass displacement had a toll on agriculture and food security. Building resilient rural livelihoods is essential to child labour reduction in this sector, which generally involve high level of work related fatalities, non-fatal accidents and occupational diseases.

"Agriculture accounts for more than half of children in employment in countries such as Yemen, Sudan and Egypt. The predominance of agriculture calls for special attention since this sector is characterized by early entry into work compared to other sectors," Ould Ahmed added.
Mass displacement and armed conflict
The worst forms of child labour are also found in services and industry, and includes the multiple dangers associated with working on the streets.

They also include direct and indirect involvement in armed conflict and in situations associated with armed conflict.

The study reports that over half of Arab countries are currently affected by conflicts or inflows of refugees and internally displaced persons (IDPs). These include Iraq, Jordan, Lebanon, Libya, Somalia, Sudan, Syria, Tunisia, the Palestinian West Bank and Gaza Strip, and Yemen.

The study reports a rise in the recruitment and use of children by armed groups, both among local and refugee populations, especially in Yemen, Syria and Iraq.

"The majority of recruited children are generally boys. However, there is an emerging tendency to recruit more girls and children below the age of 15. Hundreds of children across the Arab region are also held in detention and even tortured on grounds of being involved in armed groups," the report states.

Children in parts of the region are being forced into new types of activities relating to situations of armed conflict, such as smuggling goods across the border or between fighting zones, collecting oil waste, performing funerary work (collecting body parts for burial), as well as fetching water or collecting food from fields and landfills littered with explosive remnants of war, the report adds.

Children's involvement in employment varies substantially across the Arab region, with Sudan and Yemen showing the highest rates of child employment (19.2 per cent and 34.8 per cent respectively.)
Child employment rates are higher among boys. The report cautions, however, "surveys might fail to capture hidden forms of child labour among girls, such as domestic work and unpaid household services, which merit further research and enquiry." Unpaid work is also higher amongst the younger age group, and in rural areas.
Endorsement and recommendations
The report was presented to LAS member states, who had previously endorsed the report, at the League's headquarters in Cairo on 7 March. LAS commissioned the report to provide an understanding of the main trends of child employment as a first step towards designing better-targeted policies and interventions to address the problem of child labour. The commission was based on a recommendation of the 20th Session of the Arab Childhood Committee (ACC) of November 2014.

The report stresses, "There is an urgent and immediate need to safeguard children in the Arab region, whether their serious exploitation is a result of pure economic issues or in combination with conflict and displacement. Arab countries need to realize that child labour poses immediate and future challenges not only to the children themselves, but also to their nations and communities, as well as the broader economy."
"It is now urgent to address both the root causes and repercussions of child labour, and to ultimately eliminate it, especially in its worst forms," the report states.

The study concludes with recommendations to the 22 LAS member states to improve their governance frameworks, especially by aligning national legislation with international legal standards, and ensuring the effective enforcement of child labour laws and regulations.

It recommends, secondly, protecting children from economic and social vulnerability by improving the socio-economic circumstances of families so that they do not resort to child labour to generate income for households where adults suffer from poverty and unemployment. Achieving this requires improved labour market policies, social protection, access to basic services including education, and awareness-raising programmes.

The study recommends, thirdly, protecting children from the impact of armed conflict through humanitarian programmes and aid for refugees and the displaced, protecting children from recruitment and use in armed conflict, and rehabilitating and reintegrating children used in armed conflicts.
The social enterprise at work: Paradox as a path forward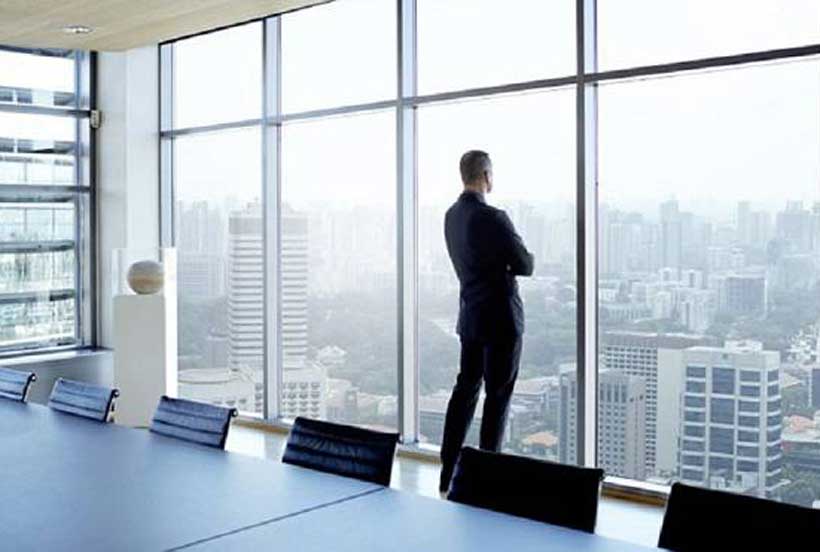 Deloitte Study: When Resilience Can Determine Organizational Survival, Only 16% of Business Leaders Expect to Significantly Increase Investment in the Continual Reinvention of the Workforce Over the Next Three Years
With COVID-19 creating urgency around workforce reinvention, it's clear that while organizations have doubled down on investments in technology over the past decade, many have significantly underinvested in how humans could adapt to and embrace new ways of working.
Only 17% of respondents are making significant investments in reskilling to support their AI strategy with only 12% using AI primarily to replace workers;
At a time when workforce shifts are happening at warp speed, only 1 in 10 respondents are producing workforce insights in real time;
Just 27% of respondents have clear policies and practices to manage the ethical challenges resulting from the future of work despite 85% of respondents saying the future of work raises ethical challenges;
Three-quarters of leaders are expecting to source new skills and capabilities through reskilling, but only 45% are rewarding workers for the development of new skills; and
Only 45% of respondents are prepared or very prepared to take advantage of the alternative workforce to access key capabilities despite gig workers being likely to comprise 43% of the U.S. workforce this year according to the Bureau of Labor Statistics.
The need for a human focus has catapulted well-being and belonging into top concerns for organizations as the No. 1 and 2 trends, respectively, this year.
Twenty-six percent of respondents are not confident in HR's ability to step-up and lead effectively, providing HR with the opportunity to demonstrate their strength to help organizations navigate the new normal created by the COVID-19 crisis.
Why it matters to business leaders
With the onset of COVID-19, organizations have had to take immediate actions in reaction to the pandemic, such as the shift to remote and virtual work, the implementation of new ways of working and redirecting the workforce on critical activities. Now organizations should be thinking about how to sustain these actions by embedding them into their organizational culture and DNA.
In its 10th annual 2020 Global Human Capital Trends report, "The social enterprise at work: Paradox as a path forward," Deloitte examines ways to create that level of sustainability by finding the intersection between humans and technology and defining the core attributes that need to be embedded in the organization to create and sustain that integration. Having surveyed approximately 55,000 business leaders over 10 years, this is the largest longitudinal study of its kind.
Social enterprise at work and bringing purpose to the forefront
In just a few short years, the concept of the social enterprise has evolved from an intriguing new concept into a concrete business reality. This year's report focuses on how the social enterprise can find the integration between technology and humanity at a time when humanity is in the spotlight as a result of the COVID-19 pandemic. This integration will enable lasting value and provide workers with an increased sense of belonging and well-being. In fact, almost half of this year's respondents categorized their organization's purpose as broadening extensively to include all stakeholders, including the communities they serve and society at large.
Based on our research, the three characteristics that need to be embedded into a social enterprise's DNA to help them prepare for the future are: purpose (deepening the mission and values connection amongst teams, individuals and the work itself), potential (tapping into workers' capability to contribute in new ways) and perspective (making bold decisions at a time of persistent change). Each requires significant shifts in workforce strategies and programs, but offers a clear path that organizations can follow to enable them to recover and thrive.
Worker well-being as an organizational responsibility through belonging
Although historically organizations were only responsible for workers' safety, today nearly all respondents—96%—say that well-being is an organizational responsibility. Though 80% of respondents identified well-being as an important or very important priority for their organization's success, 61% are not measuring the impact of well-being on organizational performance.
Well-being extends beyond physical health to employees feeling a sense of purpose and belonging. When asked how creating a sense of belonging supports organizational performance, 63% answered that it does so by enhancing alignment between individual and organizational objectives. Twenty-eight percent of respondents said that feeling aligned to the organization's purpose, mission and values, and being valued for their individual contributions, are the most impactful ways to help ensure a sense of belonging.

Finding potential through the convergence of humans and technology
With the rapid integration of artificial intelligence (AI), workers are facing new realities of how they can work together with technology to bring out the best in one another. This year's report found that only 12% of respondents said their organizations are primarily using AI to replace workers, while 60% said their organization was using AI to assist, rather than to replace, workers. Furthermore, 66% of respondents believed that the number of jobs would either stay the same or increase as a result of AI's use in the next three years.

Building off last year's chapter on "superjobs," the concept of "superteams" combines people and machines, leveraging their complementary capabilities to help solve problems, gain insights, and create value—addressing a renewed sense of potential and creating new possibilities for the future.

Beyond reskilling and investing in resilience
With the "half-life" of technical skills decreasing, the use of forward-looking workforce metrics is critical for boards and investors to gain insights into the reskilling of workers. Yet organizations are least likely to collect workforce metrics in several critical areas, including the "status of reskilling," with only 14% of respondents collecting analytics in this area. Organizations recognize that reskilling is important, with 53% of respondents saying between half and all of their workforce will need to change their skills and capabilities in the next three years. Yet, only 16% of business leaders expect to make a significant investment increase in the continual reinvention of the workforce over the next three years. With technical skills becoming outdated so quickly, organizations should be investing in longer lasting capabilities like creativity, collaboration, critical thinking and emotional intelligence that can keep their workforce relevant.
Although organizations are trying a variety of strategies to future proof their workforce, 68% of respondents report their organizations are currently making only moderate investments in reskilling or no investment at all. Thirty-two percent of respondents identified lack of investment as the greatest barrier to workforce development in their organization, with only 17% of respondents expressing confidence "to a great extent" that their organizations can anticipate the skills their organizations will need in three years.
Leaders must initiate and lead the dialogue around tech-related ethical concerns and the alternative workforce
A wide majority (85%) of respondents believe there are ethical concerns related to the future of work, including the maintenance of privacy, control of workers' data, and the treatment of alternative workers. Twenty-seven percent of respondents say their organizations have clear policies and leaders in place to manage ethics in the context of the future of work, though 73% of respondents are either not addressing it, starting to develop their approach, or dealing with it on an ad hoc basis.
Organizations may be failing to recognize the importance of alternative workers, even as this workforce segment rapidly grows. For example, just 21% of organizations say their well-being strategy includes alternative workers. Looking ahead at the next decade, 80% of respondents rated "the radical shift in work, careers, and jobs due to AI and new employment models," as important or very important. However, only 45% said they are prepared or very prepared for this shift—the lowest preparedness score for any of the issues surveyed as emerging challenges in the next 10 years. The ability to effectively tap into the alternative workforce can help organizations access scarce capabilities in rapidly changing work and job markets.
Closing the generational gaps through purpose
Age and career progression can no longer be seen on a linear path in the age of the "perennial." With five distinct generations in the workplace, jobs have become more dynamic and complex than ever before. Leaders are taking notice: more than half of this year's survey respondents (52%) report they consider generational differences to some or to a great extent when designing and delivering workforce programs. However, only 6% of respondents strongly agree their leaders are equipped to lead a multi-generational workforce effectively.
This year's report revealed that respondents believe some generational gaps will become less pronounced in the next three years (views on work/life flexibility, expectations of loyalty/job security, and expectations of advancement), while others will become more pronounced (degree of technology-savvy, agility to shift roles, expectations of social impact).
Decisive Reforms Needed for Vietnam to See Full Benefits of EU Trade Agreement
Vietnam needs to fill major legal gaps and address key implementation issues to reap the full benefits of the European Union Vietnam Free Trade Agreement (EVFTA), according to a new World Bank report, expected to be ratified by Vietnam's National Assembly in its May meeting.
The report, "Deepening International Integration and Implementing the EVFTA", released today, estimates that by simply enjoying the tariff reduction as agreed, EVFTA could boost Vietnam's GDP and exports by 2.4% and 12% respectively by 2030, while lifting an additional 100,000-800,000 people out of poverty by 2030. Such benefits are particularly urgent to lock in positive economic gains as they country responds to the COVID-19 pandemic.
The report argues that Vietnam could benefit even more from the next-generation trade deals such as EVFTA and Comprehensive and Progressive Agreement for Trans-Pacific Partnership (CPTPP) if they stimulate a comprehensive agenda of economic and institutional reforms to facilitate compliance with non-tariff agreements. The report estimates that such reforms would result in a "productivity kick", increasing GDP by 6.8%, relative to the baseline scenario, by 2030. The report highlights the need for Vietnam to increase capacity to handle certain key issues, including rules of origin, animal and plant sanitary standards, and investor-state dispute settlement.
"If Vietnam can act in a decisive manner to close legal and implementation capacity gaps, it can capitalize a trade deal whose direct benefits are estimated to be largest in the country's history," said Ousmane Dione, World Bank Country Director for Vietnam. "With COVID-19 acting as a reset button and EVFTA as an accelerator, now is the perfect time to embrace deeper domestic reforms."
The report cites the rules of origin requirement as one of the key challenges for Vietnam to overcome. Even if a product is produced in Vietnam, EU importers might not determine it as such due to the high dependence on imported materials. The report finds that in key export manufacturing industries, a majority of inputs are sourced from foreign countries (for instance, 62% in electronics and 53% in the automotive sector). The report calls for greater efforts to improve linkages between domestic suppliers and foreign enterprises as lead firms in major global value chains.
At the same time, rigorous European food safety standards make it imperative for Vietnam to improve the clarity and consistency of its sanitary measures. By one estimate, the cost of full compliance with existing non-tariff measures in Vietnam will be equivalent to a 16.6-percent tariff (compared to a regional average of 5.4%).
The introduction of EVFTA is expected to bring more investors into Vietnam both from Europe and from the rest of the world. As the flow of foreign investment increase, so does the number of commercial grievances. The report calls for accelerated development of a Systemic Investment Response Mechanism to settle disputes between investors and the state.
The report also makes the case for prioritizing key sectors that make up the bulk of Vietnamese exports to the European market for COVID-19 economic recovery efforts, to maximize the benefits of the trade deal.
Use SDGs and Paris Agreement to Guide Recovery from COVID-19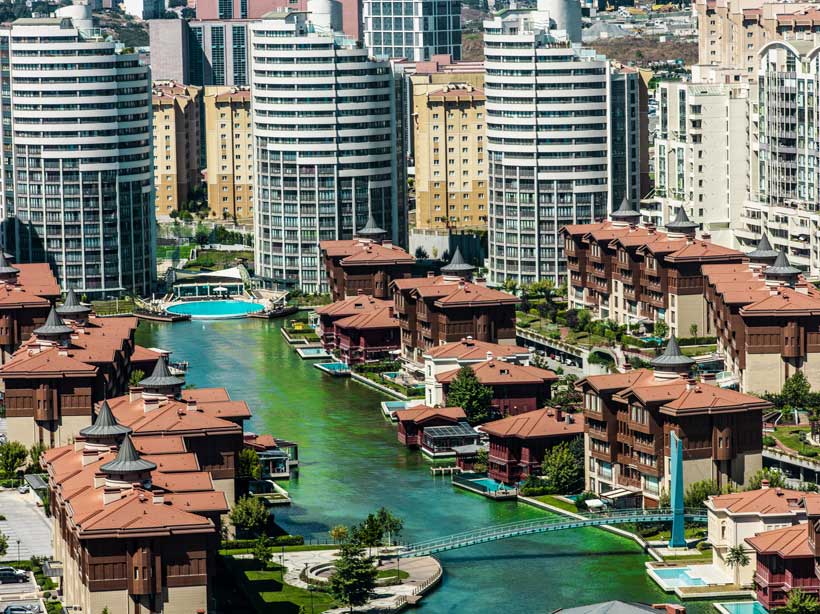 The United Nations Economic and Social Commission for Asia and the Pacific (ESCAP), Asian Development Bank (ADB), and United Nations Development Programme (UNDP) jointly launched today the latest edition of the Asia-Pacific SDG Partnership Report – Fast-Tracking the Sustainable Development Goals: Driving Asia-Pacific Transformations on the sidelines of the 7th Asia-Pacific Forum on Sustainable Development (APFSD).
The APFSD concluded today with a call for countries to revive international cooperation and multi-stakeholder partnerships in tackling the huge socioeconomic impacts of the novel coronavirus disease (COVID-19) pandemic, which threaten to reverse hard-won development gains in the region. Participants also expressed concerns on the limited progress made toward achieving the Sustainable Development Goals (SDGs) and underscored the need for transformative accelerated action by all stakeholders to meet the targets by 2030.
More than 730 delegates representing governments, civil society, businesses and international organizations took part in the Forum hosted virtually by ESCAP.
The report highlights strategies to accelerate transformation and helps countries compare their speed of progress with others. It calls for clear direction, removing systemic barriers, investing in institutional and public readiness to change, and upgrading policymaking approaches to manage increasingly complex development challenges.
One of the report's key findings is that higher income is not a silver bullet to address the challenges posed by the SDGs and achieve accelerated progress along transformative pathways. Low-income and lower middle-income countries emerged as some of the fastest-moving countries in the region.
"Resilience must be central to our strategies and interventions. Shocks such as the COVID-19 pandemic do not respect borders, so the pathway to saving lives and securing livelihoods lies not in national isolation, but in cooperating across borders on information sharing, capacity building, and policy coordination," said ADB Vice-President for Knowledge Management and Sustainable Development Bambang Susantono. "We must use the SDGs and Paris agreement as the guiding frameworks for our long-term recovery efforts, and do what it takes to prioritize their attainment."
Since 2014, the APFSD has provided a unique annual platform for countries in Asia and the Pacific to share perspectives, challenges and best practices as they progress toward implementing the SDGs. Outcomes from APFSD will provide input into the global discussions held at the United Nations High Level Political Forum on Sustainable Development in July this year.