UN launches 'South-South Galaxy' knowledge-sharing platform in Buenos Aires
When countries of the Global South forged an historic technical cooperation deal among themselves 40 years ago, digital technology was a thing of the future, but developing nations have come a long way since then.
China, for example, has managed to send an exploration vehicle to the dark side of the Moon, while India has a satellite orbiting Mars. A new digital tool launched on Tuesday, just ahead of the Second High-level UN Conference on South-South Cooperation, aims to strengthen the ways countries share their technology, to benefit developing countries.
The "South-South Galaxy", is a global knowledge sharing and partnership platform, officially launched in the city hosting the "BAPA+40" conference – the Argentine capital, Buenos Aires – by the UN Office for South-South Cooperation (UNOSSC).
The project aims to give systematic and effective support to countries of the South so they can connect, learn and collaborate with potential partners in the wider digital world.
"The Galaxy project will place in a single digital space all the great experiences of South-South cooperation", said Jorge Chediek, Special Envoy of the Secretary General, and Director of the UNOSSC, in an interview with UN News, which will be covering the conference throughout the week. "We are talking about the best cases, the best opportunities to establish contacts and partnerships", he added.
The project, which was launched on the eve of the conference, seeks to unite existing platforms developed by UN agencies and their partners, allowing all in the South-South cooperation field to access and navigate a wide range of knowledge, solutions, research, and development initiatives.
"I look forward to making it a live database. The key for that is to have a strong institutional commitment of many partners and to develop it in a way that it becomes an useful element where users can find what they need to build a better reality in their countries", Mr. Chediek explained.
From recipients, to tech pioneers
For the Special Envoy, technology has become essential for developing countries, which are increasingly taking the initiative to innovate in the digital world.
"Traditionally, the countries of the South were the recipients of technology. The productive technology, the information technology, was generated in the North," said Mr. Chediek. "Currently these countries are creating new technologies and have developed new models of how to use them for the benefit of their societies. In this context, South-South cooperation becomes very important for other developing countries to learn and take advantage of these new tools", he added.
The Envoy stressed during the event how in 1978, when the Buenos Aires Plan of Action was adopted to promote technical cooperation among developing countries, there was still no notion of what technology will actually represent in the 21st century.
"Who would have thought that after 40 years we would meet in Buenos Aires, at the same time that China has managed to send an exploration vehicle to the dark side of the Moon, and India orbits a satellite on Mars", Mr. Chediek said.
UNOSSC also launched its new report "South-South Cooperation in a Digital World", on Tuesday, which further explores and analyzes development prospects and trends affecting and impacting digital industries in the Global South, and puts forward proposals for digital industrial cooperation among Southern countries.
Uruguay hails digital opportunities
The President of Uruguay, Mr. Tabaré Vásquez, echoed the Special Envoy's words of the Envoy saying the world was going through a torrent of technological changes, changing the development paradigm.
"The economy as we have conceived it until now has a new discipline: the digital economy, which is advancing by leaps and bounds. If we look closely at the Big Data market from 2011 to 2017, it has multiplied by 5, and it is estimated that in the next ten years it will triple", he said.
"The immense amount of data available, the ability to process and transmit it, opens a wide range of development opportunities. However, the challenge is that these changes benefit the largest number of inhabitants of our planet and reach the entire population, serving the neediest", Mr. Vásquez added.
Flags fly at BAPA+40
On Tuesday, the United Nations flag was raised next to flag of Argentina at the Convention and Exhibition Center of Buenos Aires, marking the formal opening of BAPA+40. UN Development Programme (UNDP) chief Achim Steiner, was joined by Jorge Chediek, and the Argentine Foreign Minister, Jorge Faurie, at the ceremony.
"South-South Cooperation enables countries to reach their development goals and reduce poverty through mutual assistance and solidarity. The Conference will adopt a crucial roadmap to accelerate the implementation of concrete solutions to achieve the sustainable development agenda", said the UNDP chief.
"We are not talking about abstract realities. We are talking about practices and exchanges that are oriented to improve the quality of lives", the Special Envoy told UN News.
More than 1,000 participants and high-level delegations from dozens of countries, will debate the importance of South-South Cooperation as a tool for achieving the Sustainable Development Agenda by 2030.
Lost for words – the devastation caused by aphasia
by Vittoria D'Alessio
Aphasia is a devastating diagnosis that affects your ability to speak or understand language. It's a little-known condition that effects 300 000 Europeans every year and recently made headlines when actor Bruce Willis announced he was diagnosed with it.
Aphasia is a language disorder that is caused by a brain damage to the part of the brain that controls language. It often arises as a result of a stroke, brain tumour or a neurodegenerative disease, such as Alzheimer's.
The Hollywood actor and star of Die Hard, Bruce Willis recently announced his retirement following a diagnosis of aphasia. The condition affects a person's ability to speak or understand coherently.
Many had never heard of aphasia before learning this sad news, which is perhaps surprising given there are 300 000 new cases in the EU every year.
Devastating diagnosis
'People tend to focus on the underlying causes,' said Dr Nicoletta Biondo, a psycholinguist at the University of California, Berkeley, 'But not being able to communicate can be devastating – you wake up one day to find you've lost part of your capacity to speak or understand.'
She added, 'Aphasia is really unexplored territory, but we're starting to see more research in this area. We hope this will give us a better understanding of how the language system works and provide scientific bases for therapies that can give people a better quality of life.'
Damage to any part of the brain that facilitates language can result in aphasia. The nature of the symptoms is determined by the location and size of the injury.
Some people with aphasia may simply not remember the word for 'orange'. Others may be able to write 'orange' but not read it back. Others may say 'apple' instead of 'orange' and insist they are right. There are those who may attempt to say 'orange' but the sound they produce bears no resemblance to the word. A further subset is unable to repeat 'orange' after it's said to them. And yet another group simply doesn't understand the meaning of 'orange'.
Sub-types
'With better diagnostic tools, we'll be able to determine which sub-type of aphasia a person is suffering from, and clinicians will be able to direct patients to the correct therapy without wasting time', said Dr Seçkin Arslan, a neurolinguist leading the EU-funded research project ProResA, which aims to better understand the connection between pronoun usage and aphasia. 'Currently there is no way to stop aphasia but there are therapies to maintain language abilities for longer.'
Primary progressive aphasia (PPA) is a relatively rare form of the condition, though the prevalence is rising in an ageing society. Generally, it is brought on by a stroke or progressive brain degeneration (for instance in those with dementia).
People with PPA often show an unusual use of pronouns (words like you, she and it) instead of saying the name of a person or object, they opt for the generic pronoun.
'Pronoun processing can be difficult because it requires a well-functioning memory. After hearing a noun or name, you must reactivate the memory trace of the thing or person you're talking about,' said Dr Arslan, adding, 'It's not that pronouns are the most important aspects of grammar, but they are a small detail that can be used to test how disease or a stroke have impacted general language abilities.'
The ProResA team aim to better understand the 'markers' of aphasia and to develop tools that precipitate a diagnosis of aphasia. They will predict who will develop aphasia even before there are obvious signs of the condition and enable degenerative brain disorders, like Alzheimer's, to be identified earlier.
Currently, standard international tests to diagnose and grade aphasia are only available in English, making it impossible to compare the severity of the condition across all countries.
To date, the EU-funded Collaborations of Aphasia Trialists and their many international collaborators have adapted standard aphasia assessment tools into 15 languages.
Eye-tracking
For the first time, data are being collected using eye-tracking technology – a tool that has already proven useful in dementia diagnosis. Typically, people who go on to develop Alzheimer's disease show signs of eye movement impairment before any cognitive symptoms appear.
Participants participate in a "visual world paradigm", listening to a series of sentences while looking at pictures on a computer screen. When there's a match between spoken word and image, the participant clicks a mouse.
An infrared camera shoots a beam at the subject's eyes, which allows the flickering eye movement to be tracked. The camera records where a person looks at the screen and for how long. The accuracy of each "fixation", the time taken to analyse an image, and the speed of the mouse click are recorded.
'If we can eventually develop a database of people with PPA by tracking their eye movement while they are processing language, we will have a predictive tool for people with milder dementia who will go on to develop aphasia', said Dr Arslan.
Brain damage
A separate strand of ProResA focuses on using magnetic resonance imaging (MRI) to identify those areas of the brain that are not functioning properly. They will create a detailed map of brain damage and its correlation with specific types of language impairment.
T.I.M.E is another European project using MRI. Dr Biondo, who leads the project, is focused on identifying the brain areas and networks that cause time impairment.
Some people with aphasia speak 'telegraphically', using phrases without verbs that give no sense of time. 'We say a lot with a verb – it's the core of a sentence and conveys important time-related information, said Dr Biondo. But when someone says "I breakfast", we don't know if this thing happened in the past, will happen in the future or is happening now.'
Very little is known about why this happens, though some believe the problem is not purely linguistic but relates to difficulty conceptualising an event that isn't happening now.
Simple tasks
Dr Biondo will be setting patients simple tasks (like putting a series of photos of celebrities in age order) and correlating the results with brain scans that highlight the precise location of a lesion.
'Once we have a better understanding of what is really going on, we can try to help people in a more meaningful way – for instance, we can work on practical ways to train the brain to recover or regain whatever loss there has been.'
The research in this article was funded by the EU. This article was originally published in Horizon, the EU Research and Innovation Magazine. 
Impacts Of Nuclear Waste Disposal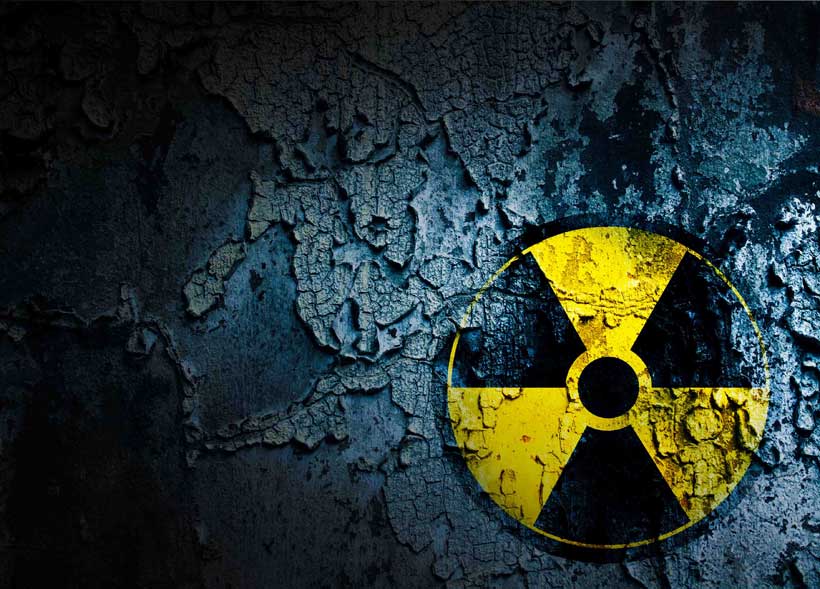 Nuclear energy has long been regarded as an excellent option to provide the electricity needed to heat and light our houses. Without emitting greenhouse gases, it can produce electricity. But following several horrific accidents at nuclear power facilities throughout the globe, people are becoming increasingly aware that, if not handled wisely, nuclear power poses a severe threat to our way of life.
The storage of nuclear (radioactive) waste has also raised safety and health concerns. Fortunately, functioning nuclear power facilities now have extreme safety measures in place, making them much safer than they once were. However, they continue to produce tonnes of hazardous trash every year. The Utility Bidder greatly emphasizes the efficient disposal of nuclear energy waste.
In order to ensure that all nuclear waste is disposed of safely, carefully, and with the least amount of harm to human life possible, nuclear power plants and other businesses must adhere to several essential and stringent regulations. Nuclear waste disposal, also known as radioactive waste management, is a significant component of nuclear power generation.
However, the amount of radioactive waste left behind from nuclear power plants is relatively tiny compared to the waste produced by other energy-generating techniques, such as burning coal or gas. However, it can be expensive, and it must be done perfectly.
Dangers Of Nuclear Waste Disposal
Nuclear waste is often stored in steel containers that are placed within a second concrete cylinder for disposal purposes. These shielding layers stop radiation from entering the environment and endangering the environment around the nuclear waste or the atmosphere.
It is a pretty simple and affordable means of keeping very hazardous compounds. For example, it doesn't require special transportation or storage in a particular spot. However, certain risks are associated with the disposal of nuclear waste.
Extended Half-Life
Because the by-products of nuclear fission have long half lifetimes, they will remain radioactive and dangerous for tens of thousands of years. It indicates that nuclear waste might be exceedingly volatile and harmful for many years if something happens to the waste cylinders in which it is kept.
That makes it relatively simple to locate hazardous nuclear waste, which means that if someone were looking for nuclear waste with bad intentions, they might very well be able to find some and use it. That is because hazardous nuclear waste is frequently not sent off to particular locations to be stored.
Storage Of Nuclear Waste
The question of storage is another difficulty with nuclear waste disposal that is still under discussion. Due to the difficulties involved in keeping such dangerous material that would remain radioactive for thousands of years, many alternative storage techniques have been considered throughout history. Among the ideas considered were above-ground storage, launch into space, ocean disposal, and ice-sheet disposal. Still, very few have been put into practice.
Only one was put into practice; ocean disposal, which involved discharging radioactive waste into the sea, was adopted by thirteen different nations. It makes sense that this practice is no longer used.
Effects On Nature
The potential impact of hazardous materials on plants and animals is one of the main worries that the globe has regarding the disposal of nuclear waste. Even though the trash is often tightly sealed inside enormous steel and concrete drums, accidents can still happen, and leaks might occur.
Nuclear waste can have highly detrimental impacts on life, such as developing malignant growths or transmitting genetic defects to subsequent generations of animals and plants. Therefore, improper nuclear waste disposal can significantly negatively affect the environment and endanger millions of animals and hundreds of different animal species.
Health Impacts
The most considerable worry is the harmful consequences radiation exposure can have on the human body. Radiation's long-term effects can potentially lead to cancer. It's intriguing to realize that we are naturally exposed to radiation from the ground underneath us just by going about our daily lives. The "DNA" that ensures cell healing can change due to radiation.
Transportation
Problems can occasionally arise when transporting nuclear waste from power plants. Accidents still happen and can have catastrophic consequences for everyone nearby, despite all the precautions taken while transporting nuclear waste. For example, if radioactive material is contained in subpar transportation casks, a minor bump or crash could cause the contents to leak and impact a large area.
Scavenging Nuclear Waste
People frequently scavenge for abandoned radioactive nuclear waste, a severe issue in developing countries. People will willingly expose themselves to potentially harmful quantities of radiation in some nations because there is a market for these kinds of scavenged products. Sadly, radioactive materials can be pretty volatile and lead to various issues.
People who scavenge these materials wind up in hospitals and may even pass away from complications brought on by or connected to the radioactive materials. Sadly, once someone has been exposed to radioactive materials, they can then expose other individuals to radioactive materials who have not chosen to go scavenging for nuclear garbage.
Accidents Involving Nuclear Waste
Accidents happen, even though careful disposal of nuclear waste is frequently emphasized. Unfortunately, there have been many examples throughout history where radioactive waste was not disposed of properly.
That has led to several terrible events, such as radioactive waste being dispersed by dust storms into places where people and animals lived and contaminating water sources, including ponds, rivers, and even the sea. Animals that live in or around these places or depend on lakes or ponds for survival may suffer catastrophic consequences due to these mishaps.
Also, drinking water can get poisoned, which is terrible for locals and others near the disaster's epicenter. Nuclear waste can eventually enter reservoirs and other water sources and, from there, go to the houses of people who unknowingly drink high radioactive material.
Severe accidents occur extremely infrequently but have a significant impact on a large number of individuals. That is true even if it only seeps into the ground. There are examples of these incidents from all over the world and from all eras.
The Caribbean is 'ground zero' for the global climate emergency
The UN Secretary-General's final day in Suriname began on a small plane and ended at a podium. A 90-minute flyover from Paramaribo into the Central Suriname Nature Reserve revealed to António Guterres the astounding beauty of the Amazon but also spotlighted the threats the rainforest is facing from mining and logging activities, and climate change.
The Reserve, a UNESCO World Heritage Site, is an immense protected area covering around 11 percent of the national territory, is recognized for its tabletop mountains and endless biodiversity – some believed to be undiscovered – and remains for the most part inaccessible and unaffected by human activity.
From above, the rainforest canopy was painted with countless shades of green, with some treetops covered in waves of orange or even purple flowers. Along the way, the mighty Coppename River, as well as the upstream parts of the Lucie, Saramacca, and Suriname Rivers flowed by the trees in what looked like a landscape painting.
However, before reaching the protected area, the UN chief could see that Suriname's forests are seriously threatened by the activities of the mining sector and timber production, both fuelled by incentives to boost economic activities. Strikingly visible above the deep green canopy, the brownish patches of deforestation, evidence of destructive gold mining and flooding were difficult to miss.
A moment of 'maximum peril'
Although Suriname is part of the South American continent, it is considered a Caribbean nation due to its history, culture, and the similar challenges it faces with the small island nations.
Later on Sunday, the UN chief arrived at the Assuria Event Centre in Paramaribo, to attend the opening of the 43rd Caribbean Community and Common Market (CARICOM) Conference.
Mr. Guterres's arrival was met with four distinct music and cultural performances. The short walk showcased Suriname's unique ethnic diversity, a product of its long history and Dutch colonization. Afro-Surinamese, East Indian, Indigenous natives, Chinese and Javanese descendants presented their traditional dances and folkloric sounds
At the podium, the Secretary-General highlighted the region's diversity and climate action leadership, while outlining a series of actions to be taken in the face of the planetary crisis, the ongoing COVID-19 pandemic, and global financial challenges.
"Rich in diversity, uniting land and sea, and protecting fragile coastal ecosystems, mangroves are a fitting symbol of Caribbean nations – facing challenges, seizing opportunities, preserving natural gifts," the UN chief told the region's Heads of State and Government on Sunday, inspired by his isit to these coastal carbon-sink wonders in Paramaribo a day before.
Mr. Guterres recognized that the small island low-lying coastal states of the Caribbean are especially vulnerable to what he called "the biggest challenge facing our world today" — the climate crisis.
"The Caribbean is ground zero for the global climate emergency," he said, underlining that unfortunately, it is not the only challenge that the region is facing.
"This year's CARICOM summit comes at a moment of maximum peril – for people and planet alike," he added, referring to the devastating effect of the COVID-19 pandemic on health systems and tourism, as well as on economic growth and foreign investment, now exacerbated by the war in Ukraine.
Bold solutions
The Secretary-General told the CARICOM leaders that bold solutions were necessary to tackle these issues, highlighting three.
1. Match climate action to the scale and urgency of the crisis
Mr. Guterres called for urgent and transformative emissions reduction to halt global warming at a 1.5C, support for adaptation from climate impacts, and financial assistance to secure resilience.
"I thank Caribbean leaders for helping to show the way. I am inspired by your many efforts to safeguard your incredible biodiversity and natural gifts, including by the efforts of the indigenous communities," he said.
He added that more ambition and climate action are needed by all, but specially the G20 who account for 80 per cent of global emissions.
"The war in Ukraine cannot lead to short-sighted decisions that shut the door on 1.5C. With the commitments presently registered, emissions are still predicted to grow by 14 per cent through 2030. This is simply suicide – and it must be reversed."
The UN chief stressed that wealthier countries need to lead the way in a just and equitable " renewables revolution ", and they need to fulfil their promise to deliver $100 billion in climate finance for adaptation starting this year.
"And it is time for a frank discussion and space for decision-making regarding the loss and damage that your countries are already experiencing," he emphasised.
2. Reform 'morally bankrupt' global financial system and spur sustainable recovery
The Secretary General underlined that developing economies need access to financing at no or low costs, as well as debt relief and restructuring.
"On the debt side, we need immediate relief for developing countries whose debt is about to become due," he said.
The UN chief added that he fully supports the creation of a Caribbean Resilience Fund and the reform of the international financial system to help the region better respond and prevent massive vulnerability to external shocks.
"Clearly, our old metrics have failed us. It's time to change them," Mr. Guterres said, proposing to move beyond the financial system's preoccupation with per capita income, and establishing a 'multidimensional vulnerability index' to determine access to financial support.
"For your countries, this would mean ensuring that the complex and interdependent factors of debt and climate change impact are captured in any eligibility analysis for debt relief and financing," he told the Caribbean Heads of State and Government.
3. Keep up the combat against the COVID-19 pandemic
The Secretary-General made a push for governments, organizations and pharmaceutical companies to work better together to locally produce tests, vaccines and treatments.
"We're not out of the woods yet… And we need to continue working closely together to stop the spread of the virus across the Caribbean through proven public health measures and prepare for future pandemics through bold investments in preparedness and training," he stated, and stressed that countries must never again be so unprepared.
Finally, Mr. Guterres reaffirmed the support of the United Nations to the Caribbean to work towards these solutions.