UN launches 'South-South Galaxy' knowledge-sharing platform in Buenos Aires
When countries of the Global South forged an historic technical cooperation deal among themselves 40 years ago, digital technology was a thing of the future, but developing nations have come a long way since then.
China, for example, has managed to send an exploration vehicle to the dark side of the Moon, while India has a satellite orbiting Mars. A new digital tool launched on Tuesday, just ahead of the Second High-level UN Conference on South-South Cooperation, aims to strengthen the ways countries share their technology, to benefit developing countries.
The "South-South Galaxy", is a global knowledge sharing and partnership platform, officially launched in the city hosting the "BAPA+40" conference – the Argentine capital, Buenos Aires – by the UN Office for South-South Cooperation (UNOSSC).
The project aims to give systematic and effective support to countries of the South so they can connect, learn and collaborate with potential partners in the wider digital world.
"The Galaxy project will place in a single digital space all the great experiences of South-South cooperation", said Jorge Chediek, Special Envoy of the Secretary General, and Director of the UNOSSC, in an interview with UN News, which will be covering the conference throughout the week. "We are talking about the best cases, the best opportunities to establish contacts and partnerships", he added.
The project, which was launched on the eve of the conference, seeks to unite existing platforms developed by UN agencies and their partners, allowing all in the South-South cooperation field to access and navigate a wide range of knowledge, solutions, research, and development initiatives.
"I look forward to making it a live database. The key for that is to have a strong institutional commitment of many partners and to develop it in a way that it becomes an useful element where users can find what they need to build a better reality in their countries", Mr. Chediek explained.
From recipients, to tech pioneers
For the Special Envoy, technology has become essential for developing countries, which are increasingly taking the initiative to innovate in the digital world.
"Traditionally, the countries of the South were the recipients of technology. The productive technology, the information technology, was generated in the North," said Mr. Chediek. "Currently these countries are creating new technologies and have developed new models of how to use them for the benefit of their societies. In this context, South-South cooperation becomes very important for other developing countries to learn and take advantage of these new tools", he added.
The Envoy stressed during the event how in 1978, when the Buenos Aires Plan of Action was adopted to promote technical cooperation among developing countries, there was still no notion of what technology will actually represent in the 21st century.
"Who would have thought that after 40 years we would meet in Buenos Aires, at the same time that China has managed to send an exploration vehicle to the dark side of the Moon, and India orbits a satellite on Mars", Mr. Chediek said.
UNOSSC also launched its new report "South-South Cooperation in a Digital World", on Tuesday, which further explores and analyzes development prospects and trends affecting and impacting digital industries in the Global South, and puts forward proposals for digital industrial cooperation among Southern countries.
Uruguay hails digital opportunities
The President of Uruguay, Mr. Tabaré Vásquez, echoed the Special Envoy's words of the Envoy saying the world was going through a torrent of technological changes, changing the development paradigm.
"The economy as we have conceived it until now has a new discipline: the digital economy, which is advancing by leaps and bounds. If we look closely at the Big Data market from 2011 to 2017, it has multiplied by 5, and it is estimated that in the next ten years it will triple", he said.
"The immense amount of data available, the ability to process and transmit it, opens a wide range of development opportunities. However, the challenge is that these changes benefit the largest number of inhabitants of our planet and reach the entire population, serving the neediest", Mr. Vásquez added.
Flags fly at BAPA+40
On Tuesday, the United Nations flag was raised next to flag of Argentina at the Convention and Exhibition Center of Buenos Aires, marking the formal opening of BAPA+40. UN Development Programme (UNDP) chief Achim Steiner, was joined by Jorge Chediek, and the Argentine Foreign Minister, Jorge Faurie, at the ceremony.
"South-South Cooperation enables countries to reach their development goals and reduce poverty through mutual assistance and solidarity. The Conference will adopt a crucial roadmap to accelerate the implementation of concrete solutions to achieve the sustainable development agenda", said the UNDP chief.
"We are not talking about abstract realities. We are talking about practices and exchanges that are oriented to improve the quality of lives", the Special Envoy told UN News.
More than 1,000 participants and high-level delegations from dozens of countries, will debate the importance of South-South Cooperation as a tool for achieving the Sustainable Development Agenda by 2030.
New State of Nature report points to persisting pressures on Europe's nature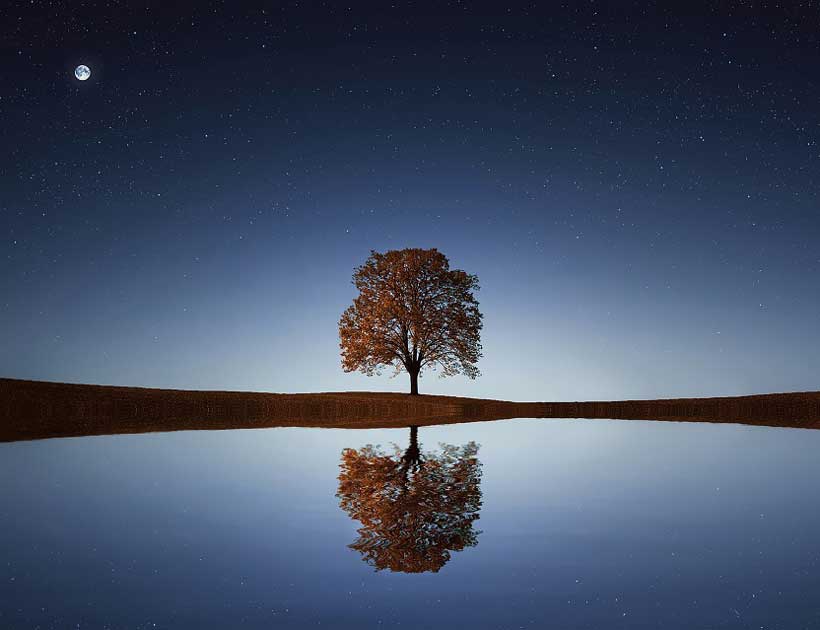 European Commission published its latest assessment of the state of nature in the European Union. It provides a comprehensive overview of the situation of Europe's most vulnerable species and habitats protected under EU nature laws.
Decline of protected habitats and species still continues, caused mostly by intensive agriculture, urbanisation, unsustainable forestry activities and changes to freshwater habitats. Pollution of air, water and soil also impacts habitats, as well as climate change, over-exploitation of animals through illegal harvesting and untenable hunting and fishing. If not addressed, this decline will inevitably result in the continued erosion of our biodiversity and the vital services it provides, putting human health and prosperity at risk.
The report underlines the clear need for action if we are to have any serious chance of putting Europe's biodiversity on a path to recovery by 2030, as envisaged in the new EU Biodiversity Strategy. In this regard, the full implementation of the goals and targets proposed in the Strategy, as well as in the Farm to Fork Strategy will be essential.
The assessment – based on a more detailed technical report of the European Environment Agency – shows that while there are protected species and habitats that are managing to hold the line despite being subject to major pressure, the majority have poor or bad status at EU level, with some showing continued deteriorating trends.
Among species, birds that are closely associated with agriculture continue to decline, while freshwater fish have the highest proportion of bad conservation status (38 %) primarily due to changes to waterbodies and water-flow and hydropower installations. Among habitats, only 15% of them are in good condition. Restoration of peatlands and other wetlands can deliver nature benefits, but also significantly contribute to addressing climate change, creating employment opportunities in rural and peripheral areas.
The report also shows that targeted conservation action brings results. The Iberian lynx, the forest reindeer and the otter, each of which has been targeted by major conservation projects, are now recovering. Initiatives under the EU LIFE programme, dedicated agri-environment schemes under the common agricultural policy, and the Natura 2000 network with its 27,000 sites continue to have a positive influence, but this needs to be scaled up considerably.
Commissioner for the Environment, Oceans and Fisheries Virginijus Sinkevičius said: "This State of Nature assessment is the most comprehensive health check of nature ever undertaken in the EU. It shows, yet again, very clearly that we are losing our vital life support system. As much as 81 % of protected habitats are in poor condition in the EU. We urgently need to deliver on the commitments in the new EU Biodiversity Strategy to reverse this decline for the benefit of nature, people, climate and the economy."
Hans Bruyninckx, Executive Director of the European Environment Agency, said: "Our assessment shows that safeguarding the health and resilience of Europe's nature, and people's well-being, requires fundamental changes to the way we produce and consume food, manage and use forests, and build cities. These efforts need to be coupled with better implementation and enforcement of conservation policies, a focus on nature restoration, as well as increasingly ambitious climate action, especially in the transport and energy sector."
Background
Every six years, EU Member States report on the conservation status and trends of species and habitat types protected under the EU Directives. The present reporting cycle is the largest and most extensive data-gathering exercise ever undertaken on the state of Europe's nature. The report provides an analysis of data on status and trends related to all wild bird species occurring in the EU (460 species), 233 habitat types and almost 1400 other wild plants and animals of European interest.
This knowledge will guide EU's action on biodiversity in the coming years, providing a crucial baseline for monitoring progress towards achieving the targets of the new EU Biodiversity Strategy to 2030.
4 Steps to a Successful International Expansion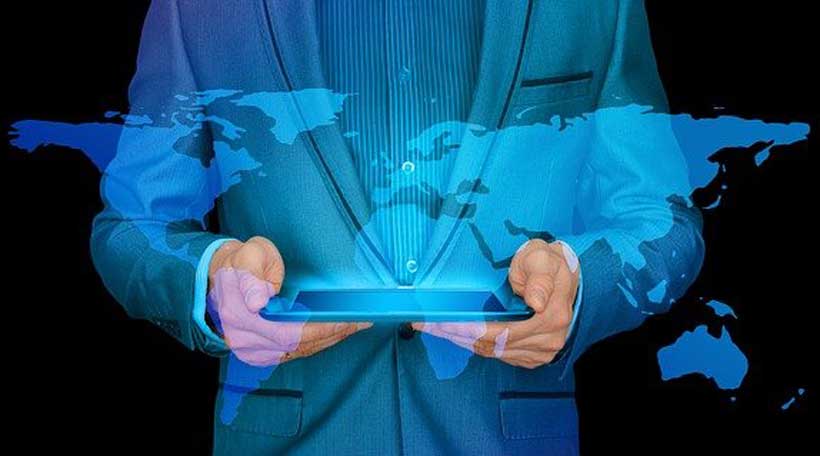 Doing business internationally is not only a trivial thing nowadays but is also a must for many entrepreneurs who want to go further and develop their venture. With a number of benefits that the business internationalization offers, opening a company in another country is a challenge to take that, however, strongly pays off in the future. But in business, like everywhere else, going to another country means stepping into an unknown land, which is unpredictable and might pose a variety of hazards. However, if you go there prepared, this should not be a problem. The main thing to remember is to look for solutions right away, rather than merely for the problems that might expect you in another and not-so-well-known country.
Main Ingredients of the International Business Campaign
Obviously, you always have to take certain challenges prepared, especially those that imply the investment of time, effort, and money. In business, there's almost no room for improvisation. You must have a plan for every aspect of your expansion, from the legal and internal business matter to the marketing campaign, PR, and other communication with your customers, including the post-sell service and user experience. Here are the four basic points to consider whenever venturing into a foreign land.
Doing deep research and acquiring local partners. In order to open your business in another country, you must know it extremely well, as if you were born and lived there your entire life. You must know at least the legal framework of the country in general, how the business is done there, how tough is the competition, what consumers prefer, how the media communicates, and so on. While without being actually born or at least living in that country for a decent number of years, it is impossible to become familiar with the country like that, you can get as close to that as possible. One of the top reasonable recommendations for the international expansion you'll hear today is, perhaps, acquiring the local partners for your business. Those could be anybody, from co-directors to employees or external partners such as suppliers or retailers.
Dealing with the formal matter. After you research everything, make sure to have all formalities done strictly right. That mostly relates to the legal and tax aspects. Ensure that you have all the needed documents and licenses in place and that all of them are valid and properly translated. Address the specialists, use only the best professional translation services for such purposes. This will largely save you time and unnecessary costs caused by possible delays as your business might be frozen while the legal matter is settled. In most cases, you'll not be welcomed by the competitors and regulative organs in another country, so make sure to settle as safely as possible while doing business internationally.
When dealing with marketing, don't just translate, localize. While working with the formal things for the internal purposes of your business translation is a must and may be enough. Yet, when it comes to communication with your potential audience, doing a mere translation of your products and marketing campaign may be a serious oversight. For your customers to understand what you're trying to give them, you must adapt your product to their worldview and cultural background. That's what the localization is about and for the start, you can use this localization service to understand the idea. The true localization professionals will guide you through the whole process and explain how and why everything is done.
Develop a double strategy. While you might have everything considered very well and be as prepared as you can only be, there's still room for the exit strategy. Regardless of how prepared you are, there's always a chance that something will not work out. That won't make you a bad entrepreneur or mean that you should not expand internationally in the future. This will essentially mean that you've managed to get the experience in this area, which will allow you to do better on your future try. Yet, retreating smoothly is better, of course.
Looking Further
Just as you might use the tips for your ventures in the nearest future, you can use your experience garnered during this venture to look even further. Regardless of the result, experience always grants you a heads-up and the ability to look one step further even when you encounter a yet unfamiliar situation. As you shouldn't underestimate all the aspects of other country economies ' entry, you must not underestimate your resources and, more importantly, your potential. As you go international, remember to be brave and always try to predict your own movements one step ahead.
Celebrating African youth turning the tide on plastic pollution
More than 400 young Africans were today honoured for their leadership in addressing plastic pollution in their communities as part of the Tide Turners Plastic Challenge. At a high-level event, political leaders, senior UN officials and Grammy-nominated Ghanaian musician Rocky Dawuni lauded the leadership shown by young people in global efforts to fight plastic pollution.
The African Youth Summit – Tide Turners Plastic Challenge acknowledged the role of more than 400 champions who have completed all three levels of the Tide Turners Plastic Challenge Badge. Participants in the Challenge have shown leadership by raising awareness through social media, championing plastic waste collection campaigns and demonstrating sustainability in their own lives, among other things.
Funded by the United Kingdom for the past two years, the Tide Turners Plastic Challenge has been completed by more than 225,000 young people in over 25 countries, including 50,000 in Africa. The challenge takes the participants on a learning journey consisting of three different levels: entry, leader, and champion.
More than 1,500 young people attended the Summit, organised by the UN Environment Programme (UNEP) in partnership with the World Association of Girl Guides and Girl Scouts, the World Organization of the Scout Movement and Junior Achievement Africa.
"As a former Girl Guide, I am very proud of Tide Turners and all the inspiring young people who are part of it; so far, more than 50,000 young people in 18 countries across Africa have joined this important programme. Let's continue this momentum, adding seven more countries to reach youth in nearly half of all African countries," said Joyce Msuya, Deputy Executive Director of UNEP.
The Summit which took place alongside the Scouts during their annual Jamboree on the Air and Jamboree on the Internet event (JOTA-JOTI) to share lessons from the actions young people have taken to fight plastic pollution and become environmental leaders in their communities. Six young changemakers shared their stories about how they went about provoking change and inspiring their peers to join them in taking action on plastic pollution.
"The Tide Turners Plastic Challenge gave me a great platform to pass on the message against plastic waste and share my solutions," said Fyona Seesurrun, a 22-year old student from Mauritius, one of the champions who was honoured at the summit.
"100,000 mammals and one million birds die every year from eating or getting tangled in plastic in the ocean. If we do nothing, the amount of plastic in the ocean is set to treble by 2025. We must take collective action now. The Tide Turners are a force to be reckoned with, inspiring a whole new generation of leaders to tackle plastic pollution within their communities. That's why the UK is supporting the UNEP to extend the work of the Tide Turners Plastic Challenge Badge to a further 20 countries around the world", said Zac Goldsmith, UK Minister of State for Pacific and the Environment.
Grammy-nominated Ghanaian musician Rocky Dawuni – a UNEP Goodwill Ambassador – also addressed the young people at the Summit and serenaded guests with hits including "Rock Your Soul".
The Tide Turners Plastic Challenge Badge is the first ever Scout and Girl Guide Badge made from recycled plastic; the Challenge has been integrated into a new digital platform for World Scouting's new environmental education initiative: Earth Tribe, which unites 54 million Scouts in a global youth movement for the environment, and offers young people the opportunity to learn and act on key environmental issues that are affecting their communities.
In 2021, organisers will be adding a new element to the badge which will focus on influencing policy and practice change.
Each year, more than 8 million tons of plastic ends up in the oceans, wreaking havoc on marine wildlife, fisheries, and tourism, and costing at least $8 billion in damage to marine ecosystems. World production of plastic materials in 2018 was estimated at 359 million tonnes and by 2040, the amount of plastic going into our oceans could triple.