Portugal's pension system needs to prepare for rapid population ageing
Portugal needs to reform its pensions system to address the challenges of a fast-shrinking workforce and high levels of old-age inequality, according to a new OECD report.
The OECD Reviews of Pension Systems: Portugal says the country's rapidly ageing population, a result of low fertility and rising life expectancy, is putting pressure on pension finances. The total population recently started to shrink and is projected to fall below 9 million by 2050 from a peak of 10.7 million in 2009, due to a sharp decrease in the number of young people and working-age adults.
The working-age population decline will be among the steepest among OECD countries, with the number of 20-64 year-olds set to fall by 30% by 2050 compared with an average drop of 5% on average in the OECD area. There will be 7 people older than 65 years for 10 people of working-age in 2050, against slightly more than 1 in 3 now and 1 in 5 in 1975. This could have a major impact on the labour market, economic growth and pension finances, according to the report.
"Portugal has profoundly reformed its pension system over the past decades and made it more financially sustainable," said Stefano Scarpetta, OECD Director for Employment, Labour and Social Affairs, launching the report in Lisbon with Portugal's Minister of Labour, Solidarity and Social Security, José António Vieira da Silva. "Now the focus should be on strengthening the incentives and ability of older people to stay longer in the labour market, simplifying the old-age safety-net and pension system, and improving its design to better cope with longer lives."
Recent major pension reforms in Portugal have included aligning the retirement age between women and men; linking the retirement age to life expectancy; increasing the period to calculate the reference wage; and gradually integrating the scheme for civil servants with the general regime. However, the current pension system can still be improved.
Income inequality among older people is high in Portugal, even though safety-net provisions reduce the risk of old-age poverty, which is below the OECD average. However, access to these provisions is not always straightforward. Administrative complexity generates costs and contributes to long waiting times, and some people may be discouraged to apply for benefits. At the same time, non-contributory benefits should be simplified to avoid the multiplication of instruments with similar objectives. In particular, the old-age social pension, the complement (CES), and the top-up (CSI) should be merged while the CSI's means testing to children's income should be removed.
The current link between the statutory retirement age and changes in life expectancy is needed to ensure the financial sustainability of pension systems. That link should be extended to the minimum age of early retirement. Moreover, while longer working lives should be encouraged, the sustainability factor, which was reformed in 2014, only generates a very large penalty in case of early retirement. While appropriate financial penalties for early retirement are needed, the sustainability factor should rather be used to adjust pension benefits across the board as an ultimate instrument to ensure financial sustainability.
Incentives to contribute to voluntary pension schemes should also be improved and occupational plans promoted to increase coverage. Pension fund regulation should be enhanced.
COVID-19 Charts Uncertain Course for Back-to-School, Back-to-College Season
COVID-19 has elevated parent's anxieties around health and finance, and led them to question the quality of education that students received this spring. Concerns that students have fallen behind is evident, with only one-half of K-12 parents satisfied with the education provided, and 25% citing that their children are not prepared for the next grade. This trend is similar to what we found in the Back-to-College survey, as just more than half (52%) of parents noted they were satisfied with the education college students received this spring, and many now contemplating the value of online learning at the price of an on-campus experience. Moreover, 66% of K-12 parents and 62% of college-age parents are anxious about sending their kids back-to-school because of the pandemic. This is further compounded by financial concerns, with 40% of parents worried about making upcoming college-related payments.
Given this year marks a season of uncertainty, it will likely shift the way consumers approach back-to-school and back-to-college shopping — especially around what and how they will purchase.
Back-to-school spending shifts to technology
Back-to-school spending is expected to reach $28.1 billion, averaging $529 per student in households buying clothing, supplies, computers and electronics for children in grades K to 12. While spending is relatively flat from 2019, there is increased emphasis on technology-based learning tools, including resources to supplement the standard K-12 program.
Spending on technology products (including personal computers, smartphones, tablets, wearables) is set to increase 28% over 2019. Consumers planning to purchase these items intend to spend an average of $488 on them.
Despite spending on clothing, accessories and traditional school supplies dropping by 17%, it remains the largest portion of back-to-school spending, with K-12 parents planning on spending, on average, $336 on these categories.
More than half (51%) of parents plan to increase their spend on virtual learning tools. In fact, 40% of parents plan to subscribe their children to a supplementary e-learning platform.
Parents also plan to allocate budget for personal health products, spending an average of $46 per student on supplies like sanitizer and wipes.
Children have an even greater influence over purchasing decisions with 69% exerting a moderate-to-high influence over computer and hardware purchases this year, up from 54% last year.

Health and safety concerns drive consumers to move shopping activity online
With health concerns rising, more back-to-school purchases will occur online (37%, up from 29% in 2019), gaining share from in-store purchases (43%). These are more likely to involve a personal computer due to greater at-home computer use as compared to smartphones, which were a driver of shopping activity last year. At the same time, 20% of respondents remain undecided on the format for spending, which presents a $5.5 billion untapped opportunity for retailers this season.
Consumers plan to spend $10.4 billion online this back-to-school season, up from $8.1 billion last year.
The use of personal computers for back-to-school shopping is rising to almost two-thirds of back-to-school shoppers (64%) saying they will use a personal computer for shopping versus 46% who will use a smartphone.
Further, emerging shopping technologies such as voice assistants and cashier-less stores are starting to gain some traction with 6%-15% of back-to-school shoppers planning to use at least one format.
Despite in-store spending projected to decline from $15.7 billion last year to $12.2 billion this year, the physical store remains critical with 43% of total spending projected to take place in-store. In fact, as consumers shift to contactless formats, 26% of shoppers plan to use BOPIS more frequently.
As with years past, mass merchants are the preferred shopping location, for back-to-school (81%) shopping, but they may lose some share this year as more people expect to shop closer to home because of the pandemic.
When selecting where to shop, price (82%) and convenience (80%) remain the most important criteria for back-to-school shoppers, but safety (59%) is an important consideration for parents this year.
Despite the uncertainty on when and how schools will open, about 40% of respondents intend to start their school shopping four to six weeks before school begins, with late July and early August being the busiest — accounting for $16.2 billion in seasonal spending.

Back-to-college parents weigh difficult decisions
College families are faced with uncertainty as they weigh the value of education that students are receiving during the COVID-19 era, especially as many colleges and universities are still determining how school will reopen in the fall. Faced with concerns over their family's health, finances and the unknowns of campus life, parents of college-age children still plan to maintain spending in anticipation of a return to campus, and will spend $25.4 billion, or approximately $1,345 per student.
Twenty-eight percent of parents may shift plans and have their students join online only institutions this fall; 29% may look to change plans and have their child live at home.
Lower income families have additional stresses, as 50% are concerned with making upcoming payments, compared with 30% of families overall.
As consumers seek out safe shopping formats, parents expect to spend more of their back-to-college budget online — 34% in 2020 versus 28% last year.
Both price (85%) and convenience (85%) remain the main drivers for purchase decisions, although price sensitivity is decreasing (down from 91% in 2019) as shoppers pay more during the pandemic for brands they trust.
Mass merchant stores remain dominant, with 75% of shoppers citing plans to shop for their price, product and convenience, and COVID-19 safety precautions.

College students across the country are ready to return to campus, but continued health, safety and financial concerns are weighing on families. As such, parents plan to give their children as normal a college experience as possible with consistent spending for electronics, household products, clothing and traditional supplies. As parents adapt to the new realities of the pandemic, online shopping is poised to make up a greater percentage of back-to-college purchases, with convenience and safety being more important components of this year's shopping experience.
COVID-19 Crisis Deepens Contraction in the APEC Region
A new updated report from the APEC Policy Support Unit finds that the COVID-19 pandemic is causing a deeper contraction to the region's economy. The APEC region's economic growth is now expected to decline by 3.7 percent in 2020, down from its initial forecast of a 2.7 percent contraction in April, bringing the total output loss to a staggering USD 2.9 trillion.
These new projections are in line with the revisions by the International Monetary Fund in its recently updated World Economic Outlook. Global growth is projected to fall to – 4.9 percent, compared to a decline of -3 percent estimated earlier by the IMF.
"The protracted duration of the pandemic has caused worse than anticipated impacts on the global economy, with some economies recently reporting a second wave of infection cases" said Dr Denis Hew, Director of the APEC Policy Support Unit.
Dr Hew added that economic recovery is in the horizon but it is "highly dependent on the availability of vaccines and treatments as well as the effectiveness of economic policies that are being implemented by economies to address the pandemic".
The updated report projects an economic recovery for the region of 5.7 percent in 2021, compared to the earlier estimate of 6.3 percent. This economic rebound hinges on whether the pandemic can be contained over the second half of this year.
The APEC region's growth declined by 2.2 percent in the first quarter of this year due to travel restrictions and widespread lockdown measures that depressed domestic consumption, trade and investment activities.
Merchandise trade recorded a bigger contraction in the first quarter from the combined impact of trade tensions and supply chain disruptions. "In overall terms, merchandise trade in APEC has significantly decreased in both value and volume this year," explained Rhea C. Hernando, APEC Policy Unit's researcher who wrote the updated report. "The temporary restrictions imposed on food and medical supplies weakened trade even further in the first quarter of the year."
The region's value of trade in goods dropped by 5.8 percent for exports and 4.1 percent for imports.
Foreign direct investment shares similar sentiment with inflows to the APEC region going down by 3.1 percent, while greenfield investments dropped sharply by 20.4 percent in 2019.
In the midst of uncertainties, the report recommends APEC economies to take decisive actions including intensifying efforts towards containment measures to avoid further waves of the pandemic, while at the same time maintaining fiscal and monetary stimulus measures to help alleviate the risk of people falling into poverty and businesses going bankrupt.
The report also urged member economies to invest in digital technology, including building or boosting technological infrastructure, equipping workers with digital skills and modernizing business and governance processes. This investment could contribute to making economies more innovative and dynamic while expanding access and opportunities to everyone.
U.S: Extending support and lowering regulatory barriers could energize the recovery from Covid-19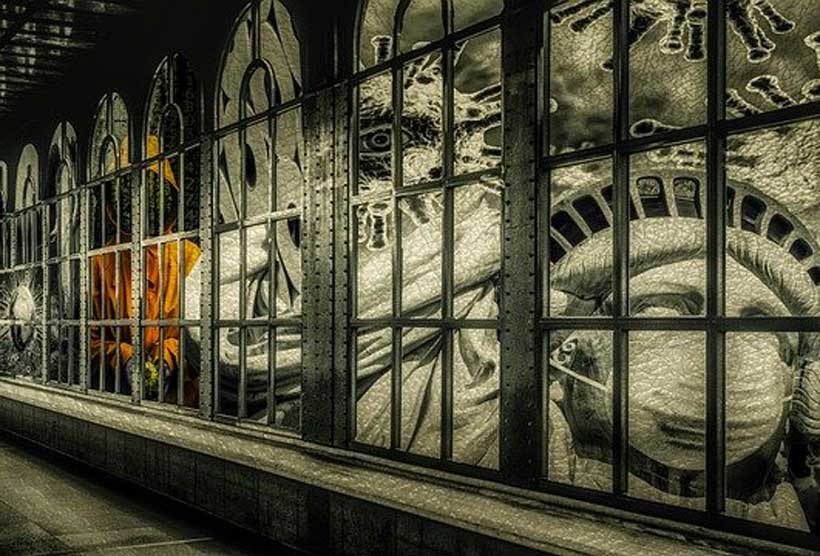 Swift action by the U.S. government has helped shield households and businesses from the immediate economic shock of the Covid-19 pandemic, even as efforts continue to bring the spread of the virus under control. Continuing this exceptional support to unemployed workers and struggling firms – while taking steps to lower barriers to labor mobility and competition – would help to strengthen the recovery, share the benefits across society, and reduce the risk of long-lasting scars, according to a new OECD report.
The latest OECD Economic Survey of the United States says that even as some businesses reopen with the lifting of coronavirus confinement measures, hard-hit sectors like hospitality and leisure will continue to need support, as will newly unemployed or displaced workers who may need to look for jobs in different sectors. The recent extension of the US Paycheck Protection Program by five weeks to August 8 is a welcome move to help small businesses struggling with the crisis. Extending exceptional unemployment benefits beyond the end-July cut-off date would offer a similar lifeline to the millions of households at risk of falling into poverty, as would assistance for job search (such as employment placement services) and support for geographic mobility.
"The U.S. economy is battling a health and economic shock that threatens to set back the significant economic achievements of the past decade and leave permanent scars," said OECD Secretary-General Angel Gurría. "Exceptional support to people and businesses should be continued as long as it is needed. And helping people to return to work by removing unnecessary regulatory hurdles to employment and mobility would energize the recovery and help ward off a drop in living standards and equality."
The Survey projects only a gradual recovery after the Covid-19 pandemic brought a decade-long expansion to an abrupt halt and knocked the employment-to-population ratio to its lowest level on record. The best-case scenario sees GDP growth recovering to 4.1% in 2021 after a drop of 7.3% in 2020, whereas a second wave of outbreak scenario would see GDP growth at just 1.9% in 2021 after an 8.5% drop in 2020.
Improving health policy co-ordination across levels of government, ensuring health insurance systems do not let large population groups fall through the gaps that exist between different programs, and reducing regulatory barriers, would all help to tackle the ongoing health crisis from Covid-19. To minimize the risk of a second wave prompting another large-scale lockdown of the economy, developing testing, tracking, tracing and isolating procedures will be key. Augmenting the capacity of health systems and identifying people who have acquired antibodies will help mitigate the economic impact of a second wave.
On the economic front, all efforts should focus on reviving growth and jobs for the long-term, with concrete policy measures to remove barriers hindering access to employment and future opportunities.
Addressing occupational licensing and non-competition covenants in job contracts that impose barriers to job mobility on roughly one in five workers, particularly those from low-skilled or disadvantaged groups, is a top priority. While regulation is important to ensure the safety and quality of services for workers and consumers, state-level labor market regulation has contributed to a decline in labor market fluidity since the late 1990s, alongside a period of sluggish productivity growth. (See Survey Chapter 3 for an analysis of variations in licensing stringency by state.)
States should be encouraged to delicense occupations where there are limited concerns for public health or safety and act against anticompetitive behavior. Federal law can be used to impose recognition of out-of-State licensures, allowing States to set stricter requirements only if they can prove it is necessary to protect the public. People who face difficulties finding work, for example those without a college education, should be supported through more flexible rules on job qualifications and access to adult training.
Restrictive building policies have also created a barrier to labor mobility just as a shift from industry to high-tech and services is changing the country's economic geography and creating a need for more elastic housing supply. In the current climate, it is all the more important that people can move easily to take up new jobs. Tax incentives can be a way to loosen over-restrictive building laws, the Survey says.
The Survey also notes that vulnerabilities in the highly leveraged corporate sector will need to be monitored. Over time, given the pre-existing pressures of an ageing population, reforms to pension and healthcare spending to reduce cost pressures and inefficiencies and measures to broaden the tax base will be needed to ensure long-run sustainability of public debt.