Portugal's pension system needs to prepare for rapid population ageing
Portugal needs to reform its pensions system to address the challenges of a fast-shrinking workforce and high levels of old-age inequality, according to a new OECD report.
The OECD Reviews of Pension Systems: Portugal says the country's rapidly ageing population, a result of low fertility and rising life expectancy, is putting pressure on pension finances. The total population recently started to shrink and is projected to fall below 9 million by 2050 from a peak of 10.7 million in 2009, due to a sharp decrease in the number of young people and working-age adults.
The working-age population decline will be among the steepest among OECD countries, with the number of 20-64 year-olds set to fall by 30% by 2050 compared with an average drop of 5% on average in the OECD area. There will be 7 people older than 65 years for 10 people of working-age in 2050, against slightly more than 1 in 3 now and 1 in 5 in 1975. This could have a major impact on the labour market, economic growth and pension finances, according to the report.
"Portugal has profoundly reformed its pension system over the past decades and made it more financially sustainable," said Stefano Scarpetta, OECD Director for Employment, Labour and Social Affairs, launching the report in Lisbon with Portugal's Minister of Labour, Solidarity and Social Security, José António Vieira da Silva. "Now the focus should be on strengthening the incentives and ability of older people to stay longer in the labour market, simplifying the old-age safety-net and pension system, and improving its design to better cope with longer lives."
Recent major pension reforms in Portugal have included aligning the retirement age between women and men; linking the retirement age to life expectancy; increasing the period to calculate the reference wage; and gradually integrating the scheme for civil servants with the general regime. However, the current pension system can still be improved.
Income inequality among older people is high in Portugal, even though safety-net provisions reduce the risk of old-age poverty, which is below the OECD average. However, access to these provisions is not always straightforward. Administrative complexity generates costs and contributes to long waiting times, and some people may be discouraged to apply for benefits. At the same time, non-contributory benefits should be simplified to avoid the multiplication of instruments with similar objectives. In particular, the old-age social pension, the complement (CES), and the top-up (CSI) should be merged while the CSI's means testing to children's income should be removed.
The current link between the statutory retirement age and changes in life expectancy is needed to ensure the financial sustainability of pension systems. That link should be extended to the minimum age of early retirement. Moreover, while longer working lives should be encouraged, the sustainability factor, which was reformed in 2014, only generates a very large penalty in case of early retirement. While appropriate financial penalties for early retirement are needed, the sustainability factor should rather be used to adjust pension benefits across the board as an ultimate instrument to ensure financial sustainability.
Incentives to contribute to voluntary pension schemes should also be improved and occupational plans promoted to increase coverage. Pension fund regulation should be enhanced.
Fossil fuel support is rising again in a threat to climate change efforts
Fossil-fuel subsidies are environmentally harmful, costly, and distortive. After a 3 years downward trend between 2013 and 2016, government support for fossil fuel production and use has risen again, in a threat to efforts to curb greenhouse gas emissions and air pollution, and the transition to cleaner and cheaper energy. Support across 76 countries increased by 5% to USD 340 billion in 2017, according to a new OECD-IEA report prepared for the G20.
OECD-IEA Update on Recent Progress in Reform of Inefficient Fossil Fuel Subsidies that Encourage Wasteful Consumption also shows that even in the group of 44 OECD and G20 countries, where fossil fuel support is still declining, the reduction has slowed down. Support in these countries was down 9% in 2017, a slower decline than the 12% recorded in 2016 and 19% in 2015.
The reversal comes as some countries reinstated stronger price controls on fossil fuels, in response to volatility in international oil prices, which made it harder to continue energy pricing and taxation reforms.
Some progress has nonetheless been made: the report finds that many countries, including Argentina, India, Indonesia and several Middle Eastern and Northern African economies, have continued to take steps to reduce support for energy consumption. Western Europe has completed its phasing out of hard-coal subsidies and efforts continue to end state aid to coal-fired power generation in the European Union.
Oil and gas industries in several countries, however, continue to benefit from government incentives, mostly through tax provisions that provide preferential treatment for cost recovery. Such policies go against domestic efforts to reduce emissions.
The report was presented to G20 energy officials ahead of the G20 Ministerial Meeting on Energy Transitions and Global Environment in Karuizawa, Japan, where countries reiterated their commitment to phasing out inefficient fossil fuel subsidies and encouraged countries that have not done so to volunteer for a Peer Review.
"This new OECD-IEA report signals a worrying slowdown in our efforts to phase out fossil fuel subsidies," said OECD Secretary-General Angel Gurría. "The critical nature of the climate change crisis has never been clearer than it is today. Countries should be accelerating their reforms, not taking their feet off the pedal. We cannot promote inclusive and sustainable growth if we continue subsidising fossil fuels!"
The report combines the IEA's price-gap approach to capture the transfer to consumers of policies that keep fossil fuels below reference prices and the OECD's 2019 Inventory of Support Measures for Fossil Fuels, which takes stock of spending programmes and tax breaks used in the 36 OECD countries and eight emerging countries (Argentina, Brazil, China, Colombia, India, Indonesia, Russia and South Africa) to encourage fossil fuel production or use. These include measures that reduce prices for consumers or that lower exploration and exploitation costs for oil and gas companies.
Increasing transparency on the use of scarce public resources can help to keep up momentum for fossil fuel subsidy reform. Building on the evidence brought to the table by the OECD, G20 countries committed in Pittsburgh in 2009 to "rationalise and phase out over the medium term inefficient fossil fuel subsidies that encourage wasteful consumption." Since then G20 countries – China, Germany, Indonesia, Italy, Mexico and the United States – have completed voluntary G20 Peer Reviews of inefficient fossil fuel subsidies, and Argentina and Canada are just starting theirs. The OECD has been asked to play Secretariat role for all the country reviews, to chair and facilitate these processes, which have to date evaluated more than 100 government interventions relating to the production and use of fossil fuels.
"OECD evidence leaves no doubt" says Gabriela Ramos, OECD Chief of Staff and G20 Sherpa – "inefficient fossil fuel subsidies undermine global efforts to tackle climate change, aggravate local pollution, and are a strain on public budgets, draining scarce fiscal resources that could be invested in education, skills, and physical infrastructure. We urge all G20 countries to keep up the effort, and join the voluntary G20 Peer Reviews of inefficient fossil fuel subsidies."
Fast-Paced Reforms Lead to Improvements in Ease of Doing Business Across Kazakhstan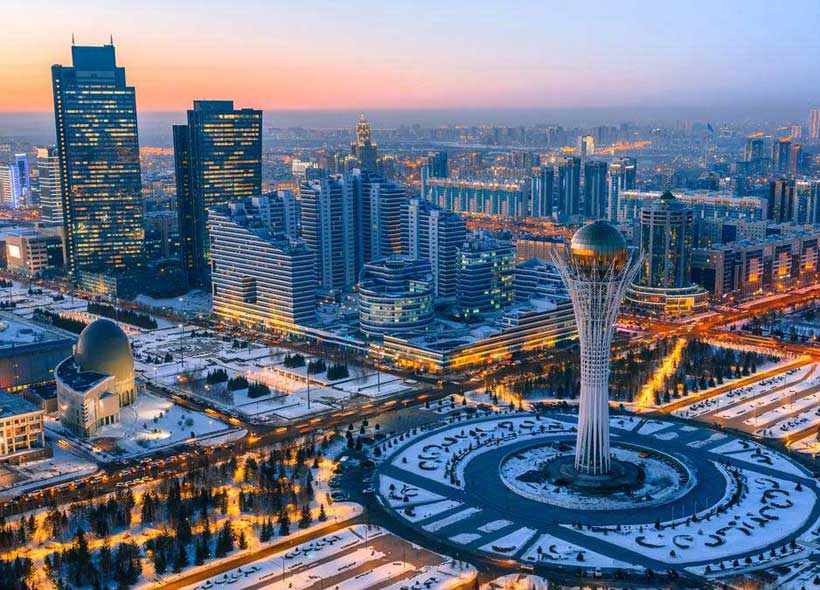 Regions of Kazakhstan have made doing business easier by improving business regulation over the past two years, says the World Bank in a new report released today.
According to the subnational Doing Business in Kazakhstan 2019 report, the pace of reform has been fast across Kazakhstan. Lower performing regions cut the gap with Almaty city, the top performer, by half on getting electricity and dealing with construction permits. These reforms are reducing red tape for entrepreneurs and are moving the whole country toward global good practices in business regulation. Good practices found throughout the individual regions pave the way for reform-minded policy makers to improve further by replicating best practices in other locations.
The government of Kazakhstan is adopting unprecedented system-wide reforms aimed at improving the business climate, and reducing administrative barriers and business costs As a result, today Kazakhstan is among the top 30 countries in the World Bank's Doing Business ranking. For further dynamic development of entrepreneurship in the country, the World Bank's assessment of whether an economy has good rules and processes at the local level will help us significantly improve the local business climate," said Arman Dzhumabekov, First Vice-Minister of National Economy of the Republic of Kazakhstan.
This is the second Doing Business report on Kazakhstan, examining the performance of 16 locations – 13 regions, as well as the cities of Almaty, Nur-Sultan, and Shymkent. It expands the scope of coverage from the eight locations that were measured in the first report produced in 2017.
"As Kazakhstan strives to improve opportunities for all citizens and diversify its economy through increasing the contribution of small and medium-size enterprises, the right regulatory environment can help entrepreneurs overcome obstacles such as low productivity and corruption. Better managing the pace of reforms and addressing gaps in implementation will enable firms to realize their full potential and contribute to growth," said Ato Brown, World Bank Country Manager for Kazakhstan.
To determine the ease of doing business for small and medium-size enterprises, the report measures four regulatory areas – starting a business, dealing with construction permits, getting electricity, and registering property.
Across the areas measured, Almaty city scores highest, leading on three indicators – getting electricity, registering property and dealing with construction permits. Nur-Sultan ranks first on starting a business, owing to the availability of electronic processes and uptake in the use of the E-Government system. East Kazakhstan and Pavlodar also share the top score with Almaty city on registering property. These regions keep land registry titles in digital format. No location does equally well across all areas measured, but each location ranks in the top half on at least one indicator. This leaves room for all regions to learn from each other.
Notably, all eight locations that were studied in both the 2017 and 2019 reports improved their business environment, with Nur-Sultan making the most significant progress. Of the 24 reforms implemented since 2017, eight reforms decreased the time to start a business by more than half, on average. Significant reforms were observed in getting electricity; all eight locations improved the quality and reliability of power supply. The cities of Nur-Sultan and Shymkent, as well as the Karagandy region made the largest improvements in this area, through the recording and reporting of data on the frequency and duration of power outages. All eight locations also eliminated the need for an expert opinion after external works and streamlined requests for technical conditions.
Globally, Kazakhstan is improving faster than many economies and is competitive in the time and cost of doing business; in three out of the four regulatory areas measured in this study, the time needed to complete all requirements has dropped at a faster rate, on average, than in the Europe and Central Asia region and high-income OECD economies. However, challenges remain in procedural complexity, especially in dealing with construction permits, and, at the regional level, there are gaps in the implementation of central government reforms.
Going forward, the key to success will be ensuring that national initiatives are properly implemented, so that entrepreneurs can benefit from efficient and good quality service delivery at the local level. Kazakhstan can improve further by increasing ownership at the local level. Local policy makers need to go beyond the national initiatives and address regional obstacles to doing business through practical solutions that make service delivery more efficient.
The annual Doing Business report measures 190 economies globally, with Almaty city representing Kazakhstan as its largest business city. The subnational Doing Business in Kazakhstan reports aim to gain a broader understanding of the regulatory environment for businesses across the country. Tools like Doing Business in Kazakhstan 2019 help identify the implementation gaps at the point of service in the regions, to inform the policy agenda.
Reforms Building Momentum for Growth in Myanmar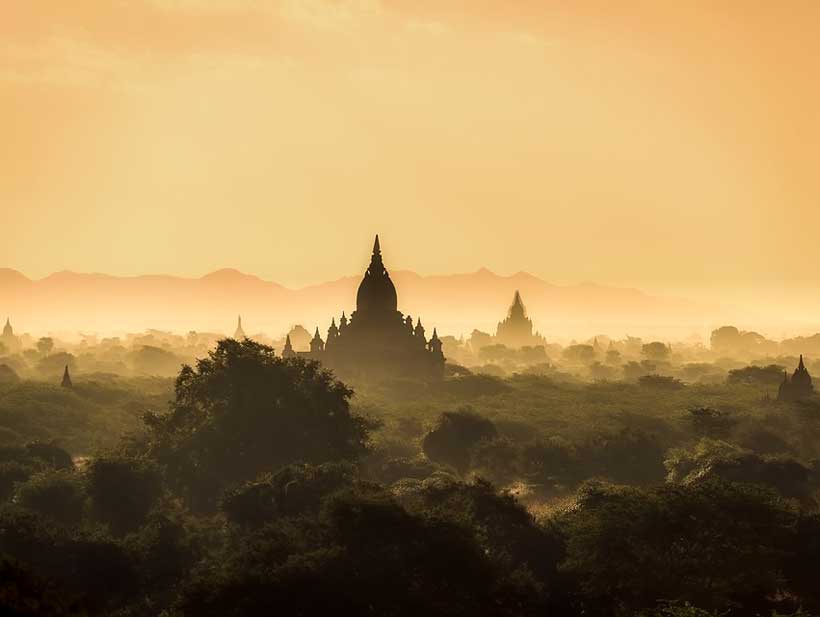 Myanmar's economy is slowly regaining stability and picking up speed after a volatile 2018, according to a new World Bank report.
The Myanmar Economic Monitor projects Myanmar's economy to grow at 6.5 percent in 2018/19. Growth continues to be broad-based, supported by the industrial and service sectors. Industrial activities revived, supported by strong performance in the garment sector and construction activities. Services remain the key driver of growth with momentum building in the wholesale and retail sector supported by reforms. However, large disparities in welfare persist across the country.
"Acceleration of the reform agenda as envisioned in the Myanmar Sustainable Development Plan, along with targeted public investments and private sector participation, will lead to a consolidation of macroeconomic stability and help Myanmar maintain its momentum and meet its long-term growth targets," said Gevorg Sargsyan, Head of Office, World Bank Myanmar.
The report includes an analysis drawing on the Multidimensional Welfare Indicator (MDI), prepared with the government, which indicates that most of the population in Myanmar faces overlapping disadvantages, with large disparities in welfare apparent at the state, region and township level. Eighty-four percent of people faced disadvantages in one or more of the 14 indicators under the MDI, including education, employment, health, water and sanitation, housing, and assets. The MDI is being used to help target public resources and aid flows toward those who need it the most.
With growth expected to rise to 6.7 percent in 2020/21, the World Bank report projects a positive outlook for Myanmar's economy despite a deteriorating global environment, due to accelerated implementation of reforms, infrastructure spending and investment in sectors such as wholesale and retail, insurance and banking that are undergoing liberalization. The external risks to the economic outlook include slowing global and regional growth and escalation of trade tensions and possible revocation of preferential EU market access.
Inflation is expected to stabilize at 6.6 percent in the medium term. The report notes that inflationary pressures could increase due to volatile global energy prices and the possibility that the government may increases electricity tariffs to bring them in line with the cost of power production.
"There are signs that market sentiment is rising due to the new laws being passed and starting to be implemented," said Hans Anand Beck, Lead Economist, World Bank Myanmar. "Keeping these reforms going will be critical to continued economic momentum, for example through insurance liberalization, tax reform, and transparent investments in the power sector."
In the power sector, the report argues that Myanmar needs to invest twice as much and implement projects three times faster to meet growing demand.
The Myanmar Economic Monitor is a biannual analysis of economic developments, economic prospects and policy priorities in Myanmar. The publication draws on available data reported by the Government of Myanmar and additional information collected as part of the World Bank Group's regular economic monitoring and policy dialogue.
The World Bank's engagement on Myanmar focuses on social inclusion, particularly in conflict-affected areas, in support of the country's historic political and economic transition. With an emphasis on the importance of achieving peace and security as a foundation for inclusive and sustainable development for all communities in Myanmar, the Bank continues to provide technical and financial support, especially through high-impact projects. These focus on education, health services, access to electricity and other essential services, response to natural disasters, and inclusion of all ethnic groups and religions.