EU Commission fines Google €1.49 billion for abusive practices in online advertising
The European Commission has fined Google €1.49 billion for breaching EU antitrust rules. Google has abused its market dominance by imposing a number of restrictive clauses in contracts with third-party websites which prevented Google's rivals from placing their search adverts on these websites.
Commissioner Margrethe Vestager, in charge of competition policy, said: "Today the Commission has fined Google €1.49 billion for illegal misuse of its dominant position in the market for the brokering of online search adverts. Google has cemented its dominance in online search adverts and shielded itself from competitive pressure by imposing anti-competitive contractual restrictions on third-party websites. This is illegal under EU antitrust rules. The misconduct lasted over 10 years and denied other companies the possibility to compete on the merits and to innovate – and consumers the benefits of competition."
Google's strategy for online search advertising intermediation
Websites such as newspaper websites, blogs or travel sites aggregators often have a search function embedded. When a user searches using this search function, the website delivers both search results and search adverts, which appear alongside the search result.
Through AdSense for Search, Google provides these search adverts to owners of "publisher" websites. Google is an intermediary, like an advertising broker, between advertisers and website owners that want to profit from the space around their search results pages. Therefore, AdSense for Search works as an online search advertising intermediation platform.
Google was by far the strongest player in online search advertising intermediation in the European Economic Area (EEA), with a market share above 70% from 2006 to 2016. In 2016 Google also held market shares generally above 90% in the national markets for general search and above 75% in most of the national markets for online search advertising, where it is present with its flagship product, the Google search engine, which provides search results to consumers.
It is not possible for competitors in online search advertising such as Microsoft and Yahoo to sell advertising space in Google's own search engine results pages. Therefore, third-party websites represent an important entry point for these other suppliers of online search advertising intermediation services to grow their business and try to compete with Google.
Google's provision of online search advertising intermediation services to the most commercially important publishers took place via agreements that were individually negotiated. The Commission has reviewed hundreds of such agreements in the course of its investigation and found that:
Starting in 2006, Google included exclusivity clauses in its contracts. This meant that publishers were prohibited from placing any search adverts from competitors on their search results pages. The decision concerns publishers whose agreements with Google required such exclusivity for all their websites.
As of March 2009, Google gradually began replacing the exclusivity clauses with so-called "Premium Placement" clauses. These required publishers to reserve the most profitable space on their search results pages for Google's adverts and request a minimum number of Google adverts. As a result, Google's competitorswere prevented from placing their search adverts in the most visible and clicked on parts of the websites' search results pages.
As of March 2009, Google also included clauses requiring publishers to seek written approval from Google before making changes to the way in which any rival adverts were displayed. This meant that Google could control how attractive, and therefore clicked on, competing search adverts could be.
Therefore, Google first imposed an exclusive supply obligation, which prevented competitors from placing any search adverts on the commercially most significant websites. Then, Google introduced what it called its "relaxed exclusivity" strategy aimed at reserving for its own search adverts the most valuable positions and at controlling competing adverts' performance.
Google's practices covered over half the market by turnover throughout most of the period. Google's rivals were not able to compete on the merits, either because there was an outright prohibition for them to appear on publisher websites or because Google reserved for itself by far the most valuable commercial space on those websites, while at the same time controlling how rival search adverts could appear.
Breach of EU antitrust rules
Google's practices amount to an abuse of Google's dominant position in the online search advertising intermediation market by preventing competition on the merits.
Market dominance is, as such, not illegal under EU antitrust rules. However, dominant companies have a special responsibility not to abuse their powerful market position by restricting competition, either in the market where they are dominant or in separate markets.
Today's decision concludes that Google is dominant in the market for online search advertising intermediation in the EEA since at least 2006. This is based in particular on Google's very high market shares, exceeding 85% for most of the period. The market is also characterised by high barriers to entry. These include very significant initial and ongoing investments required to develop and maintain general search technology, a search advertising platform, and a sufficiently large portfolio of both publishers and advertisers.
Google has abused this market dominance by preventing rivals from competing in the online search advertising intermediation market.
Based on a broad range of evidence, the Commission found that Google's conduct harmed competition and consumers, and stifled innovation. Google's rivals were unable to grow and offer alternative online search advertising intermediation services to those of Google. As a result, owners of websites had limited options for monetizing space on these websites and were forced to rely almost solely on Google.
Google did not demonstrate that the clauses created any efficiencies capable of justifying its practices.
Consequences of the Decision
The Commission's fine of €1 494 459 000 (1.29% of Google's turnover in 2018) takes account of the duration and gravity of the infringement. In accordance with the Commission's 2006 Guidelines on fines (see press release and MEMO), the fine has been calculated on the basis of the value of Google's revenue from online search advertising intermediation in the EEA.
Google ceased the illegal practices a few months after the Commission issued in July 2016a Statement of Objections concerning this case. The decision requires Google to, at a minimum, stop its illegal conduct, to the extent it has not already done so, and to refrain from any measure that has the same or equivalent object or effect.
Finally, Google is also liable to face civil actions for damages that can be brought before the courts of the Member States by any person or business affected by its anti-competitive behaviour. The new EU Antitrust Damages Directive makes it easier for victims of anti-competitive practices to obtain damages.
Other Google cases
In June 2017, the Commission fined Google €2.42 billion for abusing its dominance as a search engine by giving an illegal advantage to Google's own comparison shopping service.
In July 2018, the Commission fined Google €4.34 billion for illegal practices regarding Android mobile devices to strengthen the dominance of Google's search engine.
Background
Today's decision is addressed to Google LLC (previously Google Inc.) and Alphabet Inc., Google's parent company.
The Commission's investigation into the conduct covered by the present decision began as part of the broader Google Search investigation (case 39740).
On 14 July 2016, the Commission sent a Statement of Objections to Google setting out its preliminary views that the company had abused its dominant position by artificially restricting the possibility of third party websites to display search advertisements from Google's competitors.
Article 102 of the Treaty on the Functioning of the European Union (TFEU) and Article 54 of the EEA Agreement prohibit the abuse of a dominant position.
Fines imposed on companies found in breach of EU antitrust rules are paid into the general EU budget. This money is not earmarked for particular expenses, but Member States' contributions to the EU budget for the following year are reduced accordingly. The fines therefore help to finance the EU and reduce the burden for taxpayers.
More information on today's decision is available on the Commission's competition website in the public case register under the case number 40411.
Aviation Strategy for Europe: Commission signs landmark aviation agreements with China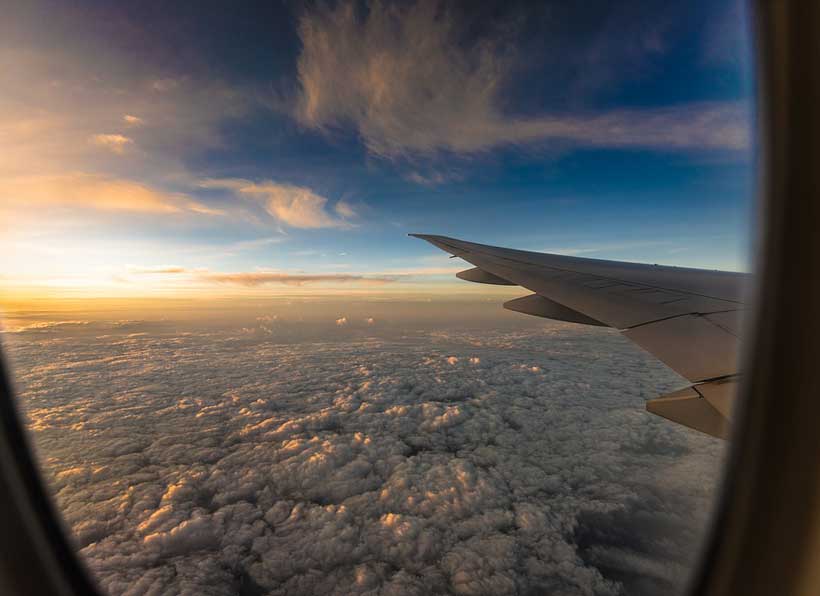 The European Union and China have today signed an agreement on civil aviation safety and a horizontal aviation agreement to strengthen their aviation cooperation.
The agreements follow up on the EU-China Summit of 9 April and will serve to boost the competitiveness of the EU's aeronautical sector and enhance overall EU-China aviation relations. This marks yet another key deliverable under the Juncker Commission's Aviation Strategy for Europe – designed to generate growth for European business, foster innovation and let passengers profit from safer, cleaner and cheaper flights.
European Commission President Jean-Claude Juncker said: "In an increasingly unsettled world, Europe's partnership with China is more important than ever before. The EU firmly believes that nations working together makes the world a stronger, safer and more prosperous place for all. Today we took a first big step in this direction by signing two aviation agreements with China that will create jobs, boost growth and bring our continents and peoples closer together. Today's agreements show the potential of our partnership and we should continue on this path of cooperation. For it will always be in unity that we find strength."
Commissioner for Transport Violeta Bulc said: "China is one of the European Union's most important strategic partners and we attach a lot of importance to our excellent relations on transport matters. We are mutually interested in better connecting Europe and Asia and making it easier to move goods, services and people between Europe and China. That applies to aviation, too. Today's agreements will boost the European Union's trade in aircraft and related products, and ensure the highest levels of air safety."
The main objective of the bilateral civil aviation safety agreement (BASA) is to support worldwide trade in aircraft and related products. This agreement will remove the unnecessary duplication of evaluation and certification activities for aeronautical products by the civil aviation authorities, and therefore reduce costs for the aviation sector. The BASA will also promote cooperation between the EU and China towards a high level of civil aviation safety and environmental compatibility.
The second agreement signed today is a so-called horizontal aviation agreement. It marks China's recognition of the principle of EU designation, whereby all EU airlines will be able to fly to China from any EU Member State with a bilateral air services agreement with China under which unused traffic rights are available. Up until now, only airlines owned and controlled by a given Member State or its nationals could fly between that Member State and China. The conclusion of a horizontal agreement will thereby bring bilateral air services agreements between China and EU Member States into conformity with EU law – a renewed legal certainty which will be beneficial to airlines on both sides.
Next steps
Both the European Commission and the Chinese transport administration will now proceed with their respective internal procedures to put the conclusion of the agreement in place.
EU Facility for Refugees in Turkey: Solid progress in supporting refugees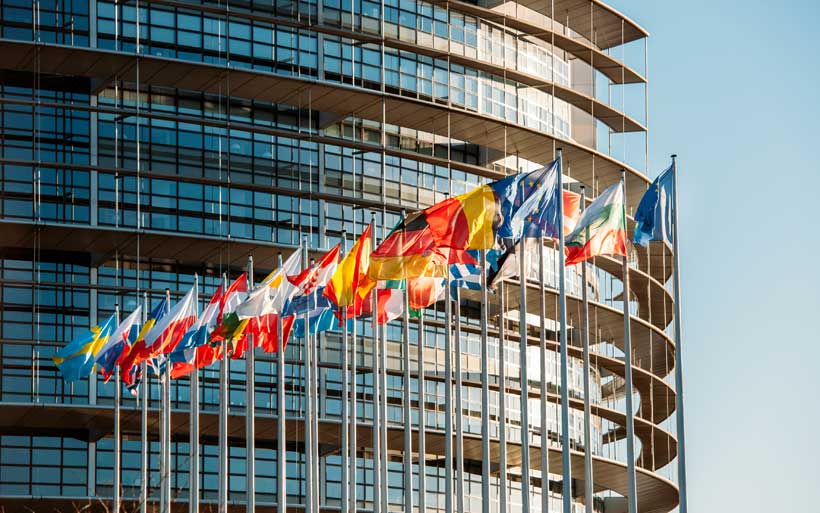 The Commission reported today good progress in the implementation and programming of €6 billion of the EU Facility for Refugees in Turkey. More than 80 projects are currently up and running delivering tangible results to refugees and host communities in particular on education and health. Out of the €6 billion, some €4.2 billion has been allocated, of which €3.45 billion has been contracted and €2.22 billion disbursed to date.
Johannes Hahn, Commissioner for European Neighbourhood Policy and Enlargement Negotiations,said: "We continue to make good progress in the implementation and programming of the Facility. More than 80 projects to date provide vital assistance in the areas of education, health, protection and socio-economic support, and more projects are in the pipeline. We remain committed to continue our support to refugees and host communities in Turkey, addressing current needs and increasing resilience and self-reliance for the longer term."
Christos Stylianides, Commissioner for Humanitarian Aid and Crisis Management,added: "The European Union is continuing to support refugees in Turkey, in line with its commitment. 1.6 million refugees are receiving humanitarian assistance to meet their basic needs. Looking ahead to the future, we are working to make our support more sustainable. We remain committed to continue working closely with Turkey to make this possible."
Today, the twelfth Steering Committee meeting of the EU Facility for Refugees in Turkey took place in Brussels. It was chaired by the Commission and brought together representatives of EU Member States and Turkey.
The Committee reviewed the third annual monitoring report on the implementation of the Facility and confirmed the progress made in the programming of the second €3 billion tranche of the budget of the Facility. It completed the evaluation of project proposals in the areas of socio-economic support and municipal infrastructure to the tune of €845 million.
The 84 projects set up in the framework of the Facility bring forth concrete outcomes and a significant positive impact for refugees and host communities alike, facilitating the integration of refugees in the Turkish society.
For education, one of the priority areas of action, the EU signed a €400 million contract to continue its support to existing programmes, which is to be complemented by a further €100 million before the summer. This involves the construction of 136 school buildings and 50 prefabricated schools well under way. This progress in education infrastructure goes hand in hand with the implementation of the project for Promoting Integration of Syrian Children into Turkish Education System (PICTES), which benefits 400,000 students.
In the area of health, 5 million healthcare consultations have been carried out, with 178 migrant health centres now operational, employing over 2,600 staff, two thirds of which are Syrian refugees.
The EU is highly focused on ensuring the sustainability of the Facility's humanitarian and development activities, which aim to support the Turkish authorities in a structural manner and to facilitate refugee integration. Under the humanitarian strand of the second tranche, the EU is implementing projects for a total of €50 million in addition the ongoing projects under the first tranche, those have already delivered tangible results for refugees and host communities.
Background
The EU Facility for Refugees in Turkey was set up in 2015 in response to the European Council's call for significant additional funding to support Syrian refugees in Turkey.
It has a total budget of €6 billion divided into two equal tranches of €3 billion each, allocated over two periods: 2016-2017 and 2018-2019.Out of the operational funds of €6 billion, €2.22 billion has already been disbursed, €3.45 billion contracted, with over 80 projects rolled out.
The Facility provides a joint coordination mechanism, designed to ensure that the needs of refugees and host communities are addressed in a comprehensive and coordinated manner. The support seeks to improve conditions for refugees in Turkey as part of the EU's comprehensive approach to addressing the refugee crisis inside and outside the EU.
EU and Tunisia work to strengthen their Privileged Partnership
There has been continued progress in the transition towards democracy in Tunisia in the last year, but this must be accompanied by equivalent economic and social progress to ensure that it can be sustained.
Ahead of the EU-Tunisia Association Council due to be held on 17 May, the EU has today published its latest report on developments in relations with Tunisia. The report describes the key aspects of the cooperation from the beginning of 2018 to March 2019.
'We attach particular importance to our cooperation with Tunisia, built as it is on the foundation of our common history, shared values and mutual respect. Significant progress has been made in the last year within the framework of our Privileged Partnership. We remain steadfast in our commitment to the Tunisian people, and specifically to the future of its young people, in order to help establish lasting democratic rule of law and a safe and prosperous country' , stated Federica Mogherini, High Representative/ Vice-President for Foreign Affairs and Security Policy.
'The EU has continued to deploy all its cooperation instruments to support our Tunisian partner. In 2018, this led to the adoption of a financial assistance package worth € 305 million, in the form of grants, which is the highest amount ever allocated to Tunisia under the European Neighbourhood Instrument. At the same time, working together with eight European and international financial institutions, I launched an unprecedented initiative in order to highlight the need for Tunisia to follow through on its commitments to socio-economic reforms as soon as possible, for the benefit of all Tunisians', said Johannes Hahn, Commissioner for European Neighbourhood Policy and Enlargement Negotiations.
The report is structured around the EU-Tunisia strategic priorities to be achieved by 2020, with the aim of describing in as much detail as possible the progress made in the Partnership's priority areas. These priorities focus on inclusive and sustainable socio-economic development; young people, democracy, good governance and human rights; bringing peoples together, mobility and migration; as well as security and the fight against terrorism.
Since 2011, Tunisia has been transitioning towards democracy, making it a source of hope at regional level and beyond. Significant progress was made in 2018, particularly the holding of municipal elections in May 2018 with the full support of the EU, marking a key milestone in the decentralisation process. However, the report also notes that the transition can only be sustained if it is accompanied by social and economic progress on a similar scale. As a result, in this year of significant elections, it is vital to continue to make progress in implementing the strategic priorities of the EU-Tunisia Partnership and the EU-Tunisia Youth Partnership.
The report also notes that EU funding for cooperation has continued to strengthen the Privileged Partnership between the two parties. The intense work on EU-Tunisia relations over the last year resulted in an unprecedented financial commitment from the EU, using the Neighbourhood Instrument budget, totalling € 305 million in the form of grants for key sectors, such as support for innovation and start-ups, youth, energy efficiency, tourism diversification and the redevelopment of poorer neighbourhoods. In addition to this amount, there are also thematic lines and regional programmes.
The EU remains Tunisia's main trading partner, and in 2018 it was the destination for three quarters of Tunisia's exports and the source of over half of its imports. The EU is still the largest foreign investor in Tunisia, accounting for over 85 % of all direct foreign investment in the country, where there are more than 3 000 European companies employing over 300 000 people.
The main initiatives in 2018 include programmes to support competitiveness and exports, for both industry and agriculture, support for modernisation of the administration and tax reforms, as well as support to prepare for and reduce the risks of natural disasters. The impact and tangible results for citizens are central to the follow-up of these initiatives.