ADB Supports Private Sector Solar Power Development in Mongolia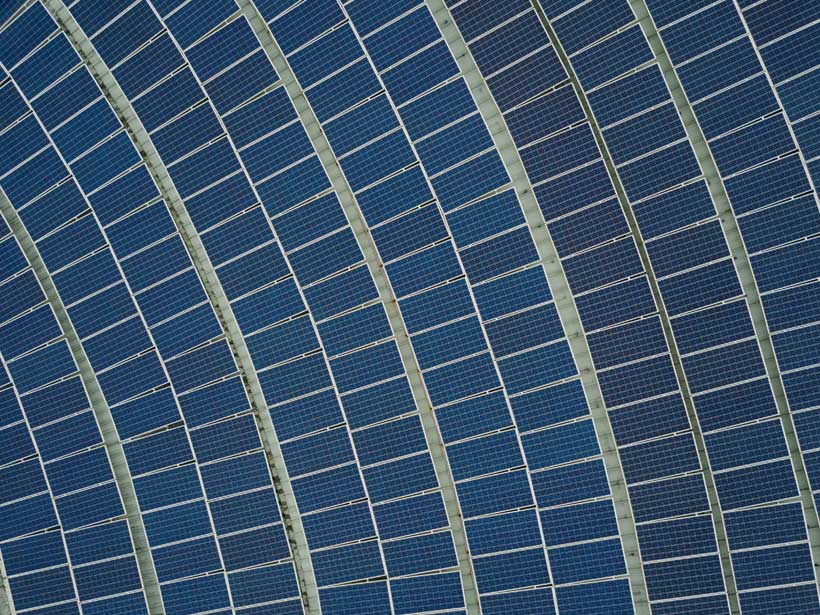 The Asian Development Bank (ADB) and the Leading Asia's Private Infrastructure Fund (LEAP) today signed an $18.7 million loan with Sermsang Power Corporation Public Company Limited (SSP) and Tenuun Gerel Construction LLC (TGC) to build, operate, and maintain a 15-megawatt solar power plant supplying electricity to Mongolia's central grid system.
The loan agreement for the Sermsang Khushig Khundii Solar Project marks ADB's first cofinancing with LEAP in Mongolia's renewable energy sector. The Canadian Climate Fund for the Private Sector in Asia provided a technical assistance grant to offset first mover costs and to catalyze the financing of ADB's first private sector solar power project in Mongolia.
"This project uniquely incorporates climate-resilient technical solutions from the private sector to accommodate Mongolia's cold and dry climate," said Director General of ADB's Private Sector Operations Department Mr. Michael Barrow. "The project also benefits from the transfer of operational knowledge and advanced technology from Japan and Thailand in developing and operating solar power plants."
The solar power plant is located in the Khushig valley at Tuv aimag (province) Sergelen soum (county). It will supply electricity to the Central Energy System, which delivers power to an area accounting for over 80% of the country's energy demand.
The solar project will generate clean electricity totaling 22.3 gigawatt-hours annually in Mongolia, while lowering the country's carbon emissions by 26,400 tons per year. It will help the government increase the share of renewable energy in total installed capacity from 12% in 2017 to a targeted 20% by 2023 and 30% by 2030. Shifting to cleaner energy sources will also reduce electricity imports, improve Mongolia's energy security, and mitigate air pollution. The energy sector is dominated by coal-fired power plants and currently accounts for over 60% of the country's greenhouse gas emissions.
TGC is owned by Sermsang Power Corporation Public Company Limited (SSP) in Thailand, Sharp Energy Solutions Corporation (SESJ) in Japan, and AMOE Solar LLC and SH Energy Solution LLC in Mongolia.
"For SSP, this project is not only an important milestone for investment in renewable power projects in Asia, but also reflects our philosophy in developing ecologically sustainable projects," said SSP CEO Mr. Varut Tummavaranukub. "We are honored to be trusted by ADB for this milestone transaction."
"With ADB's and LEAP's support, we are excited to equip the Mongolian central area with clean energy and contribute to the reduction of greenhouse gas emissions through this landmark project," said SESJ Senior Executive Director and TGC Chair Mr. Tatsuya Satoh.
LEAP was established in 2016 to fill financing gaps and increase access to finance for ADB-supported infrastructure projects in Asia and the Pacific. The fund is supported by the Japan International Cooperation Agency and is managed by ADB's Private Sector Operations Department.
The Canadian Climate Fund for the Private Sector in Asia (CFPS) was established by the Government of Canada in 2013 to provide blended concessional financing and technical assistance grants to private sector climate change mitigation and adaptation projects in Asia. The CFPS is administered by ADB under the Clean Energy Financing Partnership Facility.
Sermsang Power Corporation Public Company Limited, established in 2015 and based in Bangkok, Thailand, is a renewable energy producer and distributor in Asia that is committed to sustainable power production, as well as promoting a clean environment for a better future.
Sharp Corporation, parent company of SESJ, founded in 1912 and headquartered in Sakai City, Osaka, Japan, is a leading global electronics manufacturer. It is dedicated to contributing to the culture, benefits, and welfare of people worldwide through the use of its unique and innovative technology.
Korea shares experience of electric vehicles and renewable energy with Thailand
The United Nations Industrial Development Organization (UNIDO) is supporting South-East Asian countries in combatting climate change through policy consultation and capacity building in the areas of renewable energy and energy efficiency.
At an event organized in cooperation with the Korea Energy Agency (KEA) and Thailand's Department of Alternative Energy Development and Efficiency (DEDE), Ministry of Energy, Stein Hansen, UNIDO Regional Director and Representative of UNIDO Regional Office Hub in Thailand, highlighted the UNIDO project's study on electric vehicle promotion in Thailand and the impact on the biofuel industry throughout the supply chain, and a road map to achieve 100% renewable energy use by industrial sector.
Prasert Sinsukprasert, the Director General of DEDE, spoke about Thailand's 20-year National Strategy plan and said the DEDE is delighted to partner with the project to come up with the draft policy of electric vehicles and roadmap to 100% renewable energy in Thai industry.
In a presentation on the current status and policies of electric vehicle distribution in the Republic of Korea, Minkoo Park remarked that in Korea the authorities provide incentives in the form of discounts on highway and parking charges and financial support for people purchasing electric vehicles. Hyein Jin provided information about Korea's 2050 Carbon Neutrality Strategy.
All speakers agreed that the eco-friendly energy is challenging both in electric vehicles and renewable energy but that it is worth it to achieve sustainable growth.
It's time to make clean energy investment in emerging economies a top global priority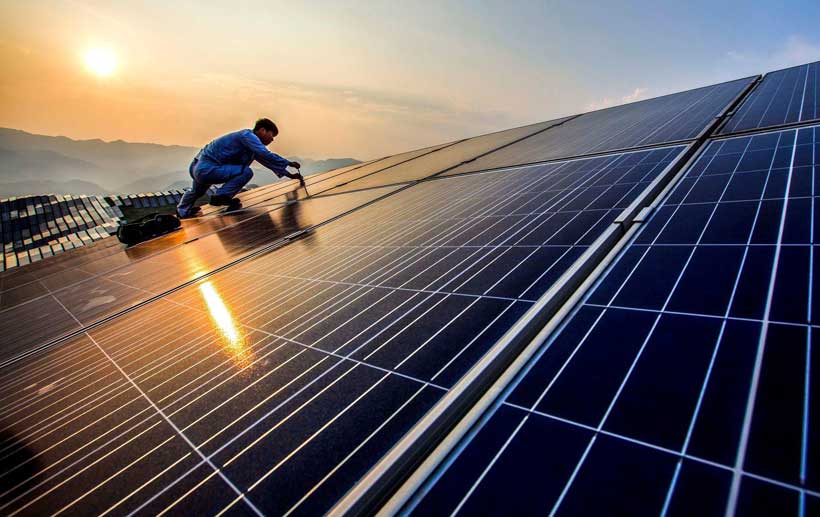 The world's energy and climate future increasingly hinges on whether emerging and developing economies are able to successfully transition to cleaner energy systems, calling for a step change in global efforts to mobilise and channel the massive surge in investment that is required, according to a new report by the International Energy Agency.
The special report – carried out in collaboration with the World Bank and the World Economic Forum – sets out a series of actions to enable these countries to overcome the major hurdles they face in attracting the financing to build the clean, modern and resilient energy systems that can power their growing economies for decades to come.
Annual clean energy investment in emerging and developing economies needs to increase by more than seven times – from less than USD 150 billion last year to over $1 trillion by 2030 to put the world on track to reach net-zero emissions by 2050, according to the report, Financing Clean Energy Transitions in Emerging and Developing Economies. Unless much stronger action is taken, energy-related carbon dioxide emissions from these economies – which are mostly in Asia, Africa and Latin America – are set to grow by 5 billion tonnes over the next two decades.
"In many emerging and developing economies, emissions are heading upwards while clean energy investments are faltering, creating a dangerous fault line in global efforts to reach climate and sustainable energy goals,'' said Fatih Birol, the IEA Executive Director. "Countries are not starting on this journey from the same place – many do not have access to the funds they need to rapidly transition to a healthier and more prosperous energy future – and the damaging effects of the Covid-19 crisis are lasting longer in many parts of the developing world."
"There is no shortage of money worldwide, but it is not finding its way to the countries, sectors and projects where it is most needed," Dr Birol said. "Governments need to give international public finance institutions a strong strategic mandate to finance clean energy transitions in the developing world."
Recent trends in clean energy spending point to a widening gap between advanced economies and the developing world even though emissions reductions are far more cost-effective in the latter. Emerging and developing economies currently account for two-thirds of the world's population, but only one-fifth of global investment in clean energy, and one-tenth of global financial wealth. Annual investments across all parts of the energy sector in emerging and developing markets have fallen by around 20% since 2016, and they face debt and equity costs that are up to seven times higher than in the United States or Europe.
Avoiding a tonne of CO2 emissions in emerging and developing economies costs about half as much on average as in advanced economies, according to the report. That is partly because developing economies can often jump straight to cleaner and more efficient technologies without having to phase out or refit polluting energy projects that are already underway.
But emerging market and developing economies seeking to increase clean energy investment face a range of difficulties, which can undermine risk-adjusted returns for investors and the availability of bankable projects. Challenges involve the availability of commercial arrangements that support predictable revenues for capital-intensive investments, the creditworthiness of counterparties and the availability of enabling infrastructure, among other project-level factors. Broader issues, including depleted public finances, currency instability and weaknesses in local banking and capital markets also raise challenges to attracting investment.
"A major catalyst is needed to make the 2020s the decade of transformative clean energy investment," said Dr Birol. "The international system lacks a clear and unified focus on financing emissions reductions and clean energy – particularly in emerging and developing economies. Today's strategies, capabilities and funding levels are well short of where they need to be. Our report is a global call to action – especially for those who have the wealth, resources and expertise to make a difference – and offers priority actions that can be taken now to move things forward fast."
These priority actions – for governments, financial institutions, investors and companies – cover the period between now and 2030, drawing on detailed analysis of successful projects and initiatives across clean power, efficiency and electrification, as well as transitions for fuels and emissions-intensive sectors. These include almost 50 real-world case studies across different sectors in countries ranging from Brazil to Indonesia, and from Senegal to Bangladesh.
"As we expand energy access, we also need a global transition to low-carbon energy. It is critical to develop solutions that make energy systems more resilient to climate change and other crises. With the right policies and investments, countries can achieve lasting economic growth and poverty reduction without degrading the environment or aggravating inequality. The broader financial sector can and must play a key role in achieving the goals of the Paris Agreement by mobilizing capital for green and low-carbon investments, while managing climate risks. The World Bank will continue to support countries that seek assistance to transition away from fossil fuels and scale up low-carbon, renewable energy, and energy efficiency investments," said Demetrios Papathanasiou, the World Bank Global Director for Energy and Extractives.
"The need to scale clean energy in emerging economies offers a massive investment opportunity. This report shows that current challenges to get this capital to the right places can be overcome through a combination of smart policies, financial innovation, as well as bold collective action. The World Economic Forum is committed to enabling multistakeholder cooperation to accelerate progress in this important area, said Børge Brende, President of the World Economic Forum.
The report calls for a focus on channelling and facilitating investment into sectors where clean technologies are market-ready, especially in the areas of renewables and energy efficiency, but also laying the groundwork for scaling up low-carbon fuels and industrial infrastructure needed to decarbonise rapidly growing and urbanising economies. It also calls for strengthening sustainable finance frameworks, addressing barriers on foreign investment, easing procedures for licensing and land acquisition, and rolling back policies that distort local energy markets.
The report underscores that clean energy investments and activities can bring substantial economic opportunities and jobs in industries that are expected to flourish in the coming decades as energy transitions accelerate worldwide. It calls for clean energy transitions to be people‐centred and inclusive, including actions that build equitable and sustainable models for universal access to modern energy. Spending on more efficient appliances, electric vehicles, and energy‐efficient buildings can provide further employment opportunities, and can especially support the role of women and female entrepreneurs in driving change and improved gender equality.
IEA welcomes G7 Leaders' commitment to reach net zero by 2050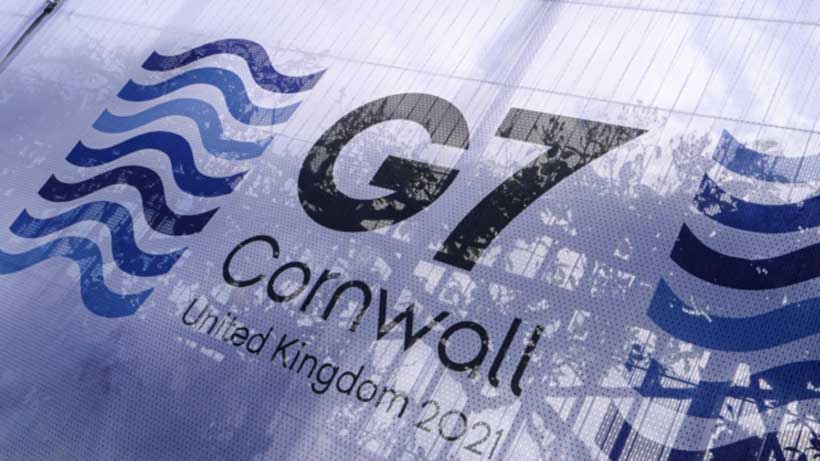 IEA Executive Director Fatih Birol congratulated the leaders of the Group of Seven (G7) nations for their landmark Summit at which they committed to reaching net-zero emissions by 2050 and made a series of other significant energy and climate pledges.
G7 leaders concluded the closely watched Summit on Sunday, issuing a communiqué in which they set out their net zero commitments and called on all countries, in particular major emitting economies, "to join us in these goals as part of a global effort." In this context, the leaders noted the IEA's "clear roadmap" for achieving net zero globally by 2050.
"I'm very proud to see recognition of the IEA's comprehensive Roadmap for the global energy sector to reach this critical and formidable goal," said Dr Birol. "The IEA looks forward to helping governments design and implement the strong policy actions that are needed to move the world onto a narrow yet achievable pathway to net zero by 2050. In the lead-up to COP26 in November, I look forward to seeing additional firm commitments to improve and increase clean energy financing for developing economies."
The communiqué said that G7 leaders had committed to aligning official international financing with the global achievement of net zero greenhouse gas emissions no later than 2050 and for deep emissions reductions in the 2020s.
The IEA's Roadmap to Net Zero by 2050 was released on 18 May. It is the world's first comprehensive study of how to transition to a net zero energy system globally by 2050 while ensuring stable and affordable energy supplies, providing universal energy access, and enabling robust economic growth. In the pathway laid out in the IEA Roadmap, strong and credible policy actions by governments around the world drive a historic surge in clean energy investment and deployment, thereby reducing demand for fossil fuels, creating millions of new jobs and lifting global economic growth.
The G7 countries are Canada, France, Germany, Italy, Japan, the United Kingdom and the United States. Leaders of the countries have gathered together annually since the 1970s, alongside the heads of the European Union. This year's Summit was hosted by the United Kingdom.