What is 'South-South cooperation' and why does it matter?
This week in Argentina's capital, Buenos Aires, over one thousand people, including high level government delegations and representatives from the private sector and civil society, will gather for the Second High-level United Nations Conference on South-South Cooperation, or BAPA+40.
The Conference marks the 40th anniversary of the United Nations Conference on Technical Cooperation Among Developing Countries, which was also held in Buenos Aires.
The central theme of discussion will be how South-South cooperation represents an opportunity to achieve the 2030 Agenda for Sustainable Development, the globally-agreed blueprint for peace and prosperity for people and the planet.
UN Secretary-General António Guterres, who will participate in opening ceremony of the event, strongly believes in the importance of South-South cooperation to generate both new ideas and concrete projects and also as a means to enable voices from the Global South to drive innovation and promote development.
UN News has put together a handy guide to answer some questions regarding this important meeting.
Let's start with the basics, what is South-South Cooperation?
South-South cooperation refers to the technical cooperation among developing countries in the Global South. It is a tool used by the states, international organizations, academics, civil society and the private sector to collaborate and share knowledge, skills and successful initiatives in specific areas such as agricultural development, human rights, urbanization, health, climate change etc.
What happened in Argentina 40 years ago?
During the 1960s and 1970s, with the global socio-economic climate entangled with Cold War politics, developing countries began seeking ways to chart the course of their own development; alternatives to the existing economic and political order.
Technical cooperation among these Southern States started as a pioneering associative effort to strengthen their diplomatic and international negotiating power through political dialogue.
What is now known as South-South cooperation, derives from the adoption of the Buenos Aires Plan of Action for Promoting and Implementing Technical Cooperation among Developing Countries (BAPA) by 138 UN Member States in Argentina, on September 18, 1978.
The plan established a scheme of collaboration among least developed countries, mostly located in the south of the planet. It also established for the first time a framework for this type of cooperation, and incorporated in its practice the basic principles of relations between sovereign States: respect for sovereignty, non-interference in internal affairs and equality of rights, among others.
The BAPA defined as well a series of new and concrete recommendations aimed at establishing legal frameworks and financing mechanisms at the national, regional, interregional and global levels.
Technical cooperation was defined in Buenos Aires as "an instrument capable of promoting the exchange of successful experiences among countries that share similar historical realities and similar challenges".
But what about North-South cooperation and Triangular cooperation?
The division of "North" and "South" is used to refer to the social, economic and political differences that exist between developed countries (North) and developing countries (South).
Although most of the high income countries are indeed located in the northern hemisphere, it should be noted that the division is not totally faithful to the actual geographical division. A country is defined as North or South not by location, but depending on certain economic factors and the quality of life of its population.
North-South cooperation, which is the most traditional type of cooperation, occurs when a developed country supports economically or with another kind of resources a less favored one, for example, with financial aid during a natural disaster or a humanitarian crisis.
Triangular cooperation, as the name implies, involves three actors, two from the South and one from the North. The latter, which can also be an international organization, provides the financial resources so that the countries of the South can exchange technical assistance on a specific topic.
For example, in what is considered a successful experience, Japan International Cooperation Agency (JICA) made it possible financially for demining Cambodian experts to travel to Colombia and exchange their knowledge and experience in that field. Both Cambodia and Colombia had a major issue with anti personnel-mines in different moments of their history.
What is the importance of South-South cooperation?
"Innovative forms of knowledge exchange, technology transfer, emergency response and recovery of livelihoods led by the South are transforming lives," said the Secretary-General in November 2018, during the inauguration of the 10th South-South Development Expo at UN Headquarters in New York.
"The facts speak for themselves", António Guterres said. The countries of the South have contributed to more than half of the world's growth in recent years; intra-south trade is higher than ever, accounting for more than a quarter of all world trade; the outflows of foreign direct investment from the South represent a third of the global flows; and remittances from migrant workers to low and middle income countries reached 466 billion dollars last year, which helped lift millions of families out of poverty.
The UN chief believes that the ambitious and transformational 2030 Agenda for Sustainable Development can not be achieved without the ideas, energy and tremendous ingenuity of the countries of the Global South.
What can South-South cooperation achieve?
Together with political dialogue and financial cooperation, South-South cooperation has promoted a large number of knowledge and expertise exchanges through programs, projects and initiatives that have helped solve specific problems in the countries of the Global South.
Last November, the UN Office for South-South Cooperation published a document gathering more than 100 successful experiences that have contributed to the development of countries around the world.
The publication contains examples from all regions of the world that demonstrate the potential success of South-South cooperation such as Cuba's support in the fight against Ebola in West Africa; Mexico's experience in diversifying corn products to improve health and nutrition in Kenya; the knowledge of strategies to reduce hunger shared by Colombia to Mesoamerican countries; and the lessons from Chile to the Caribbean countries on product labeling as a measure to end obesity, among many others.
What is going to happen this week in Argentina?
The Member States will meet again in Buenos Aires for the Second High Level Conference on South-South Cooperation, BAPA+40, to review four decades of trends and launch a new strategy in order to implement the 2030 Agenda.
BAPA+40, provides a unique opportunity to review the lessons learned since 1978, identify new areas and mechanisms where South-South and Triangular cooperation can add value and have a greater impact, and commit to build an adequate and systematic follow-up in the framework of the United Nations system.
For three days, world leaders will meet to discuss a political declaration that is expected to call for an increase in South-South cooperation, as well as an institutional strengthening of reporting and monitoring systems for this type of partnership.
The event will also feature panel discussions and a pavilion of different countries that will share successful experiences, demonstrating the effectiveness of this type of cooperation, and the potential of the ideas of the countries in the Global South.
How can I participate in the discussion?
You can follow live coverage of the event on UN Web TV.
If you miss anything, all on-demand videos related to BAPA+40 can be found here: http://webtv.un.org/meetings-events/conferencessummits/second-high-level-united-nations-conference-on-south-south-cooperation-20-22-march-2019-buenos-aires-argentina/
On social media, you can comment, tweet, and participate using the hashtags: #BAPA40; #SouthSouthCooperation; and #SouthSouth.
European Innovation Council announces new wave of start-up champions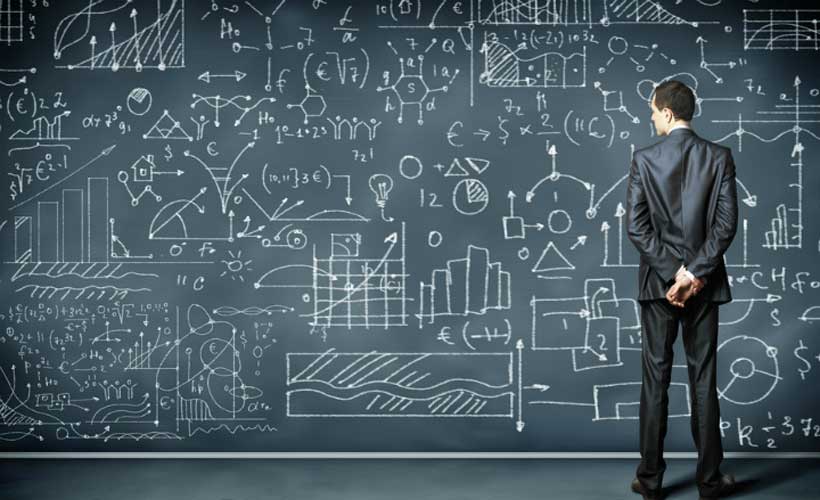 The European Commission's European Innovation Council has selected 65 innovative start-ups and SMEs to receive €363 million of funding for breakthrough innovations. Each company will receive a combination of grant financing and equity investment of up to €17 million to develop and scale up their ground-breaking innovations in healthcare, digital technologies, energy, biotechnology, space and other. This is the first batch of companies that will be funded under the fully-fledged European Innovation Council (EIC) Accelerator.
Mariya Gabriel, Commissioner for Innovation, Research, Culture, Education and Youth, said: "The EIC Accelerator is a unique European funding instrument of the European Innovation Council. It supports the development of top-class innovations through crowding-in private investors and offers a portfolio of services to support their scaling-up. With the European Innovation Council we aim to bring Europe to the forefront of innovation and new technologies, by investing in new solutions for the health, environmental and societal challenges we are facing."
The companies were selected following a new two-step process, introduced under Horizon Europe. Applications are rigorously assessed by external experts and followed by an interview with a jury of experienced investors and entrepreneurs. Among the companies selected are:
Dutch Sensius BV that developed a thermotherapy system to treat the head and neck cancer without negative side effects;
French Alice & Bob that invented a new type of self-correcting quantum hardware to build the world's first fault-tolerant commercial quantum computers;
Lithuanian UAB INOVATYVI MEDICINA that developed a smart, sensory, tele-operated robotic system, which allows an endovascular procedure to be performed without exposure to harmful X-rays;
Norwegian Bluegrove AS that introduced the most advanced salmon welfare monitoring and prediction solution to take care of fish welfare.
The 65 successful companies are established in 16 countries. The demand for equity financing through the new EIC Fund was particularly high, with 60 out of the 65 companies. This means that €227 million out of the total €363 million are expected to be in the form of investment component.
Background
The EIC Accelerator offers start-ups and SMEs grants of up to €2.5 million combined with equity investments through the EIC Fund ranging from €0.5 to €15 million. In addition to financial support, all projects benefit from a range of Business Acceleration Services that provide access to leading expertise, corporates, investors and ecosystem actors.
The EIC was launched in March 2021 as a major novelty under the Horizon Europe programme, and following a successful pilot phase between 2018 and 2020. It has a budget of over €10 billion of which approximately €1.1 billion is available in 2021 for the EIC Accelerator. The majority is open to breakthrough innovations in any field, while €495 million is earmarked for Strategic Health and Digital technologies and Green Deal solutions.
There were two rounds of direct equity investments under the EIC Pilot earlier this year, in January and in June, with 111 highly innovative start-ups and SMEs receiving more than €500 million to scale up breakthrough innovations. Among them there were two 'unicorn' companies.
A new start-up friendly application process has been introduced this year, under Horizon Europe, where companies can submit their ideas at any time for an immediate fast assessment. Successful candidates are invited to prepare a full application with the help of free business coaching. The full applications are then evaluated at regular cut-off dates approximately every 3 months. Since March over 4,000 start-ups and SMEs have sent their ideas, of which 801 presented full applications to the first cut-off on 16 June 2021 and a further 1098 to the second cut-off on 6 October, which are now being assessed. The results of this second batch of EIC Accelerator companies will be announced by the end of the year and the next cut-off date is expected in the beginning of 2022.
Greenpeace Africa reacts to DRC President's decision to suspend illegal logging concessions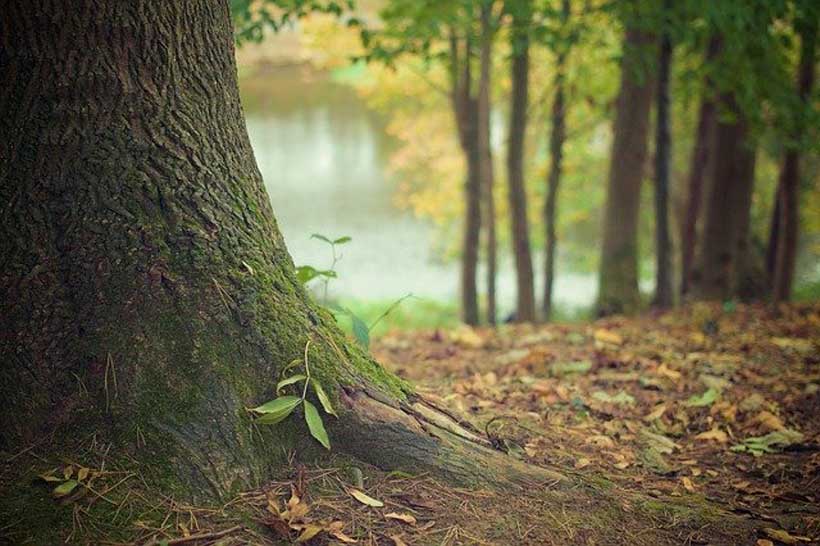 The President of the Democratic Republic of Congo (DRC), Félix Tshisekedi, ordered on Friday, October 15th, the suspension of all dubious logging concessions, including the 6 granted in September 2020. Greenpeace Africa, one of the civil society organizations that denounced these concessions, applauds the decision taken by the Head of State and encourages him to remain vigilant and ensure its effective execution by Deputy Prime Minister Ms. Eve Bazaiba.
Greenpeace Africa reiterates its call for maintaining the moratorium on new industrial logging concessions to prevent a human rights and climate catastrophe. This logging sector, characterized by bad governance, favors corruption and remains out of touch with the socio-economic needs of the Congolese people and the climate crisis we live in.
Irène Wabiwa Betoko, Head of the International Congo Basin Forest Project of Greenpeace: "The decision of H.E. President Tshisekedi against the illegal actions of former Minister Nyamugabo sends an important message to the Congolese people and their government. It is also a red light for the plans of Ms. Ève Bazaiba, current Minister of the Environment, to open a highway to deforestation by multinational logging companies through lifting the moratorium on new industrial concessions."
The President asks to "Suspend all questionable contracts pending the outcome of an audit and report them to the government at the next cabinet meeting." Greenpeace Africa maintains that the review of illegalities in the forest sector must be transparent, independent, and open to comments from civil society organizations.
Ms. Wabiwa adds that "Both the protection of the rights of Congolese peoples and the success of COP26 require that the moratorium on granting new forest titles be strengthened. We again call on President Tshisekedi to strengthen the 2005 presidential decree to extend the moratorium."
Ms. Wabiwa concludes that "instead of allowing new avenues of destruction, the DRC needs a permanent forest protection plan, taking into account the management by the local and indigenous populations who live there and depend on them for their survival."
Standards & Digital Transformation – Good Governance in a Digital Age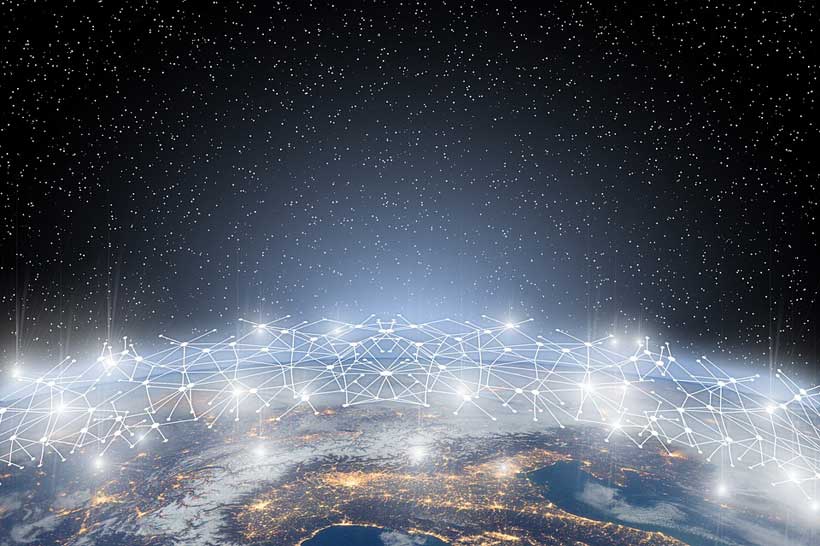 In celebration of World Standards Day 2021, celebrated on 14 October every year, the United Nations Industrial Development Organization (UNIDO) is pleased to announce the launch of a brochure, "Standards and Digital Transformation: Good Governance in the Digital Age".
In the spirit of this year's World Standards Day theme "Shared Vision for a Better World", the brochure provides insights into the key drivers of the digital transformation and its implications for sustainable development, particularly people, prosperity and planet. Noting the rapid pace of change of the digital transformation, with the COVID-19 pandemic serving as an unanticipated accelerator, the brochure highlights the role of standards in digital transformation governance. It further considers the principles necessary for guiding the collaborative development of standards in the digital technology landscape to ensure that the technologies remain human-centered and aligned to the goals of sustainability.
This year's World Standards Day theme highlights the Sustainable Development Goals (SDGs) representing a shared vision for peace and prosperity, for people and planet. Every SDG is a call for action, but we can only get there if we work together, and international standards offer practical solutions we can all stand behind.
This brochure is a summary of a publication set to be released in November 2021.
Download it here.