Powering climate action in Africa with renewable energy
Africa Climate Week (ACW) 2019 kicks off today in Accra, Ghana. The first of three annual regional climate events ahead of the United Nations Secretary-General's Climate Summit in September, ACW brings together international, regional and national stakeholders to discuss climate change and actions and to strengthen stakeholders' engagements in key sectors including energy, agriculture and human settlement.
Although Africa is rich in renewable energy resources, penetration of renewables has lagged behind other regions. However, as costs have fallen the deployment of solar PV, concentrated solar power and onshore wind has started to accelerate, albeit unevenly across the continent. Utility-scale solar PV projects that were commissioned in Africa in 2018 achieved a weighted average cost of 0.122/kWh, some 40% higher than the global average. In contrast, onshore wind projects achieved competitive prices of USD 0.056/kWh. Cost reductions are expected to continue to drop, however, and this makes renewables an increasingly attractive 'win-win' solution to drive sustainable development while meeting Nationally Determined Contributions (NDCs).
The theme of this year's ACW is, "Climate Action in Africa: A Race We Can Win" and the event will focus on building a strong regional foundation for climate action under the Paris Agreement. As the world's platform for renewable energy cooperation, the International Renewable Energy Agency (IRENA) will play a pivotal role in facilitating progress on sustainable development and NDC fulfilment through the deployment of low-carbon renewable energy solutions.
Key IRENA-facilitated or supported sessions include:
NDC Dialogue
For the first time, African countries will gather together to discuss ways to accelerate the implementation of climate action in line with the global temperature goals of the Paris Agreement and countries' individual NDCs. The session at ACW will contribute to the preparation for second-round NDCs with increased coverage, clarity, and ambition – as well as long-term, low-GHG emission development strategies – ahead of the 2020 deadline.
IRENA is facilitating the NDC Dialogue, during which participants will jointly consider the gap to meet the long-term goal and the need and avenues for raising national, regional, and global ambition, exchange experiences and lessons learned to address challenges relating to NDC preparation, implementation, and finance; and discuss synergistic implementation of NDCs, national development plans, and the Sustainable Development Goals.
Marrakech Partnership
The session will seek to build regional support and participation in the Marrakesh Partnership for Global Climate Action. IRENA will support efforts to build on three transformative areas of the United Nations Secretary General's Summit, namely, 1) enabling environments for non-state action; 2) long term policy making and 3) sustainable finance.
Thematic Sessions
IRENA is co-hosting a number of thematic sessions. The first one, "Technology Opportunities of the Energy Transition", emphasises how technology can present opportunities for everyone to take part in the energy transition. It will provide an overview of the latest innovations and dynamic developments in the energy sector, including both centralised and decentralised power systems.
Another, "Innovate4Cities", is a hosted roundtable discussion between mayors, city practitioners, academics, non-governmental organizations, and national governments at the UNFCCC Africa Climate Week, to discuss data and technology priorities – specific to data access, renewable energy, and transportation – that are key to support cities and local governments to act on climate at the speed and scale necessary to support parties to meet their Paris Agreement commitments.
A third, "Maximizing Benefits through a Clean Energy Transition: A Key Path to Achieving Global Climate Goals" looks at the multiple benefits of transitioning to more sustainable energy production and consumption, with a focus on demand for cooling, highlights proven policies and other tools to harvest these benefits, and encourages collaboration to achieve more with existing resources and tap new opportunities.
Ghana-NDC Investment Forum
The forum aims to catalyse private sector investment, and financial as well as substantive support from all relevant stakeholders to help Ghana implement its climate commitments. During the forum, proven climate solutions will be showcased to attract private investment, present investment-ready climate NDC projects and introduce entry points for private sector to engage in NDC actions.
The outcomes of the above sessions will inform the Africa Climate Week's communique, including providing specific recommendations to accelerate NDC progress and ambition, in the lead up to the UN Secretary General's Climate Summit in New York in September.
IEA holds Energy Efficiency Training Week in Paris
The International Energy Agency is hosting its 11th Energy Efficiency in Emerging Economies Training Week from 20 to 24 May. More than 120 energy efficiency professionals from 40 countries have come together in Paris for the event.
The objective of the training week is to enable participants to learn from leading experts in the field and from each other, strengthening the knowledge and networks needed to meet some of today's most pressing challenges. The weeklong activities focus on the critical role of energy efficiency in mitigating growing energy demand across all sectors in the world's fastest‑growing economies.
Dr Fatih Birol, the IEA's Executive Director, kicked off the event by stressing the importance of energy efficiency as the first fuel. "Many of the challenges the world is facing today – climate change, energy security, access to electricity – can be met at a large scale only by implementing the right energy efficiency policies," he said.
Ambassadors from Brazil, Switzerland and the United Kingdom joined Dr Birol in the open plenary session to share their experiences and support for the training week. His Excellency, Mr. Carlos Márcio Cozendey, Ambassador and Delegate of Brazil to International Economic Organisations in Paris, commended the opportunity that the training week presents. "Energy efficiency will remain very important in Brazil, and international cooperation through the IEA and bilateral cooperation with different countries will be an important part of that," he said.
Participants are engaged in one of five parallel courses, which focus on energy efficiency in buildings, industry, appliances and equipment, cities, and indicators and evaluation. Experts from the IEA are guiding participants through an interactive agenda, with lectures, discussions, practical exercises, site visits and group activities.
The IEA will host its first Energy Efficiency Training Week for Africa later this year and a specialised training programme on green buildings in Singapore from 16 to 18 July. Please keep an eye on our website for registration opening dates.
IEA holds high-level workshop on outlook for offshore wind energy
The IEA held a high-level workshop on the outlook for offshore wind energy on Monday, bringing together 80 senior representatives from government, the private sector, research groups, academia and international organisations.
Participants joined from countries around the world, including many from Europe, the United States, Japan and China. Altogether, the countries represented at the workshop account for 97% of current and planned offshore wind development.
Renewable energy is changing the nature of electricity supply, and offshore wind power has great potential to contribute to cleaner and more secure power systems. Technological improvements for offshore wind are improving performance and lowering the costs of the electricity it produces, drawing interest from markets across the globe.
Monday's workshop covered the current status of and regional policy plans for the development of offshore wind, along with the key opportunities for accelerating deployment and the main challenges constraining growth. It took place in support of the first in-depth look at offshore wind in the World Energy Outlook (WEO), the IEA's flagship publication.
"We must accelerate the deployment of all low-carbon technologies, from renewables to nuclear power to carbon capture, utilisation and storage," Dr Fatih Birol, the IEA's Executive Director, said in his opening remarks. "Our analysis has shown that decarbonising electricity as rapidly as possible is at the heart of any sustainable energy future, and offshore wind has a major role to play in this effort."
Renewables capacity growth worldwide stalled in 2018 after two decades of strong expansion. At the same time, additional electricity supply from renewable sources failed to keep pace with the rapid growth in electricity demand. As a result, the power sector accounted for almost two-thirds of the global increase in CO2 emissions, which reached an all-time high in 2018. In this context, tapping the potential of offshore wind alongside other low-carbon technologies will be critical to achieving global sustainable development goals.
Dr Birol will launch the WEO Special Report on Offshore Wind in October in Copenhagen, Denmark, alongside the Danish Prime Minister. The World Energy Outlook 2019 will be launched on 13 November.
IRENA to Drive Clean Energy Transition at Ministerial in Vancouver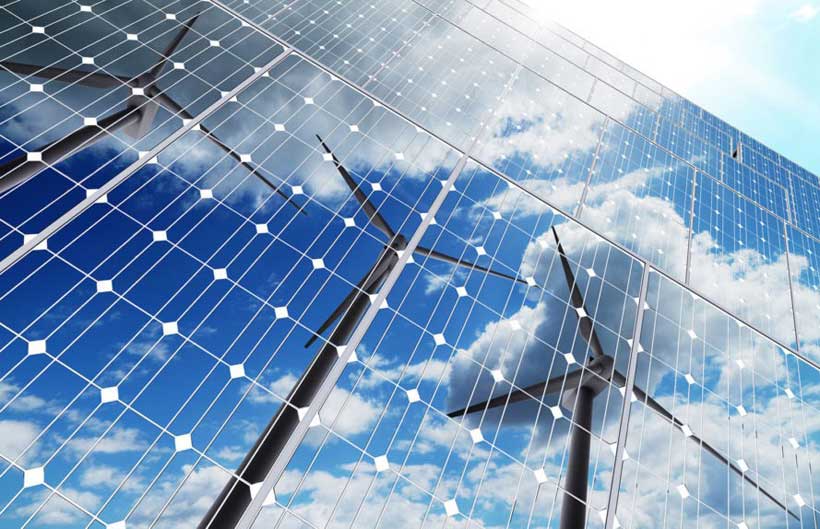 From 27-29 May, Ministers from over 25 countries will gather in Vancouver to accelerate progress towards a clean energy future. The objective of this year's 10th Clean Energy Ministerial (CEM10) and 4th Mission Innovation (MI-4) hosted by Canada is to advance the development of clean energy policy, technology and innovation globally. The Canadian host will particularly highlight the leadership of women, Indigenous peoples and youth in the energy sector.
IRENA will be present, widely engaging in high-level meetings and side-events, therewith contributing to driving the clean energy transition further. IRENA's delegation will be led by Director-General Francesco La Camera.
In addition to the Agency's participation in ministerial plenary session, IRENA's engagement will mainly focus on innovation, long-term energy planning and gender equality in the energy sector.
IRENA will provide insights about its recently published Innovation Landscape for a Renewable-Powered Future report focusing on innovations in market design that complement technology-driven innovation. The objective is to showcase innovation and feature cutting-edge technologies and solutions from around the world.
A dedicated session on long-term planning will provide an opportunity to share the key policy-relevant insights from the 1-year CEM long-term energy scenarios (LTES) Campaign and will allow attendees to discuss and debate the implications. The event aims at assisting policy and decision makers in understanding how long-term energy scenarios can inform their planning processes for the global transition. The event will also explore transition challenges and how these are reflected in scenarios and policy changes. For more information see Event Flyer.
IRENA will contribute to the ministerial debate on gender equality by presenting its latest report on Renewable Energy: A Gender Perspective. The objective is to rise awareness and improve the participation of women in the clean energy sector as well as close the gender gap.
More information on the website of CEM20/MI-4.