People Can Prosper and Thrive If Pakistan Reforms Faster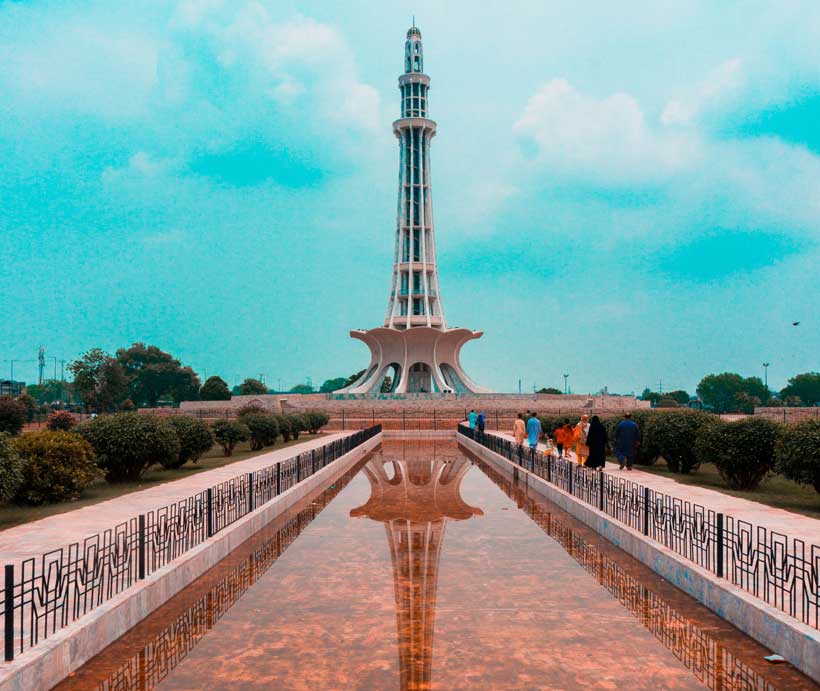 Pakistan urgently needs to invest more and better in its people if they are to be richer, better educated, and healthier when the country turns 100 years old in 2047, says a new report by the World Bank.
Launched today at the Human Capital Summit, the report, Pakistan@100: Shaping the Future, urges Pakistan to overcome its boom-bust cycles through a deep-rooted economic transformation. It recommends the essential reforms Pakistan needs now to accelerate and sustain growth. This means increasing and improving human capital investment, boosting productivity, promoting social and environmental sustainability, ensuring good governance, and leveraging its location to connect more with neighbors and the world beyond says the report.
"There are steps Pakistan can take today to boost its economic performance and thereby ensure a better future for its people," says Hartwig Schafer, World Bank Vice President for South Asia. "These steps are ones that other countries have taken to open up their business sectors to competition and innovation and laying the foundations for growth, investment, and good jobs."
The forward-looking report argues that Pakistan's greatest asset is its people – a young population of 208 million. This large population can transform into a demographic dividend that drives economic growth. To achieve that, Pakistan must act fast and strategically to: i) manage population growth and improve maternal health, ii) improve early childhood development, focusing on nutrition and health, and iii) boost spending on education and skills for all, according to the report.
"Because the next generation is meeting only 40 percent of its potential it means that Pakistan is foregoing much of its economic growth, but this can change if women's potential is unlocked," says Annette Dixon, World Bank Vice President for Human Development. "When women and girls are empowered to make their own decisions, they stay in school longer, they start families a little later, have fewer children, contribute more to the economy, and invest more in their children. It's a virtuous circle that's good for families and good for the whole country."
In addition to human capital, Pakistan@100: Shaping the Future calls for reforms in other key areas.
To increase investment levels, the report recommends ways to make it easier to do business in Pakistan, as well as reforms to tax policy and administration to increase fiscal space and public investment in the country's top priorities. Strong governance will be crucial to implement a difficult set of reforms. The report discusses the key elements of a strong governance environment, including the need for a stronger civil service.
"Accelerating and sustaining Pakistan's growth over a 30-year period is ambitious, but possible," says Illango Patchamuthu, World Bank Country Director for Pakistan. "Many other countries have achieved economic transformations within a generation with the right set of policies. The World Bank is committed to working with the government of Pakistan and other stakeholders in the country to advance the necessary reforms, so that Pakistan can significantly increase growth and sustain it, so it is an upper middle-income country by the time it celebrates its centenary."
Pakistan@100: Shaping the Future has also benefited from funding by the UK Department for International Development and Australian Department for Foreign Affairs and Trade.
Half of Working Adults Fear for Their Jobs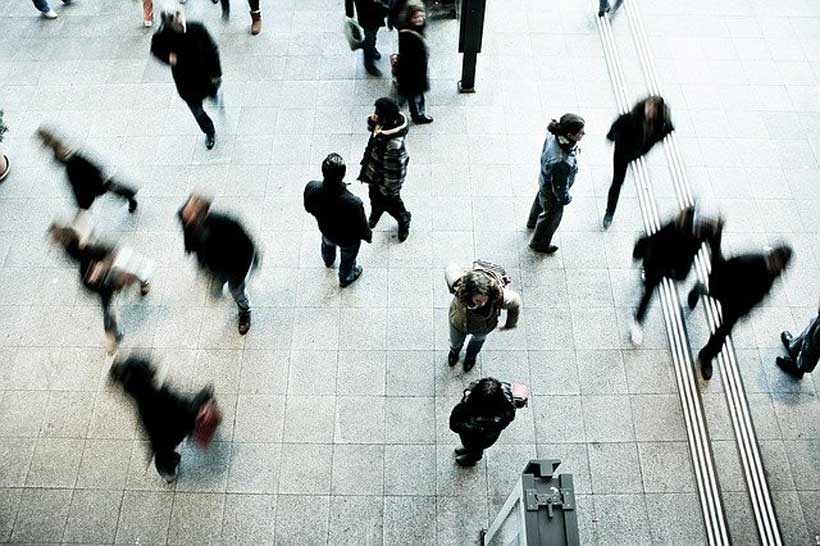 In a new World Economic Forum-Ipsos survey of more than 12,000 working adults in 27 countries, more than half (54%) say they are concerned about losing their jobs in the next 12 months. Perceived job insecurity varies widely across countries: it is stated by three in four workers in Russia, compared to just one in four in Germany.
Two thirds of workers worldwide say they can learn skills needed for the jobs of the future through their current employer. Nearly nine in ten workers in Spain think they can gain essential new skills on the job, whereas fewer than half in Japan, Sweden and Russia.
Concern about job losses
On average, 54% of employed adults from 27 countries say they are concerned about losing their job in the next 12 months (17% are very concerned and 37% somewhat concerned). The prevalence of job-loss concern in the next year ranges from 75% in Russia, 73% in Spain, and 71% in Malaysia, to just 26% in Germany, 30% in Sweden, and 36% in the Netherlands and the United States.
Ability to acquire new skills
Globally, 67% of employed adults surveyed say they can learn and develop skills needed for the jobs of the future through their current employer (23% are very much able to do so, 44% somewhat able). Across the 27 countries, perceived ability to learn and develop those skills on the job is most widespread in Spain (86%), Peru (84%), and Mexico (83%) and least common in Japan (45%), Sweden (46%), and Russia (48%).
Saadia Zahidi, Managing Director at the World Economic Forum said, "The current crisis means that the job creation rate has gone significantly down compared to two years ago, but there is an optimistic scenario overall compared to the rate of job destruction. Of course, it depends on the choices we make today. It depends on the kinds of investments governments make today – and the investments workers make in terms of their own time. And it depends on the choices that business leaders make when it comes to retaining and protecting jobs versus shorter-term decisions that are more focused on quarterly results."
New skill acquisition versus job insecurity
Globally, workers are more likely to say they can learn and develop skills needed for the jobs of the future through their current employer (67%) than to express concern about losing their job in the next 12 months (54%), a difference of 13 percentage points.
The countries where those who can gain new skills on the job outnumber those who are concerned about losing their job by the largest margins are the United States and Germany (by 40 points).
In reverse, job loss concern is more prevalent than perceived ability to acquire skills in Russia (by 28 points) and, to a lesser extent in Malaysia, Poland, Japan, Turkey, and South Korea.
World Economic Forum Jobs Reset Summit
Job losses and the skills challenge are two of the issues that will be addressed at the forthcoming Jobs Reset Summit. The summit brings together more than 1200 visionary leaders from business, international organizations, government, civil society, media and the broader public to shape a new agenda for growth, jobs, skills and equity.
2020 Deloitte-NASCIO Cybersecurity Study Highlights Imperatives for State Governments
Deloitte and The National Association of State Chief Information Officers (NASCIO) released their 2020 Cybersecurity Study, "States at Risk: The Cybersecurity Imperative in Uncertain Times." The national study is based on responses from 51 U.S. state and territory enterprise-level chief information security officers (CISOs). This is the 10th year of this study and the sixth iteration, with a record number of state and territory CISO's participating this year.
The key themes in this year's study are:
COVID-19 has challenged continuity and amplified gaps in budget, talent and threats, and the need for partnerships.
Collaboration with local governments and public higher education is critical to managing increasingly complex cyber risk within state borders.
CISOs need a centralized structure to position cyber in a way that improves agility, effectiveness and efficiencies.
The report also details focus areas for states during the COVID-19 pandemic. While the pandemic has highlighted the resilience of public sector cyber leaders, it has also called attention to long-standing challenges facing state IT and cybersecurity organizations such as securing adequate budgets and talent; and coordinating consistent security implementation across agencies.
These challenges were exacerbated by the abrupt shift to remote work spurred by the pandemic. According to the study:
Before the pandemic, 52% of respondents said less than 5% of staff worked remotely.
During the pandemic, 35 states have had more than half of employees working remotely; nine states have had more than 90% remote workers.
"The last six months have created new opportunities for cyber threats and amplified existing cybersecurity challenges for state governments," said Meredith Ward, director of policy and research at NASCIO. "The budget and talent challenges experienced in recent years have only grown, and CISOs are now also faced with an acceleration of strategic initiatives to address threats associated with the pandemic."
"The pandemic forced state governments to act quickly, not just in terms of public health and safety, but also with regard to cybersecurity," said Srini Subramanian, principal, Deloitte & Touche LLP, and state and local government advisory leader. "However, continuing challenges with resources beset state CISOs/CIOs. This is evident when comparing the much higher levels of budget that federal agencies and other industries like financial services receive to fight cyber threats."
State governments' longstanding need for digital modernization has only been amplified by the pandemic, along with the essential role that cybersecurity needs to play in the discussion. Key takeaways from the 2020 study include:
Fewer than 40% of states reported having a dedicated budget line item for cybersecurity.
Half of states still allocate less than 3% of their total information technology budget on cybersecurity.
CISOs identified financial fraud as three times greater of a threat as they did in 2018.
Overall, respondents said they believe the probability of a security breach is higher in the next 12 months, compared to responses to the same question in the 2018 study.
Only 27% of states provide cybersecurity training to local governments and public education entities.
Only 28% of states reported that they had collaborated extensively with local governments as part of their state's security program during the past year, with 65% reporting limited collaboration.
The 2020 study also revisits the three "bold plays" of the "2018 Deloitte–NASCIO Cybersecurity Study," covering funding, innovation and collaboration, to assess progress on these strategic issues. While CISOs have made progress in the intervening years, more is needed.
The study is based on responses from U.S. state and territory enterprise-level CISOs. CISO participants answered 61 questions designed to characterize the enterprise-level strategy, governance and operation of security programs.
Critical gaps in social protection hampering Asia-Pacific region's resilience to COVID-19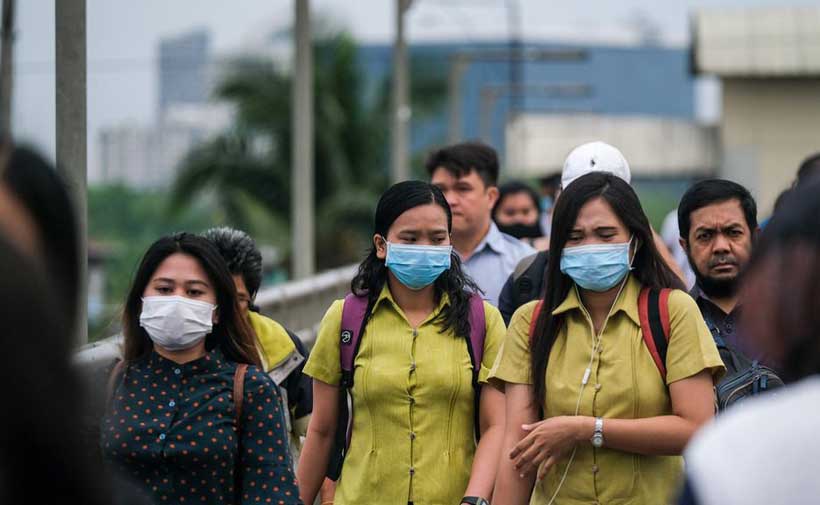 The COVID-19 pandemic has highlighted the need for well-functioning social protection systems in the region as never before. A new UN report released today reveals that despite their rapid socioeconomic ascent, most countries in the Asia-Pacific region have weak social protection systems riddled with gaps.

About half of the region's population has no social protection coverage, according to the publication The Protection We Want: Social Outlook for Asia and the Pacific, jointly produced by the United Nations Economic and Social Commission for Asia and the Pacific (ESCAP) and International Labour Organization (ILO) Regional Office for Asia and the Pacific. Only a handful of countries have comprehensive social protection systems with relatively broad coverage.

"Comprehensive social protection creates the foundation for healthy societies and vibrant economies. The COVID-19 pandemic has brought this imperative into sharp focus, by demonstrating the stabilizing effect well-functioning social protection systems have and how their absence exacerbates inequality and poverty," said United Nations Under-Secretary-General and Executive Secretary of ESCAP Armida Salsiah Alisjahbana.

She added, "Delivering effective social protection to all people across our region is already shaping our approach, as we advocate combining short-term relief with longer-term strategies to build back better in the aftermath of the pandemic."

The scope and scale of existing programs is still limited. Most poverty-targeted schemes are failing to reach the poorest families and the pandemic risks further reversing progress to eradicate poverty by almost a decade. Many countries are also facing high levels of inequality, both in outcomes and opportunities, which the pandemic has exacerbated. Population ageing, migration, urbanization, natural disasters and climate change, as well as technological advancements are further compounding these challenges.

The report identifies significant underinvestment as one of the main factors for the huge coverage gap. Excluding health, many countries in the region spend less than 2 per cent of GDP on social protection. This low level of investment in people stands in stark contrast to the global average of 11 per cent. Another key reason is the high prevalence of informal employment in the region, representing close to 70 per cent of all workers.

"The COVID-19 crisis has exposed the precarious situation of many working women and men and especially those in the informal economy. There is a clear need for further investment in public social protection systems if we are to avoid the stagnation of social and economic progress made across the region in recent decades," said Ms Chihoko Asada-Miyakawa, Regional Director ILO Regional Office for Asia and the Pacific.

Expanding social protection would have an immediate impact on reducing poverty, inequality and purchasing power disparities. For example, the proportion of households living in poverty would fall by up to 18 percentage points if governments were to offer basic child benefits, disability benefits and old-age pensions.

While the required investment of two to six per cent of GDP is significant, the report demonstrates that it is within the grasp of most countries. The report recommends governments to reprioritize existing resources, boost public revenues, tap into new technologies and embed social protection into national development strategies, underpinned by social dialogue.

The report was launched on the sidelines of the fifth Regional Conversation Series on Building Back Better. The high-level dialogue on "Social Protection: A Right for All, or A Privilege for a Few?" featured eminent personalities from across the region including Guy Ryder, ILO Director General; Mereseini Vuniwaqa, Minister of Women, Children and Poverty Alleviation, Fiji; Haiyani Rumondang, Director General for Industrial Relations and Worker's Social Security, Ministry of Manpower; Sania Nishtar, Special Assistant on Poverty Alleviation and Social Safety to the Prime Minister, Pakistan; Kung Phoak, Deputy Secretary-General for ASEAN Socio-Cultural Community; Sarah Cook, Director, Institute for Global Development, University of New South Wales; and Michael Cichon, Professor Emeritus, Graduate School of Governance at UNU, Maastricht.

Read the full report: http://bit.ly/APSocialOutlook2020