Islamic Caliphate is dead, but its dangerous and infectious ideology is alive
The year 2019 witnessed the rout of the Islamic Caliphate – the pseudo-state entity created on the territories of Iraq and Syria by the terrorist organization Islamic State of Iraq and the Levant, a.k.a. the Islamic State or IG, ISIL, Daesh (Arabic), a terrorist group outlawed in the Russian Federation.
On March 1, 2019, just three or four years after the Islamic Caliphate terrorized the entire world, Kurdish units of the Syrian Democratic Forces in Syria launched an offensive to flush out 500 jihadist fighters holed up in the city of Baguz, ISIL's last stronghold in the country.
Does this mean that Islamist terrorism is now done for?
During the first decade of the 21st century, ISIL emerged as the biggest threat to international security and world order. On June 29, 2014 ISIL terrorists announced the creation of an Islamic Caliphate with claims to global domination.
As seen on the map , the Islamic Caliphate, comprising numerous provinces, was to extend from China to the Atlantic Ocean, and from Central Europe and Siberia all the way down to equatorial Africa. The Caliphate encompasses all Muslim states without exception, including Iran and non-Muslim Israel, the territories "occupied by infidels," as well as the whole of the Middle East and North Africa. Moreover, the Caliphate lays claims to Western Asia and Europe, including Spain, the Balkans, Romania and Austria.
The Islamic Caliphate went on to make the Syrian city of Raqqa its de-facto capital in 2014.
Although still far from achieving global dominion, the jihadists started building the basis of their future Islamic Caliphate by enslaving between 8 million and 10 million people in the occupied territories of Iraq and Syria, and virtually annihilating Syrian and Iraqi Christians, Yezidis, Shiites and Kurds.
In addition to Syria and Iraq, the Islamic State and its affiliates controlled parts of Afghanistan, Egypt, Yemen, Libya, Nigeria, Somalia and the Democratic Republic of Congo.
ISIL also used its substantial financial resources to increase the number of "sleeper" terrorist cells in Morocco, Algeria, Tunisia, Pakistan, Saudi Arabia, Lebanon, Indonesia, the Philippines, the North Caucasus and various European countries.
During its criminal heyday in 2014-2017, ISIL was one of the most numerous and well-armed terrorist groups in the Middle East, boasting over 100,000 fighters active mainly in Syria and Iraq.
Add to these 27,000 to 31,000 mercenaries from 86 countries who, according to the Soufan Group analytical center, fought in the ranks of this terrorist organization.
Equally noteworthy is the distribution of foreign ISIL militants by region and country (2016 – 2017):
| | |
| --- | --- |
| Former Soviet republics | 8,717 |
| Near and Middle East | 7,054 |
| Western Europe | 5,778 |
| Maghreb countries (North Africa) | 5,356 |
| South and Southeast Asia | 1,568 |
| Balkans | 845 |
| North America | 444 |
Countries –main suppliers of fighters for ISIL:
| | |
| --- | --- |
| Russia | 3,417 |
| Saudi Arabia | 3,244 |
| Jordan | 3,000 |
| Tunisia | 2,926 |
| Turkey | 1,910 |
Equally noteworthy is data pertaining to the number of ISIL mercenaries from former Soviet republics (2015)
| | |
| --- | --- |
| Azerbaijan | 216 |
| Georgia | 50 |
| Kazakhstan | 300 |
| Kyrgyzstan | 500 |
| Moldova | 1 |
| Tajikistan | 386 |
| Turkmenistan | 360 |
| Uzbekistan | 500 |
ISIL owes its temporary success in Iraq and Syria to these countries' weak militaries, the seizure of their arsenals of advanced US-supplied weapons, and to the considerable financial resources looted from Iraqi banks.
And also to its militants' religious fanaticism, the professional skills of former Iraqi and Syrian military officers who joined ISIL, to foreign mercenaries, the cruel and fear-instilling daily activities of this quasi-state, the ideological brainwashing of jihadist fighters and to professionally organized advocacy work.
ISIL's bloody and ruthless way of dealing with opponents and the medieval laws it imposed on its subjects shocked the world. Even the ill-famed al-Qaeda that ISIL spun off from has come out against its "daughter," with al-Qaeda leader Ayman al-Zawahiri officially announcing in February 2014 that he did not recognize ISIL as a member of his group.
In their effort to secure the locals' support, ISIL members tried, within the framework of their quasi-state, to restore the cities' economic life by rebuilding their war-ravaged infrastructure. Imitating state authority, they paid salaries and benefits to the unemployed, collected taxes and paid monthly salaries of $700 to their militants. At the same time, in their brutal imposition of Islamist medieval order, they surpassed even the Afghan Taliban.
Propaganda and PR feature prominently in the ISIL leaders' activity.
ISIL has "revolutionized" the field of online promotion of jihadist ideology by creating a powerful social movement and recruiting thousands of fighters from around the world, Russia included, through a web of social networks alone.
According to Yekaterina Sokiryanskaya, director of the Center for Analysis and Conflict Prevention, a leading expert on the North Caucasus, ISIL created a highly professional and ramified propaganda machine for recruiting online, consisting of "central" media organizations, such as Al-Furqan and al-Hayat, and "regional" ones. In addition, the AMAQ News agency provides coverage for the Caliphate's military operations and its everyday life even without having the status of its "official" media outlet.
Propagandists enjoy a privileged status in ISIL. According to the propaganda researcher IG Charles Winter, during the organization's halcyon days (2014–2015), spin doctors were paid seven times as much as regular fighters.
Since its outset, ISIL has put out over 41,000 media releases, with an additional 2.3 billion releases made by its supporters (The New York Times).
"The loss of territory, resources, the retreat and evacuation of fighters, compounded by problems with the Internet has significantly reduced the flow of jihadist propaganda," Yekaterina Sokiryanskaya writes.
"Daesh will not be able to maintain the previous level and quality of its propaganda materials any time soon. Realizing that with the loss of its ideological machine the whole project of the Islamic Caliphate will eventually be doomed, the ISIL leadership is adapting to new realities with affected references to a high mission now making way for more down-to-earth calls for one-off attacks with knives and axes on unarmed people. This change of tactic began in late-2015, after security agencies of various countries had seriously complicated the process of bringing in new fighters to Syria. ISIL initially advised its supporters to look for workarounds, and later – to move to other "provinces" of the Caliphate. Finally, last year, ISIL said that those who could not reach the Caliphate proper should stage attacks back at home," she continues.
This is an extremely important trend. Just as the Caliphate ceases to exist as a quasi-state, its subjects, who have survived the antiterrorist battles, remain. Islamist terrorism is taking a new shape.
The Islamic Caliphate created by ISIL is perhaps the highest organizational quasi-state form of modern-day Islamist terrorism. Terror ("Fear," "horror" in Latin) was used by ISIL as a primary method of warfare. Therefore, it could be compared (in function, if not in scale) with Nazi Germany or militaristic Japan, where international terrorism was part of official state policy.
Even though chances of a complete reincarnation of either ISIL or the Islamic Caliphate are pretty slim, dangerous options thereof can't be ruled out.
That terrorism is often used by non-state actors – whether left-wing, right-wing or nationalist – and religious groups, is well known. In the 19th and 20th centuries, hundreds of political parties and groups were known to have used terror in their work.Their activities covered virtually the whole world: from small settlements and countries to continents, and were often supervised and financed by individual states to achieve geostrategic ends.
It is highly probable that the routed ISIL will still be trying to preserve its remaining terrorist groups, rebrand old ones, and recruit new fighters. Moreover, what has remained of the Daesh forces will spread throughout the world.
As BBC columnist Frank Gardner writes, "At the recent Munich Security Conference, Alex Younger, the chief of Britain's secret intelligence service (MI6) said this: "The military defeat of the 'caliphate' does not represent the end of the terrorist threat. We see it therefore morphing, spreading out… within Syria but also externally… This is the traditional shape of a terrorist organization."
Speaking at the same event, German Defense Minister Ursula von der Leyen said that ISIL was going deeper underground and building networks with other terrorist groups.
General Joseph Votel, who runs US Central Command, also said that even though the ISIL network is dispersed, pressure must be maintained or its components will have "the capability of coming back together if we don't."
Indeed, much of the ISIL militant force has not been destroyed and is now breaking up into small terrorist groups, which is only natural since ISIL is a plethora of jihadist groups fully capable of acting autonomously. .
With the rout of the Caliphate now a hard fact, ISIL is desperately looking for a way out of the situation. There are several such "exists" to speak of.
The first is the dispersal of jihadist fighters among the local population in Syria and Iraq, and the creation of "sleeper cells" waiting for an order to resume the fight.
A second option would be to redeploy militants to remote areas of Syria and Iraq, and the formation of guerilla units there.
Thirdly, this could be gradual infiltration into other countries where ISIL already has a base, or at least has supporters necessary for the organization to function further, perhaps under a different name, but with similar ideology and military-political doctrine. Primarily into Libya, where ISIL controls the cities of Derna, Nofalia, Sirt, and the Al-Mabrouk oil field. Moreover, in Libya, ISIL could become a third party in the ongoing confrontation between Tripoli and Tobruk.
In Afghanistan, ISIL has already become a third party in the long-running standoff between Kabul and the Taliban. However, the ongoing negotiations between the international community, primarily Russia and the US, with the Afghan Taliban (though in a separate format) could eventually ease tensions in that country which, in turn, would seriously undercut ISIL's ability to influence the situation there.
In Egypt, local jihadists, taking orders from ISIL, control parts of the Sinai Peninsula.
Also, the Boko Haram group, which controls the north-east of Nigeria and is making inroads into neighboring Chad, Cameroon and Niger, has recently subordinated itself to ISIL.
There are certain opportunities now opening for ISIL also in Yemen, Somalia and the Democratic Republic of Congo.
Another "exit" option could be the return of the remaining jihadist fighters to their home countries, either individually or as part of small but closely-knit groups.
In the wake of the Islamic Caliphate's downfall, many militants have recently returned home. About 30 percent of the 5,000 ISIL fighters (1,500) happen to be EU citizens. Of these, 300 have returned to France, about 900 people – to the former Soviet republics (including 400 to Russia), 800 – to Tunisia, 760 – to Saudi Arabia, and 250 – to Jordan.
This process is characteristic of all 86 countries Islamist volunteers once set out from to defend the ideas of radical Islam.
Clearly, the presence of experienced and battle-hardened ISIL terrorists, sometimes even armed, in the countries of their current residence is dangerous, even disastrous for these and other countries' security. Small wonder, therefore, that the world is getting increasingly aware of the real threat posed by this jihadist-terrorist contagion.
Religious leaders are united in their denunciation of Islamist terror.
Saudi Arabia's Supreme Mufti Abdulaziz bin Abdullah Al-Sheikh has branded the al-Qaeda and Islamic State jihadists the main enemies of Islam. He also quoted a verse from the Koran, which calls to kill the perpetrators of acts that "have a disastrous effect on Islam." Any compromises with bloodthirsty fanatics are simply out of the question. They must be eliminated once and for all.
Pope Francis has approved the use of force against Islamist radicals. The Pontiff believes that coercive methods should be used to protect religious minorities from militants.
The World Jewish Congress (WJC) and the Russian Jewish Congress (RJC) has urged the entire world community to stand together against the "disgusting wave of violence" against Christians in the Middle East.
In Iraq, the Shiite leader Ayatollah Ali al-Sistani has reiterated his call for the Iraqi people to resist ISIL militants.
Important as religious leaders' rejection of terrorism and its perpetrators is, however, the same can hardly be said about the world community. Indeed, even in the midst of the fight against ISIL in Syria, the antiterrorist forces failed to present a shared understanding of the danger posed by their common enemy.
It is really unforgivable that a universally accepted definition of international terrorism has not yet been worked out. The term is often used as an instrument of political struggle, because each country actually decides for itself whether a certain group is "terrorists" or "freedom fighters." In Russia, 21 Islamist organizations are recognized as terrorist, and 33 in the United States . Moreover, actual definitions of "terrorism" often vary.
Coordinated fight is the only possible and effective way of ridding the planet of the scourge of terrorism. Unfortunately, there is no international legal basis for a collective solution of the problem. The experience of the past few years shows that a slow-moving and bureaucratic UN is not capable of providing quick and effective response to the threat posed by international terrorism. The world needs a fundamentally new and mobile international mechanism, structured to counter the terrorists' extensive and diverse criminal activities.
The proposed idea of creating a supranational system uniting antiterrorist forces that would include administrative, information, analytical, intelligence, financial, counter-propaganda and power structures – well-equipped counter-terrorist units ready for quick deployment to troubled regions looks pretty viable. However, this international antiterrorist system must be established under the auspices of the United Nations, with its blessing, and rest on a solid legal foundation.
First published in our partner International Affairs
Cyber-attacks-Frequency a sign of Red Alert for India
The biggest target is in terms of transportations, nuclear power plants, Power system Operation Corporation Limited, V.O. Chidambaram Port Trust, Telangana State Load Dispatch Centre, logistic industries and research organisations which eventually can lead to destruction of the whole ecosystem. The confidentiality breach in the case of medical data leak as reported by a German cyber security firm –Greenbone Sustainable Resilience wherein Picture Archiving and Communication Servers were linked to public internet without any requisite protection is a point of concern. Then, there are certain individualistic attacks such as hacking email and financial crimes (banking), etc. In the last two years the attacks radar of focus has been defence, government accounts and the vaccine manufacturing companies.
Cyber Security – Individualistic awareness need of the hour
The target of the individual in a peculiar case which led to heinous crimes casted was due to opening of a document which was a bait to install Netwire- a malware. The bait was eventually delivered through a file and what prompted a person to open that link was a Drop box sent to him on his email was actually opening a Pandora Box of malicious command and control server. An emphasis to understand the technicality that Netwire stands for a malware which gives control of the infected system to an attacker. This in turn paves way for data stealing, logging keystrokes and compromise passwords. In the similar vein the Pegasus used the tactic to infiltrate the user's phones in 2019.
Cyber Security – Attacking Power Distribution Systems
The intrusions by Chinese hacker groups in October, 2020 as brought out by Recorded Future was done through Shadow Pad which opens a secret path from target system to command and control servers. And, the main target is sectors such as transportation, telecommunication and energy .And , there are different tags that are being used by the Chinese Espionage Industry such as APT41, Wicked Spider and Wicked Panda , etc.
The institutions backing legitimisation
The Institutions which are at working under the cyber security surveillance are the National Security Council and National Information Board headed by National Security Adviser helping in framing India's cyber security policy .Then, in 2014 there is the National Critical Information Infrastructure Protection Centre under the National Technical Research Organisation mandating the protection of critical information infrastructure. And, in 2015 the National Cyber Security Coordinator advises the Prime Minister on strategic cyber security issues. In the case of nodal entity , India's Computer Emergency Response Team (CERT-in) is playing a crucial role under the Ministry of Electronics and Information Technology(MEITY).But, there is a requirement of clarity in National Cyber Security Policy of 2013 and the needed updates desired in it respectively.
A cohesive approach – Data Protection and Privacy Importance
The Data privacy i.e. the personal data protection bill is an important imperative in which services of private actors can be bridged through a concerned law which is missing link in that sense. The point of Data localisation falls squarely within this dimension of Section 40 and 41 of the draft bill where in the Indian stakeholders have the capacity to build their own data centres .In this contextualisation there also a need to understand certain technicalities involved in terms of edge computing which in a way is enabling the data to be analysed, processed, and transferred at the edge of a network. An elaboration to this is the data is analysed locally, closer to where it is stored, in real-time without delay. The Edge computing distributes processing, storage, and applications across a wide range of devices and data centres which make it difficult for any single disruption to take down the network. Since more data is being processed on local devices rather than transmitting it back to a central data centre, edge computing also reduces the amount of data actually at risk at any one time. Whereas on the other hand, there is insistence on data localisation has paved the way for companies such as Google Pay to adhere to the policy and synchronise their working with the United Payments Interface (UPI).
What do you understand by Data Share?
In the recent case of WhatsApp privacy issue and drawing in parallel other organisation a similar platform such as Facebook and Google shared the data to the third party with a lopsided agreement and with continuance of the data trade business industry. In 1996 the internet was free so was perceived as carte blanche , a safe harbour falling under the Section 230 of the Communication Decency Act in the United States but with the evolution of the circumstances the laws in that specifications are also required to change in that respect. In relations to the Indian law under the Information Technology Act, 2000 under the Section 69 the Indian government has the powers to monitor and decrypt any information that's store in any computer resource but on certain conditions such as in regards to the sovereignty, defence and security of the country.
Cyber-attacks understanding on the International Forums
In terms of Lieber Code of Conduct of 1863 or be it Hague Convention of 1899 there is a need of updating the definitions and where in the cyber army falling under the categorisation of civilians , not possessing any of the warfare weapons cause the main weapon that they possess is a malware which is invisible but can have deep repercussions leading to destruction of that particular economy altogether .So, in recent evolving circumstances there is an undue importance to for the target country to respond with equal force and having a right to self-defence in this manner regardless of the attack being from a non-state actor from a third country and masquerading under the civilian garb .Henceforth , there a thorough understanding of the complex environment that one is dealing with , there is undue emphasis to change and respectively update with the current world.
Incidents of Uranium Theft in India: Depleting Nuclear Safety and International Silence
In yet another incident of the capture of nuclear-related materials from unauthorized persons in India has made headlines in the Indian media but largely ignored in the international media. On 4th June 2021, as reported in the Indian media, the authorities arrested seven people possessing approximately 6.4 kilograms of Uranium in the Eastern State of Jharkhand. This is the second time in less than a month where Indian authorities have captured such a gang in an attempt to sell uranium illegally. An incident of the same nature was reported just a few days ago in May 2021 where authorities apprehended unauthorized persons, who were trying to sell nearly 7 kilograms of natural uranium on the black market. Notably, Indian authorities themselves believe that these events might be linked to a "national gang involved in illegal uranium trade". This is a very serious issue because it means two things; first, that Indian local uranium reserves, radioactive nuclear materials, and facilities are not protected and are prone to black marketing. Secondly, this scenario has emerged because India is not adhering to international bindings of nuclear safety and security such as UN resolution 1540 and (Convention on Physical Protection on Nuclear Material) CPPNM under IAEA to secure its materials, reserves, and facilities. But, the most damaging aspect in this scenario is the discriminatory behavior of the international community, which is criminally silent on the violations of norms, practices, and regulations necessary for nuclear safety and security.
Though in both incidents, Uranium was in natural condition, which cannot be used for making bombs; however; it should be of great concern, as even in its natural state the Uranium can spread considerable radioactivity if used with conventional explosives. Moreover, Indian authorities themselves are considering that these activities could be linked with national gangs involved in the illegal supply of uranium. This raises the point that actually how much natural uranium is illegally sold in the black market by India. Since these are only incidents that are being reported in the Indian media, there might be many incidents that have never been reported. Also, this gang was captured from near the area where Indian Uranium mines of Jharkhand are allocated, the likelihood of access of non-state actors to these mines cannot be denied. These incidents are critical for international security and stability because such radioactive material when sold in black markets could be brought by the non-state and states aspiring for nuclearization. Unfortunately, in such a scenario all the efforts currently going on to stop the proliferation of nuclear weapons would be hampered. The recurring of these incidents reflect that India, despite being a member of CPPNM is not ensuring the protection of its nuclear materials from theft and sabotage by proper regulations, stringent mechanisms, and control. Other than CPPNM, India has also signed UN resolution 1540, which makes it mandatory for the states to ensure security regulations, mechanisms, equipment required for the security of Weapons of Mass Destruction (WMD) from the non-state actors. But, surprisingly, so far the UN or any other international organization has not taken notice of these recurring events. Rather, these mishaps by Indian authorities are shoved under the carpet. These incidents have been reportedly re-occurring in India, media reported these events in 2003, 2008, 2009, 2013, 2016, 2019, and now again in 2021.
Nuclear safety and security is a national matter of any state; however, against the backdrop of the potential damage, which these weapons can bring, they have become an international concern. Specifically, to an extent, where states are sometimes criticized, lauded, and sometimes rewarded for their behavior in this realm. In this regard, India appears as an exceptional case, where the formation of Nuclear Suppliers Group NSG to stop such events in the future has its roots in the Indian so-called peace nuclear explosion (PNE) in 1974. Ironically, a few years down the road, the same NSG gave a waiver to India for conducting nuclear export. Moreover, India was made part of many other regimes such as the Missile Technology Control Regime (MTCR), Australia Group, and Wassenaar Arrangement. Although, these decisions were carried out in lieu of geo-political realities, where the West regards India as a balancer against China but it gave a free hand to India. Even the US-based NTI Report on Nuclear Security Index gives India less score in nuclear safety and security regulations. At a time when many nuclear theft-related incidents have occurred in India in recent years, disgracefully, India still desires to become a member of NSG based on its so-called nuclear record.
To sum up the situation, the occurrence of back-to-back nuclear theft-related incidents has further exposed India's nuclear credentials and its non-adherence to international practices of nuclear safety and security. If legal bindings such as CPPNM and 1540 would not be implemented in the future by India, the South Asian stability, as well as the international security, would be undermined. Moreover, if the international non-proliferation continues to remain lenient towards states like India, the rest would likely regard the international non-proliferation mechanism not just as discriminatory but even as hoaxing. Many states might prefer to proliferate for their own interests, which would not serve the non-proliferation mechanism and regime. A very candid example is that today even after two years of the last NPT review conference, the next has not been conducted and chances are that it might not be conducted this year.
Uranium is being traded freely in the open market in India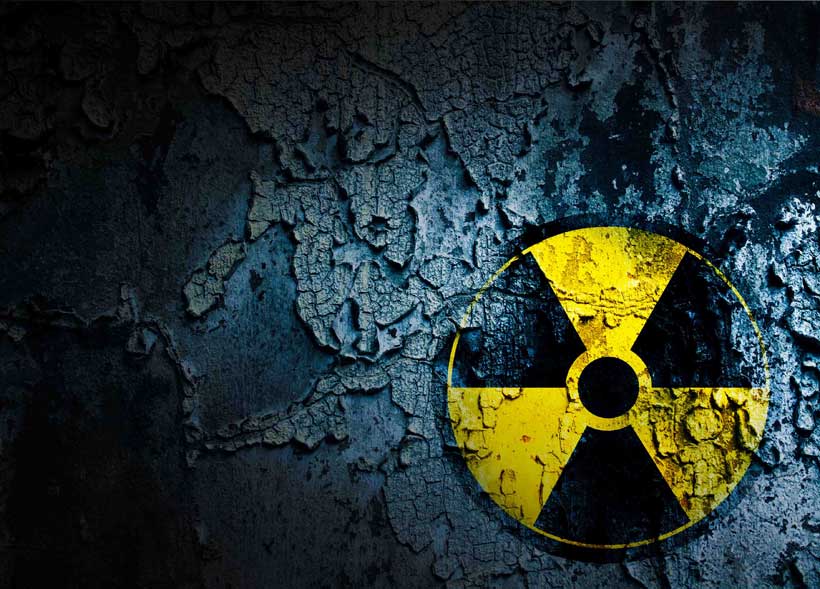 The Times of India has reported that a special police team arrested seven persons and recovered 6 Kgs of Uranium from them following raids at different parts of the city on Thursday. Bokaro SP Chandan Kumar Jha said, "We have seized the yellow substance and will send it to experts for tests. Uranium is a highly radioactive substance used at nuclear facilities."
Police said the accused, suspected of being part of a national gang involved in the illegal uranium trade, searched for customers and fixed its price at Rs 50 lakhs per kg. Notably, a kilogram of Uranium sells for around Rs 18 crores in the global market, sources said. For the first time, Uranium has been seized in this industrial town, but in other parts of India, similar cases were reported several times recently.
Those arrested have been identified as Bapi Da alias Bapi Da alias Bapi Chandra, Anil Singh, Deepak Kumar, Krishna Kant, Hare Ram Sharma, Mahavir Mahto, and Pankaj Mahto. They are residents of different parts of the district. Deepak and Bapi have a criminal history. It is illegal to possess Uranium without a license in India, and violation of the Atomic Energy Act, 1962, can attract stringent punishment.
Jha said police received information that some criminals are preparing to sell Uranium. A nine-member team headed by Chas DSP Mukesh Kumar and City DSP Kuldeep Kumar were involved in the raids. "It is still unclear how they got their hands on the radioactive metal. During interrogation, they mentioned West Bengal, Giridih, and a few other places. Seven mobile phones and a motorcycle were also seized from them," he said.
Notably, Jharkhand is among a few states in the country that has uranium mines. Uranium Corporation of India Limited (UCIL) also has a uranium processing plant at Jaduguda, about 150km from Bokaro city.
Sources said police are also investigating to ascertain whether the arrested accused have any links with a similar racket busted by Maharashtra Anti- Terror Squad (ATS) on May 5 after it nabbed two persons. A total of 7.1 kg of natural Uranium worth Rs 21.3 crore was seized from the duo identified as Jigar Jayesh Pandya (27) and Choudhary (31).
It is a severe failure of the Government that hazardous materials are accessible by common people. It is the state's responsibility, and the state must ensure the safety of the ordinary people. However, PM Modi has different priorities and over-engaged in non-issues. His focus to undermine minorities and the illegal occupation of Kashmir has made him over busy and left no time to safeguard the public interest. His extremist policies and brutalities against minorities are strongly condemned.
It is not the first time that Uranium has been traded like a regular commodity in the open market. It can be dangerous for India as well as the whole world. The law and order situation in India has deteriorated adversely, and criminals may avail this opportunity. The worst scenario will be if the RSS Hindu extremists got access to Uranium, then, definitely, the subcontinent is a one case. The fanatic RSS members are so vulnerable that they can go to any extent without considering the consequences.
Therefore it is appealed to the International community, the International Atomic Energy Agency (IAEA), and the UN to take serious notice and place preventive measures on the ground.
Being the next-door neighbor, Pakistan is under threat and has a responsibility to highlight such severe violations and may involve the international community to avoid similar cases in the future.
Pakistan on Friday, describing the reports of yet another incident of attempted illegal sale of Uranium in India as a "matter of deep concern," reiterated its call for the thorough investigation of such incidents and measures for strengthening the security of nuclear materials to prevent their diversion.
In a statement, FO Spokesman Zahid Hafeez Chaudhri said the similar incident in Maharashtra last month and other such reports in the past "are a matter of deep concern as they point to lax controls, poor regulatory and enforcement mechanisms, as well as the possible existence of a black market for nuclear materials inside India."
The UN Security Council Resolution 1540 and the IAEA Convention on the Physical Protection of Nuclear Material (CPPNM) make it binding on states to ensure stringent measures to prevent nuclear material from falling into the wrong hands, the statement noted.
"Pakistan reiterates its call for [a] thorough investigation of such incidents and measures for strengthening the security of nuclear materials to prevent their diversion," it added.
The press release said it was "equally important to ascertain the intent and ultimate use of the attempted uranium sale given its relevance to international peace and security as well as the sanctity of global non-proliferation regime."
Uranium is used in several areas, including nuclear explosives and medical techniques. The very fact that some people stole or illegally mined Uranium raises concerns about nuclear safety and security in India. It also indicates the possibility of a nuclear market existing in India that could be connected to international players.
Pakistan had voiced serious concern last month, too, after reports of the Maharashtra seizure emerged, pointing to gaps in state control mechanisms there.
"We have noted with serious concern the reports about the seizure of more than 7kg natural uranium from unauthorized persons in India," Chaudhri had said at the time."Security of nuclear materials should be the top priority for all countries," he added.
"There is a need for a thorough investigation of the matter as to how such sizeable quantity of uranium could become available outside any state control and identify the gaps which made this possible."