Islamic Caliphate is dead, but its dangerous and infectious ideology is alive
The year 2019 witnessed the rout of the Islamic Caliphate – the pseudo-state entity created on the territories of Iraq and Syria by the terrorist organization Islamic State of Iraq and the Levant, a.k.a. the Islamic State or IG, ISIL, Daesh (Arabic), a terrorist group outlawed in the Russian Federation.
On March 1, 2019, just three or four years after the Islamic Caliphate terrorized the entire world, Kurdish units of the Syrian Democratic Forces in Syria launched an offensive to flush out 500 jihadist fighters holed up in the city of Baguz, ISIL's last stronghold in the country.
Does this mean that Islamist terrorism is now done for?
During the first decade of the 21st century, ISIL emerged as the biggest threat to international security and world order. On June 29, 2014 ISIL terrorists announced the creation of an Islamic Caliphate with claims to global domination.
As seen on the map , the Islamic Caliphate, comprising numerous provinces, was to extend from China to the Atlantic Ocean, and from Central Europe and Siberia all the way down to equatorial Africa. The Caliphate encompasses all Muslim states without exception, including Iran and non-Muslim Israel, the territories "occupied by infidels," as well as the whole of the Middle East and North Africa. Moreover, the Caliphate lays claims to Western Asia and Europe, including Spain, the Balkans, Romania and Austria.
The Islamic Caliphate went on to make the Syrian city of Raqqa its de-facto capital in 2014.
Although still far from achieving global dominion, the jihadists started building the basis of their future Islamic Caliphate by enslaving between 8 million and 10 million people in the occupied territories of Iraq and Syria, and virtually annihilating Syrian and Iraqi Christians, Yezidis, Shiites and Kurds.
In addition to Syria and Iraq, the Islamic State and its affiliates controlled parts of Afghanistan, Egypt, Yemen, Libya, Nigeria, Somalia and the Democratic Republic of Congo.
ISIL also used its substantial financial resources to increase the number of "sleeper" terrorist cells in Morocco, Algeria, Tunisia, Pakistan, Saudi Arabia, Lebanon, Indonesia, the Philippines, the North Caucasus and various European countries.
During its criminal heyday in 2014-2017, ISIL was one of the most numerous and well-armed terrorist groups in the Middle East, boasting over 100,000 fighters active mainly in Syria and Iraq.
Add to these 27,000 to 31,000 mercenaries from 86 countries who, according to the Soufan Group analytical center, fought in the ranks of this terrorist organization.
Equally noteworthy is the distribution of foreign ISIL militants by region and country (2016 – 2017):
| | |
| --- | --- |
| Former Soviet republics | 8,717 |
| Near and Middle East | 7,054 |
| Western Europe | 5,778 |
| Maghreb countries (North Africa) | 5,356 |
| South and Southeast Asia | 1,568 |
| Balkans | 845 |
| North America | 444 |
Countries –main suppliers of fighters for ISIL:
| | |
| --- | --- |
| Russia | 3,417 |
| Saudi Arabia | 3,244 |
| Jordan | 3,000 |
| Tunisia | 2,926 |
| Turkey | 1,910 |
Equally noteworthy is data pertaining to the number of ISIL mercenaries from former Soviet republics (2015)
| | |
| --- | --- |
| Azerbaijan | 216 |
| Georgia | 50 |
| Kazakhstan | 300 |
| Kyrgyzstan | 500 |
| Moldova | 1 |
| Tajikistan | 386 |
| Turkmenistan | 360 |
| Uzbekistan | 500 |
ISIL owes its temporary success in Iraq and Syria to these countries' weak militaries, the seizure of their arsenals of advanced US-supplied weapons, and to the considerable financial resources looted from Iraqi banks.
And also to its militants' religious fanaticism, the professional skills of former Iraqi and Syrian military officers who joined ISIL, to foreign mercenaries, the cruel and fear-instilling daily activities of this quasi-state, the ideological brainwashing of jihadist fighters and to professionally organized advocacy work.
ISIL's bloody and ruthless way of dealing with opponents and the medieval laws it imposed on its subjects shocked the world. Even the ill-famed al-Qaeda that ISIL spun off from has come out against its "daughter," with al-Qaeda leader Ayman al-Zawahiri officially announcing in February 2014 that he did not recognize ISIL as a member of his group.
In their effort to secure the locals' support, ISIL members tried, within the framework of their quasi-state, to restore the cities' economic life by rebuilding their war-ravaged infrastructure. Imitating state authority, they paid salaries and benefits to the unemployed, collected taxes and paid monthly salaries of $700 to their militants. At the same time, in their brutal imposition of Islamist medieval order, they surpassed even the Afghan Taliban.
Propaganda and PR feature prominently in the ISIL leaders' activity.
ISIL has "revolutionized" the field of online promotion of jihadist ideology by creating a powerful social movement and recruiting thousands of fighters from around the world, Russia included, through a web of social networks alone.
According to Yekaterina Sokiryanskaya, director of the Center for Analysis and Conflict Prevention, a leading expert on the North Caucasus, ISIL created a highly professional and ramified propaganda machine for recruiting online, consisting of "central" media organizations, such as Al-Furqan and al-Hayat, and "regional" ones. In addition, the AMAQ News agency provides coverage for the Caliphate's military operations and its everyday life even without having the status of its "official" media outlet.
Propagandists enjoy a privileged status in ISIL. According to the propaganda researcher IG Charles Winter, during the organization's halcyon days (2014–2015), spin doctors were paid seven times as much as regular fighters.
Since its outset, ISIL has put out over 41,000 media releases, with an additional 2.3 billion releases made by its supporters (The New York Times).
"The loss of territory, resources, the retreat and evacuation of fighters, compounded by problems with the Internet has significantly reduced the flow of jihadist propaganda," Yekaterina Sokiryanskaya writes.
"Daesh will not be able to maintain the previous level and quality of its propaganda materials any time soon. Realizing that with the loss of its ideological machine the whole project of the Islamic Caliphate will eventually be doomed, the ISIL leadership is adapting to new realities with affected references to a high mission now making way for more down-to-earth calls for one-off attacks with knives and axes on unarmed people. This change of tactic began in late-2015, after security agencies of various countries had seriously complicated the process of bringing in new fighters to Syria. ISIL initially advised its supporters to look for workarounds, and later – to move to other "provinces" of the Caliphate. Finally, last year, ISIL said that those who could not reach the Caliphate proper should stage attacks back at home," she continues.
This is an extremely important trend. Just as the Caliphate ceases to exist as a quasi-state, its subjects, who have survived the antiterrorist battles, remain. Islamist terrorism is taking a new shape.
The Islamic Caliphate created by ISIL is perhaps the highest organizational quasi-state form of modern-day Islamist terrorism. Terror ("Fear," "horror" in Latin) was used by ISIL as a primary method of warfare. Therefore, it could be compared (in function, if not in scale) with Nazi Germany or militaristic Japan, where international terrorism was part of official state policy.
Even though chances of a complete reincarnation of either ISIL or the Islamic Caliphate are pretty slim, dangerous options thereof can't be ruled out.
That terrorism is often used by non-state actors – whether left-wing, right-wing or nationalist – and religious groups, is well known. In the 19th and 20th centuries, hundreds of political parties and groups were known to have used terror in their work.Their activities covered virtually the whole world: from small settlements and countries to continents, and were often supervised and financed by individual states to achieve geostrategic ends.
It is highly probable that the routed ISIL will still be trying to preserve its remaining terrorist groups, rebrand old ones, and recruit new fighters. Moreover, what has remained of the Daesh forces will spread throughout the world.
As BBC columnist Frank Gardner writes, "At the recent Munich Security Conference, Alex Younger, the chief of Britain's secret intelligence service (MI6) said this: "The military defeat of the 'caliphate' does not represent the end of the terrorist threat. We see it therefore morphing, spreading out… within Syria but also externally… This is the traditional shape of a terrorist organization."
Speaking at the same event, German Defense Minister Ursula von der Leyen said that ISIL was going deeper underground and building networks with other terrorist groups.
General Joseph Votel, who runs US Central Command, also said that even though the ISIL network is dispersed, pressure must be maintained or its components will have "the capability of coming back together if we don't."
Indeed, much of the ISIL militant force has not been destroyed and is now breaking up into small terrorist groups, which is only natural since ISIL is a plethora of jihadist groups fully capable of acting autonomously. .
With the rout of the Caliphate now a hard fact, ISIL is desperately looking for a way out of the situation. There are several such "exists" to speak of.
The first is the dispersal of jihadist fighters among the local population in Syria and Iraq, and the creation of "sleeper cells" waiting for an order to resume the fight.
A second option would be to redeploy militants to remote areas of Syria and Iraq, and the formation of guerilla units there.
Thirdly, this could be gradual infiltration into other countries where ISIL already has a base, or at least has supporters necessary for the organization to function further, perhaps under a different name, but with similar ideology and military-political doctrine. Primarily into Libya, where ISIL controls the cities of Derna, Nofalia, Sirt, and the Al-Mabrouk oil field. Moreover, in Libya, ISIL could become a third party in the ongoing confrontation between Tripoli and Tobruk.
In Afghanistan, ISIL has already become a third party in the long-running standoff between Kabul and the Taliban. However, the ongoing negotiations between the international community, primarily Russia and the US, with the Afghan Taliban (though in a separate format) could eventually ease tensions in that country which, in turn, would seriously undercut ISIL's ability to influence the situation there.
In Egypt, local jihadists, taking orders from ISIL, control parts of the Sinai Peninsula.
Also, the Boko Haram group, which controls the north-east of Nigeria and is making inroads into neighboring Chad, Cameroon and Niger, has recently subordinated itself to ISIL.
There are certain opportunities now opening for ISIL also in Yemen, Somalia and the Democratic Republic of Congo.
Another "exit" option could be the return of the remaining jihadist fighters to their home countries, either individually or as part of small but closely-knit groups.
In the wake of the Islamic Caliphate's downfall, many militants have recently returned home. About 30 percent of the 5,000 ISIL fighters (1,500) happen to be EU citizens. Of these, 300 have returned to France, about 900 people – to the former Soviet republics (including 400 to Russia), 800 – to Tunisia, 760 – to Saudi Arabia, and 250 – to Jordan.
This process is characteristic of all 86 countries Islamist volunteers once set out from to defend the ideas of radical Islam.
Clearly, the presence of experienced and battle-hardened ISIL terrorists, sometimes even armed, in the countries of their current residence is dangerous, even disastrous for these and other countries' security. Small wonder, therefore, that the world is getting increasingly aware of the real threat posed by this jihadist-terrorist contagion.
Religious leaders are united in their denunciation of Islamist terror.
Saudi Arabia's Supreme Mufti Abdulaziz bin Abdullah Al-Sheikh has branded the al-Qaeda and Islamic State jihadists the main enemies of Islam. He also quoted a verse from the Koran, which calls to kill the perpetrators of acts that "have a disastrous effect on Islam." Any compromises with bloodthirsty fanatics are simply out of the question. They must be eliminated once and for all.
Pope Francis has approved the use of force against Islamist radicals. The Pontiff believes that coercive methods should be used to protect religious minorities from militants.
The World Jewish Congress (WJC) and the Russian Jewish Congress (RJC) has urged the entire world community to stand together against the "disgusting wave of violence" against Christians in the Middle East.
In Iraq, the Shiite leader Ayatollah Ali al-Sistani has reiterated his call for the Iraqi people to resist ISIL militants.
Important as religious leaders' rejection of terrorism and its perpetrators is, however, the same can hardly be said about the world community. Indeed, even in the midst of the fight against ISIL in Syria, the antiterrorist forces failed to present a shared understanding of the danger posed by their common enemy.
It is really unforgivable that a universally accepted definition of international terrorism has not yet been worked out. The term is often used as an instrument of political struggle, because each country actually decides for itself whether a certain group is "terrorists" or "freedom fighters." In Russia, 21 Islamist organizations are recognized as terrorist, and 33 in the United States . Moreover, actual definitions of "terrorism" often vary.
Coordinated fight is the only possible and effective way of ridding the planet of the scourge of terrorism. Unfortunately, there is no international legal basis for a collective solution of the problem. The experience of the past few years shows that a slow-moving and bureaucratic UN is not capable of providing quick and effective response to the threat posed by international terrorism. The world needs a fundamentally new and mobile international mechanism, structured to counter the terrorists' extensive and diverse criminal activities.
The proposed idea of creating a supranational system uniting antiterrorist forces that would include administrative, information, analytical, intelligence, financial, counter-propaganda and power structures – well-equipped counter-terrorist units ready for quick deployment to troubled regions looks pretty viable. However, this international antiterrorist system must be established under the auspices of the United Nations, with its blessing, and rest on a solid legal foundation.
First published in our partner International Affairs
Coronavirus: Bioterrorism or Not, Who Is the Winner?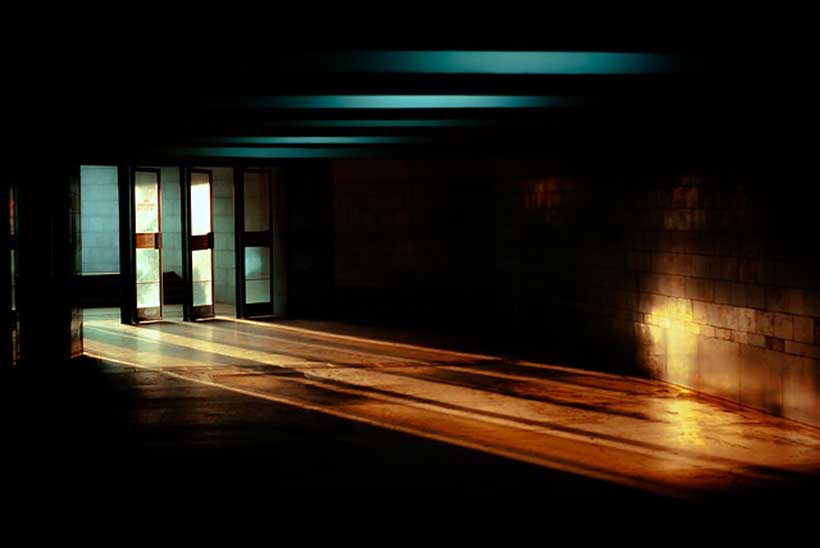 Authors: Sajad Abedi and Mohammad Amin Zabihi*
It has been so long since the early instances of using toxins, chemicals, and diseases as agents of assassinations and/or even mass murder. There are numerous historical and even modern instances of using toxins in assassinations, or using contagious diseases in warfare without even knowing about the bacteria or virus. For example, (allegedly) the first registered event of such method goes back to 14th century when Tatar army, desperate to win after three years of siege, threw corpses of plague victims to the Caffa city[1], causing an outbreak of this disease within the city. But the most important part happened afterwards; some soldiers could manage to escape on boats – Caffa was a port city on the Crimea Sea – to Italy, unaware of the fact that they were already infected. Nevertheless, most of them died along the way, but infected rats and remaining bodies caused one the major waves of plague pandemic[2] all over the Europe.
The paramount point is that in our modern world, it is just a matter of hours to leave New York and land somewhere else, thousands of miles away, even before the first symptoms of your disease manifest itself. In fact, the most horrifying factor of any contagious disease could be its latent period.
On the other hand, considering the unprecedent pace of ever-growing biological technologies, many developed countries possess the ability to develop an intelligent virus equipped with customized features in order to remain unnoticed on the victim's (vector's) body for quiet a time, and only manifest itself after it infected a considerable number of surrounding people. More interestingly, such customized virus can be planned whether to disable a specific organ or to metastasize within the whole system of the host. Even more, it can be planned according to the genetic map of people within a given region.
Looking at the whole picture with broader perspective, it does not matter whether the agent is toxic, chemical, or biological. The capability to produce and employ a virus, bacteria, or toxin by malicious actors, namely terrorists or criminals, could bring disastrous results.As we witnessed such case during 1990s in Japan – the Aum Shinrikyo Cult.
In fact, if we are going to prevent such disasters, first we should find the potential actors who may resort to such actions, investigate the probable ways, and also understand the costs, benefits, motives, and risks of which for these potential actors.
Of course, terrorists and criminals are the first probable examples which may pop up in our minds, but looking more rigorously, state actors are also among the potential cases. In the case of Coronavirus outbreak, if one considers it as an instance of bioterrorism/biological-war act, the probability of participation of terrorist or criminal organizations seems to be low, due to the complexity of production process and the highly advanced technologies required to produce such virus at the first place. On the other hand, a terrorist organization typically claims the responsibility of such attack in order to earn the reputation, and a criminal organization may demand ransom prior to release the virus – otherwise it would not be beneficial, unless they already have the cure (vaccine/antidote) ready to sell. In any case, it doesn't seem probable.
Considering the fact that, in the case of a pandemic, finding the main cause and the zero patient in this complex, interconnected world is significantly difficult (if possible), state actors may resort to such options due to multiple reasons. They may try to initiate a hidden biological war against another country (countries), in order to cause economic interruptions, socio-political chaos, create power vacuum in a specific area, forcing another actor to leave a region, or just simply to enjoy the economic benefits of selling the vaccine or antidote to victims. Obviously, there will be some serious prosecutions and consequences in the case that some concrete evidence shows any tracks of participation of an actor – whether a sovereign state or even a pharmaceutical company; but in such cases, states usually start to throw allegations at each other anyway.
We are living in a world that any kind of news affect the open markets immediately; the more important the news is, the deeper it affects the markets. In this case – Coronavirus – we witnessed a serious drop in international stock markets –especially oil markets – all over the world, which coincided with Russia's ambivalence approach regarding the cutting supply decision made by OPEC – and also Saudi Arabia's reaction to the whole story. Altogether, these factors caused a serious drop in different markets which, in fact, started with the news of Coronavirus outbreak at the first place. Who gets the best use of such scenario? The oil and gas producers are the main victims, obviously; but if one (the alleged perpetrator) knows the whole story before it happens, he would sell at the highest price and buy at the lowest price again – after the price crash, president Trump ordered to stock up the US oil reserves.
Although it seems pretty convincing, but is it really rational? What are the risks and costs? In reality, the pandemic of a dangerous virus – one like Coronavirus – equipped with a two-week latent period, in a high-populated country like China can cause sever problems in almost every corner of the planet; in fact, the bigger economy you have, the deeper your challenge would be. The implications of such outbreak are considerably wide: (1) it causes decrease in oil prices which will result in budget deficits in oil-dependent countries – like Russia, Iran, Saudi Arabia; (2) it interrupts the production process and consequently the sale chains – like China; (3) reduces the tourists travels which will consequently result in budget deficits in tourist-dependent countries – like Turkey and most of EU; (4) it causes sever socio-economic costs, especially for populated countries – like China, US, and Russia.
Altogether, if one state actor decides to initiate a biological war against another state, using a virus agent which has the potential to cause a global pandemic, it should consider the possibility of backfiring the same gun inside its own country in numerous ways. In an interconnected world like the one we are living in, such actions cause gargantuan reactions in different ways, one may not be able to predict all of them. Considering such costs and also the risk of being traced back and accused of committing such horrifying act, the possibility of state-sponsorship in these cases will be considered relatively low (but still possible). It is not like creating a computer virus – like Stuxnet – that may or may not blow back to your face; it is the matter of people's lives.
*Mohammad Amin Zabihi, MSc. Regional Studies, Allameh Tabatabaei University

---
[1] Nowadays it is Feodosia, Ukraine
[2]Also known as Black Death
Cybercrime effecting banking sector/economy of Pakistan
Cyber-crime is not a conventional offence as its ramifications transcend borders. It affects a society in different ways. The term "cybercrime" denotes any sort of illegal activity that uses a computer, cell phone or any other electronic device as its primary means of commission. The computer and electronic devices serve as the agents and the facilitator of the crime. Cyber criminals take full advantage of obscurity, secrecy, and interconnectedness provided by the internet and are able to attack the foundations of our modern information society. Breaching of cyber space is an issue of utmost concern for the banks and financial institutions. The menace of data theft is growing in magnitude with huge financial impact. As custodian of highly valuable customer information, banks have always been the favorite target of the cyber-attacks.
Moreover it is estimated that banks are more frequently targeted by the hackers than any other business organization. IT based financial solutions of the banks such as ATMs, mobile banking and internet banking are exposed to various forms of frauds including skimming and phishing etc. Affected banks may also witness decline in their share prices. Banking industry is more susceptible to the breach of cyber security due to its financial lure for the transgressors. In Pakistan, banking is increasing its user base at a brisk pace; the resulting threats are also multiplying. Financial services in Pakistan i.e. credit cards, accounts information and other, can also be acquired for theft or fabrication. During last few years Pakistan faced some serious cyber breaches in the banking sector. In 2018 it lost US $6 million in cyber-attacks as online security measures failed to prevent breach of security in which overseas hackers stole customer's data.Data from 19,864 debit cards belonging to customers of 22 Pakistani banks has been put on sale on the dark web, according to an analysis conducted in year 2018 by Pakistan's Computer Emergency Response Team, PakCERT.
However Cyber breaches of January 24 and January 30, 2019 included such data in large quantities pertaining to bank Meezan Bank Ltd. Gemini Advisory; a body that provides guidance with addressing emerging cyber threats stated that the compromised records posted between January 24 and January 30, 2019 is associated with a compromise of Meezan Bank Limited's internal systems. Cyber security company "Group-IB"on a February 22,2019 in advisory stated that money mules use the fake cards, to either withdraw money from ATMs or buy goods" that are later resold by fraudsters. Despite efforts of banks to eliminate ATM card fraud, criminals still find ways around security measures to acquire card data at the point of sale.
The impact of a single, successful cyber-attack can have far-reaching implications including financial losses, theft of intellectual property, and loss of consumer confidence and trust. The overall monetary impact of cyber-crime on society and government is estimated to be billions of dollars a year. While, the banks in Pakistan claim that they have insurance policies, they do not seem much interested in securing their system and the public remains highly affected by such attacks. There is growing sense of distrust in the online banking. Several banking organizations fail to provide proper insurance to their customer. That is why people are more comfortable in keeping their money and reserves at home rather than banks. This is one of the major factors that add to country's severe economic decline.
Pakistan needs to develop its cyber capabilities infrastructure and should invest in the youth to build a cyber security force of young experts. Simultaneously, there is a need to focus on artificial intelligence, block chains and software robots as suggested by Chief Technology Officer Huawei (Middle East and European Union) Jorge Sebastiao in the recent international seminar on Global Strategic Threat and Response (GSTAR). Establishing a stronger cyber infrastructure will provide stronger security guarantees to the IT enabled services especially to the banking systems of Pakistan. This will in turn enhance the economic growth and security. Furthermore, the transnational nature of cyber-crime makes cyber-security a global challenge and, hence, demands collective and collaborative measures at the international level with flawless and strong legal and cyber policy framework.
In this regard, Pakistan's cyber-law provides for 'international cooperation.' It has the membership of the International Multilateral Partnership against Cyber Threats (ITUIMPACT) and participates in Asia Pacific Security Incident Response Coordination Working Group (APSIRC-WG). However, cyber-security does not appear to be a priority on the country's agenda for international dialogue and agreements. Pakistan needs to review the Prevention of Electronic Crimes Bill which will contribute mainly to increase the security of banking systems.
'Da Cui Yun' – False Flag Operation
"Customs detains Karachi-bound ship in Gujarat: Report"
February 3, 2020, the tragic day of sheer propaganda where India claimed Ship was carrying a dual-use autoclave in it. Indian customs officials detained a ship bearing a flag of Hong Kong and bound for Port Qasim in Karachi. The officials seized the ship as it was carrying an autoclave — a pressure chamber that is used for launching ballistic missiles.
India accused that the autoclave has been certified as a "dual-use" item. India wrongly ascertained that their examination has proved that the item can be utilised for military application. Whereas the authorities from both sides (China and Pakistan) firmly denied any such application of the item this was claimed to be utilised for Ballistic missiles. Pakistan's Ministry of Foreign Affairs (MOFA) has confirmed that the item or the autoclave was a heat treatment furnace casing system which has numerous industrial applications. MOFA also cleared that the item was correctly declared in the relevant documentation and this item is not listed in any international export control list.
This is not the first time, of course, where in the backdrop of major events that happened in New Delhi where President Trump was expected to arrive in India and Islamabad's resorts to tackle the FATF issue, India has started highlighting another fake incident where they captured Chinese ship carrying suspected cargo to Pakistan fearing wrong estimates of nuclear proliferation in the region.
Such were the headlines features that occupied the front pages of Indian newspapers and were displayed as news tickers on all Indian news channels. The practice remains to linger till date while the fact remains that the authorities in New Delhi have failed to come out with any hard substantiation regarding the incident. The Indian authorities started to blame Pakistan right off the bat while the Indian Defence Research and Development Organisation (DRDO) still engaged in a battle of how to go ahead with such folly.
New Delhi once again is brewing the anti-Pakistan curry in its witches' cauldron by persistently accusing Pakistan. The recent News coverage shows that only few Indian sources have started raising the issue of Chinese ship involving it with a larger interest of blaming both partners for Indians own aspired goals.
For maligning Pakistan's repute in the international arena, India has never ever spared a moment from blaming Pakistan over insubstantial grounds. This can be further understand by analyzing the major past events that happened in India i.e. From unrest in India to the chaos in Karnataka and the Mumbai attacks etc. Pakistan has been apprehended with unjustifiable accusations for every incident of restlessness in New Delhi. New Delhi not only contends Pakistan but also convinces other major players in the international arena to think the same. In the meanwhile, whenever proof has been claimed from New Delhi, their government has always nose-dived to produce any in front of international statutory bodies.
Unfortunately, truth and logic are what lacks in the Indian investigations. We have observed that 26/11 has been proved a false flag by none but New Delhi's own Intelligence agencies be fooled themselves. There are various books, interviews and articles that have thoroughly described the sham, that 'claims' regarding 26/11 actually are. 'Who killed Karkare'' and 'Betrayal of India- Revisiting the 26/11 Evidence' by Elias Davidsson are among the notable books published.
Nevertheless, a number of questions arises to one's mind where important facts are going to be overlooked as similar to the trial of the Mumbai attack i.e. ambiguities in the investigation procedure, no provision of proof beyond reasonable doubt against Pakistan blaming, differences in the witnesses' confessions, etc. and most importantly this all event questions that before any investigation and without any evidence why India started blaming Pakistan immediately with unfounded accusation of proliferation. Indian version in every case was totally concocted, based on deceit and outright lies.
Lastly, India must refrain from acting so recklessly and irresponsibly to just pick out their biased side of the story and fuel to the already present hatred towards Pakistan.
Rather than tirelessly blaming Pakistan, New Delhi needs to secure her own domestic environment. While there is an urgent need by Pakistani media of countering such fake allegations of India and Indian media with rationale and logic. There is also a need of taking such issue to international forum by Pakistan where India continuously mudslinging Pakistan to harm its sovereignty or international standing. In the end if India appears unable to provide the concrete proofs of such incident then they must be penalized for their every fake accusations.