Hindu jihad (holy war): India Pakistan context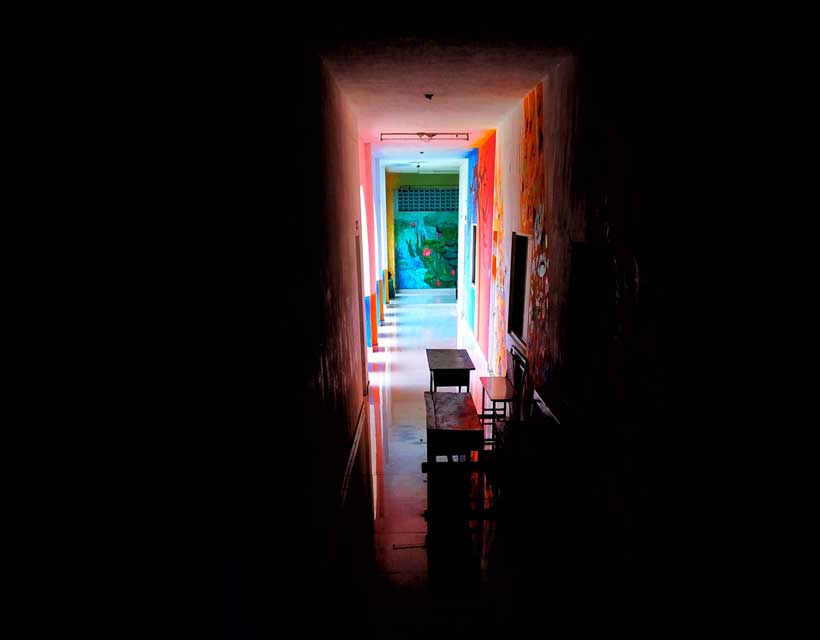 There is a deluge of malevolent propaganda concerning Islamic Jihad. But, the Hindu kinds of holy yuddha (crusades) are rarely focused.
Islamic jihad
The non-Muslim writers not only mistranslate the word jihad for qitaal (blood-shed), but also distort the true meaning of Quranic texts by quoting them out of context with ahadith (sayings about Holy Prophet Mohammad life) or peculiar situations to which they relate. The Qur'an gives a clear instruction that there is no compulsion in religion (2: 256). It states that people will remain different (11: 118), they will always have different religions and ways and this is an unalterable fact (5:48). God tells the Prophet that most people will not believe 'even if you are eager that they should' (12: 103). Quran enjoins wars are to be avoided (Quran 8:61, 47:35; Bukhari 56:112, 156:94:8 Sahih of Muslim).
For one thing, Islamic jihad (Al-Quran 25: 52) does not mean 'Holy War'. That term does not exist in Arabic and its translation into Arabic sounds quite alien. Jihad is always described in the Qur'an as fi sabil l'illah. It can mean argumentation, financial help or actual fighting. The term, which is specifically used for fighting, is Qitaal (a compulsion when you are attacked and flushed out of your homes).
Hindu holy and unholy wars
There is too much of negative publicity about Islamic jihad (struggle). But, there is little limelight on koota yuddha in India's history.
The Ramayanas and the Mahabharata wars elucidate various types of yuddha (wars). In ancient India there were three schools of war. Bhishma's school of warfare belonged to dharma yuddha (ethical or just war). Two other schools, Brihaspati's and Krishna's school of warfare belonged to koota yuddha (all-out war) or maya yuddha (war by tricks or stratagems).
Bhishma stressed chivalry and ruled out surprise and deception. But, Brihaspati recommended that the king should attack an enemy only if the enemy's strength is one-third of his own (`Udyog Parva'). He suggested that the king should never trust the enemy or spare him, no matter how old or virtuous he may be.
Similarly, keynote of Krishna's military philosophy was `end justifies the means'. He laid great stress on deception. `Truth may often have to be sacrificed in pursuit of victory' (Karma Parva). He advocated use of force to defeat the enemy if he was superior in strength or capability (Shalya Parva). Opportunity once wasted never returns (`Shanti Parva').
Even the enlightened Hindu and the military writers believe that India's prosperity during various periods of history, for example during the Maurya and the Gupta periods, rose or fell pari passu with rise or fall of military leadership (Major General Rajendra Nath, Military Leadership in India: Vedic Period to Indo-Pak Wars.1990.Lancers Books).
Since partition, the Hindu leaders have put a tab on their innate desire to expose their urge for koota yuddha with Pakistan because of political expediency. India's confidence-building measures did not contribute to solution of the Kashmir, or Sir Creek issues. They were dilly-dallying tactics to hold a plebiscite in disputed Kashmir. The Congress espoused the cause of secularism to avoid unfettering the polyglot, multi-religious multi-racial genie.
To understand koota yuddha in a modern context, one should first understand popular meanings of the word `Hindu', Hindustan (hindusthan, bharatvarsha), `Hinduism' and Hindutva. According to bulk of literature on the subject, `Hinduism' is not a closely-knit or bounded faith or collection of doctrines. It is a religion (mazhab, not i), or a way of life without a founder. According to Encyclopaedia Britannica 1994-2001: "Hinduism is both a civilisation and a congregation of religions: it has neither a beginning nor a founder, nor a central authority, hierarchy nor organization. Every attempt at a specific definition of Hinduism has proved unsatisfactory in one way or another…". The 'Hindu' were persons inhabiting the Indus valley area and beyond. The territory inhabited by them was Hindustan. But, the communalistic Hindu calls the territory Hindusthan (the Hindu's place). The suffix '-stan' being of non-Hindu origin is obnoxious to good sense of the communalists. The communalists find Bharatvarsha more palatable. This word originated from an ancient Hindu king Bharatvarsha. The communalists' outfits like Sangh Parivar use this name preferentially as it emphasises Vedic roots of the country and its original people. Hindutva is controversially defined in Vinayak Damodar Savarkar in his book Hindutva, and adopted by Hedgewar as the basis of his ideology (An Indian parliamentary committee resurrected him as a hero by allowing his portrait to be hung in Indian parliament). The RSS's aims are a mix of cultural, religious and political objectives – To serve Hindu dharma (religion), sanskriti (culture) and rashtra (nation). Sarvarkar distinguishes 'Hinduism' from 'Hindutva'. He clarified that the `Hinduism' was concerned with `relevance of life after death, the concept of God and the Universe'. 'Hindutva', on the other hand, was 'Hindus being a nation, bound by a common culture, a common history, a common language, a common country and a common religion'. Koota yuddha is an article of faith with the Rashtriya Swayemsewak Sangha. All its recruits, 10 years' old and above, are obliged to take the following pratigya (oath): In the name of God and my ancestors. I hereby become a member of the Rashtriya Swayamsewak Sangh for the all-round progress of Bharatvarsh (ancient name of India) by strengthening the holy Hindu dharma (religion). Hindu sanskiti (culture and Hindu society). I shall do the Sangha work with all my heart to the best of my ability and that I shall be bound by this oath for the whole of my life. Bharat Mata Ki Jai ! (Glory to Mother India!).
Following assassination of Gandhi by a former activist of the Sangh, the RSS was banned. To wriggle out of the ban and to appease Sardar Patel, the RSS, in 1948, dropped the term `rashtra' from its manifesto. Be it noted that, before independence, the pledge included the term 'Hindu rashtra'. The expunction of the word `rashtra' from the oath-text does not mean that the Sangh had renounced political dimensions of its thought or practice.
The RSS's genocidal role is a caricature of Preamble to The Constitution of India which states: "WE THE PEOPLE OF INDIA, having solemnly resolved to constitute India into a [SOVEREIGN SOCIALIST SECULAR DEMOCATIC REPUBLIC] …". Besides, Article 15 of the Constitution prohibits discrimination on the grounds of religion, race, caste, sex or place of birth. Terrorism Research Centre, an American think-tank based in East Virginia, enlisted RSS among the world's leading terrorist organisations. It is significant to note that the Indian media is heavily tilted towards the RSS. In fact the RSS has of late become the unofficial spokesman of the Indian government.
Not only the RSS, but also Vishwa Hindu Parishad, and Indian political parties tacitly believe in koota yuddha. Reason: The minorities together are not more than one third of the Hindu population (read Brihaspati's udyog parva principle justifying 2,800 years back merciless attack when one is numerically three times superior). Illustrations of koota yuddha are Gujarat carnage under prime minister Narendra Modi, then chief minister, burning of Christians' alive, attack on Golden Temple, anti-sikh riots of 1984, killing of beef-eating minorities by cow guards (gao rakhshak), persecution of Kashmiri students in Indian states, and so on. A crystal-clear manifestation of this mentality was ruling-BJP-supported then Gujarat chief minister Narendra Modi's 11-phase gaurav or papadshahi yatra (pride parade) in July 2002. Earlier, in June 2002, Bal Thackray had said, 'Muslims can never be trusted. They are like snakes'.
Wake-up call for Pakistan
History tells that only countries with a stable equilibrium between its centrifugal and centripetal forces stay afloat in comity of nations. At the time of Partition, it was predicted that both India and Pakistan would break up into 'congeries of states'. The basis of this prediction was inability of the new republics to deal with myriad centrifugal forces gnawing into the body politic. In post-independence period, India was fortunate to have visionary leaders who tactfully muzzled centrifugal forces like insurgencies in East Punjab and eastern states, besides the Dravidian and Naxal Bari movements. Indian Union bowed to insurgents' demands for creation of new states. And, insurgency leaders became chief ministers! India forgot yester years when they burnt to ashes copies of Indian constitution, uprooted rail tracks, immobilizing everyday life. Tamil Nadu, Andhra Pradesh, Nagaland and the East Punjab appeared to secede from the Union. India stayed united because of its resilience, we disintegrated.
Pakistan learnt nothing from East-Pakistan debacle (Asghar Khan, We've learnt nothing from history). India is now engaged against Pakistan in what Kautliya calls maya yuddha (war of tricks) or koota yuddha (all-out warfare). She is out to isolate Pakistan, get it dubbed as a terrorist state, and corner it by presence in Chahbahar and some Central Asian airbases (Aeini or Farkhor airbases in Tajikistan). Ibn-e-Khaldun says that it is asabia (nationalism) that enables a country to withstand challenges. Toynbee's Challenge and Response Theory also reminds that if challenges are too heavy, a nation becomes apathetic to environment. Apathy leads to mental degradation, decay and extinction.
Pakistani leaders, including prime-ministers-weres and prime-ministers-to-be should take off their blinkers and try to understand how India, through koota yuddha, hands in glove with likeminded countries, is trying to wreck their economy and country.
Buddha's Legacy and Second Coming
Unparalleled Legacy
Six years of unflinching courage, tenacious labor, and endless spiritual seeking transformed a human into a Godlike figure — Siddhartha became Buddha, an awakened one. His opposition against the most cherished concepts prevalent — Vedas (specifically the Karma Kanda section), Soul, and God — earned him the Nastika label including an undeserved blatant hostility and resentment during formative years of Buddhism, but could not deter him. Although Hinduism thrived thereabouts 1500B.C, culminating in the subsequent Upanishadic era, by Buddha's period it suffered degeneration owing to the religious spearheaders' obsession and incompetence; penance, sacrifices, shallow erudition, regurgitation of scriptures, and blind emulation of rituals. In that regard, the destructive criticism on the part of the Nastika schools/religions, undoubtedly Buddha's contribution stands out, obligated the orthodox Hinduism to organize themselves on a rationalistic basis. During the Axial age (circa. 800 B.C – 200 B.C), the rise of the Nastika had triggered the establishment of the Astika schools(six schools accept the Vedas' authority) which played an instrumental role in steering Hinduism towards the right direction, earlier somewhat strayed.
Buddha is celebrated and worshipped because of his attempts in bringing out the society entrenched in the mires of mechanical rituals, appalling caste system, and rampant violent sacrifices. Defying a decadent system that favored unearned hereditary privileges, he revolutionized the awakening of human consciousness asserting, "Everyone can be a Buddha"; virtually synonymous with " Everyone is entitled to Brahman". In other words, the Upanishadic Brahman/ Moksha corresponds to Buddhist Nirvana; both free individuals from the bondage of Samsara (the cycle of rebirth). His audacity in challenging the rigid system opened up spiritual doors to people from every walks of life, previously the prerogatives of the priestly class. Popularizing the Shramana tradition Buddha bestowed everyone the right to the metaphysical Brahman, or for that matter liberation (Moksha or Nirvana). This tradition was largely akin to Martin Luther's (Protestant Reformation) initiatives, dismissal of "middleman", against the corrupted Roman Catholic Church of the 16th century that sold indulgences under the pretext of hell and heaven.
A living embodiment of Satchitananda (pure being-consciousness-bliss), so great that Hindus hardly could ignore, thus conferring him the title of Lord Vishnu's Avatar, regardless of recalcitrant Buddha's downright rejection of Vedas' authority. Meanwhile, there is no dearth of fanatics, always on the lookout for some minutiae to prove the greatness of their religion, exuding self-aggrandizement unabashedly claims the magnanimity of Hinduism to having accepted the Buddha. Such claims reek of cheap machination, megalomania, and political fervor; a personage who transcended all phenomenal boundaries, duality, and dichotomy would not seek any validation nor endorsement. Truth to tell, Siddhartha's Nirvana(a mystical experience) and teachings corresponded to esoteric teachings permeated throughout the great Upanishads, unsurprisingly; dismissing him would have amounted to denying the clandestine spiritual wisdom of Hindu religious scriptures altogether. Buddha's legacy is unparalleled among the greatest spiritual and religious figures the Indian subcontinent boasts, the likes of Nagarjuna, Gorakhnath, Adi Sankara, Meera, Kabir, Mahavir, Ramakrishna Paramahamsa, and others.
The Second Coming
The all-time-greatest Russian novelist Fyodor Dostoyevsky's magnum opus 'The Brothers Karamazov' brilliantly imagines the Second Coming of Jesus Christ, albeit during Spanish Inquisition. Infuriated, disconcerted, and exasperated over Jesus' return, the Grand Inquisitor taking him under detention starts the interrogations with an unimaginable question, "Why have you come to trouble us?" How would things unfold if Buddha were to return — The Second Coming — his homeland and confront all the Nepalese?
Considerable energies are wasted unnecessarily, to generate a momentary conceited ecstasy and toxic glory affirming shared citizenship with him, ever readiness to go tooth and nail over the "claiming right" — the right to claim Buddha belongs to us. Repetition of the mantra as to his birthplace with some agitated-emphatic air — displaying a detrimental nationalist attitude flagrantly throw pejorative insults to denigrate neighbor's claim — has been a widespread norm or strategy to evade the responsibility of wholeheartedly striving in his footsteps. Hijacked by political motives, little do we care to explore Buddha's timeless teachings, let alone live in accordance with them or become a Buddha ourselves; when willingness to die for Ram Mandir suffices, nobody asks whether you lived like Ram or not. Regrettably, we must have stooped, expediently exploiting him as a face-saving card, presumably to conceal our inferiority complex that stemmed from an inability to achieve anything remarkable all these years. In the Second Coming, such desperation and naivety must disenchant and disgust Buddha, all the more because of our incompetence in not being able to solve more important issues like the draconian caste system that he condemned and attempted to abolish 2500 years ago.
To awaken one dichotomy and duality no longer exist; good and evil, pain and pleasure, friend and foe, all transcended. Yet Buddha would have felt astonished or dejected, noticing the unbelievable resemblance of all-pervading suffering, greed, enmity, conspiracy, envy, and so on between the 6th century B.C and the 21st century A.D. These human adversities may send him to vertigo, perhaps to depression, leaving him discontented and dubious as regards the potency of his teachings and Philosophy. Have the timeless teachings centered around — Dhamma or Eternal Law — sprung up from six years of labor meant for human welfare become obsolete and irrelevant in the 21st century?
No, not at all. The infallible teachings, undoubtedly, are potent and relevant, as they have transformed people, elevating human consciousness, albeit the number is quite unsatisfactory. In these 2500 years, Buddha must have been cognizant of the grim reality, trusting humans more than they deserve; the bar too high for many to aim at or take a shot. This fact, to most of us, is a difficult pill to swallow.
Interestingly, as soon as the attainment of Nirvana radiated his being, the Samsara was overcome, all past residual Karmas were worn out, rendering him unable to take new birth; therefore the Second Coming is impossible. Leaving no stone unturned, he relentlessly spread his invaluable message for 45 years and left hoping the future world will strive for the same goal of Nirvana or Awakening. However, accustomed to slumber and ignorance, his return may exasperate us like Dostoevsky's Jesus did to the Grand Inquisitor, and thereby force us to reveal our hidden thoughts: "Why have you come again? We can celebrate you as a history, but not yet ready for your wisdom".
Path Ahead
The mobilization of different platforms to propagate the idea of Buddha's identity and replenish animosity against neighbors over their hubristic claims is an insignificant and infinitesimal task compared to much higher noble causes characterized by the discussion, dissemination, exchange, and following of Buddha's legacy. Buddha barely cares for trivial territoriality and our spiritual growth is his sole concern. Materialization of his vision — curing society of the abhorrent caste system, and elevating human consciousness replete with peace, love, compassion — should overpower our expedient toxic pride fuelled by obsessed utterances of the "Buddha was born in Nepal" mantra.
Although our external world has witnessed a dramatic transformation with all sorts of technological advancement, internally we are as vulnerable as 2500 years ago. Endeavoring and aspiring towards Buddha's — The Arts of Living — the unnecessary fear of isolation, loneliness, mental breakdown, megalomania, stress, depression, greed, hostility, lust, violence, and hatred could be kept at bay. Buddha does not promise false hopes, fake blessings, or futile consolations, far from it; expecting spirituality to cure death, sickness, and loss is not a reasonable thing. Rather, it enables us to reconcile with inevitable existential realities, developing resilience and clarity. And more importantly, let's not forget the fact that innumerable Buddhas can be born, like Siddhartha's metamorphosis into Buddha, provided that we courageously venture on our spiritual journeys.
Islamophobia and Western World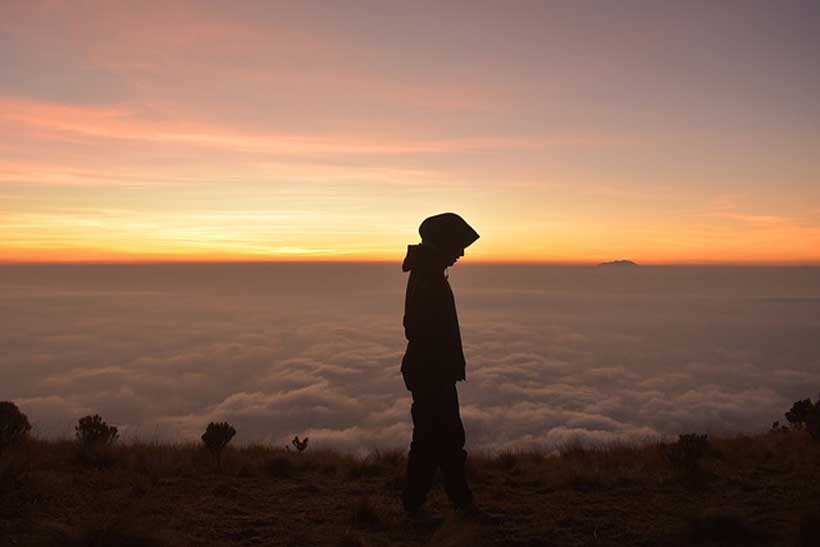 "How Islamophobia developed in west and how it built track towards influencing life of common man?"
In this research paper we are going to conduct a research on Islamophobia, its causes, its impact. First aim is to define and explain phobia. Define and explain Islamophobia. Its main causes. How attacks of 9/11 influenced the lives of Muslims. Caricatures of Holy Prophet displayed in a school of France and magazine "Charlie Hebdo". Consequences of Islamophobia are the main topics. In this paper I've brightened the aspects leading to Islamophobia, change of policies for Muslims in France.
WHAT IS PHOBIA?
A Phobia is an extreme fear of something. It may be an anxiety disorder in which fear of something is expressed. There are many factors that trigger a phobia, these factors may be environmental or genetic. But here we are talking about worldly phobia.
WHAT WE CALL, "ISLAMOPHOBIA"
There is a great debate on Islamophobia. If we talk about Islamophobia which is a very considerable phobia or fear for the west. Islamophobia according to western people is hatred and prejudice against Muslims. Islamophobia is a phrase used to describe baseless malice and agitation or hatred towards Islam, Muslims, and Islamic culture. It also throws light on discrimination that is faced by Muslims. Muslims face violence on daily bases. Circadian, they are victimized. Examples may vary from region to region, the way Muslims are treated and how arduous it is for them to face all the pessimism.
Commonplace, Muslims are attacked, their properties are attacked, their rights are violated, they face threats of violence. Muslims are blackmailed. Muslims face biased attitude at schools, workplaceand they also go through religion bigotry. Despite of all the endowment of Muslims, they are denounced and stigmatized. In a few recent years the terminology of Islamophobia gained vast popularity in west. Muslim minorities colonizing Europe face many issues on daily basis. This term spread widely in European countries in 2007. It was the after shock of economic crisis of 2007. They terrorists Muslims ( Muslim extremists) which proved to be fuel to the fire.
Muslim minorities in Europe have always been manifested in a wrong order. It is portrayed that Muslims want to isolate themselves. Due to this wrong image of Muslims that is being portrayed, they are not given indistinguishable rights at work places, school and other business sites.
About 20 million Muslims live in Europe. These Muslims are viewed as a threat to European culture and their ways of spending life. The word Islamophobia has become a part of political discourse due is all because of researches and citations of British and western think tanks. This term gains a number of critics. Western concept of Islam is only one-way street. Western people and leaders criticize Islamic values openly but they pay no consideration to frame of mind of Muslims.
ATTACKS OF 9/11
The 9/11 arsonist attacks exceptionally altered slant of public towards Muslims. Thenceforth, arsonist acts, the attacks by deadly jihadists in London, Paris, Brussels, and Barcelona have escalated trepidation. Aftermath of all these attacks by Muslim extremists, Muslims are regarded as terrorists by Europeans and they view Islam as a threat. The attack of 9/11 on twin tower was considered as an attack by Muslims, since then, Muslims are considered to bean ultimatum. Many changes were felt following these attacks. These terrible attacks left a horrific effect on Muslims. Muslims were considered as pessimists. President of the time Mr. George Bush launched "war on terror" which affected Muslim world badly. Muslims were the prey of this war. Countries like Pakistan, Iraq, Afghanistan became the pivot of American forces. Sadly, Afghanistan and Iraq also have masses of American troops.
9/11 made Islamophobia more acceptable. Muslims are considered as terrorists and attacks of 9/11 were scrutinized to be done by Muslim extremists such as Al-Qaeda.
ISLAMOPHOBIA AND FRANCE
Recently, a French school teacher Samuel Paty displayed the lampoons of our Holy Prophet (pbuh) upon which a Muslim student Abdullah. He waited for his teacher to come out of his home and he shot him down with an air gun. Abdullah was living there with status of a refugee. After that French policies started to slap down on Muslims. French President said:
"Islam in French needs Enlightenment."
Further, he mentioned that we need to fight Islamist separatism.
He took measures and implemented new policies on Muslims which includes financing of mosques on French territory. Ban can be imposed on anyone visiting mosque.
On the other hand, Turkey which is also a western a country stood in front of France and retorted aggressively following the caricatures.
This is not the first time, such thing has also happened in France before in 2015. When a French magazine "Charlie Hebdo" published the mimics of our Holy Prophet(pbuh). Muslim extremists invaded the offices of Charlie Hebdo and killed 12 persons and injured 11. According to a report the killers were two Muslim brothers belonging to extremist group Al-Qaeda.
Charlie Hebdo, a publication that has always quoted controversy with satirical attacks on political and non-secular leaders. It published cartoons of Prophet Muhammad(pbuh) in 2012, following which France temporarily closed embassies and schools amid fears of reprisals. Its offices had been bombed in November 2011 after publishing a caricature of Muhammad on its cover.
CONSEQUENCES OF ISLAMOPHOBIA
Islam is criticized by infidels in very tough words through out the world. Muslims are held responsible for incendiary activities because of hatred and prejudices towards Islam. New policies are being implemented on Muslims. French policies started to slap down on Muslims. Muslims are most exposed to hate speech, racism, discrimination, bigotry at work place, educational institutes and mosques are ambushed by fascists. In India Muslims are being killed because they eat meat of cows and cow is a sanctified animal for Hindus. They are whipped and canned when they go to mosques. Kashmir has become a detention center as was Germany during the reign of Hitler for Jews.
Industry of islamophobia is on rise. In the U.S., about one-half of nationally representative samples of Mormons, Protestants, Catholics, Muslims, and Jews agree that in general, most Americans are prejudiced toward Muslim Americans. Specifically, 66% of Jewish Americans and 60% of Muslim Americans say that Americans in general are prejudiced toward Muslim Americans. Muslims(48%) have been through religious discrimination. It is always felt that Muslims will overtake the society and they will spread violence, hatred and bigotry in society. It is in people's perception that Muslim's will create problems. Well, it is not their fault up to major extent. It is due to extremist groups like Al-Qaeda which conveys terror in hearts of people. Another aspect is the role of the Media which tries to aggrandize every issue for commercial gain. The recent acts of certain so-called Muslim terrorists in America and other parts of the world added much more fuel to the fire which was already burning and the image of bad or evil which was already used by certain Western governments about Muslims got a stamp of approval for many people who are not aware of the true aspects of Islam.
ISLAMOPHOBIA, A FORM OF RACISM
Most scholars agree that Islamophobia is a form of racism. It is anti-Muslim racism. This type of racism stirs up hatred and prejudices on religious beliefs and ethnic backgrounds. Islam is baselessly labeled as treacherous to western civilization. They feel inferior in front of Islamic values. And they are always trying to prove Islam inferior and themselves, superior.
Islamophobia is illustrated as manifestation of cultural racism. Many people go through discrimination because they are perceived as Muslims. Western identities are created within white racialists.15 March, a gunman walked into the Al Noor mosque in Christchurch, New Zealand and opened fire. During the course of his killing spree there, and at the Linwood Islamic Centre, 51 people were slaughtered in their place of worship for no other reason than their Murderer wanted to decide their faith by himself. the racists in Northern Ireland who left a pig's head on the door of the mosque . If this is not racism, then what it is? The motorists demanding £1,000 more to insure their car if their name is Muhammad, then what it is, called religious racism. Then how is it possible for native Muslims of those countries to spend a life of tranquility in those countries, where there not even minor rights of Muslims are protected. Where Muslims face troubles to go to their places of worships. This is not what they call freedom of speech. There is wide variability between freedom of speech and religious racism.
HOW TO ERADICATE ISLAMOPHOBIA?
It should be the first duty of teachers to exterminate such convictions from intellects of the young students and children. Islam is a peace loving religion. Muslims can not harm even an animal without any rationale. Media must also alter the way they present Muslims. Media must show things that are free from any kind of hatred towards religion. Politicians must also acknowledge ways to prevent Islamophobia. It would aid in preventing crimes. Differences in religious beliefs are basis of prejudices. These divergences take place in intellects of young children.
CONCLUSION
Islamophobia is rooted in minds of western people and other non-Muslims. Islamophobia is a slang which deteriorates the tranquility of human mind. Islamophobia is unbearable for Muslims and acts related to it. Such as exhibiting caricatures and lampoons of Holy Prophet Muhammad and then calling it freedom of speech. People are visually impaired to metamorphose among freedom of speech and hate speech. Hate speech, then escorts to ferocity. In retaliation of hate speech Muslim extremists pursuit anarchism. This anarchism ushers to Islamophobia and hence the cycle continues. Western states are chauvinists. Chauvinism has deeply rooted in intellect of people. Despicable oratory bestows people with license to treat Muslims preferentially. Muslims, in many parts of the world are conventionalized as arsonists and terrorists. They consider immigrants as foreign in their lands. Even the natives of those lands are prejudiced as foreigners. Muslim students and teachers are bullied. Together, we can flotsam bigotry and preconception and make world which is full of respect for religions.
REFERENCES
Critical Philosophy of Race
Vol. 7, No. 2 (2019), pp. 306-332 (27 pages)
Published By: Penn State University Press
https://www.jstor.org/stable/10.5325/critphilrace.7.2.0306
Islamophobia: A fungible prop for Muslim religious soft power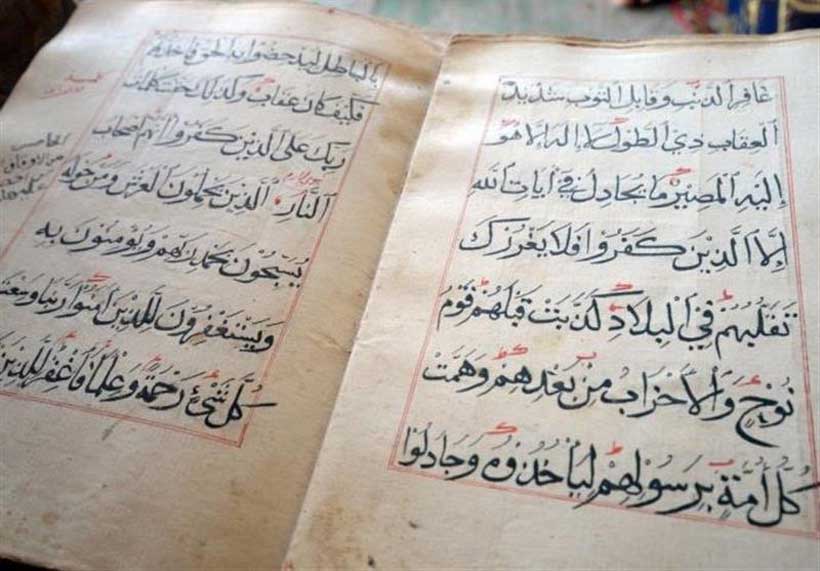 Think the Muslim world is united in opposing Islamophobia? Think twice.
Rising anti-Muslim sentiment in countries like China, Myanmar, and India as well as the West against the backdrop of increased support for anti-migration and extreme nationalist groups, and far-right populist parties is proving to be a boost for contenders for religious soft power in and leadership of the Muslim world.
For Turkey, Iran and Pakistan, supporters of different expressions of political Islam, Islamophobia provides the backdrop for attempts to position themselves as defenders of Muslim causes such as Palestinian rights in Jerusalem, the third holiest city in Islam, the plight of the Rohingya in Myanmar, and conflict in predominantly Muslim Kashmir.
Absent from the contenders' list is China's brutal crackdown on Turkic Muslims in its troubled north-western province of Xinjiang. China, which aggressively has sought repatriation of Turkic Muslims, recently ratified an extradition treaty that Turkey, home to the largest Xinjiang exile community, insists will not put Uighurs at risk.
By the same token, Islamophobia has proven a useful tool to influence efforts by men like French President Emmanuel Macron and Austrian Chancellor Sebastian Kurz to crack down on political Islam and shape the faith in the mould of Turkey & Co's Middle Eastern rivals for religious soft power, Saudi Arabia and the United Arab Emirates.
The Gulf monarchies advocate a vague notion of 'moderate' Islam that preaches absolute obedience to the ruler and is quietist and non-political. The two Gulf states have gone as far as legitimizing China's crackdown and persuading the 57-nation Organization of Islamic Cooperation (OIC) to endorse Chinese policy as an effective way of countering political extremism and violence.
Economics and trade are powerful drivers for the Muslim world's refusal to hold China accountable. But so are the brownie points that major Muslim-majority contenders for religious soft power garner in Beijing. Muslim criticism of the crackdown potentially could make the difference in pressuring China to change its policy.
Saudi and Emirati rejection of and campaigning against political Islam bolsters the rationale of not only China's crackdown but also Russian efforts to control Moscow's potentially restive Muslim minority. China may not like the propagation of political Islam by the Gulf states' religious soft power rivals but values their silence.
Chinese Turkic Muslims is not the only issue over which contenders, including Asian states like Indonesia, irrespective of what notion of Islam they promote, stumble in their quest for religious soft power.
So is another litmus test of claims of a majority of the contenders to embrace religious tolerance and inter-faith dialogue that raises the question of whether contenders should clean up their own house first to give credibility to their often-opportunistic embrace of 'moderate' Islam.
Among the rivals, the UAE, populated in majority by non-nationals, is one of only two contenders to start acknowledging changing attitudes and demographic realities.
Authorities in November lifted the ban on consumption of alcohol and cohabitation among unmarried couples. This week, the UAE opened the door to the naturalization of foreign nationals.
The other contender, Nahdlatul Ulama, the world's largest Muslim movement, has begun tackling legal and theological reform of Islam with the encouragement of the government. The movement offered in October a platform for then US Secretary of State Mike Pompeo to lash out at China's treatment of Turkic Muslims.
By contrast, Pakistan, in an act of overreach modelled on US insistence on extra-territorial abidance by some of its laws, recently laid down a gauntlet in the struggle to define religious freedom by seeking to block and shut down a US-based website associated with Ahmadis on charges of blasphemy.
Ahmadis are a minority sect viewed as heretics by many Muslims that have been targeted in Indonesia and elsewhere but nowhere more so than in Pakistan where they have been constitutionally classified as non-Muslims. Blasphemy is potentially punishable in Pakistan with a death sentence.
The Pakistani effort was launched at a moment that anti-Ahmadi and anti-Shiite sentiment in Pakistan, home to the world's largest Shia Muslim minority, is on the rise. Recent mass demonstrations denounced Shiites as "blasphemers" and "infidels" and called for their beheading as the number of blasphemy cases being filed against Shiites in the courts mushrooms.
Pakistan's rivals in the competition for religious soft power have largely remained silent about the worrying trend, raising questions about the integrity of their commitment to religious freedom and tolerance as well as their rejection of Islamophobia.
Newly appointed Indonesian religious affairs minister, Yaqut Cholil Qoumas, a senior Nahdlatul Ulama official, is proving to be the exception that confirms the rule. Mr. Qoumas pledged in one of his first statements as a minister during a visit to a Protestant church to protect the rights of Shiites and Ahmadis.
Said Indonesia scholar Alexander R Arifianto: "Qoumas' new initiatives as Religious Affairs Minister are a welcome move to counter the influence of radical Islamists and address long-standing injustices against religious minorities. He now has to prove these are not empty slogans, but an earnest attempt at promoting equal citizenship for all Indonesians irrespective of their religious beliefs."