Ukraine's Ecocide in Donbass, 1991 to post-Maidan 2019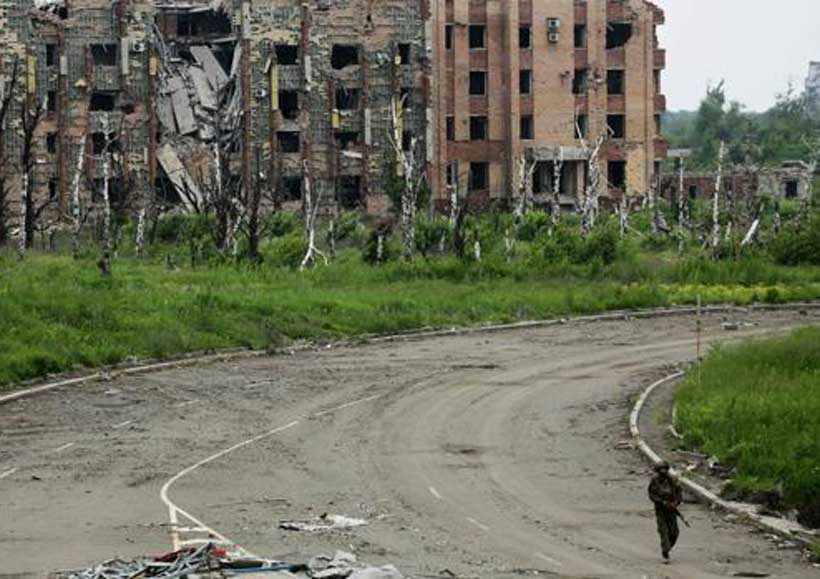 On February 26, 2019, Lugansk People's Republic hosted a roundtable entitled "Ecocide of Ukraine: Consequences." This provided a forum for environmental experts from Lugansk People's Republic (LNR) and DNR to formally start addressing the environmentally catastrophic situation both republics inherited from the post-Soviet Ukrainian government.
Both fledgling republics have already started addressing the vast environmental problems outlined below. Even in the middle of a war, the situation demands remedies Kiev never considered providing.
We did initial interviews for what will be an ongoing series with the Minister of Natural Resources and Ecological Safety of Lugansk Peoples Republic Uri Degtyaryov and Deputy Foreign Minister Ana Soroka on the effect of the civil war on the ecology of Donbass.
When the facts are looked at, no matter how bleak the picture, the government under Leonid Pasichnik is making strides with clean up from installing pollution scrubbers at factories to cleaning up old garbage dumps. Because of the importance of these issues, we'll follow up on the progress at regular intervals.
Minister of Natural Resources and Ecological Safety of Lugansk Peoples Republic Uri Degtyaryov
"You have to understand that life goes on and a new republic is being built; Lugansk People's Republic. With everyday problems and challenges for a government that never existed before there are international laws and rules our government still has to adhere to.
For ecology, this includes international conventions accepted by the civilized world. Our republic is not recognized by the world, but we are trying to live according to international standards. That is why this is the right direction to go in and the policy documents show we voluntarily follow international conventions although we are still not recognized the international community.
Without being recognized, we recognize international rules and standards. So those documents (LNR environmental policy) are prepared being prepared according to international standards.
When we talk about other steps, we have prepared for the next challenges. It is what was discussed at the round table today. For us, the most difficult challenge that we talked about at the round table is that we haven't given a full assessment of the damage caused by military action by the Ukrainian army.
We have to count every crater, every damaged tree, and every destroyed dam. This all has to be translated into monetary values. Unfortunately, we came from a peaceful era. We are ill-equipped for this type of assessment. We lack the methodology needed.
Right now that work is being done. For instance, one small natural object (Ostria Magila) that was a protected area (conservation area) by law which is 49 hectares (121 acres) was damaged by Grad rockets and Hurricane rockets from the Ukrainian army. Thirty-eight enormous craters destroyed the trees and just in damages to the trees, three and one half (3 ½) million rubles of damage was done.
And this was a small area. Can you imagine the costs for the damage to the rest of the republic? We are assessing the damage.
The second stage to what we are doing is to remediate the damage that has been done so far. We have 3.4 thousand hectares of wooded area that is destroyed by military action; it's a proud moment to say we are replacing it. It takes years for trees to grow. It's one thing to plant them. You have to take care of them. They have to be pruned and cared for.
And so now we say with pride, the first seedlings have grown and the crowns have formed. They are replacing wooded areas that were destroyed. We have replanted 270 hectares of wooded area that was destroyed by the military action.
Every year we plant seedlings and we still have to purchase more. And of course, we deal with other everyday problems. Before the war, there was no recycling of trash in Lugansk Oblast. Right now, we are recycling 82 types of trash.
Before the war, we didn't have the replacement fish to replenish supplies. Now we have 12 fish farms that produce replacement fish.
So, in short, we need peace and everything else we'll do ourselves."
Deputy Foreign Minister Ana Soroka concludes Ukraine's use of banned munitions is war crimes and ecocide.
LNR Deputy Foreign Minister Ana Soroka 
"Ecocide according to international law is considered a most dangerous crime against humanity. There are several directions in this law, the first one is;
Ecocide is considered to be one of the most dangerous breaches because it affects a wide group of people over a long period of time. We know the results of ecocide can last not only decades but the effects can go on for hundreds of years and cause enormous and unfixable effects on the health of people.
We conclude/assert that ecocide is a crime against humanity.
The second direction of the law is that it falls under war crimes. Following the orders of the Ukrainian government, the Ukrainian army uses prohibited chemical weapons like white phosphorus and napalm. We see nature is suffering irreparable damage and this is a war crime.
For us, it is very important to collect evidence and material of all the crimes of Ukraine. At this time, in order to fully protect ourselves, we put a plea into different international organizations, for instance at the (ICC) International Criminal Court.
According to the Minsk platform, many times we addressed this problem, not just here in Donbass and the front line territory, but also in Ukraine. As it turns out, in the middle of Europe, there is a hotbed of the ecological catastrophe that can spread and in the future affect the rest of the world."
Since the heyday of the Soviet Union, the Donbass region provided most of the industrial production in Ukraine and the most environmentally hazardous industries. Of consequence, the Lugansk region also produces the highest agricultural output in Ukraine.
The combined stress of industrial and agricultural production along with transport infrastructure and high population density creates the largest manmade per capita load on the biosphere in Ukraine or even Europe as a whole.
From 1991 onward, the situation presented itself for Western Ukrainian oriented politicians to take revenge on areas that traditionally rejected Ukrainian nationalism and Banderism. Donbass regard the UPA (Ukrainian Insurgent Army) as war criminals. The UPA and OUN (Organization of Ukrainian Nationalists) was a political group allied with Nazi Germany.
They were based in Poland and obsessed with establishing a country of their own. The OUN and UPA tortured and murdered civilians across what would become Soviet Ukraine before, during, and after WWII.
From the 1991 referendum that separated Ukraine and dissolved the Soviet Union, the children, grandchildren, and Diaspora relatives of the OUN and UPA actively sought to punish the regions that did not support a united Ukraine allied with WWII Germany.
Ukraine has a notoriously bad environmental record and most of the environmentally hazardous businesses are located in the Lugansk area. There are roughly 1500 businesses in the coal, metallurgical, machine building, chemical, and oil industries. Annually about 700,000 tons of pollutants have been released into the atmosphere and more than ¾ are not cleaned at all.
All of this activity went unchecked from 1991 onward. Corrupt pro-West Ukraine politicians took over the government when the Soviet Union collapsed and the environmental condition across Ukraine deteriorated.
According to a 2005 abstract, the quality of the water was five times worse than the air quality and the destruction of the environment has gone on unabated for an additional 13 years since it was written. Toxic emissions from the mines and garbage disposal as well as streams and tributaries disappearing because of silting have destroyed much of the water resources.
According to the abstract Ecological crisis of Donbass as an industrial region of Ukraine, the Lugansk region has the lowest life expectancy in Ukraine because of these factors.
According to the report, 85% of children born in the Lugansk Region are born with various cardiopulmonary pathologies and abnormalities due to the described environmental factors. Decades ago Lugansk should have been recognized as an ecological disaster zone.
It's been more than 2 decades since the situation in Lugansk and across Donbass was recognized. If Ukraine was serious about expressing governmental oversight in the region, making sure the children weren't being poisoned would have been the best place to start.
This was well known even before the presidency of Victor Yushchenko. Yushchenko became famous as the Ukrainian nationalist president who tried to rehabilitate the image of Stepan Bandera, one of Ukraine's WWII OUN Nazi leaders. Bandera's OUN is famous in the Lugansk Donbass region for torturing and murdering civilians.
Instead of making even a token effort at environmental policy and remediation, Ukraine's government even allowed the Soviet built infrastructure to degrade to the point where coal mines closures were done illegally, disregarding safety procedures and flooding adjacent areas with toxins and undermining residential structures.
Before the war started in post-Maidan Ukraine, 150 coal mines needed constant pumping and drainage.
The Ukraine Army (VSU)has targeted power stations and transmission lines to exasperate the situation. As a result, electric service interruptions occurred for mines in the Komsomolets Donbassa, Lidiivka, Vuglegirska, Chervonyi Proflintern, Bulavinskaya, Olkhovatska, Trudovskaya, Chelyuskintsev, the Sukhodolskaya-Vostochnaya, Privolnyanska, Nikanor-Nova, Kyivska, Dovzhanska- Capitalna, Centrospilka, Kharkivska, Chervonyi Partizan, Samsonivska-Zakhidna, Pershotravneva, Proletarska, Bilorechenska, Frunze, Vakhrusheva, Cosmonavtiv, Dzerzhinskyi, Sverdlov and others.
Damage and disconnection of coal-mining enterprises from electric services led to the shutdown of mine water drainage systems. This, in turn, led to full flooding of the mines and further poisoning of the region's water supply.
Ecocide is the premeditated destruction of an area's environment to destroy its people or the possibility of inhabiting or living there. Long before the war which now complicates current remediation efforts, a passive depopulation effort in Donbass was underway.
This is why the Ukrainian government environmental effort in Donbass is being referred to as ECOCIDE.
Turkey to Seek Larger Role in the Black Sea and the South Caucasus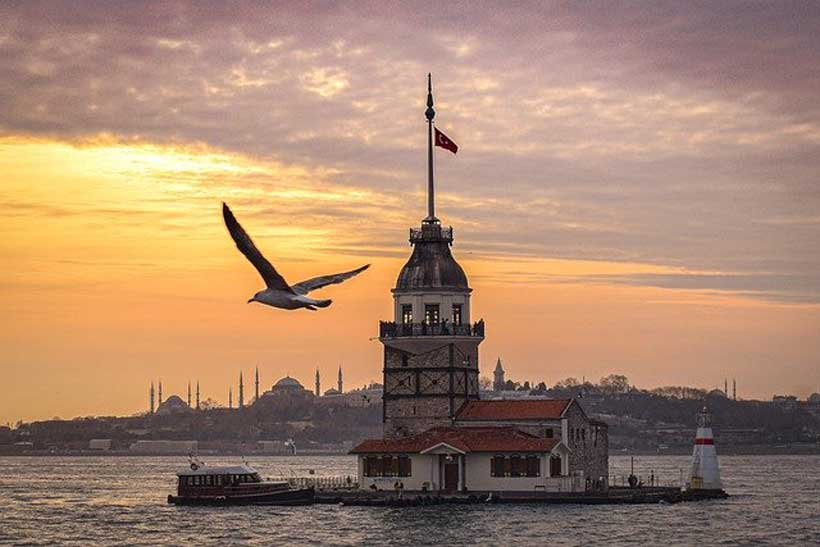 As Turkey-Russia disagreements intensify in northern Syria, another theater – the Black Sea and the South Caucasus – is starting to play a bigger role in Turkey's thinking in the coming years. Ankara is likely to increase its military and economic cooperation with Georgia and try to shore up Tbilisi's NATO membership aspirations.
Turkey's significance in the regional geopolitics is dictated by the country's geography and the fact that it borders regions of different geopolitical importance. Whether it is the Black Sea, South Caucasus or Syria, all these regions experience crises of alternating magnitude, which directly impacts Turkey's borders. Though over the past decade Ankara has remained perceptive of various military and economic developments along its borders, nevertheless, it could be argued that it is the Syrian crisis that has largely consumed Turkey's entire foreign policy attention. It is in Syria that Ankara has faced its major competitors, Russia and Iran, which, both, against Turkish interests, pursue their strategic goals of securing the sovereignty of Syria under the current president, Bashar al-Assad.
However, as Moscow's pressure on Ankara in Syria grows, Turkey might turn its attention to other regions to offset Russian influence. Two such regions are the Black Sea region and the South Caucasus where the security situation has worsened significantly. Over the past decade there have been consistent efforts from Russia to increase its military and economic influence in the region. The annexation of Crimea in 2014, ensuing military efforts to limit maritime traffic across the Kerch Strait, exponential growth of the Russian military personnel in Georgia's Abkhazia, Tskhinvali Region, etc. all these measures complicate any viable western countermeasures in the region. Therefore, due to its geographic proximity and geopolitical interests in the Black Sea and South Caucasus regions, Ankara, in light of heightened competition with Russia in Syria, is likely to play a more active role in these theaters.
Indeed, Turkey is quite worried over the recent decade's developments to its north and north-east. Though Ankara and Moscow have shown that both could successfully cooperate in different theaters, they, however, remain geopolitical competitors with diverging visions over the Black Sea and the South Caucasus. Russia's annexation of Crimea leaves little chance for two powers to find a lasting compromise. In fact, Ankara has already started addressing this problem through helping Ukraine build a powerful military which could serve as a certain limit on Russia's ambitions in the Black Sea area.
This geopolitical thinking was underscored in February when Turkish President Recep Tayyip Erdogan visited Ukraine and announced $36 million in Turkish military aid for Ukraine. During the visit a framework agreement on cooperation in the defense sector was signed, which aims to facilitate cooperation between the countries in the defense sphere on the basis of reciprocity. This Turkish policy builds upon its recent consistent efforts to shore up Ukraine's military capabilities through intense cooperation meetings. Moreover, in 2019 Baykar Makina, a privately owned Turkish drone maker, has won a $69 million contract to sell six Bayraktar TB2 UAVs to Ukraine. Indeed, on February 12 Turkish and Ukrainian military delegations openly discussed the possibility of enhancing bilateral security cooperation in the Black Sea region. This also involved potential participation in joint exercises and intensification of dialogue between Turkish and Ukrainian naval forces.
Thus, based on this trend, it is likely that in the coming years we could witness a further growth in military cooperation between Kyiv and Ankara. The latter would specifically work on expanding Ukraine's defense capabilities both, maritime and land, vital to limit Russia's military operations in eastern Ukraine or at sea along Ukraine's Black Sea coast.
In the South Caucasus
That Turkey's evolving thinking towards the Black Sea region is not an isolated case is also clear in Ankara's recent growing attention paid to Georgia. For example, in December 2019 Turkey announced it would allocate 100 million Turkish liras (about $17 million) to the Georgian Ministry of Defense to carry out a reform in the sphere of the military logistics. This follows a significant growth in the transfer of Turkish defense capabilities to Georgia throughout 2019. In the first 11 months of 2019, exports of Turkish defense products to Georgia amounted to $3.9 million, which is approximately 37.8% more than what was during the same period of 2018. These measures also link up with a deep military cooperation that both states enjoy within Turkey-Georgia-Azerbaijan trilateral format (extended for 2022) when in mid-2019 the parties agreed to cooperate in creating military forces and defense systems in line with NATO standards.
This region has always been a space of intense Turkish-Russian competition and it is a crucial component of the country's strategy of foreign policy diversification Ankara has pursued since early 1990s. Turkey has actively worked on connecting the South Caucasus region to its growing energy market consumption by initiating/facilitating various east-west energy and infrastructure projects. The TANAP, Baku-Tbilisi-Kars railway, Baku-Tbilisi-Ceyhan etc. have served as a powerful tool for Ankara to secure/strengthen its vital geopolitical interests. This thinking was clearly reflected during the latest meeting between the Turkish President and Georgian PM, Giorgi Gakharia in October 2019. For example, Erdogan stressed that the Baku-Tbilisi-Kars railway represents not only "a step of historic importance," but it also "introduces a new means [of transportation infrastructure] that interconnects the three friendly countries [Turkey, Georgia, Azerbaijan]." Thus, it is in Turkey's vital interest to keep the corridor to Azerbaijan and the wider Caspian basin as free and secure as possible primarily from Russian military and economic ambitions.
To pursue this agenda would be possible through an increase of military cooperation with Tbilisi. However, though significant in numbers, just Turkish military aid (provided to Georgia in 2019 and in previous years) might not be enough to extensively increase Georgia's military capabilities. Indeed, over the past decade or so, while Syria dominated Ankara's agenda, Russia's intensive militarization of Abkhazia and Tskhinvali Region changed a balance of power in the South Caucasus.
This geopolitical thinking could have been behind an interesting reappraisal of Turkish foreign policy. This January, during the Davos World Economic Forum in Switzerland, the Turkish Foreign Minister Mevlut Cavusoglu unexpectedly called for Georgia's accession into NATO: "I don't understand why we have not invited Georgia, or [that] we haven't activated the action plan for Georgia to become a member." He also added "We are criticized for having relatively better relations with Russia as a neighbor, but our western friends are not agreeing to invite Georgia because they don't want to provoke Russia. But Georgia needs us, and we need an ally like Georgia. So, we need enlargement and Georgia should be made a member."
This represents a novelty in Turkey's approach. Growth in military cooperation with Georgia as well as an open support for its NATO aspirations could well signal the beginning of a new strategic approach within Turkey's neighborhood. Considering the military pressure emanating from Moscow in the Black Sea and Syria, Ankara could start pressuring the Kremlin by propping up those very borderland states which share difficult relations with Russia.
This is still far from a clear proxy competition, which takes place between the US and Russia. Moreover, Turkey and Russia will be striving to avoid confronting each other militarily. Even if the Syrian conflict ends in the near future, Turkey will still have to address a changing military, thence geopolitical, balance of power to its north and north-east, to limit a predominant Russia.
For Tbilisi, on the other hand, an evolving perspective in Turkey's foreign policy could provide a significant geopolitical boost in its quest to link up with NATO. Turkey using its vital position as a NATO member could offer a much deeper military cooperation beyond what is already seen within the Turkey-Georgia-Azerbaijan trilateral cooperation.
Author's note: first published in Caucasus Watch
Russia aids Italy in fight against COVID-19: Why we should be aware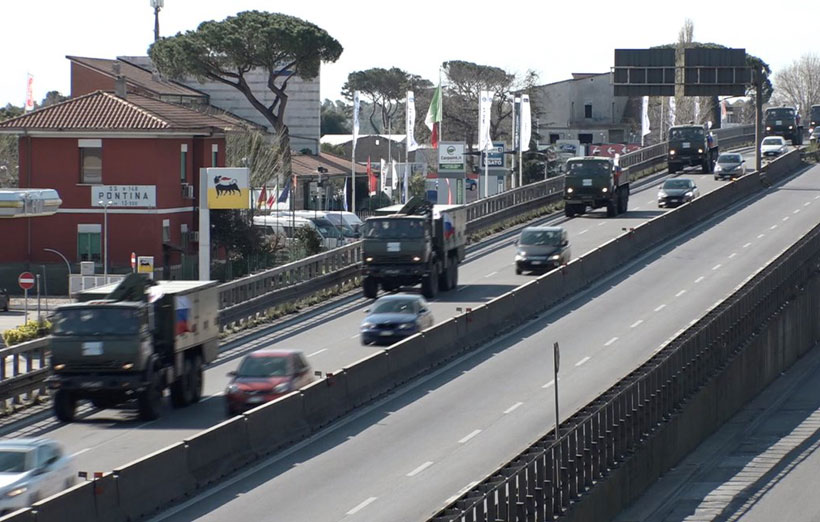 You've probably heard this week that Russia ­- with such ceremony, might I add – sent planes with its military medics to Italy to help in the fight against the coronavirus. This charity event was nothing more than a PR stunt by the Russian army, the sole purpose of which was to spread Moscow's propaganda narratives and influence the Italian public, as well as politicians.
It seems that some Italians are aware of this as well. The newspaper La Stampa cited high-ranking officials and reported that 80% of the aid sent by Russia turned out to be "completely useless", adding that it is being used as a cover by Vladimir Putin to further his own political and economic ends. Right from the beginning, there was no humanitarian element to this charade.
Moscow, as one would expect, denied this, stressing the "good" nature of its intentions. Sadly, such sentiments are shared also by Italian politicians. As reported by La Stampa, the Italian prime minister agreed to receive aid from Russia to please Moscow and improve bilateral relations.
Currently, an increase in Russian disinformation can be observed in Italian social media – fake accounts are thanking Russia for the support, some are continuously slandering the EU and NATO about their inability and individual useful idiots are even tearing off EU flags and replacing them with Russian ones. And all of this is eagerly reported by the pro-Kremlin and anti-EU media outlets.
Unfortunately, a large part of Italians, crippled by the crisis, will believe the Kremlin's propaganda campaign, and we can soon expect increased criticism of the EU and NATO coming from Rome along with improved relations between Italy and Russia. I think this will most likely begin by Rome attempting to cancel the sanctions imposed against Moscow.
The coronavirus is a global issue, but it seems that Moscow for quite some time has been lying about the spread of the virus in Russia in order to paint itself to the rest of the world as civilization's last refuge. Rumors are spreading among Russian social media users about the special genes and formidable immune systems of the Russian nation, and this has resulted in many, including the elite, believing that COVID-19 will not affect them. At the same time, an unprecedented outbreak of "pneumonia" continues in Russia.
Despite Putin ordering to implement emergency measures to combat the coronavirus (the constitutional vote has been postponed and everyone in Russia received a paid week off from work), it is clear that the Kremlin's primary objective is to exploit the new crisis to gain diplomatic advantage over the West.
This means that not long from now other EU and NATO member states could receive offers of "aid", and this also includes Latvia. Let's hope that our politicians, unlike the Italians, will have enough mental clarity to resist the Kremlin's lies and refuse any ambiguous offers before it's too late.
Imagine such a scenario: the crisis caused by COVID-19 in Europe continues to worsen: the US, the UK and other partners of Latvia are too busy with their internal problems and are no longer able to support Europe's eastern flank against Russia. The response capabilities of NATO are paralyzed, and the West is unable to guarantee even diplomatic support for Latvia. Moscow understands this, and the Kremlin decides to act by turning to the Baltic states with an act of "goodwill" in the form of 10 military aircraft containing "humanitarian" aid.
Looking back at history, I clearly remember how "humanitarian aid" trucks from Moscow helped during the Ukraine crisis when Russia occupied Crimea. Kremlin-hired trolls worked even more vigorously by glorifying the Kremlin, which had no issues of using the pretext of humanitarian aid to occupy the Crimean Peninsula.
Italy saw this scenario and clearly lost. What would our own government do in such a situation?
Defeating Systemic Corruption? Anti-Corruption Measures in Post-Revolution Ukraine and Armenia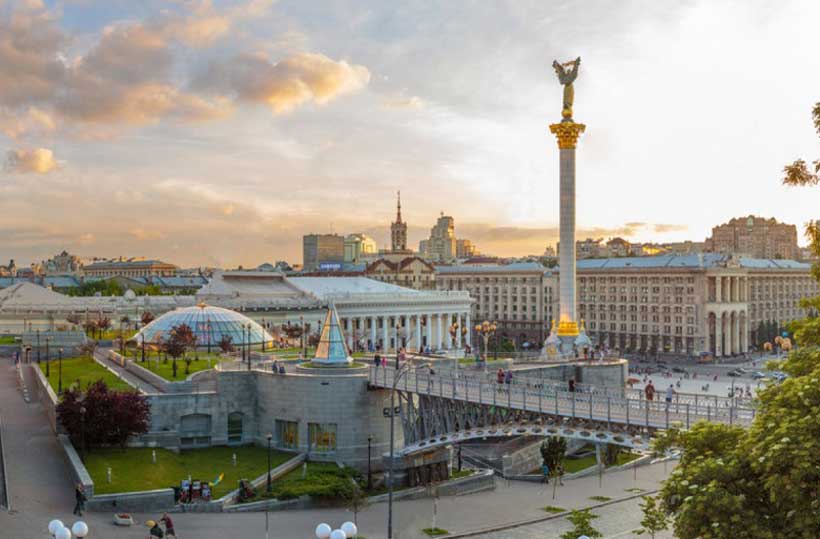 Ukraine and Armenia offer case studies on the challenges of recovering from post-Soviet authoritarian legacy, fraught with rampant corruption. As a matter of fact, systemic corruption has long condemned the two post-Soviet countries to a vicious circle of underdevelopment, bad governance and inability to implement fundamental economic and political reforms. Not surprisingly, the anti-corruption reforms have been put at the heart of post-revolution state-building in both countries.
Notably, Ukraine's former President Petro Poroshenko's government significantly reduced the corruption, particularly in the gas, banking, and government procurement sectors. As a sign of moving the fight against corruption to the highest possible policy agenda, the Ukrainian government introduced the National Anti-Corruption Bureau and the Specialized AntiCorruption Prosecutor's Office NABU as well as Specialized Anti-Corruption Prosecutor's Office (SAPO) established in 2015 with the participation of civil society and donor countries. Yet, the effectiveness of these institutions has been questioned by several observers, pointing to insufficiency of anti-corruption measures amidst unrelenting efforts by power groups to retain their outsized influence over law enforcement and justice. In essence, Poroshenko's steady decline as a political powerhouse significantly owed to his failure to eradicate corruption.
Meanwhile, VolodymyrZelensky's promises of defeating rampant corruption resonated with Ukrainians, who placed a great deal of faith in his 'game-changing' agenda.
The Rada's first day was marked with the adoption of important pieces of anti-corruption legislation, including the removal immunity from prosecution for MPs and the proposal to provide the National Anti-Corruption Bureau of Ukraine (NABU) with the right to undertake autonomous surveillance.
Moreover, Zelensky's anti-corruption efforts resulted in investigations and subsequent arrests of some of President Poroshenko's associates, including Oleg Hladkovsky, a top Defense official; a People's Front party MP and the former head of the Rada's defense committee SerhiiPashinsky; ex-deputy minister for the occupied territories Yuri Hrymchak; and Poroshenko Bloc MP YaroslavDubnevych, etc. Furthermore, Zelensky put the High Anti-Corruption Court into action, that passed a bill reinstating criminal liability for the illicit enrichment of officials.
Similarly, the post-revolution government in Armenia criminalized illicit enrichment and intensified its anti-corruption campaigns. The government pushed for a series of high-profile trials against former senior officials, most notably ex-president Robert Kocharyan, former high-ranking officials Manvel Grigoryan, Aram Harutyunyan, Seyran Ohanyan and others. This extended to former defense minister and outstanding former ruling Republican Party member, Vigen Sargsyan, who was charged with "abuse of power," as well as to former Chief of Police Alik Sargsyan – charged with covering up illegal post-election crackdown on opposition protesters in Yerevan in 2008 and with destroying evidence of the "overthrow of the constitutional order" led by then President Kocharyan. However, these arrests and investigations have not yet led to court rulings. Essentially, both Pashinyan's and Zelensky's fight against corruption has so far focused on punishing former governments' members or associates. The question remains if the anti-corruption measures will move beyond selective prosecution of former officials to the unequivocal application of "zero tolerance for corruption" principle.
This, in turn comes down to the furtherance of democratic reforms , leading to the advancement of good governance practices and eradication of the systemic corruption in both countries.Some critics have been skeptical about the effectiveness of anti-corruption reforms in these countries, positing that while governments embark on "crowd-pleasing affairs," much needs to be done to address the more systemic problems that the new governments inherited.
Both Zelensky and Pashinyan have placed a special emphasis on defeating judicial corruption. While former Ukrainian President Poroshenko hailed the judicial reform as "the mother of all reforms," there was not much to reinforce government's pledges of fundamental reforms.
In an effort to rectify this, in autumn 2019, President Zelensky embarked on judicial reforms. More specifically, he dismissed the High Qualification Council of Judges (the body responsible for attestation and selection of judges), announced plans to reload the Higher Council of Judges (the highest self-governance body of judges) and halved the number of Supreme Court judges. Remarkably, while the Venice Commission, an advisory body of the Council of Europe, praisedZelensky's government's judicial reform, it expressed concern over certain aspects of the reform, pertaining to "important issues of the rule of law" in Ukraine. The Commission criticised the situation, where the politicians are seen to get too much power to determine whether the sitting judges remain in their position or not. Similarly, the judicial corruption is one of the most harrowing challenges facing Pashinyan's government. Following the controversial release of second President Robert Kocharyan in May 2019, Pashinyan contended that the judiciary is a remnant of the former corrupt system which would cook up conspiracies against the Armenian people. As a result, he called for a mandatory "vetting" of all judges to the all the courts in the country because of their ties to the previous regime. The tension between Pashinyan's government and the "remnants" of the former regime reached a point, where the Armenian parliament adopted a bill on holding a referendum on suspending the powers of a majority members of the Constitutional Court. Pashinyan would largely treat the current Constitutional Court as an impediment to completing the revolution in Armenia. More specifically, it was regarded as an instrument that prevented the people from exercising their right to form a government in the country in the 1996, 1998, 2003, 2008, 2013 presidential elections. Notably, PACE co-rapporteurs for the monitoring of Armenia, called on Armenian political players to refrain from actions and statements that could be perceived as exerting pressure on the judiciary. Essentially, Pashinyan threw his weight behind changing the Constitutional Court, contending that the latter represents the corrupt regime of Serzh Sargsyan, rather than the people of Armenia. Furthermore, he regarded the opponents of the referendum as "anti-state" forces.
Overall, the judicial reform remains as big challenge in both countries, as its success is critical to breaking with the authoritarian legacies.
Based on the comparative analysis of anti-corruption strategies in developing countries, there are three main observations to make regarding Ukraine's and Armenia's trajectories.
First, in both countries corruption has been deeply entrenched and a result of the post-soviet authoritarian legacy. Essentially corruption has permeated every section of society and become a way of life in both countries . A major impediment to democratic state building, including fight against corruption in Armenia and Ukraine is related to prevailing post-Soviet "informality". The use of informal networks and connections in exchanges of favours, gift-giving along with other informal activities have been been deeply ingrained in both Ukrainian and Armenian societies. Therefore, the state apparatus, as well as education, healthcare, judiciary and law enforcement have long been dominated by informality.Thus, quite often the institutions that have been set up to fight corruption run up against deeply entrenched habits of graft in society and politics. Even though it would be an oversimplification to contend that Armenian and Ukrainian societies are congenitally hooked on graft as a way of life, the "culture of corruption" will not disappear overnight. Studies show that Ukrainian citizens tend to "condemn" high-level corruption" yet "regard petty corruption as a justifiable evil". As a matter of fact, countries with long histories of informal illiberal practices and corruption often face tremendous challenges in eradicating these blights .Therefore eradicating the culture of corruption and informality should be an urgent priority on the reform agendas of new Ukrainian and Armenian governments.
Second, one of the biggest challenges of anti-corruption reforms in developing and particularly transitional countries is the persistence and prevalence of corrupt practices by political and economic elites. More specifically, the residual influence of oligarchy presents a threats to the fight against systemiccorruption. Clearly, the political elite's robust commitment to eradicating systemic corruption is indispensable. Meanwhile, inconsistencies and the weakness of a commitment lead to a situation, under the banner of "zero tolerance for corruption" governments keep playing a "tolerant corruption" game. Although political will may not be sufficient, it is a necessary condition to defeat corruption. The case of Romania demonstrates that the political will to defeat corruption may well make up the absence of a tradition of the rule of law and democracy. More specifically, the European Union pressure, along with the electoral pressure and the political will of the domestic political elite combined to ensure the establishment of the rule of law and defeating corruption in the Romanian judiciary .
Third, external factors including the anti-corruption programs of international donors have proved conducive to the fight against corruption. While Ukraine's choice for Europe and fervent desire to irreversibly depart from the orbit of the Russian influence is a crucial impetus to defeat corruption, Armenia's centrality in the Russia-led socio-political order has remained intact. Nevertheless, Pashinyan's government's anti-corruption efforts prompt to posit that international efforts may well resonate with prevalent social norms in Armenia. A question remains if the legitimacy of the anti-corruption norms promoted particularly by the European Union will lead to their smooth implementations in Ukraine and Armenia.
Last but not least, the lessons from the successful anticorruption crusades of Singapore and Hong Kong show the need for anticorruption reform initiatives to be participatory and inclusive of all stakeholders including public and private sectors as well as civil society. Thus, it is absolutely essential for Armenian and Ukrainian civil society organizations to further develop institutional and professional capacity to contribute to anti-corruption reforms and influence their implementation.
Overall, the grounds for cautious optimism need to get reinforced to ensure that systemic corruption will no longer undermine democratic state-building in both countries.