The emerging new world order's alarm bells: Men like Brandon Tarrant and Andreas Breivik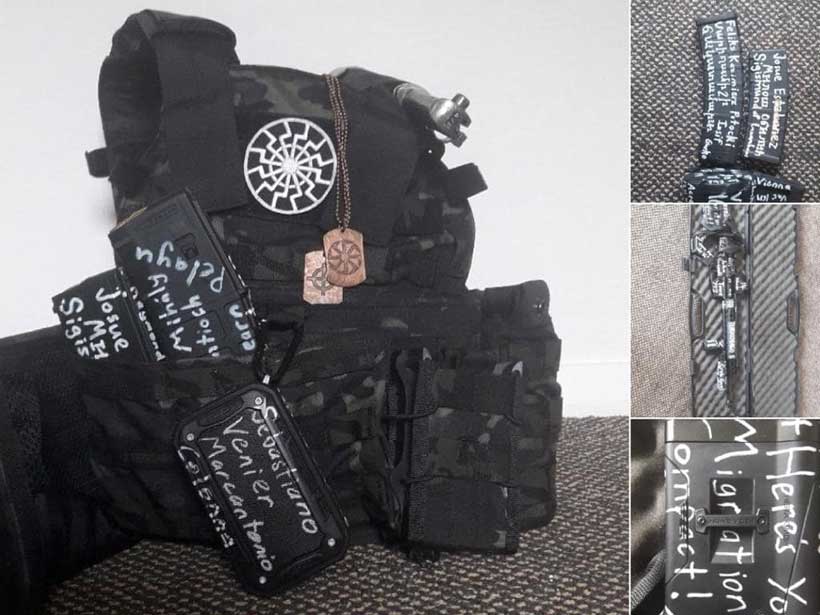 This week's attack on two mosques in New Zealand reflects a paradigm shift: the erosion of liberal values and the rise of civilisationalism at the expense of the nation state.
So do broader phenomena like wide spread Islamophobia with the crackdown on Turkic Muslims in Xinjiang as its extreme, and growing ant-Semitism These phenomena are fuelled by increasing intolerance and racism enabled by far right and world leaders as well as ultra-conservatives and jihadists.
These world leaders and far right ideologues couch their policies and views in terms of defending a civilization rather than exclusively a nation state defined by its citizenry and borders.
As a result, men like China's Xi Jingping, India's Narendra Modi, Hungary's Victor Orban and US president Donald J. Trump as well as ideologues such as Steve Bannon, Mr. Trump's former strategy advisor, shape an environment that legitimizes violence against the other.
By further enabling abuse of human, minority and refugee rights, they facilitate the erosion of the norms of debate and mainstream hate speech.
Blunt and crude language employed by leaders, politicians, some media and some people of the cloth helps shape an environment in which concepts of civility and mutual respect are lost.
Consequently, the likes of Brenton Tarrant, the perpetrator of the attacks on the Christchurch mosque in which 49 people died, or Andreas Breivik, the Norwegian far-right militant who in 2011 killed 78 people in attacks on government buildings and a youth summer camp, are not simply products of prejudice.
Prejudice, often only latent, is a fact of life. Its inculcated in whatever culture as well as education in schools and homes irrespective of political, religious, liberal, conservative and societal environment.
Men like Messrs. Tarrant and Breivik emerge when prejudice is weaponized by a political and/or social environment that legitimizes it. They are emboldened when prejudice fuses with politically and/or religiously manufactured fear, the undermining of principles of relativity, increased currency of absolutism, and the hollowing out of pluralism.
Their world is powered by the progressive abandonment of the notion of a world that is populated by a multitude of equally valid faiths, worldviews and belief systems.
The rise of civilisationalism allows men like Messrs. Tarrant and Breivik, white Christian supremacists, to justify their acts of violence in civilizational terms. They believe their civilization is under attack as a result of pluralism, diversity and migration
The same is true for jihadists who aim to brutally establish their vision of Islamic rule at the expense not only of non-Muslim minorities but also Muslims they deem no different than infidels.
Civilisationalism provides the justification for men like Hungary's Mr. Orban to adopt militant anti-migration policies and launch attacks laced with anti-Semitism on liberals like financier and philanthropist George Soros.
It also fuels China's crackdown on Turkic Muslims in the north-western province of Xinjiang, an attempt to Sinicize Islam and the most frontal assault on the Islamic faith in recent memory.
Similarly, civilisationalism validates Mr. Modi's notions of India as a Hindu civilizational state and Mr. Trump's anti-Muslim and anti-migrant policies and his continued vacillation between lending racism and white supremacism legitimacy and condemning far-right exclusivism.
Civilisationalism poses a threat not only to the world we live in today but to the outcome of the geopolitical struggle of what will be the new world order. The threat goes beyond the battle for spheres of influence or competition of political systems.
Civilisationalism creates the glue for like-minded thinking, if not a tacit understanding, between men like Messrs. Xi, Orban, Modi and Trump, on the values that should undergird a new world order.
These men couch their policies as much in civilisationalism as in terms of defense of national interest and security.
Their embrace of civilisationalism benefits from the fact that 21st century autocracy and authoritarianism vests survival not only in repression of dissent and denial of freedom of expression but also maintaining at least some of the trappings of pluralism.
Those trappings can include representational bodies with no or severely limited powers, toothless opposition groups, government-controlled non-governmental organizations, and some degree of accountability.
The rise of civilisationalism is further facilitated by a failure to realize that the crisis of democracy and the revival of authoritarianism did not emerge recently but dates back to the first half of 1990s.
Political scientists Anna Lührmann and Staffan I. Lindberg concluded in a just published study that some 75 countries have embraced elements of autocracy since the mid-1990s. Key countries among them have also adopted aspects of civilisationalism.
The scholars, nonetheless, struck an optimistic tone. "While this is a cause for concern, the historical perspective…shows that panic is not warranted: the current declines are relatively mild and the global share of democratic countries remains close to its all-time high," they said.
This week's attack in Christchurch is one of multiple civilizational writings on the wall.
So are the killings committed by Mr. Breivik; multiple jihadist attacks, the recasting of political strife in Syria and Bahrain in sectarian terms; the increasing precarity of minorities whether Muslim, Christian or Jewish; rising Buddhist nationalism, and the lack of humanitarianism and compassion towards refugees fleeing war and persecution.
These alarm bells coupled with the tacit civilisationalism-based understanding between some of the world's most powerful men brushes aside the lessons of genocide in recent decades.
Ignoring the lessons of Nazi Germany, Hutu Rwanda, the Serbian siege of Srebrenica or the Islamic State's Yazidis poses the foremost threat to a world that is based on principles of humanitarianism, compassion, live-and-let-live, and human and minority rights.
Framing the challenge, Financial Times columnist Gideon Rahman noted that Mr. Trump's "predecessors confidently proclaimed that American values were 'universal' and were destined to triumph across the world. And it was the global power of western ideas that has made the nation-state the international norm for political organisation. The rise of Asian powers such as China and India may create new models: step forward, the 'civilisation state.'"
Mr. Rahman argues that a civilizational state rejects human rights, propagates exclusivism and institutions that are rooted in a unique culture rather than principles of equality and universalism, and distrusts minorities and migrants because they are not part of a core civilisation.
In short, a breeding ground for strife and conflict that can only be kept in check by increasingly harsh repression and/or attempts at mass re-education and homogenization of the other – ultimately a recipe for instability rather than stability and equitable progress.
Attack on Pakistan Stock Exchange: A Fuel-to-fire in Southeast Asia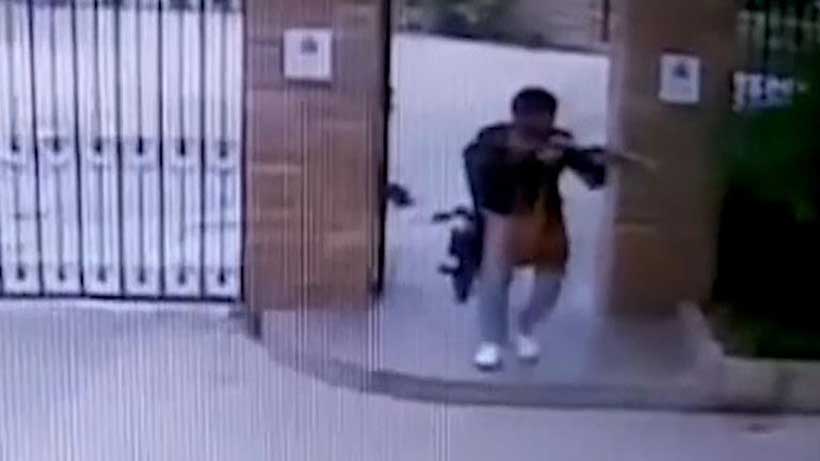 On June 29th, four armed men opened fire in the premises of Pakistan Stock Exchange, Karachi. All four terrorists were successfully gunned down on the spot by the police, whereas one policeman and three guards were shot fighting. A representative account of Balochistan Liberation Army (BLA), a US-designated terrorist organization, on Twitter claimed responsibility for the attack. Prime Minister Imran Khan pinned this attack on India the very next day. This incident could further escalate the already high tensions between Pakistan and India. Apparently, the shootout lasted for only eight minutes but the context of it has been developing for ages.
BLA is a Baloch separatist militia which aims for an independent Balochistan due to 'economic exploitation by the rest of Pakistan'. Its ultimate goal is to form an independent state of Balochistan where all the regional resources are used for the development of the Baloch nation.
Both India and BLA see Pakistan as their mutual enemy. India seems to never let go of any opportunity that leads to instability in Pakistan. RAW, leading Indian intelligence agency, has been accused of sponsoring this banned outfit on multiple occasions. In an interview in 2009, Hairbiar Marri, founder of Free Balochistan Movement (FBM), said, "We appreciate any kind of aid for BLA, be it moral or any other kind." An alleged Indian spy, named Kulbhushan Jadhav, was arrested in 2016 on the charges of terrorist activities in Balochistan. In a video confession, Jadhav said, "These activities have been of anti-national or terrorist nature which resulted in the killing and wounding of Pakistani citizens."
Since the formation of Narendra Modi's far-right wing government in India, the relations between the two bitter neighbours have continued to soar. Military stand-off on the Line of Control among the two nuclear-armed states has become habitual. Lockdown in Kashmir, 2016 'surgical strike' and 2019 Balakot Dogfight were some of the significant incidents occurred over the recent years. Ajit Doval, PM Modi's current advisor on National Security, has allegedly devised what is called the 'Doval Doctrine' for carrying out covert operations in Pakistan, especially Balochistan. And now, the attack on the economic hub of Pakistan, claimed by BLA, exhibits a similar pattern. "We have no doubt that it [PSX attack] was planned in India", said PM Khan while addressing the Parliament.
Earlier in June, New Delhi directed Pakistan High Commission to reduce its staff by half. India blamed Pakistani envoys of espionage. Dismissing it as a false claim, Pakistan did the same for Indian High Commission staff.
The Chinese element
With the China-Pakistan Economic Corridor, a flagship project of China's Belt and Road Initiative, the BLA considers its 'national' identity in danger. It is repeatedly found to threaten and carry out activities against Chinese-backed projects. Chinese Engineers working in Balochistan were targeted in a suicide attack in August, 2018. In 2018, BLA also took responsibility for the attack on Chinese Consulate in Karachi.
The separatists consider CPEC an underhand exploitation of the resources belonging to the Baloch. In an email to AFP, the Baloch Liberation Army (BLA) claimed that the PSX attack was not only on "Pakistan's economy" but also on "China's exploitative plans for Balochistan".
Dr. Moeed Pirzada, a Pakistani columnist, has analyzed that RAW is trying to market BLA's perspective as 'Anti-China' militant outfit. He further draws that RAW is attempting to gain sympathy of western powers for Balochistan cause by exposing the neo-imperial mindset of China. The west is already wary of China's 'debt-trap diplomacy' for the poor, developing nations in Asia and Africa. If they get the ear of the west, things might take a new turn.
The hostility between India and China increased over the past months regarding the Line of Actual Control (LAC). The claims of 135,000 square kilometer area along the border is a dispute between India and China, processing via negotiations and dialogues. Years of negotiations between New Delhi and Beijing failed on June 15th when troops of either sides clashed, resulting in death of 20 Indian and several Chinese soldiers.
If the alleged BLA links with India are officially proved, the ongoing Sino-India tensions could take a new hike. This would create grave repercussions for the entire region. The state of affairs in Southeast Asia has alarmed the international society as the malice revolving around three nuclear-powered nations is catastrophic to much bigger geography.
Terrorist groups exploiting COVID-19 in Sahel
COVID-19 is complicating an already complex security situation in the Sahel, with terrorist groups exploiting the pandemic as they step up attacks on national and international forces, the UN's peacekeeping chief said on Friday.
Jean-Pierre Lacroix told the Security Council that the last six months have been particularly challenging as the G5 Sahel group of nations – Burkina Faso, Chad, Mali, Mauritania and Niger – deploys a joint force to restore stability to the vast African sub-region.
"We are seeing attempts by terrorists and other groups in the region to capitalize on the pandemic to undermine State authority and destabilize Governments", with innocent lives being lost daily, schools shuttered and many people denied access to basic social services, he said.
Years to rebuild
"It will take years to rebuild affected communities in the Sahel even under the best of circumstances (as well as) sustained efforts to ensure that nobody is left behind", added the Under-Secretary-General for Peace Operations.
"In the face of such loss and devastation, we cannot be passive."
Mr. Lacroix was briefing a videoconference meeting of the Council as the United Nations considers options for beefing up its support for the G5 Sahel Joint Force, including through its MINUSMA peacekeeping mission in Mali.
He said that the Joint Force is making "tangible and encouraging progress" in building up its ranks and establishing a command structure based in Niamey that will cooperate with other international forces in the Sahel.
Military operation 'progressing well'
Those efforts have led to an ongoing major military operation, code-named Sama, that is "progressing well", he reported.
With financial support from the European Union, MINUSMA – the French acronym for the UN Stabilization Mission in Mali – is providing "life support consumables" (food, water and fuel) within its mandate.
Mr. Lacroix warned, however, that the Mission is running at maximum capacity and cannot do more for the Joint Force within its current Council-defined mandate and resources.
Comprehensive support package needed Expanding on the Secretary-General's latest report on the Joint Force, he called for a comprehensive support package, funded by Member States through their assessed contributions to the UN.
"This would not only allow for predictable and sustainable support, it would also make it easier to pursue a long-term strategy to phase out this support and to render the Joint Force autonomous," he explained.
It would also free up MINUSMA to focus exclusively on supporting the peace process and stabilization of central Mali, he added.
"The G5 Sahel Joint force is on the right track, but there is still a long way to go", he said, adding that a stronger Joint Force is only part of a comprehensive international approach for the Sahel that includes improving governance, eradicating poverty and protecting human rights for all.
Finland's Challenges Facing Potential Repatriation of ISIS Detainees
Authors: Anne Speckhard and Gabriel Sjöblom-Fodor*
The northern country of Finland represents a peculiar example in the international debate on ISIS foreign terrorist fighters (FTFs) and returnees. Known mainly for its celebrated educational system, welfare policies, wondrous scenery and as the home of Santa Claus, it found itself grappling with the same dilemma of returning FTFs facing other Western states after the fall of ISIS. As it turns out, the small well-off nation had one of the highest per capita rates of Muslims per population joining ISIS in the world, followed only by countries like Belgium and Sweden. According to the Finnish security services, SUPO, around 80 adults and "dozens" of children are known to have left, but the actual numbers might be even higher. Some also initially traveled before the rise of ISIS to join other rebel groups fighting Bashar al-Assad, but later ended up with ISIS. Around 25 are believed to have returned, and again this number might be higher, with some returning home under the radar. According to a report for the Finnish Ministry of Interior by Saarinen & Malkki, the returnees seem mostly disengaged from violent action, even though the Takfirist-Jihadi methodology, which rejects all others as unbelievers who can be killed – even other Muslims not from their sect – and was at the heart of ISIS state-building philosophy, is still alive. In some of these returnees, violence has been forsaken for the time being, but this Takfiri mindset is still present, which is concerning for future radicalization and potential return to violence.
Unlike other Western nations, who face a conundrum of having to deal with dozens, sometimes hundreds of its citizens imprisoned in the camps in Syria run by the Syrian Democratic Forces (SDF), Finland faces a different situation in regard to potential repatriations as many of their FTFs are presumed to have died in battle or are otherwise missing. Finland today has only around 11 women and approximately 30 children in Syria, who for the most part are detained in the SDF-controlled al-Hol camp, with the rest dead or missing. Even though the numbers are low, and are thus much easier to manage for repatriations than for example those of Great Britain or France, by now three successive Finnish governments, the Sipilä, Rinne and following current Marin government, have seemingly been at loss for how to deal with the issue with all fearing political repercussions of repatriating even only the women and children. An anonymous official from a Western European government was quoted as saying that Western governments generally prefer the status quo to remain, as their governments will bear political responsibility for any attacks carried out by any individual it repatriates.
Initially, on the 27th of June, 2019, almost three months after the fall of the last ISIS stronghold in Baghuz, Syria, former Prime Minister Antti Rinne (Social Democrats) and current Minister of Justice Anna-Maja Henriksson (Swedish People's Party) announced that Finland will not repatriate anyone who had served and lived under ISIS. The only "solution" offered was that if they somehow made it to a Finnish embassy they would be assisted. The closest operating one is in Erbil, Iraq, requiring a passport to cross over from Syria and the prospect for former ISIS members of re-arrest and imprisonment in Iraq. Of course for those imprisoned in SDF camps and prisons travel to Iraq is an impossibility without government support and facilitation and, even then, there are no guarantees that the Iraqis will let anyone formerly associated with ISIS pass through Iraq without arresting them.
Minister of Interior Maria Ohisalo (Greens), however, shortly thereafter signaled a different course in a series of tweets stating the government was "looking into many alternative perspectives," evoking strong criticism from many quarters, including her own party. She maintained, however, that solutions were urgently needed for the situation of underage children, citing Finland's commitment to international treaties on the welfare of children. Following this, Rinne changed course on July 4, 2019, by stating that the government now also intends to work to find a solution for the women as well. He also met with relatives of the detainees. "I heard the relatives describe the conditions of those at the al-Hol camp. I told them that the Finnish state has been working hard to find a solution to the situation," he said, according to YLE English. Relatives of the women shortly thereafter published an editorial, claiming that they had not understood the consequences of their actions and that the relatives were ready to cover any expenses for repatriation.
How to work with and address the adult women became the next issue with suggestions to carry out individual assessments of them, dealing with each on a case-by-case basis. The Ministry for Foreign Affairs, however, deemed that carrying out assessment work at the camps was not feasible under current circumstances due to safety concerns. "As the minister I was in a very difficult position, because the Ministry and the Minister for Foreign Affairs are responsible for the safety of Finnish citizens in danger, but my ministry had no solution," Foreign Minister Pekka Haavisto stated to the daily Helsingin Sanomat, as quoted by YLE in English. In the meantime, numerous legal experts and representatives of humanitarian organizations began to emerge to criticize the government's handling of the question. The topic was also hotly debated on most national opinion pages.
Meanwhile, the Finnish security services (SUPO) maintained throughout, and maintains till this day, that the women, and also the children, might be national security risks if returned and they remain, as a result, critical towards repatriation. It should be pointed out that security services in every country normally state that security risks such as ISIS returnees who are not imprisoned require 24/7 monitoring until they are judged no longer a risk and that is both expensive and difficult to maintain over time for any considerable number of individuals. In this regard, SUPO seems unfamiliar or critical of the possibility of treatment options with rehabilitation and reintegration of these individuals as a potential answer to long-term monitoring.
The issue of repatriations continues to cause serious friction at the Ministry for Foreign Affairs, with minister Haavisto disagreeing with his staff on a way forward, to the degree that the conflict leaked into the public. The heart of the question lay in whether a political decision or not was needed for the Ministry to initiate repatriations, with the Foreign Minister pursuing a need for urgent repatriation, in the light of the statement of the Chancellor of Justice about citizens in need, and his staff wanting to wait for the relevant political decision to be made. Allegations were also made that the Foreign Ministry did not properly inform other government bodies of the process. The Foreign Minister was also alleged to, under suspicious circumstances, have replaced an official who went against him in the matter. The Foreign Minister was subsequently accused of misconduct for acting out of hand in the matter but later cleared of all charges. A special envoy was named to deal with all matters concerning repatriation; however, the identity of this envoy has not been made public nor the nature of the work.
On Dec. 12, 2019, Haavisto brought up the notion of case-by-case assessments, this time during a parliamentary question session, where he gained support for that line by the Center and Left parties, even though the Center party was somewhat split. The other parties held differing opinions, other than the far-right True Finns Party who were against. The chairwoman of the Center party and Minister of Finance, Katri Kulmuni, however, shortly thereafter was forced to apologize after she posted an Instagram post expressing herself in a somewhat ridiculing manner about what to do with the women at al-Hol. Newly elected Prime Minister Sanna Marin, however, stated it is not the politicians' responsibility to make individual assessments, that this is up to government officials and authorities. She did, however, with reservations, support the idea of repatriating women. The Kurdish authorities, on their side, will not separate children from mothers, making repatriations of only children a moot point, which also led to the issue becoming stalled in Finland.
During this time, it was claimed that there was a plan called Operation Korpi at the Foreign Ministry to repatriate both women and children. Initially there was confusion in regard to its nature. This operation was said to be made up of the Foreign Ministry, Interior Ministry, the Social and Public Health Ministry, Central Criminal Police, border control authority, the Helsinki and Uusimaa/Nyland health district and the Vantaa/Vanda city social authorities. First alleged to be for swift repatriation of children and possibly mothers, it was claimed it was instead an emergency plan in case al-Hol camp were to disintegrate in a manner like Ain-Issa camp did during the Turkish incursion when hundreds of women escaped, some making their way, via Turkey, back into Europe.
How dangerous the women really are is also greatly contended. Several journalists, such as Antti Kuronen of Yle (who won an award for his reporting on the topic) and Sami Sillanpää of the daily Helsingin Sanomat and Sonja Saarikoski of Image Magazine, were able to reach in person or talk to Finnish women in the camps via illicit phones the women in the camps often use. The stories emerging were mostly those of regret, suffering, frustration and disillusionment, with a few exceptions. Not all want to return home and some remain loyal to violent ideologies. Some of the women, whose comments were widely disseminated in the Finnish press, stated their ongoing support for ISIS in an overzealous fashion and did not wish to be repatriated as they waited for the ISIS "Caliphate" to rise again. Another thing quoted was that they did not wish to return to "intolerant" Finland where they will face abuse, get ostracized and be spat at on the street. ICSVE's own sources note that some of the Finnish women in Camp al Hol are somewhat suspicious of each other and do not live together at the camp – which makes sense given this spectrum of pro- and anti-ISIS sentiments among them.
Finland, as the last country among the Nordic countries to do so, had established a link with the SDF in September. Most EU countries had been reluctant to interact on an official level with a nonstate actor, particularly one claimed by Turkey to be tied to the PKK. However, U.S. military sources that ICSVE has spoken to repeatedly state that they were never aware of attacks launched by the SDF from Syria into Turkey, except in self-defense once Turkey unleashed their incursion into North East Syria in fall 2019. Likewise, Amy Austin Holmes documents in her report that Arabs, not Kurds, currently make up the majority of the SDF.
On Jan. 20-29, 2020, the foreign minister, Dr. Abdulkarim Omar, co-chair of the Foreign Relations Commission of the Syrian Kurdish self-administration of North East Syria, visited Finland to hold discussions on what to do. He presented the idea to hold trials in Syria, which had also been presented to EU officials. A leaked document of the talks with the EU was later revealed, but when Dr. Omar announced that the Kurdish plan was met with "consideration" by the Finnish Foreign Ministry, it later claimed any positive stance had been 'exaggerated'. It is unknown how far the plan, or any plan, has gone as the epidemic of COVID-19 soon thereafter shifted the focus of Finnish authorities.
In consideration of the widespread refusal of EU countries to repatriate their ISIS detainees from SDF territory, it is interesting that one of the Finnish women held in Camp al Hol told a journalist, "It is surprising that people in Finland are so afraid of us. There are only about ten of us." This is a frequent comment made by ISIS women to ICSVE researchers as well, stating that they are totally disillusioned of ISIS, never took part in violence and no one should fear them. Indeed, the question of these women and their children's potential level of danger or threat to Finnish national security has been one of the main questions underpinning the raging discussion. Takfiri-Jihadism and its contemporary workings, and how to effectively deal with it, is basically an entirely new phenomenon in Finnish society that authorities, politicians, media and researchers are often still very much struggling to understand. In some cases this has led to problematic conclusions being aired, such as seeming inabilities to tell the difference between disengagement from violent groups and actions and deradicalization where violent ideology itself is renounced, and the belief that deradicalization can only happen if sought voluntarily, or else it is not possible, among other things.
Of importance, in our ICSVE sample of 239 ISIS returnees, defectors and prisoners we have found a great deal of "spontaneous deradicalization" occurring among ISIS detainees as they were clearly disillusioned, some immediately upon entering ISIS territory and others over time, by ISIS's inability to live up to its claims of creating a utopian Islamic State. Instead they found ISIS leaders in particular to be un-Islamic in their practices, overly brutal and corrupt. One woman told ICSVE researchers about how commanders would swiftly send the "young, sincere" men, often foreigners, who were the true believers in the cause out to the front as cannon fodder or on suicide missions, leaving the corrupt alive safely away from any fighting. Another disillusioned woman in the camps, for instance, told ICSVE that she didn't need a deradicalization program – that ISIS itself was the best deradicalization program she could have ever undergone.
We know that no one joins a terrorist group except that the group appears to meet some inner needs such as belonging, dignity, purpose, significance, adventure, love and, in the case of ISIS, the claim of Islamic living. Likewise, extremism develops along certain cognitive lines, often starting off with overzealousness or strong idealism triggered by outside factors. In the case of many of the women who joined ISIS, Bashar al-Assad's atrocities against the Syrian civil population acted initially as a strong motivation. This, and the following anarchy in Syria, was then tapped into by extremist Muslim preachers globally to promote the idea to establish a "true" Islamic state, as in their opinion, tracing their ideas back to Sayyid Qutb, the ideological father of modern Takfiri philosophy, there are no true Islamic countries or even true Muslims anymore. Anwar al Awlaki and other preachers had already, and continued to popularize the idea that a "vanguard" of chosen believers are obliged to initiate revolutions and fight everyone disagreeing or opposing until their narrow interpretation of religion is victorious, notions Qutb borrowed and "Islamicized" from Russian revolutionary Vladimir Lenin along with the 'ends justify the means'-methodology, which ended up becoming the backbones of ISIS ideology, a group that ironically claims to represent the most pristine and ancient understanding of Islam.
These extremist preachers and subsequently ISIS recruiters were able to lure, convince or seduce those emotionally affected by the suffering in Syria by both playing upon this suffering as well as pointing out the level of discrimination faced by Muslims in Finland and in the West generally, especially women and Muslims who hold to very orthodox or politicized interpretations of their faith and dress or live in ways that can engender abuse from Islamophobes and stigmatization from Western society overall. It should be remembered that the dominant societies in the Nordic countries, as well as in many other parts of northern Europe, with their high level of liberalism and strong secularism, have moved beyond religion and many are religious in name only. Thus for immigrant Muslims living in insular communities amongst them and holding religious piety in a high regard, there can be a great deal of feelings of alienation and perceived judgment as well as not being able to navigate the behaviors of mainstream societies, which differs completely in norms and behaviors concerning religious rules for conservative Muslims. A common grievance has also been that these societies are experienced as being tolerant only in theory but not wholly in practice, with some religious Muslims feeling a pressure to conform and to abandon parts of their religious identities or they would not be able to succeed in the societies in which they reside. This causes some to withdraw, and hatred and fear easily develop on both sides. For Muslims adopting stricter interpretations, including converts to some conservative or politicized groups of Islam, the struggle to adhere to very strict beliefs and combine their faith with living in a secular society can become too much to bear. In claiming its bold new Islamic State Caliphate, ISIS offered an answer and an opt-out for many of them. The idea of an Islamic utopia was presented and they were invited to build it with dignity and honor, and to fight for it, while jobs and housing and marriages were also guaranteed to those who agreed to go and join. For many this was a long-desired answer to a painful struggle to fit in and adhere to narrow religious interpretations unable to pair with living in a liberal mainstream society that often finds their differing beliefs at best strange and quirky or, at worst, threatening and dangerous. This factor also demonstrates the need for mainstream society to find ways to accommodate more conservative elements of society in ways that are tolerant while not allowing for violent expressions.
At ICSVE, we have interviewed dozens of Europeans who said they left Europe for Syria out of a combination of feelings of outrage and humanitarian concern for Assad's victims as well as desire to live under Islamic ideals. Women in particular, and their male partners, frequently cite discrimination including being spat on for wearing a niqab, frustrated attempts to be employed, or move ahead as a Muslim in the workplace as push factors for leaving. In Finland, it was seemingly extra hard to oppose the Takfiri call, as there were not enough community actors with the legitimacy to those affected by it to effectively counter it, even though some attempts were made. The Sunni Muslim community in Finland are mostly made up of groups which in the eyes of Takfiris hold no religious legitimacy whatsoever, such as Sufis, Muslim Brotherhood-inspired Islamists or the historic Tatar community (usually Sufis and known for being very liberal) among others, which they all excommunicate. Thus once someone fell into their clutches they often wouldn't reach out to others for differing opinions nor approached in any effective way by other credible groups about what they were being fed as the "true" Islam. In other countries, Sweden or the UK for instance, the Takfiri call faced stiff opposition from Islamic conservative religious groups, who were able to limit, theologically delegitimize their narratives to a wider audience of Muslims in the risk zone and even sometimes halt their activities altogether. This may be key to understanding how to rehabilitate some upon their return as well as these conservative groups developed key strategies in knowing how to talk potential ISIS recruits from being fooled by the group into joining. The issue is as much about theology as it is about national security, and both need to be taken into consideration when making assessments.
After experiencing war, terror and the hypocrisy of ISIS claims to defend Islam and Islamic values while they kept continuously violating them in the most grotesque manners on every possible level, the initial overzealousness and idealism of many who went to join them has passed into disillusionment and disappointment for many now-former adherents. Many have, as mentioned above, started to spontaneously deradicalize without any rehabilitation program in place. Some, however still cling to the ISIS ideology. A key feature of Takfiri groups is that they take general sacred texts about divine salvation for Muslims and apply them to their group only, making it appear for followers as if their group alone will be saved and all others damned. They then outwardly conform to certain descriptions found in the texts held sacred by Muslims describing how the saved group should be to lure people into it, convincing them only this group adheres to the truth and questioning or leaving it will lead to disbelief and eternal damnation.
This is a common theme that cults use to scare their members from ever questioning or exiting their cult. For someone who is seeking the "truth" and fears damnation this can be a powerful motivation not to seek conflicting information or advice outside the group. This also creates overzealousness as well as anxiety in followers, who think that if they do not support their group (in this case ISIS), directly or indirectly, or at least believe in its message, they will face eternal damnation, which in Muslim belief involves an eternal punishment in hellfire. This is also one of the security risks for returnees. As long as they continue to believe they are religiously obliged to believe in a violent ideology, and that this ideology is the only route to salvation, or feel their self-identity attacked by the society they are living in, they may pretend to have given it up, or actually give it up for a time, but later re-engage and act out those beliefs, sooner or later. We saw this in the recent case of Usman Khan who reverted to his former adherence to jihadist thinking and suddenly turned upon his rehabilitation team who he likely felt were symbolic of oppressors and killed them.
Likewise, without help to rebuild the lost sense of identity that was handed over to the cult, in this case ISIS, it might be too painful to truly disengage from the group and the individual will stick to their ISIS identity for psychological reasons, even if hidden for reasons of expediency. Likewise, the insularity and belief systems of the group that one returns to is important to consider for a full recovery. The violent ideas of ISIS and its precursor, al Qaeda, have spread throughout Europe for decades now creating in some communities a de facto acceptance of many violent ideas including support for suicide terrorism. A systematic and holistic treatment program is necessary to address all of these factors for a successful repatriation to occur. Thus, it is important when considering repatriations in any country to be sure that there are knowledgeable and skilled psychologists, counselors and religious scholars who can address all of these issues to rebuild the individual to walk away from violent extremism and become truly resilient, rehabilitated and reintegrated well into society.
As of now, Finland does not have any government-backed rehabilitation program for extremists as the former government-backed program, Radinet, was closed down due to termination of funding in early 2019, ironically coinciding with the final battles against ISIS and the fall of Baghuz. The success of Radinet is also subject of debate and has yet to be assessed. Talks for a new program to be set up have been conducted but have not yet materialized. It might also be considered if the current strategy, involving the Prevention cooperation and Anchor groups, with actors like police, local officials and social workers, currently possesses the right resources to deal with this matter from the ideological, psychological and security perspectives it demands, owing to needs for a comprehensive and holistic approach to these issues which are themselves systemic rather than residing on an individual level only.
While it is still too early to say with certainty that successful repatriations have occurred, Finland can also look to Belgium to the case of Lara Passoni, who went as an ISIS wife but returned home to Belgium to face prosecution, after which she was given a stay of sentence. She now lectures high school students about the dangers of believing the lies of groups like ISIS. Her ICSVE counter narrative video can be viewed here. Similarly Irish Lisa Smith has returned successfully to Ireland and is living at home on bail and has not appeared to be a serious security risk as she is transitioning through the justice system. Her ICSVE counter narratives can be viewed here, here, here and here. While others have returned and are still a serious threat, the lesson appears to be to take each case individually and do a careful assessment, prosecute when possible to maintain maximum leverage and, if needed, build strong individualized rehabilitation and reintegration programs around them. In this way only can we address the issues of instabilities in Syria that could lead to more ISIS detainee escapes, which in the women's camps happen all too frequently, and the safe return of children whose mothers may have chosen badly, but who as children brought or born into ISIS are themselves entirely innocent and deserve to be protected and brought home.
Gabriel Sjöblom-Fodor is a researcher who specializes in the study of religious community work in the countering of violent extremism and extremist narratives, and how this work impacts national security. His focus is on deradicalization and prevention of violence using theological and psychological counseling, as well as the specific politico-religious and social roots of modern violent extremism. He has a background in journalism and in politics, and has also previously consulted political parties on the topic of countering extremism in Sweden, such as the Center party and Christian Democrat party. In 2015 he embarked on a research project that aimed to investigate how Muslim religious communities countered extremist narratives and recruitment to violent extremism. The focus lay in how theological and counseling debates and methods, where the extremist narrative is deconstructed, have been used, and continue to be used, in the Nordic context by religious actors. This was done through interviewing religious leaders and actors who witnessed close-up the call to violent extremism during the rise and peak of the ISIS "Caliphate" and were able to witness first-hand these processes and engage with radicalized individuals, recruiters and FTFs. This research continues. Gabriel has also consulted and assisted in several research projects on the topics of religious extremism, Salafism and radicalization. He has also written several news articles on the topics as well as appeared in several publications. At ICSVE, Gabriel is working on the issues of EU repatriations, research into violent extremism and prevention and interventions to disrupt terrorist recruitment and delegitimize terrorist groups.
Author's note: first published in Homeland Security Today