The struggle for gender equality: 'Power is not given, power is taken'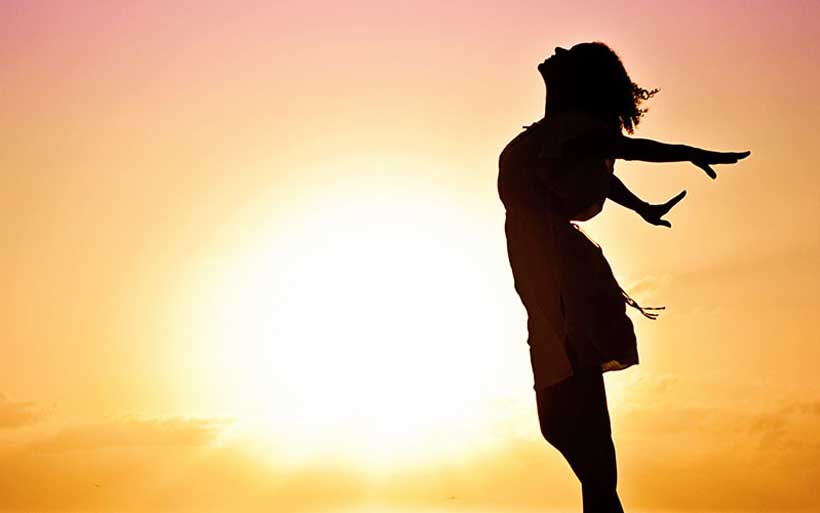 After hearing from many of the world's top women politicians on Tuesday in a session on "Women in Power", Secretary-General António Guterres, held a Town Hall meeting for civil society activists where he underscored the importance of women seizing the initiative in the struggle for gender equality.
"The central question of gender equality is a question of power", he stressed, noting that we continue to live in a male-dominated world with a male-dominated culture.
"Power is not given, power is taken", he stressed, adding that "we have to push back" against the resistance to change "because people do not like power being taken".
institutional approaches, like the ones the UN develops, with the approaches at the civil society [level], the grassroots movements and the public opinion in general", he elaborated.
In enumerating the UN's internal priorities, he listed the first as parity, telling the meeting that at the senior Under-Secretary-General (USG) and Assistant-Secretary-General (ASG) levels, "we are now at 53 per cent men and 47 per cent women, which means that we are in line to the commitment I made to reach full parity in senior management in 2021", he stated.
He added that while there are 26 women and 16 men in senior management, peacekeeping remains a male-dominated field. "We need to have probably a majority of women in headquarters" at the USG and ASG level, he said, "to compensate for what is still a minority in the field, but we are making progress very quickly", he explained.
Notwithstanding the progress at the top levels, where he can personally appoint women, he said he was aware of a "pushback" moving down the ranks. To remedy this, Mr. Guterres said he was encouraging all Member States to include gender as a criteria and vowed to keep pushing, adding that "the battle is enormous".
Ending impunity
Turning to sexual harassment, he flagged that the victims are predominantly women and girls "because of the power relations".
The Secretary-General said the main obstacle to introducing a zero-tolerance policy was the doubt people had over its effectiveness, pointing out that often "the victim becomes a double victim" instead of the perpetrators being punished.
To combat this, "we have done something revolutionary" he told the group: "We created a team of six women experts on sexual harassment investigations" where complaints bypass the old bureaucratic system and go straight to this team, "which might make some men think twice". This second priority was greeted with a stirring round of applause.
Sexual exploitation perpetrated by UN staff against others, namely vulnerable populations, was the UN chief's third priority.
While cases are reported in peacekeeping operations, they also come in from agencies working in humanitarian and development fields.
"It is important to have a prevention capacity and at the same time a solid capacity to fighting impunity", he asserted, adding that progress is being made. Specifically he said the overwhelming majority of troop and police contributing countries "are signing a contract with us in relation to prevention, training and punishment", in addition to around 60 heads of State and Government who are championing the cause.
Searching outward
Outside the Organization, the Secretary-General expressed concern that despite many movements underway to combat gender-based violence, "we are seeing that violence against women and girls in conflict situations is not improving".
Combatting this violence, including in families, is what Mr. Guterres called his first "outside priority".
He identified "a wide range" of ways to do this, from prevention to training and more effective court systems.
The second priority beyond the UN he said, concerned human rights violations, which he said was "very much linked to the pushback aspect."
Mr. Guterres cited an uptick in the persecution of women human rights defenders, online hate speech, harassment and "vicious campaigns of the worse possible kind".
"The hatred and prejudice" against "women emerging", is also "a question of power", he said, lamenting that legislation, reproductive rights and "even genital mutilation" are moving backwards.
In conjunction with governments and international organizations, civil society has an important role to play in shifting this.
"We need to push back against the pushback in relation to what is a difficult environment for the human rights universe related to the question of gender," Mr. Guterres spelled out.
The human right agenda in several parts of the world is losing ground and "it is very important that we unite our efforts to reverse this trend", concluded the Secretary-General.
Cindy Sirinya Bishop new UN Women Regional Goodwill Ambassador for Asia Pacific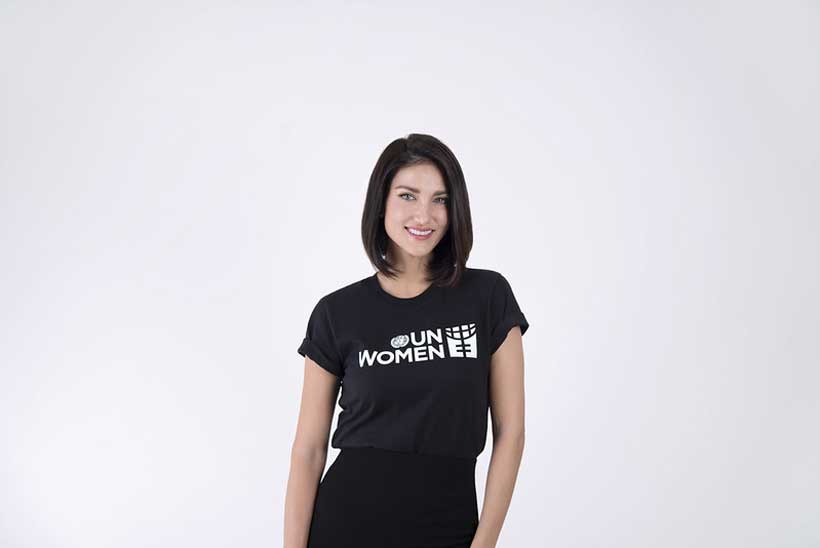 Thai celebrity and rights activist Cindy Sirinya Bishop is working to stop violence and other abuses against women as the newly appointed UN Women Regional Goodwill Ambassador for Asia and the Pacific.
Bishop, 41, is a model and actress who is best known as the host of Asia's Next Top Model, a television show broadcast in most countries in the region.
During her 2-year appointment, which began in September, Bishop is representing UN Women to promote gender equality and other UN Women priority goals, raise funds and build partnerships. She is promoting public awareness through education, dialogue and cooperation with schools, communities and governments.
"It is truly an honour to become the first UN Women Goodwill Ambassador to Asia and the Pacific," Bishop said. "My mother instilled in me very early on a strong sense of justice and fierce belief in the resilience and strength of women, and these values continue to guide me today. I am so deeply grateful for the opportunity to work towards achieving greater gender equality in the region, especially in the areas of eliminating gender-based violence and in providing equal opportunity for girls and women to realize their full potential."
Bishop is one of Thailand's leading campaigners on ending violence against women.
In early 2018, she came across a newspaper headline about Thai authorities telling women to not look "sexy" if they want to avoid sexual assault during the Thai new year festival. Having experienced violence herself at the festival, Bishop spoke out in a social media video hashtagged #DontTellMeHowtoDress. #DontTellMeHowtoDress quickly evolved into a movement championing gender equality and has been extensively covered by local and international media.
In July 2018, Bishop collaborated with UN Women to organize the Social Power Exhibition Against Sexual Assault. The exhibition was supported by United Nations agencies; the governments of Thailand, the Philippines and Singapore; the Association of Southeast Asian Nations; embassies; the media; and civil society and youth groups. Bishop worked with civil society organizations in the Philippines and Singapore on #DontTellMeHowToDress.
In November 2018, Bishop received the "Activist of the Year Award" from the office of the Prime Minister of Thailand.
Bishop also is the Knowledge Director of Dragonfly360, a regional platform that advocates for gender equality in Asia. She is writing a series of children's books on safety, rights and respectful relationships.
"Your strong commitment to ending violence against women, demonstrated through your creation of the #DontTellMeHowtoDress movement and your work with UN Women so far, has shown you to be a compelling and eloquent advocate," UN Women Regional Director Mohammad Naciri said in inviting Bishop to be UN Women regional goodwill ambassador.
UN Women is the United Nations organization dedicated speeding up progress on gender equality and the empowerment of women worldwide.
Misuse of terrorism laws during conflict creates 'unmitigated calamity'
The misuse of terrorism laws during conflict situations often leads to an "unmitigated calamity" on the ground, an independent UN expert has warned.
Fionnuala Ní Aoláin, UN Special Rapporteur on the promotion and protection of human rights while countering terrorism, told the General Assembly on Thursday that what are being billed by some governments as counter-terrorism measures, are being applied frequently to address domestic strife and in complex humanitarian settings.
In these cases, they can have a catastrophic impact on civilian populations, she said, which are being "squeezed by broadly framed terrorism laws and practices with little or no recourse, when misuse occurs".
Protecting rights, enforcing norms
The independent expert identified a "profoundly" worrying pattern whereby some States are ignoring or undermining humanitarian rules because counter-terrorism "offers a more open-ended, under-regulated and opaque set of tools", to manage complex problems.
Her report tracks the essential relationship between protecting the human rights of the most vulnerable – including the elderly and children – in complex and fragile settings and enforcing basic humanitarian norms, including providing humanitarian assistance.
"I am profoundly troubled by the failure to apply humanitarian exemptions for activities that are humanitarian and impartial in nature", said Ms. Ní Aoláin.
"Such short-sighted tactics of withholding or criminalizing humanitarian assistance only prolongs conflicts, alienates those who are needed to ultimately resolve such conflicts, and hurts the most marginal in society".
Affirm compliance
In her report, the Special Rapporteur acknowledged the Security Council's "persistent and unequivocal affirmation" that counter-terrorism measures must "always and fully" comply with the overarching norms of international human rights law, international humanitarian law and refugee law.
She called on States to review existing sanctions systems to make sure that they are rule of law-compliant and provide "meaningful opportunity to challenge, review and end sanctions practices for affected individuals and their families".
The UN envoy also applauded the work of impartial humanitarian actors, who carry out their duties in extreme conditions and under significant stress to protect the vulnerable.
"The challenge now for States is to acknowledge and protect these actors effectively", she spelled out.
Bolivia elections, an opportunity to defuse extreme polarization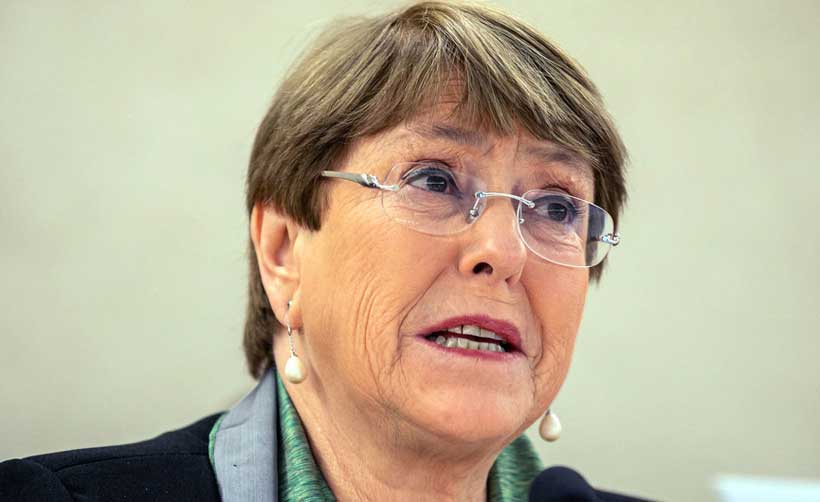 The UN's top human rights official has called on all actors in Bolivia to remain calm and refrain from any action that could undermine the peaceful conduct of the general elections, taking place on Sunday.
Michelle Bachelet, UN High Commissioner for Human Rights, urged Bolivians to use the polls as an opportunity to "defuse extreme polarization" plaguing the Latin American country over the past few years.
"Everyone should be able to exercise the right to vote in peace, without intimidation or violence," she said in a statement, on Friday.
"These elections represent an opportunity to really move forward on social and economic fronts, and to defuse the extreme polarization that has been plaguing Bolivia over the past few years."
In light of the political and human rights crises unleashed during the previous attempt to carry out the elections a year ago, Ms. Bachelet expressed hope that Sunday's elections would take place in a calm, participatory and inclusive manner, in an environment that ensures respect for the human rights of all people in Bolivia.
Bolivia fell into crisis last October after President Evo Morales declared victory in disputed elections that would have granted him a fourth term, prompting mass protests. Dozens were killed and hundreds injured, amid reports of widespread human rights violations and abuses.
Mr. Morales later stepped down and left the country.
'Serious concern' over inflammatory language
The High Commissioner also voiced serious concern at the inflammatory language and threats made by some political actors in recent weeks, as well as the increasing number of physical attacks that have been taking place.
"It is essential that all sides avoid further acts of violence that could spark a confrontation," she said.
"No one wants to see a repeat of last year's events, which led to extensive human rights violations and abuses, including at least 30 people killed and more than 800 injured – and ultimately to everyone losing out."
The UN human rights office (OHCHR) deployed a mission to Bolivia in November 2019. The mission remains in the country, to monitor and report on any human rights violations and abuses, including in the context of the elections.