The struggle for gender equality: 'Power is not given, power is taken'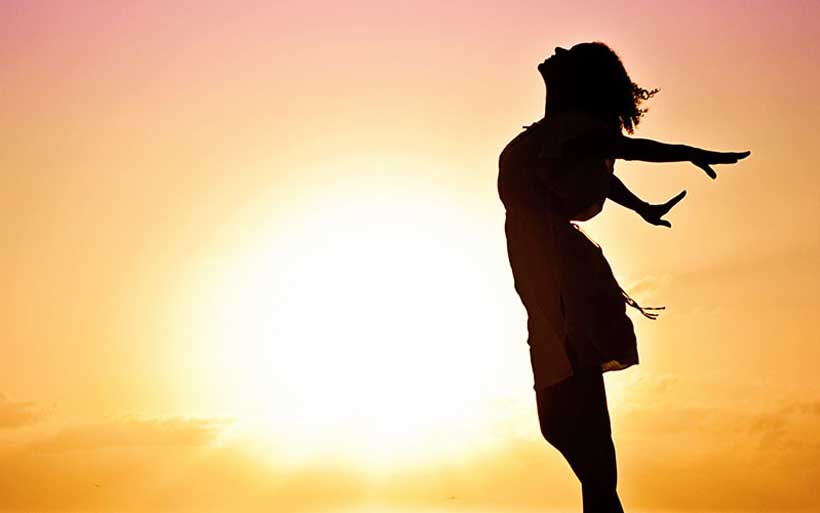 After hearing from many of the world's top women politicians on Tuesday in a session on "Women in Power", Secretary-General António Guterres, held a Town Hall meeting for civil society activists where he underscored the importance of women seizing the initiative in the struggle for gender equality.
"The central question of gender equality is a question of power", he stressed, noting that we continue to live in a male-dominated world with a male-dominated culture.
"Power is not given, power is taken", he stressed, adding that "we have to push back" against the resistance to change "because people do not like power being taken".
institutional approaches, like the ones the UN develops, with the approaches at the civil society [level], the grassroots movements and the public opinion in general", he elaborated.
In enumerating the UN's internal priorities, he listed the first as parity, telling the meeting that at the senior Under-Secretary-General (USG) and Assistant-Secretary-General (ASG) levels, "we are now at 53 per cent men and 47 per cent women, which means that we are in line to the commitment I made to reach full parity in senior management in 2021", he stated.
He added that while there are 26 women and 16 men in senior management, peacekeeping remains a male-dominated field. "We need to have probably a majority of women in headquarters" at the USG and ASG level, he said, "to compensate for what is still a minority in the field, but we are making progress very quickly", he explained.
Notwithstanding the progress at the top levels, where he can personally appoint women, he said he was aware of a "pushback" moving down the ranks. To remedy this, Mr. Guterres said he was encouraging all Member States to include gender as a criteria and vowed to keep pushing, adding that "the battle is enormous".
Ending impunity
Turning to sexual harassment, he flagged that the victims are predominantly women and girls "because of the power relations".
The Secretary-General said the main obstacle to introducing a zero-tolerance policy was the doubt people had over its effectiveness, pointing out that often "the victim becomes a double victim" instead of the perpetrators being punished.
To combat this, "we have done something revolutionary" he told the group: "We created a team of six women experts on sexual harassment investigations" where complaints bypass the old bureaucratic system and go straight to this team, "which might make some men think twice". This second priority was greeted with a stirring round of applause.
Sexual exploitation perpetrated by UN staff against others, namely vulnerable populations, was the UN chief's third priority.
While cases are reported in peacekeeping operations, they also come in from agencies working in humanitarian and development fields.
"It is important to have a prevention capacity and at the same time a solid capacity to fighting impunity", he asserted, adding that progress is being made. Specifically he said the overwhelming majority of troop and police contributing countries "are signing a contract with us in relation to prevention, training and punishment", in addition to around 60 heads of State and Government who are championing the cause.
Searching outward
Outside the Organization, the Secretary-General expressed concern that despite many movements underway to combat gender-based violence, "we are seeing that violence against women and girls in conflict situations is not improving".
Combatting this violence, including in families, is what Mr. Guterres called his first "outside priority".
He identified "a wide range" of ways to do this, from prevention to training and more effective court systems.
The second priority beyond the UN he said, concerned human rights violations, which he said was "very much linked to the pushback aspect."
Mr. Guterres cited an uptick in the persecution of women human rights defenders, online hate speech, harassment and "vicious campaigns of the worse possible kind".
"The hatred and prejudice" against "women emerging", is also "a question of power", he said, lamenting that legislation, reproductive rights and "even genital mutilation" are moving backwards.
In conjunction with governments and international organizations, civil society has an important role to play in shifting this.
"We need to push back against the pushback in relation to what is a difficult environment for the human rights universe related to the question of gender," Mr. Guterres spelled out.
The human right agenda in several parts of the world is losing ground and "it is very important that we unite our efforts to reverse this trend", concluded the Secretary-General.
First international treaty to address violence and harassment comes into force
The first international treaty on violence and harassment in the world of work comes into force on June 25th 2021 – two years after it was adopted by the ILO's International Labour Conference (ILC).

To date, six countries have ratified the Violence and Harassment Convention, 2019 (No. 190) – Argentina, Ecuador, Fiji, Namibia, Somalia and Uruguay. Ratifying countries are legally bound by the provisions of the Convention a year after ratification.

Together with Recommendation No. 206 , Convention No. 190 recognizes the right of everyone to a world of work free from violence and harassment and provides a common framework for action.
It provides the first international definition of violence and harassment in the world of work, including gender-based violence and harassment.

Violence and harassment at work takes a range of forms and leads to physical, psychological, sexual and economic harm. Since the adoption of the Convention, the COVID-19 pandemic has further highlighted the issue, with many forms of work-related violence and harassment being reported across countries since the outbreak began, particularly against women and vulnerable groups.

To mark its entering into force the ILO will launch a global campaign to promote its ratification and implementation. The campaign aims to explain in simple terms what the Convention is, the issues it covers and how it seeks to address violence and harassment in the world of work.
"A better future of work is free of violence and harassment," said Guy Ryder, the ILO Director-General in his message to launch the global campaign.

"Convention 190 calls on all ILO Member States to eradicate violence and harassment in all its forms from the world of work. I urge countries to ratify the Convention and help build, together with employers and workers and their organizations, a dignified, safe and healthy working life for all."

The global campaign will be launched during the ILO Action Week on Convention No. 190 , which takes place 21-25 June 2021.

The Action Week calls for renewed commitment from countries to ratify and implement the Convention.

The Action Week begins on 21 June with a virtual high-level dialogue . The speakers will include the ILO Director-General, Ministers of Labour from Argentina and Madagascar, and representatives of the International Organisation of Employers (IOE), the International Trade Union Confederation (ITUC) and the Inter-Parliamentary Union (IPU).

Following the Action Week, the ILO will launch a guide aimed at helping constituents and other stakeholders promote and implement the Convention and Recommendation. The guide covers core principles and measures that countries can take to prevent, address and eliminate violence and harassment in the world of work, including examples of national laws, regulations and policies.
Famine risk spikes amid conflict, COVID-19 and funding gaps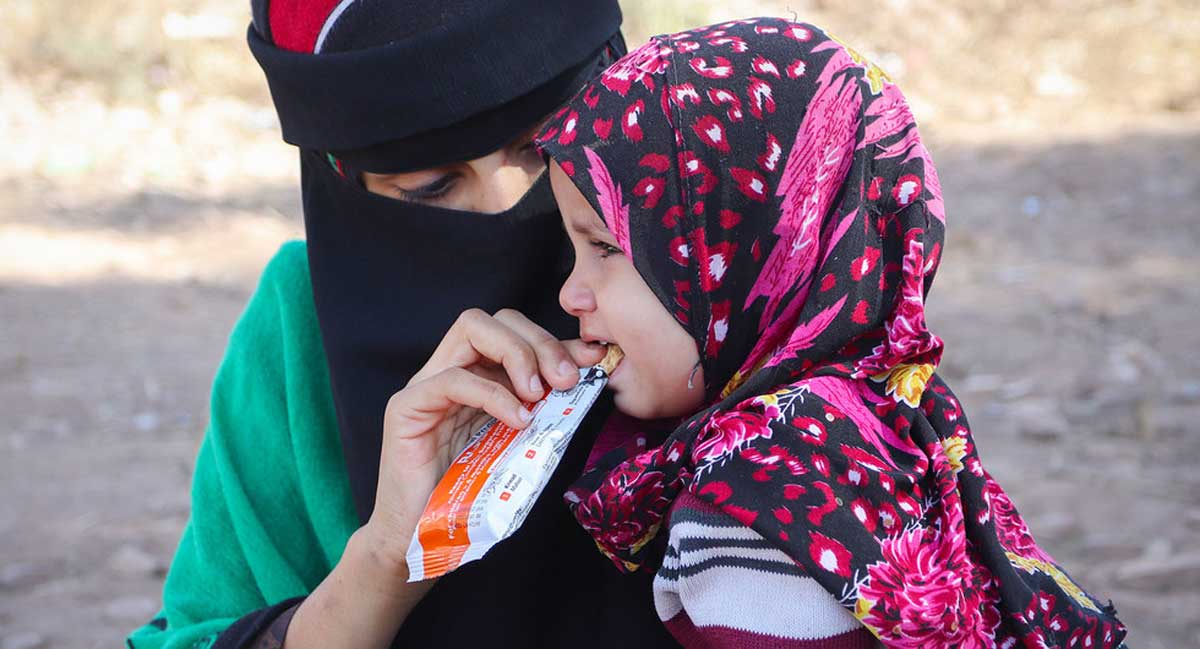 The impact of conflicts old and new, climate shocks and COVID-19, in addition to a lack of funding, have left millions more on the verge of famine than six months ago, the World Food Programme (WFP) said on Friday.
In an appeal for $5 billion "to avoid famine" and support the "biggest operation in its history", WFP spokesperson Phiri Tomson said that millions of refugees faced "uncertainty and hunger" as the impact of the pandemic on emergency aid budgets became clearer.
"The number of people teetering on the brink of famine has risen from 34 million projected at the beginning of the year, to 41 million projected as of June", he said. "Without immediate emergency food assistance, they too face starvation, as the slightest shock will push them over the cliff into famine conditions."
From bad to worse
According to the latest IPC food insecurity assessments – which humanitarians use to assess needs on a scale of one to five – the 41 million "are people who are in IPC phase 4 – emergency", the WFP spokesperson explained.
New refugee influxes linked to conflict and drought have increased needs for people in "IPC phase 5 – catastrophe" and "that number stands at 584,000 people", Mr. Phiri continued. "These are people in Ethiopia's Tigray region, Madagascar, particularly the southern part; South Sudan, especially as we are now at the height of the lean season in that country, and Yemen."
'Brutal choices'
Launching its Global Operational Response Plan, the UN agency highlighted operations in no less than eight countries and regions where it has had to make "brutal choices" because of significant funding shortfalls.
In practice, this has meant reduced rations "across east and southern Africa, as well as the Middle East…among some of the world's most vulnerable people who rely on WFP to survive", said Mr. Phiri.
"In some cases it's 40 per cent, in some cases it's 25 per cent, in some cases it's 60 per cent…The fact is, the assistance we provide is a basic need, the assistance we provide is just enough to help people get by."
West and Central Africa in crisis
For many vulnerable aid recipients in West and Central Africa, the COVID-19 pandemic has left them without the opportunity to work to supplement their rations and unable to pay for increasingly expensive staple foods. "Countries like Chad, Niger and Burkina, Mauritania; these are all countries of concern, including Sierra Leone as well," said Mr. Phiri, after a warning by the UN agency that the world was no longer moving towards Zero Hunger.
"Progress has stalled, reversed, and today, more than 270 million people are estimated to be acutely food insecure or at high risk in 2021," it said in a statement.
Forced displacement at record level, despite COVID shutdowns
The number of people fleeing wars, violence, persecution, and human rights violations, rose last year to nearly 82.4 million people, a further four percent increase on top of the already record-high of 79.5 million, recorded at the end of 2019.
According to the UN Refugee Agency flagship Global Trends Report published on Friday, the restrictive COVID-19 pandemic did not slow forced displacement around the world, and instead could have left thousands of refugees and asylum seekers stranded and vulnerable.
The new 'one percent'
Despite COVID-related movement restrictions and pleas from the international community for a concerted global ceasefire, displacement continued to occur – and to grow. As a result, more than one percent of the world's population – or 1 in 95 people – is now forcibly displaced. This compares with 1 in 159 in 2010.
The agency explains that while the full impact of the pandemic on wider cross-border migration and displacement globally is not yet clear, data shows that arrivals of new refugees and asylum-seekers were sharply down in most regions – about 1.5 million fewer people than would have been expected in non-COVID circumstances, reflecting how many of those seeking international protection in 2020 became stranded.
New and old crises
According to UNHCR, several crises – some new, some longstanding and some resurfacing after years – forced 11.2 million people to flee in 2020, compared to 11.0 million in 2019.
The figure includes people displaced for the first time as well as people displaced repeatedly, both within and beyond countries' borders.
By the end of 2020, there were 20.7 million refugees under UNHCR's mandate. Another 48 million people were internally displaced (IDPs) within their own countries.
Driven mostly by crises in Ethiopia, Sudan, Sahel countries, Mozambique, Yemen, Afghanistan and Colombia, the number of internally displaced people rose by more than 2.3 million.
When considering only international displacement situations, Syria topped the list with 6.8 million people, followed by Venezuela with 4.9 million. Afghanistan and South Sudan came next, with 2.8 and 2.2 million respectively.
Turkey continued to host the largest number of refugees with just under 4 million, most of whom were Syrian refugees (92%). Colombia followed, hosting over 1.7 million displaced Venezuelans.
Germany hosted the third-largest population – almost 1.5 million, with Syrian refugees and asylum-seekers as the largest group (44%). Pakistan and Uganda completed the top-5 hosting countries, with about 1.4 million each.
The COVID-19 crisis also hit the forcibly displaced hard, who faced increased food and economic insecurity as well as challenges to access health and protection services.
At the peak of the last year, over 160 countries had closed their borders, with 99 States making no exception for people seeking protection.
According to UNHCR, the dynamics of poverty, food insecurity, climate change, conflict and displacement are increasingly interconnected and mutually reinforcing, driving more and more people to search for safety and security.
A call to end the suffering
UNHCR is urging world leaders to step up their efforts to foster peace, stability and cooperation in order to halt and begin reversing nearly a decade-long trend of surging displacement driven by violence and persecution.
"Behind each number is a person forced from their home and a story of displacement, dispossession and suffering. They merit our attention and support not just with humanitarian aid, but in finding solutions to their plight", reminded the UN High Commissioner for Refugees, Filippo Grandi.
In a statement, Mr. Grandi underscored that while the 1951 Refugee Convention and the Global Compact on Refugees provide the legal framework and tools to respond to displacement, a much greater political will is needed to address conflicts and persecution that force people to flee.
"The tragedy of so many children being born into exile should be reason enough to make far greater efforts to prevent and end conflict and violence," he added.
Girls and boys under the age of 18 account for 42 percent of all forcibly displaced. They are particularly vulnerable, especially when crises continue for years.
New UNHCR estimates show that almost one million children were born as refugees between 2018 and 2020. Many of them may remain refugees for years to come.
Low rate of return
The agency emphasized that over the course of 2020, some 3.2 million internally displaced and just 251,000 refugees returned to their homes –a 40 and 21 percent drop, respectively, compared to 2019. Another 33,800 refugees were naturalized by their countries of asylum.
Refugee resettlement registered a drastic plunge with just 34,400 refugees resettled, the lowest level in 20 years – a consequence of a reduced number of resettlement places and COVID-19.
"Solutions require global leaders and those with influence to put aside their differences, end an egoistic approach to politics, and instead focus on preventing and solving conflict and ensuring respect for human rights," urged Grandi.
The UN Refugee agency reminded that 2020 is the ninth year of uninterrupted rise in forced displacement worldwide. There are twice as many forcibly displaced people than in 2011 when the total was just under 40 million.