India and Pakistan on the Brink of War
Pulwama incident believing Pakistani involvement in it, give an excuse to India to initiate aggressive actions against Pakistan without investigating the incident. After Incident, India launches airstrikes on Pakistan on February 26, violated LoC but failed to fulfill their mission due to quick response by Pakistan Air Force (PAF). India did not expect quick retaliatory reaction from Pakistani side which make them nervous and hastily released their payload, near Balakot and escaped. Balakot which is situated in Pakistani administered Kashmir, 190 km away from Islamabad, and 4 to 5 km from LoC.This type of violation from Indian side on LoC was happened for the first time after Shimla agreement in 1972. This incident escalates the tensions between two historical rival and nuclear powers India and Pakistan.
Again on February 27, India aircraft Mig 21 crossed LoC, which was shoot down by PAF as a defensive response. This was a rational response to an interruption by India into Pakistan airspace. The Mig-21 Bison fighter is highly upgraded version aircraft but the loss of Mig-21 showed Indian aging military technology. Furthermore, Pakistan captured one of Indian pilot Abhinandan Varthaman, later released as a peace gesture proved that Pakistan is a responsible nuclear weapon state. But India on the other hand did not behave as responsible state and continue its aggression on LoC. Indeed, such ongoing military clashes between India and Pakistan will further intensify the crisis.
Modi's government wants to use Pakistani card to win the support of people in upcoming general elections. Consequently, Indian political leaders are trying to escalate the tensions between India and Pakistan as high as possible, while Pakistani leadership acts rationally to deescalate the tension. Pakistan as a sensible state always prefers peaceful solution of crisis through dialogue rather than war. Pakistan released Indian pilot, showing intension not to escalate the conflict but Indian side is averse to appreciate it. Indian aggression towards Pakistan not only limited to the aerial violation of the LoC but on March 4, Indian submarine tried to enter Pakistani water which was successfully thwarted by Pakistan naval force. Quick and timely action from Pakistan Naval side shows that Pakistan is not only capable to defend its motherland from Indian land and air force but from naval side as well.
Instead of restraining the conflict, India aggressive leader Modi further escalating of tension for increasing his popularity and to cover his 8.9 billion dollar corruption in Rafale fighter planes deal with France. It is due to the internal interest of Modi, which pushed both the state on brink of war. There is a clear cut division within India, one group is in favor of crisis escalation and other is in favor of de-escalation. Indian government behavior, clarify to international community that India who consider itself as a democratic state is actually a crisis enhancer state.
Recent move from India to returns key diplomat to Pakistan was a positive step, aimed at easing tensions between two nuclear hostile states. But on the same time, India is in process to enhance its capability by signing intergovernmental agreement with Russia for a 10 years lease of a Russian nuclear powered attack submarine and also tested indigenously developed Pinaka guided rocket system. These developments in the time of crisis situation did not support the Indian desire for de-escalation of the conflict. Contrary, Pakistan always acts rationally to resolve the crisis but Indian leaders always give more preference to their personal gains rather than mutual gains. India claim to operationalize its offensive military doctrine Cod Start, spending huge budget on it military and world largest arms buyer according to SIPRI report but use of Mig-21 aircraft against Pakistan clears the picture that India did not have the capacity to practically utilize its advanced technology on time. It will take more time to launch swift military actions against Pakistan. This ongoing tension also clarifies that Pakistan nuclear weapons effectively deterring India to cross International border. Though the Pakistani leadership is trying to avoid war, yet the defence forces are on high alert to meet any misadventure from Indian side. International community also trying and force both the sides to deescalate the tension and resolve their issues peacefully.
Developments on Korean Peninsula risk accelerating regional arms race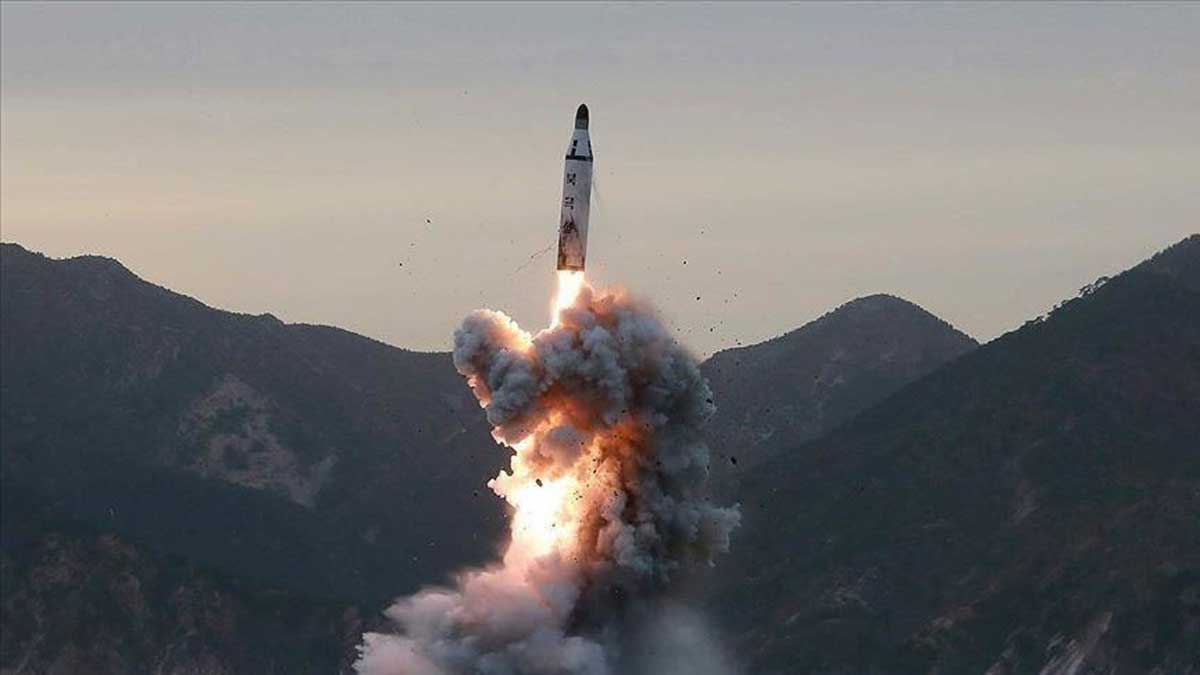 A week full of missile tests; this is the current environment on the Korean Peninsula. On Wednesday, North Korea fired two rounds of ballistic missiles into the East Sea while South Korea tested its first submarine-launched ballistic missile (SLBM) just a few hours later. Wednesday's tests follow a week of rising tensions on the Korean Peninsula, the consequences of which can be felt beyond the two Koreas.
North Korea ramps up tensions
According to North Korean state-run media reports, the reclusive state carried out a series of successful tests of a new long-range cruise missile over the weekend while referring to the missiles as a "strategic weapon of great significance". Calling the weapon 'strategic' may imply a nuclear-capable system. Although North Korea is banned from using ballistic technologies due to U.N. Security Council resolutions, these same rules do not apply to cruise missiles.
Despite the tests, Washington maintained its position to resume dialogue with the North and "to work cooperatively with the DPRK to address areas of humanitarian concerns regardless of progress on denuclearization," US Special Representative for North Korea Sung Kim said on Tuesday. Still, the US Indo-Pacific Command did acknowledge the cruise missile launches and said the tests highlight the "DPRK's continuing focus on developing its military program and the threats that poses to its neighbors and the international community."
China reacted to the test by calling for restraint by all relevant parties and for a 'dual track' approach to be followed involving "phased and synchronized actions to continuously advance the political settlement of the Korean Peninsula issue."
North Korea then upped tensions further by conducting yet another missile launch on Wednesday. This test marked the first time the DPRK launched a missile off a train-mounted ballistic missile delivery system, which they referred to as the "Railway Mobile Missile Regiment". According to Japan's Defense Minister Nobuo Kishi, the missiles were believed to have landed in Japan's exclusive economic zone. The location of the landings don't seem to be a coincidence as earlier that day North Korean state media had criticized Japan's newly unveiled defense budget, referring to the country as a "war criminal state".
Japanese Prime Minister Yoshihide Suga strongly condemned the latest tests, calling North Korea's behavior "outrageous" and a "threat" to "the peace and security of our country and the region". The US State Department also called the tests "a violation of multiple UN Security Council resolutions" while emphasizing the Biden administration's commitment to trilateral diplomacy and cooperation with Japan and South Korea.
What's more, North Korea appears to have resumed activities at its nuclear reactor at Yongbyon, according to a report published by the International Atomic Energy Agency last month. The report stated that "The DPRK's nuclear activities continue to be a cause for serious concern" while adding that "The continuation of the DPRK's nuclear programme is a clear violation of relevant UN Security Council resolutions and is deeply regrettable."
In July, North Korea warned of a "major security crisis" in protest against the combined summertime military exercise between South Korea and the United States. This increase in rapid missile testing seems to be the result of North Korea's dissatisfaction with both Seoul and Washington's actions over the last few months.
South Korea joins in on the missile testing
Although the international community is used to hearing about North Korean missile tests over the years, what is much less common is to hear about a missile test conducted by the South. Hours after the North fired its missiles, South Korea tested its first submarine-launched ballistic missile (SLBM).
North Korea's Kim Yo Jong—the sister of leader Kim Jong Un— was quick to respond to the tests the same day, warning of the "complete destruction of inter-Korean ties" and criticized Seoul's "illogical, antiquated and foolish attitude", according to North Korean state media.
Through the test, South Korea became the first country without nuclear weapons to launch an SLBM. Besides the SLBM, South Korea's presidential office said in a statement that the ROK military had also developed other new missiles, including a supersonic cruise missile to be deployed in the near future, and a new ballistic missile that has "overwhelming counterattack capability" by firing a larger warhead. Indeed, South Korea's arms industry has grown exponentially over the last two deacades and continuous to expand rapidly. According to he SIPRI arms transfer database, South Korea rose from the 31st ranked arms exporting country in 2000 to number six in 2020.
Besides South Korea, Japan is also beefing up its military capabilities. Last month, Japan's Defense Ministry sought a record $50 billion annual budget that would entail the largest percentage jump in spending in eight years. China was quick to criticize the move, accusing Japan of "trying to find excuses to justify their decision to increase military spending," On the other hand, Japan blames China for "unilaterally changing the regional status quo," affecting "the security of the Taiwan Straits, but also Japan's security."
The missile tests conducted by both Koreas this week further exacerbates the security situation in the region, negatively impacting far beyond the peninsula alone. The recent developments also don't bode well for improving inter-Korean relations or US-DPRK ties. Diplomatic negotiations between the US and North Korea have been stalemated ever since the 2019 Hanoi Summit fell apart. So far, Biden has only verbally expressed interest in resuming talks, but is unlikely to do so unless North Korea makes concrete commitments to dismantle its nuclear weapons program.
Inter-Korean relations are also unlikely to improve in the near future, given the time constraints. South Korea's President Moon has roughly six months left in office, and it is unlikely significant diplomatic progress can be made in this timeframe.
HTS enters Turkey's plot against the Kurds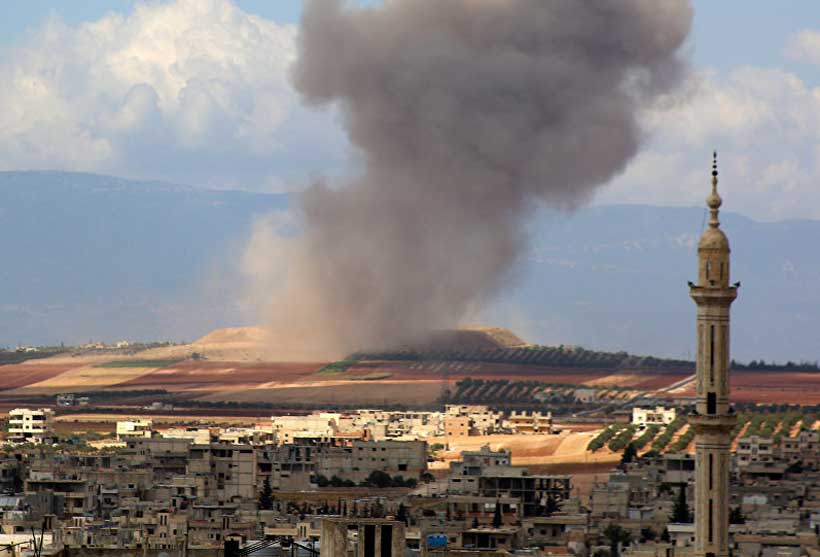 Ever since Turkey entered the 2017 Astana agreement with Russia and Iran Ankara has been relentless in its efforts to sell the international community the idea of absolute necessity of Turkish military presence in North-East Syria to support the moderate opposition and deter the Assad government.
The Astana meetings that followed the initial agreement indeed resulted in making Turkey responsible for the state of the Syrian opposition in Idlib and Aleppo provinces but – and there is always a but when it comes to the decade-long Syrian conflict – Ankara's mission was never defined as 'support' of the opposition. Instead, Turkey volunteered to perform an arduous task of separating moderate Syrian armed groups from those who were considered radical and posed a potential security threat on both regional and global levels. This process, dubbed 'delimitation of the Syrian opposition,' is hardly any closer to completion now than before raising the question of the extent of Ankara's ability – and intention – to fulfill its pledge.
Shared goals
Turkey's insistence on supporting the moderate opposition conveniently combines with the recent attempts of Abu Mohammad al-Joulani, leader of Hayat Tahrir al-Sham (HTS) which is de-facto dominant power in the Idlib de-escalation zone, to recast the image of the group. Although HTS is considered a terrorist organization by the UN and a number of global powers al-Joulani made a number of high-profile media appearances to promote the group's vision of the future of Syria and confirm that its ambitions are confined to national scale only.
Talking to the Turkish version of The Independent al-Joulani spoke against any foreign military presence in Syria, making no special mention of the Turkish army. Meanwhile in Idlib, a position of the Turkish military located next to those of HTS is a common, even natural occurrence. This co-existence of regular armed forces and radical terrorists is not affected neither by hard evidence of HTS involvement in committing war crimes, nor even by the fact that HTS is listed as a terror group by Turkey's authorities.
Shared enemies
In his interview to The Independent al-Joulani has also touched upon the position of the Syrian Kurds, another key axis of Turkey's policy in Syria. Commenting on the current developments in Afghanistan the HTS leader suggested that the aftermath of the US surprise withdrawal from Kabul will also have an impact on the Kurds or, as he put it 'the US-backed enemies of the Syrian revolution.' He also accused the Kurds of conducting attacks in living quarters in the areas of the "Olive Branch" and "Euphrates Shield" operations carried out by the Turkish military in Northern Syria.
HTS has never been in direct confrontation with the Kurds. However, al-Joulani's words highlighted his open hostility towards the Kurdish administration, that, as the HTS leader purports, is only able to control a huge swath of Syria and maintain relative stability thanks to the US support. This Kurdish dream will crumble as soon as the last US plane takes off from the Syrian soil, according to al-Joulani.
Does this opinion reflects Turkey's intention to put an end to the 'Kurdish threat' should the US withdraw from Syria? The events in the Afghanistan provide enough evidence to conclude that it's entirely possible. Indeed, such concerns have been expressed in a number of articles authored by both local and international analysts.
The bottom line
Turkey's regional policies and HTS leader's statements confirm that Ankara seeks to transform HTS into a bully of sorts. The group's primary task would be to exercise pressure on other armed units to facilitate the delimitation process orchestrated by the Turkish authorities. As the US grip over the region gradually loosens and HTS control over Syria's north-west tightens thanks to its efforts to achieve international recognition with the tacit support of Turkey, the Kurds are facing an uncertain future. Moreover, close coordination between Turkey and HTS harbors negative consequences not only for the Kurds but rather for all of Syria.
To prevent this, the international community must intervene and deny HTS the opportunity to position itself as a part of the moderate opposition and gain the right to establish legitimate administrative bodies. Otherwise Syria will face law-twisting terrorists running their own statelet with all the support that Turkey is able to provide as a prominent regional power.
To include or not include? China-led SCO weighs Iranian membership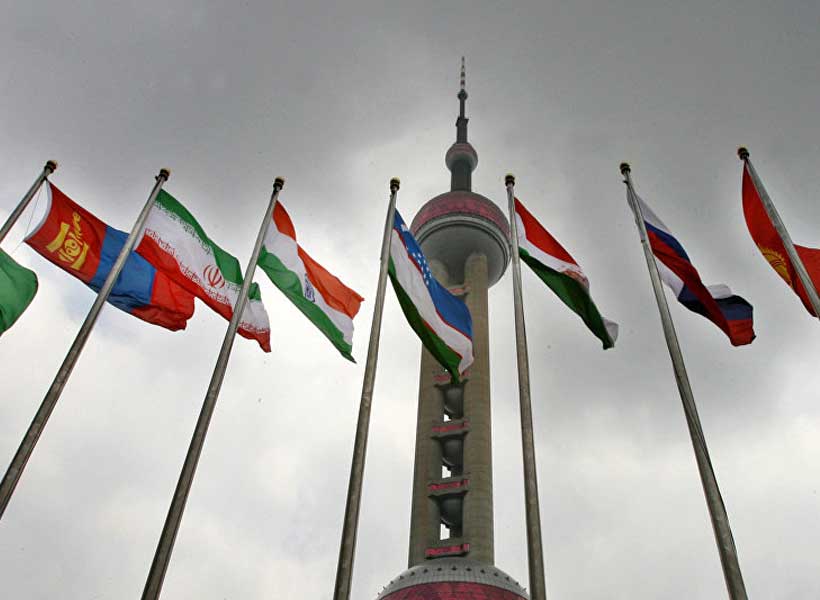 The Taliban takeover of Afghanistan may help Iran reduce its international isolation. At least, that's what the Islamic Republic hopes when leaders of the Shanghai Cooperation Organization (SCO) gather in Tajikistan next weekend.
Members are admitted to the eight-member China-led SCO that also groups Russia, India, Pakistan, Kazakhstan, Uzbekistan, and Kyrgyzstan, by unanimous consensus. Iran, unlike its rivals in the Gulf, Saudi Arabia and the United Arab Emirates, has long had observer status with the SCO.
The Gulf states have so far kept their distance to the China-dominated regional alliance created to counter the 'evils' of 'terrorism, separatism, and extremism" so as not to irritate their main security ally, the United States.
Acceptance of the Iranian application would constitute a diplomatic coup for Tehran and Iran's new hardline president, Ebrahim Raisi. Mr. Raisi, a proponent of closer relations with China and Russia, is expected to make his first appearance on the international stage at the SCO summit in Dushanbe since having assumed office last month.
Iranian officials hope, perhaps over-optimistically, that SCO membership would help them counter the impact of harsh US sanctions. Ali Akbar Velayati, an international affairs advisor to Supreme Leader Ayatollah Ali Khamenei, has advised the Raisi government to look East towards China, Russia and India asserting that they could "help our economy to make progress."
Similarly, it is not clear that membership would substantially reduce Iran's international isolation or significantly improve its existing relations with other SCO members. What membership would do is effectively give Iran a veto should Saudi Arabia and the UAE choose to seek more formal relations with the SCO in response to a reduced US commitment to their security. The SCO is expected to grant Saudi Arabia and Egypt the status of dialogue partner at its Dushanbe summit.
Gulf confidence in the reliability of the United States as a security guarantor has been rattled by the chaotic US departure from Afghanistan as well as the recent removal of the most advanced US missile defence weapon, the Terminal High Altitude Area Defense (THAAD) system, and Patriot batteries from Saudi Arabia as Yemeni Houthi rebels were successfully hitting targets in the kingdom.
China and Russia have in the past been reluctant to entertain full Iranian membership because they did not want to upset their delicately balanced relations with both Iran and its detractors. Policymakers, in the wake of Afghanistan, may figure that the two-year application process will give them time to prevent upsetting the apple cart.
To be sure, Tajikistan, in anticipation of a Taliban victory, first publicly promoted Iranian SCO membership in late May.
Zohidi Nizomiddin, Tajikistan's ambassador to Iran, told a news conference in Tehran "that Iran to become a major member is among plans of the Shanghai Organization and if other countries are ready to accept Iran, Tajikistan will also be ready." Tajikistan opposed Iranian membership in the past, accusing Iran of supporting Islamist rebels in the country.
Mr. Nizomiddin's comments have since been supported by reports in Russian media. "There is a general disposition for this, there is no doubt about it," said Bakhtiyor Khakimov, Russia's ambassador at large for SCO affairs.
Russian analyst Adlan Margoev noted that "the SCO is a platform for discussing regional problems. Iran is also a state in the region, for which it is important to discuss these problems and seek solutions together."
The Tajik and Russian backing of Iranian membership raises tantalizing questions about potential differences within the SCO towards dealing with the Taliban. Iran and Tajikistan, in contrast to Russia and China that have praised the Taliban's conduct since the fall of Kabul, have adopted a harder, more critical attitude.
Nonetheless, Russia has in recent weeks held joint military drills with Tajikistan and Uzbekistan near the Tajik-Afghan border. Russia further promised to bolster Tajikistan by supplying weapons and providing training.
Tajikistan is believed to support Tajik rebels in the Panjshir Valley in northern Afghanistan that last week lost a potentially initial first round of fighting against the Taliban. It remains unclear whether the rebels will be able to regroup. Tajiks account for approximately one-quarter of the Afghan population. As the
Tajik President Emomali Rahmon recently awarded posthumously Tajikistan's third-highest award to two ethnic Afghan Tajiks, Ahmed Shah Massoud, the legendary father of current Tajik rebel leader Ahmad Massoud, and former president Burhanuddin Rabbani, for their contribution to ending a devastating civil war in the 1990s in the Central Asian country.
Tajikistan and Iran agreed in April to create a joint military defence committee that would enhance security cooperation and counter-terrorism collaboration.
Iran recently changed its tone regarding Afghanistan after the Taliban failed to include a Hazara Shiite in their newly appointed caretaker government. Hazaras, who account for 20 per cent of the Afghan population, have reason to fear Taliban repression despite the group's protection last month of Shiite celebrations of Ashura, the commemoration of the Prophet Moses' parting of the sea.
Ali Shamkhani, the secretary of Iran's Supreme National Security Council, took the Taliban to task for "ignoring the need for inclusive government, foreign intervention and the use of military means instead of dialogue to meet the demands of ethnic groups and social groups that are the main concerns of the friends of the Afghan people." Mr. Shamkhani was referring to alleged Pakistani support for the Taliban in the battle for Panjshir.
Supporters of Iranian membership may figure that affairs in Afghanistan will have been sorted out by the time the application procedure has run its course with Afghanistan well on its way towards reconstruction. That may prove to be correct. By the same token, however, so could the opposite with an Afghanistan that is wracked by internal conflict and incapable of controlling militants operating from its soil.
The SCO may in either case want Iran to be in its tent to ensure that all of Afghanistan's neighbours, as well as regional powers Russia and India, are seated at one table. Mr Margoev, the analyst, argued that "just like other countries in the region – (we should) sit at the same table with Iran and not call it a guest from outside."