How can digital technology support gender equality in the MENA region?
The exponential growth of digital technology creates new opportunities for women to engage in the digital economy, including e-commerce. This can enable access to new markets for imports and exports, thereby connecting women-led businesses to the rest of the world. In the Middle East and North Africa (MENA) region, these opportunities must be seized, even if at present women in most of the MENA countries generally have lower access to digital technology than men. Closing the skills gap by training women in leadership and developing women's business skills will facilitate the creation of start-up businesses and generate thousands of jobs that will transform the economy of the region.
On the occasion of the 63rd session on the Commission on the Status of Women (CSW), UNIDO, together with the Permanent Missions of Italy and Jordan, Morocco's Fédération des Technologies de l'Information, des Télécommunications et de l'Offshoring, FAO, ITU and UN Women, jointly hosted a side-event to address the question, "How can digital technology support gender equality in the MENA region?"
In her opening remarks, Sima Sami Bahous, the Permanent Representative of Jordan to the United Nations, said, "Jordan believes that digitalization leads to justice, inclusion and equality. We also believe that our efforts are well-focused on bridging the divide between men and women in the digital divide. We also believe that good governance is important for our drive for social inclusion and human resource development. These are the major issues that we need to look at and to see how they could best serve gender equality."
In a panel discussion that followed, participants considered the practices for supporting gender equality in the MENA region that can be leveraged by digital technology. There was an emphasis on the power of designing training tool-kits for women in order to facilitate an understanding of how technology can be used to run their businesses more effectively and sustainable. A wide range of practices were presented, from the use of blockchain technology to track the quality of agricultural supplies to reaching new markets for import and export by use of new digital platforms. There was agreement that women must be included in the design of ICT infrastructure to tackle challenges such as lack of access to cash, capital and to basic technology.
A new major trend to be considered is cyber security. Ninety percent of the future workforce will require cyber security training as a part of ICT training and this could become a major generator of jobs for women in the MENA region.
Another issue discussed was how ICT can facilitate women's empowerment in rural regions. The importance of strengthening the digital ecosystem was emphasized, in particular by boosting infrastructure in rural regions through enhanced gender-sensitive investments in digital infrastructure.
Mariangela Zappia, Permanent Representative of Italy to the United Nations, said, "For the Italian government, there is a growing awareness of how the digital economy can represent a powerful tool to transform the ways in which women live and work…Gender mainstreaming is an integral part of Italy's development cooperation programme, especially in the Mediterranean and sub-Sahara regions, and in this regard, I would like to highlight the programme that we run together with UNIDO: Promoting Women Empowerment for Inclusive and Sustainable Industrial Development in the MENA region."
Landmark Agreement Unites Parties in Boosting Commercial Space Operations in California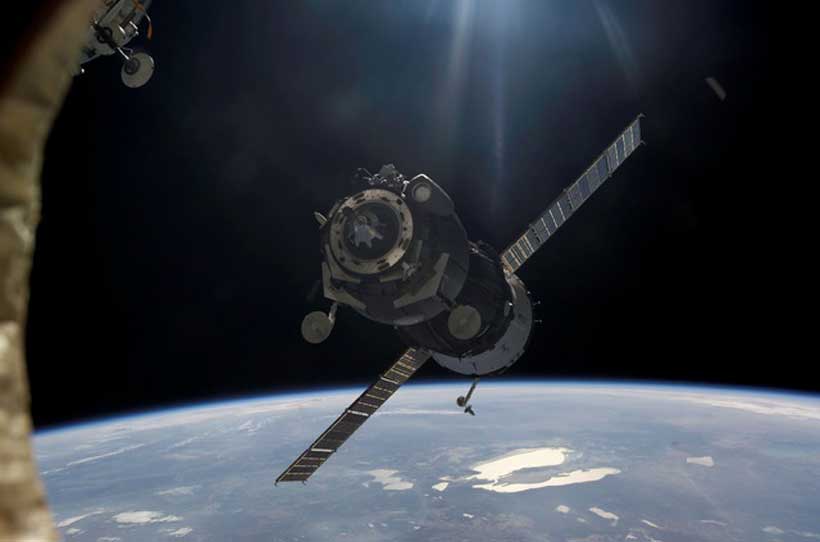 Leaders from the State of California, REACH, the 30th Space Wing, Cal Poly State University and Deloitte today announced a commitment to develop a thriving spaceport at Vandenberg Air Force Base and the surrounding area. According to the memorandum of understanding, the parties will develop a master plan that identifies the required infrastructure, human capital development, governance and financing necessary to support the United States Space Force mission and position California as a global leader in the future of the commercial space industry.
Chris Dombrowski, Acting Director of GO-Biz, said: "California has been at the forefront of the aerospace industry for more than a century. This MOU cements that leadership and serves as a critical investment in California's innovative economy as we work to safely recover from the COVID-19 induced recession. This cross-sector partnership will bring quality jobs to the central part of our state with Vandenberg Air Force Base serving as a thriving spaceport and the nation once again watching California."
The memorandum is a key part of a larger strategy for economic development in the Central Coast region, built in collaboration with the governor's Regions Rise Together initiative, REACH and Deloitte.

"This is a once-in-a-generation opportunity for the State of California to drive the space industry into the next century," said Josh Nisbet, a managing director at Deloitte Consulting LLP, who leads its work for the state. "The foresight of leaders in California and in our national security agencies has put the Central Coast and Vandenberg Air Force Base in position to become a world-class spaceport and center of excellence in a quickly evolving market. Deloitte is thrilled to be supporting this journey."
The U.S. government, in its first National Space Strategy, identifies the space industry as a top priority and highlights dynamic partnerships between government and commercial partners as essential to our economic prosperity, national security and scientific knowledge.
Col. Anthony Mastalir, 30th Space Wing Commander at Vandenberg Air Force Base, said: "Space is critical to national security, and the National Defense Strategy provides a very clear direction to restore our competitive edge in the re-emerging power competition to maintain space superiority. We rely on robust collaboration with our industry partners not only to provide assured access to space but also to maximize our range capacity and move forward into the range of the future."
The region boasts several attributes that make it an ideal location for commercial space operations, a sector that is likely to lead high-quality job growth over the coming decades. Vandenberg already maintains active launch capabilities and favorable geography, and Cal Poly produces world-class engineering and science talent.
"The potential for the commercial space industry to provide significant jobs and economic impact to not only the Central Coast, but the entire state of California, make it worth pursuing aggressively. Through diverse partnerships and collaboration, we will ensure the Central Coast of California is the launchpad for the next frontier of commercial space," said Melissa James, CEO of REACH.
The commercial space activities centered on the base could support a larger industry, and parties envision a robust cluster of space-related activities taking root in the region, with sustained presence of companies across the ecosystem from manufacturing and launch to maintenance and support and enabling human spaceflight for the first time in California.
Cal Poly President Jeffrey D. Armstrong said: "With its strong tradition of Learn by Doing, Cal Poly is pleased to work with other institutions in the region to play an instrumental role not only in developing the workforce of the future but also in spurring innovation and teaming with industry to foster growth and reach new milestones. We're excited to play a key role in supporting the possibilities this landmark agreement holds."
State of AI in the Enterprise, Third Edition
Deloitte's third edition of the "State of AI in the Enterprise" survey, conducted between Oct. and Dec. 2019, finds businesses are entering a new chapter in AI implementation where early adopters may have to work harder to preserve an edge over their industry peers. The study shows that companies at the top will be those that utilize AI to pursue creative and novel applications, actively address inherent AI risks and — as more organizations buy AI-powered capabilities — become smarter consumers of AI technology.
"Seasoned" adopters are the example to follow as the global survey of 2,737 information technology and line-of-business executives finds this category has undertaken many AI production deployments. They have also developed a high level of AI expertise across the board in selecting AI technologies and suppliers; identifying use cases for building and managing AI solutions; integrating AI into their IT environment and business processes; and hiring and managing AI technical staff.
Seasoned and skilled adopters evolve
Deloitte grouped responding organizations into three segments, based on the number of AI production deployments undertaken and how respondents rated their enterprise's expertise across various measures.
Seasoned adopters are setting the pace in terms of AI adoption maturity. This category of adopters has grown since the last survey in 2018 from 21% to 26%.
Skilled adopters have generally launched multiple AI production systems but are not yet as AI-mature as the Seasoned organizations. This category of adopters has grown since the last survey from 43% to 47%.
Starters are just dipping their toes into AI adoption and have not yet developed solid proficiency in building, integrating and managing AI solutions. This category of adopters has declined since the last survey from 36% to 27%.
Becoming smarter consumers: Purchasing AI intelligently
As purchasing barriers have dropped and AI is more available, choosing the right technology is more important than ever. Those AI adopters surveyed tend to "buy" their capabilities rather than "build" them. To become smarter consumers, companies should evaluate the landscape, find the most advanced AI and integrate those technologies into their infrastructure. However, the survey found many adopters lack purchasing maturity:
Only 47% of all adopters say that they have a high level of skill around selecting AI technologies and technology suppliers.
Less than half (45%) say that they have a high level of skill around integrating AI technology into their existing IT environment.
Inventive approaches: Moving AI applications beyond IT and cyber security
It will likely take more creativity for organizations to differentiate themselves as AI becomes commonplace. For example, many companies are still using AI mostly in IT- and cybersecurity-related functions, which was also the case in Deloitte's second edition of the survey. This year's survey found:
Forty-seven percent of respondents indicated that IT was one of the top two functions for which AI was primarily used.
When asked to identify the top two benefits they were seeking from AI, respondents' top choices were "making processes more efficient" and "enhancing existing products and services," the same as the last survey.
Top business functions for AI applications, such as marketing, human resources, legal and procurement ranked at the bottom of the list.
However, there are signals that AI may be expanding as respondents rated "creating new products and services" as the third-highest overall AI benefit.
Despite strong enthusiasm for their AI efforts, the majority of adopters only feel somewhat prepared to address AI risks — from unintended bias to determining accountability — and not enough are implementing specific practices to address them. In fact, survey respondents rank managing AI-related risks as the top challenge for their AI initiatives. Adding to this trust concern, many adopters feel underprepared and that these risks may impede their AI efforts:
More than half of adopters surveyed report "major" or "extreme" concerns about potential risks for their AI initiatives, while only four in 10 adopters rate their organization as "fully prepared" to address them.
While cybersecurity remains the most worrisome AI risk for adopters, AI failures, misuse of personal data, and regulatory uncertainty are also top areas of concern.
Fifty-six percent agree that their organization is slowing adoption of AI technologies because of the emerging risks, and the same proportion believe that negative public perceptions will slow or stop adoption of some AI technologies.
Fifty-seven percent of adopters have "major" or "extreme" worries about how new and changing regulations could impact their AI initiatives.
Digital Technologies Could Help Uganda's Economy Recover Faster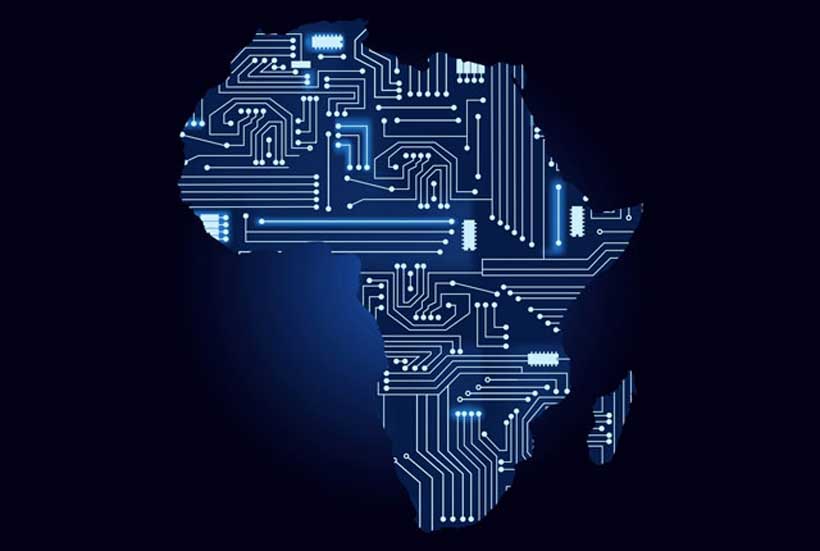 Uganda's real gross domestic product (GDP) growth in 2020 is projected to be between 0.4 and 1.7% compared to 5.6% in 2019, according to the latest edition of the Uganda Economic Update released by the World Bank today.
The report, "Digital Solutions In A Time of Crisis" shows the economy has suffered from the triple shocks of the COVID-19 (coronavirus) related economic and social disruption, a locust invasion and floods. Up to three million Ugandans could fall into poverty due to economic hardship and a lack of alternative means of survival.
Global and local restrictions in the movement of people and goods and provision of services to contain the COVID-19 pandemic have resulted in lower consumption, loss of jobs and a 43% reduction in remittances. Due to a sharp drop in tax revenues, Government has also been forced to borrow much more to continue providing services to Ugandans.
Uganda, however, remains at low risk of debt distress based on the April 2020 joint World Bank-IMF debt sustainability analysis. With total debt service (interest and principal due) expected to average around 55 percent of government revenues over the next three years, there is a need to cut back on non-priority spending in order to provide essential public services such as health, education, water and sanitation and electricity.
A more widespread pandemic could pose significant risks to the outlook, as well as any further significant locust invasion. Weak economic growth in the post COVID-19 period will continue to reduce overall consumption and commodity demand. In addition, crude oil prices are expected to average $35 per barrel this year and $42 per barrel in 2021. Although this will limit external inflationary pressures for import-dependent Uganda, these prices are below the estimated breakeven price of $60 for oil production in Uganda. This could negatively impact Uganda's prospects of becoming an oil producer within the next four to five years.
The increased use of digital technologies during the COVID-19 lockdown such as mobile money, on-line shopping, on-line education, digital disease surveillance and monitoring, and dissemination of public health messages shows the great potential to support faster economic recovery and strengthen resilience against similar shocks.
"The digital space in Uganda is very innovative – and has quickly adapted during the pandemic. Fintechs have offered payment options, and digital solutions have reinforced and enabled the health sector's calls to social distance and limit movement and contact. These solutions, if upscaled and developed to their potential would boost the digital economy and maximize its benefits to Ugandans," said Tony Thompson, World Bank Country Manager for Uganda.
The report points to the current national ID system as one of the successes of technological advancement, which can be leveraged to support more efficient e-government systems and authentication by the public and private sectors while expanding financial inclusion, strengthening social protection delivery, supporting immigration control and refugee management.
While Uganda has made reasonable technological strides, the analysis notes that it still lags with a phone penetration rate of 69.2% of the population, far below the average of 84%for Africa. There are gender and geographical gaps in access; for example, 46% t of female adults have access to mobile phone compared to 58% of male adults. Similarly, adults in urban areas are more likely to own mobile phones (70%) and have access to the internet (25%) compared to adults in rural areas (46%own phones and 5 percent have internet access).
The economic update makes several recommendations for the economy and ICT sector, including implementing supportive policies and regulation, review of taxation in the digital economy, leveraging technology to support the health sector and economic recovery through increased digitalization of agribusiness and manufacturing, expansion of social safety nets, and transparency and accountability of government's response to COVID-19. It also recommends the development of a coherent strategy of ecosystem support and catalyzing regional and global integration of Uganda's digital economy.
"There are areas of the economy that have shown resilience in the current crisis and by leveraging digital technologies are inventing new ways of operating and doing business," said Richard Walker, World Bank Senior Economist for Uganda.