Baltics manipulate NATO finances to their advantage
Three NATO member states – Denmark, Estonia and Latvia – are sure that they have made an important step towards the strengthening their security. On March 8 defence ministers of these countries opened the headquarters of Multinational Division North (MND N) in Latvia's Adazi.
It is known that during the NATO summit of July 11-12, 2018 in Brussels the letter of intent to create Multi-National Division North (MND North), a division-level headquarters led by the framework nations of Latvia, Estonia, and Denmark was signed. Besides, the letter of intent was also signed by the ministers of defence of Canada, the United Kingdom, and Lithuania.
It is interesting that the Baltic States, as well as Poland, have been seeking permanent NATO presence in their territories for a long time. They "knocked at NATO's door" and got only soft refusing. But the Baltics' authorities did not give up longer-term ambition to defend their countries by collective NATO capabilities and by using NATO funds.
Of course, all Baltic States are small countries with small populations: Lithuania just below 3 million, Latvia below 2 million, and Estonia below 1.5 million. They have correspondingly small defense budgets, and thus also correspondingly small military forces, although by the end of 2018 Latvia and Lithuania joined Estonia in meeting NATO's 2% target.
To their opinion, the only way out to ensure security is to attract NATO attention and money for these needs. Direct requests for help haven't brought desired results. Thus, the authorities decided to go the other way. They invented an initiative of creating the headquarters of Multinational Division North, conducted a PR campaign and convinced the alliance of necessity of the new HQ to be a part of the NATO troop command structure.
"The creation of Headquarters Multinational Division North in Latvia is a highly important step not only in strengthening Latvia's defence but also for the entire region's security. We are proud to be the host country," said Latvia's Minister of Defence Artis Pabriks.
"With the launch of Multinational Division North, we will achieve a new level in strengthening NATO's response capacity in standing up against the threats faced by our region. The alliance's deterrence capability and capability to defend us will increase significantly when Multinational Division North becomes operational," added Estonian Defence Minister Juri Luik.
What for? What are the benefits for involved countries? First of all, such countries as Latvia shift the responsibility to NATO and waste NATO money. It is very convenient to initiate but not to realize, to found but not to finance a project.
Does the alliance's leadership understand that the Baltics just use up NATO in order not to pay for defence out of their pocket? Latvian minister of defence Artis Pubriks is so proud of the new structure that doesn't realize that he himself sells his country's territory to foreigners for nothing, just for promise. Will NATO fight with Russia, which is by the way, a nuclear state? Of course NO, but foreign troops will train and shoot in Latvia, making noise, frightening the locals, polluting forests and water. And then they will depart, ready to defend their homeland, but not Latvia! Mr. Pabriks has outsmarted himself!
Ukrainian Presidential Elections 2019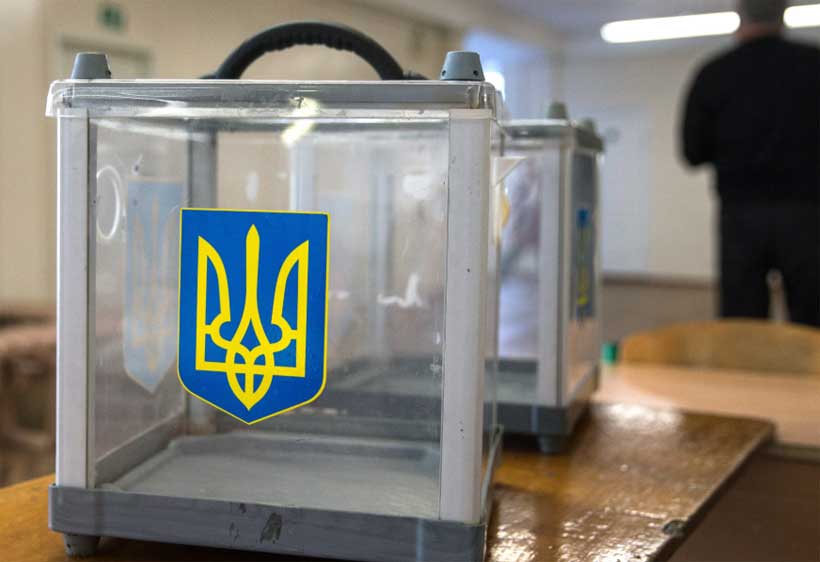 The Ukrainian people had made historic choices for independence, democracy and the free market more than a quarter century ago, but they have only partially achieved their vision of a fully democratic and prosperous state. Ukraine is undoubtedly an established political entity with internationally recognized sovereignty, widespread corruption and regressive political cycles. Moreover, Russian occupation, military aggression, hybrid warfare, and a subsequent economic recession, have hamper edits democratic and free market development. Ukraine emerged as a very pluralistic but volatile democracy after the dissolution of the Soviet Union. In the 1990s, the political system of the country evolved along two parallel lines that combined the liberal democratic facade and the power and resources of the post-soviet oligarchy.
There were two revolutionary cycles, spanning around 1992–2004 and 2005–2014, in the contradiction between these two dimensions of politics in Ukraine. Every cycle was soon replaced by the simulated democracy that was driven mainly by oligarchic competition, and then subsequently by authoritarian consolidation, leading to civic protests and possible regime changes, which reset the cycle. Those cycles have inhibited the transition from the Soviet to a fully democratic state of Ukraine. Whether Ukraine's democratic development will set on a sustainable road following Euromaidan 2014, closer political and economic association with the European Union (EU) or on the Donbas war depends on the upcoming elections. There are numerous reasons to hope for the best, but the sustainability of present reform efforts and democratic politics is also a cause for serious concern. A number of key dichotomy areas have been addressed to the constitutional order of the post-Soviet Ukraine: Presidentialism versus Parliamentarianism, power centralization versus local self-government and institutionalized democracy versus persistent clan politics.
The present scenario of presidential election campaign for Ukraine is shaping up to be if anything, a big show. Ukraine has a hybrid presidential-parliamentary system which makes governance tricky. However, a presidential election on March 31, 2019, followed by parliamentary balloting later in the year, will examine whether the country's institutions and leaders are keeping pace with the people's desire for change or not. The level of change made in recent years since the 2014 Euromaidan revolution forced the regime of Viktor Yanukovych to flee to Russia has been much discussed. The electorate's central concerns are the ongoing Donbas war launched by Russia, the economic welfare of the country, and the level of corruption. However, the electorate must also pay heed to countering Kremlin interference for ensuring the stability and unity of the country. A realistic assessment of the Ukrainian economic reforms over the last four years is indispensable. It is certainly incorrect to suggest that "nothing has changed" as it is evidently witnessed that a number of key factors have been taken forward. These include the price of natural gas for the market, reducing budget deficits, stabilizing national debt, decentralization of power to the local level, visa-free travel to the European Union, the establishment of anti-corruption institutions, changing procurement processes, the enhanced VAT refund system, changes to business regulation and the restructuring of the banking system. But, the future for dynamic economic growth is unfortunately lacking and cannot be ignored.
The administration has not been seriously involved in sinking corruption and in establishing a proper rule of law over the last four years. The evidence for Ukrainian citizens is abundantly clear, the current government has consistently appointed prosecutors that have not steered any significant prosecutions. In particular, the government has failed to bring known major oligarchs to justice, some of whom have obvious ties with Russia. Furthermore, the reform of the judiciary introduced by the administration was significantly derailed by the inclusion of judges with identified reputations of corruption, as assessed by independent observers. The police reform was stuck on the road patrols with little change in the system as a whole. The anti-corruption institutions designed to address the problem have been constantly hindered in their operations by other levels of the judicial system, openly harassed and even infused with utterly corrupt officials. Civil society which have remained vigilant and acted as a watchdog in exposing cases of corruption, have been attacked and beleaguered by the controlled media and police.
The implementation of the Asset Declaration System, cited by supporters as evidence of change, is a prime example of the management's thwarting of reforms. The objective of this system was to expose high-level officials and politicians to illegal assets. These statements were, in fact, submitted and made public. However, the filings have not been seriously followed up and officials with clearly dubious assets have not been prosecuted. Worse still, the system was extended to require a leading anti-corruption filing by the civil society. This extension was obviously a form of bullying especially of activists. The closure of many illiquid banks was also a frequently mentioned reform, but the public had been deeply deceived in the implementation of this policy. The state guaranteed funds to be paid to the depositors of those banks, which had failed, trillions. Simultaneously, there were very few efforts made to deal with the corrupt owners high handedly. The most serious example of this would be the acquisition of Private Bank, the largest bank in Ukraine, whose oligarch owners have not been prosecuted and the public purse has lost about $ 4 billion (USD).
There is a disturbing lack of commitment to combating corruption and establishing a rule of law over the past four years, and this is a major cause of electoral disappointment with the present administration. External observers, like Transparency International, are apparent that Ukraine continues to rank among the most corrupt world's nations. Other institutions such as the International Monetary Fund, the World Bank and Western governments have repeatedly required progress on corruption as a condition for loans and assistance. Corruption is the sole reason that the flow of investment has been reduced to a lamentable level.It has undermined the country's budget and has damaged its pension, training or infrastructure capacity. It has allowed oligarchic interests to continue to prevail, leading to excessively regulated prices. Small and medium-sized enterprises have become less evolving. Even the resources allocated to the essential war effort resulted in misappropriation of funds.
Keeping in view the above mentioned corruption issues, a credible and transparent election process can reinforce democratic system where voters must assess the candidates on the basis of credibility. The outcome of the 2019 elections will determine whether Ukraine will experience Orange instability or Euromaidan stability and progress. If Ukrainian voters choose the latter, Ukraine's European integration by 2024 will be irretrievable. If the former, the end result could be unpredictable. Candidates with cash, controlled media and administrative power would have great favor of the election system. Only if a candidate with personal integrity and commitment is selected as the leader will true reforms be achieved. In achieving this aim, it is essential for Ukraine to consolidate all democratic forces to improve public confidence by strengthening the electoral framework.
Baltics cannot rely on Germany any more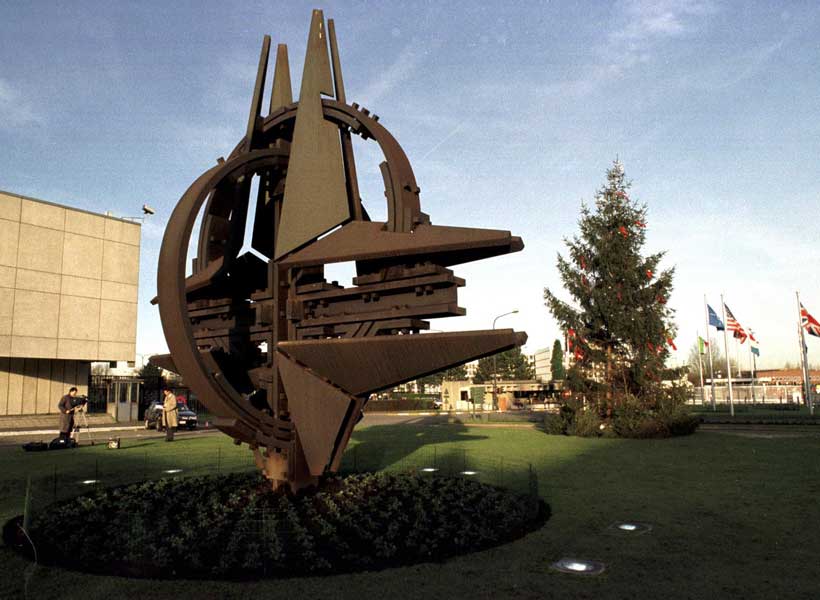 On March 29 Latvia, Lithuania and Estonia will celebrate 15 years of becoming NATO member states. The way to the alliance membership was not simple for newly born independent countries. They have reached great success in fulfilling many of NATO demands: they have considerably increased their defence expenditures, renewed armaments and increased the number of military personnel.
In turn, they get used to rely on more powerful member states, their advice, help and even decision making. All these 15 years they felt more or less safe because of proclaimed European NATO allies' capabilities.
Unfortunately, now it is high time to doubt. The matter is NATO today is not as strong as it supposed to be. And it is not only because of leadership's blunders. Every member state does a bit. As for the Baltic states, they are particularly vulnerable, because they fully depend on other NATO member states in their defence. Thus, Germany, Canada and Britain are leading nations of the NATO battle group stationed in Lithuania, Latvia and Estonia respectively.
But the state of national armed forces in Germany, for example, raises doubts and makes it impossible not only defend the Baltics against Russia, but Germany itself.
It turned out, that Germany itself remains dissatisfied with its combat readiness and minister of defence's ability to perform her duties. Things are so bad, that the military's annual readiness report would be kept classified for the first time for "security reasons."
"Apparently the readiness of the Bundeswehr is so bad that the public should not be allowed to know about it," said Tobias Lindner, a Greens member who serves on the budget and defense committees.
Inspector General Eberhard Zorn said the average readiness of the country's nearly 10,000 weapons systems stood at about 70 percent in 2018, which meant Germany was able to fulfill its military obligations despite increasing responsibilities.
No overall comparison figure was available for 2017, but last year's report revealed readiness rates of under 50 percent for specific weapons such as the aging CH-53 heavy-lift helicopters and the Tornado fighter jets.
Zorn said this year's report was more comprehensive and included details on five main weapons systems used by the cyber command, and eight arms critical for NATO's high readiness task force, which Germany heads this year.
"The overall view allows such concrete conclusions about the current readiness of the Bundeswehr that knowledge by unauthorized individuals would harm the security interests of the Federal Republic of Germany," he wrote.
Critics are sure of incompetence of the Federal Minister of Defence, Ursula von der Leyen. Though she has occupied the upper echelons of German politics for 14 years now — and shows no sign of success. This mother of seven, gynecologist by profession, by some miracle for a long time has been remaining in power, though has no trust even among German military elites. Despite numerous scandals she tries to manage the Armed Forces as a housewife does and, of course, the results are devastating for German military capabilities. The same statement could be easily apply for the Baltic States, which highly dependent on Germany in military sphere.
Ukraine's Ecocide in Donbass, 1991 to post-Maidan 2019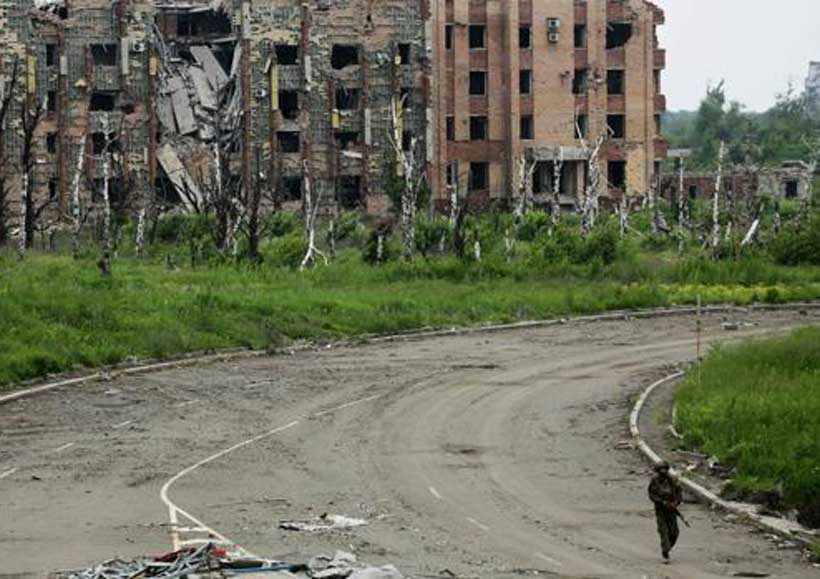 On February 26, 2019, Lugansk People's Republic hosted a roundtable entitled "Ecocide of Ukraine: Consequences." This provided a forum for environmental experts from Lugansk People's Republic (LNR) and DNR to formally start addressing the environmentally catastrophic situation both republics inherited from the post-Soviet Ukrainian government.
Both fledgling republics have already started addressing the vast environmental problems outlined below. Even in the middle of a war, the situation demands remedies Kiev never considered providing.
We did initial interviews for what will be an ongoing series with the Minister of Natural Resources and Ecological Safety of Lugansk Peoples Republic Uri Degtyaryov and Deputy Foreign Minister Ana Soroka on the effect of the civil war on the ecology of Donbass.
When the facts are looked at, no matter how bleak the picture, the government under Leonid Pasichnik is making strides with clean up from installing pollution scrubbers at factories to cleaning up old garbage dumps. Because of the importance of these issues, we'll follow up on the progress at regular intervals.
Minister of Natural Resources and Ecological Safety of Lugansk Peoples Republic Uri Degtyaryov
"You have to understand that life goes on and a new republic is being built; Lugansk People's Republic. With everyday problems and challenges for a government that never existed before there are international laws and rules our government still has to adhere to.
For ecology, this includes international conventions accepted by the civilized world. Our republic is not recognized by the world, but we are trying to live according to international standards. That is why this is the right direction to go in and the policy documents show we voluntarily follow international conventions although we are still not recognized the international community.
Without being recognized, we recognize international rules and standards. So those documents (LNR environmental policy) are prepared being prepared according to international standards.
When we talk about other steps, we have prepared for the next challenges. It is what was discussed at the round table today. For us, the most difficult challenge that we talked about at the round table is that we haven't given a full assessment of the damage caused by military action by the Ukrainian army.
We have to count every crater, every damaged tree, and every destroyed dam. This all has to be translated into monetary values. Unfortunately, we came from a peaceful era. We are ill-equipped for this type of assessment. We lack the methodology needed.
Right now that work is being done. For instance, one small natural object (Ostria Magila) that was a protected area (conservation area) by law which is 49 hectares (121 acres) was damaged by Grad rockets and Hurricane rockets from the Ukrainian army. Thirty-eight enormous craters destroyed the trees and just in damages to the trees, three and one half (3 ½) million rubles of damage was done.
And this was a small area. Can you imagine the costs for the damage to the rest of the republic? We are assessing the damage.
The second stage to what we are doing is to remediate the damage that has been done so far. We have 3.4 thousand hectares of wooded area that is destroyed by military action; it's a proud moment to say we are replacing it. It takes years for trees to grow. It's one thing to plant them. You have to take care of them. They have to be pruned and cared for.
And so now we say with pride, the first seedlings have grown and the crowns have formed. They are replacing wooded areas that were destroyed. We have replanted 270 hectares of wooded area that was destroyed by the military action.
Every year we plant seedlings and we still have to purchase more. And of course, we deal with other everyday problems. Before the war, there was no recycling of trash in Lugansk Oblast. Right now, we are recycling 82 types of trash.
Before the war, we didn't have the replacement fish to replenish supplies. Now we have 12 fish farms that produce replacement fish.
So, in short, we need peace and everything else we'll do ourselves."
Deputy Foreign Minister Ana Soroka concludes Ukraine's use of banned munitions is war crimes and ecocide.
LNR Deputy Foreign Minister Ana Soroka 
"Ecocide according to international law is considered a most dangerous crime against humanity. There are several directions in this law, the first one is;
Ecocide is considered to be one of the most dangerous breaches because it affects a wide group of people over a long period of time. We know the results of ecocide can last not only decades but the effects can go on for hundreds of years and cause enormous and unfixable effects on the health of people.
We conclude/assert that ecocide is a crime against humanity.
The second direction of the law is that it falls under war crimes. Following the orders of the Ukrainian government, the Ukrainian army uses prohibited chemical weapons like white phosphorus and napalm. We see nature is suffering irreparable damage and this is a war crime.
For us, it is very important to collect evidence and material of all the crimes of Ukraine. At this time, in order to fully protect ourselves, we put a plea into different international organizations, for instance at the (ICC) International Criminal Court.
According to the Minsk platform, many times we addressed this problem, not just here in Donbass and the front line territory, but also in Ukraine. As it turns out, in the middle of Europe, there is a hotbed of the ecological catastrophe that can spread and in the future affect the rest of the world."
Since the heyday of the Soviet Union, the Donbass region provided most of the industrial production in Ukraine and the most environmentally hazardous industries. Of consequence, the Lugansk region also produces the highest agricultural output in Ukraine.
The combined stress of industrial and agricultural production along with transport infrastructure and high population density creates the largest manmade per capita load on the biosphere in Ukraine or even Europe as a whole.
From 1991 onward, the situation presented itself for Western Ukrainian oriented politicians to take revenge on areas that traditionally rejected Ukrainian nationalism and Banderism. Donbass regard the UPA (Ukrainian Insurgent Army) as war criminals. The UPA and OUN (Organization of Ukrainian Nationalists) was a political group allied with Nazi Germany.
They were based in Poland and obsessed with establishing a country of their own. The OUN and UPA tortured and murdered civilians across what would become Soviet Ukraine before, during, and after WWII.
From the 1991 referendum that separated Ukraine and dissolved the Soviet Union, the children, grandchildren, and Diaspora relatives of the OUN and UPA actively sought to punish the regions that did not support a united Ukraine allied with WWII Germany.
Ukraine has a notoriously bad environmental record and most of the environmentally hazardous businesses are located in the Lugansk area. There are roughly 1500 businesses in the coal, metallurgical, machine building, chemical, and oil industries. Annually about 700,000 tons of pollutants have been released into the atmosphere and more than ¾ are not cleaned at all.
All of this activity went unchecked from 1991 onward. Corrupt pro-West Ukraine politicians took over the government when the Soviet Union collapsed and the environmental condition across Ukraine deteriorated.
According to a 2005 abstract, the quality of the water was five times worse than the air quality and the destruction of the environment has gone on unabated for an additional 13 years since it was written. Toxic emissions from the mines and garbage disposal as well as streams and tributaries disappearing because of silting have destroyed much of the water resources.
According to the abstract Ecological crisis of Donbass as an industrial region of Ukraine, the Lugansk region has the lowest life expectancy in Ukraine because of these factors.
According to the report, 85% of children born in the Lugansk Region are born with various cardiopulmonary pathologies and abnormalities due to the described environmental factors. Decades ago Lugansk should have been recognized as an ecological disaster zone.
It's been more than 2 decades since the situation in Lugansk and across Donbass was recognized. If Ukraine was serious about expressing governmental oversight in the region, making sure the children weren't being poisoned would have been the best place to start.
This was well known even before the presidency of Victor Yushchenko. Yushchenko became famous as the Ukrainian nationalist president who tried to rehabilitate the image of Stepan Bandera, one of Ukraine's WWII OUN Nazi leaders. Bandera's OUN is famous in the Lugansk Donbass region for torturing and murdering civilians.
Instead of making even a token effort at environmental policy and remediation, Ukraine's government even allowed the Soviet built infrastructure to degrade to the point where coal mines closures were done illegally, disregarding safety procedures and flooding adjacent areas with toxins and undermining residential structures.
Before the war started in post-Maidan Ukraine, 150 coal mines needed constant pumping and drainage.
The Ukraine Army (VSU)has targeted power stations and transmission lines to exasperate the situation. As a result, electric service interruptions occurred for mines in the Komsomolets Donbassa, Lidiivka, Vuglegirska, Chervonyi Proflintern, Bulavinskaya, Olkhovatska, Trudovskaya, Chelyuskintsev, the Sukhodolskaya-Vostochnaya, Privolnyanska, Nikanor-Nova, Kyivska, Dovzhanska- Capitalna, Centrospilka, Kharkivska, Chervonyi Partizan, Samsonivska-Zakhidna, Pershotravneva, Proletarska, Bilorechenska, Frunze, Vakhrusheva, Cosmonavtiv, Dzerzhinskyi, Sverdlov and others.
Damage and disconnection of coal-mining enterprises from electric services led to the shutdown of mine water drainage systems. This, in turn, led to full flooding of the mines and further poisoning of the region's water supply.
Ecocide is the premeditated destruction of an area's environment to destroy its people or the possibility of inhabiting or living there. Long before the war which now complicates current remediation efforts, a passive depopulation effort in Donbass was underway.
This is why the Ukrainian government environmental effort in Donbass is being referred to as ECOCIDE.