3-5°C temperature rise is now 'locked-in' for the Arctic
Even if the world were to cut emissions in line with the Paris Agreement, winter temperatures in the Arctic would rise 3-5°C by 2050 and 5-9°C by 2080, devastating the region and unleashing sea level rises worldwide, finds a new report by UN Environment.
Meanwhile, rapidly thawing permafrost could even accelerate climate change further and derail efforts to meet the Paris Agreement's long-term goal of limiting the rise in global temperature to 2°C, warns Global Linkages – A graphic look at the changing Arctic.
Other environmental pressures on the Arctic identified by the paper – released at the United Nations Environment Assembly – include ocean acidification and plastic pollution.
"What happens in the Arctic does not stay in the Arctic," said Joyce Msuya, UN Environment's Acting Executive Director. "We have the science; now more urgent climate action is needed to steer away from tipping points that could be even worse for our planet than we first thought."
Even if global emissions were to halt overnight, winter temperatures in the Arctic would still increase 4 to 5°C by 2100 compared to the late 20th century, the study finds. This increase is locked into the climate system by greenhouse gases already emitted and ocean heat storage.
Arctic societies now must respond to climate change through suitable adaptation actions. Arctic Indigenous Peoples already face increased food insecurity. By 2050, four million people, and around 70% of today's Arctic infrastructure, will be threatened by thawing permafrost, the report notes.
"The urgency to achieve the goals of the Paris Agreement is clearly manifested in the Arctic, because it is one of the most vulnerable and rapidly changing regions in the world," said the Finnish Minister of the Environment, Energy and Housing, Kimmo Tiilikainen. "We need to make substantial near-term cuts in greenhouse gas emissions, black carbon and other so-called short-lived climate pollutants all over the world."
The impacts globally would also be huge. From 1979 to the present, Arctic sea ice is estimated to have declined by 40%. Climate models predict that, at the current rate of CO₂ emissions, Arctic summers will be ice-free by the 2030s. The melting of the Greenland ice cap and Arctic glaciers contribute to one third of sea level rise worldwide.
Even if the Paris Agreement is met, Arctic permafrost is expected to shrink 45% compared to today. Globally, these frozen soils hold an estimated 1,672 billion metric tonnes of carbon. Increased thawing is expected to contribute significantly to carbon dioxide and methane emissions. The resulting warming will in turn lead to more thawing – an effect known as 'positive feedback'. This accelerated climate change could even throw the Paris Agreement's 2°C goal off track, the report underlines.
Ocean acidification and pollution taking their toll
Ocean acidification is disproportionately impacting Arctic marine species. This is because cold water can hold more dissolved CO2, while melting ice spreads the acidity further. Since the beginning of the industrial revolution, the world's ocean has become 30% more acidic. The more acidic the water, the more energy Arctic corals, molluscs, sea urchins and plankton must use to build their shells and skeletons.
Despite its pristine image, the Arctic's geographical characteristics and cold climate mean the region's ocean, seafloor and coastline are a sink for contaminants from around the globe. Only 1,000 out of the 150,000 chemical substances in use worldwide are regularly monitored. A global approval system for new chemicals is therefore needed, the report argues. Alternative controls are also seen as necessary for chemicals that fall outside of existing treaties.
On a positive note, the amount of regulated chemicals in humans and animals living in the Arctic was found to be decreasing. These include some Persistent Organic Pollutants regulated under UN Environment's Stockholm Convention. However, the decrease could be due to changing diets.
Wildlife Demand in Asia Under the Spotlight at International Wildlife Trade Conference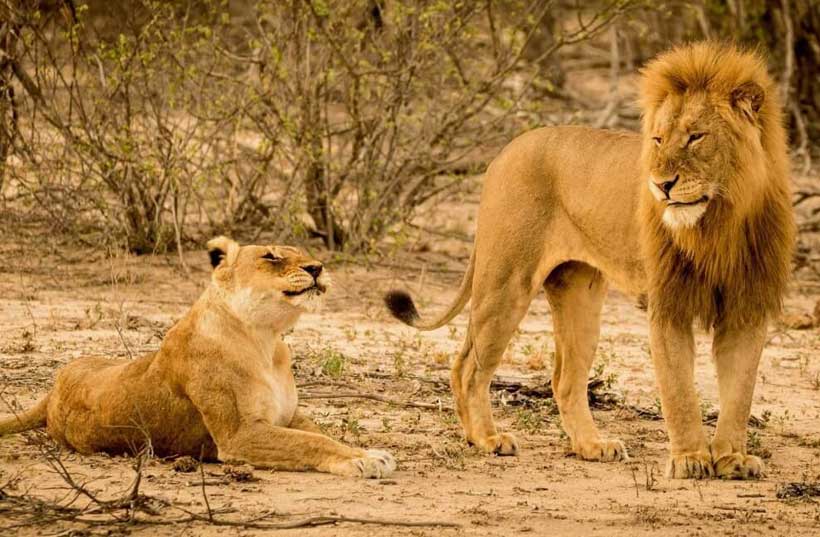 Demand for illegal wildlife products in Asia is not only driving wildlife population declines in the region, but across the globe. Tigers, elephants and rhino will be some of the species to take the spotlight in relation to the illegal trade in Asia at the upcoming 18th meeting of the Conference of the Parties (CoP18) to the Convention on International Trade in Endangered Species of Wild Fauna and Flora (CITES) in Geneva.
Vietnam is now the largest destination for illegal shipments of elephant ivory and rhino horn according to independent analyses presented to the meeting by TRAFFIC, the global wildlife trade monitoring network, the International Union for the Conservation of Nature (IUCN) and the Environmental Investigation Agency (EIA). These wildlife products are either consumed in country, or may be shipped on to other destinations in Asia.
"Vietnam has been a country of great concern for its role in the illegal wildlife trade for many years now and although there have been significant steps forward in relation to improved policy to address illegal trade, it's clear that much more has to be done. WWF is encouraging CITES to look closely at Vietnam's compliance," says Margaret Kinnaird, WWF Wildlife Practice Leader.
In addition to Vietnam, its neighbours Lao PDR, Thailand and China are key countries of concern, particularly when it comes to tiger farms. For now, China has banned all trade in tiger parts, but the continued existence of state-run tiger farms, with thousands of captive tigers creates political pressure and economic incentive for trade from captive tigers to be allowed in the future. WWF believes that such trade would be impossible to control and could put the world's remaining wild tigers at risk. Meanwhile, there is already evidence of tiger parts from farms leaking into markets in the region which by escalating demand, puts the remaining 3,900 wild tigers at increased risk from poaching.
"CITES agreed in 2007 that tigers should not be bred for trade in their parts and products," said Heather Sohl, tiger trade expert. "Yet over 12 years later, we have more tigers, in more tiger farms, in more countries, and more captive tigers and their parts and products entering the illegal trade. It's high time the governments of the world stood by their commitments to tigers, and hold the defaulting countries accountable."
This CITES CoP will be the busiest to date with a record number of proposals to discuss the trade in other iconic species such as saiga antelope, lions, rhino and jaguars as well as weird and wonderful creatures like the spider-tailed horned viper. Their fate will be greatly impacted by the outcomes of the trade discussions set to take place over the course of the two weeks.

Whilst marine turtles have survived for 120 million years, six out of seven species are now assessed as threatened with extinction ('vulnerable' to 'critically endangered') according to the IUCN Red List of Threatened Species. According to the CITES Secretariat, over the last couple of years, Indonesia, Malaysia and Vietnam have played a major role in the unsustainable trade of Hawksbill and other turtles. WWF is calling for stronger measures to be directed at range and consumer countries and for CITES to hold these countries accountable over the coming years.

Not blessed as a charismatic creature, but critical for its role in the marine ecosystem, the trade in one type of sea cucumber known as teatfish will be a highly debated topic this year. WWF supports a proposal to add these species – which are prized in Asian cuisine and are extremely vulnerable to overfishing – to the list of species whose trade is regulated by CITES.

As always, elephants feature heavily on the conference agenda. WWF is calling for CITES to prioritise action with regard to countries that, either through lack of capacity or lack of political will, are implicated in the illegal ivory trade. These include Burundi, Gabon, Togo, Nigeria, Mozambique, Zimbabwe, United Arab Emirates, Lao PDR, Malaysia and – above all – Vietnam.

Finally, underpinning many of the species being discussed, including the near-extinct vaquita porpoise is the important role that Natural World Heritage Sites play in their conservation. These unique places host a high proportion of the remaining populations of such endangered species, and many are menaced by illegal hunting, fishing and logging. WWF is supporting measures to strengthen cooperation between CITES and the UNESCO World Heritage Convention.
Climate Crisis Cannot be Tackled Without Shift Away from Damaging Land Use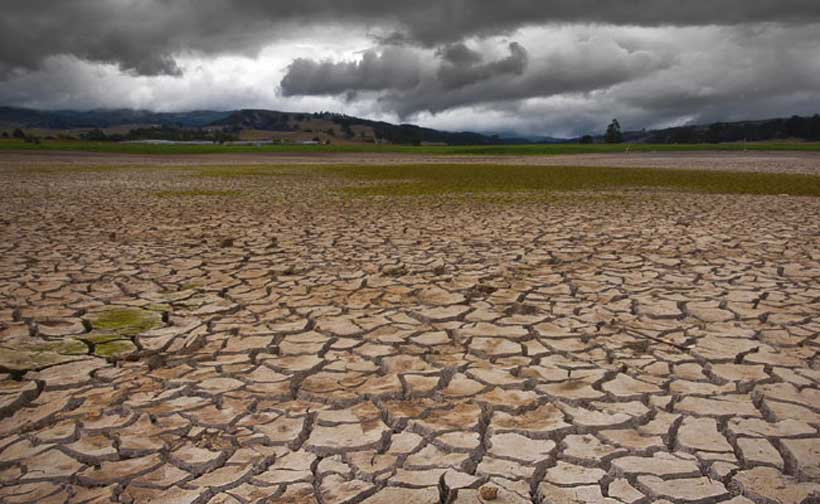 The way we currently use land is both a major contributor to climate change and placing unsustainable demands on the land systems on which humans and nature depend, according to an authoritative new report presented in Geneva today.
The Intergovernmental Panel on Climate Change's Special Report on Climate Change and Land, explores the relationship between climate, people and land in a warming world. It warns that climate change is placing additional stress on land, increasing degradation, biodiversity loss and food insecurity.
"Tackling climate change will take bold actions that go beyond addressing usual suspect issues of energy, transportation and tightening up emissions from a company's own operations. We must address food production and supply chains in a world with growing demand. Agriculture is a major driver for land conversion and degradation, and must be part of the solution if we're going to keep our climate stable and our planet viable," said Melissa D. Ho, Senior Vice President, Food & Freshwater at World Wildlife Fund. "How we approach the next decade will not only affect future climate scenarios, but will also impact the fate of food production itself — and our ability to feed the future billions — as there are inextricable links between global warming and agricultural productivity. We ignore the limits of nature at our peril."
Humans use approximately 72% of the global ice-free land surface, with land use contributing around 23% of total human-caused greenhouse gas emissions, primarily through deforestation and habitat conversion for agriculture. The removal of forests, conversion of peatlands, freshwater ecosystems, and other natural habitats releases carbon, while at the same time contributing to unprecedented biodiversity loss and land degradation. The food sector alone is responsible for 75% of deforestation worldwide, with the greatest pressure on forests taking place in the tropics. It is also a major driver of savannah and grassland conversion.
Climate change is already affecting the four pillars of food security — availability, access, utilization and stability — through increasing temperatures, changing precipitation patterns and greater frequency of some extreme events.
The report highlights the synergies and trade-offs inherent in our land choices. WWF considers an integrated suite of sustainable land management tools necessary to secure a climate safe future, while supporting food security and nature. Nature-based climate solutions should play a key role. For instance, mangroves help increase climate resilience, while providing a range of ecosystem services to local communities and supporting fish nurseries.
The science presented in the report further underlines that climate, people and nature are fundamentally linked. Efforts to mitigate climate change and halt nature loss must go hand in hand, and be fully integrated with climate adaptation and food security considerations.
Land-based mitigation options make up to a quarter of total mitigation proposed by countries in their country climate plans, submitted to the UN under the Paris Agreement.
Japan's Government Pension Investment Fund to Support ADB's Green Projects
The Asian Development Bank (ADB) and Japan's Government Pension Investment Fund (GPIF) recently formed a partnership to support green project financing through investments in ADB's green bonds.
"We are pleased to collaborate with GPIF on this important initiative that promotes environment-related investments in Asia and the Pacific and is closely aligned with ADB's development mandate," ADB President Mr. Takehiko Nakao said.
ADB issues green bonds to finance projects in the Asia and Pacific region that help its developing member countries mitigate greenhouse gas emissions and adapt to the consequences of climate change. ADB issued its first green bond in 2015. It has since issued more than $6 billion equivalent green bonds in various currencies. ADB green bonds provide opportunities for institutional investors, including pension funds and asset managers, to achieve their green mandate.
The green bond investment will help GPIF fulfill its stewardship responsibilities for environment, social, and governance (ESG) investments. GPIF, the largest pension fund in the world in terms of assets under management, can support ADB's green bond program in a substantial way.
"GPIF requires all asset managers to integrate ESG into their investment analysis and decision-making. We regard the purchase of Green, Social, and Sustainability Bonds as one of the direct methods of ESG integration in the fixed income investment. GPIF is committed to promote ESG integration through our investment chain in order to ensure the sustainable performance of the pension reserve fund for all generations," GPIF Executive Managing Director and Chief Investment Officer Mr. Hiro Mizuno said.
Global CO2 emissions have been increasing since 2018; and Asia produces about 40% of global emissions. "Driven by continuous economic growth, accelerating urbanization, and expanding middle classes, Asia accounts for the majority of rising energy needs worldwide. It is, therefore, essential that the region plays a proactive part in global efforts to reduce emissions from houses and offices, industry, and transport," ADB Vice-President for Finance and Risk Management Ms. Ingrid van Wees said.
ADB will scale up its support for climate change adaptation and maintain its assistance for mitigation through clean energy and energy efficiency projects and sustainable transport. Under Strategy 2030, ADB will ensure that 75% of the number of its committed operations will be supporting climate change mitigation and adaptation by 2030. Climate finance from ADB's own resources will reach $80 billion for 2019–2030.