3-5°C temperature rise is now 'locked-in' for the Arctic
Even if the world were to cut emissions in line with the Paris Agreement, winter temperatures in the Arctic would rise 3-5°C by 2050 and 5-9°C by 2080, devastating the region and unleashing sea level rises worldwide, finds a new report by UN Environment.
Meanwhile, rapidly thawing permafrost could even accelerate climate change further and derail efforts to meet the Paris Agreement's long-term goal of limiting the rise in global temperature to 2°C, warns Global Linkages – A graphic look at the changing Arctic.
Other environmental pressures on the Arctic identified by the paper – released at the United Nations Environment Assembly – include ocean acidification and plastic pollution.
"What happens in the Arctic does not stay in the Arctic," said Joyce Msuya, UN Environment's Acting Executive Director. "We have the science; now more urgent climate action is needed to steer away from tipping points that could be even worse for our planet than we first thought."
Even if global emissions were to halt overnight, winter temperatures in the Arctic would still increase 4 to 5°C by 2100 compared to the late 20th century, the study finds. This increase is locked into the climate system by greenhouse gases already emitted and ocean heat storage.
Arctic societies now must respond to climate change through suitable adaptation actions. Arctic Indigenous Peoples already face increased food insecurity. By 2050, four million people, and around 70% of today's Arctic infrastructure, will be threatened by thawing permafrost, the report notes.
"The urgency to achieve the goals of the Paris Agreement is clearly manifested in the Arctic, because it is one of the most vulnerable and rapidly changing regions in the world," said the Finnish Minister of the Environment, Energy and Housing, Kimmo Tiilikainen. "We need to make substantial near-term cuts in greenhouse gas emissions, black carbon and other so-called short-lived climate pollutants all over the world."
The impacts globally would also be huge. From 1979 to the present, Arctic sea ice is estimated to have declined by 40%. Climate models predict that, at the current rate of CO₂ emissions, Arctic summers will be ice-free by the 2030s. The melting of the Greenland ice cap and Arctic glaciers contribute to one third of sea level rise worldwide.
Even if the Paris Agreement is met, Arctic permafrost is expected to shrink 45% compared to today. Globally, these frozen soils hold an estimated 1,672 billion metric tonnes of carbon. Increased thawing is expected to contribute significantly to carbon dioxide and methane emissions. The resulting warming will in turn lead to more thawing – an effect known as 'positive feedback'. This accelerated climate change could even throw the Paris Agreement's 2°C goal off track, the report underlines.
Ocean acidification and pollution taking their toll
Ocean acidification is disproportionately impacting Arctic marine species. This is because cold water can hold more dissolved CO2, while melting ice spreads the acidity further. Since the beginning of the industrial revolution, the world's ocean has become 30% more acidic. The more acidic the water, the more energy Arctic corals, molluscs, sea urchins and plankton must use to build their shells and skeletons.
Despite its pristine image, the Arctic's geographical characteristics and cold climate mean the region's ocean, seafloor and coastline are a sink for contaminants from around the globe. Only 1,000 out of the 150,000 chemical substances in use worldwide are regularly monitored. A global approval system for new chemicals is therefore needed, the report argues. Alternative controls are also seen as necessary for chemicals that fall outside of existing treaties.
On a positive note, the amount of regulated chemicals in humans and animals living in the Arctic was found to be decreasing. These include some Persistent Organic Pollutants regulated under UN Environment's Stockholm Convention. However, the decrease could be due to changing diets.
After steep drop in 2020, global carbon dioxide emissions have rebounded strongly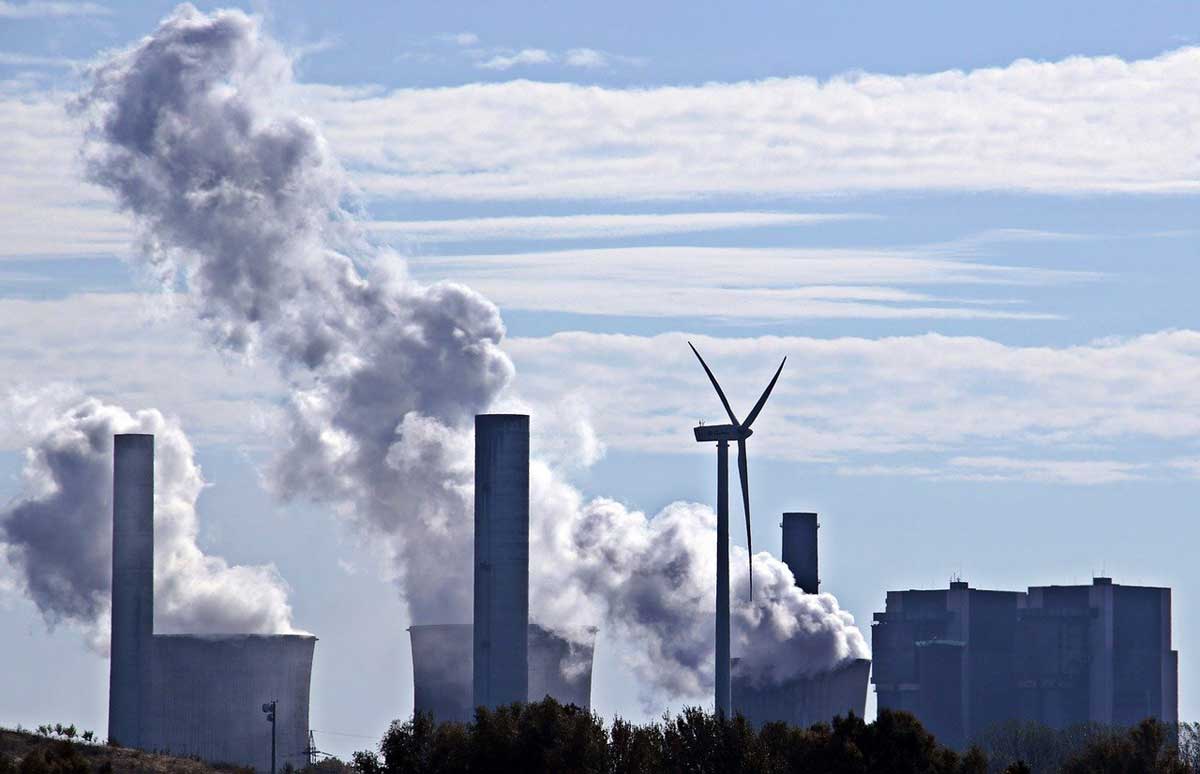 The Covid-19 crisis in 2020 triggered the largest annual drop in global energy-related carbon dioxide emissions since the Second World War, according to IEA data released today, but the overall decline of about 6% masks wide variations depending on the region and the time of year.
After hitting a low in April, global emissions rebounded strongly and rose above 2019 levels in December. The latest data show that global emissions were 2%, or 60 million tonnes, higher in December 2020 than they were in the same month a year earlier. Major economies led the resurgence as a pick-up in economic activity pushed energy demand higher and significant policies measures to boost clean energy were lacking. Many economies are now seeing emissions climbing above pre-crisis levels.
"The rebound in global carbon emissions toward the end of last year is a stark warning that not enough is being done to accelerate clean energy transitions worldwide. If governments don't move quickly with the right energy policies, this could put at risk the world's historic opportunity to make 2019 the definitive peak in global emissions," said Dr Fatih Birol, the IEA Executive Director. "In March 2020, the IEA urged governments to put clean energy at the heart of their economic stimulus plans to ensure a sustainable recovery. But our numbers show we are returning to carbon-intensive business-as-usual. This year is pivotal for international climate action – and it began with high hopes – but these latest numbers are a sharp reminder of the immense challenge we face in rapidly transforming the global energy system."
The 2020 trends underscore the challenge of curbing emissions while ensuring economic growth and energy security. Amid a growing number of pledges by countries and companies to reach net-zero emissions by mid-century, the rebound in emissions shows what is likely to happen if those ambitions are not met with rapid and tangible action.
Emissions in China for the whole of 2020 increased by 0.8%, or 75 million tonnes, from 2019 levels driven by China's economic recovery over the course of the year. China was the first major economy to emerge from the pandemic and lift restrictions, prompting its economic activity and emissions to rebound from April onward. China was the only major economy that grew in 2020.
In India, emissions rose above 2019 levels from September as economic activity improved and restrictions were relaxed. In Brazil, the rebound of road transport activity after the April low drove a recovery in oil demand, while increases in gas demand in the later months of 2020 pushed emissions above 2019 levels throughout the final quarter.
Emissions in the United States fell by 10% in 2020. But on a monthly basis, after hitting their lowest levels in the spring, they started to bounce back. In December, US emissions were approaching the level seen in the same month in 2019. This was the result of accelerating economic activity as well as the combination of higher natural gas prices and colder weather favouring an increase in coal use.
"If current expectations for a global economic rebound this year are confirmed – and in the absence of major policy changes in the world's largest economies – global emissions are likely to increase in 2021," Dr Birol said. "Nonetheless, there are still reasons for optimism. China has set an ambitious carbon-neutrality target; the new US administration has rejoined the Paris Agreement and is putting climate at the heart of its policy-making; the European Union is pushing ahead with its Green Deal and sustainable recovery plans; India's stunning success with renewables could transform its energy future; and the United Kingdom is building global momentum toward stronger climate action at COP26 in November."
Global emissions plunged by almost 2 billion tonnes in 2020, the largest absolute decline in history. Most of this – around 1 billion tonnes, which is more than the annual emissions of Japan – was due to lower use of oil for road transport and aviation. As travel and economic activities pick up around the world, oil consumption and its emissions are rising again. The record increase in sales of electric vehicles is insufficient to offset the growth in emissions caused by the uptick in road traffic around the world.
Global emissions from the electricity sector dropped by 450 million tonnes in 2020. This resulted partly from lower electricity demand but also from increases in electricity generation by solar PV and wind. For the world to achieve the climate goals of the Paris Agreement, notably of limiting global warming to well below 2 °C, a decline in electricity sector emissions of around 500 million tonnes would need to occur every single year. Even greater annual drops in emissions from electricity generation would be required to put the world on a path in line with warming of 1.5 °C.
In order to show a sustainable path forward, the IEA will publish on 18 May the world's first comprehensive roadmap for the energy sector to reach net-zero emissions by 2050. As part of its focus on leading clean energy transitions worldwide, the IEA is working with the United Kingdom's COP26 Presidency to bring together heads of government and ministers at the IEA-COP26 Net Zero Summit on 31 March to step up international efforts to turn net zero pledges into concrete energy policies and actions.
In April, the IEA will release its Global Energy Review 2021, which will examine this year's emerging trends in global energy demand and CO2 emissions.
UNEA-5 ends with clear message: act now to tackle planetary crises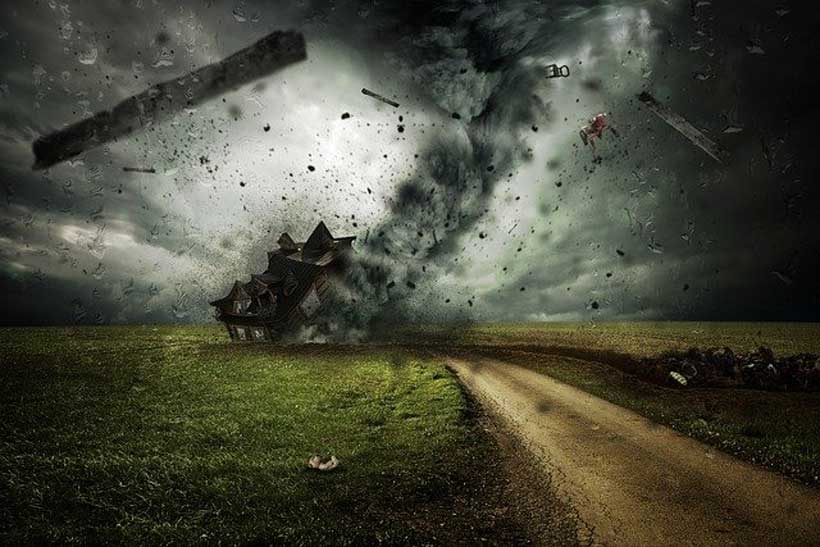 The virtual Fifth Session of the UN Environment Assembly ended on Tuesday with a clear message: our fragile planet needs more and it needs it now. More action, more cooperation, more finance, more ambition and more sustained commitment to tackle environmental crises and rebuild societies ravaged by the global pandemic.
At this unprecedented virtual session, 153 countries registered and connected online along with civil society and other stakeholders, showing the commitment of stakeholders to tackle pressing issues of environmental degradation even during the COVID-19 crisis.
Participants were left in no doubt that 2021 marks a critical turning point if the world wants to secure a future where people and planet can thrive together.
UNEP's Executive Director Inger Andersen described the cost of inaction in remarks to Tuesday's Leadership Dialogue.
"Unless we take action, future generations stand to inherit a hothouse planet with more carbon in the atmosphere than in 800,000 years. Unless we take action, future generations will live in sinking cities. From Basra to Lagos. From Mumbai to Houston. Unless we take action, future generations will be lucky if they can spot a black rhino. And unless we take action, future generations will have to live with our toxic waste – which every year is enough to fill 125,000 Olympic size swimming pools," she said.
Indian environmental activist Afroz Shah, who has been honoured by UNEP as a Champion of the Earth, told the delegates that the time for talking was over and that collaboration was needed to redress the planetary balance.
"The problem is our rights are weighing too heavy on the rights of the other species. This delicate balance will have to tilt in the favour of other species and that is the key," he said.
During two days of online meetings and presentations, many Member States expressed profound concern at the triple planetary crises of climate change, nature loss and pollution, noting that the COVID-19 pandemic had exacerbated existing problems and threatened efforts to achieve the Sustainable Development Goals.
"We will face recurring risks of pandemics in the future if we maintain our current unsustainable patterns in our interactions with nature," said Sveinung Rotevatn, President of UNEA-5. "I believe we have discovered during this time of crisis just how much our health and wellbeing depends upon nature and the solutions that nature provides."
President Uhuru Kenyatta of Kenya, which hosts UNEP's headquarters in Nairobi, also spoke of the need to act swiftly.
"It is increasingly evident that environmental crises are part of the journey ahead. Wildfires, hurricanes, high temperature records, unprecedented winter chills, plagues of locusts, floods and droughts, have become so commonplace that they do not always make the headlines," he told the Assembly.
"These increasing adverse weather and climatic occurrences sound a warning bell that calls on us to attend to the three planetary crises that threaten our collective future: the climate crisis, the biodiversity and nature crisis, and the pollution and waste crisis."
The situation is dire but there are reasons to hope. Member States expressed support for a green post-pandemic recovery that leaves no one behind and also protects and renews the fragile natural world, with many noting that the health of nature and human health are inextricably linked, with the nature crisis also tied to the climate and pollution crises.
The green recovery should put the world on a pathway towards a low carbon, resilient and inclusive post-pandemic world. It should invest in the transition to a circular economy to achieve sustainable consumption and production and make full use of the role that nature-based solutions can offer to address climate change, nature loss and pollution.
Over two days, UNEA-5 saw a global effort on resource efficiency and the circular economy; a recognition of the importance of financing and emissions reductions; and an exploration of big data as a tool for change. Ahead of the Assembly, science and business leaders also gathered virtually for the UN Science-Policy-Business Forum to discuss the role of business in addressing the triple planetary crises.
Member States committed to work together and also outlined actions already taken nationally, such as efforts to protect mangroves, peatlands and forests or to tackle pollution and waste, including single use plastics. Representatives from youth groups addressed delegates, demanding action and a voice at the table.
The Assembly endorsed a final statement warning that "more than ever that human health and wellbeing are dependent upon nature and the solutions it provides, and we are aware that we shall face recurring risks of future pandemics if we maintain our current unsustainable patterns in our interactions with nature."
Despite the gravity of the challenges facing humanity and the planet, the meeting also heard messages of inspiration.
"We have gathered here as ambassadors of hope and architects of a new paradigm and our work together and in harmony with nature will ensure our ultimate victory," Ghanaian musician and UNEP Regional Goodwill Ambassador Rocky Dawuni told delegates.
A roadmap to a better, more sustainable future was provided by UNEP's Making Peace with Nature report, which was launched by the UN Secretary-General Antonio Guterres last week. It shows clearly that the earth's environmental emergencies must be addressed together to achieve sustainability. This means tackling the red thread that binds these emergencies together – unsustainable consumption and production. The report suggests concrete actions for different sectors – from governments to civil society to businesses – to address the planetary crisis.
UNEP will drive the radical change to an era of action. Delegates to UNEA-5 approved its Medium-Term Strategy 2022-25, programme of work and budget, enabling it to work harder for an end to unsustainable consumption and production.
"The strategy is about transforming how UNEP operates and engages with Member States, UN agencies, the private sector, civil society and youth groups, so we can go harder, faster, stronger," said UNEP's Andersen. "This strategy is about providing science and know-how to governments. The strategy is also about collective, whole-of-society action – moving us outside ministries of environment to drive action."
UNEA-5 also marked the start of a period of reflection and celebration to mark the creation of UNEP 50 years ago.
The second part of UNEA-5 is scheduled to take place in February 2022 with hopes that delegates will be able to meet in person with a richer and fuller agenda.
Between now and then, the world needs to see enhanced ambitions on cutting greenhouse gases, a strong post-2020 framework for protecting our precious biodiversity and a commitment to managing chemicals and tackling plastic pollution.
This Assembly marked the start of a year of critical meetings on all these issues, with Member States gathering later this year, notably at UN Biodiversity Conference in Kunming, China, where nations will address species and ecosystem loss, and then at the UN Climate Conference, known as COP26, in Glasgow when countries are expected to come forward with more ambitious commitments on cutting greenhouse gas emissions.
As the UN Secretary-General said in his speech to UNEA-5: "To a large degree, the viability of humanity on this planet depends on your efforts. With leadership, determination and commitment to future generations, I am convinced we can provide a healthy planet for all humanity to not just survive, but to thrive."
At the end of the Assembly, UNEP's Inger Andersen said UNEA 5.1 was extremely successful.
"The science is clear. We have to change our ways and we have to be sure that 2021 is that turning point," she said. "UNEA 5.1, in spite of the pandemic and meeting virtually, managed to be the first step of that journey."
Georgia's Blue Economy Can Be a Vehicle for Accelerating Climate Change Adaptation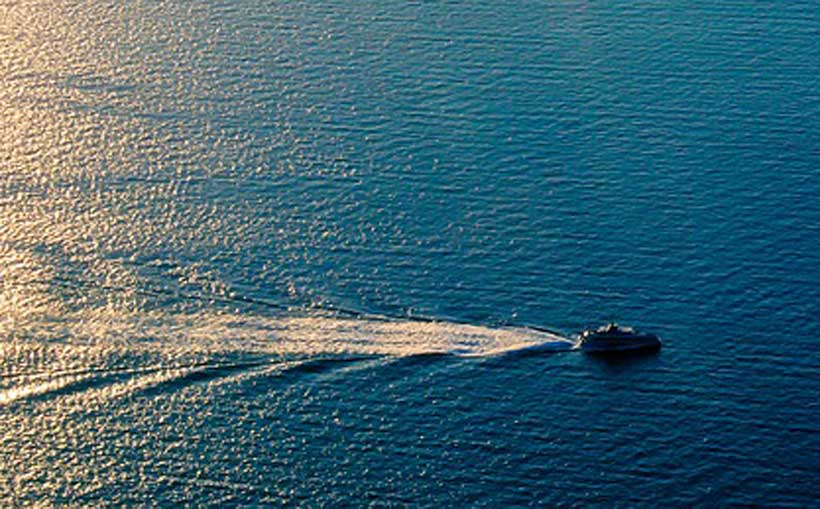 Greening the Coast and Blueing the Sea for a Resilient Georgia – a virtual event on climate change and marine pollution – was held today with the cooperation of the World Bank, the Organization of the Black Sea Economic Cooperation (BSEC) andthe Government of Georgia.
The event was focused on the findings and recommendations of two recent World Bank reports: Impacts of Climate Change on Georgia's Coastal Zone: Vulnerability Assessment and Adaptation Options and The Cost of Coastal Zone Degradation in Georgia: A Tool for the Coastal Zone Adaptation and the Nationally Determined Contributions.
The reports identify key climate risks and vulnerabilities and the costs of environmental degradation of the coastal zone due to pollution, flooding, coastal erosion, and agricultural soil and forest degradation. Climate adaptation through resilient use of water resources and bringing back tourism to coastal areas after the COVID-19 pandemic are among the recommended priority coastal adaptation interventions.
"Georgia is committed to making its coastal and marine spaces and tourism more resilient, and our Black Sea less polluted," said Nino Tandilashvili, Deputy Minister of Environmental Protection and Agriculture of Georgia.
With the World Bank's global knowledge and support, Georgia is well positioned to enter a new frontier with its climate pledges under the 2015 Paris Agreement. In addition to climate adaptation measures in its coastal zone, transition to a more sustainable Blue Economy can become a public policy goal that can support Georgia's EU integration agenda and its national development objectives, while preventing environmental degradation and ecological imbalances in the use of coastal and marine resources.
"While the reports seek to raise the level of urgency needed to reduce the impact of climate change on the coastal zone and the escalating cost of inaction, it is not too late for action to ensure that the coastline of the Black Sea of Georgia adapts to climate change. Overall, the blue economy is vital for the social-economic development of Georgia and other countries across the region," said Sebastian Molineus, World Bank Regional Director for the South Caucasus.
Today's event also initiated consultations on Blueing the Black Sea, a World Bank and BSEC supported new regional initiative to tackle marine pollution and catalyze Blue Economy investments in the Black Sea region. Recognizing the critical importance that environmental rehabilitation of the Black Sea has for the entire region, the World Bank supports Georgia, as well as other countries of the region, in their collaboration for effective pollution prevention, reduction, and control in the Black Sea.
"Transboundary pollution challenges require regional solutions," noted Steven Schonberger, World Bank Sustainable Development Regional Director. "However, the regional goals have to translate into national investments that promote economic growth. Any country tackling pollution alone cannot guarantee a desirable quality of the sea water in a closed ecosystem such as the Black Sea. Considering this common ecosystem, collaboration at the regional level is essential."
The Blueing the Black Sea consultations contribute to strengthened national and regional dialogue to address marine pollution and provide Georgia with a valuable opportunity to integrate the Black Sea into the country's strategies for climate adaptation and mitigation.