Japan defies demographic destiny by boosting workforce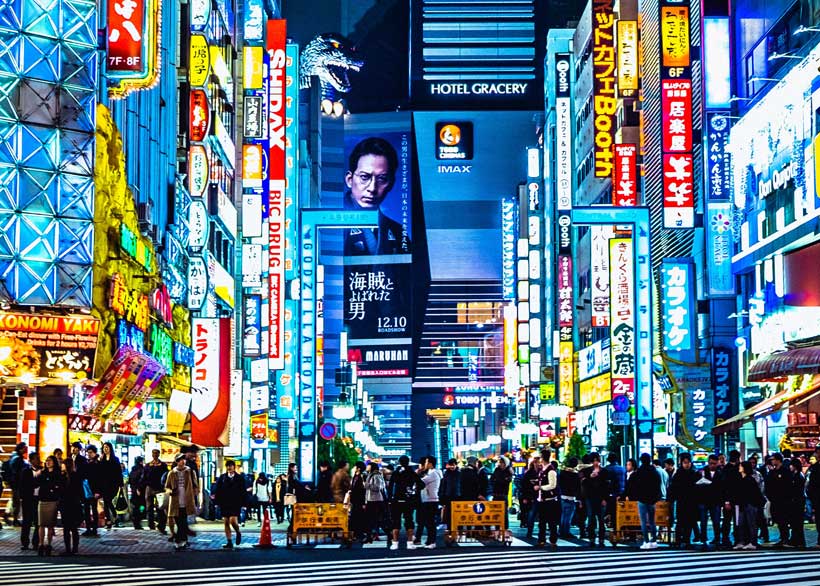 Despite a shrinking and ageing population, Japan is continuing to add to its workforce through greater female and older worker employment. PwC's latest Global Economy Watch explores how Japan is counteracting its challenging demographics and whether this can continue.
Japan's population is contracting, since its peak at 128 million in 2010, it has declined by 1.3 million people. Additionally, its population is old: 28% are over 65, compared with 18% in the UK and 15% in the US. Yet the number of people working in Japan continues to rise, up by 1.7% in 2018. This growth was not enabled by a reduction in high unemployment; joblessness has been low and falling for years.
Japan's female employment rate is a key contributor. In 2002, there was a ten percentage point gap between female employment rates in the US and Japan, but Japan has now overtaken the US. A higher proportion of women are also returning to work sooner after having children than they were previously.
Government policy in Japan has aided this, by increasing the number of nursery places and making provision for all 3-5 year olds free by 2021. A law passed in 2015 demands that larger firms set targets for hiring and promoting women. Other legislation caps overtime at 100 hours a month, a move designed to both prevent over-work and generate new roles where demand clearly exists.
The Japanese government is also aiming to push up the retirement age for state workers from 60 to 65 and boost the public pension for those that opt to defer drawing from it. Japan is already leading the world by retaining so many older workers; its rate of around 25% is higher than that in the US (18%) and the UK (10%).
Mike Jakeman, senior economist at PwC, comments:"Japan's already strong labour market has found a way to strengthen further despite it's unfavourable demographics. Former barriers to entry, such as a culture of long office hours, entrenched gender roles and a lack of flexibility have shifted thanks to government intervention. This has enabled parts of the population previously deterred from working, such as women and older people, to participate.
"There's a reluctance to embrace higher immigration in Japan, but parliament has approved the creation of two new visas, which could see immigration increase.
"But the remarkable performance of Japan's labour market will require more births and more immigrants to be sustained."
If Japan's decline in unemployment rate continues at its average rate of the past eight years, the economy would hit zero unemployment in 2027. It is possible that this date could be deferred if the labour force continued to grow, but the eventual impediment to this will be its shrinking population.
Urgent action needed to address growing opioid crisis
Governments should treat the opioid epidemic as a public health crisis and improve treatment, care and support for people misusing opioids. Overdose deaths continue to rise, fuelled by an increase in prescription and over-prescription of opioids for pain management and the illicit drugs trade, according to a new OECD report.
Addressing Problematic Opioid Use in OECD Countries examines how, over the past few years, the crisis has devastated families and communities, especially in North America. It documents that deaths are also rising sharply in Sweden, Norway, Ireland, and England and Wales.
Between 2011 and 2016, in the 25 OECD countries with available data, opioid-related deaths increased by more than 20%. In Canada, for example, there were more than ten thousand opioid-related deaths between January 2016 and September 2018, with rates increasing from 8.4 per 100,000 people to 11.8 over this period. Opioid abuse has also put a growing burden on health services through hospitalisation and emergency room visits.
"The opioid epidemic has hit the most vulnerable hardest," said Gabriela Ramos, OECD Chief of Staff and G20 Sherpa, launching the report in Paris. "Governments need to take decisive action to stop the tragic loss of life and address the terrible social, emotional and economic costs of addiction with better treatment and health policy solutions. But the most effective policy remains prevention."
The majority of those who die in Europe are men, accounting for 3 out of 4 deaths. However, in the United States, opioid use has been rising among pregnant women, particularly among those on low incomes. Having a mental health disorder was also associated with a two-fold greater use of prescription opioids in the US.
Prisoners too are vulnerable. The prevalence rate of opioid use disorders in Europe was less than 1% among the general public but averaged 30% in the prison population. Social and economic conditions, such as unemployment and housing, have also contributed to the epidemic.
An increase in prescription and over-prescription of opioids for pain management is among the factors driving the crisis. Governments should review industry regulations to ensure they protect people from harm as, since the late 1990s, manufacturers have consistently downplayed the problematic effect of opioids.
Doctors should improve their prescribing practices, for instance through evidence-based clinical guidelines and increased surveillance of opioid prescriptions. Governments can also regulate marketing and financial relationships with opioid manufacturers. Coverage for long-term medication-assisted therapy, such as methadone and buprenorphine, should be expanded, in coordination with harm minimisation specialised services for infectious diseases management, such as HIV and hepatitis.
Strengthening the integration of health and social services, such as unemployment and housing support, and criminal justice systems would help improve treatment for people with Opioid Use Disorder.
Italy should boost spending and strengthen cooperation and integration of employment services
Italy should boost spending and cooperation at national and regional levels as part of broader efforts to help more people into work and reduce the country's high unemployment rate, according to a new OECD report.
Strengthening Active Labour Market Policies in Italy says that the country faces greater labour market challenges than most other OECD countries. The employment rate and labour productivity are low, youth unemployment is still around 30% and the gender employment gap and long-term unemployment are decreasing only slowly.
Regional disparities are high and persistent compared to most other OECD countries. Spending on active labour market policies (0.51% of GDP) is close to the OECD average but well below the average of EU countries and levels in countries with similar unemployment rates. Moreover, active labour market policies are not well targeted to the most effective programmes and people in need, relying heavily on employment incentives. Only 2% of the budget is devoted to services that have internationally proved to be more cost-effective, such as job mediation, job placement and related services.
Public employment services play only a modest role as job brokers. Only about half of unemployed persons in Italy are registered with the public employment service (centri per l'impiego) and only half of them use these services to look for work. Access to and quality of employment services vary greatly across the country.
"To improve the performance of employment services, there is a need for further funding, boosting the local offices' staff and their skills and modernising the IT infrastructure," said Stefano Scarpetta, OECD Director for Employment, Labour and Social Affairs, launching the report in Rome. "The ongoing reform started by the Jobs Act and the recent additional financial allocations to the system of public employment services have the potential to improve the performance of employment services in Italy."
However, for the real gains to the labour market to emerge, cooperation and co-ordination should be simultaneously introduced in the system. Within the decentralised governance system, national and regional authorities need to agree on a binding framework for accountability, enabling to measure performance of employment offices according to a set of indicators and their regionally-adjusted target levels.
The funding of local offices from the state budget should be somewhat contingent not only on the number of clients to serve but also on improvements in performance indicators, thus providing incentives to improve the quality and effectiveness of services provided.
The recent introduction of the citizen income (Reddito di cittadinanza) adds further responsibilities to the system of employment services as the new benefit recipients should receive support with job-search and should be provided the necessary active measures to succeed in that. As such, improvements in the investment and performance of the system of employment services become today more critical than ever.
Oil Market Report: Markets remaining calm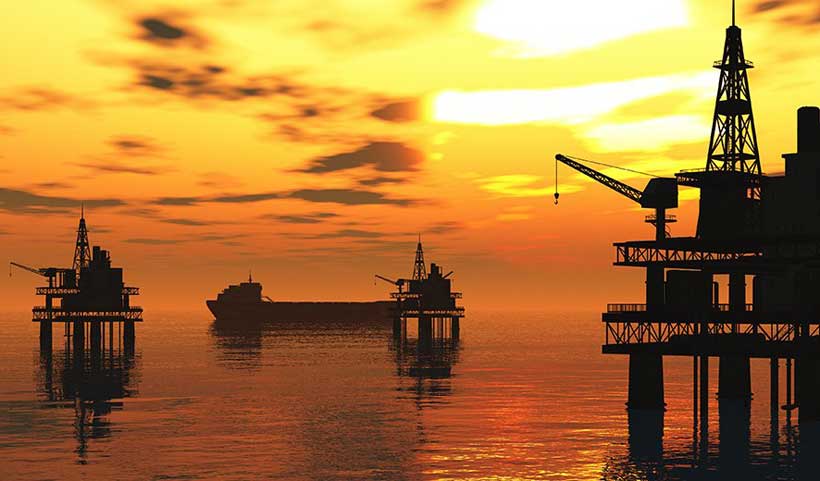 The theme we identified in last month's Report of "mixed signals" is appropriate again this month, with geopolitics and industry disruptions confusing the supply outlook, and the first change to our 2019 demand outlook for several months. The ongoing geopolitical supply concerns around Libya, Iran, and Venezuela have been joined in the past few days by the attacks on shipping off Fujairah and on two pumping stations in Saudi Arabia. At the time of writing, there is no disruption to oil supplies and prices are little changed. The IEA is monitoring the situation, particularly in view of the proximity of Fujairah to the strategically vital Strait of Hormuz. We are also monitoring the impact of the contamination of Russian crude oil passing through the 1.4 mb/d Druzhba pipeline system. The issue will be resolved in due course, eased by commercial and government stock draws by Russia's customers. One consequence could be a loss of confidence in the quality of the crude flows and thus a search, where feasible, for alternative supplies that could intensify price pressures for heavy/medium sour crude oil.
Despite the difficult geopolitical backdrop and other supply problems, headline oil prices are little changed from a month ago at just above $70/bbl for Brent. In the intervening period, the decision by the United States to cease the waiver programme for buyers of Iran's crude oil did see Brent briefly reach $75/bbl. However, there have been clear and, in the IEA's view, very welcome signals from other producers that they will step in to replace Iran's barrels, albeit gradually in response to requests from customers. There is certainly scope for other producers to step up production with our data showing that in April parties to the Vienna Agreement collectively produced 440 kb/d less than they promised, with Saudi Arabia producing 500 kb/d below its allocation. Of course, as we wrote in the February edition of this Report, there are quality issues for refiners used to processing Iranian barrels and the fact that increases in output come at the cost of reducing the global spare capacity cushion.
In this Report, there is a modest offset to supply worries from the demand side. Our headline growth estimate for 2019 has changed little since the middle of last year, but this month we cut it by 90 kb/d to a still healthy 1.3 mb/d. The reduction is mainly concentrated in 1Q19 on weaker than expected data for Brazil, China, Japan, Korea, Nigeria, and elsewhere lowering growth by 410 kb/d versus our last Report. Even so, slower demand growth is likely to be short-lived, as we believe that the pace will pick up during the rest of the year. An important implication of our revised demand data is that in 1Q19 the oil market saw an implied surplus of supply over demand of 0.7 mb/d, which was higher than previously suggested. As we move through 2Q19, while there is considerable uncertainty on the supply side, it is highly likely that the implied balance will flip into an indicative deficit of about the same size. Stocks in the OECD at the start of April have fallen back to the level seen in July in terms of days of forward cover and other stock indicators are pointing in the same direction.
For now, despite all the supply uncertainty, headline Brent oil prices are little changed from a month ago. However, the backwardation has steepened considerably and front month prices are about $3/bbl higher than for six months out. The decline of 230 kb/d in the North Sea loading programme for June versus May, although not a surprise, is another important factor adding to overall concerns about supply. Elsewhere, contract prices are rising sharply with Asian customers paying significantly more for barrels from Middle East sources as they seek to replace their normal supplies of Iranian crude. Basrah Light, for example, was reported as offered at its highest level for nearly eight years.
The IEA is reassured to see that the challenges posed by the supply uncertainties are being managed and we hope that major players will continue to work to ensure market stability.