EU MEPs: Russia can no longer be considered a 'strategic partner'
On Tuesday, MEPs agreed that the EU should remain open to imposing further sanctions if Russia continues to violate international law. Parliament adopted on Tuesday a resolution by 402 votes to 163, with 89 abstentions, assessing the current state of EU-Russia political relations.
Sanctions must be prolonged
MEPs note that new areas of tension between the EU and Russia have arisen since 2015, including Russia's intervention in Syria, interference in countries such as Libya and the Central African Republic, and continuous aggressive action in Ukraine. They also highlight Russia's support for anti-EU parties and far-right movements, and that it keeps meddling in political elections and violating human rights in its own state.
Taking stock of these violations of international law, MEPs stress that the EU should stand ready to adopt further sanctions against Russia, especially those targeting individuals. Sanctions should be proportionate to the threats posed by Russia, they add. In December last year, the Council prolonged economic sanctions until 31 July 2019.
Addressing global challenges together
The resolution underlines that the EU should review its current Partnership and Cooperation Agreement (PCA) with Russia and limit cooperation to areas of common interest. Global challenges, such as climate change, energy security, digitalisation, artificial intelligence and the fight against terrorism call for selective engagement, MEPs say.
Closer relations will only be possible if Russia fully implements the so-called Minsk agreements to end the war in eastern Ukraine and starts respecting international law, says the text.
Response to disinformation
MEPs condemn Russia's disinformation campaigns and cyber attacks, aimed at increasing tensions within the EU and its member states. They are deeply concerned that the EU's response to propaganda and disinformation is insufficient and should be further strengthened, in particular before the upcoming European elections in May 2019. In this regard, the funding and human resources for the EU's East Stratcom Task Force must be substantially increased, they stress.
Threat to the neighbours
Parliament strongly denounces Russia's violation of the airspace of EU states, especially in the Baltic Sea region, where territorial waters and the airspace have been repeatedly breached. This disregard for international rules poses a threat to Russia's neighbours in the Black Sea, Baltic Sea and Medditeranean regions.
Nord Stream 2
MEPs also reiterate their concerns that the Nord Stream-2 project could reinforce the EU's dependence on Russian gas supplies and threaten the EU internal market.
Support to authoritarian regimes and disruptive political forces
MEPs are concerned about Russia's continuous support for authoritarian regimes and countries such as North Korea, Iran, Venezuela and Syria. They also regret that in order to destabilise EU candidate countries, Russia gives its support to organisations and political forces like those opposing the Prespa Agreement that has resolved the long-standing dispute on the name between the former Yugoslav Republic of Macedonia and Greece.
Russia's economic warfare
MEPs condemn illegal financial activities and money laundering by Russia, potentially amounting to hundreds of billions of euros being laundered through the EU every year, which poses a threat to European security and stability. The report underlines that EU countries concerned must end all 'golden visa/passport' programmes, which benefit Russian oligarchs.
"The time for nice and diplomatic language is over. There is very little room for any cooperation as long as Russia continues to occupy parts of Ukraine and attacks other European countries", , said rapporteur Sandra Kalniete (EPP, LV).
Advancing the EU social market economy: adequate minimum wages for workers
The Commission today proposes an EU Directive to ensure that the workers in the Union are protected by adequate minimum wages allowing for a decent living wherever they work. When set at adequate levels, minimum wages do not only have a positive social impact but also bring wider economic benefits as they reduce wage inequality, help sustain domestic demand and strengthen incentives to work. Adequate minimum wages can also help reduce the gender pay gap, since more women than men earn a minimum wage. The proposal also helps protect employers that pay decent wages to workers by ensuring fair competition.
The current crisis has particularly hit sectors with a higher share of low-wage workers such as cleaning, retail, health and long-term care and residential care. Ensuring a decent living for workers and reducing in-work poverty is not only important during the crisis but also essential for a sustainable and inclusive economic recovery.
President of the European Commission Ursula von der Leyen said: "Today's proposal for adequate minimum wages is an important signal that also in crisis times, the dignity of work must be sacred. We have seen that for too many people, work no longer pays. Workers should have access to adequate minimum wages and a decent standard of living. What we propose today is a framework for minimum wages, in full respect of national traditions and the freedom of social partners. Improving working and living conditions will not only protect our workers, but also employers that pay decent wages, and create the basis for a fair, inclusive and resilient recovery."
Executive Vice-President for an Economy that Works for People, Valdis Dombrovskis, said: "It is important to ensure that also low wage workers benefit from the economic recovery. With this proposal we want to make sure that workers in the EU earn a decent living wherever they work. Social partners have a crucial role to play in negotiating wages nationally and locally. We support their freedom to negotiate wages autonomously, and where this is not possible, we give a framework to guide Member states in setting minimum wages."
Nicolas Schmit, Commissioner for Jobs and Social Rights, said: "Almost 10% of workers in the EU are living in poverty: this has to change. People who have a job should not be struggling to make ends meet. Minimum wages have to play catch up with other wages which have seen growth in recent decades, leaving minimum wages lagging behind. Collective bargaining should be the gold standard across all Member States. Ensuring adequate minimum wages is written in black and white in Principle 6 of the European Pillar of Social Rights, which all Member States have endorsed, so we are counting on their continued commitment."
A framework for minimum wages in full respect of national competences and traditions
Minimum wages exist in all EU Member States. 21 countries have statutory minimum wages and in 6 Member States (Denmark, Italy, Cyprus, Austria, Finland and Sweden) minimum wage protection is provided exclusively by collective agreements. Yet, in the majority of Member States, workers are affected by insufficient adequacy and/or gaps in the coverage of minimum wage protection. In light of this, the proposed Directive creates a framework to improve the adequacy of minimum wages and for access of workers to minimum wage protection in the EU. The Commission's proposal fully respects the subsidiary principle: it sets a framework for minimum standards, respecting and reflecting Member States' competences and social partners' autonomy and contractual freedom in the field of wages. It does not oblige Member States to introduce statutory minimum wages, nor does it set a common minimum wage level.
Countries with high collective bargaining coverage tend to have a lower share of low-wage workers, lower wage inequality and higher minimum wages. Therefore, the Commission proposal aims at promoting collective bargaining on wages in all Member States.
Countries with statutory minimum wages should put in place the conditions for minimum wages to be set at adequate levels. These conditions include clear and stable criteria for minimum wage setting, indicative reference values to guide the assessment of adequacy and regular and timely updates of minimum wages. These Member States are also asked to ensure the proportionate and justified use of minimum wage variations and deductions and the effective involvement of social partners in statutory minimum wage setting and updating.
Finally, the proposal provides for improved enforcement and monitoring of the minimum wage protection established in each country. Compliance and effective enforcement is essential for workers to benefit from actual access to minimum wage protection, and for businesses to be protected against unfair competition. The proposed Directive introduces annual reporting by Member States on its minimum wage protection data to the Commission.
Background
President von der Leyen promised to present a legal instrument to ensure that the workers in our Union have a fair minimum wage at the start of her mandate and repeated her pledge in her first State of the Union address on 16 September 2020.
The right to adequate minimum wages is in Principle 6 of the European Pillar of Social Rights, which was jointly proclaimed by the European Parliament, the Council on behalf of all Member States, and the European Commission in Gothenburg in November 2017.
Today's proposal for a Directive is based on Article 153 (1) (b) of the Treaty on the Functioning of the EU (TFEU) on working conditions. It follows a two-stage consultation of social partners carried out in accordance with Article 154 TFEU. The Commission's proposal will now go to the European Parliament and the Council for approval. Once adopted, Member States will have two years have to transpose the Directive into national law.
Commission proposes new 'Single Window' to modernise and streamline customs controls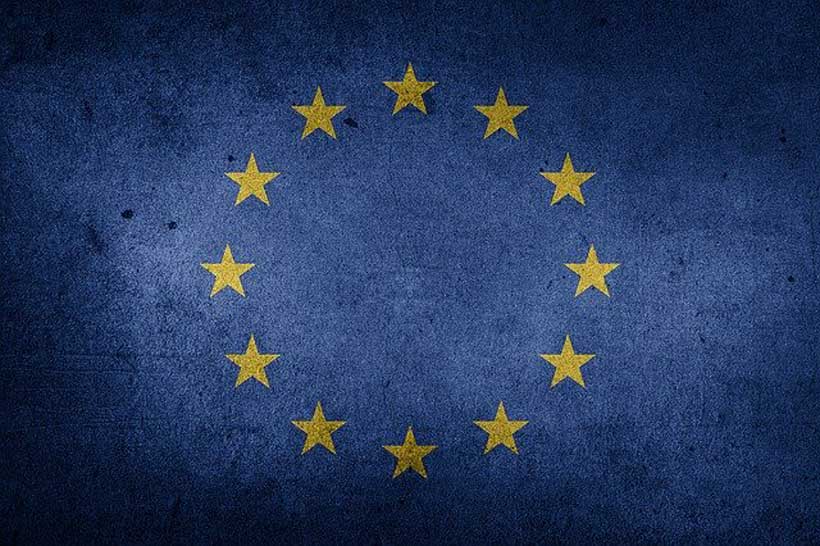 The European Commission has today proposed a new initiative that will make it easier for different authorities involved in goods clearance to exchange electronic information submitted by traders, who will be able to submit the information required for import or export of goods only once. The so-called 'EU Single Window Environment for Customs' aims to enhance cooperation and coordination between different authorities, in order to facilitate the automatic verification of non-customs formalities for goods entering or leaving the EU.
The Single Window aims to digitalise and streamline processes, so that businesses will ultimately no longer have to submit documents to several authorities through different portals. Today's proposal is the first concrete deliverable of the recently adopted Action Plan on taking the Customs Union to the next level. It launches an ambitious project to modernise border controls over the coming decade, in order to facilitate trade, improve safety and compliance checks, and reduce the administrative burden for companies.
Paolo Gentiloni, Commissioner for the Economy, said: "Digitalisation, globalisation and the changing nature of trade present both risks and opportunities when it comes to goods crossing the EU's borders. To rise to these challenges, customs and other competent authorities must act as one, with a more holistic approach to the many checks and procedures needed for smooth and safe trade. Today's proposal is the first step towards a fully paperless and integrated customs environment and better cooperation between all authorities at our external borders. I urge all Member States to play their part in making it a true success story."
Each year, the Customs Union facilitates the trade of more than €3.5 trillion worth of goods. Efficient customs clearance and controls are essential to allow trade to flow smoothly while also protecting EU citizens, businesses and the environment. The coronavirus crisis has highlighted the importance of having agile yet robust customs processes, and this will become ever more important as trade volumes keep on increasing and new challenges related to digitalisation and e-commerce, such as new forms of fraud, emerge.
Currently, the formalities required at the EU's external borders often involve many different authorities in charge of different policy areas, such as health and safety, the environment, agriculture, fisheries, cultural heritage and market surveillance and product compliance. As a result, businesses have to submit information to several different authorities, each with their own portal and procedures. This is cumbersome and time-consuming for traders and reduces the capacity of authorities to act in a joined-up way in combatting risks.
Today's proposal is the first step in creating a digital framework for enhanced cooperation between all border authorities, through one Single Window. The Single Window will enable businesses and traders to provide data in one single portal in an individual Member State, thereby reducing duplication, time and costs. Customs and other authorities will then be able to collectively use this data, allowing for a fully coordinated approach to goods clearance and a clearer overview at EU level of the goods that are entering or leaving the EU.
This is an ambitious project that will entail significant investment at both EU and Member State level, in order to be fully implemented over the next decade or so. The Commission will support Member States in this preparation, where possible, including through funding from the Recovery and Resilience Facility, to enable them to reap the full, long-term benefits of the Single Window.
Background
The EU is the largest trading bloc in the world, accounting for 15% of the world trade. In 2018, almost 343 million customs declarations were handled by more than 2,000 EU customs offices, who collected €25.3 billion in customs duties.
The Single Window is part of the new Customs Union Action Plan, which sets out a series of measures to make EU customs smarter, more innovative and more efficient over the next four years. In her Political Guidelines, President von der Leyen announced plans for an integrated European approach to customs risk management, which supports effective controls by EU Member States. The measures will strengthen the Customs Union and enhance its ability to collect EU revenues and protect the security, health and prosperity of EU citizens and businesses.
Commission opens infringements against Cyprus and Malta for "selling" EU citizenship
Today, the European Commission is launching infringement procedures against Cyprus and Malta by issuing letters of formal notice regarding their investor citizenship schemes also referred to as "golden passport" schemes.
The Commission considers that the granting by these Member States of their nationality – and thereby EU citizenship – in exchange for a pre-determined payment or investment and without a genuine link with the Member States concerned, is not compatible with the principle of sincere cooperation enshrined in Article 4(3) of the Treaty on European Union. This also undermines the integrity of the status of EU citizenship provided for in Article 20 of the Treaty on the Functioning of the European Union.
Due to the nature of EU citizenship, such schemes have implications for the Union as a whole. When a Member State awards nationality, the person concerned automatically becomes an EU citizen and enjoys all rights linked to this status, such as the right to move, reside and work freely within the EU, or the right to vote in municipal elections as well as elections to the European Parliament. As a consequence, the effects of investor citizenship schemes are neither limited to the Member States operating them, nor are they neutral with regard to other Member States and the EU as a whole.
The Commission considers that the granting of EU citizenship for pre-determined payments or investments without any genuine link with the Member States concerned, undermines the essence of EU citizenship.
Next steps
The Cypriot and Maltese governments have two months to reply to the letters of formal notice. If the replies are not satisfactory, the Commission may issue a Reasoned Opinion in this matter.
Background
Investor citizenship schemes allow a person to acquire a new nationality based on payment or investment alone. These schemes are different to investor residence schemes (or "golden visas"), which allow third-country nationals, subject to certain conditions, to obtain a residence permit to live in an EU country.
The conditions for obtaining and forfeiting national citizenship are regulated by the national law of each Member State, subject to due respect for EU law. As nationality of a Member State is the only precondition for EU citizenship and access to rights conferred by the Treaties, the Commission has been closely monitoring investor schemes granting the nationality of Member States.
The Commission has frequently raised its serious concerns about investor citizenship schemes and certain risks that are inherent in such schemes. As mentioned in the Commission's report of January 2019, those risks relate in particular to security, money laundering, tax evasion and corruption and the Commission has been monitoring wider issues of compliance with EU law raised by investor citizenship and residence schemes. In April 2020, the Commission wrote to the Member States concerned setting out its concerns and asking for further information about the schemes.
In a resolution adopted on 10 July 2020, the European Parliament reiterated its earlier calls on Member States to phase out all existing citizenship by investment (CBI) or residency by investment (RBI) schemes as soon as possible. As stated by President von der Leyen in the State of the Union Address of 16 September 2020, European values are not for sale.
The Commission is also writing again to Bulgaria to highlight its concerns regarding an investor citizenship scheme operated by that Member State and requesting further details. The Bulgarian government has one month to reply to the letter requesting further information, following which the Commission will decide on the next steps.