China Opens a New Military Base in Tajikistan
Western media outlets recently announced China has built military facilities on the Tajik side of the Tajik-Chinese border. The move is significant as it is first confirmation (built upon earlier unconfirmed reports) of the Chinese military/semi military presence in the Central Asia region.
The section where the Chinese facilities are located is strategically important as it overlooks one of the crucial entry points from China into Central Asia and is close to the vital corridor through which the country has a connection with Afghanistan's heartland. The corridor is particularly important to China due to its Belt and Road Initiative (BRI).
Put into a wider context, the opening of the new base might be problematic as Central Asia is perceived by the Russians as a sphere of their own influence. As I argued in previous pieces for Georgia Today, for Moscow, Central Asia nowadays is especially important as it is the only region where the Kremlin can still extend its existing influence through military and economic means. Quite naturally, Chinese military/security measures go against Russian pillars of power in this region.
It is fashionable among world analysts to argue that Russia and China would rather cooperate in Central Asia than fight each other. However, the point here is that this cooperation might be in force in the coming years and perhaps for decades, but in the end the Russians will have to be worried (if they are not already) as China grows economically, a process concomitant with simultaneous military expansion beyond its borders.
Many believe the Chinese do not plan military expansion across Eurasia and, as yet, no statements from Chinese officials have revealed a military agenda for the continent. There is also a purely logical point in the Chinese thinking that it would be more prudent to fulfill geopolitical aims through economic and public diplomacy measures.
However, the point many scholars miss is that China, being a rising power which relies on global trade routes for internal stability and further enhancement of its world role, will eventually have to be more active in military and security affairs beyond its borders, whether it wants to or not. The new semi-military base in Tajikistan is a good indicator of this evolving Chinese approach to world security.
In other words, the Chinese see the need to be present in those territories which are strategically important. As said, the base in Tajikistan is at the crossroads of Central Asia, China and Afghanistan.
To prove further the likelihood of China's more active stance on the Eurasian arena is that the base in Tajikistan actually is not the first one built by China. Beijing already opened a surveillance/security/semi military base in Djibouti, which controls the commercial traffic in the Red Sea.
Many may compare China to Germany of the early 20th century, when a rising power wanted a larger role for itself in world affairs, but there are many problems with this attitude. True, China, like Germany a century ago, also aspires to build a larger navy and increase its economic potential abroad. However, rather than comparing China to Germany, which was defeated in both world wars, it would be in some sense expedient to compare modern China to its current geopolitical competitor, the United States, of the late 19th to early 20th century: China today is as cautious as the United States was a century ago. Beijing acts prudently on the world stage, as any open moves in security or military affairs could inspire a strong antagonistic coalition of powers in Eurasia.
Author's note: First published in Georgia Today
Why America's nuclear threat to Russia now is bigger than the 1962 Cuban Missile Crisis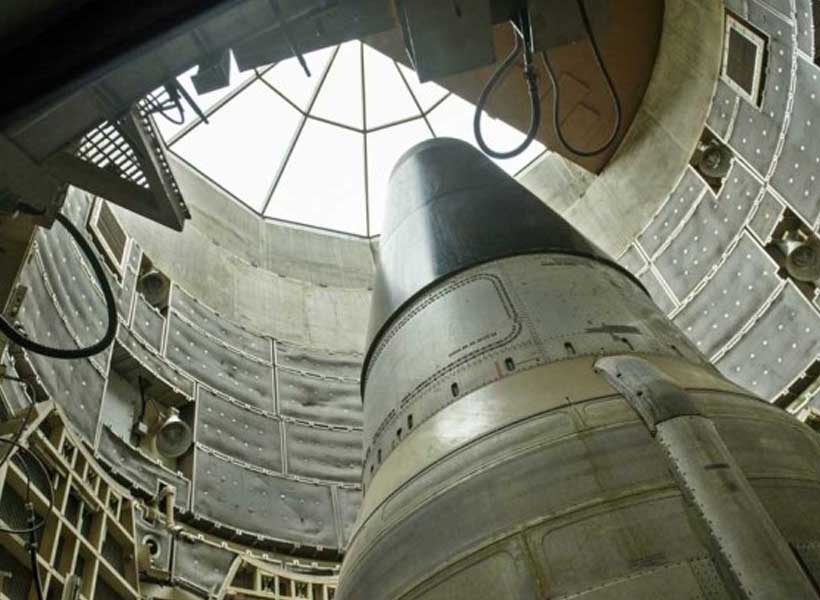 During the 1962 Cuban Missile Crisis, the central issue was how short America's available reaction-time to a Soviet blitz nuclear attack would be and whether it would be too short for America to respond before America's leader, JFK, would be able to press the nuclear button and retaliate against such a Soviet nuclear first-strike (from so near a location as Cuba). That time-interval would have been about 30 minutes, and Kennedy told Khrushchev that that would be unacceptably short and so if Khrushchev would go through with his plan to place his missiles in Cuba, then America would preemptively launch our nuclear warheads against the Soviet Union. Khrushchev decided not to do it. WW III was thus averted. But now we're potentially down to around 5 minutes, in the reverse direction, and almost nobody is even talking about it.
The present version of that threat (to the entire world) started in 2010, when U.S. President Barack Obama (who had just won the Nobel Peace Prize for his rhetoric) met privately in the White House with the then newly and democratically elected President of Ukraine, Viktor Yanukovych, who had just been elected by Ukrainians on a platform of continuing into the future the geostrategic neutrality of Russia's next-door neighbor Ukraine regarding the continuing goal of the U.S. Government to conquer Russia. Yanukovych refused to assist America in that regard, but would also not oppose it; Ukraine would remain neutral. Later that same year, Obama's Secretary of State Hillary Clinton met privately with Yanukovych in Kiev, and the result was the same: Ukraine would remain neutral regarding Russia and the United States. Then, in 2011, two agents of the CIA-created Google Corporation, Eric Schmidt and Jared Cohen, who happened to be personal friends and associates of Ms. Clinton (plus some of those men's close associates), met privately with Julian Assange for a 'friendly' visit allegedly in order to quote him in their upcoming book, The New Digital Age: Transforming Nations, Businesses, and Our Lives how to stir up and organize a grass-roots movement online so as to enhance democracy. Only later did Assange recognize that he had divulged to them tips that were subsequently used by the U.S. State Department and CIA to organize the coup that overthrew Yanukovych in February 2014. Assange then headlined in October 2014, "Google Is Not What It Seems". That's when Assange noted, "Jared Cohen could be wryly named Google's 'director of regime change.'"
This coup (called 'the Maidan revolution' or "Euromaidan") started being organized inside the U.S. Embassy in Ukraine by no later than 1 March 2013, but Wikipedia says instead: "Euromaidan started in the night of 21 November 2013 when up to 2,000 protesters gathered at Kiev's Maidan Nezalezhnosti and began to organize themselves with the help of social networks." (Nothing was mentioned there about the U.S. Embassy's having organized them.)
The U.S. Government had also engaged the Gallup polling organization, both before and after the coup, in order to poll Ukrainians, and especially ones who lived in its Crimean independent republic, regarding their views on U.S., Russia, NATO, and the EU; and, generally, Ukrainians were far more pro-Russia than pro-U.S., NATO, or EU, but this was especially the case in Crimea; so, America's Government knew that Crimeans would be especially resistant. However, this was not really new information. During 2003-2009, only around 20% of Ukrainians had wanted NATO membership, while around 55% opposed it. In 2010, Gallup found that whereas 17% of Ukrainians considered NATO to mean "protection of your country," 40% said it's "a threat to your country." Ukrainians predominantly saw NATO as an enemy, not a friend. But after Obama's February 2014 Ukrainian coup, "Ukraine's NATO membership would get 53.4% of the votes, one third of Ukrainians (33.6%) would oppose it." However, afterward, the support averaged around 45% — still over twice as high as had been the case prior to the coup.
In other words: what Obama did was generally successful, it grabbed Ukraine, or most of it, and it changed Ukrainians' minds regarding America and Russia. But only after the subsequent passage of time did the American neoconservative heart become successfully grafted into the Ukrainian nation so as to make Ukraine a viable place to position U.S. nuclear missiles against Moscow. Furthermore: America's rulers also needed to do some work upon U.S. public opinion. Not until February of 2014 — the time of Obama's coup — did more than 15% of the American public have a "very unfavorable" view of Russia. (Right before Russia invaded Ukraine, that figure had already risen to 42%. America's press — and academia or public-policy 'experts' — have been very effective at managing public opinion.)
Back in 2012, when Obama was running for re-election, against Mitt Romney, that figure was still remaining at 11%, where it had been approximately ever since Gallup had started polling on this question in 1989. So, Obama, and the U.S. Congress, and the newsmedia owners who had sold all of those poliiticians to the American public, had a lot of work yet to do after Obama's re-election in 2012. During that political contest, Obama was aware of this fact, and used it to his own advantage against the overtly hyper-anti-Russian candidate, Romney.
A major reason why the American people re-elected U.S. President Barack Obama, instead of elected a new President Romney, was Romney's having said of Russia, on 26 March 2012,
Russia, this is, without question, our number one geopolitical foe. They — they fight every cause for the world's worst actors. … Russia is the — the geopolitical foe.
Not just "a" geopolitical foe, but "the" geopolitical foe." (Wow! In a world with growing jihadist movements, such as Al Qaeda and ISIS?) The prior month, Gallup had polled, and reported that 11% figure; so, Romney was jumping the gun a lot on this, maybe because he was more concerned about fundraising than about appealing to voters. He knew he would need lots of money in order to have even a chance against Obama.
Obama responded to that comment mainly at the re-election campaign's end, by springing this upon Romney during a debate, on 22 October 2012:
Governor Romney, I'm glad that you recognize that Al Qaida is a threat, because a few months ago when you were asked what's the biggest geopolitical threat facing America, you said Russia, not Al Qaida; you said Russia. In the 1980s, they're now calling to ask for their foreign policy back because, you know, the Cold War's been over for 20 years.
Obama's campaign had very successfully presented himself as NOT being like Romney (even though he secretly WAS). Lies like this had, in fact, won Obama his 2009 Nobel Peace Prize. But now he won his re-election. He was an astoundingly gifted liar.
Regarding the incident on 26 March 2012, when Obama spoke with Russian President Dmitriy Medvedev at the South Korean "Nuclear Security Summit", Politifact reported:
In March 2012, at a summit in South Korea, Obama was caught in a "hot mic" incident. Without realizing he could be overheard, Obama told Russian President Dmitry Medvedev that he would have more ability to negotiate with the Russians about missile defense after the November election.
"On all these issues, but particularly missile defense, this, this can be solved, but it's important for him [the incoming President Putin] to give me space," Obama was heard telling Medvedev, apparently referring to incoming Russian president Vladi­mir Putin.
"Yeah, I understand," Medvedev replied.
Obama interjected, saying, "This is my last election. After my election, I have more flexibility."
So: Obama was telling Putin there, through Medvedev, that his next Administration would soften its stand on America's installing in eastern Europe, near and even on Russia's borders, missiles that are designed to disable Russia's ability to retaliate against a U.S. nuclear first-strike — the U.S. ABM or anti-ballistic-missile system and the nuclear weapoons that America was designing.
Obama wasn't lying only to America's voters; he was shown there privately lying to Putin, by indicating to Medvedev that instead of becoming more aggressive (by his planned ABMs, and super-advanced nuclear fuses) against Russia in a second term, he'd become less aggressive (by negotiating with Putin about these matters — as you can see there, the nub of the issue was George Herbert Walker Bush's lie to Mikhail Gorbachev in 1990).
Whereas Cuba was around 30 minutes away from nuking Washington DC., Ukraine would be around 5 minutes away from nuking Moscow. No other country is that close to Moscow. This is probably the main reason why, on 24 February 2022, Putin finally decided to invade Ukraine. But even if he wins there, Finland is only 7 minutes away from Moscow. And Finland was one of the Axis powers in Hitler's Operation Barbarossa invasion against the Soviet Union between 25 June 1941 and 19 September 1944; so, Finland's rejoining the nazi alliance now would certainly pose an even greater danger to Russians than Cuba's joining the Soviet alliance posed to Americans in 1962. But this time, the aggressor-nation in the matter is the U.S. and its allies, not Russia, and yet Russia is responding with far less urgency than America had done in 1962. We're still on borrowed time, borrowed now from Russia.
To all this, a friend has replied to me:
Completely invalid analogy. Having Russian missiles in Cuba in the early days of ICBM technology was to the USA what having USA missiles in Turkey was to Russia. The crisis was resolved when both countries agreed to withdraw their missiles. Made sense in those days. Today, the technology is such that proximity of launch sites to targets is irrelevant.
However, some of America's top nuclear scientists don't share that view, at all, but its opposite. They concluded, on 1 March 2017:
The US nuclear forces modernization program has been portrayed to the public as an effort to ensure the reliability and safety of warheads in the US nuclear arsenal, rather than to enhance their military capabilities. In reality, however, that program has implemented revolutionary new technologies that will vastly increase the targeting capability of the US ballistic missile arsenal. This increase in capability is astonishing — boosting the overall killing power of existing US ballistic missile forces by a factor of roughly three — and it creates exactly what one would expect to see, if a nuclear-armed state were planning to have the capacity to fight and win a nuclear war by disarming enemies with a surprise first strike.
Starting in 2006, the predominant American meta-strategy has been called "Nuclear Primacy" — meaning to attain the ability to win a nuclear war — not merely what it had previously been (M.A.D. or "Mutually Assured Destruction"): to prevent one.
Apparently, the latest fashion in U.S. Government and academic thinking, about this 'competition', is, first, to dismember Russia. They even sell this goal as embodying America's "commitment to anti-imperialism."
Even after the lies that got us to invade Iraq, America's public seem to have learned no lessons.
Can BRICS Make a Contribution to International Security?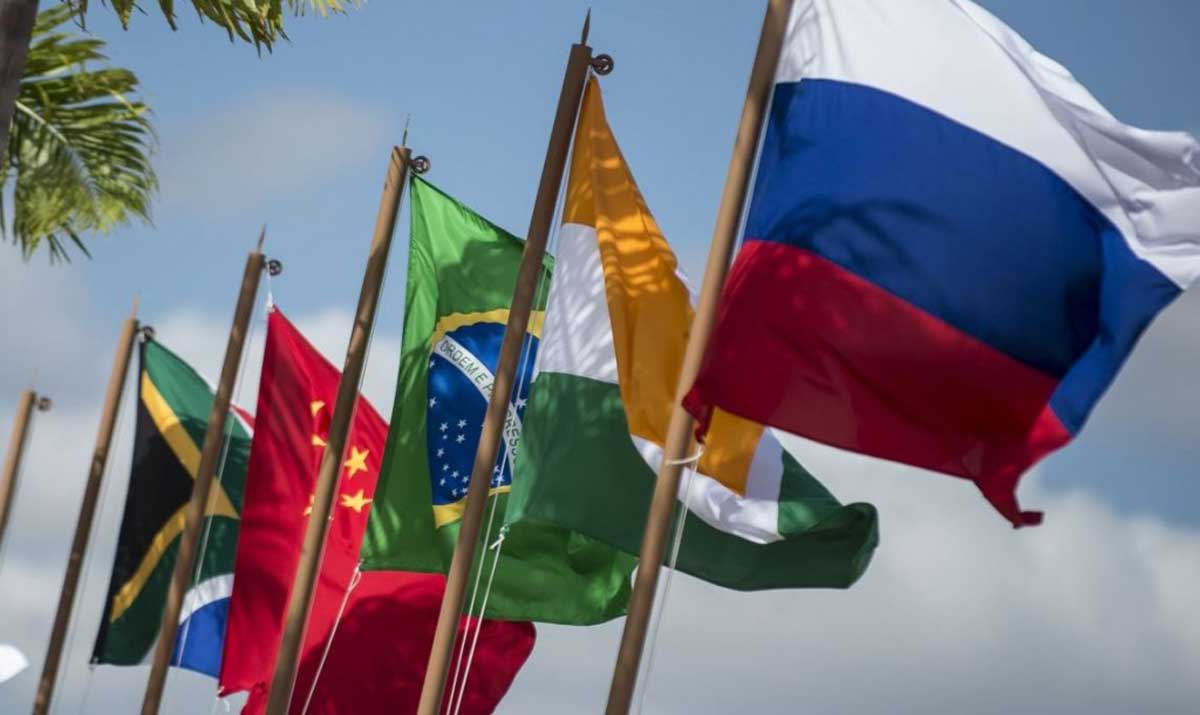 The 14th BRICS Summit is being held in virtual format in Beijing, China. Under turbulent international situations, the question of whether BRICS should indeed play a significant role in international security remains open. Numerous skeptics believe that security issues should remain outside of the BRICS mandate because BRICS has little to contribute here if compared to institutions specifically created to handle security challenges.
Their arguments can be concluded as the three following aspects. Firstly, security has always been closely linked to geography. Secondly, security cooperation tends to presuppose common values and coinciding views on the international system. Thirdly, effective security cooperation is possible if the institution in question has a clear and specific security-related mandate.
These arguments cannot be dismissed as irrelevant. But it is also hard to unconditionally accept them since they reflect traditional views on security which no longer fully reflect the realities of the 21st century. Meanwhile, these realities allow us to assess the capabilities of BRICS in the security domain a little more optimistically, even if the capabilities of BRICS have not yet been fully used.
Let's start with geography. In general, security problems affect countries geographically close to each other. Conflicts and wars, as well as alliances and unions, arise mainly between neighbors. But in today's world, there are many dimensions of security that are not so rigidly tied to geography.
Problems such as cyber security, international terrorism, climate change and the threat of pandemics do not have a specific geographical preference; they are global in nature. Within BRICS, they already actively discuss "non-geographical" issues of international security: non-proliferation of weapons of mass destruction, the use of atomic energy and space for peaceful purposes, international information security and potential threats associated with new technologies.
On the other hand, the regionalization (fragmentation) of the global political and economic systems taking place today contains challenges to international security. If the world breaks apart into a number of blocs, such development can result not only in economic competition between them, but ultimately in a military confrontation.
Therefore, BRICS, figuratively speaking, can help to "sew" the fabric of global security that is being fragmented in front of our eyes. Interaction within the framework of BRICS can become one of the factors hindering the formation of a bipolar system of world politics.
What about values? Tasks related to international security are not always solved on the basis of a unity of values. Very often, the task is precisely to find a balance of interests between countries whose values differ significantly.
In a sense, we can say that the composition of the UN Security Council reflects the significant pluralism of values that exists in the modern world. The notion that humanity was rapidly moving towards the universalization of Western liberal values two or three decades ago has not been confirmed by the course of history.
There is every reason to assume that the pluralism of values in the world will only increase over time. Security will have to be negotiated not on the basis of common values but on the basis of converging interests.
BRICS, like the UN Security Council, has members with different sets of values. It is a small but very representative organization—especially if we take into account not only the BRICS members but also those countries that are somehow involved in the organization's project activities (BRICS+). Therefore, if something can be agreed upon within the framework of BRICS, then it can be agreed on in a broader format, up to the level of global agreements.
Thus, BRICS can be perceived as a laboratory for working out those solutions in the field of security that are likely to be acceptable to very different participants. In addition, each of the BRICS countries is able to pull its many partners and allies along with it.
Finally, let us turn to the issue of the BRICS mandate. International organizations, among other classifications, can be divided into specialized and universal ones. For the latter, a vague mandate is not necessarily a bad thing, especially if such a vague mandate combines security and development concerns.
In today's world, these problems cannot be separated from each other. Without security, it is impossible to count on progressive development, but without successful development there will be no sustainable security. Unfortunately, security issues are still very often separated from development issues, and these two areas are dealt with by different institutions and different groups of officials and experts.
However, the logic of development and the logic of security do not diverge from each other any longer. If BRICS succeeds in trying to reconcile these two logics, it will benefit everyone. In particular, such a project format of work may be in demand in the UN system where specialized organizations often do not interact enough with each other.
Therefore, it's necessary to maximize the comparative advantages of existing formats of multilateral cooperation like BRICS which bring their own specific features to the table. In the field of security, BRICS could well become a testing ground for developing multilateral approaches to new challenges and threats of the 21st century.
From our partners RIAC
An Epitaph for Anniversary
On the eve of the NATO summit in Madrid, to be held on June 28-30, Julianne Smith, U.S. Permanent Representative to the alliance, announced that Russia's actions in Ukraine had violated the NATO‒Russia Founding Act. Building on this, she added that the West no longer considers it imperative to adhere to the provisions of the document that has shaped Moscow‒Brussels relations over the last quarter century. However, the fate of the Founding Act will finally be decided in Madrid.
Ironically, Julianne Smith's statement came just after the Act's 25th anniversary. It all started on May 27, 1997 in the Elysee Palace in Paris, where Russian President Boris Yeltsin, leaders of NATO's then 16 member states and Alliance Secretary General Javier Solana signed a document intended to turn Moscow and Brussels into strategic partners. Exactly five years later, on May 28, 2002, the new Russian leader Vladimir Putin visited Rome to sign a declaration establishing the NATO‒Russia Council. This was how the platform for implementing the provisions of the Founding Act was established.
The 1997 document contains plenty of fine words about abandoning the practices of using force against each other, about respect for sovereignty and independence as well as about the mutual desire to establish a pan-European security system. In practical terms, the most important provision may well be the alliance's permanent commitment not to deploy additional substantial combat forces on the territory of its new members and Russia's commitment to be restrained in the deployment of its conventional armed forces in Europe.
As hopes of turning Moscow and Brussels into strategic partners melted away year by year, the sides began to pay more attention to formal matters. What's the meaning of the word "permanent"? What are "substantial combat forces"? The West assumed that "substantial strength" should be measured starting from a brigade—therefore, NATO, responding to the Ukrainian crisis of 2014, decided to deploy four new battalions in the Baltics and Poland on a rotational basis so as not to formally violate the Founding Act. Moscow protested the decision, but it was reluctant to take the initiative to terminate the Act either. Experts argued about who violated the Founding Act first, but these disputes are—in the end—becoming a thing of the past. At the Madrid summit, the alliance will most likely abandon all formal self-limitations, putting this into official wordings, and it will solely be guided by its own ideas about the "Russian threat." This means that we will observe permanent brigades and divisions, rather than just battalions, on NATO's eastern flank.
Moscow and Brussels will still have to communicate, since it is in the interests of both sides to reduce the risk of a direct military clash. Paradoxically, perhaps, NATO could muster courage to launch a new dialogue with Russia after the Madrid summit, which will fix the unbreakable unity of the alliance and adopt a new utterly anti-Russian strategy.
The atmosphere of 1997 has faded into oblivion. However, Moscow communicated with both Washington and Brussels even in the more distant and far less romantic times of the Warsaw Pact, ultimately arriving at mutually acceptable solutions to many difficult problems.
From our partner RIAC