The challenges and opportunities of Artificial Intelligence in education
Artificial Intelligence (AI) is producing new teaching and learning solutions that are currently being tested globally. These solutions require advanced infrastructures and an ecosystem of thriving innovators. How does that affect countries around the world, and especially developing nations? Should AI be a priority to tackle in order to reduce the digital and social divide?
These are some of the questions explored in a Working Paper entitled 'Artificial Intelligence in Education: Challenges and Opportunities for Sustainable Development' presented by UNESCO and ProFuturo at Mobile Learning Week 2019. It features cases studies on how AI technology is helping education systems use data to improve educational equity and quality.
Concrete examples from countries such as China, Brazil and South Africa are examined on AI's contribution to learning outcomes, access to education and teacher support. Case studies from countries including the United Arab Emirates, Bhutan and Chile are presented on how AI is helping with data analytics in education management.
The Paper also explores the curriculum and standards dimension of AI, with examples from the European Union, Singapore and the Republic of Korea on how learners and teachers are preparing for an AI-saturated world.
Beyond the opportunities, the Paper also addresses the challenges and policy implications of introducing AI in education and preparing students for an AI-powered future. The challenges presented revolve around:
Developing a comprehensive view of public policy on AI for sustainable development: The complexity of the technological conditions needed to advance in this field require the alignment of multiple factors and institutions. Public policies have to work in partnership at international and national levels to create an ecosystem of AI that serves sustainable development.
Ensuring inclusion and equity for AI in education: The least developed countries are at risk of suffering new technological, economic and social divides with the development of AI. Some main obstacles such as basic technological infrastructure must be faced to establish the basic conditions for implementing new strategies that take advantage of AI to improve learning.
Preparing teachers for an AI-powered education: Teachers must learn new digital skills to use AI in a pedagogical and meaningful way and AI developers must learn how teachers work and create solutions that are sustainable in real-life environments.
Developing quality and inclusive data systems: If the world is headed towards the datafication of education, the quality of data should be the main chief concern. It´s essential to develop state capabilities to improve data collection and systematization. AI developments should be an opportunity to increase the importance of data in educational system management.
Enhancing research on AI in education: While it can be reasonably expected that research on AI in education will increase in the coming years, it is nevertheless worth recalling the difficulties that the education sector has had in taking stock of educational research in a significant way both for practice and policy-making.
Dealing with ethics and transparency in data collection, use and dissemination: AI opens many ethical concerns regarding access to education system, recommendations to individual students, personal data concentration, liability, impact on work, data privacy and ownership of data feeding algorithms. AI regulation will require public discussion on ethics, accountability, transparency and security.
The key discussions taking place at Mobile Learning Week 2019 address these challenges, offering the international educational community, governments and other stakeholders a unique opportunity to explore together the opportunities and threats of AI in all areas of education.
EU's satellite navigation system Galileo reaches 1 billion smartphone users
Tomorrow, Galileo, Europe's satellite navigation system, will reach 1 billion smartphone users worldwide. This milestone coincides with the 15th anniversary of the European Global Navigation Satellite Systems Agency (GSA), the Commission's key partner in operating Galileo.
Ahead of a special event at the GSA's headquarters in Prague, Elżbieta Bieńkowska, Commissioner for Internal Market, Industry, Entrepreneurship and SMEs, said: "Galileo is now providing high quality timing and navigation services to 1 billion smartphone users globally. This has been made possible by a truly European effort to build the most accurate navigation system in the world, with the support and dedication of the GSA. I am confident that our space industry will continue to thrive with more work, ideas and investment under the new EU Space Programme."
Since December 2016, Galileo provides so-called "initial services" which already improve everyday life for citizens and businesses with accurate positioning, navigation and timing signals.
Today 95% of companies that produce smartphone chips for satellite navigation make chips that enable Galileo. The '1 billion users' milestone is based on the number of smartphones using Galileo sold across the world. The actual number of Galileo users is larger. In Europe, all new car models approved for the market are equipped with the eCall system, which uses Galileo to communicate the vehicle's location to emergency services. Since this year, Galileo is integrated in the digital tachographs of lorries – a speed and distance recording device – to ensure the respect of driving time rules and improve road safety.
Galileo has also been providing crucial Search and Rescue (SAR) Service, reducing the time it takes to detect a person equipped with adistress beacon to less than 10 minutes at sea, in mountains or deserts. With Galileo, the accuracy of localisation has improved from 10 km to less than 2 km.In the future, the system will also confirm to the person that help is on the way.
Finally, Galileo supports public authorities with its Public Regulated Service, for sensitive security use. It offers a robust and fully encrypted service for government users during national emergencies or crisis, such as terrorist attacks, to ensure continuity of services.
The European space industry, the second largest in value in the world, is strong and competitive. To help maintain and further enhance the EU's leadership in space, the Commission has proposed a €16 billion Space Programme for the next long-term EU budget 2021-2027.
BACKGROUND
Galileo is the EU's own global satellite navigation system. It is a civilian system under civilian control, which provides accurate positioning and timing information. Galileo aims to ensure Europe's independence from other satellite navigation systems and its strategic autonomy in satellite navigation. Europe's autonomy in this sector will boost the European job market, help the EU step up its role as a security and defence provider, and support emerging technologies such as Artificial Intelligence, drones, automated mobility and the Internet of the Things.
Galileo provides 'initial services' since December 2016. During this initial 'pilot' phase preceding the 'full operational services' phase, Galileo signals are used in combination with other satellite navigation systems. In the full operational phase, users will be able to use Galileo signals independently of other satellite navigation systems.
Other EU space activities include Copernicus (free and open Earth observation data of land, atmosphere, sea, climate change and for emergency management and security), EGNOS (regional satellite navigation system) and Space Surveillance and Tracking (SST).
The new Space Programme will bring all existing and new EU space activities under the umbrella of a single programme. It will maintain existing infrastructure and services and introduce a number of new features to foster a strong and innovative space industry and preserve the EU's autonomous, reliable and cost-effective access to space.
The new programme also introduces a unified and simplified system of governance. The EU will ensure that the increase in financial investment is supported by efficient decision-making so that all EU space activities are rolled out on time and on budget. The Commission will continue to be responsible for managing the overall programme. The intergovernmental European Space Agency (ESA), given its unmatched expertise, will remain a major partner in the deployment of the system and in the technical support to the operational tasks of the EU space programme. The GSA, to be renamed the 'EU Agency for the Space Programme', will increasingly support the operation and market uptake of EU space activities and play an increased role in ensuring the security of all the components of the programme.
More Drones in the Sky and More Benefits on the Ground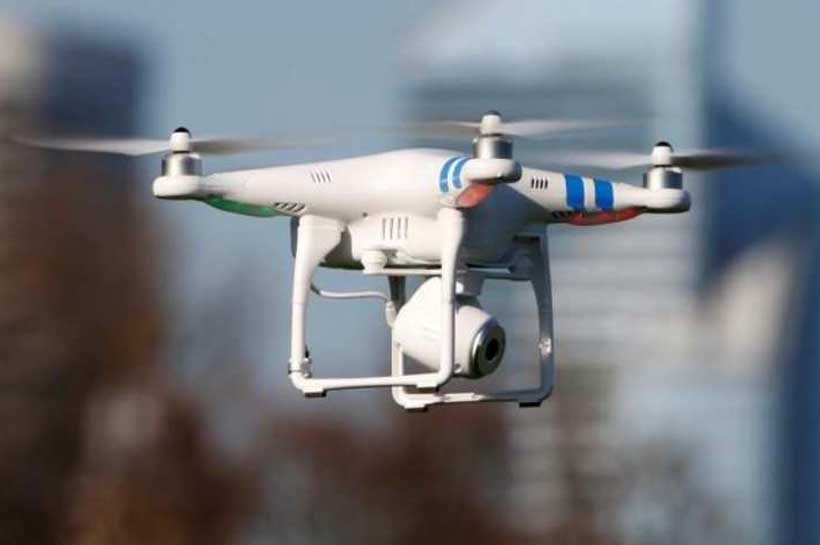 The World Bank, World Economic Forum and the Government of Rwanda with support from UK's Department for International Development (DFID) have come together to announce the African Drone Forum: Symposium, Expo and Flying Competitions, an international drone and unmanned traffic management event, which will be hosted in Rwanda in February 2020. The event will include a regulatory summit that brings together leading figures in drone technology from the private sector and airspace regulators to highlight and discuss what is possible for the future of drones in Africa.
Africa is already a leader in the drone revolution with the first national scale deployments of drone delivery in countries such as Rwanda and Ghana and smaller scale tests in Malawi and Zambia. Africa also faces unique challenges that drones can help address, such as limited ground infrastructure, reflecting the fact that just one-third of Africans live within 2km of an all-weather road, and that there is a more than $50 billion investment gap in infrastructure throughout the continent. The African Union highlighted drones as a priority technology for the continent in 2018. Many African countries, however, don't allow for robust drone use, in some cases barring most civilian groups' access to airspace.
"Increasing drone use in Africa does not only bring great benefits to business, agriculture and the health sector but quite literally save lives by taking deliveries off the roads and into the sky," said Timothy Reuter, Head of Aerospace and Drones at the World Economic Forum, "To unleash this potential, new policies need to be put in place that safely open the skies to drones as most African countries do not yet permit the most beneficial applications."
"The African Drone Forum will open and test the minds of engineers, regulators, entrepreneurs and investors. The flying competitions will promote new industries and services, harness data for delivery and resilience, create activity hubs and opportunities to leapfrog technologies, and develop skill sets for 21st century jobs in the region and beyond," said Riccardo Puliti, Global Director, Energy and Extractive Industries and Regional Director, Africa, Infrastructure at the World Bank. "This will promote the skies above Africa as a valuable resource and technologies to help build sustainable infrastructure."
Rwanda's groundbreaking use of medical delivery drones supported by an open regulatory approach, developed with support from the World Economic Forum, has shown exactly what a forward-thinking government can accomplish. Rwanda was selected as host for the event because it is currently one of the only countries that has policies in place that allow for the types of applications being demonstrated in the competition. By hosting the African Drone Forum in Rwanda in February 2020, the World Bank, World Economic Forum and the Government of Rwanda hope to highlight the benefits Rwanda has created by expanding drone use in the country while encouraging other countries in the region to take a similar approach.
"We are excited to host the Africa Drone Forum, a platform that will bring together policy makers, drones enthusiasts, experts and industry leaders to explore potential use case applications for UAV technology on the African continent." says Honourable Paula Ingabire, Minister of ICT and Innovation, Rwanda. "It's an opportunity for Rwanda to share our experience in pioneering the use of Beyond Visual Line Of Sight (BVLOS) UAV operations, and our development of drone regulations."
In this year's flying competitions, global experts will invite companies that are leading the way in drone technology to compete. During the challenge, the World Economic Forum will curate discussions with regulators throughout Africa on how to create policies that enable the safe deployment of drone technologies in their own countries.
This year's competitions are also supported by the Danish International Development Agency (DANIDA), the Republic of Korea and a number of development partners.
ADB Launches New Partnerships to Support Innovative Solutions
The Asian Development Bank (ADB) will partner with three winning teams from a hackathon hosted by ADB in partnership with the Asian Institute of Management (AIM) from 31 August to 2 September.
ADB and AIM held the competition as part of Digital Week 2019 taking place from 2 to 5 September. More than 700 youth and startups from around the world presented innovative solutions to three challenges. ADB and AIM defined the three challenges based on current organizational and development needs.
The winning teams are "Eskwelabs" from the Philippines and "Gnowbe" from Singapore for the "Building the Digital Skills of Employees" category; "FlexM" from Singapore for the "Developing Digital Payment Solutions" category; and "Agua Wireless Systems" from India for the "Future Proofing for the Water Crisis" category. The solutions leveraged emerging technologies such as the internet of things, artificial intelligence, and digital payments.
ADB has also entered into non-exclusive cooperation arrangements with Microsoft Operations Pte Ltd. and Oracle Corporation Singapore Pte Ltd. to collaborate on the adoption and use of emerging technologies in ADB's work. Under the cooperation arrangements, ADB and the companies will exchange information on emerging technologies, train people to apply these technologies, and organize joint events and meetings. Both companies will also provide advisory and knowledge support for ADB's digital transformation.
"ADB recognizes that partnerships with top IT companies as well as small startups will help support our digital innovation program through knowledge exchange, capacity building, and co-creation of digital solutions designed for ADB's business needs," said ADB Vice-President for Administration and Corporate Management Ms. Deborah Stokes.