Consumers Pump the Brakes on Autonomous Vehicle Adoption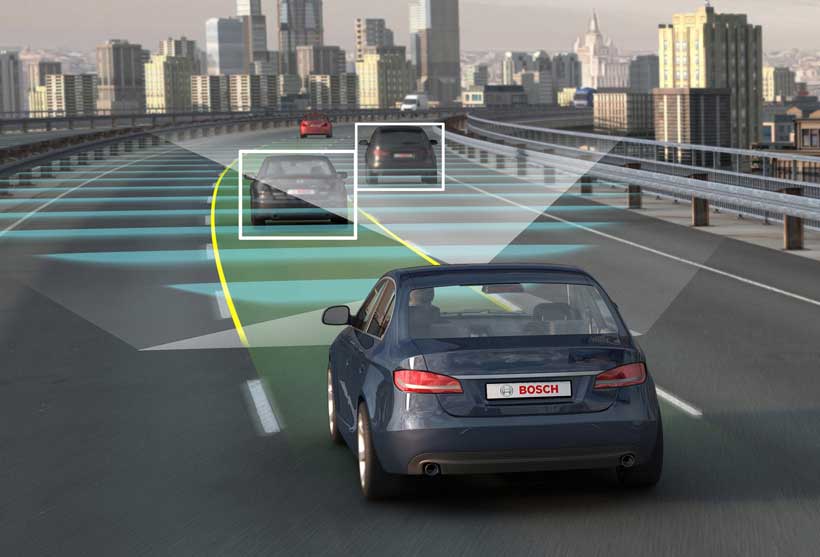 As autonomous vehicle (AV) technology gets ever closer to scalable, real-world application, consumer trust in the safety of AVs appears to be stalling, according to the 2019 Deloitte Global Automotive Consumer Study.
"Consumers remain skeptical of AV safety, but we believe there will be a longer-term trend toward gradual acceptance of AVs as familiarity with the technology increases and as the benefits of self-driving cars are demonstrated," says Thomas Schiller, European automotive leader, Deloitte Germany. "The automotive industry needs to factor into its plans the long capital investment cycle that will be required to bring flawless autonomous vehicle technology into the mainstream. And a majority of consumers will want governments to exert a significant amount of control over the development and use of AVs."
The drive to electrification
This year's study uncovered increasing consumer demand for electric vehicles (EVs), revealing that electrification could make a more immediate impact on global mobility than AVs.
While some barriers to mass adoption do remain, demand for EVs is growing across Europe due to supportive environmental policies, big brand bets, and shifting consumer attitudes. Interest grew fastest in the UK, where 37 percent would prefer a nontraditional powertrain, up 10 percent from last year – including hybrid, battery or other alternative – for their next vehicle.
"EVs can reduce the negative environmental impact caused by burning fossil fuels for transportation. And autonomous vehicles have the potential to dramatically improve road safety by reducing driver error. These are undeniably positive goals, but achieving them may be challenging," continues Schiller. "Most analysts agree that electrified, autonomous vehicles will be part of our lives at some point in the future, but there are varying opinions on how long this may take. Some say this revolution may play out over the next several years. A more conservative view tempers this enthusiasm by taking into account several headwinds."
Mobility revolution faces headwinds
The mobility revolution seems to be running up against entrenched consumer behavior, as consumers remain committed to private car ownership and multi-modal transportation remains an occasional behavior.
Private-car ownership continues to prevail: Daily usage of personally-owned vehicles is quite high in some European markets, but even where usage is lower, the expectation is to maintain the status quo in the coming years. The percentage of consumers that use their own vehicle every day ranges between 37 percent in the Netherlands to 66 percent in Italy and respondents across markets indicated they expect this usage to remain about the same over the next three years.
Multi-modal transportation remains low: The idea of integrating multiple modes of mobility, such as a subway or a commuter train in addition to a private vehicle, into one trip remains largely an occasional behavior for consumers.
Along with new transportation options, connectivity has unlocked an array of new choices for consumers purchasing vehicles:
Top priorities: Survey respondents overwhelmingly favored connected vehicle features which would save them time and ensure their safety. Updates regarding traffic congestion and alternate routes, suggestions on safer routes, and updates to improve road safety and prevent potential collisions were consistently listed as the top three connected car features.
Consumers split on the benefits of connectivity: When it comes to vehicle connectivity, consumer opinion is split. Consumers in Italy (60 percent) are embracing the idea of vehicle connectivity at almost twice the rate of consumers in Austria (29 percent) and Germany (35 percent).
Data collection and privacy: Connected-vehicle sensors can track everything from powertrain performance and operational statistics to geolocation information and occupant wellness. More than half of respondents from Austria, Germany, the UK, and the Netherlands are concerned about biometric data being captured via a connected vehicle and shared with external parties, whereas a smaller percentage of consumers in Belgium, France, and Italy expressed similar concerns.
Who should manage the data?: Consumer concern extends to who whould manage the data being generated and shared by connected vehicles. While some would trust original equipment manufacturers (OEMs) in this role, many would prefer anybody else – from government to auto dealers, insurance companies, cloud service providers, or others.
Reluctance to pay for connectivity: Once consumers are sold on a feature, they are not necessarily sold on the price. Approximately half of consumers in the Netherlands, Austria, France, and Germany are not willing to pay any extra money for a connected vehicle. Consumers in Italy and the UK are most likely to be willing to spend more for these features, with 72 percent of responents in Italy and 63 percent of respondents in the UK indicating they'd spend some money for a vehicle with certain kinds of connectivity technologies.
The utopian visions of future of mobility systems will not come to fruition overnight. As global consumers start to critically evaulate advanced vehicle technologies and whether they are willing to pay for them, OEMs are in the position of needing to push forward on costly R&D programs with little assurance of when this may realize a return on investment.
"Connected, electrified, and autonomous vehicles offer tremendous value for society, but consumers may be slow to adopt these advanced technologies at scale until there is clear and undisputed improvement in safety, cost, convenience, and superior customer experience from a trusted brand," says Joe Vitale, Deloitte Global automotive sector leader.
Critical Reforms Needed to Reduce Inflation and Accelerate the Recovery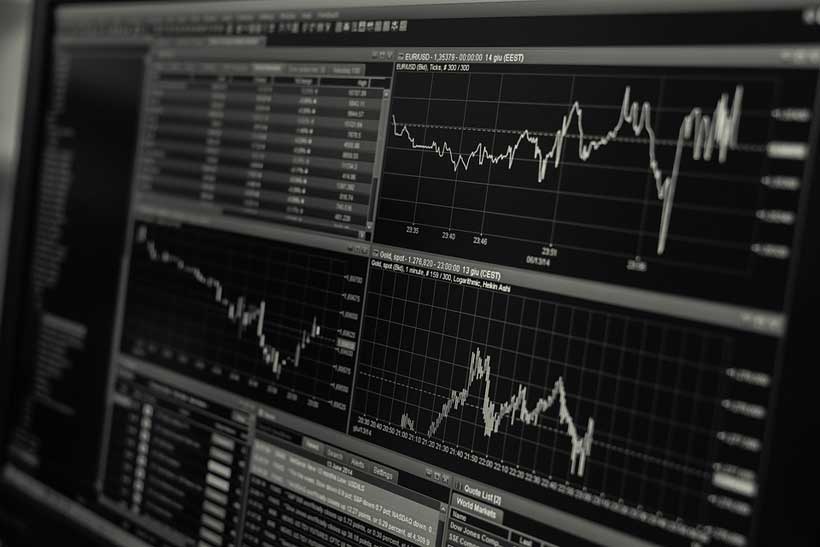 While the government took measures to protect the economy against a much deeper recession, it would be essential to set policy foundations for a strong recovery, according to the latest World Bank Nigeria Development Update (NDU).
The NDU, titled "Resilience through Reforms", notes that in 2020 the Nigerian economy experienced a shallower contraction of -1.8% than had been projected at the beginning of the pandemic (-3.2%). Although the economy started to grow again, prices are increasing rapidly, severely impacting Nigerian households. As of April 2021, the inflation rate was the highest in four years. Food prices accounted for over 60% of the total increase in inflation. Rising prices have pushed an estimated 7 million Nigerians below the poverty line in 2020 alone.
The report acknowledges notable government's policy reforms aimed at mitigating the impact of the crisis and supporting the recovery; including steps taken towards reducing gasoline subsidies and adjusting electricity tariffs towards more cost-reflective levels, both aimed at expanding the fiscal space for pro-poor spending. In addition, the report highlights that both the Federal and State governments cut nonessential spending and redirected resources towards the COVID-19 response. At the same time, public-sector transparency has improved, in particular around the operations of the oil and gas sector.
The report however, notes that despite the more favorable external environment, with recovering oil prices and growth in advanced economies, a failure to sustain and deepen reforms would threaten both macroeconomic sustainability and policy credibility, thereby limiting the government's ability to address gaps in human and physical capital which is needed to attract private investment.
"Nigeria faces interlinked challenges in relation to inflation, limited job opportunities, and insecurity", said Shubham Chaudhuri, the World Bank Country Director for Nigeria. "While the government has made efforts to reduce the effect of these by advancing long-delayed policy reforms, it is clear that these reforms will have to be sustained and deepened for Nigeria to realize its development potential."
This edition of the Nigeria Development Update proposes near-term policy option organized around three priority objectives:
Reduce inflation by implementing policies that support macroeconomic stability, inclusive growth, and job creation;
Protect poor households from the impacts of inflation;
Facilitate access to financing for small and medium enterprises in key sectors to mitigate the effects of inflation and accelerate the recovery.
"Given the urgency to reduce inflation amidst the pandemic, a policy consensus and expedite reform implementation on exchange-rate management, monetary policy, trade policy, fiscal policy, and social protection would help save lives, protect livelihoods, and ensure a faster and sustained recovery" said Marco Hernandez, the World Bank Lead Economist for Nigeria and co-author of the report.
In addition to assessing Nigeria's economic situation, this edition of the NDU also discusses how the COVID-19 crisis has affected employment; how inflation is exacerbating poverty in Nigeria; how reforming the power sector can ignite economic growth; and how Nigeria can mobilize revenues in a time of crisis.
Indonesia: How to Boost the Economic Recovery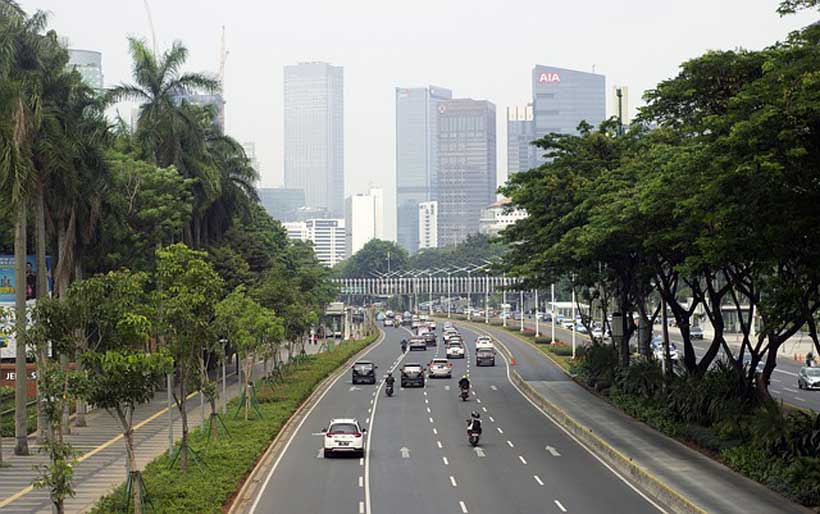 Indonesia's economy is projected to rebound from the 2020 recession with 4.4 percent growth in 2021. The rebound is predicated on the pandemic being contained and the global economy continuing to strengthen, according to the World Bank's latest Indonesia Economic Prospects report ("Boosting the Recovery"), released today.
The report highlights that although consumption and investment growth were subdued during the first quarter of 2021, consumer sentiment and retail sales started to improve during the second quarter suggesting stronger growth momentum. However, it also notes that pandemic related uncertainty remains elevated due to risks of higher viral transmission.
"Accelerating the vaccine rollout, ensuring adequate testing and other public health measures, and maintaining strong monetary and fiscal support in the near term are essential to boosting Indonesia's recovery," said Satu Kahkonen, World Bank Country Director for Indonesia and Timor-Leste. "Parallel reforms to strengthen the investment climate, deepen financial markets, and improve fiscal space for longer-term sustainability and growth will be important to further build consumer and investor confidence."
The report recommends the government to develop a well sequenced medium-term fiscal strategy, including clear plans to improve tax revenues and fiscal space for priority spending. It also highlights the importance of maintaining accommodative monetary policy and stimulating private credit to support the real sector while monitoring external and financial vulnerabilities.
The report highlights the critical role of adequate social assistance in mitigating rising poverty risks. It finds that maintaining the 2020 social assistance package in 2021 could potentially keep 4.7 million Indonesians out of poverty.
This edition of the report also looks at the possibilities for Indonesia to boost higher productivity jobs and women's economic participation.
"Indonesia has reduced poverty through job creation and rising labor incomes over the past decade. The next stage is to create middle-class jobs that are more productive, earn higher incomes, and provide social benefits," said Habib Rab, World Bank Lead Economist for Indonesia. "While the crisis risks have exacerbated Indonesia's employment challenges, it is also an opportunity to address the competitiveness and inclusion bottlenecks to creating middle-class jobs and strengthening women's participation in the economy."
The report recommends a four-pronged reform strategy to address these jobs-related challenges:
Mitigate employment losses by maintaining adequate job retention programs, social assistance, training, and reskilling programs until the recovery is stronger.
Boost productivity and middle-class jobs by promoting competition, investment, and trade.
Equip the Indonesian workforce to hold middle-class jobs by investing in education and training systems and programs to improve workers' skills.
Bring more women into the labor force and reduce earning gaps between men and women by investing in child and elderly care and promoting private sector development in the care economy.
The Indonesia Economic Prospects Report is supported by the Australian Department of Foreign Affairs and Trade.
Inequality Has Likely Increased in PNG, with Bottom 40% Hit Hardest by Latest Outbreak
A joint World Bank and UNICEF report based on mobile phone surveys of Papua New Guinean families has found that while there was a slight recovery in employment between June and December 2020, people in the bottom 40% of wealth distribution remain the hardest hit by the Coronavirus pandemic.

Conducted in December 2020, this second World Bank survey (the first was conducted in June 2020), shows that inequality has likely increased in PNG in the year since the pandemic began, and that the current COVID-19 outbreak is expected to deepen inequalities even further.
"According to the report, there were positive signs that PNG was starting to recover from the initial shocks of the pandemic between June and December 2020," explained Stefano Mocci, World Bank Country Manager for Papua New Guinea. "However, it was largely wealthier households who were experiencing the fastest recovery in employment and income. In contrast, in areas with above average poverty, there were still high job losses."
"Given a possible third wave of COVID-19 infections has strong potential to cause further declines in employment and income, social and economic support needs to be targeted to those most vulnerable – the bottom 40% – to try and lessen the widening inequality gap."
"Little is known about how COVID-19 affects children in PNG," expressed Judith Bruno, acting UNICEF PNG Representative. "Overwhelmingly, households with children under the age of 15 considered COVID-19 as a major threat to household finances and reported decreases in access to basic services, including water supply, sanitation, health care, and mental health and psychosocial support."
"This World Bank and UNICEF collaboration will help policy makers and responders to better protect children from the virus, promote safe and continued access to services, and prevent children and their families from further economic hardship."
Other key findings from the second of five planned World Bank surveys include:
· For those still working, more than 75% of respondents reported receiving the same income as usual in the past week, compared to less than 50% in June (the strongest gains were for those in the top 40% of wealth distribution);
· Rural households, and those in the bottom 40% of wealth distribution, were most likely to see decreases in money sent by friends or family.
· 77% of households were somewhat worried, or very worried, about their household finances in the next month.
· 33% of households in the bottom 40% of wealth distribution were unable to buy their preferred protein, compared to just four percent of households in the top 40%.
· Less than 10% of primary and elementary school students participated in distance learning while schools were closed, but there were no significant differences between boys and girls returning to school and no evidence that the pandemic has widened the education gender gap.
· Compared to the rest of the country, households in the National Capital District (NCD) were more likely to report deteriorations in theft, alcohol and drug abuse, violence by police and domestic abuse since June 2020 – all indicators of rising tensions in the capital, Port Moresby.