Constitution Making in Pakistan and its Interruptions
Constitution is the supreme law of the land from which all public authorities derive their power. It sets out the frame work for governance and exercise of power of the state institutions and relationship between them. At the time of independence an interim constitution was adopted by the Constituent Assembly which was modified version of India Act 1935.The Objective resolution which contained guide lines for framing the constitution was approved by the Constitution Assembly on 12 March 1948.
Emphasis was on principles of democracy, freedom, equality, tolerance and social justice as enunciated by Islam. Prime Minister (PM),Liaquat Ali Khan headed the first Basic Principle Committee (BPC) formed the same day for framing the constitution. The committee submitted first report on 28 Sep 1950which was not approved mainly because it gave equal representation to both wings although East wing had more population than West and Urdu as the state language. Second draft was presented on22 Dec 1952 by PM, Khawaja Nazim ud Din (Liaquat Ali Khan had been assassinated on 15 Oct 1951). It proposed bicameral legislation, lower and upper houses to have equal representation (upper house 60 each and lower 200 each). This also came under criticism, because of equal seats of two wings, and Urdu as state language. Third draft was presented on 5 OCT 1953, by PM, Muhammad Ali Bogra, which is also known as Bogra formula. It compromised on disparity and proposed bicameral legislation. It proposed lower house on the basis of population total 300 seats (East Bengal165, remaining4 units of West Pak 135).Upper house of 52 seats, 10 each to 5 constituent units and 2 reserved for women. In the meantime a political development took place, provincial elections were held in East wing in March 1954. Muslim League secured only 10 seats (badly defeated).
The assembly passed a bill in Sep 1954 which made Governor General (GG) to act on the advice of the PM. It was also made mandatory for GG to appoint PM a member of assembly who enjoys the confidence of majority.GG, Ghulam Muhammad dissolved the assembly on 24 Oct 1954.The Supreme Court headed by Justice Muhammad Munir upheld the decision under the law of necessity. However Justice Cornelius wrote note of dissent. New Elections were held on 21 June 1955, to elect 40 members each from both wings.PM, Chaudhry Muhammad Ali, took the task of constitution making. It was passed on 29 Feb 1956 to be effective from 23 March 1956.It was mainly based on government of India Act 1935, parliamentary form of government. The state was declared as Islamic Republic of Pakistan. It was unicameral legislation to be elected on the basis of parity between the two provinces. Just after about two years, President Iskander Mirza dissolved the assemblies, abrogated constitution and appointed Gen Ayub Khan C in C Army as Chief Martial Administrator (CMLA) on 7 Oct 1958.
Main reasons announced, were enhancement of corruption in society and constitution unworkable. On 17 Oct 1958 President Iskander Mirza resigned in favor of Gen Ayub Khan, later became President and CMLA. The Supreme Court headed by Justice Muhammad Munir again legitimized the Martial Law under the law of necessity and Justice Cornelius wrote the note of dissent as he did not agree that coup could be legally justified. Gen Ayub Khan appointed Commission in Feb 60 to frame constitution which was promulgated on 8 June 1962. It had Presidential form of government, federation to have two units, East and West Pakistan. There were 40,000 Basic Democracy (BD)members to be elected from each wing. BD members were Electoral College for the elections of president, members of national and provincial assemblies. Most powers with center. It was a unitary form of government. This constitution did not last very long, because the President became autocratic and less provincial autonomy.
The agitation started against the President Ayub Khan in late1968. He handed over powers to C-in C Army, Gen Agha Muhammad Yahyakhan who proclaimed Martial Law on 25 March 1969. As per constitution the Speaker of national assembly should have been handed over powers. This Martial Law was declared usurper by the Supreme Court. Justice, Hamood ur Rehman had written in Asma Jilani case (PLD 1972 SC 139) that Gen Yahya Khan had no authority to abrogate constitution of 1962 and impose Martial law. This was the first time that abrogating the constitution was declared unlawful. However, no action was taken against any one. After the fall of Dhaka on 16 Dec 1971, East Pakistan became Bangladesh. Zulfikar Ali Bhutto became President and CMLA on 20 Dec 71 and continued till15 April 1972 when the National Assembly adopted India Act of 1935 with amendments as an interim constitution. A committee of 25 members was formed to frame constitution and finally the National Assembly adopted constitution (commonly known as constitution of 73) with consensus on 11 April 1973.
Main features are, parliamentary form of government, president head of state and PM head of govt. It has bicameral legislation, lower house to have seats as per population and upper house equal seats of the 4 federating units. According to this constitution, the federal government shall have control and command of the Armed Forces and supreme command of Armed Forces shall vest in the President. The President shall on the advice of the PM appoint, Chairman Joint Chiefs of Staff Committee (CJSC), and services chiefs. The Armed forces shall, under the directions of the Federal Government defend Pakistan against external aggression or threat of war, and, subject to law, act in aid of civil power when called upon to do so. This constitution was also abrogated/ held in abeyance twice once on 5 July 1977 by Gen Zia ul Haq and on 12 October 1999 by Gen Musharraf. In both cases the decisions of Army chiefs were not only legalized by the Supreme Court, but also the Military Rulers were authorized to amend the constitution.
Gen Zia amended the constitution, besides other clauses included 58- 2b which gave discretionary powers to the President to sack the government and dissolve the assemblies. It is pertinent to mention that in parliamentary form of government president is head of state and has only his secretariat and no cabinet to advice. Applying this clause Gen Zia dismissed the government of PM, Muhammad Khan Junejo (23 Mar 85- 29 May 88). Using same clause President Ghulam Ishaque khanin the first tenure of Benazir Bhutto (2 Dec 88- 5 Aug 90)and later President Farooq Leghari in her second tenure (19 Oct 93-4 Nov 96) terminated her governments. President GhulamIshaque Khan sacked the first government of PM, Nawaz Sharif (6 Nov 90-17 Jul 93) and his second government (17 Feb 97-11 Oct 99) ended by coup of Gen Musharraf. The country had remained politically unstable as long as clause 58-2b was part of constitution. It was finally removed through 18th amendment on8 April 2010. The 71years history of Pakistan is full of constitutional turmoils.
The country has been governed by 4 constitutions (twice India Act 1935, 1956 &1962), 4 times military ruleand3 times elected governments were dismissed under clause 58-2b and now1973 is in vogue. It is pertinent to mention that India got independence with Pakistan in 1947,had adopted constitution on 19 November 1949 to come into force on 26 January 1950. It has never been abrogated or held in abeyance. We have made a lot of experiments to frame constitution and to run the government. Infect country has been mostly governed by hit and trials. Need of the hour is a politically stable government, with strong and independent pillars of the state, judiciary, legislation, and administration. All institutions of the country are required to be strengthened to work strictly in accordance with the constitution, rules, regulations and the oath taken by various authorities.
India's Belligerence in Kashmir
Love begets love, tyranny gives birth to tyranny
Kashmir, a valley, where humanity is bleeding, the valley itself is burning with the brutality of Indian occupation forces, people are groaning under the weight of an occupation that is becoming harsher day by day. This brutality might be the reason why Adil Ahmad Dar, a local Kashmiri, blew himself up on Feb 14 killing 44 paramilitary personnel convoy with an SUV packed with explosives. As the militarisation of Kashmir has grown, so have victimization of Kashmiri people at large.
It is not at all surprising that right after the event India has blamed Pakistan to be responsible for this terrorist attack linking its connection with Jaish-e-Mohammad. Though Pakistan's Ministry of Foreign Affairs clarified that the attack has nothing to do with Pakistan and that Pakistan has always highlighted and condemned the rising violence in the Kashmir valley.
Such an approach is clearly manifested in India's attempt to:
(a) Divert global attention from the continuing grave human rights and international humanitarian law violations in Indian Occupied Jammu and Kashmir,
(b) Brand those seeking to safeguard their legitimate political and human rights including the right to self-determination as "terrorists."
Also, the Prime Minister of Pakistan has strongly rejected the Indian allegations and stated that India has just blamed Pakistan without any supporting evidence. He also referenced India's government to come up with some proofs if they have any and Pakistan will cooperate in every way to capture the culprits. Pakistan strongly denies providing any support to Kashmiri combatants in any way.
India continues to brutally and violently suppress the Kashmiri people's rights to life and self-determination through a belligerent occupation. Adil Ahmed Dar, who carried out the deadliest attack has been described as shy and kind by his family. The family of the Adil claimed that a government militia called the Special Task Force had humiliated him in the past, detaining him and making him rub his nose on the ground. This can be the reason why the Pulwama attack was carried out by a Kashmiri militant who was also under the Indian captivity — a combatant — against enemy combatants belonging to the Indian occupying forces. Keeping this in mind the causes of extreme discontentment and resulting violence are not hard to find.
The right of self-determination is considered a foundational part of customary international law, recognised in the UN Charter under Articles 1(1) and 55. It is also enshrined in both Article 1 of the International Covenant on Civil and Political Rights and the International Covenant on Economic, Social and Cultural Rights. The right of self-determination of colonial people and those under foreign occupation has been reaffirmed in scores of Security Council and General Assembly Resolutions, including GA Res. 1514, 2526 and GA Res. 37/43 passed in 1982, which
"reaffirms the legitimacy of the struggle of peoples for independence, territorial integrity, national unity and liberation from colonial and foreign domination and foreign occupation by all available means, including armed struggle".
However, any use of force in occupation or in an armed conflict must comply with international humanitarian law. This leads to many question that still go unanswered i.e. Under which canon of fundamental law is blinding of innocent protesters by pellet guns is a justified action? Where in the world will you find such a heavy concentration of armed forces, equipped with draconian laws meant to institutionalize violence by these forces against an unarmed civilian population? Where will you find mass rape and sexual abuse being used as instrument of torture? The Kuna Poshpura incident that led to gang-rape of over one hundred innocent women by Indian army personnel back in 1991 is without a parallel in modern history? Where's justice for eight-year-old Asifa Bano of Kathwa who was raped to death? Every new day in occupied Kashmir witnesses the Indian army's devilish acts. The use of pellet guns for crowd control has also intensified, which led to what is now known as the world's first case of mass blinding. This troubling situation in Jammu and Kashmir warrants attention from the international humanitarian law perspective to bring peace in the region.
In this context it is, therefore, imperative that India must now work towards a genuine resolution to the Kashmir issue in line with the aspirations of the Kashmiri people. It's time now to stop themselves in rhetoric and vitriol to isolate the other within the international community and delay the resolution of the Kashmir dispute. India must fulfil its obligations under international human rights and humanitarian laws besides implementing UN Security Council's resolution for conduct of plebiscite in Kashmir.
A peek into India's 2019 elections: Past trends and portents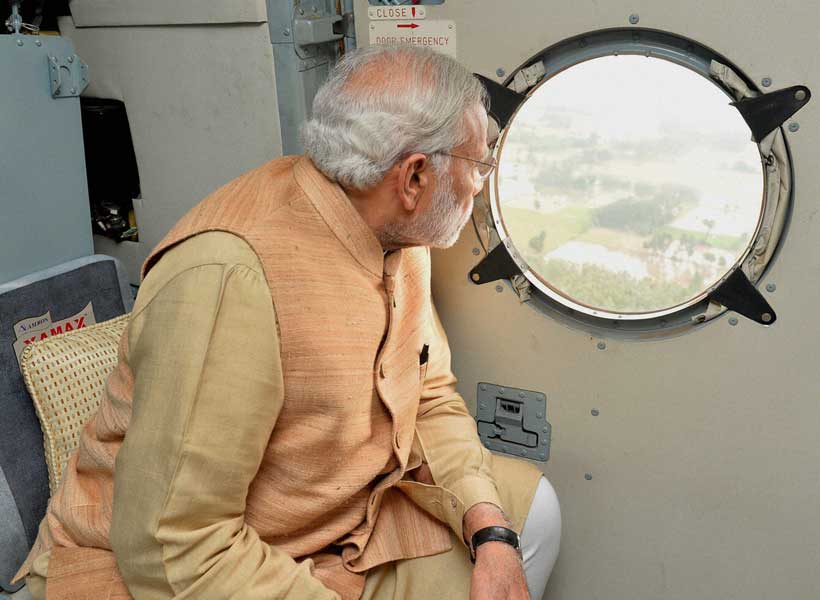 A bird's-eye view
Some 814 million voters speaking 1,652 languages will vote in 900,000 voting centers across the country over 35 days in 2019. India's imminent (April 2019) elections will cost parties a flabbergasting Rs. 30,000 crore ($5 billion). That parallels cost of a U.S Presidential election. The difference is that most of the money spent in India will be in the form of untraceable cash. Much of it will have been brought back
Into the country from tax havens, such as Switzerland, where industrialists and politicians stash their illicit fortunes. Money stashed illegally in Swiss banks comes back into the country through the hawala (unregistered) channels and havens such as Mauritius, Dubai and Caribbean.
Regular elections are raison deter of democracy in Western notion of democracy (Westminster model). The `equal citizens' exercise their political right to choose representatives to rule them through their vote. India could be proud to hold elections regularly. But, the way influential people contest or win elections through malpractices leaves nothing to rejoice. Elections are only a formal part of political representation, not its essence. Only the affluent and socially powerful sections of society can make it to the parliament. Is the Indian democracy in name only or in substance also?
The social conditions in India rule out possibility of free and fair elections. The poor and the marginalised have a bleak chance to contest and win elections. India, the world's largest democracy, stands divided into two worlds, the affluent and the poor.
India's Constitution provides for equality of rights to all citizens, regardless of social differences. The golden words in the objectives resolution promise to secure to all the people social, economic and political justice, equal opportunity, and equality of status before the law. Practically, justice to all has been a far cry. Let us explore some contours of India's elections that shape India's democracy.
Let us look at some contours of India's democracy. India is a democracy only in 'form', not in substance.
Influence of money power in elections
There is a relationship of direct proportionality between electoral win and wealth. Money plays an important part in determining poor voter's electoral choice. Narendra Modi spent US$115 million to win the Indian election in 2014. In all, the BJP spent Rs714.28 crore ($115 million) on the 2014 general election campaign. Congress spent Rs200 crore ($32 million) less than the BJP's expenditure during the 2014 polls.
The BJP spent over one third of all the money on one item: media advertising. The biggest individual recipients of this money were two firms, Madison World and chartered aviation provider, Saarthi Airways. Saarthi Airways is promoted by Delhi-based Gulab Singh Tanwar, reportedly a close friend of former BJP's president and current home minister, Rajnath Singh. The party spent Rs77.83 crore ($12.57 million) on chartering aircrafts for its key campaigners, of which Rs60 crore ($9.7 million) was paid to Saarthi Airways alone.
No place for a pauper
Political parties mainly nominate those candidates who can raise money for contesting elections.
Elections in India are expensive. Candidates in the 2014 election spent a total of $5bn (US election in 2012 cost around $6bn). The longer a party stays out of power, the fewer the
Opportunities to `raise' money from a variety of sources including large donors, small donors and organizational donations.
The BJP is the richest party followed by Congress party. The Congress has ruled the country for 49 of its 71 years as an independent nation. It appealed for the first time in its 133-year history for funds, perhaps as a catchy slogan. It had an income of $33m (£24.7m) in 2017! Ruling Bharatya Janata Party (BJP) is the richest with an income of $151.5million.The Congress income in 2017 decrease by $5.3m. The BJP's income has doubled from what it earned in 2016.
No transparency
Although political parties are required to declare their income, their finances are far from transparent. The penalties imposed by election commission are slaps on wrist.About 69per cent of parties' income originates in unknown sources, "illicit money" or "black money". The BJP and its allies are in power in 22 of India's 29 states. The Congress is now in power in only two big states – Karnataka and Punjab – and two smaller ones. Individuals and companies can buy electoral bondsto fund political parties anonymously. These bonds come in specified amounts and, at the end of 15 days, must be deposited in to the bank account of any political party that has earned 1% or more of the votes in the last election. Intra-party democracy has withered. Leading parties enjoy the support of corporate business groups. Regional parties are invariably controlled by families.
Preposterous expenditure ceiling
Individual candidates can spend only Rs 70 lakh ($120,000) on his campaigns. This amount is too little to meet even poster printing costs in important contests. Key candidates spend between Rs 75 – 300 crore ($12-50 million). Lesser stars spend between Rs 15-50 crore ($2.5-8.25 million) and marginal ones between Rs 1-10 crore ($600, 000K-1.8 million).
Mammoth rallies where half a million people cheer candidates cost upwards of Rs 3 crore ($500,000). Every major party holds at least one major rally or counter-rallies a day.
Add to it the cost of sending thousands of workers out in cars, trains, planes, rickshaws, bicycles, bullock carts, tractors, camels, horses and boats to woo voters with speeches, street plays and songs.
Unfortunately, in reality, most candidates spend much more than the prescribed limits, and the amount spent by major national and regional parties is anyone's guess. For instance, in 2013, Gopinath Munde, a well-known parliamentarian and a former minister, admitted that he spent more than 32 times the limit in the last election. Many believe that even this sum is an understatement.
Electoral abuses
Elections are marred by anti-democratic features like violence, en bloc voting, voting along religious and caste lines, so on. Leading parties nurture a number of local toughs on their payrolls. In urban war zones, they often intimidate voters from even venturing out of their homes. In feudal rural areas, upper caste militias threaten lower caste voters. Electing a `wrong' candidate could lead to punishment like manhandling molestation, and torture.
Often, these vigilantes wields words, shotguns and homemade bombs frighten local election officials away from poll booths. If rival toughs show up, there are scuffles, fistfights, maybe even a few hand-made bombs hurled.
Even electoral voting machines were no good in stopping abuse of elections. Some voters demand that it should be done away with. The familiar traditional abuses include buying away competitive candidates, hounding out or abducting candidates before they file a nomination paper. Use of a pre-poll hearty meal or booze, coupled with free air or road travel is un-noticed malpractices. Up to the 1990s, India's elections results were generally decisive with wide majorities. But recent results have been close with winning coalitions getting wafer-thin majorities. Such narrow margins mean even minor incidents of vote tampering, booth capturing etc. can swing results in 25 percent of all parliamentary seats, ten times the government's own majority.
Deleting voters from lists
In remote villages, such problems often go entirely unreported. Both parties accuse one another of the vice.
Paid advertising shown as free reporting
India's `free' press, numerous newspapers and TV channels charge local-candidates coverage for a fee.
A plethora of parties
Existence of plethora of parties and candidates results in splitting of votes. Gandhi foresaw this problem. He 'wanted Congress to be disbanded after independence. Implementing his advice could have created two parties_ one led by Jawaharlal Nehru and the other by Sardar Patel'. ("Political Parties and Indian Democracy". Raju Ramachandaran suggested a system of proportional representation to reflect popular will. (Raju Ramachandaran, "Myths of Parliamentary Democracy", 266-267). Ramachandaran suggested 'proportional representation' to reflect popular will more accurately. Speakers at the National seminar on "Indian Democracy: Recent Trends and Issues" inter alia highlighted collapse of political institutions in India (Dr. K. S. Saxena and Anil Gupta (ed.), Indian Democracy: Recent Trends and Issues", p. ix). Saxena was so pessimistic that he began his paper with an epitaph for India's democracy _ 'all hostile elements have conspired to put our democracy to death'. (Dr K. S. Saxena, "Plight of Indian Democracy", p. 283, 285). Saxena claimed India's democracy had failed to ensure 'freedom, justice and social and economic equality' to all. Dissenters in India were dubbed as traitors and fascists'. A party securing 33 percent of the votes could occupy three-fourths of the legislatures.
(Editorial, "Cost of Elections", The Tribune (Chandigarh), December 1, 1984; cited in Ghani Jaffer (ed.), Elections in India 1984-85, Islamabad Institute of Regional Studies, 1987).
Financial Contributions to Parties and Candidates
Corporate contributions, upto five per cent of a company's net profits to political parties are legal. In reality, huge funds are collected from individuals and companies by extortion or as a consideration for past or future favours.
Political corruption has become integral to India's governance process. The disclosure norms are very feeble and un-enforced. Most expenditure is illegitimate. It is spent on buying votes, distributing liquor, transporting voters, bribing local power brokers, bribing polling agents, payoffs to police and polling personnel in several places and hiring hoodlums for rigging and booth capturing.
Most major parties no longer attract voluntary party workers motivated by principles and goals, and therefore hire them at great expense during elections. Large mobilisation of poor people for election meetings, spending enormous sums for lorries and bribes to the hired audiences, and ostentatious campaign in the form of large fleets of cars and jeeps, huge cut-outs, banners, posters, tents, loud speakers etc. account for other expenditures.
Caste-Influence and Communalism
Caste influence has always been predominant in secular India. Khushwant Singh says, 'Yet, strange enough, Gandhi obliquely supported the Hindu caste system'. Peter Myer points out 'importance of caste in the election of candidates' and 'caste-based factionalism' is a significant factor in campaigning (Peter Myers, "The year the vote-banks failed: the 1967 general elections and the beginning of the end of Congress Party dominance", pp. 154-155; cited in Jim Masselos (ed.), India: Creating a Modern Nation (Bangalore, Sterling Publishers Pvt Ltd., 1990), 154, 165-167).
The importance of caste politics has also been highlighted in Selig Harrison's India: The Most Dangerous Decades. Rasheedudin Khan points out "India's State structure is democratic but not all aspects of the political system'. The social structure and equipoise of the traditional polity legitimised 'the power and control of land-based jatis over a disaggregated and alienated mass of the landless, the bonded labourers, low castes and sudras' (Rasheedudin Khan, "Impediments to democratic change in India", 384, ibid).
Ever since independence, the politicians made no serious effort to reduce influence of caste on elections. They continued to hoodwink masses with buzzword-subsumed themes of 'removal of poverty, illiteracy and disease by bridging the gulf between the rich and the poor, between the urban and rural, through industrialization, spread of education and building of an egalitarian-cum welfare state'. The slogans brought no change in condition of scheduled tribes (girijans), scheduled castes (harijans), castes (jatis), religious communities (dharmic sampratya) and language communities (bhashai sampratya).
Noble laureate Amartya Sen, delivered a lecture on "Democracy and its Critics", organised by the United Nations Foundation in New Delhi on December 16, 2005. While discussing success and failure of Indian democracy, he said, "The rise of casteist politics was a failure".
Atul Kohli is disgusted at erosion of democratic institutions owing to politicisation of bureaucracy and bypassing of constitution. He has serious doubts about future of India's democracy. He says that 'personal rule has come to replace party rule'. Economic development within an elite-dominated framework has thrown up social groups which are demanding share in society's power and wealth (Atul Kohlie (ed.), Interpreting India's Democracy: An Analysis of Changing State-Society Relations (Hyderabad, Orient Longman Ltd., 1991), xv, xvi, 1-11).
Corruption
Corruption galore (Bofors, Rafale, etc) in India has become a serious socio-political malady. The society is generally passive and resigned to its fate. Corruption cases filed in courts drag on for years without any results. To quote a few cases: (a) There was no conviction in Bofors gun case (Rs 64 crore) though the case was filed on January 22, 1990 and charge sheet served on October 22, 1999. Among the accused were Rajiv Gandhi, S. K.Bhatnagar, W. N. Chaddha, Octavio, Ardbo and S. K. Bhatnagar. The key players in the scam died during proceedings (b) No recoveries could be made in the HDW submarine case (Rs 32.5 crore). The CBI later recommended closure of this case. (c) Corruption in recruitment of armed forces.
There is popular pressure to pass the Jan Lokpal Bill (Citizen's ombudsman Bill), draft anti-corruption bill, drawn up by prominent civil society activists seeking the appointment of a jan lokpal, an independent body that would investigate corruption cases, complete the investigation within a year. And envisages trial in the in the next one year. The Jan Lokpal Bill, drafted by Justice Santosh Hegde (former Supreme Court Judge and present lokayukta of Karnataka), Prashant Bhushan (Supreme Court Lawyer) and Arvind Kejriwal , envisages a system where a corrupt person found guilty would go to jail within two years of the complaint being made and his ill-gotten wealth being confiscated. It also seeks power to the Jan Lokpal to prosecute politicians and bureaucrats without government permission.
In December 2005, by voice vote, Indian parliament expelled 11 parliamentarians. Ten of them belonged to the House of People (lok sabha) and one to the Council of States (rajya sabha).The peoples' representatives were sacked as they were involved in demanding cash to ask questions of "donors'" interests. Secret cameras caught the MPs while negotiating or taking bribes. To avoid such 'stings' in future, the MPs have now begun to keep detective gadgets.
The un-sacked parliamentarians remained unruffled by expulsion of their colleagues. This is obvious from the fact that the MPs supported the Rs 8,000 crore development fund to be spent at the discretion of the MPs _ each MP to get Rs two crore. The Statesman, New Delhi, December 24, 2005, observed _ 'The [cash for queries] sting 'testifies to the extent of criminality that has permeated the ranks of the elected representatives. Seven MPs were shown accepting or demanding bribes for sanctioning funds ostensibly for local development.
("Good riddance: Even expulsion is insufficient" (editorial), The Tribune (Chandigarh), December 24, 2005.
Parliamentarians use pocket-sized radio frequency detectors and jammers in the shape of room fresheners or computer to avoid being caught by spy cameras. It is widely known how warring industrial houses have set up MPs to ask embarrassing questions in the past to embarrass the opponent or deny the rival company a license or a benefit. It has not been uncommon for some ministers to collude with corporates. Some feel that with the end of the licence-quota raj, the problem has become less grave. "In the license-quota raj, some industrialists had to permanently camp in Delhi, and there was a time 50 per cent of the people flying between Delhi and Mumbai were doing so for liaison work."
observed, 'Even expulsion is insufficient. In fact, this is the minimum punishment they deserved.The Indian Express commented, 'Our politicians are brazen in their defence of illegal land use. They are scared of losing money, not votes'.
Another slap in the face of democracy after ' Operation duryodhan' (expose' of 11 Members of Parliament taking bribes in exchange for raising questions in Parliament), a new sting operation by Star News has MPs asking for commission for sanctioning funds under the MP Local Area Development Scheme (MPLADS) scheme. This time, elected representatives of Parliament are caught on camera asking for cuts ranging from 5 per cent to 45 per cent for sanctioning funds under the MPLADS, a kitty of Rs 8,000 crore, to be spent at the discretion of members of both Houses.
("Criminality spread, MPLAD scheme should be scrapped",
Who would take action against India's corrupt? ).
The media continues, ad infinitum, to point out legislators' corruption. About one-fourth of the over 540 people elected to Indian Parliament face criminal charges ranging from murder to extortion and even rape. India's election laws allow politicians facing criminal charges to run for public office, disqualifying them only in case of convictions, which are rare in India's corrupt judicial system. It is understandable why no Indian parliament has ever passed anti-corruption legislation aimed to bring top public offices within the ambit of accountability.
More than half the members of the Lower House of Parliament have assets of over five million rupees ($109,400), in a country where a quarter of the billion-plus population lives on less than a dollar a day. The rich legislators enriched themselves further by a salary hike to 12,000 rupees, besides allowances. They enjoy heavily subsidised housing, free air and rail tickets, electricity and water. Nearly half of all MPs have not repaid loans to public financial institutions. ("Cash-for-query: Netas, babus take sting off spy cameras "Times of India, December 14, 2005),
Non-Representative Parliament
Honest men like even Acharya Narendra (the doyen of Indian socialism) and Acharya Kirplani got rejected at the hustings (G. P. Srivastava, "Curbing booth capturing and election rigging in India", p.193; cited in Grover and Arora, Indian Government and Politics at the Cross Roads).
The people have now realised that repeated elections are no real test of a democracy. India's democracy accepts right of cheats and bullies to rule (Satish Saberwal, "Reconstituting Society"; cited in Grover and Arora, The Tribune, Chandigarh, December 24, 2005, in its editorial, "Good riddance").
Unity in Diversity?
RSS_BJP-VHP-Bajrang Dal combine influences elections. India is no longer an epitome of unity in diversity. It is now a cauldron of 'religious, communal or caste conflicts in every nook and corner of the country'. The net result of separatist movements by ethnic, religious or ethno-religious minorities is a demand for sovereignty which threatens India's territorial integrity. Social unrest is due to the dissonance between the rulers and the ruled.
Breach of public trust
S. G. Sardesai is of the view that voters are disgusted with 'unprincipled squabbling and mud-slinging between various political parties. They are losing faith in the democratic elective process itself. In our given conditions, candidate, the best candidate for playing that role is the RSS-BJP- VHP-Bajrang Dal combine.
(Verinder Grover and Ranjana Arora (ed.), Indian Government and Politics at Crossroads. New Delhi, Deep and Deep Publications, 1995, ix).
Inferences
Being the richest party, the BJP is well placed to form at least a cozy coalition. Electoral abuses caricature shiny face of India's democracy. There are too many loopholes in the laws. Authorised ceiling of the election expenses does not take into account 'expenditure incurred by the political parties, friends and well-wishers in furtherance of the poll prospects of a candidate'. Donations by companies, including public-sector companies, are not subject to audit. Unless the electoral system is radically revamped, the rituals of elections would continue to throw up unrepresentative governments in India.
"Elections (in India) are being increasingly seen by people as devious means, employed by the rulers to periodically renew their licence to rule_more often to misrule.( S. G. Sardesai, "Election Results: Writing on the Wall", cited in Grover and Arora (ed.), "India's democracy accepts right of cheats and bullies to rule".
Democracies can succeed only if their institutional foundations are strong. The masses who are victims of the caste system lose confidence in democracy. Regrettably, at all levels of government, the upper castes are holding the positions of decision-making.
Persecution of religious minorities and the so-called untouchables (who prefer to call themselves dalits) is endemic to the social and cultural systems that circumscribe the Indian polity — in class terms, abject poverty permeates huge sections of Indian society. A four-year-old girl, named Surjo, was boiled in a tub and then beheaded to please gods as part of a religious sacrifice. The police said, "In a country where sons are sold for paisa 25 and women are thrown into fire to please sati, goddess of chastity, such events cannot be foreseen or forestalled". 38.Manoj Joshi, "Indian girl boiled alive and beheaded as a religious custom" (Manoj Joshi, "Indian girl boiled alive and beheaded as a religious custom", Times of India, August 13, 2000).
Crimes against women are generally ignored. It is given name of eve teasing as escapism. The cases of rape have grown by 700 per cent since 1953. Last year 20,000 rapes were reported in the country. And India's rape capital New Delhi has seen average of 10 cases in a month. And these are just the cases that have been reported. The number of unreported cases is far higher. India ranked fourth primarily due to female foeticide, infanticide and human trafficking. ("Dubious record: Four rapes in UP in 24 hours", Times News Network, July 16, 2011, 03.49am IST. Also see "Shame: Rape is India's fastest growing crime", Jatin Gandhi, Hindustan Times (New Delhi), January 14, 2008).
The independent candidates are handicapped. They cannot pass off their excess buck to any political party. India's Supreme Court ordered that expenditure incurred by a sponsoring political party or candidate's friends and supporters also should be included in a candidate's election expense sheet. But, the then Congress government nullified the Supreme Court's decision through legislation.
India is a democracy only in 'form', not in substance. Hindutva supporters want to convert it into a centralised state for the brahmans only. Poverty and hunger continue to afflict large sections of Indian society. Also, there is a tangible threat that India could become a majoritarian tyranny or even a cultural fascist state. The rise of the BJP from a marginal Hindu nationalist party of the 1980s to the majority party in parliament in 1999 vindicates ascendancy of Hindutva trend.
If the Allahabad High Court had not unseated Indira Gandhi in June 1975 and held her election victory as an MP in 1971 as invalid, the Indians today would well have no fundamental rights.
A democracy subsumes equal political, economic and cultural rights. So is not the case with India. The political class is drawn from the affluent, educated and socially powerful sections of society. The society has been religionalised and religion commodified. India's cosmetic progress is most visible in use of cars, aviation, mobile telephony, cable television, outsourcing, and automobiles. Such progress is meaningless when less than 5 per cent of Indians can fly, or own a car.
The then Congress-led UPA government has accepted the late Indrajit Gupta Committee report on the state funding of elections. The state funding for elections required setting aside Rs 6,000 crore to Rs 7,000 in a five-year cycle. The government realises that 'criminal activity can generate such large sums of money' easily. But, the government will have to raise, 'on an average Rs 1,200 crore to Rs 1,500 crore' 'which the state might find it extremely difficult to raise'.
The Indrajit Gupta Committee finalised its report on December 30, 1998. But, it kept lying in cold storage. Earlier, the Tarkunde Committee had observed 31 years ago that 'state funding of elections was impracticable under the conditions prevailing in the country'. The Dinesh Goswami Committee (May 1990) also made wide-ranging recommendations. ("Elections and Role of Money Power in India). The state financing of elections was one of the recommendations, made by N. S. Gehlot. (D. L. Seth, Crisis of Representation, p. 179).
The central and state governments in India do not necessarily represent rule by a majority. Through coalition politics a party with less than fifty per cent votes can form government at the centre or in states. There are several ways to determine majority in an electoral system. In India's system, whoever gets the largest number of votes is elected.
China's Diplomatic Tightrope Amidst Rising Indo-Pak Tensions
Since the dramatic rise in Indo-Pak tensions earlier this month, the entire South Asian region has once again been propelled on to the international forefront amidst fears of all-out nuclear war. Even though these tensions have receded significantly over the last couple of weeks, they had earlier reached near an unprecedented tipping point with both countries prepped to launch a series of ballistic missiles at each other following one of the modern age's first aerial dogfights. As the specter for further military engagements is replaced by concerted efforts at diplomacy, the ongoing situation offers a unique look at the varying roles being played by one of the region's primary stakeholders, namely China.
This is evident from recent reports that have revealed the important role that was played by diplomats from China, Saudi Arabia and the US in bringing both India and Pakistan back from the brink of all-out war. China's role however demands closer inspection especially considering how it is widely expected to take on a more prominent leadership role based in part on the US withdrawal from global affairs, as well as in part on its own rise as a major power.
Despite China's clear and long-standing history of close cooperation with Pakistan, China has repeatedly avowed playing a more neutral role amidst the rising tensions between both India and Pakistan. In official statements given by Foreign Minister Wang YI, as well as Foreign Office Spokesman Lu Kang both during and after the recent crisis, China repeatedly called for restraint and dialogue presenting itself as a willing and able mediator. It showed itself as willing to play a more stabilizing role in the region through a more normative approach to conflict resolution. This stands in contrast to a perhaps more unilateral approach steeped in (super) power politics that would otherwise aim to redraw the region's strategic fault lines.
Even with regard to the divisive issue of Kashmir, the Chinese Ministry of Foreign Affairs has espoused a more conciliatory approach emphasizing the need for economic development and poverty alleviation as issues that should be addressed collectively. This is especially evident in the case of the China Pakistan Economic Corridor (CPEC) and its overarching Belt and Road Initiative (BRI) where Beijing has repeatedly emphasized the inclusivity of this initiative. Citing how the BRI can serve as a platform for enhancing Indo-Pak Cooperation, China's offered solution has been directed towards meeting the infrastructure requirements of both countries at a broader regional level.
However, China's so called neutrality has been vociferously brought into question by India especially as a result of China's most recent diplomatic maneuvers at the UN. This is because China has for the third time blocked a UNSC resolution aimed at blacklisting JeM leader Masood Azhar under the 1267 sanctions committee. Accused by India as being the mastermind behind the Pulwama attacks, India along with France, the UK and the US have repeatedly pushed for blacklisting Azhar subjecting him to a travel ban, arms embargo and asset freeze.
In contrast, China's position on the issue has been to implement a technical hold on the decision calling for a more responsible solution to the issue based on greater dialogue and consultations. This has been widely perceived in India as not only favoring Pakistan at India's expense, but also as an implicit justification of Pakistan's support of cross-border terrorism within Indian occupied Kashmir.
Despite China's claims to the contrary, these actions have led China to face growing diplomatic pressure as it finds itself increasingly unable to justify its position; especially in light of its own internal concerns with regard to terrorism such as in the Xinjiang Autonomous Region. Furthermore, Chinese policy towards India is still built on close trade ties, with China still being India's second largest trade partner. Recent calls within India to ban Chinese goods bears witness to this fact which China is well cognizant of.
Hence, with regard to China's self-avowed desire to remain neutral amidst the Indo-Pak rivalry, the onus does perhaps lie on China to reduce its inclinations towards Pakistan to some degree in favor India. However, considering India's own ambiguity and uncertainty with regard to its role as an emerging power, India has itself offered little room or incentive by way of addressing the rise of China. India's obsession and deep seeded insecurity with respect to Pakistan has instead greatly limited its ability to form a clear and forward-looking policy for the wider region. As evident in the recent rise in tensions following Pulwama, the Indian approach can only be characterized as being more reactive than proactive in nature, lacking any hint of direction or vision it might have for the South Asian region.
Therefore, the fact remains that even though China has been looking to adopt a more neutral position between India and Pakistan, India's own uncertainty, lack of political will, and its incessant obsession with Pakistan has done little with regard to its attempt of serving as an emerging power within the region. Hence, while China may be unwilling to alter the regional status-quo based on its actions and policy towards South Asia, it is the uncertainty and lack of a clear direction from India that has allowed bilateral ties between Pakistan and China to have a profound regional impact even beyond South Asia.