OECD: Progress on gender equality is too slow
Governments around the world are paying more attention to gender equality but progress is too slow and uneven, and much remains to be done to increase women's rights, opportunities and participation in public life and senior jobs, according to the OECD.
Despite gender equality reforms in many countries, with innovative rules and regulations in many countries, entrenched social and cultural norms continue to maintain discrimination against women and girls, according to the Social Institutions and Gender Index (SIGI) 2019 Global Report launched in the presence of H.R.H. Princess Beatrice of York during the OECD's March on Gender events to mark International Women's Day. The report estimates the loss of income worldwide attributable to gender-based discrimination at USD 6 trillion, or 7.5% of global GDP.
A second OECD report presented today, Forward to Gender Equality: Mainstreaming, Implementation and Leadership, finds that in advanced economies, persistent gender stereotypes and bias in policymaking and budget decisions is hampering progress. While women comprise over half of public sector employees, there are still too few women in senior public jobs and decision-making posts. The digital transformation now risks creating new divides.
"Despite a global realisation that women's equality is an urgent priority, we are moving too slowly in closing gender gaps, and in some countries gender gaps have even widened," said the OECD's Chief of Staff, G20 Sherpa and leader on gender issues Gabriela Ramos. "We need to do more and to do it better. We need to be smarter in the way we design and execute policies and be held more accountable on the results; otherwise we may be looking at another 200 years to achieve gender equality."
The latest update to the OECD's Gender Portal shows the several areas in which gender gaps exist, including the wage gap across OECD countries that averages a stubborn 13.6%, Ms Ramos noted.
The SIGI report, covering 180 countries, finds that 33% of women worldwide have been victims of domestic abuse, although, encouragingly, social acceptance of domestic violence is receding. The share of women who say domestic violence is acceptable in some circumstances has dropped from 50% in 2012 to 37% in 2014 and 27% in 2018.
Since the last SIGI report in 2014, 15 countries have adopted legislation to criminalise domestic violence, meaning 132 countries now criminalise it while 48 do not. Another 15 countries have eliminated legal exceptions that allowed girls under 18 to be married, and eight have introduced legal measures to promote gender balance in elected public office. All but two countries – Papua New Guinea and the United States – now guarantee paid maternity leave.
Fast Forward to Gender Equality, which focuses on where OECD countries stand relative to the Organisation's 2015 Recommendation on Gender Equality in Public Life, finds that on average across OECD countries, women now occupy 29% of parliamentary seats and 28% of ministerial posts. Among leaders in gender equality are Latvia, where the number of women elected to public office has nearly doubled to 31%, and France, where 40% of parliamentarians are women. Similar progress has been seen in Ireland, Italy, Mexico and Spain, where two-thirds of Ministerial posts were occupied by women in the last government. Certainly, all these averages mask important divergences among participating countries.
On the downside, women working in public administrations are still over-represented in low-level job categories. They occupy less than a third of senior positions in the civil service on average and make up 75% of part time workers in the public sector. The report offers guidance on using tools such as legislated or voluntary quotas and gender budgeting, which tracks spending that supports gender equality, to improve women's participation.
How to measure blockchain's value in four steps
To help organizations identify the value of blockchain technology and build a corresponding business case, the World Economic Forum, the International Organization for Public-Private Cooperation, has released the Blockchain Value Framework as part of the white paper, Building Value with Blockchain Technology: How to Evaluate Blockchain's Benefits.
Co-designed with Accenture, the Blockchain Value Framework is the second in a series of white papers for organizations to better understand that blockchain technology is a tool deployed to achieve a specific purpose, not a goal in itself. This new framework provides organizations with the tools to begin measuring blockchain's value, including key questions to consider. It is the first visual roadmap of its kind and is based on a global survey of 550 individuals across 13 industries, including automotive, banking and retail, public-sector leaders, chief executive officers and an analysis of 79 blockchain projects.
"In our last paper, we stressed that blockchain deployment is not the end goal," said Sheila Warren, Head of Blockchain at the World Economic Forum. "We wanted to get beyond the hype. This new framework is for those business leaders that have figured out blockchain is the right solution for a specific problem, but don't know what to do next."
"Organizations need to make business decisions and investments with confidence and that requires proof of the value-add and an analysis of why, or why not, they should consider something new," said David Treat, Managing Director and Global Blockchain Lead at Accenture. "Through this new framework, we aim to educate businesses and challenge them to rethink their current business models, relationships between ecosystem partners, customers and their investments in technology. The path to blockchain adoption starts here with evaluating the technical and strategic priorities and aligning them with investments in innovation."
The framework starts with questions on blockchain's role and desired impact. Assessing potential pain points and areas for opportunity without thinking about the technology is essential. Next is to examine the three key dimensions of blockchain's role alongside its capabilities. The roadmap can assist organizations in moving from current-state assessment to future blockchain opportunity, and to identify where the value will be created and delivered. Cost savings, increased revenue and improved customer experience are all possible business case results.
According to the global survey conducted in conjunction with the new framework, 51% of survey respondents identified "missing out on developing new products/services" as the number one expectation if they do not invest in blockchain technology in the near future. The other two most common answers were missing out on speed/efficiency gains (23%) and missing out on cost savings (15%). The interviews highlighted the potential of the technology to simplify and optimize complete value chains through the sharing of simplified real-time data with increased efficiency. However, the paper also cautions businesses to carefully consider whether blockchain is the best solution, relative to other technologies or other digitization strategies. As noted in the Blockchain Beyond the Hype white paper, blockchain may not be a viable solution or it may not be the correct time to pursue this avenue.
In nine of the industries surveyed, the full traceability and integrity of the data were the top two potential advantages of using blockchain technology. Most of the industries surveyed could benefit from smart contracts and automation provided by blockchain. Surprisingly, few organizations selected "new business products or services" as one of the benefits. This suggests the current focus for organizations is on improving existing products and services before considering investing in new opportunities.
"We may be moving beyond the hype, but blockchain isn't going away. Central banks are experimenting with digital currencies and supply chain networks are piloting blockchain policies. We are also seeing companies like Facebook and Starbucks entering the blockchain and cryptocurrency space. This means practical use cases of the technology will become more widespread," Warren said. "A draft of the framework was further validated at a multilateral session of global leaders at the World Economic Forum Annual Meeting 2019 in Davos-Klosters."
Luxembourg has achieved high levels of growth and well-being but must do more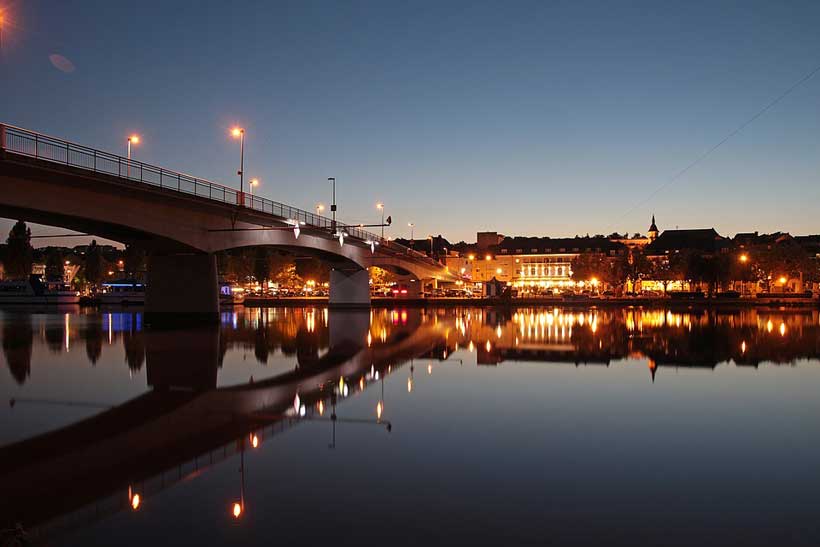 Luxembourg's economy has grown at a robust pace and has enviable levels of well-being, but public policy can do more to make growth sustainable and inclusive, according to a new report from the OECD.
The latest OECD Economic Survey of Luxembourg discusses the challenges of making housing more affordable and reviving productivity growth. The Survey projects economic expansion will continue, with growth of about 2% this year and 2.5% next, but cautions about the risks of a possible downturn.
The Survey, presented in Luxembourg City by OECD Secretary-General Angel Gurria, Luxembourg's Finance Minister Pierre Gramegna and Housing Minister Sam Tanson, discusses the need to address financial sector risks, ageing-related pressures and use tax reform to support sustainable growth.
"Luxembourg is in an enviable position, with growth that outpaces its neighbours and high levels of well-being for its citizens," Mr Gurria said. "The challenge facing policymakers today is to ensure that Luxembourg remains prosperous and that this prosperity is widely shared, through reforms that enhance economic resilience, inclusiveness and sustainability."
Reducing financial risks should be a priority, the Survey said. With rising household indebtedness creating vulnerabilities for families and banks alike, the Survey recommends Luxembourg introduce borrower-based macroprudential instruments, such as caps on loan-to-value or debt-service-to-income ratios, as foreseen in draft legislation.
It also underlines the need to further enhance financial sector resilience and foster the transition to a low-carbon economy. The disclosure of climate-related risks by financial intermediaries, in line with the recommendations by the Task Force on Climate-related Financial Disclosures, should be pursued. Further reinforcement of financial supervision, namely by continuing to monitor credit risks on intra-group bank exposures and to enhance on-site inspections and data collection on investment funds, is also necessary.
The Survey points out the need to make the housing market more efficient and more equitable. Tax policy can be used to boost housing supply, notably by reforming recurrent taxes on immovable property to hike the cost of not using land available for construction. Increasing residential density, ensuring that municipalities penalise landowners and developers for non-use of building permits, and phasing out or reducing the tax deductibility of mortgage interest should also be considered.
To improve inclusiveness, Luxembourg can directly finance new land acquisition by public providers of social housing and better use means testing to target its provision. Linking housing allowances and social housing rents to local rents is also recommended.
Fiscal policy should support growth and economic dynamism while ensuring the sustainability of public finances. For example, continuing the move toward higher taxes and excise duties on transport fuel – especially on diesel – combined with flanking measures over the short term for the most affected poor households, will address congestion and climate change risks while creating new revenue streams.
The Survey notes that stronger productivity growth will above all require enhanced training so as to continually upgrade the skills of the workforce. In addition, modernisation of bankruptcy law would ease early restructuring and second chance opportunities and facilitate the exit of non-viable firms. Elimination of restrictions on advertising and marketing in professional services would boost competition. Also, promotion of cutting-edge technologies by public sector users would boost adoption by businesses.
Bangladesh: Climate-Smart Growth Key to Achieving Upper-Middle Income Status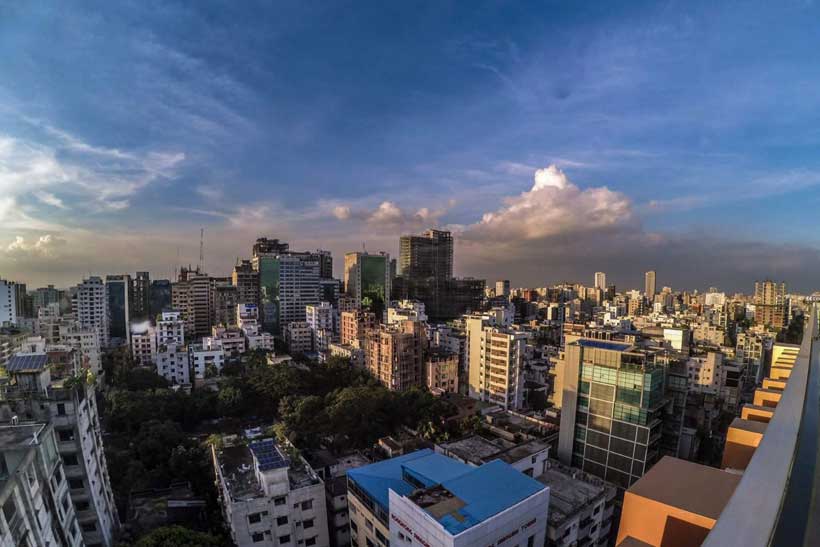 The World Bank reaffirmed its continued support to Bangladesh to achieve the country's vision of reaching an upper-middle income status through ensuring green growth, as the Bank's Chief Executive Officer Kristalina Georgieva concluded a two-day visit to the country.
As a co-chair of the Third Executive Meeting of the Global Commission on Adaptation (GCA) that took place in Dhaka on July 10, Georgieva commended Bangladesh for its leading role in adaptation and disaster preparedness, despite being among the countries most vulnerable to climate change.
"The world can learn from Bangladesh's adaptation and strong disaster-coping mechanisms. Their approach is working when we compare recent and past natural disasters: Cyclone Bhola in 1970 killed half a million people while last May Cyclone Fani, of similar strength caused less than 10," said Georgieva. "But climate change will make the threat of natural disasters more frequent and intense. The World Bank remains committed to help Bangladesh improve resilience and ensure climate-smart growth."
For Bangladesh, dealing with climate change is a development priority.With active community participation, the country has improved defensive measures, including early warning systems, cyclone shelters that double up as schools, evacuation plans, coastal embankments, reforestation schemes and increased awareness and communication. The World Bank has supported these measures, which have reduced deaths in major storms.
On Wednesday, she met with the Honorable Prime Minister Sheikh Hasina and commended Bangladesh's remarkable progress in economic development and poverty reduction. They discussed the country's development priorities, and how the bank can support them.
Today, Georgieva visited a learning center, known as Ananda School that brings poor out-of-school children back to primary education. The World Bank is supporting the government project that enrolled about 690,000 poor and out-of-school children, half of whom are girls, in Ananda Schools, which in Bengali means "school of joy". To cover the poorest slum children, the project has been expanded to 11 city corporations. In Cox's Bazar area, the program is providing learning opportunities to Rohingya children and helping the dropped-out youth from the host community.
"I am most impressed with the resilience of the people of Bangladesh and their determination for a better future for their children," added Georgieva. "This has been the driving force that made Bangladesh become a low-middle income country from being one of the poorest nations at birth only within four decades. The country also showed extreme generosity by providing shelter to about a million Rohingya population. The World Bank stands by Bangladesh in its journey to an upper-middle income status."
The World Bank was among the first development partners to support Bangladesh following its independence. Since then, the World Bank has committed over $30 billion, mostly in grants and interest-free credits to Bangladesh, supported by the International Development Association (IDA), the World Bank's arm for the poorest countries. Bangladesh currently has the largest IDA program totaling $12.6 billion.