Russia and Turkey: Consequences in Counterterrorism
Intelligence communities are often examined through their organizational structure. However, another approach is to examine cooperation agreements, conflicts, and the successes and failures of these relationships. This research examines cooperation agreements among different nations to combat the global security threat of terrorism. Specifically, this paper seeks to explore the successes and failures of Russia and Turkey in their attempts to combat terrorism. Terrorism fails to discriminate against any one nation, person, idea, or thought. In the words of Vladimir Putin, "terrorism has no nationality or religion." Below is a matrix outlining concepts explored in this analysis.
Turkey and Russia have been fighting the rise of the Islamic State but through different approaches. Zenon as explains the Islamic state is a fusion of a state, an insurgency, and a terrorist organization, a violent non-state actor that could be best described as a quasi-state" (96). The threats imposed by the Islamic State include both conventional and asymmetrical threats. Thus, by examining history we can understand how to combat the different angles and methods used by the Islamic State.
Historically, Russia has primarily faced terrorism issues from the North Caucasus region. "The struggle was begun by Chechen rebels and was apparently supported economically, morally, and militarily by radical Islamic elements in the Middle East" (Magan, 2010).Additionally, Russia continued to face challenges defending its security interests domestically and regionally. As Crosston notes, Russia contends with several aspects of domestic security to include home-grown radical Islamist movements, political and economic corruption while facing an international struggle against terrorism" (123).
In direct comparison, Turkey also experienced security concerns as it related to extremist organizations and terrorism. Throughout history, Turkey has tackled some of the most challenging movements for Islamic independence. "Turkey had established blood borders drawn up by a popular struggle for self-determination" (Akturk, 5). Turkey confronted a different kind of challenge than most western and non-western regions, which included ethic and religious separatist movements. For decades, Turkey viewed the Kurdish militancy as a threat to their security and sovereignty (Starr, 1). Turkey attempted to solve the dilemma with the Kurds through largely political means but also employed some heavy-handed military operations as well. Turkey had another problem besides the conflict with the Kurdish people: it wanted accession into the European Union.
Turkey pursued accession into the European Union to advance their strategic agenda and strengthen commercial and economic ties. However, the European Union was not confident Turkey could comply with the Copenhagen criteria "without substantial change in the role of the military" (Larrabee and Lesser, 12). Turkey understood to gain accession into the European Union it would need to undergo significant reform and change the paradigm of their geopolitical environment. Turkey began to accept change and underwent reform to continually enhance its relationship with the European Union. First, in 2001, Ankara laid out an Accession Partnership Document and parliament passed a series of reforms that eased restrictions on human rights. (Larrabee and Lesser, 53). Turkey started to make steps toward developing a successful Western-like democratic establishment, even if there was skepticism inside the European Union. Additionally, in 2002, Turkey passed a mini-reform package that "relaxed constraints on freedom of expression that had been used to jail journalists and intellectuals who published views considered to undermine the State" (Larrabee and Lesser, 53). The reforms within Turkey were well-received within the international community. However, Turkey still had a long way to go on meeting the full criteria established by the European Union.
Russia, however, has taken a different approach to terrorism by implementing ambivalent policies. As a communist country, Russia's main authoritarian security concern was to protect its internal security (Gentry, 468). Although Russia seeks to maintain practical strategic partnerships, its Military Doctrine today is conflicting. For example, "a document from 1993 stated Russia did not recognize any country as its foe, whereas the text from 2000 suggests many actions will pose challenges and actual threats to Moscow's security" (Bugajski, 62). Russia has a significant Muslim population and must maintain a peaceful approach toward Muslims. Therefore, Russia "chooses to present those involved as rebels against the state as criminals handled by internal security procedures" (Magen, 2010). Although Russia has experienced several contradictions within its policies, it has also found ways to cooperate with many rivals.
Similar to Turkey, Russia sought out regional cooperation for a common good. In 1992 and 2002, Russia and Kazakhstan signed an agreement to exchange information as it related to Islamic religious groups and suspected criminals/terrorists (Lefebvre and McDermott, 269). In certain cases, rivals can come to an agreement based on common interests and threats. After the attacks on the U.S. in 2001, the NATO-Russia Founding Act called upon the international community to unite against "such an inhuman act" (NATO, 2001). Beasly, Kaarbo, Hermann and Hermann explain leaders tend to set aside disagreements based on foreign threats to protect the survival of the regime (220). Strategically, Putin may have been simply reassuring Bush or Putin may have truly empathized. Either way, it reduced the alienation endured by Russia and the United States, often self-imposed.
The respect for identity has been a greater challenge for Turkey. Turkey continued to fight for accession into the European Union but a decade later the enhanced relationships and possibility of democratic reform took a fatal blow. BBC News reported, in 2016, the Turkish military established a coup d'état in which Erdogan encouraged the public to take to the streets in an all-out war against the Turkish military (Turkey's coup attempt, 2016). The European Union was significantly unsettled by President's Erdogan's actions, which crumbled the possibility of Turkey's accession into the European Union. Turkey was now at a complete disadvantage with the European Union and trying to combat terrorism in and outside the region.
The European Union-Turkey tensions remain tense due to Turkey's domestic politics. Pierini (former EU ambassador) explains President Erdoğan's political affiliations are now connected to anti-European parties which uphold the "one-man-rule system and will not steer the country toward European democratic standards" (2018). Although it seemed throughout the early 2000s Turkey was gaining accession support from the European Union, the crucial decisions of President Erdogan marked a monumental turning point in EU-Turkey relations that further exacerbated the growing threat of terrorism within Turkey. Turkey continues to struggle with sectarian and religious hostilities throughout the region. On May 11th 2013, "Turkey suffered the deadliest terrorist attack in modern history when 52 people were killed in twin car bombings close to the Syrian border" (Starr, 1). This marked the beginning of a long road of terrorist growth and activity within Turkey. By 2017, the "Reina nightclub massacre in Istanbul marked the involvement of the Islamic State" terrorist group publicly taking ownership of an attack within the Turkish state (Soliev, 24).
Comparable to Turkey, immediate security threats inside Russia are still a growing concern. Russia continues to develop cooperation with international and non-governmental partners to enhance and protect rights in and outside the region. Russian foreign policies focus on maintaining strong economic and foreign policy ties to the European Union (Foreign Policy, #63/64). However, Russia is also going to have to look toward non-friendly partners to stabilize situations that have a direct impact on Russian domestic and regional security. Russia realized it needed to focus on terrorism not just from a domestic standpoint, but from regional and international ones. For example, by 2009, Russia was forced to return to the security threat of an unstable Afghanistan. Russia utilized regional actors, throughout the 2000s, such as Pakistan, Central Asia, and India, to understand the position of Afghanistan (Safranchuck, 2019). This not only enhanced relationships with Pakistan (a foe to Russia) but gave Russia regional expertise to help develop new policies on regional and transnational terrorism.
Turkey also continues to advance towards developing policies that deter those organizations threatening to 'cleanse' Turkey's southern regions. Similar to Russia, the Republic of Turkey explains its main security concerns include protecting territorial integrity and preserving national identity (2011). The increased tensions across Syria cause continued concern for Turkey. In an interview with BBC, Mihrae Ural (a Commander of Syrian resistance), claimed individuals in regions of southern Turkey were allied with Syria to fight on behalf of the Syrian government (Starr, 3). The integrity and security of Turkey continues to be compromised by its own artificial borders and loss of ties to Russia. As the Syrian conflict continued, Turkey understood the importance of establishing joint partnerships to prevent the disruption of the territorial sovereignty of Turkey.
Russia is continuing to seek political advancements and influence through alternative policies and relationships around the globe. One of the major successes was Russia's ability to establish a relationship with the United States in regards to combating terrorism. It not only established relationships with the United States but also the European region. Russia is able to focus on its internal threats but also build influence in Central and Eastern European regions by establishing relatively amicable relationships with America. This has given Russia the perception that it is a major source of European power. Russia has not only assessed the need to find common ground with the United States, but understands the influence this could provide Russia in the European region.
However, this success would quickly turned into a failure to maintain cooperation with the European region. Russia began to see the European region as a threat to the 'Russian regime' and turned from cooperative to conflicting. After Russia had a conflict with Georgia, the European Union suspended its Partnership and Cooperation Agreement with Russia (Foxall, 2018). Russia saw the continued expansion of NATO and increased western influence as a means to infringe upon Russian borders, thereby threatening Russian sovereignty.
Recently, in 2016, the Russian Federation released their Foreign Policy Concept. Russia focused on the "spread of extremist ideology and the activity of terrorist groups, primarily, in the Middle East and North Africa" (Foreign Policy, 2016). Russia is searching for policies that respect its territorial sovereignty while countering attempts that interfere with its domestic state of affairs. Russia has provided this in its foreign policy by understanding the need to "prevent military interventions or other outside interference" while still allowing Russia to exercise its sovereign rights (Foreign Policy, 2016). These policies not only secure the national security of Russia, but seek to strengthen cooperation with neighboring states.
Turkey and Russia must continually examine regional and international networks available to develop a comprehensive approach to mitigating terrorism domestically and regionally. Ehrhart explains the successes of Russia in the Ukraine and the U.S. in Afghanistan was the utilization of civil and military means and methods (265). Employing these different combinations of means and methods also required a vast amount of cooperation and communication. However, prior to establishing any relationship, the nation must consider any risks involved and how that partner conceptualizes different security threats (Ehrhart, 271). Any country facing the threat of terrorism, Western or non-Western, must establish cooperating partners while communicating effectively with domestic, regional, and global actors.
In conclusion, Russia and Turkey were able to establish policies intended to safeguard their internal systems. As strategic opportunities arose, both nations took advantage of developing cooperation with the European Union and the United States, respectively. However, the authoritarian tendencies of both nations ultimately led to failure in maintaining these relationships. Although Russia failed to maintain a strong relationship with NATO and the US, it was able to successfully and strategically place itself around the Afghan region to gain influence and expertise there. Whereas Turkey was not able to gain accession into the European Union, it also failed to resolve ethnic and culture dilemmas internally and regionally. Therefore, Russia has established better strategic and tactical means to deter the internal and regional influence of terrorism across its general sphere of geographical impact.
Terrorism and Mass Media: A Reflection from the Sri Lanka Terror Attack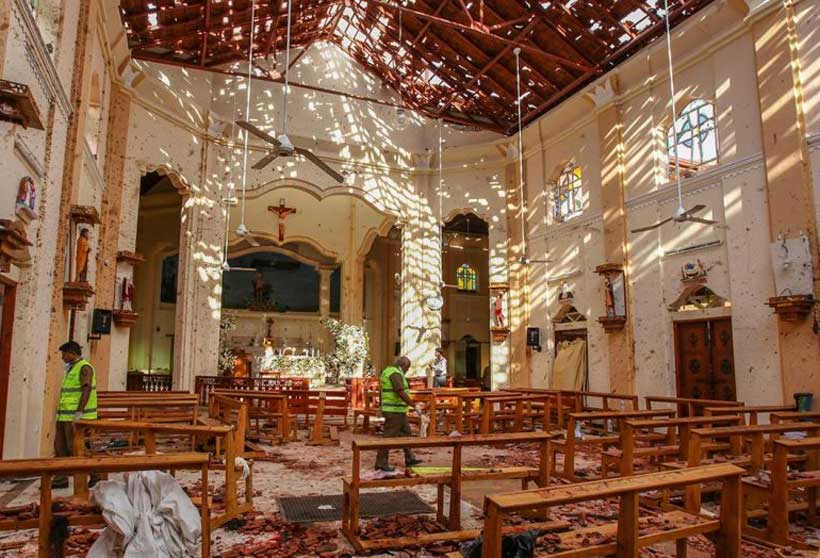 The world shivers at the mention of terrorism. The international news storylines mostly present two hegemonic undertakings: the economic and power game ruling blocks comprising US, Russia, China, EU and so forth, on one hand, and the true battlegrounds of ruling blocks in Syria, Yemen, Palestine, Afghanistan, Iraq and so forth, one the other. May be the storylines presented by the international media is not the true reflection of undertakings the world should know, and a lot more remain under presented behind those storylines. On the top of that, media houses play a twisted role in creating antagonists and protagonists in international geopolitics and assigning roles to different actors.
The terrorism, as we knew and believed once, has been changed in last couple of decades since the attack on the World Trade Center in New York in 2001. Not only terrorism has been changed after the World Trade Center in the emergence of new actors in the international power game but also it changed the perception of people about the religions and geopolitics; especially Islam and Middle East. In last March, A terror attack killed around fifty Muslims and left many injured during the Friday prayer in a mosque in Christchurch, New Zealand. The international media mostly labeled it as shooting and the terrorist as a shooter. The terrorist livestreamed the whole attack like an animated videogame and inscribed some hate speeches on the gun he used in the attack. The incident in the Christchurch, New Zealand, is not the only attack on Muslim communities in recent years but one of the many incidents and the it is becoming frequent. After the Christchurch incident in New Zealand, a massive terror attack demanded a death toll amounting 253 innocent lives on Ester Sunday last month in Sri Lanka. After the terror attack Sri Lanka, international news storylines undoubted labeled it as a terrorist activity and proactively probed the link with the local and international terrorist groups like Islamic State (IS) and the local terrorist group National Thowfeek Jamaath. While it is beyond the proof yet whether the Sri Lanka Attack was a consequence of New Zealand attack, the proactive role of international media was noticeable to make an express linkage between the two. Media decide who should be called a terrorist based on his region or color not the fact that terrorism ransoms the equally without the consideration of religious or color of victims. A handful number of people died in Sri Lanka terror attack were Muslims.
This is a one-type of bias mass media play in response to terrorism. But in regard to terrorism there are numerous biased and nonsense roles mass media have been playing. It is said that a terrorist is always successful because he produces the level of fears and panics that changes the courses of longstanding societal, political and interfaith interactions among different groups, communities, regions and countries. While mass media only probe the linkage of religions with the terrorism, they hardly concentrate on economic, political and social motives of terrorism. Either a mosque or a church or a chapel is mostly targeted and this strategy of terrorism give it an universal advantage. For example, if a mosque in New Zealand is attacked, it raises the concern of Muslim communities living in West and Muslin-minority countries around the world, on the other hand, if a Church is attacked anywhere of the World it raises the concern of non-Muslims about Muslims around the World; while an attack on non-religious places may not reach such an universal advantage. Media grabs a terrorist activity, widely publishes it, links it with religions, especially with Islam, and complements the objective terrorism dividing societies, and creating fears and panics.
The terrorism in any form is a threat to the peaceful coexistence around the world. However, the place that faces the problem faces an extensive and long-lasting challenge. Historically, Sri Lanka is a politically turbulent place just ending a phase of civil conflict with the LTTE around a decade ago. Last year it faced an anti-Muslin riots that destroyed a mosque and raised a communal tension around the country. As acknowledged by local and international security agencies, they had prior knowledge of an upcoming attack. Despite the fact of prior knowledge, security agencies in Sri Lanka did not take any preventive action. Sri Lanka is currently undergoing some political transitions that started from October 2018. President Maithripala Sirisena announced that Mahinda Rajapaksa is the new Prime Minister. Although, by various forces Sirisena removes Rajapaksa and returned Wickremesinghe. In this unstable situation miscreant takes the advantage of terror attack.The terror attack on the verge of that transition and the non-preventive activity by security forces indicate a political connection with the terror attack. Some block might have been taking advantage of this turbulent situation. Historically, the Sri Lankan turbulence with the LTTE was fueled by different external and internal blocks. Instead of going with the flow, mass media should play an investigate role to probe the other reasons like political, economic and geopolitical reasons behind the terror attack.
In Christchurch attack, the terrorist Brenton Tarrant livestreamed the attack on Facebook. The livestreamed video was reposted and rebroadcasted millions of times in different local and international media around the world. While it is clear that Brenton Tarrant wanted the world to watch the video, by reposting and rebroadcasting the video media complemented a terrorist's objective. This tendency of media was seen in some previous terrorist attacks. In 2016, the terror attack in a residential hotel in Dhaka was livestreamed by several national and international media. In recent India-Pakistan border conflict media from both countries played a provocative role. Some media house in India compared the Indian invasion in Pakistan with the patriotism. This is definitely a breach of media's broadcast standards.
In case of Sri Lanka terror attack, media relied on previous IS attacks to probe a linkage between the IS and the local National Thowfeek Jamaath. It is, however, true that attacks by IS or local terrorist group cannot be sidestepped. But the focus on IS and local terror group targeted some local innocent people and Muslims that created another bias and discrimination on the local community. Moreover, the focus on the IS and its associated group may shade the actual perpetuator if some group other than IS is responsible for the attack. Even some media proactively created a presuming linkage of Sri Lankan attack with the Christchurch attack. This again aggravated the situation in Sri Lanka and around the world.
It is generally presumed that media houses are concerned about the increasing the TRP and public viewing volumes by broadcasting controversial news storylines. This sick competition leads media houses globally to go beyond their broadcasting standards. Media is said, however, to be the "Fourth Estate" of democracy whereas increasing the TRP or viewing volumes by sick competition is an opposite to the notion. There should have some ethical standards and regulations regarding broadcasting the news and storylines grounded on the policy of harnessing communities and promoting global peace not dividing the world into pieces.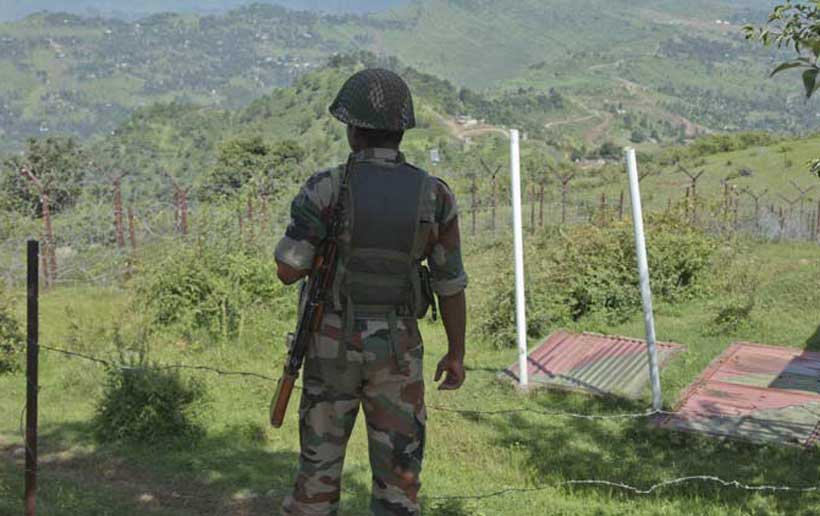 First, it was Zahedan where an IRGC convoy; returning home from their tour of duty, along the borders of Sistan-Baluch, are suddenly ambushed and nearly annihilated. As the sun begins to rise at dawn, on the next day, (the 14th of February), over Pulwama in Kashmir, a strikingly similar event occurs to a much larger CRPF convoy, this time returning to duty.
The authorities of the two affected nations issue immediate statements, (which are almost identical in tone and accusation), against elements resident within the territory of their shared common neighbour. Both independently issued statements seem to mirror each other in content and threat, as if they were Page 1 and Page 2 of a document seemingly prepared in advance within a spirit of "friendly collaboration".
The initial murder of the Iranian Islamic Revolutionary Guard Corpsmen garnered almost no world media exposure, whereas the killing of the Indian Central Reserve Police Force para-militarymen exploded into an International Diplomatic Crisis that eventually required the frantic intervention of the Heads of State of the Kingdom of Saudi Arabia, the United Arab Emirates, diplomatic envoys of the Peoples' Republic of China, the Russia Federation, the UN and ofcourse, everyone's favourite peacemaker and arbiter of international law and order, the US of A, to pacify emotions and reign in a possibly perceived; potentially imminent; Nuclear Confrontation between two adversarial neighbours, neither of whom recognize the legal sovereign nation status of the other.
Two weeks after Pulwama, in VietNam, whilst the US Head of State begins to dictate meaningless (and impossible to honour), terms and conditions towards the Democratic Peoples' Republic of Korea's nuclear disarmament; the gravity of Pulwama is suddenly dragged onto centre stage as a possible Zero Hero event on the Doomsday Clock.
In an intentional act of war, (on the 26th of February), which is then openly glorified as live, patriotic entertainment, the Indian Air Force cross the Line of Control and bomb territory within Pakistan. In the intervening two weeks prior to this dubiously illegal infringement of a neighbour's property, the world watched in awe at the mechanics of an electronic media that had been effectively tooled as an integrated weaponised instrument, and; also a consummate component of both, the Armed Forces and the State apparatus of an elected Government, with the sole aim of coordinating a line of thought; from which any deviation from the prescribed script was deemed to be a criminal offence.
News media, not so much the print media in terms of newspapers, but rather the online applications of instant messaging; exposed the gargantuan influence and capability that MultiNational Corporations have within any (and all), semi-developed, emerging economic nations: to create and guide a story that seamlessly blurs and oscillates between confusion and surreal fiction. Painting an illusion, as it were, or a dream swirling around disjoint facts.
On the 27th of February, the next day, the Pakistan Air Force duly retaliate and it seems that the elected Prime Minister of the world's largest democracy had finally gone rogue and had totally unhinged himself from reality with instructions to his Armed Forces to target nuclear installations within his neighbour's territory.
At 7.40 AM Eastern Standard Time on the 27th of February, all Globex Futures Trading in the United States are suspended and the S&P, Dow and Oil indexes cease trading for over 4 hours, with the added excitement of all pending orders, prior to the halt, having their executions specifically cancelled. (Although Currency Exchange platforms remained active). Also on the 26th and 27th of February, Emergency Action Messages or EAMs of the US Nuclear Command and Control Structure commence firing up HFGCS (High Frequency Global Communication System) transmissions, which are a prelude to a Nuclear Alert.
So, why would an internal domestic attack on a police convoy within India lead to EAMs being issued at the LOC, (the Line Of Control within the disputed region of Kashmir). You may answer by saying that the reason is simply because Kashmir is a potential nuclear flashpoint, and that would be eminently correct. But my question would then be, why would this flashpoint be triggered when President Trump and Chairman Un are discussing the consequences of such an occurrence being played out for real between themselves?
The eternal question always remains, "who benefits?". What message has the world at large been given?
CENTCOM or Central Command and the USINDOPACOM or the US Indo-Pacific Command of the US Armed Forces, are two gigantic military institutions that are run as autonomous and totally opaque entities by their respective Generals who see themselves as Roman Tribunes rather than Commanding Officers, with more power than their elected Head of State; under whom they, in effect, nominally serve. CENTCOM's sphere of influence includes the carnage and the waste that they have laid to the sovereign nations of Syria, Iraq, Afghanistan and, that influence ends at the eastern border of Pakistan. In May 2018, when the previously titled entity USPACOM or US Pacific Command changed its name to the US Indo Pacific Command and suddenly incorporated India into its sphere of influence, their remit then began to encompass all territory upto the western border of India and, lo and behold, both spheres of these gigantic killing machines meet at the Line of Control within the volatile and disputed region of Kashmir.
Would the subsequent events leading from Pulwama have been a test run to gauge the effectiveness of integrated electronic media in India, which is thus by default, the most established English language denominated media at USINDOPACOM's disposal? Would it have been a weaponised trial in propagating an explosive narrative draped as high drama in order to influence, coerce, intimidate and subsume a diverse society to toe the line? Was it to keep Pakistan on the straight and narrow and make it clear to them how close they were to being obliterated were it not for the kind benevolence of CENTCOM intervention; a similar muscular feat that China perhaps would not have been able to effectively co-ordinate so quickly.
So although, on the face of it, the Prime Minister of India plays the well rehearsed role of the village fool, entwining within it, (in order to appeal to a barely semi-literate audience); his own myth of having risen from the ranks of poverty and social ostracisation to become the elected leader of a huge and diverse nation and with the Prime Minister of Pakistan playing the well constructed role of the suave, Western debonair who achieved his elected position after years of political struggle; both however remain actors playing lines they have been given within a huge stage production.
If either of them were truly representative of the will of their constituents as well as the projection of the visions of the future that their electorates see in themselves, then neither would have played leading roles in a scene that required EAMs at the LOC.
The only beneficiaries are the Roman Tribunes of the two COMMANDs of the US Armed Forces, who quietly engaged themselves in a live-fire exercise to test their proprietary war game theories and then gathered the subsequent extrapolated algorithmic data for future reference.
As Crazy Earl says in the epic Kubrick movie, Full Metal Jacket; "These are great days we're living, bros. We are jolly green giants, walking the Earth with guns. These people we wasted here today are the finest human beings we will ever know. After we rotate back to the world, we're gonna miss not having anyone around that's worth shooting".
Pakistan's commitment to eradicate terrorism is more advance than UNSC
Big blow to Indian diplomacy by United Nation Security Council (UNSC), when passed a resolution declaring JAISH-e-Muhammad (JeM) chief Maulana Masood Azhar as a global terrorist under the United Nations Security Council Resolution 1267, without linking him with Pulwama, or Kashmir Freedom Movement.
India, traditional rival, has been trying to blame Masood Azhar on suspicions of his possible involvement in Pulwama Incident, Bombay Attacks, Hijacking Indian Air, or Kashmir Freedom Movement. Since 2008, the US attempted four times to get Masood Azhar listed under the UNSC resolution 1267 but every time its move was thwarted by China. "The Security Council Committee pursuant to resolutions 1267 (1999), 1989 (2011) and 2253 (2015) concerning ISIL (Da'ish), al Qaeda, and associated individuals, groups, undertakings and entities approved the addition of entry to its ISIL (Da'ish) and Al-Qaeda Sanctions List of individuals and entities subject to the assets freeze, travel ban and arms embargo." The resolution was limited to ISIL (Da'ish), Al-Qaeda only. But Indian addition of Kashmir or other incidents related to India made the resolution unfit on technical grounds.
Pakistan had rejected earlier proposals to list the JeM chief, as India wanted to link it with the movement in Indian Occupied Kashmir where Kashmiris are waging struggle to get their inalienable right of self-determination. Pakistan's FO spokesperson said, "India is presenting this new development as its victory and confirmation of its narrative, but these claims are unfounded and false. Once politically motivated attempts to link it with the Pulwama incident and the legitimate Kashmiri struggle for the realization of the right to self-determination were removed, the current amended listing proposal was approved." Of course, China withdrew its opposition after consultations with Pakistan, and that Pakistan agreed to the listing after its objections were addressed. China and Pakistan are on the same page and support each other on all national, international or regional issues. During his recent visit to China, Prime Minister Imran Khan had met President Xi Jinping and Prime Minister Li Keqiang and discussed matters of mutual interest. Reviewing with satisfaction the historical development of China-Pakistan relations and the great strides made, both sides in the joint statement agreed to further strengthen the China-Pakistan all-weather strategic cooperative partnership in line with the principles set forth by the treaty of friendship, cooperation and good-neighborly relations signed in 2005.
This time, the resolution was presented on its original merit and got passed. As per the resolution, his assets should be frozen, travel ban and arms embargo should be imposed. But, Pakistan due to its own policies, has already frozen his assets and imposed a ban on his travel and arms embargo since long ago.
In a matter of fact, Pakistan was the victim of terrorism for almost the last four decades. We have sacrificed 80,000 precious lives, which no other nation can afford. We suffered an economic loss of approximately 250 billion US Dollars, which no other country can afford individually. The net loss in term of time, losing 4 decades means loss of almost two generations. Emotional suffering is much more and beyond any estimation.
Pakistan was compelled to formulate "National Action Plan" at its own and has been implementing successfully for several years. Our achievement to the over-come menace of Terrorism has been acknowledged by the international community. Under the National Action Plan, Pakistan has taken all possible measures to eradicate terrorism from grassroots. Actions against Masood Azhar was part of our national priority. It has nothing to do with any third country.
UNSC's decision in respect of Masood Azhar may be the last nail in Modi's Elections. Indian Elections are based on "anti-Pakistan" and "hate-Pakistan", Modi did his best to hate-Pakistan, harm-Pakistan, Isolate-Pakistan, etc. But all of his efforts went wrong and Pakistan has emerged as one of the most resilient nation, moderate, peace-loving and visionary nation. Pakistan's narrative is more acceptable to the international community.