Russia and Turkey: Consequences in Counterterrorism
Intelligence communities are often examined through their organizational structure. However, another approach is to examine cooperation agreements, conflicts, and the successes and failures of these relationships. This research examines cooperation agreements among different nations to combat the global security threat of terrorism. Specifically, this paper seeks to explore the successes and failures of Russia and Turkey in their attempts to combat terrorism. Terrorism fails to discriminate against any one nation, person, idea, or thought. In the words of Vladimir Putin, "terrorism has no nationality or religion." Below is a matrix outlining concepts explored in this analysis.
Turkey and Russia have been fighting the rise of the Islamic State but through different approaches. Zenon as explains the Islamic state is a fusion of a state, an insurgency, and a terrorist organization, a violent non-state actor that could be best described as a quasi-state" (96). The threats imposed by the Islamic State include both conventional and asymmetrical threats. Thus, by examining history we can understand how to combat the different angles and methods used by the Islamic State.
Historically, Russia has primarily faced terrorism issues from the North Caucasus region. "The struggle was begun by Chechen rebels and was apparently supported economically, morally, and militarily by radical Islamic elements in the Middle East" (Magan, 2010).Additionally, Russia continued to face challenges defending its security interests domestically and regionally. As Crosston notes, Russia contends with several aspects of domestic security to include home-grown radical Islamist movements, political and economic corruption while facing an international struggle against terrorism" (123).
In direct comparison, Turkey also experienced security concerns as it related to extremist organizations and terrorism. Throughout history, Turkey has tackled some of the most challenging movements for Islamic independence. "Turkey had established blood borders drawn up by a popular struggle for self-determination" (Akturk, 5). Turkey confronted a different kind of challenge than most western and non-western regions, which included ethic and religious separatist movements. For decades, Turkey viewed the Kurdish militancy as a threat to their security and sovereignty (Starr, 1). Turkey attempted to solve the dilemma with the Kurds through largely political means but also employed some heavy-handed military operations as well. Turkey had another problem besides the conflict with the Kurdish people: it wanted accession into the European Union.
Turkey pursued accession into the European Union to advance their strategic agenda and strengthen commercial and economic ties. However, the European Union was not confident Turkey could comply with the Copenhagen criteria "without substantial change in the role of the military" (Larrabee and Lesser, 12). Turkey understood to gain accession into the European Union it would need to undergo significant reform and change the paradigm of their geopolitical environment. Turkey began to accept change and underwent reform to continually enhance its relationship with the European Union. First, in 2001, Ankara laid out an Accession Partnership Document and parliament passed a series of reforms that eased restrictions on human rights. (Larrabee and Lesser, 53). Turkey started to make steps toward developing a successful Western-like democratic establishment, even if there was skepticism inside the European Union. Additionally, in 2002, Turkey passed a mini-reform package that "relaxed constraints on freedom of expression that had been used to jail journalists and intellectuals who published views considered to undermine the State" (Larrabee and Lesser, 53). The reforms within Turkey were well-received within the international community. However, Turkey still had a long way to go on meeting the full criteria established by the European Union.
Russia, however, has taken a different approach to terrorism by implementing ambivalent policies. As a communist country, Russia's main authoritarian security concern was to protect its internal security (Gentry, 468). Although Russia seeks to maintain practical strategic partnerships, its Military Doctrine today is conflicting. For example, "a document from 1993 stated Russia did not recognize any country as its foe, whereas the text from 2000 suggests many actions will pose challenges and actual threats to Moscow's security" (Bugajski, 62). Russia has a significant Muslim population and must maintain a peaceful approach toward Muslims. Therefore, Russia "chooses to present those involved as rebels against the state as criminals handled by internal security procedures" (Magen, 2010). Although Russia has experienced several contradictions within its policies, it has also found ways to cooperate with many rivals.
Similar to Turkey, Russia sought out regional cooperation for a common good. In 1992 and 2002, Russia and Kazakhstan signed an agreement to exchange information as it related to Islamic religious groups and suspected criminals/terrorists (Lefebvre and McDermott, 269). In certain cases, rivals can come to an agreement based on common interests and threats. After the attacks on the U.S. in 2001, the NATO-Russia Founding Act called upon the international community to unite against "such an inhuman act" (NATO, 2001). Beasly, Kaarbo, Hermann and Hermann explain leaders tend to set aside disagreements based on foreign threats to protect the survival of the regime (220). Strategically, Putin may have been simply reassuring Bush or Putin may have truly empathized. Either way, it reduced the alienation endured by Russia and the United States, often self-imposed.
The respect for identity has been a greater challenge for Turkey. Turkey continued to fight for accession into the European Union but a decade later the enhanced relationships and possibility of democratic reform took a fatal blow. BBC News reported, in 2016, the Turkish military established a coup d'état in which Erdogan encouraged the public to take to the streets in an all-out war against the Turkish military (Turkey's coup attempt, 2016). The European Union was significantly unsettled by President's Erdogan's actions, which crumbled the possibility of Turkey's accession into the European Union. Turkey was now at a complete disadvantage with the European Union and trying to combat terrorism in and outside the region.
The European Union-Turkey tensions remain tense due to Turkey's domestic politics. Pierini (former EU ambassador) explains President Erdoğan's political affiliations are now connected to anti-European parties which uphold the "one-man-rule system and will not steer the country toward European democratic standards" (2018). Although it seemed throughout the early 2000s Turkey was gaining accession support from the European Union, the crucial decisions of President Erdogan marked a monumental turning point in EU-Turkey relations that further exacerbated the growing threat of terrorism within Turkey. Turkey continues to struggle with sectarian and religious hostilities throughout the region. On May 11th 2013, "Turkey suffered the deadliest terrorist attack in modern history when 52 people were killed in twin car bombings close to the Syrian border" (Starr, 1). This marked the beginning of a long road of terrorist growth and activity within Turkey. By 2017, the "Reina nightclub massacre in Istanbul marked the involvement of the Islamic State" terrorist group publicly taking ownership of an attack within the Turkish state (Soliev, 24).
Comparable to Turkey, immediate security threats inside Russia are still a growing concern. Russia continues to develop cooperation with international and non-governmental partners to enhance and protect rights in and outside the region. Russian foreign policies focus on maintaining strong economic and foreign policy ties to the European Union (Foreign Policy, #63/64). However, Russia is also going to have to look toward non-friendly partners to stabilize situations that have a direct impact on Russian domestic and regional security. Russia realized it needed to focus on terrorism not just from a domestic standpoint, but from regional and international ones. For example, by 2009, Russia was forced to return to the security threat of an unstable Afghanistan. Russia utilized regional actors, throughout the 2000s, such as Pakistan, Central Asia, and India, to understand the position of Afghanistan (Safranchuck, 2019). This not only enhanced relationships with Pakistan (a foe to Russia) but gave Russia regional expertise to help develop new policies on regional and transnational terrorism.
Turkey also continues to advance towards developing policies that deter those organizations threatening to 'cleanse' Turkey's southern regions. Similar to Russia, the Republic of Turkey explains its main security concerns include protecting territorial integrity and preserving national identity (2011). The increased tensions across Syria cause continued concern for Turkey. In an interview with BBC, Mihrae Ural (a Commander of Syrian resistance), claimed individuals in regions of southern Turkey were allied with Syria to fight on behalf of the Syrian government (Starr, 3). The integrity and security of Turkey continues to be compromised by its own artificial borders and loss of ties to Russia. As the Syrian conflict continued, Turkey understood the importance of establishing joint partnerships to prevent the disruption of the territorial sovereignty of Turkey.
Russia is continuing to seek political advancements and influence through alternative policies and relationships around the globe. One of the major successes was Russia's ability to establish a relationship with the United States in regards to combating terrorism. It not only established relationships with the United States but also the European region. Russia is able to focus on its internal threats but also build influence in Central and Eastern European regions by establishing relatively amicable relationships with America. This has given Russia the perception that it is a major source of European power. Russia has not only assessed the need to find common ground with the United States, but understands the influence this could provide Russia in the European region.
However, this success would quickly turned into a failure to maintain cooperation with the European region. Russia began to see the European region as a threat to the 'Russian regime' and turned from cooperative to conflicting. After Russia had a conflict with Georgia, the European Union suspended its Partnership and Cooperation Agreement with Russia (Foxall, 2018). Russia saw the continued expansion of NATO and increased western influence as a means to infringe upon Russian borders, thereby threatening Russian sovereignty.
Recently, in 2016, the Russian Federation released their Foreign Policy Concept. Russia focused on the "spread of extremist ideology and the activity of terrorist groups, primarily, in the Middle East and North Africa" (Foreign Policy, 2016). Russia is searching for policies that respect its territorial sovereignty while countering attempts that interfere with its domestic state of affairs. Russia has provided this in its foreign policy by understanding the need to "prevent military interventions or other outside interference" while still allowing Russia to exercise its sovereign rights (Foreign Policy, 2016). These policies not only secure the national security of Russia, but seek to strengthen cooperation with neighboring states.
Turkey and Russia must continually examine regional and international networks available to develop a comprehensive approach to mitigating terrorism domestically and regionally. Ehrhart explains the successes of Russia in the Ukraine and the U.S. in Afghanistan was the utilization of civil and military means and methods (265). Employing these different combinations of means and methods also required a vast amount of cooperation and communication. However, prior to establishing any relationship, the nation must consider any risks involved and how that partner conceptualizes different security threats (Ehrhart, 271). Any country facing the threat of terrorism, Western or non-Western, must establish cooperating partners while communicating effectively with domestic, regional, and global actors.
In conclusion, Russia and Turkey were able to establish policies intended to safeguard their internal systems. As strategic opportunities arose, both nations took advantage of developing cooperation with the European Union and the United States, respectively. However, the authoritarian tendencies of both nations ultimately led to failure in maintaining these relationships. Although Russia failed to maintain a strong relationship with NATO and the US, it was able to successfully and strategically place itself around the Afghan region to gain influence and expertise there. Whereas Turkey was not able to gain accession into the European Union, it also failed to resolve ethnic and culture dilemmas internally and regionally. Therefore, Russia has established better strategic and tactical means to deter the internal and regional influence of terrorism across its general sphere of geographical impact.
Turkey begins the return of ISIS fighters to Europe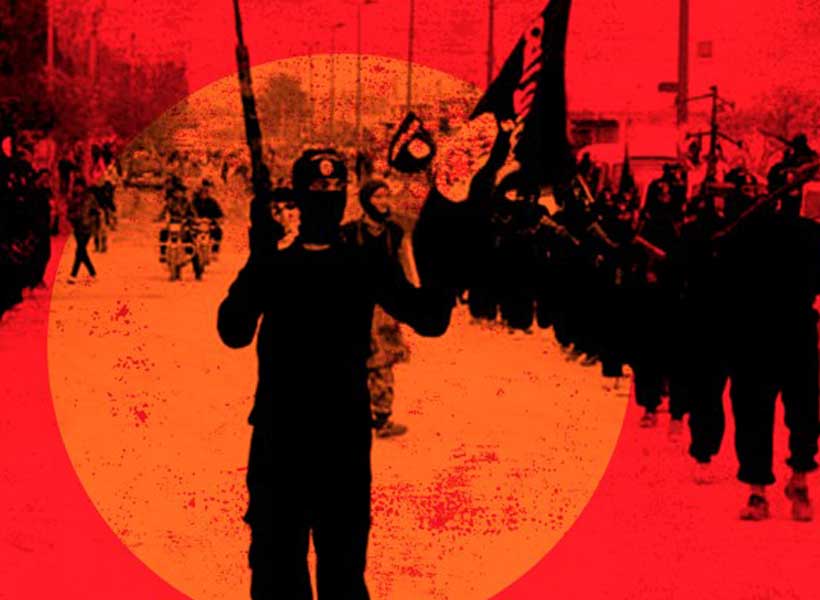 Today, Turkey started sending ISIS fighters back to Europe, as it promised last week.
Europe needs to take responsibility for its ISIS fighters. US President Trump is right on that.
As Turkey's minister of internal affairs said last week, Turkey is not a hotel for foreign terrorists. Europe's jihadists are its own problem to deal with.
What is interesting however is that Turkey has been releasing ISIS fighters from the region that it held in custody. But not when it comes to European jihadists.
With this move, Turkey's aim is to actually punish Europe. Erdogan is doing this out of spite because he knows that this is what Europeans fear the most. It is not Erdogan's priority to try ISIS, as he has shown previously. To piss off the Europeans, yes, that's a different story.
This recent development comes to remind us that Western Europe has a big problem to deal with. The evidence from conflict zones will not hold in European courts which means that authorities might have to let ISIS fighters that still have their citizenship walk free. That is a European nightmare.
This serves to remind French President Macron that France not Bosnia is the biggest jihadist force in Europe. Macron called Bosnia a jihadist ticking bomb in that unfortunate Economist interview but France is the real problem. No other European country has such a high number of jihadist fighters in the Middle East.
Today a Greek ISIS fighter whose citizenship had been stripped was not allowed in Greece upon return from Turkey. We will see that a lot in the coming weeks. The situation of no citizenship will create a legal question of statelessness which will make the return of ISIS fighters also a human rights question.
The Rise OF ISIS and its Aftermath in Afghanistan
"I will see you guys in Newyork".Abu Du'a, the leader of ISIS, whose nom de guerre (war name) was Abu Bakr al-Baghdadi, told his American captors as he was released from a brief detention during Iraq war. After American invasion of Iraq in 2003, Al Baghdadi joined the Arms Resistance against the U.S led coalition troops in Iraq but he was captured and detained in a US. – run Iraqi prison in 2006. Following al Baghdadi's release in the late 2000s, he joined the predecessor to ISIS: the Islamic State of Iraq(ISI). This group initially affiliated themselves with AL- Qaeda, but was later rejected by AL Qaeda due to their brutal acts and it became Islamic State of Iraq (ISI). IN 2010, al Baghdadi became the leader of ISI and changed the name of the organization to Islamic state of Iraq and Syria (ISIS) in 2013.
On 29 June 2014, ISIS declared the worldwide caliphate under the leadership of "caliph Ibrahim" with publishing a statement of supporting al Baghdadi's designation as caliph. This concept of caliphate is mainly based on the universal religion and its ultimate goal is the establishment of Islamic state. This political idea of Islamic state is embodied in the concept of the ummah (community) which says that all the Muslims wherever they reside are bounded by a common faith which transcends all geographical, political or national boundaries.
Many other groups had pledged allegiance to ISIS like the Boko haram in Nigeria, the bait al Maqdis in Egypt, the Islamic movement in Uzbekistan, andthe previous leader of TTP Hafiz Saeed, also pledged allegiance to al Baghdadi in Oct, 2014 renaming themselves as the Islamic state of Khorasan (ISK) in Afghanistan. IS-K's early membership included a contingent of Pakistani militants who emerged in Afghanistan's Nangarhar province around 2010, just across the border from the former Federally Administered Tribal Areas (FATA) of Pakistan. Many of these militants were estranged members of TTP and Lashkar-e Islam, who had fled from Pakistan to escape pressure from security forces.
ISK emerged in different provinces of Afghanistan bordering Pakistan but outnumbered in the eastern province of Ningarhar, Achin district, due to some specific reasons. Achin district is one of the backward, underdeveloped and illiterate regions of Afghanistan which makes its population vulnerable to recruitment as new militants. Moreover, peopled welling in this district joined and supported this new group not only for their Islamic ideology but also for the high salaries of $500 paid by this organization.In the beginning of their journey in the region, ISK dealt people in a soft manner and always refrained from offensive language to encourage and inspire the people to join this militant group.
But with the passage of time, ISK changed its behavior and started the forceful imposition of sharia law. People were prevented from the cultivation of opium which was the main source of revenue for the locals of that region, seized drugs and sentenced drug addicted people, however, majority of their own militants were drug addicts and sold drugs seized from the locals to meet their own financial needs. They introduced numerous fabricated laws that were neither in conformity to national, Islamic nor in conformity with the locals laws. The militants of the group were indoctrinated to such an extent that they were willing to sacrifice everything for the interest of the group. One of their militants, involved in a robbery case, accepted his crime in front of the group's judicial committee. As per the Islamic rules, anyone involved in the robbery would have their hands cut off. Therefore, When the militants were cutting hands, he was chanting ''Allah ho Akbar''-Allah is the greatest.
Taliban and Afghan forces have attacked the Achin district many times but no one of them succeeded in retaking the district from ISK. This region was completely monopolized by this group and they ruled the people according to their own so called sharia law. People started displacement from the region towards Jalalabad, the provincial capital because they were unable to abide by these brutal laws and tolerate the atrocities. Following is a short story which a person told in anonymity about the excessive brutalities perpetrated by ISK in Achin.
"We all flocked outside after Friday prayer, according to announcement in sermon. They brought seven detainees belong to Emirates a Taliban group, Afghan national Army member and spies. All were covered with black ski masks. Meanwhile, an ISIS militant rode on a trained horse, having sharp sword in hands and reached to the spot. He decapitated all of them and shouted "Allah ho Akbar". With the sound of Allah ho Akbar, we all scattered like flies in the air and no one knows what happened. But later on it was realized by people who delivered us to hospital that the place was targeted by a US drone. Many people were injured, and the ISIS militant who was beheading the prisoners was burned by drone attack. I still have the scene in my mind which has really affected me mentally and can't take out those thuds of the sword from my mind when he was beheading those innocent people".
Furthermore, they knelt innocent elders of the Shenwari nation belong to the same district on the bombs accused of in affiliation to the Taliban. A gruesome video also uploaded by them to the YouTube. These kind of brutal acts were the routine of everyday in Daesh or ISK controlled areas.
Afghan Commando assisted by US special forces have been fighting with the ISK in Achin for the last few years and have made significant progress contributing to the liberation of some villages but there are speculations that united states itself is assisting this militant group and supplying food and weapons to them through helicopters which has put the Afghans in doubt. US dropped the " mother of all bombs" – the most powerful conventional bomb in the American arsenal formally known as GBU-43/B massive ordnance air blast on 13 April 2017 on ISIS Khorasan cave complex in Achin district, Ningarhar. According to a statement from the United States military in Afghanistan, the bomb hit a tunnel complex but they didn't say how many militants were killed or whether the bombing caused any civilian casualties. The fact is that it was only an experience of their conventional bomb which is clear from the following statement of the Ex-president of Afghanistan Hamid Karzai:
"This is not the war on terror but the inhuman and most brutal misuse of our country as testing ground for new and dangerous weapons". This claim of Ex-president was further forged by the locals of Achin who stated that there was neither weapons depot nor any single ISIS fighter in the targeted region.
Currently Achin district has been cleared by Afghan Forces from this group but there are opportunities of their return to the region. Afghan Forces should show their strong presence, build the region and rehabilitate former militants. We are the veterans of many regions where US and Afghan forces have operated and lost hundreds of their soldiers for clearing the region but have left the region vulnerable to the insurgents return. Moreover, America should equip Afghan forces with sophisticated weapons to counter these threats. Afghan National Directorate can play a vital role in the dissolution of this group by infiltration of their own spies in disguise.
Moreover, in comparison to ISIS in Iraq and Syria, which have oil resources of about $2 billion and financed by different Arab states, this group is very much dependent on local revenues and neighboring state Pakistan. Pakistan may not be able to support two insurgent groups-Taliban and ISK-simultaneously for a single goal. And the so called jihad vacuum is also filled by Taliban which never want any rival jihadi group in Afghanistan.
Imprisoned ISIS Wives and Children Have Nowhere to Run To, Nowhere to Hide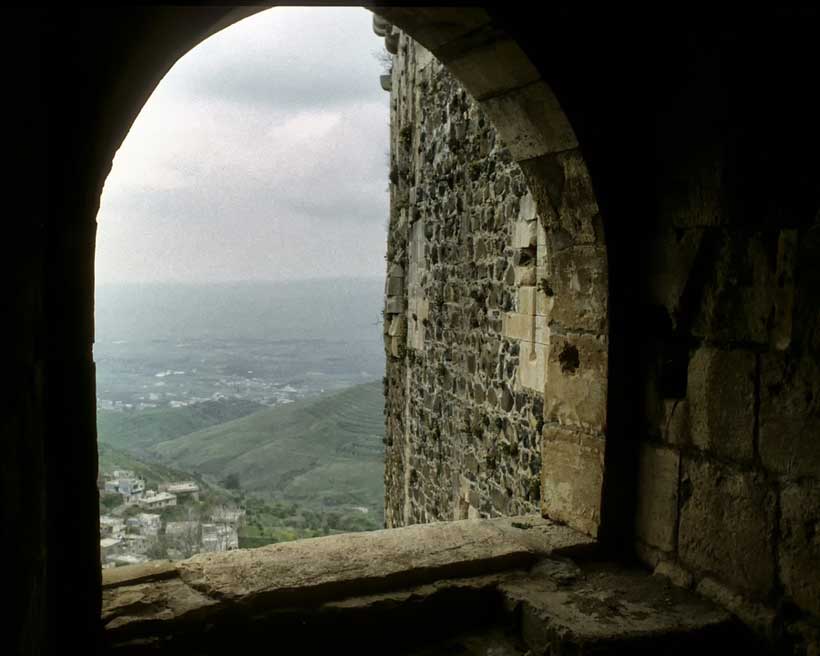 The guards have said if the war comes close, then they will leave here," a Western ISIS wife texted me today from Camp Roj in far northeastern Syria, a detention center that houses 500 ISIS wives and 1,200 of their children. "What to do if we are left alone?" she asks. "There's nowhere to go and too risky to get caught by Bashar [al-Assad]."
As she writes, I'm in Belgium sitting next to an FBI agent. I ask him what she should do, but amid all of this chaos, he doesn't have an immediate answer.
The ISIS wife continues: "I like how America thinks it's too dangerous for them [the U.S. military] to be here but safe for us to remain with Assad."
Over the past two years I've been in and out of the northeastern territory of Syria held by the Syrian Democratic Forces (SDF) six times with staff from the International Center for the Study of Violent Extremism (ICSVE). We have conducted in-depth interviews with 217 ISIS men and women, 100 of them in SDF held territory, for our project countering the ISIS brand, which the SDF has supported fully.
The woman texting me today gave us an interview last year and has managed to stay in touch via illicit phones other detainees allow her to use.
At the same time she is texting me, our Kurdish translator texts that they are living under the sound of bombs and troops advancing. Assad's troops are marching eastward, while Turkey is barreling in from the north. Which soldiers will reach Camp Roj first and what the women should do if the Kurdish YPJ-Women's Protection Units guarding them decide it's too dangerous to remain in place, is something the guards have told the inmates to think about.
The female inmates of Camp Ain Issa, farther west, faced a similar dilemma earlier in the week when the Turks began shelling. Until Sunday, Ain Issa Camp housed a total of 12,000 women and children, but according to one Belgian woman, it descended into "complete chaos" as fires broke out, the guards left, and the women escaped in the hundreds.
Among the women housed there, 265 were wives of foreigner terrorist fighters, alongside 1,000 of their children. On the second day of the Turkish air assault, Belgian ISIS wives Bouchra Abouallal and Tatiana Wielandt decided it was better to go on the run with their small children than remain in place to learn what next disaster might befall them.
We interviewed Bouchra Abouallal in September 2019. Completely exhausted from her experience with ISIS, she said that life inside the Caliphate was "the best possible deradicalization program ever." Already prosecuted in absentia and facing a five-year sentence in her home country of Belgium, she told ICSVE researchers she would prefer to return home even to serve a 20-year sentence rather than remain in the camp under the menace of the cruel ISIS-inmate enforcers who threatened all European women who no longer wanted anything to do with the ISIS Caliphate.
Now Bouchra Abouallal is on the run with her three small children. In audio messages punctuated in the background by shelling she told a Belgian journalist that she was headed toward the front lines in hopes she could make it to safety in Turkey, where she wishes to turn herself into the Belgian consulate and make her way home.
While European officials here in Brussels have stated that Turkey agrees to help any escaped ISIS cadres that end in their hands to be returned to their homelands, up until recently, Belgium was refusing to let her come back. Instead of seeing her as someone victimized by the Islamic State's propaganda and lies, and fooled by the "Shariah for Belgium" group that had radicalized many in her native city of Antwerp, Belgian politicians see her as a threat.
But it is not difficult for Belgian authorities to turn past posts on her social media accounts against her.
"Your system has failed oh Belgian state," Bouchra's Facebook page read after she slipped out of Belgium to go live under the Islamic State. Referring to the way the Belgian police had hassled her upon her first return home from Syria, her posts taunted them, saying "You were watching us 24/7 and you still haven't managed to stop us. Why? Because Allah is the best planner (…)" Her threats continued with, "We have left because we believe that it is a duty for every Muslim. To the policeman who threatened to take our children away, I can say that my children will turn yours into orphans, with the will of Allah."
Bouchra claims that it wasn't she, but one of her ISIS husbands, who authored these hate-filled posts. She says he used to lock her up at home and post on her Facebook page without her permission. Indeed, when we interviewed Bouchra in September she spoke gently as she denounced ISIS, giving us permission to use both her image and her name in a counter narrative video—this, while knowing the ISIS enforcers in the camp would likely punish her for it.
The woman texting me today from Camp Roj does so fearing that if it becomes known it was her texting she will be punished by her YPJ guards. Yet pure terror drives her to try to stay connected with the outside world as she makes wrenching decisions for herself and her young child.
Americans are also in this camp. We have interviewed two American passport holders—Canadian dual-citizen Kimberly Pullman and disputed American citizen Hoda Muthana.
When I ask today's texter about Americans in the camps, she tells me there are five in all, two more in Camp Roj and another in Camp Hol. She states that there are also two American children in Camp Roj. We've met one of them, Adam, the two-year-old son of Hoda Muthana. Both times we interviewed his mother, Adam was struggling with chronic bronchitis. Today the woman texting me from Camp Roj tells me that the air is thick with fumes from the bombings, which is causing many of the children to have breathing difficulties.
"Going to jail right now won't be great," this woman writes as she imagines her future in the West—if she can ever manage to get home. Then she envisions another future: "I could get lost among all of this trouble." Then again she realizes that fleeing the camp, if her guards do abandon their posts, might also prove disastrous.
"Please let the governments know that we are not happy with the escape of the women [who have left the camps]. We are actually scared and want to just be safe in our own embassies," she texts. "We don't want to keep running away. We want to be tried. I've already had the chance to run away before and I decided to be tried in my own country."
Now the pressing question, amid all of this chaos unleashed by Trump greenlighting the Turkish invasion of northeastern Syria: Is anyone going to do anything to get these former ISIS wives and their children back home where they can face justice and live in safety or do we just leave them to face whatever fate turns up as hostile armies converge?
Author's note: first published in the Daily Beast