Russia and Turkey: Consequences in Counterterrorism
Intelligence communities are often examined through their organizational structure. However, another approach is to examine cooperation agreements, conflicts, and the successes and failures of these relationships. This research examines cooperation agreements among different nations to combat the global security threat of terrorism. Specifically, this paper seeks to explore the successes and failures of Russia and Turkey in their attempts to combat terrorism. Terrorism fails to discriminate against any one nation, person, idea, or thought. In the words of Vladimir Putin, "terrorism has no nationality or religion." Below is a matrix outlining concepts explored in this analysis.
Turkey and Russia have been fighting the rise of the Islamic State but through different approaches. Zenon as explains the Islamic state is a fusion of a state, an insurgency, and a terrorist organization, a violent non-state actor that could be best described as a quasi-state" (96). The threats imposed by the Islamic State include both conventional and asymmetrical threats. Thus, by examining history we can understand how to combat the different angles and methods used by the Islamic State.
Historically, Russia has primarily faced terrorism issues from the North Caucasus region. "The struggle was begun by Chechen rebels and was apparently supported economically, morally, and militarily by radical Islamic elements in the Middle East" (Magan, 2010).Additionally, Russia continued to face challenges defending its security interests domestically and regionally. As Crosston notes, Russia contends with several aspects of domestic security to include home-grown radical Islamist movements, political and economic corruption while facing an international struggle against terrorism" (123).
In direct comparison, Turkey also experienced security concerns as it related to extremist organizations and terrorism. Throughout history, Turkey has tackled some of the most challenging movements for Islamic independence. "Turkey had established blood borders drawn up by a popular struggle for self-determination" (Akturk, 5). Turkey confronted a different kind of challenge than most western and non-western regions, which included ethic and religious separatist movements. For decades, Turkey viewed the Kurdish militancy as a threat to their security and sovereignty (Starr, 1). Turkey attempted to solve the dilemma with the Kurds through largely political means but also employed some heavy-handed military operations as well. Turkey had another problem besides the conflict with the Kurdish people: it wanted accession into the European Union.
Turkey pursued accession into the European Union to advance their strategic agenda and strengthen commercial and economic ties. However, the European Union was not confident Turkey could comply with the Copenhagen criteria "without substantial change in the role of the military" (Larrabee and Lesser, 12). Turkey understood to gain accession into the European Union it would need to undergo significant reform and change the paradigm of their geopolitical environment. Turkey began to accept change and underwent reform to continually enhance its relationship with the European Union. First, in 2001, Ankara laid out an Accession Partnership Document and parliament passed a series of reforms that eased restrictions on human rights. (Larrabee and Lesser, 53). Turkey started to make steps toward developing a successful Western-like democratic establishment, even if there was skepticism inside the European Union. Additionally, in 2002, Turkey passed a mini-reform package that "relaxed constraints on freedom of expression that had been used to jail journalists and intellectuals who published views considered to undermine the State" (Larrabee and Lesser, 53). The reforms within Turkey were well-received within the international community. However, Turkey still had a long way to go on meeting the full criteria established by the European Union.
Russia, however, has taken a different approach to terrorism by implementing ambivalent policies. As a communist country, Russia's main authoritarian security concern was to protect its internal security (Gentry, 468). Although Russia seeks to maintain practical strategic partnerships, its Military Doctrine today is conflicting. For example, "a document from 1993 stated Russia did not recognize any country as its foe, whereas the text from 2000 suggests many actions will pose challenges and actual threats to Moscow's security" (Bugajski, 62). Russia has a significant Muslim population and must maintain a peaceful approach toward Muslims. Therefore, Russia "chooses to present those involved as rebels against the state as criminals handled by internal security procedures" (Magen, 2010). Although Russia has experienced several contradictions within its policies, it has also found ways to cooperate with many rivals.
Similar to Turkey, Russia sought out regional cooperation for a common good. In 1992 and 2002, Russia and Kazakhstan signed an agreement to exchange information as it related to Islamic religious groups and suspected criminals/terrorists (Lefebvre and McDermott, 269). In certain cases, rivals can come to an agreement based on common interests and threats. After the attacks on the U.S. in 2001, the NATO-Russia Founding Act called upon the international community to unite against "such an inhuman act" (NATO, 2001). Beasly, Kaarbo, Hermann and Hermann explain leaders tend to set aside disagreements based on foreign threats to protect the survival of the regime (220). Strategically, Putin may have been simply reassuring Bush or Putin may have truly empathized. Either way, it reduced the alienation endured by Russia and the United States, often self-imposed.
The respect for identity has been a greater challenge for Turkey. Turkey continued to fight for accession into the European Union but a decade later the enhanced relationships and possibility of democratic reform took a fatal blow. BBC News reported, in 2016, the Turkish military established a coup d'état in which Erdogan encouraged the public to take to the streets in an all-out war against the Turkish military (Turkey's coup attempt, 2016). The European Union was significantly unsettled by President's Erdogan's actions, which crumbled the possibility of Turkey's accession into the European Union. Turkey was now at a complete disadvantage with the European Union and trying to combat terrorism in and outside the region.
The European Union-Turkey tensions remain tense due to Turkey's domestic politics. Pierini (former EU ambassador) explains President Erdoğan's political affiliations are now connected to anti-European parties which uphold the "one-man-rule system and will not steer the country toward European democratic standards" (2018). Although it seemed throughout the early 2000s Turkey was gaining accession support from the European Union, the crucial decisions of President Erdogan marked a monumental turning point in EU-Turkey relations that further exacerbated the growing threat of terrorism within Turkey. Turkey continues to struggle with sectarian and religious hostilities throughout the region. On May 11th 2013, "Turkey suffered the deadliest terrorist attack in modern history when 52 people were killed in twin car bombings close to the Syrian border" (Starr, 1). This marked the beginning of a long road of terrorist growth and activity within Turkey. By 2017, the "Reina nightclub massacre in Istanbul marked the involvement of the Islamic State" terrorist group publicly taking ownership of an attack within the Turkish state (Soliev, 24).
Comparable to Turkey, immediate security threats inside Russia are still a growing concern. Russia continues to develop cooperation with international and non-governmental partners to enhance and protect rights in and outside the region. Russian foreign policies focus on maintaining strong economic and foreign policy ties to the European Union (Foreign Policy, #63/64). However, Russia is also going to have to look toward non-friendly partners to stabilize situations that have a direct impact on Russian domestic and regional security. Russia realized it needed to focus on terrorism not just from a domestic standpoint, but from regional and international ones. For example, by 2009, Russia was forced to return to the security threat of an unstable Afghanistan. Russia utilized regional actors, throughout the 2000s, such as Pakistan, Central Asia, and India, to understand the position of Afghanistan (Safranchuck, 2019). This not only enhanced relationships with Pakistan (a foe to Russia) but gave Russia regional expertise to help develop new policies on regional and transnational terrorism.
Turkey also continues to advance towards developing policies that deter those organizations threatening to 'cleanse' Turkey's southern regions. Similar to Russia, the Republic of Turkey explains its main security concerns include protecting territorial integrity and preserving national identity (2011). The increased tensions across Syria cause continued concern for Turkey. In an interview with BBC, Mihrae Ural (a Commander of Syrian resistance), claimed individuals in regions of southern Turkey were allied with Syria to fight on behalf of the Syrian government (Starr, 3). The integrity and security of Turkey continues to be compromised by its own artificial borders and loss of ties to Russia. As the Syrian conflict continued, Turkey understood the importance of establishing joint partnerships to prevent the disruption of the territorial sovereignty of Turkey.
Russia is continuing to seek political advancements and influence through alternative policies and relationships around the globe. One of the major successes was Russia's ability to establish a relationship with the United States in regards to combating terrorism. It not only established relationships with the United States but also the European region. Russia is able to focus on its internal threats but also build influence in Central and Eastern European regions by establishing relatively amicable relationships with America. This has given Russia the perception that it is a major source of European power. Russia has not only assessed the need to find common ground with the United States, but understands the influence this could provide Russia in the European region.
However, this success would quickly turned into a failure to maintain cooperation with the European region. Russia began to see the European region as a threat to the 'Russian regime' and turned from cooperative to conflicting. After Russia had a conflict with Georgia, the European Union suspended its Partnership and Cooperation Agreement with Russia (Foxall, 2018). Russia saw the continued expansion of NATO and increased western influence as a means to infringe upon Russian borders, thereby threatening Russian sovereignty.
Recently, in 2016, the Russian Federation released their Foreign Policy Concept. Russia focused on the "spread of extremist ideology and the activity of terrorist groups, primarily, in the Middle East and North Africa" (Foreign Policy, 2016). Russia is searching for policies that respect its territorial sovereignty while countering attempts that interfere with its domestic state of affairs. Russia has provided this in its foreign policy by understanding the need to "prevent military interventions or other outside interference" while still allowing Russia to exercise its sovereign rights (Foreign Policy, 2016). These policies not only secure the national security of Russia, but seek to strengthen cooperation with neighboring states.
Turkey and Russia must continually examine regional and international networks available to develop a comprehensive approach to mitigating terrorism domestically and regionally. Ehrhart explains the successes of Russia in the Ukraine and the U.S. in Afghanistan was the utilization of civil and military means and methods (265). Employing these different combinations of means and methods also required a vast amount of cooperation and communication. However, prior to establishing any relationship, the nation must consider any risks involved and how that partner conceptualizes different security threats (Ehrhart, 271). Any country facing the threat of terrorism, Western or non-Western, must establish cooperating partners while communicating effectively with domestic, regional, and global actors.
In conclusion, Russia and Turkey were able to establish policies intended to safeguard their internal systems. As strategic opportunities arose, both nations took advantage of developing cooperation with the European Union and the United States, respectively. However, the authoritarian tendencies of both nations ultimately led to failure in maintaining these relationships. Although Russia failed to maintain a strong relationship with NATO and the US, it was able to successfully and strategically place itself around the Afghan region to gain influence and expertise there. Whereas Turkey was not able to gain accession into the European Union, it also failed to resolve ethnic and culture dilemmas internally and regionally. Therefore, Russia has established better strategic and tactical means to deter the internal and regional influence of terrorism across its general sphere of geographical impact.
Islamic State threat moves online, expands across Africa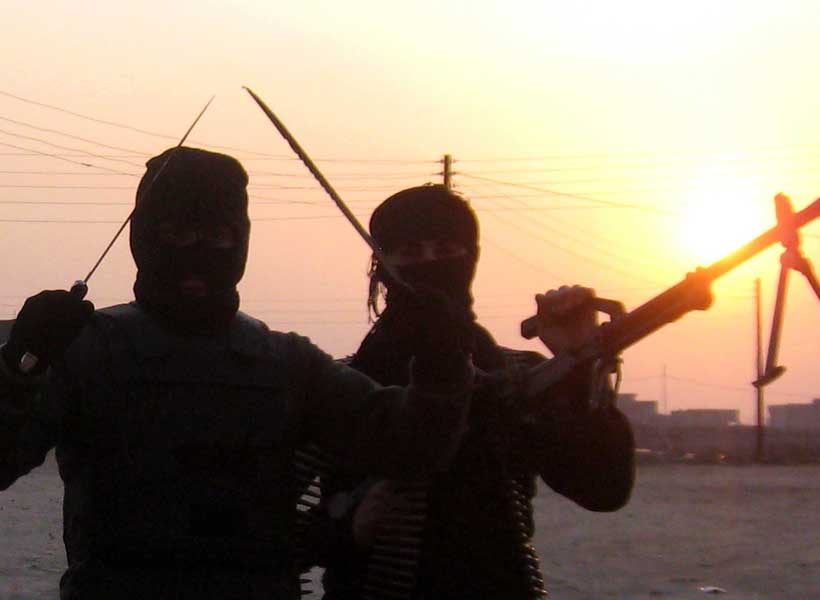 Two decades after the 11 September terrorist attacks in New York, terror networks Al-Qaida and Islamic State – also known as Da'esh – continue to pose a grave threat to peace and security, adapting to new technologies and moving into some of the world's most fragile regions, the top UN counter-terrorism official told the Security Council on Thursday.
UN counter-terrorism chief Vladimir Voronkov presented the Secretary-General's latest report on the threats posed by terrorist groups, saying that Da'esh continues to exploit the disruption, grievances and development setbacks caused by the pandemic to regroup, recruit new followers and intensify its activities – both online and on the ground.
Ever-evolving threat
"Today, we face transnational terrorist threats like Da'esh and Al-Qaida that are enduring and able to adapt to new technologies, but also expanding to include individuals and groups that commit terrorist attacks connected to xenophobia, racism and other forms of intolerance", said Mr. Voronkov.
The UN counter-terrorism architecture, largely set up in the wake of the 9/11 attack, helps Member States implement effective frameworks to prevent, address, investigate and prosecute acts of terrorism.
It is also ramping up efforts to help countries adapt to the rapidly changing nature of the threat, which has become more digital and de-centralized in recent years.
Noting that the world is currently witnessing a rapidly evolving situation in Afghanistan "which could have far-reaching implications" around the globe, he cited Da'esh's expanded presence in that country and pointed out that several members of the Taliban have been designated as terrorists by the Security Council.
"We will need to ensure that Afghanistan is never again used as launching pad for global terrorism", stressed the UN official.
He briefed the Council on the eve of the fourth commemoration of the International Day of Remembrance of and Tribute to the Victims of Terrorism, observed annually on 21 August.
Islamic State in Africa
While Da'esh remains focused on reconstituting its capabilities in Iraq and Syria, Mr. Vornkov said the most alarming development in recent months is the group's relentless spread across the African continent.
The so-called "Islamic State in the Greater Sahara" has killed several hundred civilians since the start of 2021 in Mali, Burkina Faso and Niger, while the group's "West Africa Province" will likely gain from the weakening of Boko Haram, with additional spillover of terrorists and foreign fighters from Libya.
Meanwhile, the expansion of Da'esh in Central Africa – and especially in northern Mozambique – could have far-reaching implications for peace and security in the region.
"A global response is urgently needed to support the efforts of African countries and regional organizations to counter terrorism and address its interplay with conflict, organized crime, governance and development gaps", said Mr. Voronkov.
Repatriating women and children
Alongside Da'esh's expansion in Africa and its rapid shift online, Mr. Voronkov also cited the continued detention of thousands of individuals with alleged links to terrorist groups as another factor exacerbating the threat.
Deteriorating conditions in detention facilities and displacement camps in northeast Syria, in particular, are serving as a rallying cry for terrorist activities. They have already fuelled instances of terrorist radicalization, fund-raising, arms smuggling, training and incitement to terror.
Against that backdrop, he echoed calls from officials across the UN for Member States to voluntarily repatriate all concerned individuals, with a particular focus on children.
In September, the Office of Counter-Terrorism (UNOCT) and the UN Children's Fund (UNICEF) will jointly launch a global framework to support countries requesting assistance with protection, voluntary repatriation, prosecution, rehabilitation and reintegration of individuals with suspected links to designated terrorist groups returning from Iraq and Syria.
The framework has already been deployed in Kazakhstan, Kyrgyzstan, Tajikistan and Uzbekistan.
Taliban and Al Qaeda: Putting a fox in charge of the chicken coop?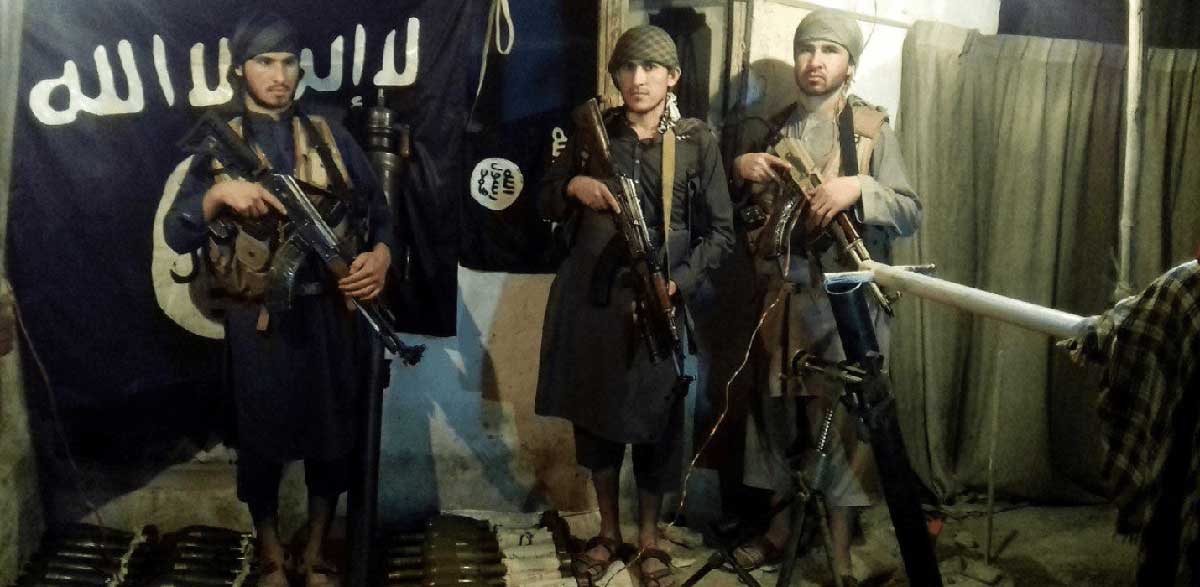 Abu Omar Khorasani was taken from Kabul's Pul-i-Charkhi prison and unceremoniously shot.
The first and only person to have been executed since the Taliban gained full control of Afghanistan, Mr. Khorasani was the head of the Islamic State in South Asia until he was arrested by government forces last year.
The precise circumstances of his execution are not known. His killing was, however, at least in part designed to send a message to the international community, and particularly Afghanistan's neighbours, including China and Iran, as well as Russia, Central Asia's security overlord.
The message was that the Taliban were cracking down on foreign jihadists and militants in Afghanistan.
Mr. Khorasani was an easy symbol. The Taliban and the Islamic State, whose ranks of foreigners are primarily populated by Pakistanis and a sprinkling of Central Asians, Uighurs, Russians, Turks, Iranians, Indonesians, Indians, and Frenchmen, have long been adversarial. The Islamic State recently accused the Taliban of being more nationalist than pious in their negotiations with the United States.
The Taliban message is a partial truth at best. What is true for the Islamic State is not true for Al–Qaeda and others such as the Uighur Turkestan Islamic Party (TIP) and the Islamic Movement of Uzbekistan.
The Taliban appear to believe that they can get away with the differentiation because they perceived the United States as more focused in the withdrawal negotiations on ensuring that the Islamic State, Al-Qaeda, and other militants will not be allowed to use Afghanistan as a base for international operations rather than on getting them expelled from the country.
The perceived US focus may have been rooted in a concern that if Taliban's hands were forced, they would let militants slip out of the country and not hand them over to authorities. That would make it difficult to control their movements or ensure that they are either entered into deradicalization programs or, if warranted, brought to justice.
"It's a Catch-22. The Taliban ensuring that Al Qaeda sticks to rule risks putting a fox in charge of the chicken coop. How much better that is than having foxes run wild remains to be seen," said a retired counter-terrorism official.
Officials of the Trump administration that negotiated the agreement suggest that the continued presence of Al-Qaeda and other militants in Afghanistan would violate the accord with the Taliban.
Former Vice President Mike Pence as well as Trump era State Department counterterrorism coordinator Nathan Sales argued that the deal "required the Taliban…to refuse terrorists safe harbour."
Russia and China, while publicly more measured in their statements, are likely to share western concerns. Russia held military drills earlier this month with Tajik and Uzbek troops in Tajikistan, 20 kilometres from the border with Afghanistan.
Al-Qaeda may have been boosted in recent weeks by multiple prison breaks in which the Taliban freed operatives of Al-Qaeda and other militant groups. It remains unclear however to what degree the breaks will help the group strengthen its presence in Afghanistan.
General Mark Milley, chairman of the US Joint Chiefs of Staff, warned this week that al Qaeda and the Islamic State could quickly rebuild their networks in Afghanistan.
The United Nations recently reported that Al-Qaeda "is present in at least 15 Afghan provinces", and that its affiliate in the Indian subcontinent, "operates under Taliban protection from Kandahar, Helmand and Nimruz provinces."
"Without information on who exactly escaped, it is difficult to determine whether historically significant figures remain within AQ's AfPak network, or if it is mainly composed of newer figures these days, whether local or regional foreign fighters," cautioned political violence scholar Aaron Y. Zelin. Mr. Zelin was referring to Al-Qaeda's Afghanistan-Pakistan network.
Also unclear is whether Al-Qaeda operatives in Iran will be allowed to relocate to Afghanistan.
The prison breaks further go to concerns about relying on the Taliban to police jihadists and other militants with aspirations beyond Afghanistan's borders. Of particular concern is the fact that the balance of power has yet to be determined between Taliban leaders who in recent days have been eager to put a more moderate, accommodating foot forward with security guarantees for their opponents, minorities and women and the group's far-flung less polished rank and file.
The concern about the Taliban's ability and willingness to control militant activity on Afghan soil is magnified by worry regarding the continued existence of warlords with the power to organise violence, provide jobs and public services, and forge or strengthen ties with militants.
"Warlords will play an active role in the future of Afghanistan. They will remain businessmen and political leaders, connected to global economic processes and networks. They will develop the military power that they need to control territory and wage war. They will, finally, continue to fight for more autonomy and, in some cases, might even manage to partially form their old regional polities once again," said Romain Malejacq, author of a book on Afghan warlords.
"Afghanistan's availability as a sanctuary for terrorists is, to say the least, related to its status as a warlord-ridden wasteland," said journalist and author Graeme Wood.
The Taliban's refusal to expel militants not only complicates the group's efforts to garner legitimacy in the international community and particularly its neighbours, even if Al-Qaeda has been significantly weakened since 9/11 and is less focussed on attacking the United States and more on the Muslim world.
It also strengthens those who fear that Afghanistan will again emerge as a launching pad for trans-national political violence. "We are going to go back to a pre-9/11 state—a breeding ground for terrorism," warned Michael McCaul, the ranking Republican member of the US House Foreign Affairs Committee. "They (the Taliban) will not restrict terrorist groups, just ask them to operate low-key," added Douglas London, a former head of CIA counterterrorism operations for South and Southwest Asia.
The Taliban proved already 20 years ago that they valued loyalty when they rejected US and Saudi pressure to hand over Osama bin Laden no matter the cost. The Taliban have since come to appreciate Al Qaeda's fighting skills and contributions to the Afghan militants' cause.
Taliban fighters this week, in a violation of their pledge to inclusiveness, demonstrated their ideological anti-Shiite affinity with Al-Qaeda by blowing up a statue of Abdul Ali Mazari, a Shiite Hazara militia leader killed by the Taliban when they first took power in 1996.
Drones in the Hands of Terrorists: What Happens Then?
Ardian is a counter-terrorism researcher, lecturer and security analyst, with a field research experience in Syria, Iraq, Jordan, Western Europe, the Balkans, Kenya, Somalia and Central Asia. Ardian is the co-founder and director of the American Counterterrorism Targeting and Resilience Institute (ACTRI), a U.S.-based research institute focused on studying translation left-wing, right-wing, and militant jihadi forms of political violence. He holds a Ph.D. in Public Policy and Administration.
Interviewed by Tatyana Kanunnikova.
What will be the role of drones in future terrorist attacks?
If we look at some of the most recent examples in Europe—for instance, the Gatwick Airport incident where drone sightings were reported—these led to a lot of confusion among airport officials as well as policymakers and law enforcement. In this specific case, we are talking about dozens of flights canceled, millions in costs for the airport as a result of the shutdown. We are also talking about the anti-drone technology that needs to be implemented by the airport, which translates into substantial financial costs. If we look at other places, such as active conflict areas, we'll see that Houthi rebels used drones to target and assassinate Yemeni leaders and they were also striking key national infrastructure in places like Saudi Arabia. Even here, in the United States, sightings and illegal actions of drones flying over cities and close to government facilities in some cases speak to the fact that drone operations may be a thing in the future.
Here, in the United States, there are examples of individuals who have attempted or actively pursued ways to utilize remotely piloted aircraft or drone technology in general to cause harm to U.S. interests. For example, in 2012, a group of Virginia-based individuals, with direct or indirect affiliation with Lashkar-e-Taiba, a Pakistan-based terrorist organization, sought to acquire this sort of technology for the terrorist group. In 2011, we had a U.S. national, who actually was a student at one of the reputable universities here in the United States and who plotted to pilot explosive-laden, remotely controlled planes and attack U.S. government facilities and military installations. If we look at the issue from this particular standpoint, there is potential for malicious use of drones in not only active conflict zones but also here in the West, which should not be overlooked.
In 2017, FBI Director Christopher Wray said that drones constituted an imminent terrorist threat to U.S. cities. Is this threat still considered imminent?
That is a good question and that has been part of the discourse here in the United States as well. The concern is that they come with a very low acquisition cost, which presents an opportunity to pursue that kind of technology to many groups, state and non-state actors, including private individuals. One can easily procure parts to build it. It does not require sophistication in terms of running the aircraft as well.
These are all areas of concern for officials and law enforcement, especially here in the West. While I would caution against labelling drone usage for malicious or harmful purposes as the most pressing threat in the West, one should still not discount the fact that local law enforcement and other entities may not be best positioned to counter the drone threat. They are not necessarily best equipped and staffed to adequately address such a threat. I would say it is one thing to confront or operate against drone threats in active conflict zones, where the military has the resources and the capability to address that kind of threat. Domestically, in the West in general, that could be an issue given that we arguably lack the sort of sophistication needed to detect, monitor, and counter drone threat at the local level, in our cities.
Are modern terror groups capable of modifying consumer drones to conduct improvised attacks?
Terrorist groups, especially those of the modern day, have been very capable of doing that. I have witnessed first-hand such cases during our research in Syria and Iraq. I've seen a number of modified consumer drones used by ISIS to target the Peshmerga in the North of Iraq, Iraqi security forces in Mosul and other places. From a structural standpoint, [ISIS] were known for their Phantom DJI models. They often utilized Styrofoam, a light, easily accessible, cheap material to build drones, as well as to modify and turn other drones into actual weapons. In many cases, we saw that they were able to mount certain amounts of IEDs or other explosive devices.
There was, of course, the ability to pursue that kind of technology given a low acquisition cost. One thing that we also see is the mimicry in the use of drone technology. For example, the drone technology that has been used by ISIS is being mimicked by ISIS affiliates in other parts of the world as well because, again, of the low acquisition costs and the ease with which it can be built.
What tactics and techniques do drone-using terrorist groups use?
From my personal research experience as well as experience in places like Syria and Iraq, the drone technology was primarily used to gain intelligence, for surveillance purposes. Drone usage has also proven powerful for propaganda purposes, namely imagery that was captured through drones and exploited for propaganda purposes. Of course, one must not overlook the military-strategic component, such as the ability to mount explosive devices and drop them onto enemies. It also serves to demonstrate "aerial power," which comes, again, with a huge propaganda value that VE and terrorist groups have been able to put to use as well.
Another thing that we see, which is very interesting, is that the drone usage, especially as far as ISIS is concerned, has given them this opportunity to claim the alleged power and control not only on the ground but also in the airspace. This gives the illusion as though—especially as it [ISIS] started losing its controlled area in 2016-2017 and onwards—the drone operations afforded the group with this sort of aerial superiority, the operational capacity to penetrate into the airspace and attack enemy forces. This did give them [ISIS], from a propaganda perspective, a huge boost as well. And we have seen, for example, that ISIS would launch their drones laden with explosives into enemy lines, accompanied by other drones equipped to record such attacks, which was then shared via Telegram or other social media platforms utilized by ISIS for their propaganda purposes. As for the success of their drone-led attacks, it is really debatable; firstly, because they [ISIS] are only going to advertise their successes. We actually do not know much—at least publicly—about their downfalls or any limitations. Some of the images, if we look at some past attacks, in 2017, for example, when ISIS dropped several IEDs via drones onto the Syrian army base storing significant stashes of weapons in a stadium, showed significant damages to the Syrian military. But we do not know with certainty about their successes, the level of their success, as we often see what they choose to share on their media.
What we do know is that it is important for us to differentiate between terrorist groups or non-state actors that have utilized drones in a limited capacity and those that have active drone programs. If we look at organizations like Hezbollah (Kataib Hezbollah), Hamas, ISIS or even Houthis, they do have a record of successfully running drone programs, weaponized drone programs. In fact, these programs are sponsored by a state. For example, we know that Iran has played a significant role in sponsoring Hamas and Hezbollah's use of drones, and so on. Again, when trying to differentiate where the drone threat might come from, it is important to understand the difference between the usage of drones by certain groups or entities in limited capacity versus those who have been running or supporting drone programs.
Are drones more likely to be used as means of transportation or as autonomous weapons?
In many cases, aside from the primary surveillance function, they have been utilized by terrorist groups as a means of transporting explosive and other materials from point A to point B. But as for the use of autonomous weapons, to my knowledge to date, to be able to drive this sort of autonomous drone weapons, they lack such a capability given that such drone technology needs to be accompanied with artificial intelligence. Most of these [drones] are programmed to, say, carry out attacks, drop a bomb, and so on. There has to be artificial intelligence incorporated with these autonomous weapons for them to be effective in other ways. But I have not seen this sort of technology, especially with ISIS. Perhaps, this could be the case with other groups like Hamas and Hezbollah.
What targets would terrorists prioritize when conducting drone attacks?
As for the targets, what we have seen in places like Iraq and Syria, much of the drone strikes targeted, of course, the military, those perceived as enemy. As I mentioned earlier, in 2017, there was a highly publicized attack where ISIS dropped a significant number of explosives onto the Syrian army positions and weapons supply points. Attacks were also carried out against the Iraqi security forces during operations in Mosul. Surveillance function is an important component because it affords this sort of "pre-attack" planning ability to ISIS and other terrorist groups to better organize and coordinate their attacks. They would normally send out drones to collect information and then follow up with an attack, as is often the case. What we have seen is not only the use of drones for attack purposes but also the demonstration of power by sending many drones at the same time to create an illusion or perception that ISIS is capable of attacking with multiple drones and penetrating the enemy's aerial space.
There is a nightmare scenario that small drones can be used to deliver chemical or biological agents in an attack. Or disperse deadly viruses over a public gathering place. Is it real?
In Iraq or Syria, where ISIS or other operating terrorist groups are involved, it is a matter of being able to gain access to chemical or biological weapons. It is not a far-fetched notion. And there are some examples of such incidents taking place. There were some efforts on the part of ISIS to deliver chemical, biological and other weapons of mass destruction via drones.
Are drone strikes effective against terrorist groups like al-Qaeda and ISIS? If yes, why?
As regards counterterrorism, if we ask government officials, they would argue that they are effective. The way to measure such effectiveness would be to look at how certain terrorist leaders—or those associated with terrorist actions at some level—have been targeted. Most recently, Qasim al-Raymi from al Qaeda in Yemen was killed via drones, so that was one measure of success. During the Obama administration, in Yemen alone, we had upwards of 1200 drone attacks targeting different militants. During President Trump, we delivered hundreds of attacks, specifically targeting militants in Yemen, Somalia and other places. In Pakistan alone, the drone targeting campaign lasted over 10 years. We also have the recent example where the Iranian General Qasem Soleimani was targeted and killed via a drone strike.
But again, if we look at terrorist organizations as unified and cohesive organizations, then we could say that killing their leaders specifically should reduce terrorist attacks as well. But we also know that terrorist organizations are not cohesive or unified in many ways. In that regard, the effects of killing a terrorist leader become perplexing or complex. For example, when a terrorist leader is killed, in theory, it should lead to a situation where a terrorist group's leadership and control is undermined. On the other hand, depending on who comes next in the line of succession, the successor may be more prone to violence.
It is a really complicated question. In retaliation, groups may also increase terrorist attacks against civilians. And we have also seen this in terrorist groups with centralized leadership. One must also consider drone attacks leading to civilian casualties and significant grievances. I conducted research with my colleagues in Somalia last year. And during the course of interviews, drone attacks were largely criticized and raised as the source of grievance by some, even leading to recruitment and joining Al Shabaab in some cases. Although those attacks were aimed at Al Shabaab leaders or affiliates, or ISIS operatives, grievances were raised that they did lead to civilian casualties as well.
What are the risks associated with drone operations? Are there ways to mitigate those risks? How do we prevent them?
Some drones can fly at a very high altitude, while some fly only at low altitudes, which can be problematic under either scenario. From an anti-drone technology standpoint, that becomes a problematic proposition and requires a better understanding of how drone technology may be applied in the future. But again, as I mentioned earlier in the example of drone sightings at the Gatwick airport, when it led to significant confusion and material damage, the same thing applies here [in the West] in local contexts because of the inability to fully grasp and understand this emerging technology, but we're also talking about the need to counter that technology if deployed in cities or in other places where it could pose significant difficulties and strains, especially on local governments and law enforcement.
Last year, for the first time in history, drones autonomously attacked humans. According to the UN report, these drones were supplied by Turkey to the Libyan forces. Can machines be allowed to make their own decisions to kill or should autonomous drone attacks be banned?
I have not done much research on the topic, and I do not know if these autonomous attacks led to human casualties. If this is the case, that would change the course of how we understand autonomously driven objects, specifically as it relates to drones. As stated earlier, autonomous weapons, coupled with this sort of artificial intelligence, do make sense in some way, provided that humans exercise some level of control. We have to understand the decision-making process that goes into creating this sort of autonomous technology [drones].
We know from our research that we could feed a certain image to a drone, which would enable that particular drone to carry out an attack based on the image fed. Having said that, a slight change, modification, misreading of that image (or its pixels) by the drone could lead to significant errors in terms of targeting capabilities. The lack of human control may always pose a level of risk. Humans need to play a role in a drone's "decision-making" process. If we look at other fields that utilize these autonomous technologies, like self-driving, autonomous vehicles (AV), one can find errors there as well. From such a perspective, that could be problematic as well. Also, the question is not only how they [autonomous drones] are used but also where and how many of them are used. If we are talking about an autonomous drone being utilized in certain operations, say in a conflict zone like Syria and against ISIS, it may lead to different outcomes as compared to, say, using them in non-conflict areas, in cities and where large segments of civilian population are present. The room for error is especially there in the case of the latter, when operating in spaces where civilians are present. Again, we do not know much [publicly] about this emerging technology, including their decision-making process, their objectives, how they operate in different geographic areas, etc. These are all questions we need to better understand and address.
From our partner RIAC