Tourism: Women Taking the Lead
To mark International Women's Day 2019 UNWTO, in collaboration with UN Women, the German Cooperation Agency (GIZ), World Bank Group and Amadeus, has today released preliminary findings of the Global Report on Women in Tourism, Second Edition.
ITB Berlin, the world's leading trade fair, provided the backdrop to announcing The Global Report. The initial results indicate that across the private and public sectors women are harnessing the potential of tourism to become financially independent, challenge stereotypes and start their own businesses:
The majority of the tourism workforce worldwide is female
Tourism offers greater opportunities for women's entrepreneurship than the wider economy
Tourism policies are increasingly addressing gender-equality
Research has also shown more and more women are challenging gender stereotypes in the sector. In Morocco women have been issued tour guide licenses for the first time. An airline in the UK has doubled the number of female pilots they employ. Uganda's Hotel Owner's Association is now lead by its first female CEO, Jean Byamugisha.
These are but a few examples which can be found around the world. Together, they add up to a growing trend.
Technology has also been an important factor for empowerment, providing women with more training opportunities and stimulating entrepreneurship through easier access to the tourism market.
In the public sphere, policy-makers are waking up to the importance of gender equality in tourism putting measures in place to ensure women fairly share the benefits that tourism can bring.
Speaking on these findings UNWTO Secretary-General, Zurab Pololikashvili, said that "tourism is leading the charge for female empowerment all over the world".
He added: "UNWTO is firmly committed to working towards UN Sustainable Development Goal 5 – the empowerment of women and girls – and ensuring that tourism continues to be at the forefront of gender-equality efforts."
UNWTO is compiling the second edition of the Global Report on Women in Tourism in collaboration with UN Women, GIZ, World Bank Group and Amadeus. These preliminary findings have been released to mark International Women's Day 2019. The full report will be published in Autumn 2019.
Walvis Bay to net more tourists, thanks to upgraded port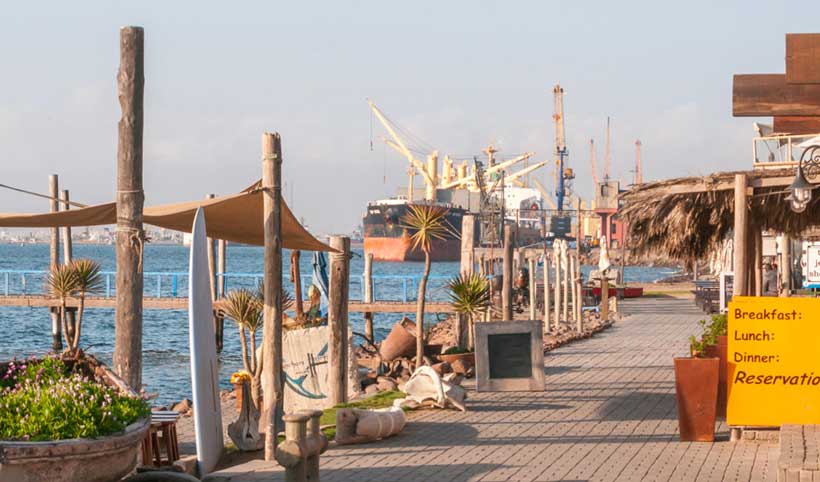 With its sand dunes and abundant birdlife, Walvis Bay is already an important centre of tourism activity in Namibia. The bay is a safe haven for sea vessels because of its natural deep-water harbour, protected by a sandspit, being the only natural harbour along the country's coast.
The municipality of 110,000 people on the Namibian coast, draws large numbers of southern right whales to its waters, in this town whose name means "Whale Bay". Immanuel Wilfried has been the proud mayor since 2016.
"Of all the towns, we probably have the biggest potential to add more value to our national tourism industry, thanks to the variety of opportunities. A waterfront of international standard is on the cards and we are getting ready to accommodate the foreseen increased number of tourists. The demand from various companies to purchase land is very high. Land for the construction of an oil refinery has just been allocated," he said.
The growing interest in the city is largely due to the expansion of Walvis Bay port. Wilfried is looking forward to its inauguration and anticipates "not only jobs to be created and business to be boosted but also people to move and settle in town. The expansion of the port will benefit everyone: Walvis Bay, Namibia and all the landlocked countries."
With a greater number of tourists, eating out places will be in demand and Walvis Bay has seen an upstart in new ventures, including a sushi restaurant – the first on the coast.
"Currently we have seasonal tourists, mostly pre-booked by travel agencies who just pass by. With the new infrastructure, tourists will now stop. I believe in this strongly. Therefore, I have invested in a restaurant: the first sushi lounge on the coast," said David Hamupembe, a middle-aged instructor at the maritime school of Walvis Bay.
After learning about the future capacity of the port to host cruise ships and the construction of the waterfront and marina, Hamupembe opened his restaurant in May 2019 and employs 3 staff.
On 2 August, the Government of Namibia and the Namibian Ports Authority (Namport) inaugurated the new Container Terminal of the Walvis Port with a capacity to handle 750,000 twenty-foot equivalent unit (TEUs) and its four ship-to-shore cranes with 65-ton capacity. This key milestone was realized with support and funding from the African Development Bank, amounting to $200 million, to Namport in 2013. The expanded port of Walvis Bay aims to be the preferred African west coast port for southern and central African logistics operations. Botswana, Zambia and Zimbabwe already have their dry inland ports.
With the expansion of the port, a special wharf was constructed to accommodate cruise ships. Direct access to the future waterfront will be key to attract more tourists.
Opposite the main gate of the port, the Mission to Seafarers, a Christian charity, has been serving merchant crews arriving in Walvis Bay since 1957. Gail Wearne has been working at the mission for 20 years, mostly as the manager. She hopes the expansion will bring more vessels and seafarers.
"It can only do us good. We used to have about 2,000 seafarers per month. Over the past two years it dropped and today we only receive approximately 1,300 people."
This drop is due to different factors, mostly the reduced amount of time spent in port by the crews.
"With the expansion, there will be more ships and more people. The more people we get, the happier we are."
Supporting Women in Tourism to Gain More Digital Skills Makes Business Sense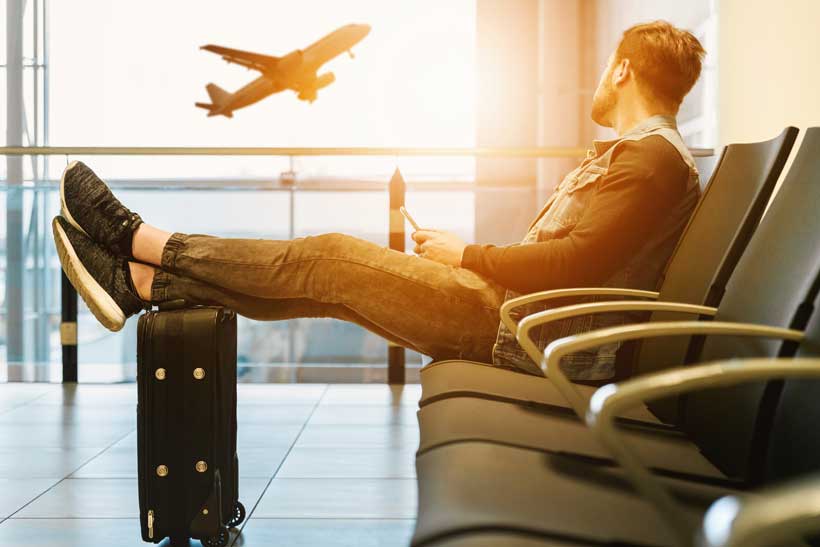 In cities and towns across Malaysia, blink and you may miss one of the country's most promising sources of income.
Among the most successful hosts for accommodation provider Airbnb in Malaysia are women, who in 2018 earned USD 39 million from welcoming visitors to stay with their families.
New Opportunities for Women
These women-run businesses may reflect the future of tourism. Digital technology can enhance opportunities in this rapidly expanding sector whose labor force is more than 50 per cent female. With more digital skills, women entrepreneurs can tap larger markets and boost their incomes.
There is a catch, though. Digital skills can be elusive for many women.
"Women have less access to technology," said Jane Stacey, Head of Tourism at the Organization for Economic Cooperation and Development, or OECD, at an APEC conference of tourism experts. For example, over 300 million fewer women have access to mobile internet, she explained.
Alcinda Trawen, Chair of APEC's Tourism Working Group, confirms tourism's digital gap. "One of the biggest challenges that the tourism industry faces and one that everyone else faces across APEC is the digital divide," said Trawen.
Currently, the APEC Tourism Working Group looks at policies that can help the sector achieve better results, such as targeting more women for digital skills training. Narrowing the digital gap aligns with two of the priorities set by APEC 2019 host economy Chile: boosting women's economic empowerment as well as the digital economy.
Tourism Continues to Grow
Women traditionally dominate the tourism industry, where they have more opportunities to advance. According to a report by the World Travel and Tourism Council, economies who enjoy strong growth of tourism, such as APEC economies Indonesia and Mexico, also see more jobs and higher incomes for women.
The expansion of global tourism looks set to continue. Air travel is expected to double in twenty years. Tourism already created 1 out of 5 new jobs in the last five years. The so-called 'experience economy', favored by younger generations for its 'authentic' offerings, may enjoy particularly high growth.
'Experience economy' experts say that women can catch up on digital skills. According to Nayana RenuKumar, Public Policy Lead for Airbnb Experiences in the Americas and Asia Pacific region, women account for more than half of Airbnb hosts. Supporting women entrepreneurs makes business sense.
"If we are not helping women and SMEs, we are losing out on 50 per cent of the population. It is our loss," said RenuKumar.
Comprehensive Support for Digital World Success
Bringing women into the digital economy can be a long process. In the early days of training women hosts in rural areas, Airbnb realized that many newly trained hosts struggled to come online. The reason? A lack of bank accounts.
Indeed, the preliminary findings of APEC's upcoming Women and the Economy Dashboard show that while 58.6 per cent of women across the region are economically active, only 33.8 per cent of women have savings at financial institutions.
The experience presented a key lesson about economic empowerment. If you are on the margins of the economy, you need comprehensive support to succeed in the digital world. The US-based firm has responded by offering their partners access to targeted promotional support, professional photography, and a broader network of institutions.
Policymakers can help too. Digital literacy programs that work closely with industry, colleges, and training institutes can help small businesses keep up with evolving technology. Any skills-training initiative must have more women in the mix, advised OECD's Stacey.
"Both governments and industry have a role to play in helping women and small businesses have access to digital tools and infrastructure," said Stacey.
Efforts are underway. The APEC Policy Partnership for Women and the Economy, for example, is preparing a roadmap on how to strengthen women's economic empowerment in the region.
Already an important driver of tourism growth, with more tools and support women entrepreneurs can bring even more prosperity to APEC economies.
WTO Leads Discussion on "Tourism Financing for the 2030 Agenda"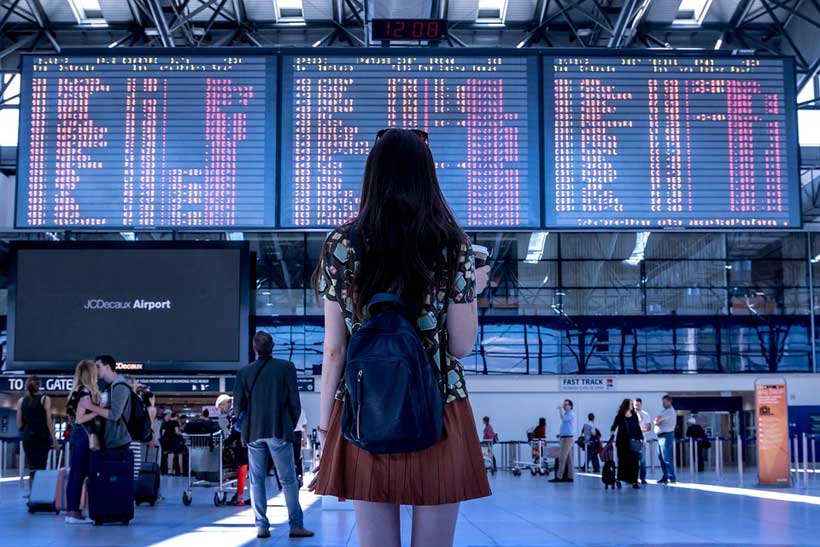 Tourism's unique potential as a tool for driving the global sustainable development agenda has taken center stage at a special event hosted by the World Tourism Organization (UNWTO) in Geneva, Switzerland.
The session, entitled "Tourism Financing for the 2030 Agenda" was held during the 2019 Global Review of Aid for Trade at the headquarters of the World Trade Organization (WTO). UNWTO Secretary-General Zurab Pololikashvili began the discussions by highlighting the key role that the global tourism sector plays in economic growth and job creation.
Ministers, development partners and financing institutions need to better understand and recognize how tourism can contribute to the 2030 Sustainable Agenda. Tourism is explicitly mentioned as a target in three of the 17 Sustainable Development Goals (8, 12 and 14), though, as speakers at the Geneva session noted, for the sector to really realize its enormous potential, the amount of aid and development financing directed towards tourism needs to be increased significantly. Unlocking Tourism's potential for realizing the 2030 Agenda requires a combination of effective and robust policy frameworks, enhanced private sector action, and an innovative approach to partnerships for development cooperation.
"This is an important time for both the tourism and the international development sectors," said Mr. Pololikashvili.
"Strengthening and unlocking aid flows for tourism will help the sector be a driver of job creation, as well as of social and economic development and economic diversity. UNWTO welcomes the opportunity to join ministers, tourism leaders and our partners for these important talks here in Geneva. Working together we can harness the power of the new aid architecture and ensure that nobody gets left behind as tourism transforms lives around the world."
Also joining Mr Pololikashvili for the session were Ms. Arancha González, Executive Director, International Trade Centre (ITC), H.E Dr. Rania Al- Mashat, Minister of Tourism, The Arab Republic of Egypt, Mr. Toshiyuki Nakamura, Director General, Japan International Cooperation Agency (JICA), and Ms. Caroline Freund, Director of Trade, Regional Integration and Investment Climate, World Bank.