Breitling and Bentley: Partners in Luxury and Performance
Breitling and Britain's Bentley Motors enjoy the longest-ever partnership between a watch brand and an automo­bile manufacturer. In fact, it dates back to 2003, when Bentley, the world's most admired luxury car brand, launched the very first Continental GT. Every detail in this unrivaled grand tourer reflected Bentley's ongoing commitment to quality, luxury, and performance, and, fittingly, the company chose Breitling to design the onboard clock. It was the beginning of an important partnership for both brands, and now Breitling has announced the release of the Premier Bentley Centenary Limited Edition, which celebrates 100 years of luxury motoring excellence.
Breitling's partnership with Bentley Motors can be traced back to 2002, when the iconic automobile brand was designing its legendary Continental GT. Bentley commissioned Breitling to create an onboard clock that would reflect the unparalleled luxury, peerless quality, and extraordinary performance of the new grand tourer, which was debuted in 2003.
At this year's Geneva International Motor Show, Breitling introduced the Premier Bentley Centenary Limited Edition wristwatch on March 5, 2019, to commemorate the partnership and celebrate Bentley's 100 years of luxury motoring excellence.
Breitling CEO Georges Kern says the new watch reflects the values his brand shares with the legendary British automaker: "We're proud of our partnership with Bentley. Both companies are known for quality, performance, and design excellence, and both are built on powerful legacies. The Premier Bentley Centenary Limited Edition is a celebration of Bentley's history, its luxury, and its incredible racing pedigree, as well as its important, intimate connection to Breitling."
In 2018, Breitling introduced the Premier B01 Chronograph 42 Bentley British Racing Green, a striking wristwatch with a distinctive British racing green dial.
The Breitling Premier Bentley Centenary Limited Edition
The Breitling Premier Bentley Centenary Limited Edition is an exceptional member of the Swiss watch brand's elegant Premier collection. Produced in 18 k red gold and stainless-steel versions, some outstanding design features distinguish these limited-edition timepieces from all others.
The elegant, unique brown elm burl dial with black subdials (a chronograph minute counter at 3 o'clock and a small-second subdial at 9 o'clock) is particularly eye-catching. These contrasting subdials indicate that the watches are powered by Breitling's flagship Manufacture Caliber 01. The in-house mechanical movement delivers an impressive power reserve of approximately 70 hours.
The movement is visible through a unique transparent caseback featuring a Bentley logo. The 18 k red gold version is engraved with a "ONE OF 200" inscription, while the stainless-steel version is inscribed "ONE OF 1000", confirmation of the edition sizes for the watches.
The dial features a white tachymeter scale on a black inner bezel around the dial, with a red tachymeter inscription.
The Breitling Premier Bentley Centenary Limited Edition in 18 k red gold is presented on a brown leather strap whose pattern and stitching were inspired by the seats in a Bentley. The stainless-steel version will be avail­able on the brown Bentley-inspired leather strap as well or on a stainless-steel bracelet.
On the left-hand side of the 42-millimeter stainless-­steel case is a plate with an engraved "Bentley" inscription, whose design is based on the dashboard of the historic supercharged 1929 "Blower" Bentley.
The Breitling Premier Bentley Centenary Limited Edition is a COSC-certified chronometer, an independent confirmation of its precision.
The Breitling Premier: Elegant Watches for Men and Women of Style, Purpose, and Action
In the 1940s, Breitling introduced its first collection of truly elegant watches, which were defined by their fashionable flair. The new Breitling Premier collection combines purpose with style, delivering quality, performance, and timeless design that are worthy of the watch brand's proud legacy.
Celebrating a Motoring Legacy
At the Geneva International Motor Show, Bentley celebrated its 100th anniversary with the introduction of the Centenary Limited Edition – Continental GT Number 9 Edition by Mulliner. On the same day, Breitling launched the Breitling Premier Bentley Centenary Limited Edition.
Adrian Hallmark, Chairman and Chief Executive of Bentley Motors, commented: "The long-standing collaboration between Bentley and Breitling is a sterling example of how brands with shared values work together in an authentic way – the performance of both is enhanced. While we are certainly celebrating our past in our centenary year, our focus is on a future characterized by our passion for innovation. It is exciting to introduce our Centenary Limited Edition – Continental GT Number 9 Edition at the same time and in the same place that Breitling is launching its Premier Bentley Centenary Limited Edition watch. These two releases define both companies' unwavering commitment to technological excellence, expert craftsmanship, and a pioneering spirit."
While Bentley is known for its luxurious road cars, the brand also has an impressive history on the track. Between 1924 and 1930, the famous Bentley Boys and Girls won the 24 Hours of Le Mans race five times. That success, however, is not only a part of the brand's distant past. In 2003, Bentley returned to Le Mans and took the first and second place finishes. At that edition of the world's most famous endurance race, Breitling was Team Bentley's proud main sponsor.
Sir Tim Birkin was one of the legendary Bentley Boys, and it was in the No. 9 – his own car – that he raced and broke records in. It was his vision that brought a supercharger to a Bentley. While the official name of the car was "4½ Litre Supercharged," they soon became widely known and admired as the "Blower" Bentleys.
Perhaps the greatest of all the Blower's races was the 1930 Le Mans, where Sir Tim drove the second of the five Birkin team cars, registration UU 5872 and carrying race number 9.
In celebration of the car and its driver, the Bentley Continental GT Number 9 Edition by Mulliner features a wood insert from the seat of his iconic 1930 No. 9 Le Mans race car. Set in resin and situated in the middle of the center dial of the rotating display, it adds a tantalizing piece of history to each Limited Edition.
When Sir Tim Birkin's car was being restored, it was necessary to replace the wood insert, making the original wood available for a place of honor in the new automobiles.
Breitling's Connection to a Rich Racing Tradition
The wooden dials that contribute to the allure of the Premier Bentley Centenary Limited Edition watches are an important link to the wood inserts in the new Continental GT Number 9 Edition and, by extension, to the days in which the original Bentley Boys and Girls attracted so much attention with their successes on the track and their headline-making antics when they were not racing. The Breitling Premier Bentley Centenary Limited Edition watches are a stunning celebration of two great luxury brands that are appreciated around the globe for their design, their performance, and their history.
Designing a Luxury Bathroom: Tips from London's Top Showroom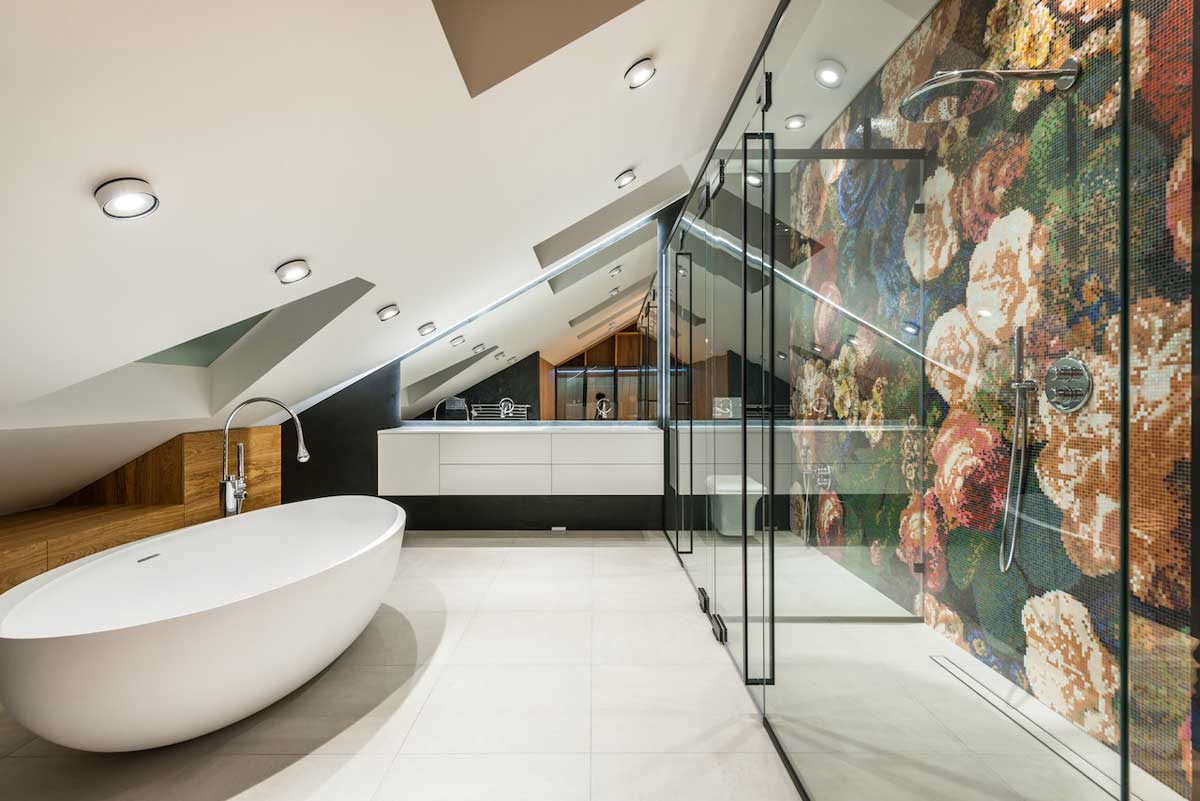 The bathroom is frequently regarded as one of the essential rooms in a home because of its overall usefulness and capacity to instill a sense of luxury and relaxation. A well-designed bathroom can make all the difference in establishing a sanctuary inside your house, from luxurious soaking tubs to chic fixtures.
In this article, we'll provide tips and insights into designing a luxury bathroom that will upgrade your space, impress your guests, and provide you with a personal oasis to unwind and relax. You will also need to invest in some bathroom essentials to achieve your desired look. For people in the UK, especially London, consider visiting Letta London's premier bathroom showroom to get the essential supplies to transform your bathing space into a luxurious sanctuary.
Tip 1. Maximize Space with the Right Layout
Your bathroom layout can impact usability and aesthetic appeal. Making the most available space is essential to create a cozy and pleasant atmosphere when designing a luxury bathroom. Consider adding a double vanity so you have enough counter space. Additionally, it will make the area symmetrical.
You could add a standalone tub as the room's center point if there is enough area. It will give the place a hint of richness. Another excellent suggestion for making the shower feel more prominent and airy is to install a glass enclosure.
Tip 2. Choose the Right Materials
The materials you choose will significantly influence your bathroom's design and atmosphere. When it comes to luxury bathrooms, marble is a popular choice. Its natural elegance and timeless beauty can instantly elevate the aesthetic of any bathroom. However, it must be noted that marble requires special care and maintenance to keep it looking its best. If you prefer a low-maintenance option, consider porcelain or ceramic tiles that mimic the look of marble.
Brass fixtures can also add glamour and sophistication to your bath space. Choose showerheads, faucets, towel bars, and robe hooks from brass. Pairing brass fixtures with a neutral color palette can create a chic and contemporary look.
Tip 3: Create a Spa-Like Atmosphere
Consider incorporating spa-like elements into your room's design to create a truly indulgent space. This could include a large soaking tub, a steam shower, or a sauna. Adding these elements can help to create a space that feels like a personal spa retreat, perfect for unwinding after a long day.
Tip 4. Lighting is Key
The proper lighting can make all the difference in a luxury bathroom. It can enhance the ambiance, highlight key features, and create a relaxing atmosphere. One way to achieve this is by combining task and ambient lighting.
For applying makeup and grooming, task lighting is crucial. Install sconces or pendant lights above the vanity area to provide ample lighting for these tasks. Ambient lighting, on the other hand, can create a soothing atmosphere. Consider installing dimmer switches or chandeliers to create a warm and inviting glow.
Tip 5. Use Natural Materials
The classic elegance of natural materials is unmatched when designing a luxury bathroom. Using raw materials in the design of your space can make it feel warm, inviting, opulent, and soothing. Plants bring a sense of nature into your home while also removing toxins from the air and lowering stress levels.
Another organic material that can bring warmth and character to the décor of your bathroom is wood. Your bathroom can feel like a spa getaway in your house by utilizing natural stone, natural linens, and natural lighting.
Tip 6. Use Natural Materials
Modern technology has transformed our bathrooms, offering a range of advanced accessories and equipment to elevate both usability and comfort. From luxury features to practical gadgets, the possibilities are endless for upgrading your bathroom experience.
To spruce up your bathroom, why not install a novel shower system that quickly adjusts water pressure, temperature, and flow with a single button? Elevate your daily shower experience by adding a built-in music system or a heated towel rack for added extravagance.
Tip 7. Add Luxury Touches
The finishing touches can make all the difference in a luxury bathroom. From plush towels and bathrobes to scented candles and artwork, there are plenty of ways to add a touch of luxury to your space.
Invest in high-quality towels and bath mats from soft, absorbent materials like Egyptian cotton. These small details can make your everyday routine feel more indulgent. Adding artwork or a statement mirror can also create a sense of sophistication and personality in the space.
Conclusion
Designing a luxurious bathroom can be difficult, but it is a highly satisfying endeavor with the proper method and guidance. A high-end bathroom can upgrade daily habits by providing a space that meets practical and lavish needs.
From indulging in an intelligent shower to basking in well-adjusted lighting, each design component can positively impact your well-being, transforming your morning or evening routine into a genuinely satisfying occasion. Whether you're starting from scratch or renovating an existing space, these tips can help you achieve the bathroom of your dreams.
Guide On Doing Boys Haircuts
Boys haircuts are versatile, and determining the best haircut for your boy depends on their facial shape and hair texture. If you love bonding with your son, you can extend that by giving him his haircut rather than taking him to the hairdresser. If you have the proper guide, the haircuts are not complicated.
Doing your little man's hair helps save both money and time that could be spent visiting the barber. The process is quite simple as long as you understand the boy and have the right tools for the process. You will most likely need clippers and scissors for typical haircuts. Here is a guide on how to come up with boys haircuts in the comfort of your home.
Place A Towel On His Shoulders
Some people tend to ignore this step, but it is important. The towel acts as a protection so that you won't have the chopped hair falling through the neck to his shoulder or getting all over his clothes.
The hair strays that fall off are usually messy and itchy if they fall on body parts other than the head. This may be a bad destruction to the boy and can make your experience and his in cutting the hair uncomfortable.
Selecting The Clipper Number
This decision depends on the haircut you will give the boy. Each clipper number matches the length of hair that will be left on the scalp. The higher the number, the longer the hair that will be left and vice versa.
It would be best if you had a proper understanding of the boy since, most of the time, you make the decision for him. You should know whether he is comfortable with longer or shorter haircuts.
Make A Decision On Where To Clip
In most cases, boys haircuts are done with clippers for the sides and the back but a pair of scissors for the top. However, using clippers on the entire head is a better idea because it gives a more consistent look than when scissors are used to chop the hair on the top.
If you have to use scissors on the top, decide where to stop the clipping and figure out how to create a smooth transition between the haircut using scissors and that cut using clippers. The hair should be consistent and even such that it is not so obvious some parts were done using scissors while others were done using clippers.
Remember to use different clipper sizes in haircuts where a fade is needed. Ensure that you are consistent on where the clipping stops, and if possible, mark it with a washable marker to avoid confusion when you run the clippers the second time to tidy up the haircut.
Begin From The Bottom Of The Hairline
When using clippers, ensure that you hold them at a ninety degrees angle. Start from the bottom of the hairline and gradually work your way up, depending on your expected results.
Work Around The Whole Head
Smoothly work all around the head, observing the same rules and confirming that you get a clean shave. Always run the clipper several times to ensure you get a clean shave and that no uneven portions are left out.
Cutting The Hair At The Top
You will most need scissors to style the hair at the top. Always consider the results you are looking for before initializing any cutting.
When cutting the hair, starting with small portions and working your way down until you achieve the required results is best. In most cases, you will not need to chop off a lot of the boy's hair on top unless he has long hair and you are going for a short haircut.
You should ensure that the hair on the top is dry when cutting it because wet hair is usually shrunk and does not give a picture of the exact length you are working with.
Styling And Cleaning Up
Wash up to get rid of the hair that has been cut off, and apply suitable hair products. Finish up by styling the hair the way the boy likes it.
7 times a celebrity has made a social statement with their style
Celebrity fashion has always been talked about in the media. From Gaga's iconic VMA meat dress to Jason Sudeikis' statement suit about racism in football during the Ted Lasso premiere, celebrities know how to use the red carpet as a platform for political activism.
Fashion is about so much more than a label, style can tell a story in seconds, making it the perfect outlet for opinion leaders with popular platforms.
Look closely at seven key moments in fashion history when a celebrity outfit made the next day's newspaper.
Lady Gaga / Meat Dress
The 2010 VMAs will always go down in history thanks to Lady Gaga's most iconic fashion statement, the meat dress. Known for her quirky style and her passion for using her platform for good, she's not s stranger to an out-there outfit, but this one came with a social cause behind it.
In a protest against the US military's "Don't Ask, Don't Tell" policy that prevented military workers from being open about their sexuality, Gaga used the meat dress to speak up about sexuality not being a choice.
"If we don't stand up for what we believe in and if we don't fight for our rights…pretty soon we're going to have as much rights as the meat on our bones," she told Ellen.
Less than a year later, the same policy was fully repealed in September 2011.
Laverne Cox / #TransIsBeautiful
Second up is Laverne Cox, with her statement style choice at the 2019 Emmy awards. Carrying a rainbow clutch designed by Edie Parker, she sported the statement #TransIsBeautiful to draw attention to the discrimination of Trans people in the US Supreme Court.
Protesting against the discrimination of employment rights in the LGBTQ+ community under the Title VII of the Civil Rights Act of 1964, Laverne Cox stated that "A lot of people aren't talking about this case, and it has implications for the LGBT community. But it has implications for women and anyone who doesn't conform to someone else's idea of how you should be… A man or woman or neither," in a recent interview with E!
Just a year later, the Supreme Court rectified the act, ruling that LGBTQ+ employees would be protected from work-based discrimination.
Jason Sudeikis / Racism In Football
(Image Source: Instagram)
Ted Lasso actor Jason Sudeikis also made a statement during the premiere of the newest season of the hit football-focused show Ted Lasso.
Choosing to sport a black top with the names of three black England team players on it, the star started a conversation about racism in football after the three players showcased faced racial abuse on the back of the 2020 European cup.
"They caught a lot of guff online, the three young Black men," Sudeikis explained "And our show is rooted in both, you know, despising things like bullying and racism or whatnot, but it also is rooted and takes place in London, in England. And so yeah, it was just our way to use this big fancy premiere to spotlight them and let them know we got their back."
Alexandria Ocasio Cortez / Tax The Rich
(Image Source: Instagram)
Who says political figures can't make statements with their fashion too? At the 2021 Met Gala, American politician Alexandria Ocasio Cortez did just that with her "TAX THE RICH' dress.
In an attempt to get the attention of NYC elected officials who would be attending the event, she took to the red carpet to share her options on the healthcare system and climate action.
"The medium is the message," she said on Instagram. "The time is now for childcare, healthcare, and climate action for all. Tax the Rich."
Spike Lee / Kobe Bryant Tribute
Fashion statements don't always have to be political. American filmmaker Spike Lee gave us an example of that at the 2020 Oscars after walking the red carpet in a fashion tribute to the late Lakers player Kobe Bryant.
Laced in Lakers colours, purple and gold and embodied with the number 24, the emotional message paid tribute to the work Lee did with Kobe in his last documentary, Kobe Doin' Work.
Lizzo / VOTE Dress
Lizzo is known for her extroverted personality and strong moral compass, so fans were not surprised to see her rocking her own fashion social statement at the 2020 Billboard Music Awards.
With just a few months left before the presidential election, Lizzo used her platform to encourage young fans to get out and vote.
Wearing a black Christian Siriano dress plastered with the word 'VOTE', she definitely stood out amongst the crowd.
Better still, after winning the award for Top Song Sales, she used her acceptance speech to further enhance her fashion statement.
"I've been thinking a lot about suppression and the voices that refused to be suppressed," she said. "I wonder, would I be standing here right now if it weren't for the big Black women who refused to have their voices suppressed? …Whether it's through music, protest, or your right to vote, use your power, use your voice, and refuse to be suppressed."
Harry Styles / Genderless Fashion
Last but not least, international pop star Harry styles has also had the media talking with his newest fashion statements. After dressing up as Dorothy from the Wizard of OZ during his Love on Tour, Madison Square Garden performance, the singer came under fire for wearing feminine clothes.
Styles has since used his platform to remove gender stigmas from the fashion world. As the first man to appear on the cover of American Vogue in a dress, he uses his stage to campaign for LGBTQ+ rights, especially in the fashion industry.
"I'm not just sprinkling in sexual ambiguity to be interesting, I want things to look a certain way," he told the Guardian. "Not because it makes me look gay, or it makes me look straight, or it makes me look bisexual, but because I think it looks cool."
What's next for the fashion world?
As long as fashion exists, it will be used to tell a story and make a statement. If you want to see yourself better, it's time to take a look at what your own style says about you.
As celebrities make movements with their clothing choices, could it be time for you to make a style statement too?