Born out of Cisco, Texas, in 1919, Hilton approaches its 100th anniversary in May of this year. In nearly 100 years of hospitality, its hotels around the world have pioneered innovation, shaped communities, become part of the fabric of popular culture and developed into iconic destinations.
Anniversaries are an opportune time to reflect, to look ahead, to celebrate and, of course, to travel. Hilton now has more than 5,600 properties around the world in 113 countries and territories, but these 10 iconic properties top the list as must-see destinations to fully take in Hilton's 100th year. From culinary and design innovations to regional and historical significance, these hotels are reimagining the travel experience and have played a role in defining not only Hilton's unique history over the past century, but history itself.
Americas
Conrad Hotels & Resorts' highly anticipated Conrad Washington, DC will welcome guests starting in April 2019. Introducing a new era of hospitality for travelers seeking modern luxury in the heart of the nation's capital, Swiss architecture firm Herzog and de Meuron designed the sleek and contemporary property. The signature restaurant, Estuary, led by "Top Chef" alumni Michael Voltaggio and his brother Bryan Voltaggio, will feature a seasonal menu that highlights the flavors of the nearby Chesapeake Bay area. The property's unique architecture includes a dedicated rooftop bar featuring panoramic views of the U.S. capitol, which will offer discerning travelers an experience unlike any other in the world's most influential city.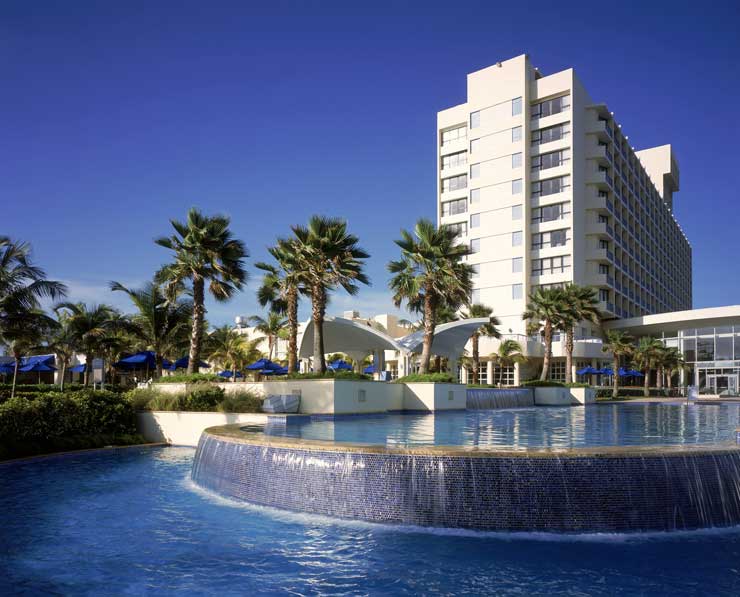 Named a 2019 Place to Stay by Forbes, rediscover Caribe Hilton, making its debut later this year after a multimillion dollar restoration and reinvention following devastation from 2017's Hurricane Maria. Famous as the birthplace of the piña colada, the iconic resort has been wowing guests since 1949, when it opened as the first international Hilton hotel. Sip the hotel's creamy refreshment, now Puerto Rico's official drink, or explore the views of San Juan's shoreline from the exclusive, lushly landscaped 17-acre peninsula.
Experience a working piece of history, and a beautiful one at that, with a stay at the historic Palmer House – A Hilton Hotel. Indulge in a chocolate brownie at the very place where they were invented in 1893 (that's right, thank Bertha Palmer). Take a grand tour with the resident historian and peruse the hotel museum. The fabled Empire Dining Room, converted to "café society" supper club in 1933, welcomed legendary entertainers including Frank Sinatra, Judy Garland, Ella Fitzgerald, Louis Armstrong, Liberace and more.
Take in extraordinary views of the city, beach and iconic landmarks from Hilton Rio de Janeiro Copacabana. Opened as a Hilton property in 2017, the beachfront resort marked Hilton's 100th opening in Latin America. The hotel is located in the famous Copacabana neighborhood, one of Brazil's most visited destinations. Among the tallest and largest hotels in the area, guests can enjoy a 360-degree view of the city's three main tourist attractions – Copacabana Beach, the Christ the Redeemer statue and Sugarloaf Mountain, from one of the hotel's two exclusive pools.
EMEA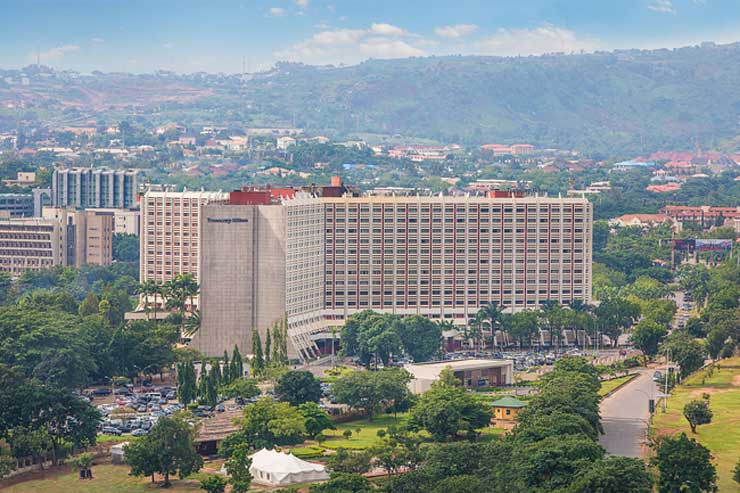 Discover Nigeria from the flagship of its hospitality industry, the Transcorp Hilton Abuja. Built in a remote location in the '80s, the hotel pioneered a bustling community and catalyzed Abuja's evolution into the thriving capital city it is today. Centrally located in the capital's commercial district, the award-winning hotel is one of the largest in sub-saharan Africa and serves as a national landmark, having hosted countless heads of state and global events. Whether exploring the busy city, learning about traditional village life at the on-site Abuja handicraft village where artisans display their work or visiting the natural rock formations on the edge of the city, Transcorp Hilton Abuja is a perfect base for travel in Nigeria.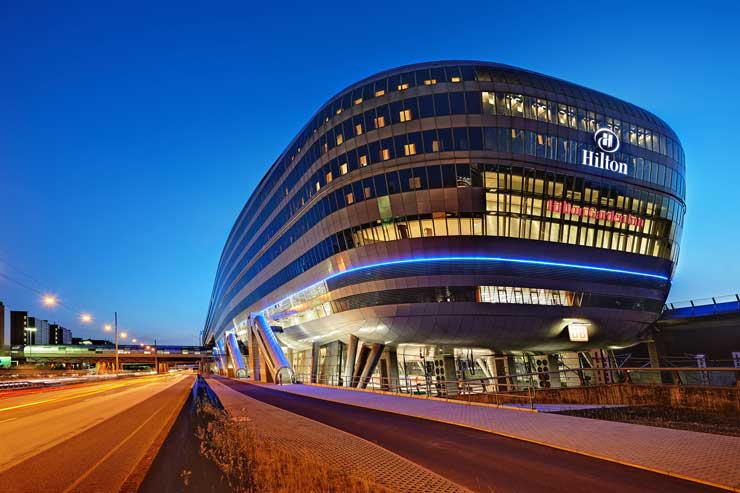 Upgrade your airport hotel expectations this year with a stay at the highly awarded Hilton Frankfurt Airport. Awarded "Best Airport Hotel" for Germany, Europe and Internationally – several times over – this Frankfurt hotel combines futuristic design and authentic hospitality and is walking distance to Terminal 1 by sky walk. Designed for comfort and convenience, rooms are decorated in rich, warm colors and offer sound-proof windows, creating a sanctuary for the modern traveler to unwind or catch up on work.
Situated in the heart of the city, Hilton Istanbul Bosphorus has a storied past spanning six decades. The first international five-star hotel in Turkey, Hilton Istanbul Bosphorus symbolized a new beginning in Istanbul's social scene and was very important for Conrad Hilton, as a key part in his plans to expand throughout Europe. Take a dip in the pool, designed in the very shape of Conrad Hilton's footstep, or head to the Lobby Lounge of Hilton Istanbul Bosphorus for high tea, a tradition that became a fixture among the social life of Istanbulites shortly after the hotel's opening, even inspiring movies of the period.
APAC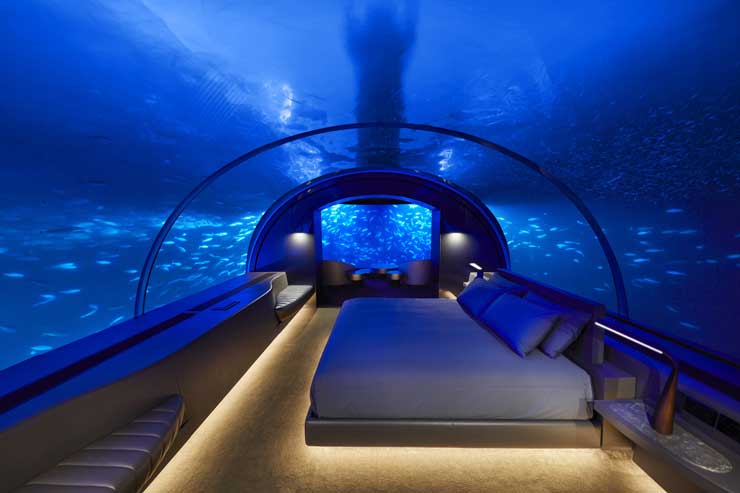 Applauded for its pioneering achievements and sustainable approach to travel, Conrad Maldives Rangali Island was the first resort to offer undersea dining at its restaurant Ithaa, and it is home to THE MURAKA, the first-of-its-kind residence both above and below the surface of the Indian Ocean. Two spas, including one over the sea with glass-floored treatment rooms, offer guests relaxation and rejuvenation. The rare and diverse marine wildlife on show cements Conrad Maldives Rangali Island as one of the premier island destinations worldwide.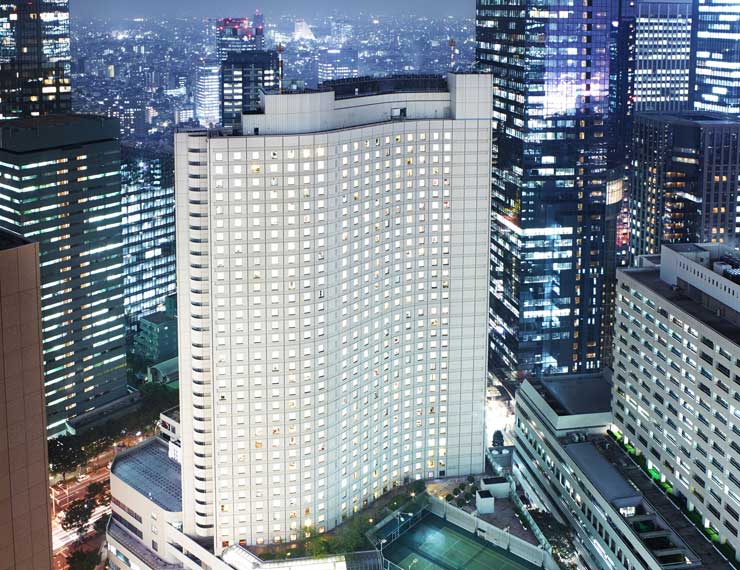 Opened in 1963, this Tokyo staple marked the first hotel of a global brand in Japan and has continued to drive Japanese hospitality forward ever since. Relocated to its current spot in Nishi Shinjuku in the mid-'80s, Hilton Tokyo has hosted numerous prominent guests from politicians to international rock bands and has introduced a bevy of culinary newness to Japan, including the first sommelier service, the first Chinese all-you-can-eat service in Japan and the first dessert buffet.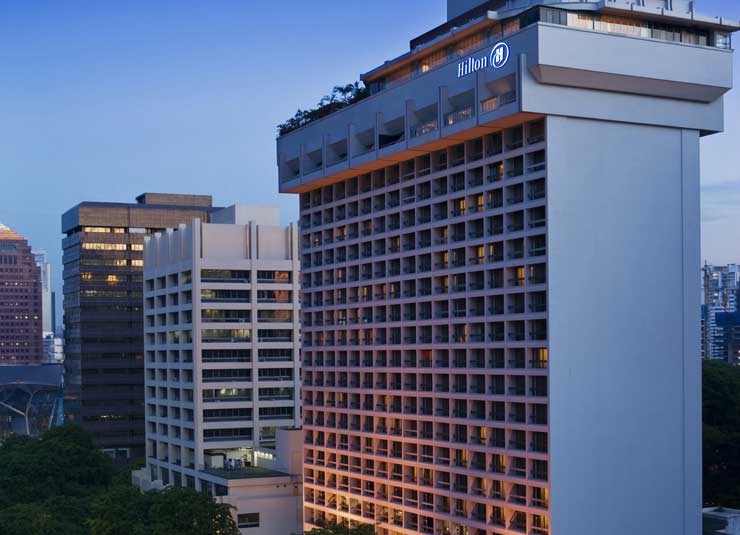 An institution in Singapore's hospitality scene and a foodie's delight, Hilton Singapore was among the first international hotels to bring its trademark level of service excellence and culinary innovation to the garden city. Hilton Singapore was the first hotel in Asia to achieve Marine Stewardship Council and Aquaculture Stewardship Council certifications, assuring seafood dishes with the respective ecolabels have been prepared with sustainably caught and farmed seafood sources. Try the hotel's Opus Bar & Grill's prime-cuts that are dry aged in-house, or savor Italian gastronomy with unique Japanese flair at the award-winning il Cielo.