The European Agenda on Migration: EU needs to sustain progress made over the past 4 years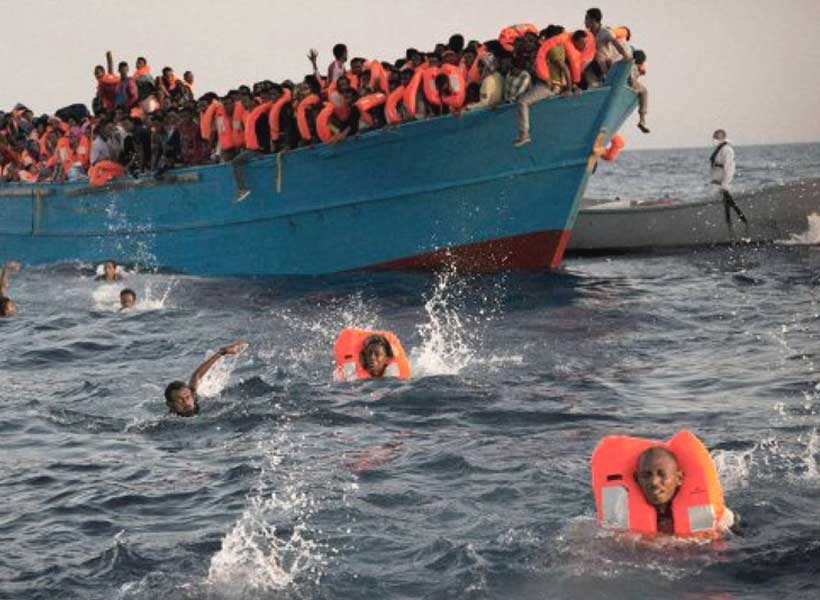 Ahead of the March European Council, the Commission is today taking stock of progress made over the past 4 years and setting out the measures still required to address immediate and future migration challenges.
Faced with the most severe refugee crisis the world has seen since the Second World War, the EU managed to bring about a step change in migration management and border protection. The EU has offered protection and support to millions, saved lives, dismantled smuggling networks and brought irregular arrivals to Europe down to the lowest level recorded in 5 years. Nevertheless, more work is needed to make the EU's migration policy truly future-proof in view of a constantly evolving geopolitical context and a steady rise in migratory pressure on a global scale.
First Vice-President Frans Timmermans said: "Over the past four years the EU has made significant progress with tangible results in addressing the challenge of migration. In very difficult circumstances, we acted together. Europe is no longer experiencing the migration crisis we lived in 2015, but structural problems remain. Member States have a duty to protect and care for those they shelter. Continuing to work together through a comprehensive approach, in solidarity, and with a fair sharing of responsibility, is the only way forward if the EU is to be equal to the migration challenge."
High Representative and Vice President Federica Mogherini said: "Our work with the African Union and the United Nations is bringing results. We are assisting thousands of stranded people, helping many to go safely back home to start an activity, saving lives, fighting traffickers. The flows have decreased, but still too many put their lives at risk and every single life not saved is one too many. That's why we will continue to cooperate with our international partners and with the countries concerned to provide protection for people most in need, address the root causes of migration, dismantle the traffickers' networks and set up pathways for safe, orderly and legal migration. Migration stays as a global challenge that can be tackled, as we've chosen to do as the EU, through joint work and strong partnerships."
Commissioner for Migration, Home Affairs and Citizenship Dimitris Avramopoulos said: "The results of our common European approach on migration speak for themselves: Irregular arrivals are now lower than before the crisis, the European Border and Coast Guard has brought joint EU border protection to a new level and together with our partners we work on ensuring legal pathways while stepping up returns. Looking ahead, it is essential to pursue our common approach but also to complete the ongoing reform of the EU's asylum system. In addition, temporary arrangements on disembarkation should be established as a priority."
For 3 consecutive years, arrivals figures have been steadily falling, and current levels are a mere 10% of what they were at their peak in 2015. In 2018, around 150,000 irregular crossings were detected across EU external borders. But the fact that the number of irregular arrivals has been reduced is no guarantee for the future, considering the likely continuation of migratory pressure. It is therefore essential to pursue a comprehensive approach to migration management and border protection.
Immediate measures needed
The most pressing issues that require further work are:
Western Mediterranean route: support to Morocco needs to be further intensified as the Western Mediterranean route has seen a significant increase in arrivals. This must include the continued implementation of the €140 million programme to support border management and a resumption of negotiations on readmission and visa facilitation with Morocco.
Central Mediterranean route: Improving the appalling conditions in Libya: efforts through the trilateral AU-EU-UN taskforce must continue to help free migrants from detention, facilitate voluntary return (37,000 returns so far) and to evacuate the most vulnerable (almost 2,500 evacuated).
Eastern Mediterranean route: Migration management in Greece: While the EU-Turkey Statement has continued to ensure greatly reduced arrivals on the Greek islands, key problems in Greece remain unresolved as regards returns, asylum processing and adequate accommodation. To improve migration management, Greece should swiftly establish an effective national strategy with operational workflows.
Temporary arrangements for disembarkation: Building on the experience made with ad hoc solutions over the summer of 2018 and in January 2019, temporary arrangements can provide a more systematic and coordinated EU approach on disembarka­tion. Such arrangements would put solidarity and responsibility at EU level in practice and serve as a bridge until the reform of the Dublin regulation is finalised.
When it comes to migration, a comprehensive approach is indispensable – embracing action with partners outside the EU, at the external border, and inside the EU. It is not enough to only concentrate on the most pressing matters. The situation requires continuous, determined action across the full range of the comprehensive approach along each of the four pillars of the European Agenda on Migration:
Tackling the drivers of irregular migration: Over the past 4 years, migration has become firmly embedded in all areas of the EU's external relations:
Through the EU Emergency Trust Fund for Africa, over 5.3 million vulnerable people currently benefit from basic support and over 60,000 people have received reintegration support after returning to their countries of origin.
The fight against smuggling and trafficking networks has been further stepped up. In 2018, Europol's European Migrant Smuggling Centre had a key role in more than a hundred high priority smuggling cases and Joint Investigation Teams are active to tackle smuggling in countries such as Niger.
To step up return and readmission, the EU continues to work on concluding readmission agreements and arrangements with partner countries with 23 agreements and arrangements concluded so far. Member States now need to make full use of the existing agreements.
In addition, the European Parliament and Council should swiftly adopt the Commission proposal on return aimed at limiting abuse and absconding of returnees within the EU.
Stronger Border Management: Established in 2016, the European Border and Coast Guard Agency is today at the core of the EU's work to support Member States in protecting the external borders. In September 2018, the Commission proposed to reinforce the European Border and Coast Guard further and equip the Agency with a standing corps of 10,000 border guards to ensure that Member States can rely on full EU operational support at all times. The Commission calls on the European Parliament and Member States to adopt the reform before the European Parliament elections. To avoid gaps, Member States must also ensure sufficient deployment of experts and equipment to the Agency.
Protection and asylum: The EU will continue to provide support to refugees and displaced people in third countries, including in the Middle East and Africa, as well as to offer refuge for people in need of international protection. More than 50,000 persons resettled have been resettled under EU schemes since 2015. A key lesson learned from the migration crisis is the need to overhaul the EU's asylum rules and establish a system that is fair and fit for purpose and could manage any future hike in migratory pressure. The Commission has put all necessary proposals on the table and strongly supports a step-by-step approach to take each proposal forward. Those proposals that are close to finalisation should be adopted before the European Parliamentary elections. The Commission will continue working with both the European Parliament and the Council to progress towards the finishing line.
Legal migration and integration:Legal migration pathways serve as a disincentive to irregular departures and are an important element in making orderly and needs-based migration the principal way of entry to the EU. The Commission will shortly present a comprehensive evaluation of the EU's legal migration framework. In parallel, Member States should step up the use of voluntary, legal migration pilot projects. Successful integration of persons who have a right to stay is critical to making migration work and the EU budget has invested over €140 million in integration measures in the years 2015-17.
Tackling migration crises: Fighting corruption may help
Twenty-three-year-old Mohamed Rasheed was at a loss after returning to Iraq from a grueling failed attempt to cross the Belarus-Polish border. "There's no life for us here. There are no jobs; there is no future," he told a Washington Post reporter.
Another man, who had just disembarked from a repatriation flight from the Belarus capital of Minsk to Erbil in Iraqi Kurdistan, frowned and obscured his face with a scarf, according to the reporter, as he responded to a question about why he had left.
"Those words cannot leave my mouth. Who dares to tell the truth here?" the man said.
The two men were returning to a country whose population has largely been excluded from sharing in the benefits of its oil wealth. Youth unemployment hovers at about 25 per cent. Public good and services are poor at best. Security forces and militias crackdown on and fire live ammunition at protesters demanding wholesale change.
Mohammed and his fellow returnee could have been from Lebanon, a middle-income country in which three-quarters of the population lives under the poverty line thanks to a corrupt elite unwilling to surrender vested interests irrespective of the cost to others.
In fact, they could have been from any number of countries in the Middle East, North Africa, and their African and Asian peripheries.
Almost half of the youth from non-Gulf countries in the Middle East and North Africa want nothing more than to leave in the absence of opportunities and prospects. They are exasperated with corrupt, self-serving elites.
This is a part of the world where devastating wars have wracked Syria, Yemen, and Libya. More recently, these countries were joined by Ethiopia while others in the Horn of Africa and the Sahel reel from jihadist violence that feeds on social and economic grievances.
To primarily hold responsible for the migrant crisis, human traffickers and cynical authoritarian leaders like Belarus President Alexander Lukashenko, who are willing to play power games and turn a profit on the back of innocent men, women, and children is swatting at symptoms of a problem that goes to the root of instability in the Middle East and North Africa.
To be sure, Mr. Lukashenko and the traffickers are part of the problem. Moreover, many Middle Easterners on the Belarus-Polish border appear to be economic, not political refugees with a legal right to asylum.
One could argue that the European Union's refusal to take in the refugees on humanitarian grounds led to their repatriation to Iraq and Iraqi Kurdistan, which may have shortened their ordeal. Many risked being ultimately rejected, even if they had been granted entry to the EU because they were not political refugees.
The jury is out on whether the refusal will serve as a warning to the many in the Middle East and North Africa contemplating ways to get to Europe by hook or by crook.
All of this describes the immediate aspects of a dramatic crisis. The danger is that the focus on the immediate will obstruct badly needed thinking of ways to prevent or reduce the risk of future such crises and human suffering, aggravated by the willingness of governments to fight their battles on the backs of the least protected.
The framing of the crisis as a security rather than a political, economic, and social problem further takes away from the development of policies and tools to tackle the root causes of repeated migrant crises – economic mismanagement; political, economic, and financial corruption; nepotism; and loss of confidence in political systems and leadership.
"Addressing population challenges, the youth bulge, and refugee and migration pressure from natural or man-made crises will require measures to promote sustainable economic growth and enhanced educational and healthy capacities," said George M. Feierstein, senior vice president of the Washington-based Middle East Institute and a former State Department official with multiple postings in the Middle East and North Africa.
Acknowledging that a broader US policy focus is likely to prove more challenging than one narrowly concentrated on security, Mr. Feierstein argued that the United States could "bring assets to the table that could potentially enhance its role in the region and strengthen its position as the preeminent outside power." The former diplomat was referring to big power rivalry with China and Russia in the Middle East and North Africa.
Adopting Mr. Feierstein's policy prescription would involve greater emphasis on regional approaches to global challenges, including climate change and public health; conflict management and resolution efforts to safeguard populations and minimize internal displacement and migration; and institutional capacity and resilience building; all backed by greater US private sector engagement.
Kyrgyzstan has potentially emerged in what could provide evidence that a de-emphasis of the security aspects of the migration crisis would not automatically surrender real estate and /or leverage and influence to China and Russia.
Part of a Central Asian world sandwiched between Russia and China on which the United States has seemingly turned its back with its withdrawal from Afghanistan in August, Kyrgyz President Sadyr Japarov is using his election pledges to fight corruption and offer financial rewards to whistleblowers to lure the US back.
Mr. Japarov's proposition, designed to rescue Kyrgyzstan from the clutches of Russia and China, is the central theme of a document that he has sent to the US State Department. The document outlines proposals to revive a broad political, economic, and civic engagement with the US bolstered by anti-corruption measures and affirmation of democratic freedoms.
S. Frederick Starr, founding chairman of the Central Asia-Caucasus Institute, suggested that Mr. Japarov is providing a template for US reengagement with Central Asia and Afghanistan. In fact, the Kyrgyz president is offering a formula equally relevant to the Middle East and North Africa.
If adopted by the Biden administration, Kyrgyzstan "would become 'The Mouse that Roared' to cite the title of the droll 1959 British film. This time, however, the lesser power will have advanced its cause not by threatening military action…but with a sensible proposal by which a great power—the United States—…can once more become a serious presence in a major part of Asia that lies on China's and Russia's doorstep," Mr. Starr said.
In contrast to Central Asia, the United States remains the dominant power in the Middle East and North Africa. But it's a power seeking to redefine the role it wishes to play going forward in a region struggling to come to grips with an uncertain but changing US approach.
Kyrgyzstan could be showing the way for both United States and the Middle East. However, to make it work and reduce, if not stop, migration flows, the United States and its Western partners would have to prioritise confronting corrupt elites who will stop at nothing, including displacing populations, to preserve their illicitly gained privileges.
An election, another one, and yet another one: Will Bulgaria finally have a functioning government?
As of November, Bulgarian voters headed to the polls four times this year. Therefore, the news of a new election evokes little surprise — almost like in Israel before Netanyahu's ousting. In both countries, the tension kept rising while expectations became more and more modest with each successive electoral round. However, the contests that took place on Sunday 14th were of the utmost importance for the country; and not only. In fact, Bulgaria is the EU's and NATO's south-eastern bulwark and hosts a tract of the South Stream gas duct. Moreover, Sofia is currently blockingthe next round of EU enlargement negotiations over North Macedonia's disrespect of extant bilateral obligations. Finally, the Biden administration has manifested the US's renewed interest in the Bulgaria's internal politics and international orientations. Thus, the result of the vote has wider implication for the European and Euro-Atlantic political and geo-strategic stability.
Background — Two failed elections
April 2021: How the parties 'hung' the parliament
Last April, Bulgarians voted to renew the sitting parliament in the general elections. However, after a summer-long wave of protests against the Prime Minister and the Attorney General, established parties looked rather weak.
According to most experts, this new season of contestation has mobilised new voters, previously disenchanted about politics. As a result, the parties and the leaders who casted themselvesas supportive of the protests increased their votes. In particular, the neo-liberal coalition Democratic Bulgaria (DB) got the support of the well-educated and those residing in bigger cities. Meanwhile, the personal parties Stand Up! Bastards Out! (ISMV) and There is Such a People (ITN) fished across the board.
But they cannot persuadePM Boyko Borisov's supporters that his removal from office is a precondition for societal improvement. Thus, despite the many corruption scandals involving Borisov's cliques, all polls forecasted his party, GERB, would have won the election.
Or, to be more precise, GERB won the ballot count — but without a majority (see Figure 1). Moreover, the indignation did not spare the Bulgarian Socialist Party (BSP), which sometimes vents sympathies for GERB despite its corruption. In addition, the elderlies are overrepresented amongst the BSP's voters, the party suffered from Covid's increasing morbidity during the spring. Hence, the main traditional opposition party lost votes in favour of the abovementioned 'protest parties', weakening the wider anti-Borisov front.
Against this background, there was absolutely no chance of seeing a cabinet get through a vote of confidence. In fact, GERB won 75 seats and the DPS, an ethnic-Turkish party closely associated with GERB, got other 30. Meanwhile, the so-called "parties of the protest" had only 93 representatives on the 121 needed to form a government. True, the BSP managed to hold on to 43 seats — enough to make the protest parties' eventual confidence motion pass. But DB and ITN refused to engage in serious negotiations with the socialists, forcing the parliament to disband.
The President scheduled new election in July.
July 2021: How politicians (did not) made it through another hung parliament
Most Bulgarian parties and their leaders failed to understand the real meaning of the election results in July. In fact, for the first timesince its appearance in 2009, GERB failed to win the most votes. In part, this could be explained arguing that a large share of GERB's constituency does not vote ideologically. On the contrary, researchers hypothesise that support for Borisov's party stems chiefly from the networks of clienteleshe has established. Thus, it was relatively uncomplicated for the President-appointed caretaker government to disincentivise practices such as vote buying and controlled voting. Either way, subsequent sociological analyses and available data show that GERB's voters demobilised more than other parties' supporters in July.
Conversely, the so-called 'parties of the protest' were the main beneficiary of the disengagement of GERB's voters. True, most of the ITN's, DB's and ISMV's voters were not ideologically committed to their party of choice either. Nevertheless, the results showed that protest voting can be powerful enough of a force to uproot an already-destabilised party system. In fact, all three parties increased their share of the vote and number of seats (see Figure 2). In addition, ITN's votes increased in absolute terms by 92,000 units despite an eight-percent reduction in turnout.
After having seen the results, Borisov's adversaries, especially President Radev, imagined the parties could agree on a new cabinet. In fact, GERB and the DPS lost 13 seats. Meanwhile, the so-called "parties of the protest" had as many as 112 representatives and the BSP was left with 36. Eventually, strong of its 65 deputies, ITN came up with the offer for DB, ISMV and the BPS. Essentially, ITN would form a minority "cabinet of experts" following an agenda agreed amongst the four parties. In other words, ITN came up with a confidence-and-supply arrangement which would have denied its partners any post. However, the populist reason which drives ITN's strategy led to a massive failure although there was a draft government programme. Namely, according to several rumours, DB requested to rediscuss some of the cabinet members' nomination as part of the agreement. Predictably, ITN's preconceived denial to negotiate on the names caused DB's rebuttalof the entire confidence-and-supply mechanism. Obviously, the BSP and ISMV opportunistically abandoned ITN's wretched locomotive before the egregious failure of its government in pectore.
The President scheduled new election in November.
Yet another parliamentary… and finally a cabinet?
Considering the previous two votes' result, it is unsurprising that few analysts tried to call the last electoral round. Indeed, much of this unpredictability stemmed from the decision of two President-appointed caretaker ministers to form a new party. Actually, the names of former finance minister Kirill Petkov and former economy minister Asen Vasilev were little known until May. However, the former's intense public activity in the revealing the corrupt practicesof Borisov's administration made him very popular. Moreover, Petkov's rhetoric emphasises, unlike that of most other Bulgarian political leaders, dialogue, trust and teamwork— especially with Vasilev. Lastly, Petkov and Vasilev made a wit choice in calling their party We Continue the Change (PP). In fact, the name underlines continuity with the caretaker government's activity and suggests a connection with its appointer, President Radev. After all, the President remains the most popular Bulgarian politician and PP benefitted from his informal blessing (Figure 3).
Overall, the results are surprisingto say the least (Figure 4). Although the turnout fell again to slightly less than 40% of eligible voters, PP achieved a convincing lead over GERB. At the same time, the entire political panorama changed dramatically virtually overnight. After a months-long decline, ISMV failed to clear the four-percent threshold to enter the parliament and risks disappearing. Evidently, the BSP continued its decline, ranking fourth – even after the DPS – and losing 54 seats on its pre-2021 level. Interestingly, PP seems to have syphoned offso many votes from the protest party par excellence, ITN, to shrink it to 25 seats.  The same dynamic drove votes from PP to DB, whose leader admitted the two parties' self-evident ideological affinity recently. Finally, a nationalist 'protest' formationmanged to elect 13 deputies, remedying nationalists' failures in April and July: Văzrazhdane ('National Revival').
Looking at the mere numbers of seats in the parliament, one would reach a simple conclusion. And some already say that the Bulgarians will soon have to deal with a new cabinet, with Petkov as PM. However, the most refined analysts have noted that the parties may fail to form a government for the third time.
Conclusion — What to look for in the next weeks and months
The most fascinating aspects of Bulgaria's current election cycle is not new to those who follow Israeli politics, for instance. In fact, as it happened in Tel Aviv after Netanyahu's failure to form a government, many feel changes coming. However, in Sofia like in Tel Aviv, there are still many unknown quantities to deal with in politics' general equation.
Obviously, the reference is most directly to Văzrazhdane — this absolute newcomer to parliamentary politics. First, the party has adopted rather 'atypical' stances on, amongst other topics, Bulgaria's NATO and EU membership. Curiously, most of the party's propaganda material is freely and easily accessible online through social networksand Văzrazhdane's website. Besides the fact that the majority of its activists and candidates are open to have an online chat with anyone. Hence, it is reasonable to expect that at least part of Văzrazhdane's 127,568 voters is well aware of its ideals. Nevertheless, it may not be able to coalesce with a strongly pro-EU, neo-liberal and verticalized party as PP without denaturing. Second, the party's modest success may be more sustainable in the medium to long term than that of PP. Differently from PP, ITN, ISMV and otherBulgarian leader-driven political projects, Văzrazhdane has been growing up for year. In effect, a few sociologists and analysts were already singling out the party's positive trajectory in July. Thus, its ideas may turn into a long-lasting destabilising factor for Bulgaria's usually dull foreign policy in the coming years.
Furthermore, one can argue at length on what these results say on the state of Bulgaria's liberal democracy. Sure, neither PP nor GERB are a serious threat to democracy as a procedural rule involving elections. However, both parties pose an unmistakable menace to the country's already fledging liberal institutions. In fact, both Borisov and, in his short tenure to nowadays, Petkovhave shown little appreciation of parliamentarism. Moreover, Petkov embraces a brand of neoliberalismwhich implies a few carrots(e.g., raising pensions) and much more stick. In fact, he has only criticised entrepreneurs whom others have already associated with Borisov and promised not to raise taxes. In addition, he has an open feud with the Constitutional Courtover his dual citizenship — which invalidated his ministerial appointment. Finally, Petkov and his associated have approached the pandemicas a common-sense matterdespite the ongoing compression of citizens' freedoms.
Therefore, the future remains unpredictable. Especially assuming that a Petkov cabinet would have the support of both the EU and the President. In fact, left unconstrained by Brussels in the name of stabilitocracy and supported by Radev to finish off his archenemy, Borisov, Petkov and his associated may end up rewriting the rules of Bulgarian politics in an elitist way. After all, they have already done it by violating all constitutional customs on caretaker governments' self-restraint. Why not to try again?
Engaging Morocco: A Chess Game Spain Does Not Want to Lose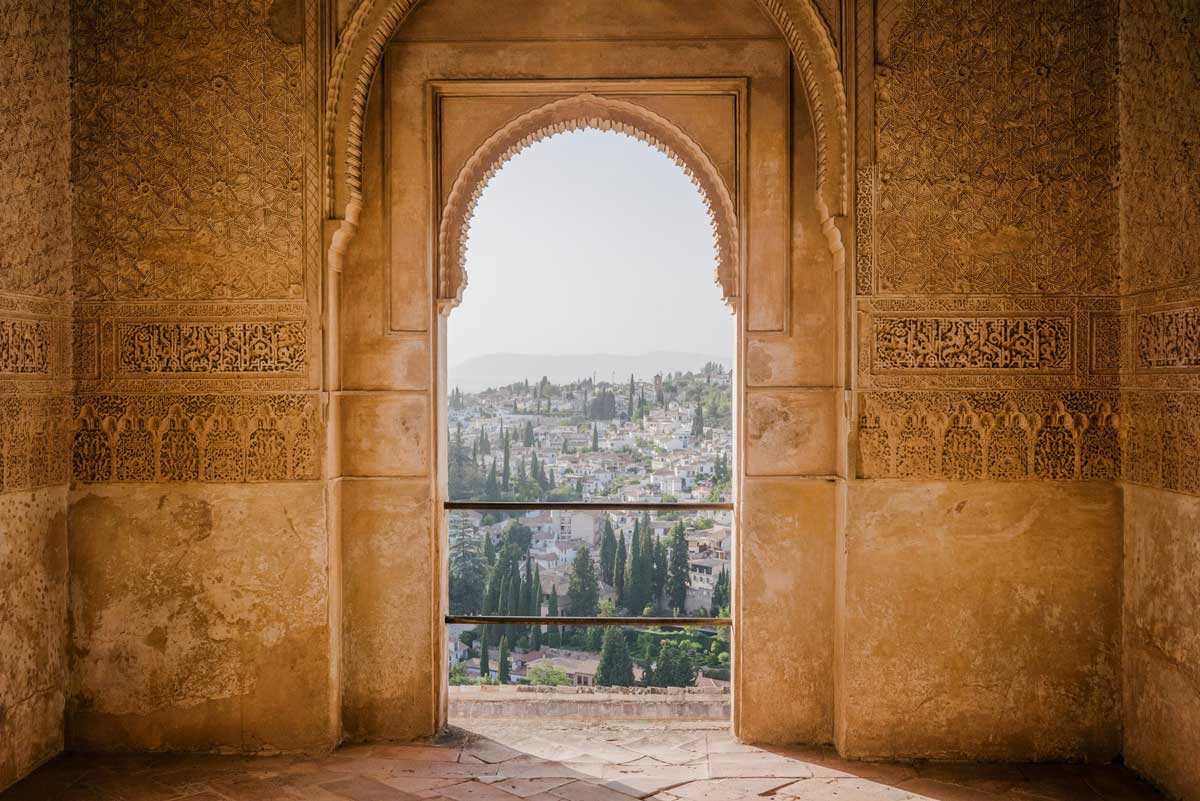 In a game of chess, each player knows the type of game they are playing and takes turns moving the pieces. In addition to the relative advantage of making an opening consistent with your objectives, you must anticipate your opponent's moves and plan accordingly.
Morocco moved pieces on May 17 and 18, 2021, when it let in 8,000 immigrants in the city of Ceuta, a Spanish territory in Africa and external border of the European Union. It did so without warning, neglecting its functions as border guardian and allowing the entry of a mass of migrants amounting to 9.5% of Ceuta's population.
This episode is of unprecedented character: it occurred in the context of a geopolitical change in the Maghreb, within an unparalleled worsening of Rabat-Madrid relations, and it was of an unmatched magnitude. The particularity of the event demands an assessment of the relations between both countries and of Spain's strategy towards Morocco. Does Madrid know that it is playing chess with Rabat? Is it capable of reading the moves of Morocco in advance? Does it have an effective strategy?
Background
This act takes place during a period of dramatic change in the Maghreb area. Namely, hostilities over Western Sahara broke out again in 2019. Further, Morocco's relations with Algiers have drastically deteriorated, while its relations with Europe have become more strained following the CJEU rulings in 2021 and conflicts with France and Berlin. Washington has increased its support for Morocco, recognizing its sovereignty over Western Sahara and providing arms supplies and military cooperation. In parallel, Rabat is making a pivot to Africa, strengthening ties with the Sahel and extending its diplomatic contacts with Nigeria, Senegal and other West African countries. These changes enhance the importance of Morocco's movements and highlight the relevance of its interactions with its only European neighbor: Spain.
Relations between Spain and Morocco have always been conflictive and prosperous in equal parts. In addition to the positive aspects of trade relations, economic complementarity and cooperation in the fight against terrorism, there are also problematic aspects: territorial claims over Spanish possessions in Africa, maritime delimitation issues and immigration. Morocco's rejection of the principle of Uti possidetis juris, seeking to change the borders inherited from colonialism, has brought conflict to its relations with its neighbors. With Spain, this is evident in events such as the Ifni War (Morocco-Spain), the Green March, the Perejil crisis and the events in Ceuta in May of this year.
In the media, relations between the kingdoms of Spain and Morocco are shaped by conflicts, such as the Perejil Crisis in 2002 and 2010-2011 without a Moroccan ambassador to Madrid. These confrontations, usually involving Spanish territories in Africa or issues of great public sensitivity such as migration or the Western Sahara, are short-lived and normally quickly resolved. As a result, relations between Madrid and Rabat are cyclical in nature and form part of Spanish domestic politics. This conditions that the high points in their relations never last long and that Spain's responses in discussing the Sahara, Ceuta and Melilla publicly are avoidant rather than assertive. Within this framework, the events in Ceuta 2021 can be understood as a new setback in the development of complex relations.
These conflicts contrast with Spain's deeply intertwined economic interaction with Morocco. Sectors such as automobiles, textiles and agriculture form part of the same value chain. Morocco is Spain's second largest non-EU partner while Spain has overtaken France as the main supplier to Morocco. This responds to the concept of the "cushion of interests" put forward by Spain in the 1990s. The core idea of this strategy is that increased economic interdependence will reduce political tensions. According to this theory, since Morocco's economy is more dependent on Spain than Spain is on Morocco, Rabat would be constrained in its political movements. However, given the frequency of conflicts between the two kingdoms, this liberal approach is of doubtful effectiveness.
The combination of frequent misunderstandings and growing economic interaction is not the only paradox to be noted in the relations of the two kingdoms. On the political level, the synchronization between the countries' royal houses (mainly between Juan Carlos I and Hassan II in the past but also between Mohamed VI and Felipe VI at present) stands in contrast to the six years without the annual high-level meetings required by the Treaty of Friendship between the two countries. Moreover, Prime Minister Sanchez has broken with the Spanish tradition of paying the first foreign trip to Morocco, in place since the 1980s.
In short, the problems between Madrid and Rabat are cyclical and greatly affect Spanish domestic politics. Neither the strength of the commercial interaction nor the closeness between their kings are enough to smooth relations between the two countries.
The axes of the relationship between Spain and Morocco
The complexity of the relationship between Spain and Morocco revolves around six axes: migration, terrorism, energy, Sahara, Ceuta and Melilla, and the European Union. Each axis generates a series of opportunities and vulnerabilities for Spain, and it is the confluence of these axes that determines the ups and downs between the two countries.
The first of these axes is migration. Due to its sustained omnipresence in the media, it is the one that most concerns Spanish domestic policy. Sub-Saharan and Moroccan immigrants arrive to Spain through two different routes: by sea (to the peninsula and the Canary Islands) and by land (through the Spanish cities in Africa of Ceuta and Melilla). Since 1992, Madrid has increased cooperation with Rabat in this area.
Currently, the border externalization system is present in the repatriation of immigrants, the joint maritime police patrols, the joint police stations, the raids against massive assaults on border fences, and the construction and control of the Nador fence in Morocco. These projects are financed by European funds, which Morocco would like to see increase. This collaboration is asymmetrical: Morocco has sole control of the border, and Spain depends on its goodwill. Rabat, aware of this, does not hesitate to instrumentalize the issue.
The second axis is anti-terrorism and security cooperation. Collaboration in this area originated with the terrorist attacks in Madrid on March 11, 2004. Cooperation now extends to police, judicial and intelligence cooperation. In addition, with the aim of controlling radicalization, Rabat appoints part of the imams in Spain. Here again, the asymmetry is in favor of Morocco. The Moroccan imams could position themselves in favor of the interests of their country of origin. Moreover, anti-terrorist cooperation is essential for Spain's national security, and its potential loss would put Spain at risk.
The third axis is energy. The Spanish presence in this field is extensive, with participation in Morocco's solar and wind power development and in its combined cycle power plants. In addition, Spain exports electricity to Morocco through two interconnections with the Iberian Peninsula, which accounts for 20% of the Moroccan demand. Spain used to be dependent on the Maghreb-Europe gas pipeline, which passed through Morocco. Its closure in November 2021 has reduced this dependence but has posed a problem to guaranteeing gas supplies to Spain. In this field, Spain has the upper hand: it has vetoed the Mediterranean Solar Plan in Morocco (to avoid competition with Spanish renewable production) and has rejected a 3rd electricity interconnection requested by Morocco.
The fourth axis is that of Western Sahara. This former Spanish colony is of visceral importance to Morocco. In the heart of its territorial claims, the conflict remains ongoing since it began in the 1970s, and Rabat lacks international support on its position. Moreover, it is a topical issue, around which Morocco has recently won American support, French and German rejection, and on which it has declared that it will not sign trade agreements that do not include Western Sahara.
Spain faces a dilemma since it must choose between its public opinion (sensitive to the Saharawi cause) and its trade relations with Morocco. As a result, it maintains a dual position. Officially, Spain supports a solution through the UN, sends humanitarian aid to the Saharawi refugee camps in Tindouf, recognizes the Polisario Front as representative of the Saharawi people and rejects Moroccan claims to Canary Islands waters on the grounds that Rabat has no sovereignty over Western Sahara.
Nevertheless, it applauds the autonomy project proposed in 2007 by Morocco (which does not envisage independence), rejected the US initiative to extend MINURSO's mandate to human rights monitoring in 2013, and defends Morocco's interests (and its own) before the judgments of the CJEU on trade agreements involving Western Sahara. The complexity of this axis, which forces Spain to walk in two directions at the same time, is a threat to any constructive relationship with Morocco.
The fifth axis is Morocco's claims over the autonomous cities of Ceuta and Melilla and the Spanish islands off the Moroccan coast. Rabat's endeavor to re-establish its "authentic" borders does not end in the Sahara, further extending into these Spanish territories, over which it has a permanent claim.
These territories have four problems.
Economically, they are dependent on Moroccan trade and on Spanish subsidies,
demographically, the growth of the population of Moroccan origin causes changes in the social structure that can be a source of conflict,
international protection is relative, since the Spanish territories are not explicitly protected by NATO, and although they are part of the EU and the Schengen Area, they are not within the Customs Union,
the islands do not appear in the Spanish Constitution nor in the Spanish territorial organization.
Taking advantage of these weaknesses, Morocco has used different strategies to strengthen its claims: economic blockades, vetoes against further integration into the EU, a rhetoric of colonialism, and comparisons to Gibraltar, and even the Perejil crisis in 2002, in which a small group from the Moroccan navy occupied one of the Spanish islands. This axis has a latent presence in the relations between both countries: although Madrid avoids its public mention, Rabat's claims may end up in direct confrontation Spanish national interests.
Finally, the sixth and last axis is the European Union. Spain´s relationship with Morocco is based on the European Neighborhood Policy and on the Union for the Mediterranean. Besides, this relationship currently revolves around the provision of funds to Morocco for the externalization of borders, the agriculture and fisheries trade agreements, and the rulings of the CJEU on these, which since 2015 have complicated Brussels' relations with Rabat. Indeed, Morocco has changed its attitude towards the EU since 2008, reducing its concessions, increasing its demands and adopting a more pragmatic discourse. In the framework of Madrid-Rabat relations, the EU has acted as an appeaser, reducing bilateral conflicts. However, Spain is limited within the multilateral structure, since it cannot impose its preferences and its power is confined to blocking initiatives (as it did with agricultural liberalization for example). Moreover, the judgments of the CJEU have poisoned the bilateral relations between Spain and Morocco.
What nowadays is cooperation in migration, security and energy, due to conflicts around the Sahara or Ceuta and Melilla may one day become an undesirable dependency. Too many issues related to Spanish national security are subject to Rabat's goodwill. That is why the disagreements between the two countries cause so much commotion in Spain, even if they do not always revolve around each of the 6 axes described above.
Ceuta 2021 — Another crisis or a point of no return?
This article begins with the events of May 18, 2021, when Morocco loosened its border controls and allowed more than 8,000 undocumented migrants, mostly young Moroccans, to enter the city of Ceuta. The figure is unprecedented, around 10 times higher than what used to be received until then. It is worth asking whether this event is a simple downturn in the cyclical relations between Morocco and Spain, or whether it implies something different.
When the Ceuta crisis in 2021 is put into context, an extraordinary deterioration of relations between Morocco and Spain is observed, enhanced by unilateral actions by Rabat. In 2018, Morocco closed the commercial border with Melilla. In 2019, it toughened the fight against smuggling in Ceuta, hindering the border crossing and prohibited its officials from entering Ceuta or Melilla. To this day, this has subjected both cities to an unprecedented economic asphyxiation. In 2020, Morocco vetoed the entry of Moroccan fish into Ceuta and revived the dispute over the delimitation of maritime borders in Canary waters. In 2021, it installed a fish farm in Spanish waters near the Chafarinas Islands without permission. In recent years relations between the two countries have worsened gradually, camouflaged behind the Covid-19 pandemic and around issues of relative relevance, which only indirectly affect the 6 axes above mentioned.
In contrast, the Ceuta crisis is relevant in almost every aspect.
Morocco is instrumentalizing immigration, leaving aside its obligations as border guardian.
The Western Sahara conflict lingers in the background: the crisis was a form of protest by Rabat against the hospitalization in Spain of the Polisario Front leader Brahim Ghali, organized in an opaque manner by Madrid.
Despite Rabat's attempts to keep the crisis within the bilateral framework, it escalated to the European Union, where Spain received the support of the European Commission, the European Parliament (which issued a condemnation for violation of children's rights against Morocco), and even of France.
The crisis was followed by the reactivation of territorial claims over Ceuta and Melilla: The Moroccan Prime Minister compared the situation to Western Sahara.
Faced with the numerous and unusual vectors of this crisis, Spain must identify what objective Morocco is pursuing, and what its next steps will be. Rabat is obviously trying to capitalize on the momentum provided by the U.S. recognition of its sovereignty over the Sahara and its vigorous relations with some of its African neighbors.
Moreover, the deterioration of relations has coincided with a deterioration of Spanish domestic politics, while Morocco is taking advantage of independence, government instability, COVID-19, etc. Is Morocco pursuing a strategy against Spain? That is what the Spanish intelligence presumes, without knowing very well what strategy it is. In fact, the CNI considers the Ceuta crisis not to be an immigration problem, but an invasion that can be repeated again. Rabat could have taken the conflict into a gray zone, in which case it would be establishing the environment, waiting for opportunities.
The current situation is not part of the cyclical pattern that characterizes its relations with Morocco. Ceuta and Melilla are suffocating, Spanish intelligence fears losing anti-terrorist collaboration with Morocco, Rabat is in a strong position, and Madrid is unable to recognize what Morocco's next step will be, limiting itself to trying to put an increasingly entrenched relationship back on track. The impetus with which Rabat is pushing for the recognition of its sovereignty over the Sahara, and its extrapolation of this to Ceuta and Melilla, suggests that the disagreements with Spain are not over.
In all this, Spain's strategy towards Morocco is ineffective. The liberalism of the cushion of interests has failed. It was based on elements that were of national interest for Spain (migration, terrorism, etc.) but not for Morocco. The only sphere where Madrid has an advantageous position is energy: Spain exports electricity to Morocco, continues to refuse to establish a third electricity interconnection, and is receiving Moroccan requests for Spain to re-export Algerian gas. Moreover, Spain has learned that Morocco fears losing its reputation with the European Union and is trying to prevent the EU from getting involved in its bilateral relations. Thanks to the EU intervention, Morocco made a misstep during the Ceuta crisis this year.
However, everything suggests that Madrid is confident that the ups and downs will continue to prevail in its relations with Rabat and it accepts Mohamed VI's invitation to inaugurate an unprecedented stage in the relations between the two countries. It is foreseeable, therefore, that Spain will keep Morocco as one of the two pilot countries of its Focus Africa 2023 plan, giving it and Senegal unparalleled attention in the development of constructive relations, and will export this experience to other African countries. In a game of chess, each player knows the type of game he is playing and takes turns moving the pieces. Spain knows that it is playing, but it has not realized that the game has changed, and that the chessboard is different. It has skipped several turns and, for too long now, its pieces have been sitting immobile.
From our partner RIAC