Israeli security forces' response to Gaza protests 'a recipe for more bloodshed'
Since the beginning of the year, Israeli security forces have responded to protests along Gaza's border fence with tear gas, rubber coated bullets and live ammunition that have caused death, injury and fear, which the UN's independent human rights expert on the region described on Tuesday as "a recipe for more bloodshed".
Michael Lynk, the Special Rapporteur on the situation of human rights in the Palestinian Territory occupied since 1967, said in a statement that on 8 February live ammunition killed boys aged 14 and 17 during a protest.
Just four days later, a 16-year-old boy was hit in the head by a tear gas canister: "According to human rights organisations, the three boys posed no threat to Israeli forces", the statement added.
And on 22 February, another 14-year-old boy was killed by live ammunition during a protest east of Gaza city.
"We must ensure legal accountability and end impunity for the excessive use of force against largely peaceful Palestinian demonstrators, and the resulting arbitrary deprivation of life," said the Special Rapporteur. "This is a grave violation of their right to life and it abrogates their guaranteed freedoms of expression, peaceful assembly and association."
Mr. Lynk welcomed the findings and recommendations on 28 February of the Commission of Inquiry, mandated by the Human Rights Council last May, to investigate all alleged violations and abuses of international humanitarian law and international human rights law in the Occupied Palestinian Territory
"It found reasonable grounds to believe that, in all but two of the 189 fatalities investigated, the use of live ammunition by Israeli security forces against demonstrators was unlawful," Mr. Lynk asserted, adding his support to the Commission's call for accountability for "those who drafted and approved the rules of engagement which permitted this illegal use of lethal fire."
Among the dead were 35 children, three paramedics and two journalists. Another 6,106 demonstrators were wounded during the demonstrations.
The UN expert reiterated that international human rights instruments pertaining to law enforcement state that firearms may only be used against persons if there is an imminent threat to life or risk of serious injury.
Moreover, in the context of an occupation, the killings at the Gaza fence resulted from the unlawful use of force, which "might well constitute wilful killings of the protected population" – a grave breach of the Fourth Geneva Convention and potentially a war crime under the Rome Statute.
Calling the killings "a grave violation of their right to life," Mr. Lynk said, "it abrogates their guaranteed freedoms of expression, peaceful assembly and association."
He also endorsed the Commission's recommendations that Gaza's de facto authorities, the extremist group Hamas, which has controlled the region since 2006, failed to prevent the indiscriminate use of incendiary kites and balloons, causing "economic damage and civilian fear in southern Israel".
The Special Rapporteur welcomed the Commission's attention to the dire living conditions in Gaza that have fuelled the large demonstrations over the past year and endorsed its call that Israel immediately lift the Gaza blockade that has repeatedly been described by recent UN Secretaries-General as a prohibited form of collective punishment of Gaza's population.
He also pointed to the dire impact the blockade has posed on the Gazan health system, which has significantly contributed to the deteriorating quality of health in the Strip.
As the one-year anniversary nears of the beginning of the protests on 30 March, which Gazans refer to as the "Great March of Return", and in view of the deteriorating economic and humanitarian situation, the Special Rapporteur fears an increase in violence if firm action is not taken toward accountability and justice.
"Continuing to suffocate Gaza is a blot on the world's conscience and a recipe for more bloodshed," Mr. Lynk said.
"Restoring Gaza and ensuring justice and accountability would give the region hope that a better Middle East is possible", he concluded.
Six years after genocide, international community must prioritize justice for Yazidi community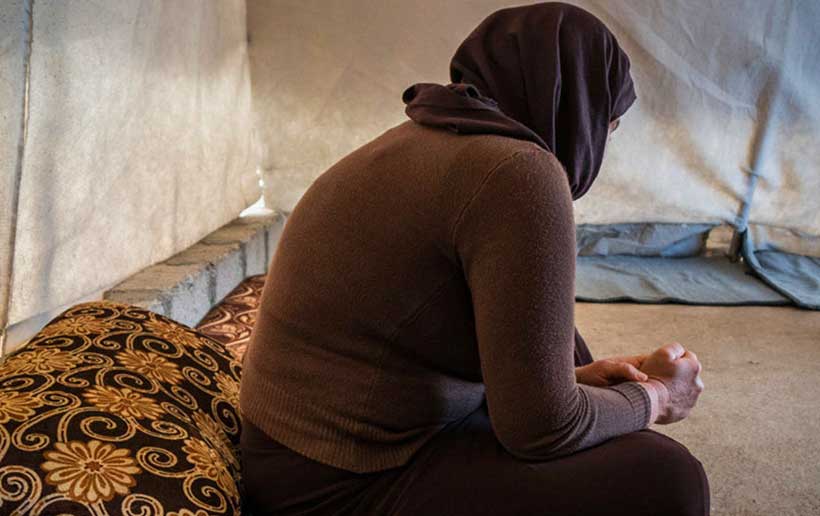 Six years after ISIL launched a genocidal campaign against the Yazidi religious minority in Iraq, the international community must live up to its promise to deliver justice, survivor and Nobel Peace Laureate Nadia Murad told a virtual event on Monday marking the anniversary.
The young human rights activist, who was among thousands of Yazidi women forced into sexual slavery by the terrorist group, reminded countries that the impacts of its atrocities endure to this day.
Outrage and inaction
Ms. Murad said although 100,000 Yazidis have returned to their homeland in Sinjar, in northern Iraq, they lack vital services such as healthcare and education.
Meanwhile, scores more remain in camps, nearly 3,000 kidnapped women and girls are still missing, and dozens of mass graves have yet to be exhumed.
"The world watched in outrage and demanded that tangible action be taken to end the genocide. But six years later, the international community has failed to keep its commitments to protect those most vulnerable, especially women and children," said Ms. Murad, who now lives in Germany.
Justice is possible now
The commemorative event was held to ensure the world never forgets how ISIL, the Islamic State of Iraq and the Levant, also known as Da'esh, tried to erase the Yazidi community through sexual violence, mass executions, forced conversion and other crimes.
It was co-hosted by Nadia's Initiative, an organization founded by Ms. Murad, alongside Germany and the United Arab Emirates.
ISIL committed "heinous crimes" against all Iraqis, the country's Ambassador, Mohammad Hussein Ali Bahr Aluloom, told the gathering.
"Da'esh tried to wipe out Yazidis in an attempt to destroy Iraqi diversity and peaceful coexistence that is guaranteed by our constitution," he stated.
Human rights lawyer Amal Clooney recalled that the international community established tribunals for genocides in Germany, Bosnia and Rwanda, while the International Criminal Court is currently investigating crimes against Rohingya in Myanmar.
She told diplomats Yazidi survivors deserve no less.
"Doing nothing is not only wrong, it is dangerous because these fighters are not going anywhere and their toxic ideology continues to spread," said Ms. Clooney.
"And justice is possible now, just as it has been possible before, if only it is made a priority."
Resolve differences now
The UN's top official in Iraq urged the authorities in Baghdad and in the autnomous Kurdish region in the north to resolve their differences to better support the Yazidis.
"Stable governance and security structures are crucial foundations for the community to rebuild and thrive," said Jeanine Hennis-Plasschaert, head of the UN Assistance Mission for Iraq (UNAMI).
"So, once again, I call on the governments in Baghdad and Erbil to urgently resolve this file, placing Sinjaris' interests first and foremost."
Support Iraqi draft law
Two years ago, the United Nations established an Investigative Team to Promote Accountability for Crimes Committed by Da'esh/ISIL, known by the acronym UNITAD.
Special Adviser Karim Khan outlined some of its activities, which include helping with exhumations, collecting evidence, and working with various authorities in Iraq to better understand Da'esh criminal networks.
However, he explained that UNITAD is "an investigative team on the lookout for a court" so that fair trials for crimes against the Yazidis can be held.
Mr. Khan commended a draft law presented in November which would allow Iraq to prosecute acts committed by Da'esh as genocide, crimes against humanity or war crimes.
"In my respectful view, this is critically important. If we don't call it for what it was; if we don't label the crimes correctly, we are doomed, or at least there is a real risk they may reoccur," he said.
"And I think in terms of giving confidence to the Yazidi community, the courage and the stamina of the international community to create that piece of legal architecture would go a long way."
Ravages of acute hunger will likely hit six in 10 in Zimbabwe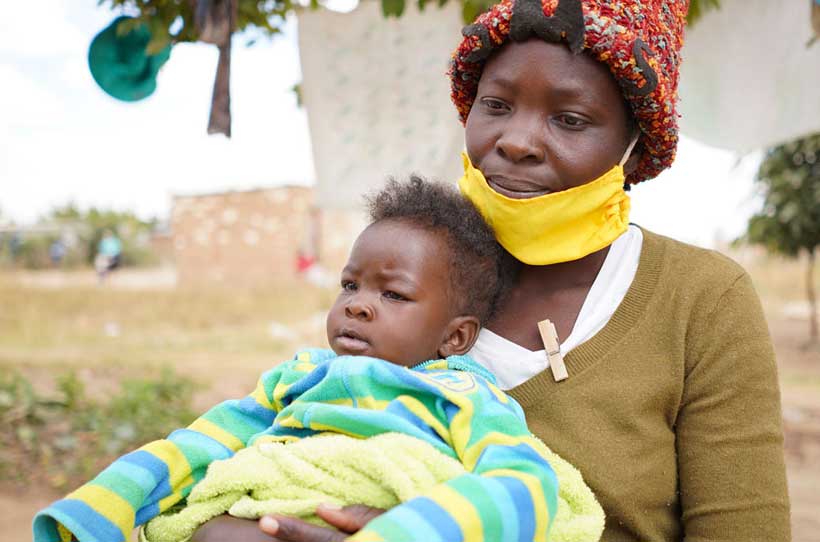 The World Food Programme (WFP) is urgently seeking more international support to prevent millions of Zimbabweans plunging deeper into hunger. The COVID-19 pandemic has aggravated an already severe hunger crisis in Zimbabwe, UN humanitarians warned on Thursday.
In an appeal for an additional $250 million to support emergency relief for millions of vulnerable people, the World Food Programme (WFP) said that by the end of the year, the number of food-insecure people in the southern African nation, is expected to surge by almost 50 per cent, to 8.6 million.
Triple shock
That represents around 60 per cent of the population, the agency said in a statement, blaming drought, economic recession and the coronavirus pandemic as the main drivers of the crisis.
Galloping hyperinflation has meant that few families can now afford even basic food, WFP said, with the price of maize, the staple cereal, more than doubling in June.
Lola Castro, WFP's Regional Director for Southern Africa, said that many Zimbabwean families were suffering "the ravages of acute hunger", before appealing to the international community to help prevent "a potential humanitarian catastrophe."
Unemployment rife
Zimbabwe's food insecurity has been compounded by a nationwide lockdown which has caused massive joblessness in urban areas.
In rural areas, hunger is accelerating, as unemployed migrants return to their villages, without the vital remittances they once provided.
According to WFP, subsistence farmers make up three-quarters of Zimbabwe's population and produce most of its food.
They are hurting because of a third successive drought-hit harvest this year which yielded only 1.1 million tonnes of maize, the staple cereal.
Harvest short by half
This amount is well down on last year's already poor harvest of 2.4 million tonnes, and less than half the national requirement.
As a result, WFP has warned that that there will "even more severe hunger" in early 2021, at the peak of the next "lean" season.
With sufficient funding, the agency intends to assist four million of the most vulnerable people in Zimbabwe this year: those suffering "crisis" and "emergency" levels of hunger.
It intends to scale up this aid to five million people from January to April next year, the peak of the lean season.
This month, amid serious funding shortages, WFP will only reach 700,000 of 1.8 million intended recipients.
Forced labour, prostitution and child marriages: Rescuing victims of trafficking in Malawi
The six men from Nepal believed they were heading to the United States for work. Instead, after a long journey which took them through six countries, they arrived in Malawi. They were locked in a house and their passports were taken away.
A husband and wife were offered lucrative jobs on a tobacco estate in neighbouring Zambia. Once there, they were treated badly, deprived of food and not paid at the end of their contract.
But the job turned out to be very different from what they expected – they were forced into prostitution.
All these people were victims of human trafficking.
Malawi: a transit country for trafficking
Malawi is also a transit country for victims of trafficking who are taken to other African countries, including South Africa, Tanzania and Mozambique, and to parts of Europe.
"The Government of Malawi accepts that more needs to be done to tackle this crime and there are gaps in the current approach," says Maxwell Matewere, United Nations Office on Drugs and Crime (UNODC) National Project Officer on Trafficking in Persons. "It also appreciates the expertise that we can offer," he adds.
Following a request from the Ministry of Homeland Security for support in the implementation of the national Trafficking in Persons Act, which was developed with the assistance of UNODC, Mr Matewere recently spent three weeks mentoring law enforcement officers.
"The on-site coaching took place in Blantyre, Phalombe and Mchinji. These are the regions of the country with the highest prevalence of trafficking," he says.
During the sessions, the UNODC expert reviewed cases to establish whether the law enforcement and protection officers had followed the correct procedures.
Positive results
"We did discover that in many cases this had not happened, but it was encouraging to see the commitment of the participants," says Maxwell Matewere. "They are all determined to improve on the areas of weakness we identified and learn from our expertise."
Officials who are responsible for responding to human trafficking, investigating cases, supporting victims and prosecuting the perpetrators took part.
"I learnt about the required standards and procedures we must follow when providing assistance to the victims of trafficking," explains Stephano Joseph, the District Social Welfare Officer for Blantyre. "So, I will follow these now in my work."
Caleb Ng'ombo, Coordinator for the Blantyre District Inter-agency Committee against Trafficking in Persons, says there are a number of lessons he learnt during the mentoring including the significance of putting the needs and rights of the victims at the forefront.
"I heard about the importance of supporting the victims to minimize the risks of retraumatizing them, which can happen during criminal proceedings."
Advice on ongoing cases was also provided, which has already led to positive results.
'Basically working as slaves'
"I'm receiving reports from some participants who have managed to successfully and properly identify victims of trafficking based on the learnings from the mentorship," says Mr. Matewere. "Based on the guidance I gave, 52 Malawian victims of human trafficking have been rescued and five suspects have been arrested. There are five different cases. Three of the cases of trafficking were detected during my coaching and with my technical support".
"In the other two, the police were not sure if the people involved were actually victims of human trafficking. I helped them with information how similar cases have been interpreted in other jurisdictions to confirm that they were indeed victims."
"One case involves 28 victims of sexual exploitation. In another case, there are eight victims of forced labour. They were made to work on a farm for many months without any payment and also working for long hours. They were basically working as slaves. Six further people were rescued in transit to a destination where they would have been exploited in the commercial sex industry."
"The other two cases involve trafficking for forced or arranged marriage. One girl who was rescued is 13 and pregnant. She is now living in a shelter. Other vulnerable victims are also in shelters, while others have been returned to their homes."
Over the past two years, UNODC, through its Global Programme against Trafficking in Persons and with the support of the United Kingdom, has assisted Malawi in its efforts to combat human trafficking.
National strategies have been strengthened, legal frameworks brought in line with international standards and the country's system to assist and protect victims has been improved.
The mentoring has had an immediate impact as the officials who took part are already using their newly acquired skills and knowledge.