Deprivation of Nationality as a Counterterrorism Response in the UK
Since the emergence of the Islamic State (IS), an estimated 21 per cent of its 30,000 foreign fighters reportedly travelled from Europe to Syria and Iraq to join IS and participate in the conflict. Such phenomenon raises concern over the stability and the security of the nations from which the foreign fighters are recruited as these radicalised fighters may 'may pose a serious threat to their States of origin … transit…travel, as well as states neighbouring zones of armed conflicts' according to United Nations (UN) Security Council Resolution 2178 (2014). The resolution further called upon Member States to co-operate in restricting the movements of foreign fighters.
In response, States enacted laws not only restricting the movement of foreign fighters but also penalising actions that are considered a potential threat to national security and interests. These laws conferred expanded power of surveillance on intelligence and law enforcement agencies; they also restricted immigrant and non-citizen access to the state territory by limiting the right to have a passport and, in more extreme cases, restricted the right to citizenship. However, denationalization not only affects a person's right to protection, freedom of movement and political participation as he no longer eligible to enjoy the rights and protection provided under the national legal system, but also creates debate that the state is provided an illegitimate enhancement of power 'at the expense of all citizens and citizenship itself.' In this context, this essay criticises the scope of counterterrorism laws in the United Kingdom (UK) that enable the deprivation of nationality on security grounds that cannot be justified as an effective counterterrorism mechanism as they would render individuals' stateless.
Violation of Human Rights
Deprivation of nationality causes a severe erosion of human rights, including the right to life under article 2, and freedom from torture and other inhuman treatment of punishment under article 3 of the European Convention on Human Rights (ECHR). Although the UK government indicates regularly that it has 'shown itself to be committed to deport foreign nationals involved in terrorist activities in this country fully respecting our human rights obligations',such commitments have not been much effective. In some cases the UK government went a step further and required a Memorandum of Understanding to formally assure the receiving state would comply with the human rights' norms of the deportees. However, this set of assurances is highly questionable in cases where deportees are sent back to countries that have poor human rights records, such as Yemen and Syria. In Abu Qatada, the Strasbourg Court was convinced that a mere Memorandum of Understanding may not prevent the violation of article 3 of the ECHR and not assure the right to fair trial because any confession obtained by torture is admissible in Jordan. Further, in states where the executive overly influences the judiciary, there can be no judicial protection or remedies available to the deportees, which fundamentally undermines the principle of the universal protection of human rights.
International law implications
International law forbids any arbitrary deprivation of nationality. According to the 1961 Convention, no State may deprive 'any person or group of persons of their nationality on racial, ethnic, religious or political grounds'. However, articles 5–9 of the 1961 Convention prescribe range of principles for withdrawal of nationality, particularly the deprivation of nationality to serve a legitimate purpose. In relation to the deprivation as an external act, the international law impacts the rights and interests of other States. In the context of the UK, such deprivation of citizenship impacts the rights and interests of other States in the context of deportation, refusal and re-admission, prosecution of international crimes and application for protection abroad. This part of the essay focuses on the external act of deprivation and criticizes how in each case the UK's decision to deprive nationality is problematic under international law.
This must also be seen in connection with the International Law Commission's (ILC) Draft Articles on the expulsion of aliens, whereby article 9 prescribes for the 'deprivation of nationality for the sole purpose of expulsion. A State shall not make its national an alien, by deprivation of nationality, for the sole purpose of expelling him or her.' In the Commentary, the ILC noted that 'deprivation of nationality, insofar as it has no other justification than the State's desire to expel the individual, would be abusive, indeed arbitrary within the meaning of article 15, paragraph 2, of the Universal Declaration of Human Rights.' However, it is to be noted that the article does not intervene in the operation of any national legislation for the deprivation of nationality.
This is further affirmed in the General Comment on article 12 of the International Covenant on Civil and Political Rights (ICCPR), where the Human Rights Committee noted that the right to enter one's own country is more than a concept of nationality. General Comment No. 27 on the Freedom of Movement extended this view, noting that even if deprivation is possible, it will not put the individual outside the right to enter and reside in that country, as that is his 'own country'. In this context, the deprivation of nationality can be seen as an illegitimate act for a permanent deportation. However, in legal discourse, no State has the right to hand-wash its duties to the deportee, as his right to remain in the country would exist even after his nationality is deprived. However, in the real world, this has not been the case, because the border agencies have never allowed citizens whose nationality was deprived to re-enter the country.
In cases where extradition is required under international law, the UK is obligated to extradite the person 'without exception whatsoever and whether or not the offence was committed in its territory, to submit the case without undue delay to its competent authorities for the purpose of prosecution…'. Article 5 of the UN Convention Against Torture (CAT), to which the UK is a party, is one example of the international obligation to extradite a suspect. Further, the Questions Relating to the Obligation to Prosecute or Extradite case is an example of the State's responsibility. There, Senegal was found liable for State responsibility under articles 6(2) and 7(1) of the CAT against Belgium. As such, the UK depriving nationality and deporting citizens who are potential suspects of international crimes may cause the UK to violate its obligation to extradite and may lead to its the UK's liability for its ineffective approach to countering terrorism.
Further, the UK is one of eight parties to the 1961 Convention. Under part 14 of the Statement of Changes in Immigration Rules and of the new Rule Nos 401 and 403, while an individual 'satisfies the requirements of Article 1(1) of the 1954 United Nations Convention relating to the Status of Stateless Persons, as a person who is not considered as a national by any State under the operation of its law….' In the event when the other parties to the 1961 Convention may not receive the individual, whose nationality is deprived by the UK, the UK will be left with an obligation under the 1961 Convention to readmit the individual in order to prevent a condition of stateless to the individual. This may reflect on the reputation of the UK, on the one hand, for prosecuting an ineffective approach that deprives the nationality of the individual and, on the other hand, as a signatory without complying in good faith with the 1961 Convention.
Theoretical paradox
First, the deprivation of nationality is an unprecedented blurring of the framework of security policies, as it can be invoked without any trial or criminal conviction relating to terrorism. It is on the basis of a dominant logic of prevention based on the logic of suspicion. However, it is also an echo of the colonial history of governance by racialized conception of social order, where the citizenship is not a secure status, but a reward for conformity to the bounds of defined 'acceptable behaviour'. This resort to deprivation constitutes the securitization of citizenship as a policy, where the pre-crime preventive paradigm is encouraged as an option to counter the new definition of 'radicalization', which includes political violence, holding views against the government and 'vocal opposition to (…) British values'. Although the notion of civic citizenship involves a more inclusive national identity compared to the legal definition of citizenship and belonging based on ethnicity, the deprivation of nationality as a counterterrorism measure nevertheless creates normative boundaries of exclusion and a hierarchy between the 'good and tolerated' citizenship and the 'failed' citizenship.
Second, it is the State that has the fundamental duty to provide security for its citizens. Permitting the deprivation of citizenship simply allows States to disregard the consequences. Being statelessness without diplomatic protection or conveyance by passport renders the deportee in an extremely vulnerable position to abuse. A good example is the 16 British nationals whose passports were revoked when they were abroad: two were killed in a drone attack by the US, one was kidnapped, and one was rendered by US security services. While there has been debate over whether denationalization is an appropriate punishment, the position that lets an individual remain stateless is condemnable.
Third, the deprivation of citizenship creates a situation where instead of citizens having the sovereign power to choose their government, the government chooses who they wish to govern; deprivation is no longer based on 'conductive to the public good', for as Lord Slynn notes in Secretary of State for the Home Department v Rehman, 'there is no definition or limitation of what can be "conducive to the public good" and the matter is plainly in the first instance and primarily one for the discretion of the Secretary of State.' This phrase therefore provides an ill-defined ground for the UK government to deprive nationality of an individual and at the same time create 'a dubious and shifting hierarchy of citizenship'.
Conclusion
Depriving the nationality of citizens on mere suspicion for links with terrorist organisations as a counterterrorism mechanism has failed from both legal and rights-based perspectives. This essay concludes there are four main reasons that reflect the deprivation of nationality problem. First, it disrupts the UK's international commitment to reduce statelessness, and its obligation under the UN Security Council Resolution to bring suspects of terrorism to justice. Second, it undermines the UK's commitment to uphold human rights and the rule of law as a liberal democratic state while countering threats against its national security and national interest. Third, revoking nationality is an ineffective security strategy against terrorism because of practical implications. In the same vein, the above analysis recognises that mere banishment and deportation could be a measure that may backfire the real intention in countering terrorism because it fails to address the root cause for the radicalisation. Such avoidance in the long term may produce counter activities against the state and keep the national security at constant risk. Fourth, the power of the UK to revoke the citizenship of naturalised citizens who have no second nationality—which causes stateless—thus creates a legal black hole, into which once an individual fall he cannot be pulled out.
Compared with the deprivation of nationality, the measures proposed by sections 1 and 2 of the CTA 2015 such as seizure of passport from personnel suspected of involvement in terrorism, and temporary exclusion orders are more effective because they involve some judicial intervention and temporary suspension of individuals within the UK, which means the state will have the power to retain the suspect whenever required. There are also other counterterrorism measures that, with the adequate intervention of judiciary, have been an effective security strategy against terrorism. Thus, this essay proposes that the UK must revoke its laws concerning the deprivation of nationality as a counterterrorism measure but alternatively introduce laws that would address issuing permits to return to the terrorist suspects on individual basis, set specific obligations to the individuals after return to the UK, set tribunal that could review the decision of temporary exclusion, and strict the terrorism prevention and investigation measures with consideration of enforceability, and upholding international law and obligations in the contemporary counterterrorism context that will make the UK counterterrorism response effective.
The Rise OF ISIS and its Aftermath in Afghanistan
"I will see you guys in Newyork".Abu Du'a, the leader of ISIS, whose nom de guerre (war name) was Abu Bakr al-Baghdadi, told his American captors as he was released from a brief detention during Iraq war. After American invasion of Iraq in 2003, Al Baghdadi joined the Arms Resistance against the U.S led coalition troops in Iraq but he was captured and detained in a US. – run Iraqi prison in 2006. Following al Baghdadi's release in the late 2000s, he joined the predecessor to ISIS: the Islamic State of Iraq(ISI). This group initially affiliated themselves with AL- Qaeda, but was later rejected by AL Qaeda due to their brutal acts and it became Islamic State of Iraq (ISI). IN 2010, al Baghdadi became the leader of ISI and changed the name of the organization to Islamic state of Iraq and Syria (ISIS) in 2013.
On 29 June 2014, ISIS declared the worldwide caliphate under the leadership of "caliph Ibrahim" with publishing a statement of supporting al Baghdadi's designation as caliph. This concept of caliphate is mainly based on the universal religion and its ultimate goal is the establishment of Islamic state. This political idea of Islamic state is embodied in the concept of the ummah (community) which says that all the Muslims wherever they reside are bounded by a common faith which transcends all geographical, political or national boundaries.
Many other groups had pledged allegiance to ISIS like the Boko haram in Nigeria, the bait al Maqdis in Egypt, the Islamic movement in Uzbekistan, andthe previous leader of TTP Hafiz Saeed, also pledged allegiance to al Baghdadi in Oct, 2014 renaming themselves as the Islamic state of Khorasan (ISK) in Afghanistan. IS-K's early membership included a contingent of Pakistani militants who emerged in Afghanistan's Nangarhar province around 2010, just across the border from the former Federally Administered Tribal Areas (FATA) of Pakistan. Many of these militants were estranged members of TTP and Lashkar-e Islam, who had fled from Pakistan to escape pressure from security forces.
ISK emerged in different provinces of Afghanistan bordering Pakistan but outnumbered in the eastern province of Ningarhar, Achin district, due to some specific reasons. Achin district is one of the backward, underdeveloped and illiterate regions of Afghanistan which makes its population vulnerable to recruitment as new militants. Moreover, peopled welling in this district joined and supported this new group not only for their Islamic ideology but also for the high salaries of $500 paid by this organization.In the beginning of their journey in the region, ISK dealt people in a soft manner and always refrained from offensive language to encourage and inspire the people to join this militant group.
But with the passage of time, ISK changed its behavior and started the forceful imposition of sharia law. People were prevented from the cultivation of opium which was the main source of revenue for the locals of that region, seized drugs and sentenced drug addicted people, however, majority of their own militants were drug addicts and sold drugs seized from the locals to meet their own financial needs. They introduced numerous fabricated laws that were neither in conformity to national, Islamic nor in conformity with the locals laws. The militants of the group were indoctrinated to such an extent that they were willing to sacrifice everything for the interest of the group. One of their militants, involved in a robbery case, accepted his crime in front of the group's judicial committee. As per the Islamic rules, anyone involved in the robbery would have their hands cut off. Therefore, When the militants were cutting hands, he was chanting ''Allah ho Akbar''-Allah is the greatest.
Taliban and Afghan forces have attacked the Achin district many times but no one of them succeeded in retaking the district from ISK. This region was completely monopolized by this group and they ruled the people according to their own so called sharia law. People started displacement from the region towards Jalalabad, the provincial capital because they were unable to abide by these brutal laws and tolerate the atrocities. Following is a short story which a person told in anonymity about the excessive brutalities perpetrated by ISK in Achin.
"We all flocked outside after Friday prayer, according to announcement in sermon. They brought seven detainees belong to Emirates a Taliban group, Afghan national Army member and spies. All were covered with black ski masks. Meanwhile, an ISIS militant rode on a trained horse, having sharp sword in hands and reached to the spot. He decapitated all of them and shouted "Allah ho Akbar". With the sound of Allah ho Akbar, we all scattered like flies in the air and no one knows what happened. But later on it was realized by people who delivered us to hospital that the place was targeted by a US drone. Many people were injured, and the ISIS militant who was beheading the prisoners was burned by drone attack. I still have the scene in my mind which has really affected me mentally and can't take out those thuds of the sword from my mind when he was beheading those innocent people".
Furthermore, they knelt innocent elders of the Shenwari nation belong to the same district on the bombs accused of in affiliation to the Taliban. A gruesome video also uploaded by them to the YouTube. These kind of brutal acts were the routine of everyday in Daesh or ISK controlled areas.
Afghan Commando assisted by US special forces have been fighting with the ISK in Achin for the last few years and have made significant progress contributing to the liberation of some villages but there are speculations that united states itself is assisting this militant group and supplying food and weapons to them through helicopters which has put the Afghans in doubt. US dropped the " mother of all bombs" – the most powerful conventional bomb in the American arsenal formally known as GBU-43/B massive ordnance air blast on 13 April 2017 on ISIS Khorasan cave complex in Achin district, Ningarhar. According to a statement from the United States military in Afghanistan, the bomb hit a tunnel complex but they didn't say how many militants were killed or whether the bombing caused any civilian casualties. The fact is that it was only an experience of their conventional bomb which is clear from the following statement of the Ex-president of Afghanistan Hamid Karzai:
"This is not the war on terror but the inhuman and most brutal misuse of our country as testing ground for new and dangerous weapons". This claim of Ex-president was further forged by the locals of Achin who stated that there was neither weapons depot nor any single ISIS fighter in the targeted region.
Currently Achin district has been cleared by Afghan Forces from this group but there are opportunities of their return to the region. Afghan Forces should show their strong presence, build the region and rehabilitate former militants. We are the veterans of many regions where US and Afghan forces have operated and lost hundreds of their soldiers for clearing the region but have left the region vulnerable to the insurgents return. Moreover, America should equip Afghan forces with sophisticated weapons to counter these threats. Afghan National Directorate can play a vital role in the dissolution of this group by infiltration of their own spies in disguise.
Moreover, in comparison to ISIS in Iraq and Syria, which have oil resources of about $2 billion and financed by different Arab states, this group is very much dependent on local revenues and neighboring state Pakistan. Pakistan may not be able to support two insurgent groups-Taliban and ISK-simultaneously for a single goal. And the so called jihad vacuum is also filled by Taliban which never want any rival jihadi group in Afghanistan.
Imprisoned ISIS Wives and Children Have Nowhere to Run To, Nowhere to Hide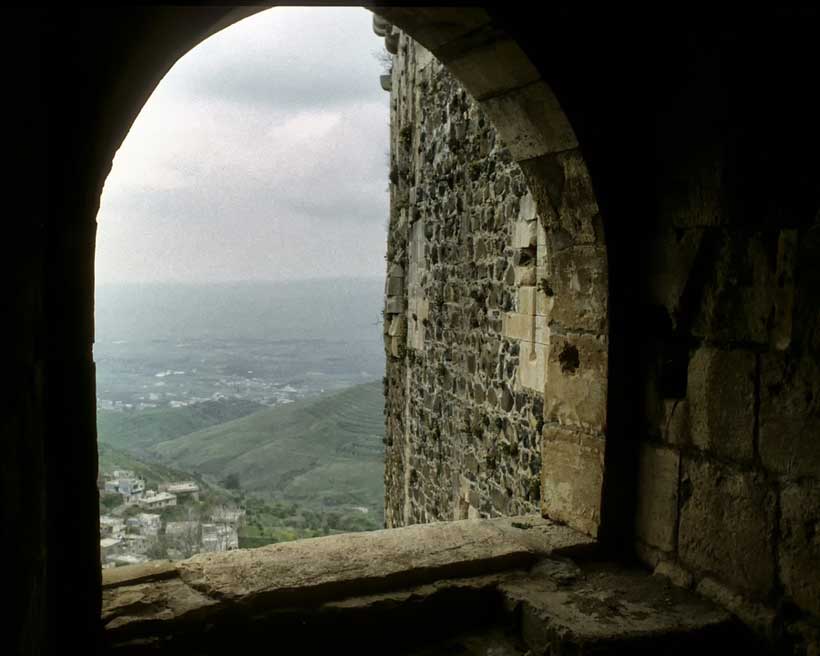 The guards have said if the war comes close, then they will leave here," a Western ISIS wife texted me today from Camp Roj in far northeastern Syria, a detention center that houses 500 ISIS wives and 1,200 of their children. "What to do if we are left alone?" she asks. "There's nowhere to go and too risky to get caught by Bashar [al-Assad]."
As she writes, I'm in Belgium sitting next to an FBI agent. I ask him what she should do, but amid all of this chaos, he doesn't have an immediate answer.
The ISIS wife continues: "I like how America thinks it's too dangerous for them [the U.S. military] to be here but safe for us to remain with Assad."
Over the past two years I've been in and out of the northeastern territory of Syria held by the Syrian Democratic Forces (SDF) six times with staff from the International Center for the Study of Violent Extremism (ICSVE). We have conducted in-depth interviews with 217 ISIS men and women, 100 of them in SDF held territory, for our project countering the ISIS brand, which the SDF has supported fully.
The woman texting me today gave us an interview last year and has managed to stay in touch via illicit phones other detainees allow her to use.
At the same time she is texting me, our Kurdish translator texts that they are living under the sound of bombs and troops advancing. Assad's troops are marching eastward, while Turkey is barreling in from the north. Which soldiers will reach Camp Roj first and what the women should do if the Kurdish YPJ-Women's Protection Units guarding them decide it's too dangerous to remain in place, is something the guards have told the inmates to think about.
The female inmates of Camp Ain Issa, farther west, faced a similar dilemma earlier in the week when the Turks began shelling. Until Sunday, Ain Issa Camp housed a total of 12,000 women and children, but according to one Belgian woman, it descended into "complete chaos" as fires broke out, the guards left, and the women escaped in the hundreds.
Among the women housed there, 265 were wives of foreigner terrorist fighters, alongside 1,000 of their children. On the second day of the Turkish air assault, Belgian ISIS wives Bouchra Abouallal and Tatiana Wielandt decided it was better to go on the run with their small children than remain in place to learn what next disaster might befall them.
We interviewed Bouchra Abouallal in September 2019. Completely exhausted from her experience with ISIS, she said that life inside the Caliphate was "the best possible deradicalization program ever." Already prosecuted in absentia and facing a five-year sentence in her home country of Belgium, she told ICSVE researchers she would prefer to return home even to serve a 20-year sentence rather than remain in the camp under the menace of the cruel ISIS-inmate enforcers who threatened all European women who no longer wanted anything to do with the ISIS Caliphate.
Now Bouchra Abouallal is on the run with her three small children. In audio messages punctuated in the background by shelling she told a Belgian journalist that she was headed toward the front lines in hopes she could make it to safety in Turkey, where she wishes to turn herself into the Belgian consulate and make her way home.
While European officials here in Brussels have stated that Turkey agrees to help any escaped ISIS cadres that end in their hands to be returned to their homelands, up until recently, Belgium was refusing to let her come back. Instead of seeing her as someone victimized by the Islamic State's propaganda and lies, and fooled by the "Shariah for Belgium" group that had radicalized many in her native city of Antwerp, Belgian politicians see her as a threat.
But it is not difficult for Belgian authorities to turn past posts on her social media accounts against her.
"Your system has failed oh Belgian state," Bouchra's Facebook page read after she slipped out of Belgium to go live under the Islamic State. Referring to the way the Belgian police had hassled her upon her first return home from Syria, her posts taunted them, saying "You were watching us 24/7 and you still haven't managed to stop us. Why? Because Allah is the best planner (…)" Her threats continued with, "We have left because we believe that it is a duty for every Muslim. To the policeman who threatened to take our children away, I can say that my children will turn yours into orphans, with the will of Allah."
Bouchra claims that it wasn't she, but one of her ISIS husbands, who authored these hate-filled posts. She says he used to lock her up at home and post on her Facebook page without her permission. Indeed, when we interviewed Bouchra in September she spoke gently as she denounced ISIS, giving us permission to use both her image and her name in a counter narrative video—this, while knowing the ISIS enforcers in the camp would likely punish her for it.
The woman texting me today from Camp Roj does so fearing that if it becomes known it was her texting she will be punished by her YPJ guards. Yet pure terror drives her to try to stay connected with the outside world as she makes wrenching decisions for herself and her young child.
Americans are also in this camp. We have interviewed two American passport holders—Canadian dual-citizen Kimberly Pullman and disputed American citizen Hoda Muthana.
When I ask today's texter about Americans in the camps, she tells me there are five in all, two more in Camp Roj and another in Camp Hol. She states that there are also two American children in Camp Roj. We've met one of them, Adam, the two-year-old son of Hoda Muthana. Both times we interviewed his mother, Adam was struggling with chronic bronchitis. Today the woman texting me from Camp Roj tells me that the air is thick with fumes from the bombings, which is causing many of the children to have breathing difficulties.
"Going to jail right now won't be great," this woman writes as she imagines her future in the West—if she can ever manage to get home. Then she envisions another future: "I could get lost among all of this trouble." Then again she realizes that fleeing the camp, if her guards do abandon their posts, might also prove disastrous.
"Please let the governments know that we are not happy with the escape of the women [who have left the camps]. We are actually scared and want to just be safe in our own embassies," she texts. "We don't want to keep running away. We want to be tried. I've already had the chance to run away before and I decided to be tried in my own country."
Now the pressing question, amid all of this chaos unleashed by Trump greenlighting the Turkish invasion of northeastern Syria: Is anyone going to do anything to get these former ISIS wives and their children back home where they can face justice and live in safety or do we just leave them to face whatever fate turns up as hostile armies converge?
Author's note: first published in the Daily Beast
Indian Mujahideen, IS and Hizbul Tahrir: Breeding ground for terrorism in South Asia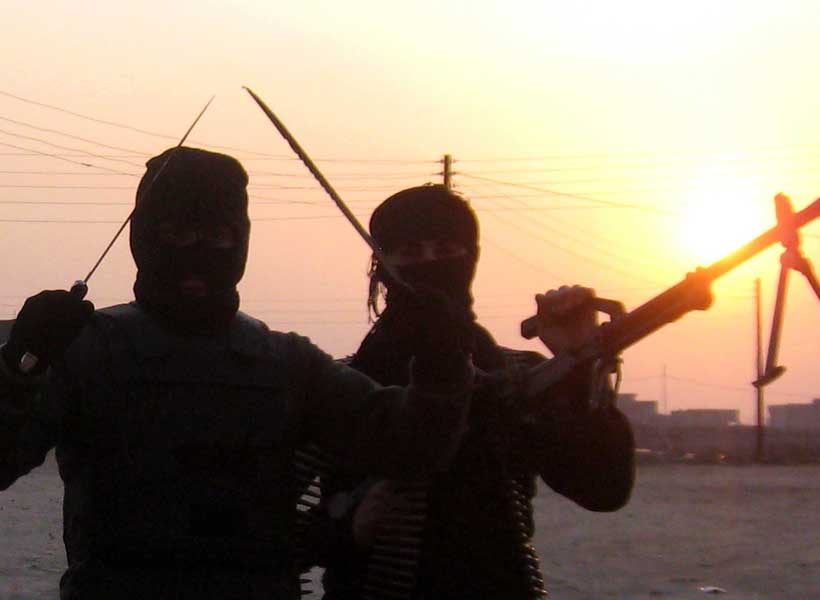 India Today dated October 8, 2019 has made the startling revelation `The Special Cell of the Delhi Police, probing an IM module, stumbled upon evidence suggesting an association between the two outfits'. It adds, `Sources in intelligence agencies said that there was credible proof about IM's links with international groups'. `The Indian Mujahideen had a hand in the Delhi serial blasts of 2008' and have `links with the international radical group Hizbul Tahrir'. The organisation was `trying to radicalise disgruntled Muslim youth', according to recent intelligence inputs'.
Sri Lankan terrorists trained in India
Earlier, Sri Lankan investigations had revealed that the suicide bombers, involved in blasts, were radicalized in India. Sri Lanka had hauled up 116 suspects, including a Tamil medium teacher and a school principal. Those arrested confessed to having been tutored by Islamic-State moles in Tamil Nadu. Posters and social media postings in native Indian languages confirmed that the IS does have networks in several Indian states. A pro- IS Telegram channel released a poster in Bengali language which reads read: "Shighroi Aschhe [coming soon], Inshallah. The poster carried a logo of a group called Al-Mursalat. Some social posts in Sinhala language appeared in Tamil Nadu. Instead of taking notice of IS propaganda, BJP led government has been exploiting the matter for political advantage. BJP leader Vijayvargiya in West Bengal alleged, "If Trinamool Congress government in West Bengal led by Chief Minister Mamata Banerjee Mamata ji stays, Islamic State can enter West Bengal anytime." India shrugs off the allegation saying that IS adherents in India are spill-over of Bangladesh's New Jamatul Mujahideen.
Call Detail Records of Sri Lankan-terror mastermind Zaharan Hashim indicated his links with IS adherents across India including R Ashiq, Ismail, Salavuddin, Sadiq, Ali, Shahul Hameed, and Shamsuddin. In a video, Hashim is seen exhorting Muslims from Tamil Nadu, Kerala and Sri Lanka to wage jihad. Hashim and another Sri Lanka bomber, Mohammad Azaan, had travelled to India in 2017 and 2018 to discuss the plans of IS.
By 2013, India knew that its `missing 'citizens were fighting alongside IS in Syria. It remained unruffled even until 2014 when IS kidnapped 39 `traitor' Indians in Iraq and executed them. India's RAW remained listless to an IS map of the Khorasan Caliphate showing engulfing some Indian. BBC reporter Andrew Hosken, who included the map in his 2015 book 'Empire of Fear: Inside the Islamic State' said IS wants "to take over all of what they see as the Islamic world". India arrested about a hundred IS suspects while they returned to India after fall of IS's last stronghold Baghouz in Iraq.
Why and how Indian Muslims are being radicalized: India is a fertile ground for ISIS cultivators because of Muslims' persecution. Indian Muslims have less than two per cent parliamentary representation though they are about 14 per cent of Indian population.
The Muslim in India are about 172 million (14.2%), second largest religious community, according to 2011 census. The Muslim is a feeble voice within the parliament and without. Bharatiya Janata Party (BJP gave less than two per cent of its tickets to Muslim candidates. Still, none of them were elected. Still Rashtraya Swayemsevak Sangh claims that Muslims in India are
The 2014 Lok Sabha had the lowest share of Muslim MPs in India. So it was despite increase in share of Muslim population in India from 13.4% to 14.2% between 2001 and 2011.
Names of about one-fourth of the eligible Muslim voters were deleted from voters' list with impunity. In Karnataka, alone the names of 6.6 million people were missing from the electoral list. Later, about 1.2 million were re-enlisted.
The Muslim population increased. Yet, the number of Muslim voters declined over the years. Obviously, the undercounting and deletion from voters' list was actuated by planned discrimination, political exclusion, and total elimination. A caricature of Article 326 of India's Constitution?
Muslims experience low literacy and high poverty rates, and Hindu-Muslim violence has claimed a disproportionate number of Muslim lives. The Muslim literacy rate ranks well below the national average and Muslim poverty rates are only slightly higher than low-caste Hindus, according to a November 2006 government report. Muslims make up 13.4 percent of India's population, but hold less than 5 per cent of government posts and make up only four per cent of the undergraduate student body in India's elite universities.
Practically, Muslims, under Hindu influence, are divided into three groups of Indian Muslims—ashraf, ajlaf, and arzal. The ashrafs are upper-class Muslims of Arab ancestry. Ajlafs are Hindus who converted to Islam to escape persecution, and arzals, correlate to the lowest caste of Hindus (harigans). The November 2006 Sachar Report made recommendations to ameliorate the lot of the Indian Muslim. University of Chicago Professor Steven Wilkinson says, "The conclusions aren't very revolutionary and I wouldn't expect much in the way of policy change from it." The professor of political science whose research focuses on ethnic politics in India. Wilkinson says the report fails to offer clear analysis about the nature of Muslim marginalization, and leaves in question whether solutions should focus on Muslims or general public poverty alleviation.
Hard-line Hindu nationalists argue Indian Muslims (as well as Christians) converted from Hinduism and should reconvert to the majority religion. Ruling BJP seeks to win votes proposing to build a temple on the site of a former mosque in Ayodhya, a city in India's most populous and politically important state of Uttar Pradesh. Temples in IHK are being renovated with little attention to mosques. It is eerie that RSS chief claims `Muslims in India Happiest in the World Courtesy Hindu Culture'.
Motivational training complement with India-made explosives: The IS India not only imparts motivational training to volunteers but also equips them with necessary kit to do explosions. Besides imparting ideological training, IS in India equips fresh recruits with improvised-explosive devices. Unreliability of dry-buttery cells in improvised explosive devices (IEDs) forced the IS to opt for solar cells. The study, conducted by Conflict Armament Research (Europe) has confirmed that Indian solar-cell and detonator-producing industries are a big exporter to the IS importers abroad. To bypass customs surveillance, Indian companies export the hardware through intermediaries. The study revealed, `Seven Indian companies figure in a list of 51 commercial entities from 20 countries theater involved in the supply chain of over 700 components used by the Islamic State to construct IEDs. The Indian firms meet bulk of IS's demand for detonators, detonating cords, safety fuses, cables, wires, and other electronic components, India's trade laws allow export of such components. The companies include Solar Industries, Economic Explosives, Premier Explosives, Ideal Explosives, and Chamundi. Indian products came to light when seized during battles in the Iraqi towns of al Rabia, Kirkuk, Mosul, and Tikrit and the Syrian town of Kobani.
While being preoccupied with Masood obsession, India ignored lurking presence of IM-IS-HT affiliates in its several states. Let India to stop politicising Masood Azhar and focus on emerging threat. India needs to revamp its attitude to the menace before it is too late.