ADB, Baikonyr Sign Deal to Develop Solar Power in Kazakhstan
The Asian Development Bank (ADB) yesterday signed a $11.5 million loan in tenge equivalent with Baikonyr Solar Limited Liability Partnership (Baikonyr Solar LLP) to support the development of solar power in Kazakhstan and further enhance the country's energy security through increased renewable sources.
The loan agreement for the Baikonyr Solar Power Project is the first time that long-term local currency financing has been provided by ADB for a solar project in Central Asia. It also marks ADB's first foray in solar energy financing in the subregion, and its first cofinancing with the European Bank for Reconstruction and Development in Kazakhstan's renewable energy sector.
"Kazakhstan's energy sector has mostly relied on coal with almost 80% of the country's electricity generated from coal-fired power plants, which are mostly outdated and obsolete," said ADB Senior Investment Specialist for Private Sector Operations Mr. Mohammed Azim Hashimi. "ADB's loan to Baikonyr will help Kazakhstan achieve its goal of increasing the share of renewable energy in the country to 50% by 2050, while reducing its carbon emissions."
The project comprises the design, construction, commissioning, operation, and maintenance of a 50-megawatt solar power plant, along with the necessary infrastructure for grid integration. The solar plant—which is expected to generate 73 gigawatt-hours of electricity per year and will include approximately 150,822 photovoltaic panels, 14 central invertor stations, and a substation—will be located in southern Kazakhstan over 150 hectares of land.
Baikonyr Solar LLP is a special purpose vehicle incorporated in Kazakhstan and is owned by UG Energy Limited and Baiterek Venture Fund Joint Stock Company (BVF), which is a subsidiary of Kazakh sovereign wealth fund Baiterek JSC. United Kingdom-based UG Energy Limited has been pioneering the development of industrial scale solar plants in Kazakhstan.
"Building on the highly successful track record of our existing solar plants in Kazakhstan, we are particularly happy to have with the ADB and BVF two new strategic partners on board for our landmark Baikonyr project," said UG Energy Director Mr. Albrecht Frischenschlager.
By cutting carbon emissions, the project will help the country fulfill its nationally determined contribution to the Paris climate agreement of a 15% decrease in carbon emissions below 1990 levels by 2030. ADB's assistance further helps private sector engagement in the energy sector, while the construction and operation of the solar plant is expected to generate employment for the local population.
IEA Technology Collaboration Programme holds its third universal meeting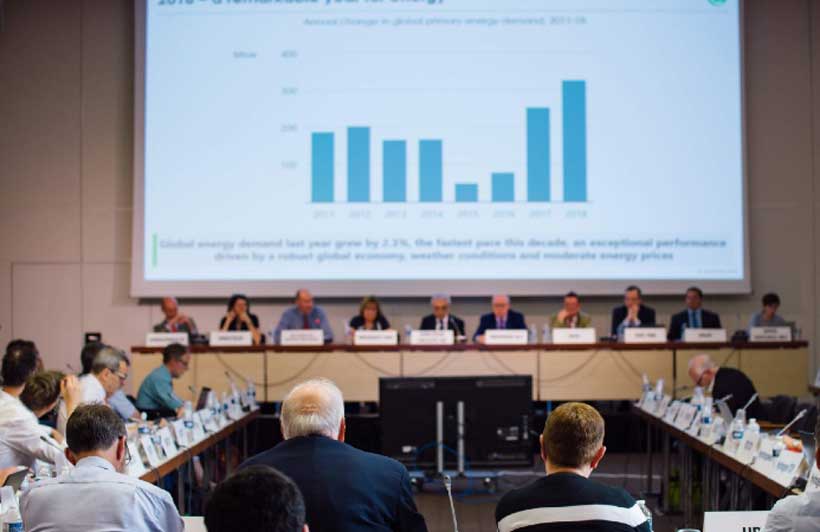 Leading energy experts from the public and private sector gathered in Paris on 18 and 19 June for the third universal meeting under the International Energy Agency's Technology Collaboration Programme (TCP).
Innovation is an essential underpinning of energy sector transitions worldwide. Given the growing complexity and interconnection of energy systems, cooperation and networking can increase effectiveness and maximise the impact of innovation efforts.
"2019 is a key year for innovation at the IEA," said Dr Fatih Birol, the IEA's Executive Director. "A more integrated and holistic approach to energy technology innovation is required to reach a sustainable energy future, which means even more partnerships among those in this room."
For more than 40 years, the vast amount of research and technology analysis carried out under the TCP network has provided a vital contribution to advancing clean energy technologies worldwide. The TCP currently has some 6,000 participants representing 300 government and industry entities from 54 countries, demonstrating the reach of the TCP's global innovation network. This body of knowledge supports high-level debates and real-world actions.
The first day of this week's event was jointly hosted by the IEA Committee on Energy Research and Technology and the IEA Standing Group on Long-Term Co-operation. It brought together policy and decision makers to share experiences on disruptive innovation, technology trends, and partnerships between governments, the private sector and other energy stakeholders.
The meeting provided an opportunity for innovators and strategic thinkers to discuss key trends, which will help to inform future IEA activities related to energy technology, research and innovation. That includes the preparations for the 2019 IEA Ministerial and the 2020 edition of Energy Technology Perspectives, one of the IEA's major publications.
At the meeting, the IEA unveiled new tools and online resources available under its energy innovation web portal, including a study mapping international partnerships relevant to energy technology innovation in order to identify synergies and foster strategic engagement across initiatives. The IEA Secretariat also outlined plans for a major effort to modernise the TCP legal mechanism, further explore how the IEA can make better use of TCP work and improve communication across the TCP network.
UNDP and IRENA Join Forces to Advance Low-Carbon Energy Transition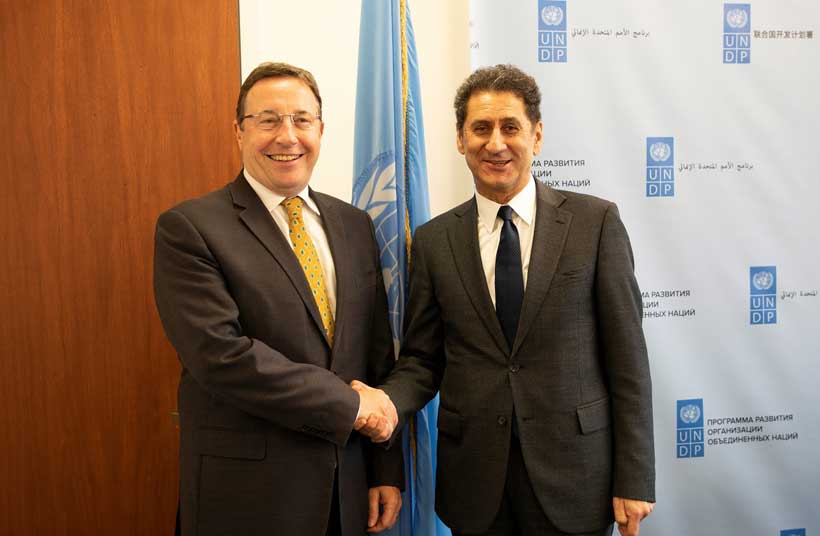 The United Nations Development Programme (UNDP) and the International Renewable Energy Agency (IRENA) announced a global partnership today to accelerate low-carbon energy transition and offer concrete steps to achieve sustainable development. Under the cooperation, the organizations will explore joint initiatives aimed at accelerating the implementation of the Agenda 2030 and stimulating renewable energy investments in developing countries.
"The latest evidence shows that renewable energy sources will increasingly form the backbone of our global energy system, making it imperative to better support countries in making the transition to renewable energy sources and in realizing the multiple benefits they offer," said UNDP Administrator Achim Steiner at the signing of the Memorandum of Understanding with IRENA Director-General Francesco La Camera in New York. "This partnership does just that by uniting IRENA's technical expertise on renewable energy with UNDP's global portfolio on climate change."
The falling cost of renewable energy means renewables are now frequently the cheapest source of new power generation, according to a new IRENA report. Furthermore, jobs in the sector continued to show growth in 2018. IRENA's most recent jobs data shows due to more and more countries manufacturing and installing renewables, renewable energy employment reached eleven million people worldwide in 2018, up from 10.3 million in 2017. This, despite slower growth in key renewable energy markets last year including China.
These reports come on the heels of a report released in the United States in April which stated that, for the first time ever, the renewable energy sector in the United States was projected to generate more electricity than coal-fired plants.
"Partnerships such as this strengthen the world's response to the profound challenges of climate change and sustainable development," said Francesco La Camera, Director-General of IRENA. "This cooperation brings together IRENA's technical knowledge and renewable energy data repository, with the UNDP's vast global development and project implementation network. Such complementarity will allow us to explore and co-develop effective pathways to advance energy access, accelerate the low-carbon energy transition and promote sustainable growth.
UNDP is the primary supporter of climate action in the United Nations. Building on its portfolio of USD 3.2 billion in grant financing in collaboration with the vertical funds, bilateral and multilateral partners, UNDP provides financial and technical support to countries to design and implement Nationally Determined Contributions (NDCs) under the Paris Agreement.
Throughout this work, UNDP promotes NDC approaches and implementation processes to align climate and Sustainable Development Goal targets, including on energy, into long-term national and sectoral development plans and budgets, establishing joint coordination mechanisms among actors across sectors and Ministries, prioritizing finance channeled to bold actions and integrating monitoring and reporting systems.
The partnership with IRENA will help to scale-up support to countries and accelerate the delivery of the Paris Agreement and the Sustainable Development Goals.
Renewable energy investment in 2018 hit USD 288.9 billion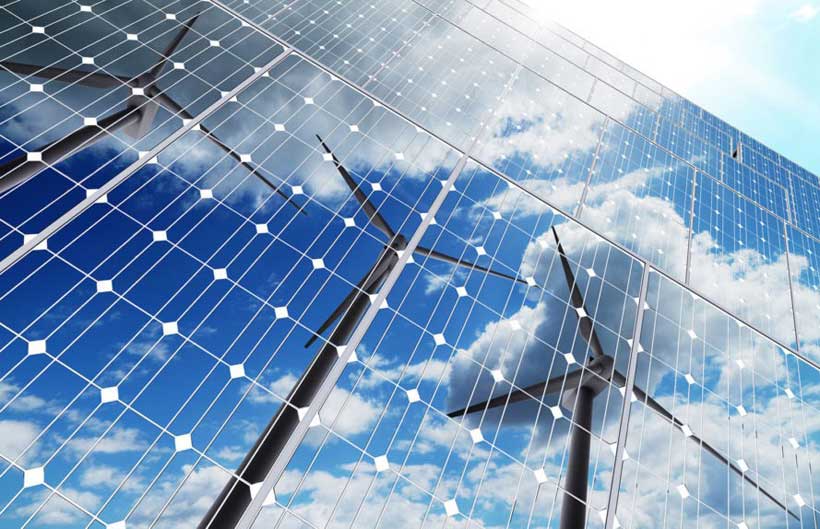 Global investment in renewable energy hit USD 288.9 billion in 2018, with the amount spent on new capacity far exceeding the financial backing for new fossil fuel power, according to new figures published today.
These numbers, produced by BloombergNEF (BNEF), are being published today as part of REN21's Renewables 2019 Global Status Report.
The numbers show that while investment was 11 per cent down over the previous year, 2018 was the ninth successive year in which it exceeded USD 200 billion and the fifth successive year above USD 250 billion. The figure does not include hydropower above 50MW, which saw an additional USD 16 billion invested – also down on 2017, when USD 40 billion was invested.
The dip in investment in 2018 can be partly attributed to falling technology costs in solar photovoltaics, which meant that the required capacity could be secured at a lower cost, and a slowdown in solar power deployment in China.
However, globally, solar was still the largest focus of investment, with USD 139.7 billion in 2018, down 22 per cent. Wind power investment increased two per cent in 2018, to USD 134.1 billion. The other sectors lagged far behind, although investment in biomass and waste-to-energy increased 54 per cent, to USD 8.7 billion.
The figures compare the amount invested in new renewable power capacity, which was USD 272.3 billion globally in 2018 (excluding large hydro), with that in new coal- and gas-fired generating capacity, which was USD 95 billion.
China leads, Europe and developing countries rally
A geographical breakdown of the USD 288.9 billion figure for total renewable energy investment in 2018 shows that China led investment worldwide for the seventh successive year, at USD 91.2 billion. However, this was down 37 per cent from 2017's record number, due to a number of factors including a mid-year change in the government's feed-in tariff policy, which hit investment in solar power.
China also accounted for 32 per cent of the global total investment, followed by Europe at 21 per cent, the United States at 17 per cent, and Asia-Oceania (excluding China and India) at 15 per cent. Smaller shares were seen in India at 5 per cent, the Middle East and Africa at 5 per cent, the Americas (excluding Brazil and the United States) at 3 per cent and Brazil at 1 per cent.
If China is excluded, renewable energy investment in the developing world actually increased 6 per cent to USD 61.6 billion, a record high.
"When overall investment falls, it is easy to think we are moving backwards, but that is not the case," Angus McCrone, Chief Editor at BloombergNEF, commented: "Renewable energy is getting less expensive and we are seeing a broadening of investment activity in wind and solar to more countries in Asia, Eastern Europe, and the Middle East and Africa."
Investment in Europe jumped 39 per cent to USD 61.2 billion, the highest level in two years, driven largely by large on- and off-shore wind investments.
In the United States, investment edged up 1 per cent to USD 48.5 billion, the highest level since 2011, also driven by an increase in wind power financing.
Investment in the Asia-Pacific region (excluding China and India) increased 6 per cent to USD 44.2 billion, the highest level in three years, while the Middle East and Africa saw investment leap 57 per cent to a record USD 15.4 billion. However, in the Americas (excluding Brazil and the United States), investment declined 23 per cent (excluding large hydropower) to USD 9.8 billion.
"It is reassuring to see investment growing in the US," said Prof. Dr. Nils Stieglitz, President of Frankfurt School of Finance & Management, involved in the report, "Ironically, this renewables investment growth may in part be driven by projects rushing to qualify for the current tax-support scheme, which is due to expire in only a few years as chances for extension are currently quite low."
A wealth of more detailed information on global investment in the financing of renewables in 2018 will be shared in the Global Trends in Renewable Energy Investment report, to be released in September ahead of the Global Climate Action summit of the UN Secretary-General. That report has been published every year since 2007. this year's edition is co-funded by the German Federal Ministry for the Environment, Nature Conservation and Nuclear Safety. It will feature a look back on a decade of renewable energy investment.