Top Five Destinations for the Ultimate Girls' Getaway
With International Women's Day right around the corner (8 March), what better way to celebrate and show appreciation for the significant women in our lives than by embarking on an all-girls getaway? Take this opportunity to spend quality time with these women, be it your mother, sister or best friend, and make memories of a lifetime together.
Chengdu, China
Enter the birthplace of the world famous, legendary…giant panda! Chengdu, a rich cultural hotspot with a multitude of historical and natural attractions, is also home to most of China's giant panda population. Get up close with these gentle giants at the Chengdu Research Base of Giant Panda Breeding, designed to imitate the natural habitat of giant pandas. Catch them in their most natural element – playing, eating and sleeping. What a life! While here, be sure to pick up fun facts about this national treasure and of course, valuable information on conservation efforts.
You'll be hungry after soaking up all this knowledge, so it's time to experience another one of Chengdu's specialties, the local hotpot. There's no better way to bond with your girlfriends than over a bubbling pot of fresh ingredients and spicy broth (concocted from a secret blend of traditional spices) – beware the numbing peppercorns! Thankfully, for the less adventurous, non-spicy broth options are available as well. Hotpot restaurants are aplenty across the city, but head to Yulin Neighbourhood for a taste of the best.
Stay: Canopy by Hilton Chengdu City Centre, newly opened in January this year, is a refreshing lifestyle-brand hotel situated right in the center of the city's cultural and commercial hub. Get to know the city like a local by engaging our hotel Enthusiasts – local guides that will give you insider tips on the city's hidden gems. In addition, you can even explore the city on wheels, with Canopy's complimentary bikes available for rent.
Perth, Australia
Perth is undoubtedly one on the books for those seeking a relaxed getaway imbued with nature's best. Start your morning bright and early with a trip to the nearby island paradise, Rottnest Island, located just a short ferry ride away from Fremantle, Perth City. The island's pristine beaches, with rich marine life and laidback atmosphere, are the perfect spots for you and your girlfriends to revel in nature's gifts as well as each other's company. While there, take turns to snap pictures as you pose with the world's happiest animal, the resident Quokka! Of course, you have to take a #squadselfie with this adorable critter as well.
When you're back in the main city, it is an absolute must to head to Northbridge, a cultural hub stock full of modern art galleries, eclectic boutiques and cafés. Immerse yourself in the local environment, and wind down while having heartfelt conversations with your girlfriends over a good cup of coffee. We recommend checking out Little Bird Café for its outstanding cakes (it's also a non-profit that provides training for the long-term unemployed) and Kafka Coffee Shop, a dainty shopfront that serves the perfect cup of coffee you never knew existed.
Stay: DoubleTree by Hilton Perth Northbridge, strategically located in the heart of Northbridge district, provides convenient access to the city's most popular attractions, such as the Art Gallery of Western Australia, State Theatre Centre and Yagan Square. The suite of dining, shopping and entertainment options guarantee you'll never be bored!
Phuket, Thailand
No stranger to avid beachgoers, Phuket is the perfect place for a sun-soaked getaway with the girls. On top of lounging on the beach and dipping into the crystal-clear waters, be sure to also check out at least a couple of its 32 surrounding islands – each with its own unique characteristic. Escape the crowds at Patong and Karon, and embark on an island-hopping adventure; test your teamwork with the girls in an adrenalin-pumping game of football on the floating football pitch at Koh Panyi (this coastal village is built on stilts!), find hidden gems at the picturesque Pi Leh Cove and walk amongst the coral reef and marine life with a sea-walking adventure at Coral Island. There is a smorgasbord of experiences to share with your best friends, and you'll certainly make memories of a lifetime together.
Stay: Hilton Phuket Arcadia Resort & Spa is the idyllic destination for those seeking a restful stay coupled with picturesque views of the ocean by Karon beach. With the resort housing 15 spa villas, get ready to be pampered, rejuvenated and refreshed after a long day of island-hopping.
Seoul, Korea
Annyeonghaseyo (hello)! You don't have to be a K-pop fan to fall in love with Seoul; this metropolitan city is bound to capture your heart. Splurge on some retail therapy with a shopping expedition with your girlfriends and navigate the various shopping hotspots this fashion and skincare capital has to offer. From shopping the big brands at mega establishments like COEX Shopping Mall (check out the one-of-a-kind Starfield Library!), sussing out local boutiques along quaint street alleys at Garuso-Gil and taking your pic from open-street stalls along Namdaemun Market, you'll certainly spend quality time giving each other fashion advice and sharing your favourite picks!
End your day of shopping and relax those sore calf muscles at a jjimjilbang (traditional Korean bath house). These Korean bath houses put conventional saunas to shame – nowhere else will you find such an extensive selection of baths, saunas, massages and leisure activities. You can even head to the in-house noraebang (singing room) to belt some tunes or watch television! It's an all-in-one entertainment haven.
Disclaimer: You'll have to strip down to your birthday suit while in the bathing areas (separated by gender). While it's natural to feel a bit of discomfort at the start, you'll get used to it in no time.
Stay: Conrad Seoul towers over Seoul and boasts panoramic views of the Han River and the city's skyline. If a trip to the jjimjilbang leaves you craving more pampering, the hotel houses an on-site spa that combines the latest technology and innovative techniques.
Bali, Indonesia
Live out your very own "Eat, Pray, Love" experience with your girlfriends in Bali, the land of tranquillity itself. Take your pick from the numerous beaches across the island, such as Nusa Dua Beach, Green Bowl Beach and Seminyak Beach for a relaxed afternoon of lounging in the sun. Of course, be sure to have your favourite cocktail and snacks on hand! Engage in some self-care by meditating or executing your favourite yoga poses – whether it is by the beach or in a yoga studio, what matters is that you focus on yourself and are rejuvenated after. Mental health is certainly as important as physical health!
For some, the ultimate trip will definitely include a girl's night out, and there's no doubt that Bali is a prime location to paint the night red. With the plethora of beach clubs available, it won't be hard to find one that suits your mood and music preferences. Be prepared to bust a move as you groove along to your favourite beats, but of course, stay safe and keep a look out for your besties.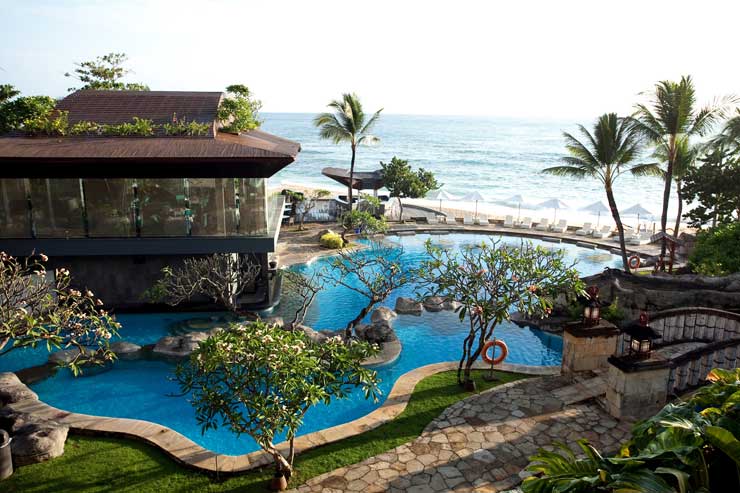 Stay: Hilton Bali Resort, located in Nusa Dua, is, in itself, a lifestyle destination. It has gorgeous views of the Indian Ocean and extensive recreation facilitates like a sand lagoon, waterslide and semi-outdoor spa villas. Be spoilt by the warm Balinese hospitality and explore the newly renovated wing and spaces within the property. You may never want to leave the hotel!
Wherever you are in the world, remember to celebrate memorable moments with the leading ladies in your life. Treat yourself to unique experiences, ranging from sold-out concerts, private mixology classes, indulgent spa treatments or luxurious boat trips by redeeming Hilton Honors Points on the Hilton Honors Experiences Platform. You totally deserve it!
5 advantages of traveling on a small cruise ship
Close your eyes and imagine your perfect ocean voyage. Are you peaceful and serene, gently floating toward exciting ports? Do you imagine a leisurely trip, with a delightful itinerary and plenty of time to explore your ideal destinations?
If that's the picture of your dream cruise, chances are you're imagining a small ship. While the typical cruise may conjure the image of a huge, noisy, floating party, there are better options — with travelers like you in mind.
Here are five advantages of traveling on a small ship:
1. Unique and unusual ports
A smaller ship can bring you to more under-the-radar spots around the world, whose ports can't accommodate larger ships. Viking, for example, sails to remote Scandinavian ports including the stunning Lofoten Islands among jagged peaks of Norwegian mountains, or the picturesque fishing village of Skagen, Denmark's northernmost town. Smaller ships can also take you closer to the heart of your dream destinations such as the Sydney Harbor or the Thames River in London.
2. An intimate, relaxed journey
Ships with fewer than 1,000 passengers allow every traveler a more leisurely, intimate experience. You'll get to know your fellow passengers, the crew and the boat's amenities much better than on a large cruise ship. You'll spend less time just trying to find your way around a smaller vessel, allowing you to focus on what matters to you. Smaller ships also mean you'll experience much quicker and easier embarkation and disembarkation, with no long lines for anything onboard.
On Viking Sky and her sister ships, there are no more than 930 passengers. Each stateroom offers a private veranda, with no interior cabins. Viking hosts no children under 18, has no casinos and offers free access to the spa, creating a relaxed, peaceful ambiance so you can enjoy the journey as much as the exceptional destinations.
3. Culturally enriching experiences
Smaller ships allow for more fascinating tours, and savvy travelers can find the perfect itinerary to suit their tastes. Excursions on smaller ships afford more flexibility, often including interesting experiences larger ships wouldn't have time to offer. For example, Viking offers excursions that are designed to immerse guests in local cultures, including Local Life, Working World and Privileged Access experiences. Local Life excursions shine a light on everyday activities, such as a Viking Chef-hosted trip to a local farmers market, or tea at a home with local residents, while Working World excursions feature behind-the-scenes "making of" experiences like factory and farm visits highlighting local exports. Privileged Access excursions include unique experiences only available to Viking guests, such as an exclusive dinner in the Churchill War Rooms in London or a private cooking class in a Tuscan castle.
Travel experiences through Viking's ocean cruises are unique, such as the "Viking Homelands" itinerary, which includes Scandinavia and the Baltic, with overnights in Stockholm and scenic Bergen, plus the historic cities of Tallinn, Estonia, and Gdansk, Poland. If warmer climes entice you, the "West Indies Explorer" itinerary sails round trip from San Juan avoiding the long sea days from South Florida associated with most Caribbean cruises and allowing you more time to spend discovering the rich cultures of nine Caribbean islands over the 11-day sailing. You'll spend more time on shore, with at least one overnight stay on virtually every itinerary.
4. Unparalleled shipboard experiences
A smaller ship lets you choose the exact experiences you desire. Rather than aiming to please everyone, smaller cruise lines have the luxury of specializing in terms of not only itineraries, but the entire on-board experience. It's wise to research what amenities are included — or not included — on any ship before signing on to the journey.
5. Compelling value
Smaller ships can offer a greater variety of choices in terms of voyage length, types of accommodations, a better crew-to-passenger ratio (which means better service) and an overall experience that suits each passenger in a way that larger, one-size-fits-all cruises cannot. Search for the right experience for your dream voyage by listing your must-have amenities and destinations first — then don't settle for less.
Smaller cruise ships like Viking Sky and her sister ships offer luxurious amenities such as fine dining, complimentary beer and wine with lunch and dinner, free Wi-Fi and 24-hour room service. The onboard Spa draws on the holistic wellness philosophy of Nordic culture, so you can stimulate your circulatory system in the sauna, then be invigorated by the snow grotto, where snowflakes gently descend from the ceiling through chilled air. Viking even offers book collections thoughtfully curated by London's Heywood Hill throughout the ships.
If you yearn to travel by sea, consider options offered by smaller cruise ship lines, and look for your ideal experience. Your dream ocean voyage will reflect your interests, your travel style and the best experiences to suit your taste — so you'll enjoy the journey as much as the destinations.
23 Things to Do in Anguilla
A new to-do checklist at Four Seasons Resort Anguilla provides guests a way to ensure they know about, and can experience, some of the iconic, must-do activities on the island. While the island is known for its beautiful 33 beaches, there are plenty of other activities to keep guests coming back for more.
Anguilla has been named the #1 island in the Caribbean by the readers of Travel + Leisure magazine for the third consecutive year (2017, 2018, and 2019). While beaches were one of the reasons for the accolade, the readers were also asked to rate the islands according to their activities and sights, natural attractions, food, friendliness and overall value. Obviously, the readers agree that Anguilla has a lot to offer.
"There were so many great things to include on the list that it was nearly impossible to limit it to just 23, but we thought 100 was too many," laughed Melisha Maccow, manager of special events at Four Seasons Anguilla.
A few check list items include:
Jumping off the rock at Little Bay (many celebrities have done this and posted as an Instagrammable moment)
Eating a Johnny cake (or "journey" cake as they were known years ago)
Sailing/boat racing (the national sport of Anguilla)
Having a photo taken with music legend Bankie Banx
Learning to play dominos with the locals
The complete list can be viewed under the Services and Amenities section of the website. In addition to this list, guests can learn about Anguilla with programs offered at the resort including: island culinary traditions with hands-on cooking classes; cultural presentations by a local historian and parliamentarian; SOCA fitness classes; and more.
More Activities
Additionally, guests looking for an extraordinary vacation experience can visit the property's notable Sea Centre and Sports Pavilion for access to a variety of activities such as windsurfing, paddle boarding, pro tennis lessons and rock climbing, while little ones find adventures at Kids For All Seasons (KFAS). From art projects to local cooking classes, KFAS provides complimentary child care with skilled staff members, allowing Mom and Dad time to explore the Resort and its many offerings such as the luxury spa and wellness centre.
While the list of 23 items provides a good outline of activities, guests are encouraged to create their own list and discover what makes Anguilla truly special to them.
Chase the Lights: 5 Places to Be Awed by the Night Sky and Southern Lights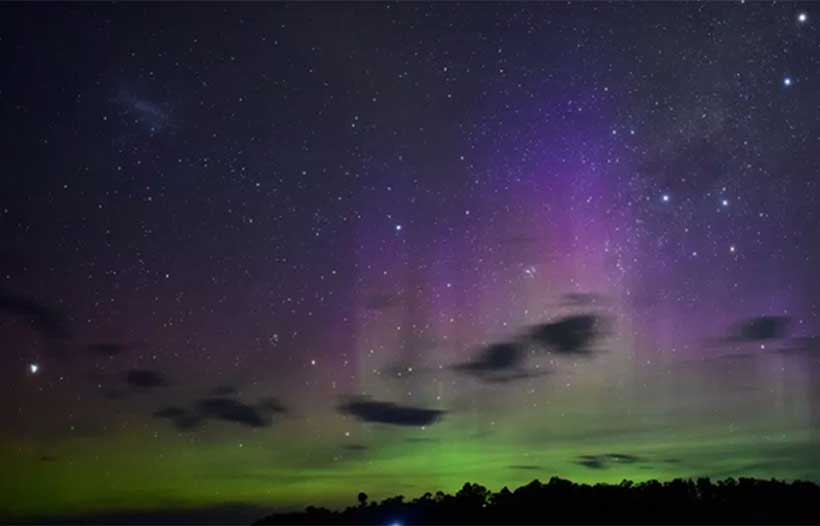 Sometimes, all we have to do to see magic is to look up.
This July marks the 50th anniversary of the Lunar landing, and it's the perfect reminder that there's so much beauty and mystery surrounding space and the universe around us. While we can't all be jet-setting space travelers just yet, what we can do is admire some of the world's most brilliant sights from down here on Earth.
Catching the Northern Lights – a transfixing display of lights caused by charged particles entering the atmosphere – is one of the most sought-after experiences of all time. Lucky for us, we don't have to travel all the way to Iceland – their counterpart, the Southern Lights, are just right around the corner! At the same time, there are so many places in Asia where we can chase after the beauty of the night sky and go star-gazing. Here are five of them to get you started.
1. Lake Tekapo (South Island), New Zealand

In the day, Lake Tekapo offers a picturesque view of the dramatic Southern Alps – by night, it transforms into a whole new destination. Part of the UNESCO Dark Sky Reserve, the lake has some of the darkest skies in the world, forming the perfect viewing spot for the Southern Lights. Seize the winter season (June to August) to catch the illuminating lights display, with a full array of colorful lights dancing in the night sky. It's simply a sight to behold! You can also head to the Mount John Observatory, which houses some of New Zealand's largest telescopes, to get up close and personal with millions of stars. Bucket list? Checked.
2. Flinders (Victoria), Australia
There's no doubt that the Melbourne city center has a lot to offer, but by nightfall, seek new attractions elsewhere. Make your way to the unassuming town of Flinders, a 90-minute drive away from the city. Located on the southern coast of the Mornington Peninsula, the beaches of Flinders offer an uninterrupted view of the night sky and its magnificent lights. With an absence of noisy tourist crowds or sounds of the city, you can marvel at the other-worldly Southern Lights in complete serenity and peace.
Stay: DoubleTree by Hilton Melbourne Flinders Street
Strategically located just steps away from the arts and entertainment district, DoubleTree by Hilton Melbourne Flinders Street is a choice location for when you do spend time in the city. Start your trip with a warm DoubleTree welcome with their signature chocolate chip Cookie, and take full advantage of the proximity to attractions like Federation Square and the historic Flinders Street Station.
3. Halong Bay, Vietnam
With its pristine emerald waters and towering limestone islands, Halong Bay has long become a fan-favorite among those looking to take a day trip out of central Hanoi. Believe it or not, the experience here gets even better at night! Get aboard an overnight cruise and set sail on a journey off into the starry, starry night. Without the smog and light pollution from the city, you'd have full view of the clear skies and constellations. The universe has never felt so vast.
Stay: Hilton Opera Hanoi
When back in the city, head to Hilton Opera Hanoi to continue the rest of your travel adventures in style and comfort. This iconic landmark is situated in the historic French Quarter of Hanoi, and offers locally-styled rooms and traditional Vietnamese cuisine for the full Vietnamese experience.
4. Doi Chiang Dao, Thailand

If you are up for some adventure, look no further than Doi Chiang Dao, Thailand's third highest peak! No matter how difficult the hike, it'll certainly be worth it in the end. Literally translating to the "City of Stars", Doi Chiang Dao offers ethereal views of star trails, and takes you so high up, the stars are almost within your grasp. If you are keen to sleep among the stars, overnight camping is available, but be sure to get a permit in advance.
5. The Maldives
The Maldives is often considered to be paradise on Earth, and for good reason – from untouched white-sand beaches, exhilarating sea-sport activities to the ultimate in resort-styled luxury, you're sure to have the getaway of your dreams. By day, bask in the sunlight and soak up your fair share of Vitamin D; by night, kick back with a cocktail and take in the mesmerizing view of the sea of stars. With these clear Maldivian nights, you're almost guaranteed to catch a shooting star. Time to make your wish!
Stay: Conrad Maldives Rangali Island
Set on Rangali Island, Conrad Maldives Rangali Island is one of the Top 100 Greatest Destinations in 2018, and home to the world's first undersea residence, THE MURAKA. With its distinctive design and focus on personalized experiences, you can even star-gaze from the luxury of your own living room.