Tockr D-Day C-47 Watches Inspire Emotional Worldwide Response
Specialized in aviation watches, Austin, Texas based watch brand Tockr joined with the Commemorative Air Force (CAF) in 2018 to launch a 100-piece series of Tockr D-Day C-47 watches designed to honor the brave World War II veterans who gave it all on D-Day. These commemorative watches featured dials made of original material salvaged from the paratrooper transport that led the combat charge into Normandy: an aircraft famously known as "That's All, Brother." Within a month and a half, the first edition sold out. This unprecedented demand ahead of the 75th anniversary of D-Day this year led Tockr and CAF to collaborate on a second edition of 100 D-Day C-47 timepieces, available online now at tockr.com/dday.
Once again, Tockr will donate a portion of the proceeds from each Tockr D-Day C-47 watch sale to help fund CAF's non-profit mission of education and preservation, supporting the extensive restoration and ongoing maintenance of the historic "That's All, Brother" aircraft for future generations. "Creating the D-Day C-47 has been deeply personal for me, as my own grandfather flew a C-47 during World War II," explained Tockr Founder Austin Ivey. "Stories have been flooding in and it's been so moving to hear just how much this historically significant timepiece has resonated with collectors and history lovers around the world, even some whose lives were directly impacted by that day in Normandy 75 years ago."
Personal Stories from Tockr D-Day C-47 Customers:
"I am so excited to have a part of D-Day history, which means the world to me and my family. My uncle was killed in Germany, as a private with the 84th infantry, and I have been fascinated by WWII my entire life. I look forward to receiving the watch and also to being able to help aviation restoration efforts."- GP
"I am the child of Holocaust survivors, and the invasion of Normandy contributed to the fact I am here today…this watch would have a special meaning to me… I went for the "Stamped" dial option, as I think that dial conveys "That's all Brother" mission best. I was in for a positive surprise when I finally received my watch! No picture can do it justice, it's a genuinely stunning timepiece and a piece of history all at once… Bottom line, the D-Day C-47 is a unique watch that's also super comfortable and begs to [be] worn daily." -Sascha
"The watch will be proudly worn on our trip to Normandy next year." – TJ
Protecting and Preserving History with the Tockr D-Day C-47 Watch
After the first edition of 100 D-Day C-47 watches sold out, Tockr returned to CAF to collect more salvaged aircraft material from "That's All, Brother" to cut new watch dials for a second edition. Once again, Tockr has taken the utmost care to faithfully preserve and protect the original, genuine markings on the airplane. Each dial's unique character reflects the perilous journey the aircraft undertook during World War II combat service, with no two watches alike.
The D-Day C-47's distinct dial types are reprised for the second edition, each with dark to light hues of brown and green and varying degrees of painting, stamping, or weathering. "Clean Cut" dials feature light to medium weathering and exhibit some light, original distressing; "Stamped" dials feature medium weathering and select "Stamped" models also display original typography in yellow, brown or blue hues. "Hard Worn" models feature heavily weathered, crackled, and chipped dial material with large areas of exposed aluminum. Each precious piece of history has been preserved beneath a special anti-corrosion sealant. Through an anti-glare sapphire crystal, the wearer can admire each richly textured dial, over which an airplane-shaped second-hand, coated in vivid orange Super Luminova, ticks along in a visual cue that links the timepiece to the storied "That's All, Brother" aircraft.
The Austin, Texas based brand commissioned legendary watch designer Emmanuel Gueit to design a 42mm cushion-shaped case to frame these historic dials, and the case also houses a Swiss automatic ETA 2834 A6 movement, assembled in Switzerland. Each Tockr D-Day C-47 model comes presented in a military-inspired, keepsake wooden box with two straps: a drab green strap made from canvas webbing and a brown leather band.
Helping "That's All, Brother" to Fly Again Over Normandy
In 2019, CAF and "That's All, Brother" will return to the skies over Normandy for the commemoration of the 75th anniversary of D-Day, retracing the path from the United States to England and on to Normandy, and the Tockr D-Day C-47 will be along for the ride.
"I'm so proud to be a part of this extraordinary project which has touched so many lives," said Tockr Co-Founder Sophy Rindler. "With a portion of each watch sale, Tockr pledges to continue supporting CAF's mission of historic preservation and ensuring that "That's All, Brother" is in flight-ready condition to educate and inspire generations to come."
Start your days with a better morning routine
Your morning sets the tone for the day to come. By starting the day with intent you'll find yourself in a much more productive groove for the rest of the day. Below, we explore how you can improve your morning routine.
Maintain a fixed bedtime and waking time
Your body works better with consistent sleep. Ideally, you'll sleep at broadly the same time each evening and wake up at roughly the same time. This way, you can enjoy a more restful sleep and feel more energised when it's time to get going in the morning.
Get out of bed
It can be difficult when you wake up comfily in bed. There's not much incentive to leave the warmth and start your day! However, by wearing a ladies dressing gown you can take this cosy feeling with you as you make your breakfast and begin your day.
Avoid your phone
Scrolling through your news feed is a passive activity that can harm your productivity in the morning. It can be tempting to spend a little longer in bed looking at your phone, but this sort of procrastination can result in a slow day. Instead, try leaving your phone in another room to get going quickly.
Focus Your Positive Energy
Try taking a moment to yourself to start the day. By meditating or at least doing deep breathing exercises, you can calm your mind and escape negative thoughts. By focusing your positive energy like this, you can have more clarity throughout the day and avoid stress.
Try self-affirmation
Positive affirmations such as "I am strong, smart, capable and kind" can put you in an excellent mindset to start the day. By being kind to yourself, you can boost your confidence, improve your relationships and put yourself in a great mood to start the day.
Take a Walk
If you're feeling overwhelmed by the day ahead, a walk can help you clear your mind and prepare for the day. Ideally, you'll walk around calming trees and greenery to give you a sense of tranquillity before you begin the day.
Choose healthy breakfast options
A healthy breakfast can get your day off to the right start. Whole, unprocessed food is an excellent option – particularly ones containing protein and fibre. Try cooking yourself for eggs, or maybe go for porridge with fruit to begin your day with nutrition.
The way you start your day is crucial. If you begin in an organised, positive way you can set yourself up to have a productive day. It can feel tempting to spend a little longer in bed but being proactive will benefit you in the long run.
6 Tips on Dressing the Best This Holiday Season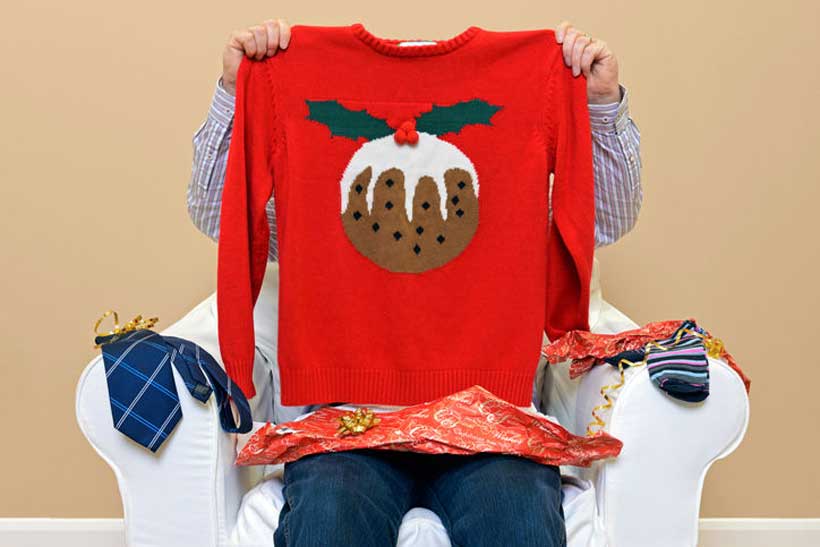 Dressing your best doesn't always have to be reserved for the holiday season. However, it is nice to put a little bit more effort into your outfits when you have something to celebrate and look forward to. So, here are some tips to help you pick out some killer outfits this Christmas. You'll have everyone at the work Christmas party asking, where did she get that from?
Avoid tacky Christmas jumpers
Christmas jumpers may seem like a good idea at the time, but do you really want to look back on your Christmas holiday photos and think, what on earth was I wearing? Saying that, there are a lot of Christmas jumpers out there that are a bit less in-your-face and are more subtle. A simple grey or white Christmas jumper with a minimalist design can be a good way to get in the festive mood, without coming across as too garish.
Layer up
Every year the cold months come upon us, and every year all you hear is 'it's got really cold all of a sudden.' This year is no exception, the cold months are most definitely here. The best way to combat this is to make sure you're wrapped up and are wearing proper layers to keep you cosy. To ensure that your entire body stays warm, keep your feet warm by wearing two pairs of socks or fluffy socks. Then, when putting your Christmas outfits together, put a vest top underneath your normal t-shirt, or wear a long sleeve top underneath a t-shirt. Layering doesn't always have to be unfashionable, there are some really simple things you can do to make sure you don't get too cold this holiday season.
A festive pop of colour can work well
An all-black outfit can be made to look more festive with a simple pop of colour, say a red bag and shoes. Adding an item of colour into an otherwise simple look is a great way to draw attention to your look, as everyone's eyes are guaranteed to go to your new red luxury bag. Basic black and white outfits look best when adding colour to your accessories, so keep this in mind when styling your Christmas looks. Although it can be tempting to buy a new black bag as this is the safe option, try something new, and invest in a bag with a little bit more colour. It doesn't have to be super bright, a dark navy or green can look elegant too.
Shimmer looks great at this time of year
It's usually at this time of year that you see all the sparkly tops, dresses and jumpers come back into fashion stores. This year is no exception. Darker colours, like burgundy and green, can look really festive without the need for a Christmas jumper. If you do want to stand out at your work Christmas party, then opt for an item of clothing with a little bit of shimmer in it, like a glittery top or dress.
Know your crowd
Getting it right at the work Christmas party is a sport. The theme might be 'smart casual', what does this really mean? Is a dress too formal, but are jeans too casual? When deciding on what you should wear, think about the kind of people who will also be there, and what they are likely to wear too. For example, you might not want to wear a super revealing dress to a work event, you might be better saving this dress for New Year's Eve instead. To prevent any fashion faux pas, send a simple 'what are you wearing tonight?' text to someone else is going, this way you won't be over or underdressed.
Just be yourself
It's the festive season, after all, so don't worry too much about what you're wearing and instead concentrate on the things that matter – like spending time with your family and friends. Don't worry too much about trying to impress other people with your on-trend outfits, and instead refine your own sense of personal style over the Christmas period. This time can be a great excuse for you to experiment with your current wardrobe and accessories, so enjoy it and stay honest with yourself.
6 Tricks for Decorating Your Living Room on a Budget
A well-designed living room is a place where you can feel most yourself. Fortunately, you do not need to spend a fortune to freshen up your home. Discover 10 simple but effective tricks that can be used with any budget.
1. Add Bright Accents
Colors are the easiest way to make a neutral design less bland. For example, you could bring the room to life with a green sofa. If you do not want to make massive changes, opt for small but charming elements. For example, you could stick some colorful stained glass feathers onto the window or style your coffee table with some vases with garden cuttings.
2. Make the Rug a Centerpiece
A stylish geometric rug will not cost a fortune, but it will pull your room together, completing the interior design. To maximize the effect, arrange the furniture items around it. Throw some matching pillows on the sofa to make the room look even chicer.
The rug should not be too small or too big. In the first case, you may not be able to show off your wooden floor. In the second case, the rug may look suspended in space.
3. Decorate with Darker Colors
If you want to create a cozy, cocoon-like atmosphere and designer feel, opt for dramatic shades. Even budget brands of wall paint offer rich dark colors. You could use wallpaper instead — for example, navy blue or indigo with interesting patterns like feathers. Even black or slate gray will look great. Remember to add some bright details like a lamp, a ceiling light, or a stained glass table.
4. Mix Textures
Combine different materials to create a sophisticated but subtle effect. This is particularly effective for neutral color palettes. For example, you could add some metal, tweed, leather, velvet, wool elements, feathers, stained glass, or sheepskin throws.
5. Change the Layout
Try rearranging the furniture and items to display what you own and create more space. For example, if you have a fireplace, you could place your stained glass lamps and vases symmetrically on both sides to create a more sophisticated look.
6. Introduce Long Drapes
Order floor-length curtains on demand if you want to evoke the grandeur of stately homes. The curtains do not have to be plain — if you choose a patterned material, they will be more eye-catching. At the same time, they may still be affordable, depending on the fabric. To boost the vibe, add a beautiful chandelier and some stained glass feathers.
Final Words
As you can see, you can freshen up your living room without significant investment. Rearrange the items, add some bright accents like feathers, and play with textures and colors to express a new authentic vision. If you have any vintage items, show them off, too!