Putin's African Dream and the New Dawn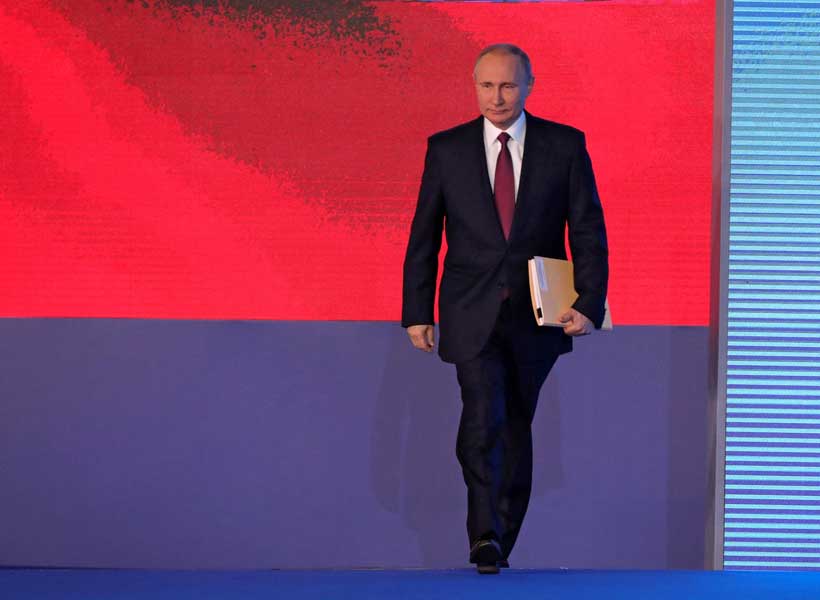 In a February decree posted to the official portal of legal information, Russian President Vladimir Putin has appointed his aide Yuri Ushakov to chair the organizing committee paving the way for the first Russia-Africa summit that Moscow plans to host in Sochi. The Russian government is to ensure financing of the expenditures related to hosting the summit and the decree has further assigned Roscongress, a major organizer of international conventions, exhibitions and public events, the task performer.

The idea to hold a Russia-Africa forum was initiated by President Putin at the BRICS (Brazil, Russia, India, China and South Africa) summit in Johannesburg in July 2018. This first Russia-Africa summit will definitely enhance mutual multifaceted ties, reshape diplomatic relationship and significantly to roll-out ways to increase effectiveness of cooperation between Russia and Africa.

Policy experts have suggested, however, that Kremlin has to substantiate its future African policy agenda with consistency, activeness and support, and enhance its participation in the economic development of Africa.

"Indeed, through the summit, Russia has to discover specific expectations, new directions and how to deal with Africa. The games there have completely changed, many global players have also adopted investment strategies more appealing and acceptable for Africans," Dr. Kelvin Dewey Stubborn, South African based Senior Analyst on BRICS and African policy, told me by email from South Africa.

To that end, he suggested that "the Russia-Africa summit has to focus discussions on new development-oriented thinking and how to transfer Russian technology to industry and agriculture more collaboratively, and a lot more cooperation on employment creation across sectors. That's the best way to sustain peace and eradicate conflicts in Africa."

South African business tycoon, Sello Rasethaba, questioned how Russia was going to establish a thriving trade relationship with Africa for the benefit all and sundry. In reality and effective practical terms, how Russia wants to reposition itself in relation with Africa. With business relationship, Russia has to consider practical strategies in consultation with African countries. The fact that the middle class is growing in leaps and bounds in Africa makes this market even more attractive and opens more opportunities also for Russian businesses.

"The current investment and business engagement by foreign players with Africa is on the increase. There are so many unknowns up there in Russia, it's crucial that Russia has a clear vision of the relationship it wants with Africa. Russia together with African countries must setup sovereign wealth funds using the resources power of those countries," he said.

There are similar views and sentiments. Rex Essenowo, Member of the Board of Trustees of Nigerians in Diaspora Europe and Senior Executive of Asian Africa Trade, a Moscow based business lobbying NGO, said it was unfortunate that some people consistently undermine Africa's strategic interest, that is infrastructural development and lifting its vast population out of poverty in Africa. Playing the conflict card is strategically destructive because the warring parties want to present Africa as unsafe for investments.

"It is for African leaders to remain focused on the right direction, resolute in conflict management and as well rolling out new implementable policies oriented towards building infrastructure, modernizing agriculture, investment in manufacturing and industry – these will offer employment for the youth. Meanwhile, we are not even using one tenth of our capacities on investment promotion at the international platforms," he added.

Essenowo further argued that the future of Russia-Africa relations has to take into cognizance the true meaning of building a platform for civil, media and cultural as well as people-to-people interaction, helping to change the attitudes and mentality, remove old stereotypes, – these are important steps for improving business cooperation.

In addition, Russia could help to deepen understanding through regular dialogue with the civil society and governments, as basis for economic growth, development, as well as motivation for confidence among Russian investors in the region.

Despite its global status, Russia lacks assertiveness towards practical implementation of essential development projects in Africa. Zimbabwe's Ambassador to Russia, Major General (rtd) Nicholas Mike Sango, told me in an interview discussions that, "For a long time, Russia's foreign policy on Africa has failed to pronounce itself in practical terms as evidenced by the countable forays into Africa by Russian officials. The Russian Federation has the capacity and ability to assist Africa overcome these challenges leveraging on Africa's vast resources."

Mike Sango further expressed his views as follows: "Africa's expectation is that Russia, while largely in the extractive industry, will steadily transfer technologies for local processing of raw materials as a catalyst for Africa's development."

Many former Ambassadors, mostly from Southern African region, have also tasked African leaders to prioritize concrete development projects and reminded them that it was necessary to make rational choices, push for "African solutions to African problems" within the Sustainable Development Goals (SDGs) when they finally gather at the forthcoming October summit in Sochi.

The summit sessions have to discuss thoroughly "the whole range of development issues that will ultimately form the future African agenda" and analyze them through the prism of rivalry and competition among foreign players on the continent, according to a summarized separate media interviews with the former African envoys who served in the Russian Federation.

In addition, they unreservedly underscored Russia's commitment to strengthening political contacts, but these have not reflected on the level of economic engagement as compared to its globally praised status. Now, looking objectively at the situation as it develops on the continent, Africa finds itself in an excellent compelling position of having many suitors – each offering something it needs for its development, they acknowledged.

The 15-member UN's Security Council unanimously adopted a resolution welcoming the AU's initiative and pledging support for "African solutions to African problems" to achieve Sustainable Development Goals (SDGs).

Former Envoys observed in their interview discussions with me that many African countries have failed to substantially reduce abject poverty, rising unemployment, marginalization of social groups and widening inequality (the primary root causes of conflicts) in many regions of Africa.

Admittedly and in their objective assessment, Africa's economy has remained largely based on subsistence agriculture with little development of the industrial or services sectors. The huge infrastructure deficit could be business for Russian investors. These development issues, among others, are what Russia-Africa platform has to genuinely deal with African leaders in Sochi.

Quite recently, Vyacheslav Volodin, the Chairman of the State Duma, told an instant meeting held with the Ambassadors of African countries in the Russian Federation, that Russia would take adequate steps to deliver on pledges and promises with Africa countries. "We propose to move from intentions to concrete steps," Volodin reassured.

On the summit, Foreign Affairs Minister Sergey Lavrov has explained earlier that arranging an event on such a large-scale with the participation of over fifty heads of state and government required most careful preparation, including in terms of its substantive content and equally important was African businesspeople who have been looking to work on the Russian market.

"The economic component of the summit has a special significance as it would be of practical interest for all the parties. As such, specific Russian participants in bilateral or multilateral cooperation should be identified, which are not only committed to long-term cooperation but are also ready for large-scale investments in the African markets with account of possible risks and high competition," Minister Lavrov noted in an interview posted to his official website.

For decades, Russia has been looking for effective ways to promote multifaceted ties and new strategies for cooperation in energy, oil and gas, trade and industry, agriculture and other economic areas in Africa.

President Vladimir Putin noted at the VTB Capital's Russia Calling Forum, that many countries had been "stepping up their activities on the African continent" but added that Russia could not cooperate with Africa "as it was in the Soviet period, for political reasons."

In his opinion, cooperation with African countries could be developed on a bilateral basis as well as on a multilateral basis, through the framework of BRICS (Brazil, Russia, India, China and South Africa).

But so far, Russia has not pledged adequate funds toward implementing its business projects and other policy objectives in Africa. Russia's investment efforts in the region have been limited thus far which some experts attributed to lack of a system of financing policy projects. While Russia government is very cautious about making financial commitments, Russia's financial institutions are not closely involved in foreign policy initiatives in Africa.
As publicly known in recent years, China has offered $60 billion, Japan $32 billion, and India $25 billion, while large cutting-edge investment funds have also come from the United States and European Union, all towards realizing the Sustainable Development Goals (SDGs) in Africa.
The 30th Anniversary of the Renewal of Diplomatic Relations Between Russia and Israel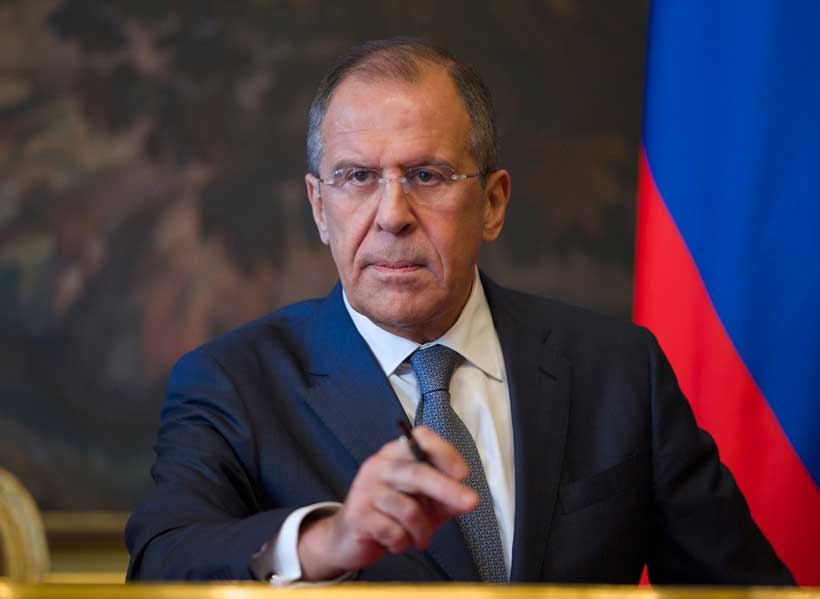 Minister of Foreign Affairs of the Russian Federation Sergey V. Lavrov's article for the Israeli Newspaper "Yedioth Ahronoth" dedicated to the 30th Anniversary of the Renewal of Diplomatic Relations Between Russia and Israel, October 15, 2021.
On October 18, Russia and Israel celebrate the 30th anniversary of the renewal of full-fledged diplomatic relations – the beginning of a new era of common history.
Turning to the pages of the past, let me recall that the USSR was the first country to recognize de jure the State of Israel back in May 1948. Of course, there were ups and downs in the chronicle of our relationship. Today, it could be assessed with confidence that Russian-Israeli mutually beneficial cooperation has stood the test of time and continues to actively develop in all directions.
Its foundation is formed by an intensive political dialogue, foremost – at the highest level. Inter-parliamentary contacts are progressing, bolstered by Friendship Groups established in the legislative bodies of our countries. Inter-ministerial communications are carried out on a regular basis.
Over the past decades, a solid experience of diversified cooperation has been accumulated in such spheres as economics, science and technology, healthcare and education. More than twenty acting intergovernmental agreements reflect the richness of the bilateral agenda.
Our mutual practical cooperation has significant potential. A number of joint projects are being successfully implemented. Many initiatives have received the support of the President of the Russian Federation and the Prime Minister of the State of Israel. The interest of Israeli business circles in entering the Russian market continues to grow. Despite the consequences of the coronavirus pandemic, by the end of 2020 trade between Russia and Israel decreased by only 3.9%, and in January-July this year it increased by 51.8% over the previous year's period. The key coordinating mission in these common efforts is fulfilled by the Joint Russian-Israeli Commission for Trade and Economic Cooperation, founded in 1994. We are interested in the early resumption of its work in full.
A special role in strengthening the unifying baselines of our relations as well as ensuring their stability and continuity belongs to humanitarian contacts. We appreciate the high level of mutual understanding between the peoples of Russia and Israel, connected by a common historical memory and convergence of cultures. It is encouraging that this thread, which has no geographic boundaries, is only getting stronger in course of time.
There are millions of Russian-speaking compatriots living in Israel, including descendants both from the former Republics of the USSR and from the Russian Federation. Veterans of the Great Patriotic War, survivors of the siege, former prisoners of concentration camps are among them. The fate of these people is of major interest to us.
Most vigorous rejection of the attempts of historical revisionism, combatting the distortion of the genesis, course and generally recognized international legal outcomes of the World War II have always united Russia and Israel. We will continue to coordinate our efforts, and specifically at the UN, to counter this shameful phenomenon.
While in some countries of Central and Eastern Europe Nazi henchmen are being brought to the level of national heroes and neo-Nazi tendencies are being revived, the memory of the decisive contribution of the heroic soldiers of the Red Army to the Victory over Nazism, the saving of Jews and other peoples from extermination, the liberation of the world from the horrors of the Holocaust is sacred in Israel. We see how Israeli colleagues – at the state and public levels – encourage the activities of the veterans and compatriots movements, conduct active work to educate the younger generation.
It is difficult to overestimate the significance of the law on Celebrating the Victory Day over Nazi Germany on May 9, approved by the Israeli parliament in 2017. It is particularly telling that on the 76th anniversary of the Great Victory, celebrated this year, festive events and commemorative parades along with the Immortal Regiment march were held in more than 45 Israeli cities. Thousands of Israelis of all ages as well as officials participated. This scale speaks for itself.
Cooperation in the field of education and science – whether through student and academic exchanges or joint scientific research continues to move forward. Every year, students from Israel get an opportunity to receive higher education in Russian universities. All of them are sincerely welcome there.
We hope that it will be possible to restore mutual tourist flows as soon as the sanitary and epidemiological situation improves. Russia is traditionally one of the top three countries in terms of the number of visitors to Israel.
The Russian-Israeli dialogue is vigorously advancing through the foreign ministries. It is obvious that without constructive interaction of diplomats it is impossible to solve a number of international and regional problems that are of paramount importance both for ensuring the prosperous future of the peoples of Russia and Israel just as for strengthening international and regional security and stability. From this perspective, diversified contacts between the Security Councils and the defense ministries of our countries have also proven themselves well. On a regular basis it allows us to compare approaches and take into account each other's legitimate interests.
Russia is pursuing an independent multi-vector foreign policy, contemplating pragmatism, the search for compromises and the observance of balances of interests. Creation of the most favorable external conditions for our internal socio-economic development remains its backbone. We have no ideological likes and dislikes, or any taboos in relations with our foreign partners, therefore we can play an active role in the international arena and specifically through mediation in the settlement of conflicts.
We are interested in continuing consultations with our Israeli partners on security and stability issues in the Middle East. We always draw attention to the fact that comprehensive solutions to the problems of the region must necessarily take into account the security interests of Israel. This is a matter of principle.
At the same time, we are convinced that there is no alternative to the two-state solution of the Israeli-Palestinian conflict on a generally recognized international legal basis. We strongly support direct negotiations between Israelis and Palestinians. A comprehensive solution to all issues of the final status is possible only through it. We are ready to work with Israeli colleagues, including multilateral formats, primarily in the context of the renewal of work of the Middle East Quartet of international mediators in close cooperation with representatives of the Arab League.
I am convinced: it is in the common interest to maintain the momentum. Ahead of us are new milestones and additional opportunities not only to continue, but also to enrich the positive experience of multifaceted cooperation for the benefit of our states and peoples, in the interests of peace and stability.
Source: Minister of Foreign Affairs
The Emerging "Eastern Axis" and the Future of JCPOA
Iranian Foreign Ministry spokesperson, Saeed Khatibzadeh recently said that Tehran would further strengthen its ties with Moscow via a strategic partnership. Said Khatibzadeh 'The initial arrangements of this document, entitled the Global Agreement for Cooperation between Iran and Russia, have been concluded'
This agreement will be similar in nature to the agreement signed by Iran with China in March 2021, dubbed as the strategic cooperation pact, which sought to enhance economic and strategic relations (China would invest 400 Billion USD in infrastructure and oil and gas sector while also strengthening security ties). Commenting on the same, Khatibzadeh also said that an 'Eastern axis' is emerging between Russia, Iran and China.
Closer ties with Russia are important from an economic, strategic point of view, and also to reduce Iran's dependence upon China (many including Iran's Foreign Minister had been critical of the 25 year agreement saying that it lacked transparency). Iranian Foreign Minister, Hossein Amir-Abdollahian on the eve of his Russia visit from October 5-6th, 2021 also stated that Iran while strengthening ties would not want to be excessively dependent upon either country.
Iranian Foreign Minister's visit to Russia
Iranian Foreign Minister, Hossein Amirabdollahian during his Russia visit discussed a host of issues with his Russian counterpart, Sergey Lavrov including the current situation in Afghanistan, South Caucasus, Syria and the resumption of the Vienna negotiations.
Russia and Iran have been working closely on Afghanistan (on October 20, 2021 Russia is hosting talks involving China, India, Iran and Pakistan with the Taliban).
It is also important to bear in mind, that both Russia and Iran have flagged the non-inclusive nature of the Taliban Interim government. Russia has in fact categorically stated that recognition of Taliban was not on the table. Said the Russian Foreign Minister, Sergey Lavrov on the sidelines of the United Nations General Assembly, 'the whole gamut of Afghan society — ethno-religious and political forces — so we are engaging in contacts, they are ongoing.'
China's approach vis-à-vis Afghanistan
Here it would be pertinent to point out, that China's stance vis-à-vis Afghanistan is not identical to that of Moscow and Tehran. Beijing while putting forward its concerns vis-à-vis the use of Afghan territory for terrorism and support to Uyghur separatist group East Turkestan Islamic Movement (ETIM), has repeatedly said that there should be no external interference, and that Afghanistan should be allowed to decide its future course. China has also spoken in favor of removal of sanctions against the Taliban, and also freeing the reserves of the Afghan Central Bank (estimated at well over 9 Billion USD), which had been frozen by the US after the takeover of Afghanistan by the Taliban.
If one were to look at the Joint Comprehensive Plan of Action JCPOA/Iran Nuclear deal, Russia has been urging Iran to get back to the Vienna negotiations on the one hand (these negotiations have been on hold since June), while also asking the US to return to its commitments, it had made under the JCPOA, and also put an end to restriction on Iran and its trading partners.
Conversation between US Secretary of State and Russian Foreign Minister
The important role of Russia is reiterated by the conversation between US Secretary of State Anthony Blinken with Russian Foreign Minister. Angela Merkel during her visit to Israel also made an important point that both China and Russia had an important role to play as far as getting Iran back on JCPOA is concerned. What is also interesting is that US has provided a waiver to the company building the Nord Stream 2 pipeline connecting Russia and Germany. The US has opposed the project, but the Department of State said waiving these sanctions was in US national interest. Both Germany and Russia welcomed this decision.
In conclusion, while there is no doubt that Russia may have moved closer to China in recent years, its stance on Afghanistan as well as it's important role in the context of resumption of Vienna negotiations highlight the fact that Moscow is not keen to play second fiddle to Beijing. The Biden Administration in spite of its differences has been engaging closely with Moscow (a number of US analysts have been arguing for Washington to adopt a pragmatic approach vis-à-vis Russia and to avoid hyphenating Moscow with Beijing). In the given geopolitical landscape, Washington would not be particularly averse to Tehran moving closer to Russia. While the Iranian spokesperson, Saeed Khatibzadeh spoke about a Eastern axis emerging between Moscow, Tehran and Beijing, it would be pertinent to point out, that there are differences on a number of issues between Moscow and Beijing. The Russia-Iran relationship as well as US engagement with Russia on a number of important geopolitical issues underscores the pitfalls of viewing geopolitics from simplistic binaries.
New U.S. travel rules excludes foreigners vaccinated with Russia's Sputnik V
Local and foreign media have stepped up reports about rising Covid-19 infections in Russia. While the reports also indicated high deaths in the country, other highligted new trends that are noticeably appearing. Interestingly, directors at the Russian tourism and travel agencies say that many Russians are lining up for vaccine tourism in Serbia, Bulgaria and Germany and a few other foreign countries.
These Russians aim at getting foreign vaccines including Pfizer, Moderna and Johnson & Johnson and AstraZeneca.
Here are a few facts about Russian vaccines.
Russia's Sputnik V was the first officially registered coronavirus vaccine on August 11, 2020. Russia is using four vaccines for mass vaccination for Covid-19. These are Sputnik V and Sputnik Light developed by the Russian Health Ministry's Gamaleya Center.
EpiVacCorona developed by the Vector Center of the Federal Service for Surveillance on Consumer Rights Protection and Human Wellbeing (Rospotrebnadzor), and CoviVac developed by the Chumakov Institute of the Russian Academy of Sciences.
Clinical trials of the EpiVacCorona vaccine on teens aged from 15 to 17 might begin in the near future.
China has 1.3 billion population and has given the two billionth vaccine by the end of August, the United State has 380 million and attained 60% of its population. In Europe, vaccination rate is highly at an appreciable level.
Overall, Russia with an estimated 146 million people has Europe's highest death toll from the pandemic, nearly 210,000 people as at September 30, according to various authentic sources including the National Coronavirus Task Force.
More than 42 million Russians have received both components of a coronavirus vaccine, according to Russian Deputy Prime Minister Tatyana Golikova.
"The number of citizens who have received the first component of a vaccine has topped 44 million, and more than 37 million people have completed a full vaccination course," Golikova said.
She gave an assurance back in July that once the population have been immunized with at least the first component of a two-shot vaccine, herd immunity to Covid-19, or at least an 80% vaccination rate, should be reached by November 1.
Reasons: Even though Russia boasted of creating the world's first coronavirus vaccines, vaccination is very low. Critics have principally blamed a botched vaccine rollout and mixed messages the authorities have been sending about the outbreak.
In addition, coronavirus antibody tests are popular in Russia and some observers suggest this contributes to the low vaccination numbers.
Western health experts say the antibody tests are unreliable either for diagnosing Covid-19 or assessing immunity to it. The antibodies that these tests look for can only serve as evidence of a past infection. Scientists say it's still unclear what level of antibodies indicates that a person has protection from the virus and for how long.
Russia has registered Sputnik V in more than 150 foreign countries. The World Health Organization is yet to register this vaccine. For its registration, it must necessarily pass through approved procedures, so far Russia has ignored them, according reports.
There have also been several debates after the World Health Organization paused its review process of the Sputnik V vaccine over concerns about its manufacturing process, and few other technical reasons. While some talked about politicizing the vaccine registration, other have faced facts of observing recognized international rules for certifying medical products as such vaccines.
During the first week of October, Russian Health Minister Mikhail Murashko has reiterated or repeated assertively that a certain package of documents were needed to continue the process for the approval of the Russian coronavirus vaccine Sputnik V by the World Health Organization. The final approval is expected towards the end of 2021.
Still some the problems with the registration as unfair competition in the global market. For instance, Russian Minister of Industry and Trade Denis Manturov said in an interview with the Rossiya-24 television channel on October 5: "I think it is an element of competition. Until Pfizer covers a certain part of the market, it is pure economics."
On the other side, Pyotr Ilyichev, Director for International Organization at the Russian Foreign Affairs Ministry, told Interfax News Agency, for instance that World Health Organization has been playing politics around Russian vaccine especially when it is need in most parts of the world.
"The world is facing an acute shortage of vaccines for the novel coronavirus infection. In certain regions, for instance in African countries, less than 2% of the population has been vaccinated. The Russian vaccine is in demand, and the UN stands ready to buy it," he told Interfax.
"However, certification in the WHO is a complex, multi-step process, which was developed in the past in line with Western countries' standards. It requires time and serious efforts from our producers. We hope that this process will be successfully finalized in the near future," Ilyichev said.
Chairman of the State Duma's Foreign Affairs Committee Leonid Slutsky has described as discriminatory a decision reported by foreign media that the United States, under its new consular rules, would deny entry for foreigners immunized with the Russian Covid-19 vaccine Sputnik V.
"Thus, the U.S. will blatantly embark on a path of 'vaccine discrimination.' There are absolutely no grounds for such decisions. The efficacy and safety of the Sputnik V vaccine have been confirmed not only by specialists, but also by its use in practice," Slutsky said on Telegram.
He cited an article in The Washington Post saying that from November the United States may begin denying entry to foreigners vaccinated with Sputnik V.
It means that if such additional border measures are adopted, foreigners seeking entry to the United States will have to be immunized with vaccines approved for use either by American authorities or the World Health Organization.
According to an article published in The Washington Post, for the first time since the pandemic began, the United States intends to loosen entry restrictions for foreigners vaccinated against Covid-19.
The new rules, which enter into force in November, will not apply to Russians vaccinated with Sputnik V and citizens of other countries using this Russian vaccine.
Under the new rules, foreigners will enter United States only if they are immunized with vaccines approved for use by the United States Food and Drug Administration or the World Health Organization. Russia's Sputnik V is yet to be approved by the World Health Organization and is not recognized by the United States.