Jinnah's vision in India-Pakistan context
Pakistan came into being on August 14, 1947, despite incessant opposition by Indian National Congress and her allies. At its birth Pakistan was faced with apparently insurmountable problems. The immediate worries were rehabilitation of millions of refugees and restoration of industrial and agricultural infra-structure. The national exchequer was empty. India refused to transfer Pakistan's share in financial.
Pakistan overcame insurmountable problems of influx of 1947 refugees, skimpy finances and myriad other problems to emerge as a viable entity. We welcomed refugees, while India is all set to drive out 4.7 million Rohingya refugees from its eastern state of Assam.
Fanatic Hindus in Indian National Congress thought that Pakistan would, at best, be a still-born baby. But, Pakistan was able to survive all hurdles. It proved its viability despite severe politico-economic jolts.
Despite lapse of over 70 years, India still has to reconcile with Pakistan, as a reality.
When Jinnah left India on August 7, 1947, Vallabhai Patel said, 'The poison had been removed from the body of India'. But, the Quaid said, 'The past has been buried and let us start afresh as two independent sovereign States'.
Even Nehru, an outwardly liberal leader, regarded creation of Pakistan as a blunder. His rancour against Pakistan reached crescendo in his remarks 'I shall not have that carbuncle on my back'. These remarks have been quoted by D. H. Bhutani in his book, The Future of Pakistan (page 14).
Nehru's followers continued their anti-Pakistan efforts in the post-Partition period.
Liberal Jinnah versus Hardliner India
Rising extremism
Rashtryaya Swayem Sevak Sangh (RSS) is the religious wing of ruling political party Bharatya Janata Party. It exploits issue of beef eating by minorities. India however is the biggest exporter of beef (through Dua Corporation). Yet, mobs of Hindu vigilantes (gau raksshik, cow guards) lynch beef eaters. They worship cow-urine (gau mooter) and cow dung (gau gobre). RSS is increasing its influence and outreach to the world.
Rashtryaya Swayem Sevak Sangh (BJP's militant wing) held a conclave (Sep. 16-18, 2018) in New Delhi. It was attended by over a thousand intellectuals from all walks of life. Change in RSS's outlook is understandable. It has grown phenomenally during the past five decades. Its swayamsewaks now hold the top four constitutional posts of India's president, vice president, prime Minister and Lok Sabha (house of people) speaker. They occupy 20 Raj Bhawans. Eighteen of them are chief ministers. Half the Union Cabinet comprises RSS members. The political initiation of over 1,000 members of legislative assemblies and 250 members of parliament has been through the RSS. About a million
Indians daily attend over 55,000 shakhas (lectures) across the country. Its 500-odd frontal organizations manage colleges, schools, media, hospitals, and tribal and Dalit non-governmental organisations. Ten thousand full-time pracharaks (preachers) are active in politics, culture and
Various think tanks at home and abroad.
`Liberals; were stunned when chief minister Yogi Adityanath of India's Uttar Pradesh state equated cows with human beings (Tribune , July 25, 2018). They expressed similar reaction when Justice Mahesh Chandra Sharma of Rajasthan High Court told reporters (May 31, 2018) `All doctors are frauds and we could have all been cured of diseases with nothing more than cow's milk.' He `urged the Centre to declare cow as India's national animal and recommended life imprisonment for cow slaughter'. Scientists must have smiled at his assertion that `cow inhales and exhales oxygen', and `a peacock is a lifelong celibate like Krishna'.
At the conclave a Muslim wing of the RSS distributed a pamphlet echoing Sharma's sentiments. The RSS's rising influence among all strata of Indian society cannot be ignored. Huffington Post dated August 3, 2017 published a detailed report on benefits of cow-and-dung recipes like: (a) A cow-dung-and-urine beauty soap could stall ageing. Krishna looked like a 12 year old as he used such soap. (b) Cow dung and urine (gao mutra and gau gober) could prevent radiation when used to construct a bunker or rubbed on a mobile phone. This compound can defuse even an atomic bomb. (c) Pregnant women should have cow dung-urine derivatives for normal delivery.
India's prestigious `Institute of Technology has received about 50 proposals from top research institutions across the country to explore benefits of panchgavya (mixture of cow urine, cow dung, milk, ghee and curd). India's Union Ministry of Science and Technology has constituted a 19-member panel to conduct a detailed research on cow derivatives and their benefits.
The portents are that the RSS would have a critical role in influencing 2019 general elections.
Rising Hindutva influence does not portend well for minorities in India, otherwise a constitunally `secular' republic.
On December 6, 1992, Hindu fanatics demolished Babri masjid. There is no evidence about Babur constructing a mosque in Ayodhya after demolishing a Ramjanmabhoomi temple. All sources are mute, be it Babur's memoir Baburnama, Humayunnama by Babur's daughter Gulbadan Begum, Abul Fazal's Ain-i-Akbari or Tuzk-e-Jahangiri. The first reference to Babri appears in a travel account by Jesuit priest Joseph Tiefenthaler in 1768. The inscriptions, inside the mosque, often quoted in books on Ayodhya or Babur, were fake. They were fixed in the mosque 280 years after its supposed construction in 1528.
Babur did visit Gwalior temples. But, neither he, nor his commander Mir Baqi (distinct from Baqi on masjid inscriptions), ever visited Ayodhia. Mir Baqi of the Baburnama was never governor of Ayodhya.
The dispute is about property. The claim that god (Ram) was born there is fictitious. Indian Court ignored the fact that the Muslims have been in current possession of the disputed site since times immemorial. No claim by Hindus during Moghal or British raj? Shankaracharya's Nyas originally owned only one acre of land, the rest of the land (additional 42 acres of so-called undisputed land) was given to it on lease by Kalyan Singh government in 1992 to develop a Ram Katha Kunj (park).
Threat of anti-minority riots
When Gujarat chief minister, Narendra Modi demanded a nation-wide ban on cow slaughter (Hindu, November 21, 2005). His demand was bolstered by India's Supreme Court's judgment (October 26, 2005) that reversed a 36-year-old ruling, and upheld the constitutional validity of a Gujarat law imposing the ban on slaughtering of bulls, and bullocks.
The fanatics often exploit issue of beef eating to kill minorities. There were anti-Muslim riots in 1707 and 1714, after the death of Moghul emperor Aurangzeb. More anti-Muslim riots took place in Kashmir (1719), Delhi (1729), and Bombay (1786). In Benares (1809), bloody anti-Muslim riots were due to a mosque allegedly having been built by Aurangzeb atop a temple (quasi-Babri-Masjid issue). When the Muslim functionaries were unfairly downgraded, riots took place at different places in Uttar Pradesh (Koil 1820, Moradabad 1833, Shahjahanpur 1837, and Alahabad 1837-52).
The riots in the 1990s were due to Advani's Rath Yatra (chariot procession), resulting in death of over 200 people mostly Muslims. In January 1993, over 3000 Muslims were killed in Bombay by Shiv Sena in collusion with the police.
Efforts have been made in the past to ferret out causes of communal riots in India. Past inquiry reports into major riots (Delhi 1984, Bhagalpur 1989 and Ayodhya 1992) lament poor governance in preventing or controlling the riots, and prosecuting the rioters. Those having academic interest in details may refer to analysis by V. N. Rai, N. C. Saxena, Amnesty International, Human Rights Watch/Asia, besides reports of the Commissions of Inquiry into Disturbance at Bhiwandi (1970), Tellicherry (1971), and Jamshedpur (1979). For further insights, one may look into reports of seminars, titled "State Protected Lawlessness from Ayodhya to Bombay" and Communal Riots and the Role of Law Enforcement Agencies", convened at Bombay by Iqbal A. Ansari and Dr Asghar Ali (founder secretary general of Minorities' Council of India).
It appears that the past studies are post-mortem reports. They do not try to determine statistical correlation between cause (economic, political or communal), issues and places of riots to formulate a testable hypothesis about probable causes and venues of riots in future. Lack of futuristic orientation or reliable data may have been fetters to the researchers' feet.
In the past, fanatic Hindus has started riots to snatch or destroy well-to-do Muslims' properties. The economic motive behind starting the riots is the foremost in Hindus' minds. Let us look into the past trend of riots, and the issues on which they were started.
Expected trends
Hindutva. Anti-Muslim violence in India has risen pari passu with upsurge in Hindutva. The leading politicians side with the Hindu extremists for myopic electoral gains. Even Congress leaders have been distributing tridents on plea that their party's policy is no bar on it. In 1991, India's thent home minister undertook Rath Yatra (chariot journey) from a Hindu temple in Gujarat to Ram Janam Bhoomi (birth place of Hindu god Ram). That symbolic journey engendered Hindutva upsurge, which resulted in destruction of Babri Masjid in 1992. Subsequently, the BJP, then a marginal group with only two seats in Indian parliament witnessed the party's cataclysmic rise into a ruling party, as of now.
Hindutva influence has permeated not only into the bureaucracy but also in armed forces, security agencies as also the judiciary. Hindutva influence on Indian armed forces became manifest in the national elections of 1991 when India's top 25 ex-military officers joined the BJP. Stephen P Cohen in "The Indian Army" says that India's three wars with Pakistan contributed to the communalisation of her armed forces, as exemplified by an Indian general's characterisation of Indo-Pakistan wars as 'communal riots with armour'. In the 1990s, India's top 25 generals joined the BJP.
To preclude police brutality who acts in unison with mobsters, Khushwant Singh suggested in 1969 drafting a substantial number of Muslims, Christians, Sikhs, Anglo-Indians and Parsis into the Indian police forces. Police force of Punjab and Haryana should be non-Sikh, and that of Kashmir being non-Muslim, so on.
Battle cries used in the army are Ha Har Maahadev (Shivaji's slogan), Bajrang Bali ki Jai, Bol Javala Man ki Jai. Hindu mobs attacking the Muslims also use the same slogans. How could the army jawans control the mob chanting the same slogans?
The Ayodhya case judges ordered excavation of the site in disregard of res judicata principles. Possession is nine-point ownership. Existence of Babri Masjid for centuries debars the Hindus from invoking their right to ownership of the site under Limitation Act, enshrining the principle `equity helps the vigilant, not the indolent'.
Professor M. Mohanty of Delhi University is of the view that"Increasing intolerance among the Hindu fundamentalist organisations, which pose a grave threat to democracy, are an indication of the rise of fascist forces in India. Professor Kanti Bajpai of Jawaharlal Nehru University agreed, "The rise of right –wing politics in India is far more advanced and violent than in Austria".
The Economist: World in 2003 (page 77) states, '…nothing so pleases as burning of a few Muslims, the prospects of war with Pakistan and revenge for Muslim invasion of India many centuries ago'.
Gujarat state has lifted the ban on government employees' becoming members of RSS. Uttar Pradesh state's legislature has placed restrictions on building and use of places of worship. After approval of the parliamentary committee, Savarkar's portrait has been hung in Indian parliament. Savarkar thus stands resurrected as a hero of the freedom movement. Savarkar wanted India for the Hindus only.
The riots in the 1990s (e.g. destruction of Babri Masjid in 1992) are markedly different from those in pre-1990s period (e.g., 1948 Hyderabad riots against takeover by India). The pre-1990s pogroms affected mainly slum-dwelling poor Muslims. But, the riots in 1990s hit poor and rich Muslims alike. The stimulating motive was to pauperize the affluent Muslims by looting away their life-long earnings. The affluent and influential Hindus no longer tried to play the role of mediators (unlike the case of previous riots in some industrial cities).
In the Hyderabad riots of 1990, Indian cricketer Azharuddin was attacked in his hometown. During January 1993, Mrs Rahi Masum Raza, wife of script-writer of TV-series Mahabharata fled uptown Bombay for refuge in Bhendi Bazar. In 1991, Muslim professors of Delhi University ran away from their houses to seek safety elsewhere. There are countless other instances of harassment of Muslim prodigies like Dilip Kumar, Saira Bano, Shabana Azmi, Farah Khan, and Ali Sardar Jaafri (poet with Padma Shri award) who was asked by the police to prove his nationality.
From the recent trends, it is obvious that future riots are more likely to take place in localities where the Muslims are economically competitive and affluent. Muslim-owned industrial and business establishments will be the targets.
In fact, Nehru had foreseen this changing pattern of riots, as reflected in his letter September, 1954 to a chief minister (Nehru's letters to Chief Ministers, Vol. IV, edited by G Parthasarthy, New Delhi Oxford University Press, Delhi). He wrote: "There is also a new motive which previous to the partition was not present. This is the lure of property. In the pre-partition days, whatever communal trouble took place, no one ever thought of driving out the other party from their houses or shops. No one ever thought of profiting by any such action. Now this element has come in and is thought that if the Muslims in a particular area are frightened and made to leave, that property would naturally come to the Hindus".
Nehru's observation is borne out by Jabalpur riots in 1961 which aimed at hounding out the Muslim bidi (mini-cigarette) magnate from the local market. Bhiwandi (Maharashtra) riots of 1970 and 1984 were aimed at dispossessing the Muslim of their control of power loom industry. Moradabad riots of 1980 were outcome of jealousy against prosperity of Muslim brassware artisans. Riots of 1984 in Andhra Pradesh destroyed $ 10000 worth of Muslim businesses.
Riots usually take place in urban areas, particularly in industrial cities, like Bombay, Bhewandi, Baroda, Surat , Kanpur, Moradabad, Meerut, Delhi, Ahmedabad, Hyderabad and Bhopal. Refugee or Bengali migrants dominated areas are particularly riot prone.
They occur usually at places where Muslims are numerically and economically competitive and do not reconcile with an inferior status. No riots take place in areas with thin downtrodden Muslim population, resigned to subjugated fate because of perceived vulnerability, e.g. in coastal areas of Andhra Pradesh, or in the hill districts of Uttar Pradesh.
Issues Triggering Riots. Cow slaughter (actually, if not politicized, it is a non-issue). Hindu extremists desire to enforce a uniform civil code ostensible under Articles 44 and 48 of the Indian Constitution, but actually in violation of Articles 14 (no religious discrimination), 16 (equal opportunities for minorities), 26 to 28 (minorities freedom to manage their own religious affairs), 30 (maintaining minorities educational institutions), 345, 347, 350, 350-A (rights of linguistic minorities). Loud music and Bhajan singing before mosques. Non-traditional routes of processions. Reservation of jobs, and seats in educational institutions. Elopement of Hindu girls with Muslim boys. Characterisation of one by the other community as Malichh and Kafir. Routes of Religious processions. Conversions from one religion to another. Singing or playing Vande Matram aloud before mosques. The de facto status of Urdu especially in Uttar Pradesh. Muslim Personal Law and Uniform Civil Code. Suspicions about Muslims loyalty to India. One could visualise from the past trends where the future riots would take place, and on what issues.
Joint Indo-Pak defence
He hoped India and Pakistan would live in peace after Partition. In his Will and Testament
He bequeathed a part of his fortune to educational institutions in Aligarh, Bombay and Delhi. He never changed his will as he hoped to visit India again.
Lord Ismay, Chief of Staff to the Viceroy recorded an interview with the Quaid. Excerpt: 'Mr. Jinnah said with the greatest earnestness that once Partition has been decided upon, everyone would know exactly all troubles would cease, and they would live happily ever after where they were'.
Ayesha Jalal in his paper Why Jinnah Matters (Meleeha Lodhi, edited papers, `Pakistan: Beyond the Crisis State, pp. 33-34 ) recalls `Just before his own death, Jinnah proposed a joint defence with India as the Cold War started to shape the world and the two power blocs began to form. Jinnah was still thinking as a South Asian nationalist. … Had Jinnah's vision prevailed _and found an echo in India, we would have seen a very different South Asia. ..there would have been no crippling defence expenditures. There would have been no reason to join one or other camp of the Cold War. There would have been open borders, free trade and regular visiting between the two countries…. a more humane sub-continent might have emerged … In 1971, when Pakistan was broken in two, its critics jubilantly cried, `Jinnah's Pakistan is dead'. They were wrong. Jinnah's Pakistan will be alive as long as …'.
Evolution of Pakistan idea
Lahore Resolution to Pakistan resolution
How the Lahore resolution, as it was called on March 23, 1940, became the Pakistan Resolution? The original resolution of 1940 mentions states, not one state of Pakistan. But, Congress party's criticism, as also Gandhi's virulently critical letters to the Quaid, forced the Muslim nation to convert the Lahore resolution into Pakistan resolution. The resolution passed on April 19, 1946 at the Delhi convention, clarified doubts about the word 'states' in original Lahore Resolution. It stated, "The zone comprising Bengal and Assam in the North-East and the Punjab, Frontier Province, Sindh and Baluchistan in the north-west of India, namely Pakistan Zones, where Muslims are in a dominant majority, be constituted into a sovereign independent State and an unequivocal understanding be given to implement the establishment of Pakistan without delay? True, the Pakistan resolution was not over-night exploit of a single figure.
It was Allama lqbal who convinced the Quaid of the futility of the idea of continued Hindu-Muslim amity. On June 21, 1937, Allama Iqbal wrote to the Quaid, "In these circumstances, it is obvious that the only way to a peaceful India is a redistribution of the country on the lines of racial, religious and linguistic affinities." The Muslim leaders only wanted that after departure of the British rulers, The rights of Muslims 'community' should not be usurped by the brutal Hindu majority. On March 2, 1941, the Quaid said, "It is as clear as daylight that we are not a minority. We are a nation and nation must have a territory. A nation does not live in the air. It lives on the land and it must govern land'.
The Quaid said at Minto Park on March 22, 1940, "Musalmans are not a minority as it is generally understood. Musalmans are a nation according to any definition of a nation and they must have their homelands, their territory and their state'. On October 27, 1945, the Quaid said at Ahmedabad, "Pakistan is the question of life and death for us. I shall live and die for Pakistan." "The moon of Pakistan is shining and we shall reach it" (Dawn, October 28, 1945). "We must get Pakistan at any cost. For it we live and for it we will die." (November 24, 1945, Mardan). "Without Pakistan, there is only death for Muslims." (February 24, 1946, Calcutta).Creation of Pakistan is a miracle. Hindus' paranoid hatred converted the Lahore resolution into the Pakistan resolution.n Pakistan Day: What was Jinnah's idea of independent state for S. Asian Muslims?
Members of the Muslim League were told they could not hope to share power with the Congress unless they submitted to its discipline and became its stooges. There was naturally a rapid, revolutionary change in the outlook of the Muslim League. In 1938, under Mr. Jinnah's leadership, it formally repudiated the federal scheme of the Government of India Act 1935, and began to consider other constitutional possibilities. In 1939 it declared that Muslim India was 'irrevocably opposed' to any federal objective; and in March 1940 was passed at Lahore a resolution, demanding the partition of India and the formation of the Muslim majority zones of the north-west and north-east into an independent sovereign state. Thus, ostensibly, the Muslim League, under Mr. Jinnah's leadership, had accepted as its goal the chimerical, impracticable scheme of students led by Ch. Rehmat Ali, which the League spokesman had disliked a few years earlier.
The Lahore Resolution was interpreted differently by advocates of Pakistan, but the fact is Pakistan was to be a completely independent sovereign (federal) state. It came into being on 14 August, 1947, with Mr. Jinnah as its first Governor-General and the first president of its Constituent Assembly. The first observation he made in the Assembly was: "You will, no doubt, agree with me that the first duty of a government is to maintain law and order, so that the life, property and religious belief of its subjects are fully protected by the state…I think we should keep that in front of us as our ideal, and you'll find that in course of time Hindus would cease to be Hindus and Muslims would cease to be Muslims, not in the religious sense, because that's the personal faith of each individual, but in the political sense as citizens of the state…You're free to go to your temples, you're free to go to your mosques or to any place of worship, you may belong to any religion or caste or creed—that has nothing to do with business of the state…If we want to make this great state of Pakistan happy and prosperous we should wholly and solely concentrate on the well-being of the people, especially of the masses and the poor."
It was culmination of the series of event; and movements that converged into the idea of Pakistan: Muhammad bin Qasim established the first Muslim state in the Sub-Continent in 712-715 AD. Shahab-ud-Din Ghouri wrote to Prithvi Raj in 1192 AD that the latter should cede the MusIim-majority areas of the Punjab, NWFP and Sindh to him or be prepared for a war at Tarain battlefield (page 101, tareekh-e-farishta). After Qasim, Qutub-ud-Din Aibak and the Moghul established their rule in India. There were 76 Muslim rulers who ruled over India for about 690 years. Since early 1870s, there were several movements, which asserted 'Muslim nationhood'. They covered a broad spectrum of Muslim religious, educational, cultural and political life Aligarh Movement (1870s), the Mohammedan Educational Conference, the Urdu Defence Association (1900), the demand for separate electorates, the foundation of the Muslim League, the Muslim university movement (1910), the pan-Islamic movements beginning with Italy's raid on Tripoli (1911) and ending with the Khilafat movement (1918-24), and the Kanpur Mosque agitation (1913).
From Sir Syed Ahmed Khan to the Quaid-i-Azam, all the Muslim leaders kept striving for Hindu-Muslim amity. The Quaid began his political career by attending Congress meeting, for the first time on July 28, 1904, Thereafter he struggled for about three decades for the rights of Muslim whom he regarded as a 'minority', rather than a nation.
Towards the end of 1930, Allama lqbal used the word 'community' for the Muslim population in his address at Allahabad. It was only Chaudhry Rehmat Ali, who used the word 'nation' for Muslims in his pamphlet 'Now or Never (1932)'. Intolerance of Hindus forced Muslims to realise that their rights would be trampled under Hindu Raj. Lucknow Pact (1916) was acknowledged as pillar of Hindu-Muslim friendship. However, Nehru, at the behest of the fanatic Hindus, shattered the spirit of peaceful coexistence by formulating his Nehru Report (1928).
Cabinet mission
Jaswant Singh had, in his book, Jinnah: India, Partition, and Independence made the revelation that Jinnah shelved the idea of independent Pakistan by putting his signatures to the Cabinet Mission's recommendations. The Quaid even accepted the recommendations of the Cabinet Mission. This Mission envisaged keeping India undivided for ten years. The constituent assemblies were to consider the question of division after 10 years. When Congress refused to accept the recommendations of the Cabinet Mission, the British government decided to divide India.
Jinnah's state of mind is reflected in Shorish Kashmiri's revelation on page 509 of his book bu-e-gul nala-e-dil dud-e-charagh-e-mahfil (Matbuat-e-Chatan, 1988, Lahore). He quotes the Quaid having said `What is Muslim League? I, and my typewriter'. At another place Shorish quotes Quaid as having said `meri thaili main saarey sikkey khotey hain' (all the coins in my pouch are base).
Quaid's vision
A democracy, not a theocracy
Doubtless, the Quaid visualised Pakistan to be a democracy, not a theocracy. In a broadcast addressed to the people of the USA (February 1948), he said, 'In any case Pakistan is not going to be a theocratic State to be ruled by priests with a divine mission. We have many non-Muslims _Hindus, Christians, and Parsees _ but they are all Pakistanis. They will enjoy the same rights and privileges as any other citizen and will play their rightful part in the affairs of Pakistan' (Maleeha Lodhi (ed.), Pakistan: Beyond the Crisis State) When an over-ebullient admirer addressed him as `Maulana Jinnah', he snubbed him. Jinnah retorted, 'I am not a Maulana, just plain Mr. Jinnah'. About minorities, the Quaid often reminded Muslim zealots 'Our own history and our and our Prophet(PBUH) have given the clearest proof that non-Muslims have been treated not only justly and fairly but generously. He added, 'I am going to constitute myself the Protector-general of the Hindu minority in Pakistan'. He joined Christmas celebrations in December 1947 as a guest. In his first seven-member Cabinet, he included a Hindu.
Till his last breath, the Quaid remained an ardent supporter of rights of minorities as equal citizens of Pakistan. Our ministers and other dignitaries shun rituals and customs of minorities. But, the Quaid participated in Christmas celebrations in December 1947 as a guest of the Christian community. He declared: 'I am going to constitute myself the Protector General of Hindu minority in Pakistan'.
One member of his post-partition cabinet was a Hindu. A Jewish scholar, Mohammad Asad, who embraced Islam, held important positions in post-partition period in Pakistan. Many 'religious' scholars copy from his works copiously.
Majority of Pakistanis wish to see Pakistan emerge as a moderate economically viable power. Their attitudes mirror-image the Quaid's vision. He wanted Pakistan to be a liberal and democratic Muslim state, not a theocracy, plagued by sectarian violence. The following extracts from the Quaid's speeches and statements as Governor General of Pakistan reflect his vision: "You are free; you are free to go to your temples, you are free to go to your mosques, or to any other place of worship in this state of Pakistan…you may belong to any religion, caste or creed that has nothing to do with the business of the State…We are starting in the days when there is no discrimination, no distinction between one community and another, no discrimination between one caste or creed or another. We are starting with this fundamental principle that we are all citizens and equal citizens of the one State".
The Quaid visualised that `in course of time Hindus would cease to be Hindus and Muslims would cease to be Muslims, not in the religious sense, because that is the personal faith of each individual, but in the political sense as citizens of the State". A. K. Brohi, in his The Fundamental Law of Pakistan, argues that Pakistan is an Islamic state, but not a theocracy.
Jinnah's address to the Constituent Assembly on August 11, 1947, also, epitomises his vision.
The 1954 Justice Munir Kayani Commission 'Report on the Anti-Ahmedi Riots of Punjab in 1953', inter alia, elucidates Jinnah's vision of an Islamic State. The Munir report makes a poignant observation. "Most important of the parties who are clamouring for enforcement of the three (anti-Ahmedi) demands on religious grounds, were all against the idea of an Islamic state. Even Maulana Abul Ala Maudoodi of Jama'at-i-Islamic was of the view that the form of government in the new Muslim state, if it ever came into existence, could only be secular. Everybody … agreed that Ahrar was a subversive force." The report concludes: "…if Ahrar had been treated as a law and order question without any political considerations, one District Magistrate and one Superintendent of Police could have dealt with them."
We mix religion with politics at various levels and forums. Our Constitution has a long list of Islamic rights. But they are circumscribed the proviso that they are not enforceable through courts. Our law of evidence lays down conditions to qualify as a competent witness. But, a proviso makes any witness acceptable if a competent one is not available.
Islam protects the rights of people from all walks of life, weak and strong, including parents, children, relatives of the poor, spouses, minorities, and prisoners. For instance, Islam gives: right to protect life (Quran 17:33), to protect own and others' properties (2:188), to protect female modesty (4:24), privacy, own and others' (24:27), one's faith, even if it be other than Islam (2:256, 6:109), right of expression (29:46, 4:148), of holding function (3:104), to oppose corruption (5:33), receive education (2:129), justice (2:129), and equality (49:13).
Likewise Islam outlines duties of its followers like the duty to follow the instruction (4:59), abide by the law (7:85, 2:229), maintain peace (25:63), protect life (15:32), to follow persons (2:83), obey parents (17:23-24 31:14), duty to be fair in dealings (55:9, 4:10).
He believed in Islamic principles and democracy and advocated the cause of Pakistan and its masses. The use of the Islamic idiom was not limited to confrontational situations involving India but extended to domestic reconstruction policy. Thus, on February 4, 1948, he told a Sibi audience that he, in wanting to give Balochs a voice in the administration of their province, had been moved by his commitment to the Islamic principles of democracy.
God had taught Muslims that they should settle the affairs of the state through mutual discussion and consultation. "It is my belief that our salvation lies in solving the golden rules of conduct set for us by our great law giver, the Prophet of Islam. Let's lay the foundations of our democracy on the basis of truly Islamic ideal and principles." The architect of Pakistan had a dream; he visualized a welfare state. He had conceived Pakistan based on foundations of social justice and Islamic socialism which stress equality and brotherhood of man. Like Allama Iqbal, he was concerned with the problem of poverty and backwardness among Muslims for the eradication of which they looked, on the one hand, to the urges of dynamism, struggle and creativity in Islam and, on the other, to the Islamic principle of distributive justice.
Pakistan needs to change the status quo. A report in Pakistan Economist Intelligence Unit notes "Change is hindered not least because the status quo suits the wealthy landowners who dominate the sector, as well as federal and provincial parliaments. Large landowners own 40 per cent of the arable land and control most of the irrigation system. Yet assessments by independent agencies, including the World Bank, show them to be less productive than smallholders. They are also poor taxpayers, heavy borrowers and bad debtors".
Our major problem is structural. The economy rests on a narrow production base, heavily dependent on the fallible cotton crop and the low-value-added textile industry; irrigation supplies are erratic (deficiency or floods), and soil erosion and salinity widespread. Low productivity in agriculture can only be reversed through the implementation of serious land reforms (opposed by feudal aristocracy). The opulent wealth in the upper strata of our society need to be ferreted out, and cut to size through radical land reforms and wealth taxation.
Conclusion
Stanley Wolpert paid tributes to the Quaid in following words, "Few individual significantly alter the course of history. Few still modify the map of the world. Hardly anyone could be credited with creating a nation State. Muhammad All Jinnah did all three".
Mr. Jinnah's speech at the 30th session of the Muslim League during the freedom struggle reflected his vision. "It will be a people's government. I should like to give a warning to the landlords and capitalists who have flourished at our expense by a system which is so vicious, which is so wicked and which makes them so selfish that it is difficult to reason with them. The exploitation of the masses has gone into their blood. They've forgotten the lesson of Islam. Greed and selfishness have made these people subordinate to the interests of others in order to fatten themselves…If they're wise they'll have to adjust themselves to the new modern conditions of life. If they don't, God help them; we shall not help them."
Aside from Post –Partition Muneer Report on Ahmedi Riots, Moghal-period religious scholars were muckrakers. Aurangzeb's chief justice, who died in 1675, left behind a fortune of one lac ashrafi (precious coins) and cash of Rs five lac, besides a lot of gold and jewellery (Mubarik Ali, barr-e-saghir main mussulman muashrey ka almia [The trajedy of Muslim Society in the Sub-Coontinent]. page75). Soofis (dervishes) were ruling clique's touts. They lived in Hindu-majority areas. And never made a genuine effort to spread Islam in non-Muslim communities. Only one non-Muslim embraced Islam at the hands of Nizamuddin Aulya during his life-time (Mubarik Ali, page 45 ibid.). Through their edicts (fatawa), Maulana Abul Kalam Azad and Maulana Abdul Bari Farangi Mahal exhorted others to migrate from India (darul harab) to Afghanistan. But, they themselves stayed back in India (Mubarik Ali, page 105 ibid.).
The Mughal and Sultanate rule was neither equitable nor Islamic but dynastic. Jehangir hanged the light-man who happened to have slept during the night. Not merit, but proper connection and pedigree was the Palladian which determined key appointments to the moghul durbar(Moghul court). Mubarik Ali caustically observes the history of the sub-continent would have been different if Muslim communities had aligned with the jat, sikh and other non-Muslims (Mubarik Ali, pages 16, 58, 64 ibid.).
Should India and Pakistan toujours remain at daggers drawn?Jinnah's vision should be a beacon of light to both India and Pakistan-democracy, equality, peace and welfare of the masses.
Bright future for Pakistan-Iran relations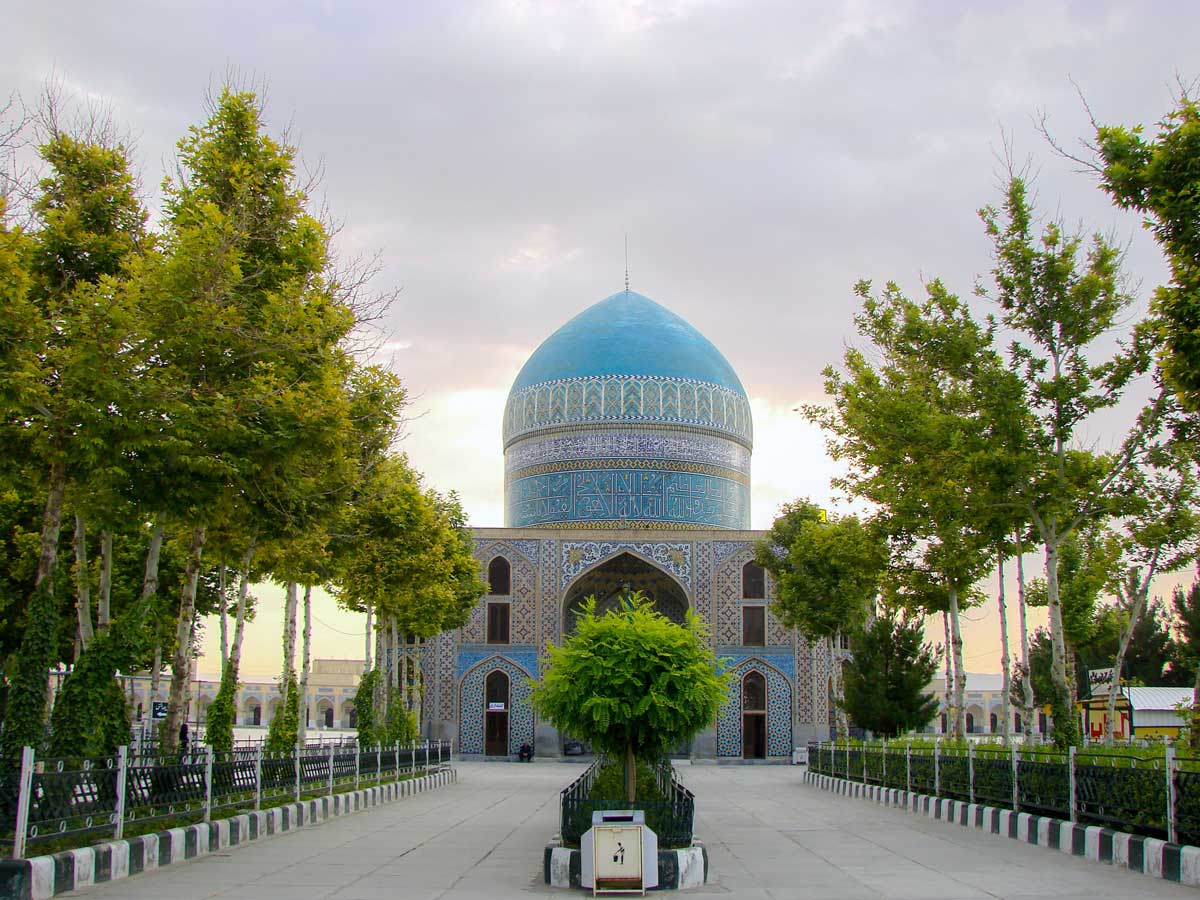 One of the oldest civilizations, the Islamic Republic of Iran, is situated in Western Asia, bordering Iraq and Turkey to the west, Azerbaijan and Armenia to the northwest, the Caspian Sea and Turkmenistan to the north, by Afghanistan and Pakistan to the east, and by the Gulf of Oman and the Persian Gulf to the south. It covers an area of 1,648,195 km2, making it the fourth-largest country entirely in Asia and the second-largest country in Western Asia behind Saudi Arabia. Iran has a population of 85 million, making it the 17th-most populous country in the world.
Iran is a regional and middle power, with a geopolitically strategic location in the Asian continent. It is a founding member of the United Nations (UN), the ECO, the OIC, and the OPEC. Iran's recent entry into SCO is highly appreciated and warmly welcomed, it will add value to SCO, as well strengthen Iran's stance in the region. It has large reserves of fossil fuels—including the second-largest natural gas supply and the fourth-largest proven oil reserves.
Iran is facing severe sanctions, and almost rivalry with Israel and the US, yet, emerging as an important regional power. Although Iran wants a peaceful coexistence with the Arab world, some of the Arabs under Western influence are taking Iran as a challenge and threat.
However, Pakistan and Iran share deep historic, cultural, linguistic, and religious ties. Their amicable relations date back to 1947 when Iran was the first country to recognize the newly established state of Pakistan. Both states signed a treaty of friendship in 1950.
Bilateral relations between Pakistan and Iran have been tested on several accounts such as the civil war in Afghanistan, sectarian tension, sanctions on Iran, and Iran's ties with Saudi Arabia. Pakistan has played the role of mediator in defusing tensions between arch-foes Saudi Arabia and Iran. Pakistan sticks to its policy of peace, and unity among the Muslim world.
The recent statement of President Ebrahim Raisi that "Iran sees no boundaries for expanding cooperation with Pakistan in economic, business, energy, transportation, and cultural spheres", needs to be widely projected. Highlight that increased meetings and talks between the two countries are key to comprehensive mutual cooperation.
A strong cultural and historical connection exists between the two countries and there is also huge potential for economic cooperation. Pakistan is Iran's eighth-largest trading partner. There is a huge potential for further boosting trade between Pakistan and Iran, which stood at US $ 392.08 million with Pakistani exports mainly comprising rice, meat, paper, paper board, chemicals, textiles, fruit, and vegetables whereas major imports from Iran mainly comprise iron ore, hide and skins, and chemical products.
For the promotion of bilateral trade and enhanced cooperation between the two countries, the following measures have been taken in the recent past:-
     During the 21st session of the Pak-Iran Joint Economic Commission (JEC) hosted by Pakistan from August 16-18, 2022, both countries agreed to remove "anti-trade" tariffs and non-tariff barriers to enhance bilateral trade volume besides desiring to ink Free Trade Agreement (FTA) in the next six months.
      Pakistan and Iran signed a 32-point memorandum of understanding (MoU) in June 2022 during Joint Trade Committee held in Zahedan (Iran). Both sides have agreed to take measures to expand annual trade exchanges by the year 2023.
      Pakistan has operationalized an additional border crossing point at Gabd-Reemdan in order to facilitate trade between the two countries.
      Members of the Iran-Pakistan Parliamentary Friendship Group (PFG) discussed the strengthening of bilateral relations and enhancement of parliamentary cooperation between the two countries at a meeting held on 11 October 2021.
     China, Iran, Tajikistan, Turkmenistan, Uzbekistan, and Pakistan have established a platform for handling the emerging situation in Afghanistan. Pakistan and Iran strongly share views on regional security connected to Afghanistan.
    Iran's Chief of General Staff of Armed Forces Maj Gen Mohammad Bagheri and Chairman of Joint Chiefs of Staff Committee Gen Nadeem Raza met in November 2021 and discussed ways for both countries to increase cooperation in defense, security, and counter-terrorism.
      Iran-Pakistan (IP) Gas Pipeline, also known as the Peace Pipeline, is under construction that would deliver gas from Iran into Pakistan; the project was halted due to the US sanctions on Iran. To broaden the economic ties between the two countries, the long-standing IP gas pipeline needs to be completed on a priority basis.
      The Chinese factor is highly important in shaping the future of Pak-Iran relations, therefore it may be highlighted that the implementation of the CPEC will bring the two states closer:-
      Gwadar and Chahbhar ports have gained tremendous significance due to their geostrategic location. Gwadar port is being managed by China under CPEC whereas the development of Chabahar port is funded by India under the tripartite Preferential Trade Agreement (PTA) with Iran and Afghanistan. Both are located at the international energy trading route and provide connectivity to Central Asia, the Middle East, Africa, and Europe. Therefore, Gwadar and Chabahar can be declared sister ports to increase the trade influx. However, Iran needs to ensure that Chabahar Port is not used for military purposes. Gwadar is a deep sea port, with huge potential and may become the largest deep sea port in this part of the world. It will emerge as the largest hub of economic activities in the whole region. Chahbahar and Gwadar are not competitors, but complement each other as sister ports. There is no conflict of interests, but, support each other in many aspects.
     CPEC will also facilitate the economic integration of the whole region besides providing a more convenient route to export Iran's mega resources of oil and gas. CPEC will be facilitating the whole region in its trade and enhanced economic activities. China is the largest partner of Iran and Pakistan in infrastructure developments and economic developments and is a strong bond of Iran-Pakistan cooperation too.
It is worth mentioning that Pakistan-Iran relations are based on mutual interests, and supporting each other just in their struggle for development, economic prosperity, and security in the region. Our close relations are neither against any third country nor pose any threat to any other state. We both are sovereign states and take all decisions in the best interest of each other, and regional as a whole. However, the potential for cooperation between the two neighboring nations is huge, only the sky is the limit. It is desired to have collaboration and cooperation in all dimensions, in the days to come. There exists a very bright future for Pakistan-Iran relations and will benefit each other as well as will contribute toward regional and global peace, security, and development.
Revolutionary Russia and the Formation of Political Consciousness in Modern Kerala
20th century marks an important epoch in the history of mankind. The century saw multiple revolutions, two devastating world wars, economic depression and economic boom simultaneously, decolonisation, globalisation and technological inventions changing lives of millions of people. Russian revolution was one among the most momentous incident which created tremors all across the world. Popular protests against the authoritarian Tsarist regime resulted in the overthrow of monarchy and formation of Union of Soviet Socialist Republics (USSR). The new political entity inspired political activists to fight against both autocrats and colonising powers alike. Many activists across the nations wanted to replicate the model adopted by Bolsheviks and Red army in USSR. The dissolution of Soviet Union in 1991 was widely regarded as the end of world communism but still the communist spirit of USSR is resonated in the southernmost state of India i.e. Kerala.
Politically as well as culturally the influence of USSR is still predominant in Kerala. Communist Parties became marginal players in their once strongholds like West Bengal and Tripura where they uninterruptedly ruled for several decades. But in Kerala they had to concede defeat to Indian National Congress led United Democratic Front, even after that Communist Parties are successful at organisational and political levels. The building up of Communist Party of India (CPI) in Kerala was started from 1940s and was aided by left leaning writers and artists which resembled the Agitprop (department of Agitation and Propaganda) of the Soviet Union era. Agitprop was tasked by the leadership to tour all across the Soviet territory to spread communist propaganda and to glorify the ruling icons (Mally, 2003). The publishing house of CPI started to produce Malayalam translations of Russian literature and it found a large audience in Kerala. Magazines published from USSR also reached Kerala. Since these magazines and books were heavily subsidised by USSR the youth could have easy access to those.
Social condition of Kerala in the first half of 20th century was earmarked by complex caste equations and discrimination faced by lower caste people from the landlord communities. There was only a minimal presence of industries and a larger population was dependent on agriculture. The stories of successful revolution and establishment of a 'proletariat state' captured the imagination of common people. CPI formed the first government of United Kerala in 1957 and later implemented 'land redistribution' which was highly beneficial to the common people hence solidifying their political presence.
Even though ideological crack happened within CPI in 1964 on Sino-Soviet split and Communist Party of India (Marxist) was formed as a breakaway faction (Supporting Chinese communism). This situation is paradoxical since communist parties still draw its ideology from the Russian model and organisational hierarchy from the Chinese model. It is a fact that the Russian novels and short stories had a major role to play in developing Malayalam literate. At the same time, books of some of the popular Malayalam writers were also translated to Russian. One of the less spoken dimension of this influence is the 'Political killings' and violence where the tendency to terminate political opponent cuts across the party lines. Another aspect is the politicization of security forces (read police) which is exceptionally high in Kerala police. This paper aims at analysing the role USSR had in creating a public sphere in Kerala leaning towards the left, including its positives and negatives.
SOCIAL CONDITION OF KERALA
Before its unification in 1956, Kerala was three different administrative units. Travancore and Cochin were princely states while Malabar was part of the Madras presidency, hence directly under British rule. Kerala had a very complex caste system where upper castes including Namboothiri Brahmins and Nairs (there was no chaturvarnya system as such in Kerala. Later Kshatriyas were self elevated Nairs) (Nair P. R., 1987). Evil caste practices like untouchability, unseeability and unaproachability were practised within the Hindu fold, Lower caste people belonging to Pulaya, Thiyya, Ezhava communities were not even allowed to travel through roads adjacent to temples. They were only allowed to travel through the other ways when there was no individual from higher caste using the road. These illogical customs forced Swami Vivekananda to call Kerala a 'Lunatic Asylum' (Nandatmajananda, 2017). Upper caste (read Nairs) also followed irrational customs including Marumakkathayam and Sambandham. Nairs were the most power caste in Kerala after Namboothiris. Nairs' marital alliances with Namboothiris called Sambandhams solidified their position in the society. In this system, Namboothiris had sexual union with Nair women and the children born from this had no legal right on their father's property. Nairs followed a matrilineal system and inheritance to property was traced through women (Arunima, Writing culture: Of modernity and the Malayalam novel, 1997).
By the end of 19th century there was reform movements against multiple aspects including inter – intra caste issues and poor representation of the natives of Kerala in the government administration which was dominated by Tamil Brahmins. Malayali memorial was submitted to the Maharaja of Travancore on 1st January 1891 requesting for more jobs earmarked for Malayalees and Ezhava memorial was submitted on 3rd September 1896 pleading for extension of civil right and employment opportunities for Ezhavas (Nair T. S., 1979). Religious reformation movements were pioneered by Chattambi Swamikal, Sree Narayana Guru, Ayyankali and Mannath Pathmanadhan. Sree Narayana Dharma Paripalana Yogam (SNDP) was founded in 1903 by Narayana Guru to mobilise Ezhava community while Nair Service Society (NSS), founded by Mannath Padmanabhan in 1914 questioned Marumakkathayam system and Brahaminical dominance. Ayyankali was an influential Pulaya leader who worked for Pulaya community in the princely state of Travancore (Kurup, 1994). These movements had hence started to develop a strong undercurrent against the current establishment and the social system in general.
Five years before the October revolution, in 1912 a young Malayalee journalist Ramakrishna Pilla had published the Malayalam translation of a biography of Karl Marx even at a time when his ideas were not popular in India. He published strong and eloquent articles against the Maharaja of Travancore and his Prime Minister P. Rajagopalachari in newspaper Swadeshabhimani which was later sealed by the government and Ramakrishna Pilla was send on exile (Jeffrey, What the Statues Tell: The Politics of Choosing Symbols in Trivandrum, 1980). In 1921 Mappilah Rebellion happened in Malabar (Northern Kerala) against the Janmi system and the colonial rule. The news of this rebellion even reached Lenin through one of the founders of Indian Communist Party Abani Mukherji and later a report was published in the Communist Review magazine which was the mouthpiece of the British Communist Party (Ramachandran, 2019). By this time Congress started to get involved in social issues following Gandhi's call to fight against untouchability and discrimination. The famous Vaikom Satyagraha in 1924-25 saw unification of both Savarna and Avarna castes against the draconian practice of not allowing lower castes to walk through the lanes adjacent to Vaikom Mahadeva Temple. Leader of upper caste Nairs Mannath Padmanabhan carried out 'Savarna Jatha' in support of the ongoing agitation. Mahatma Gandhi and Periyar Ramaswami also came to the protesting venue and actively took part in the struggle (Jeffrey, Temple-Entry Movement in Travancore, 1860-1940, 1976). This period also marked beginning of small industries in Kerala and migration of many agricultural labourers to the industrial sites.
LABOUR UNIONS AND POLITICAL DYNAMICS
Distress within labours started to come out. They were under paid, exploited and didn't have any safety at work place. Attempts were made in coir mat and mattress industry to mobilise workers in 1920s itself. There was a steady decline in the demand of coir goods and many
factories were shut down creating massive unemployment and reduced mages of existing workers. Under these circumstances Travancore Labour Association (TLA) was formed. The first meeting of TLA took place on 31st March 1922. It also became the first labour union to get registration under Travancore Union Act of 1937 and was later renamed as Travancore Coir Factory Workers Union (Nair R. , 1973). The union first carried out general strike in 1938 against Moopan Kashu. Moopans were the supervisors in these factories who had the power to punish workers making mistakes and even to fire them from job. Moopans also collected money from the labourers and the money was known as Moopan Kashu. The government took initiative to abolish Moopan Kashu (Dev, 1977).
It was in the beginning of 1930s that USSR was started to be seen as a messiah for the global working class by labourers and peasants in Kerala. E.V Ramaswamy Naicker after attending May day celebrations in Russia had given a speech in Alappuzha in 1933 where he elaborated to the public the benefits enjoyed by workers in USSR, their progress and development of the nation (Kerala Charithram, 1974). Political wrings of K Kesava Dev and K Ayyappan on USSR found followers in Kerala by that time hence a new political consciousness started to emerge. In 1934 those people who were inspired by the Russian revolution formed Congress Socialist Party within the frame of Indian National Congress. EMS Namboodiripad elaborated the incident as:
"Our understanding about socialist idea was incomplete and hazy. But we tried to spread what we knew among the people using the propaganda machinery then available. No substantial knowledge was there about basic tenets of socialism. But we knew that Soviet Union was a living symbol of all that. For, it was a time that a big and all pervading economic crisis was raging in the capitalist world. At the same time Soviet Union was successfully implementing its first five year plan. Their economic progress was taking place at a pace not achieved by any other country so far. Is there anything more needed to have a good impression of socialism and the bad impression of capitalism? To us who did not have any opportunity so far to make a theoretical study of the fundamental tenets of socialism, it was a fact which was helpful to develop one's own opinion favouring socialism and to convey it to the people." (Namboothiripad, 1986).
While Congress Socialist party was being transformed to Communist Party EMS wrote:
"When preparations were being made to convert Congress Socialist Party as a whole into Communist Party, during the weeks just after the beginning of the war, a syllabus on Marxist theory was implemented. During the two and half years of underground work this activity was continued. Leading cadres of the Party were taught authoritative works like Socialism, Utopian and scientific by Engels, 'What's to be Done' by Lenin and Fundamental principles of Leninism by Stalin. Translation of these and many other books was initiated. Some of these were published for the education of the cadre. The work CPSU (B) History by Stalin was translated in toto and chapters were printed one by one. There was urging from all quarters
to learn theory. But only after the party came out of the underground could that process be continued and taken to a higher level" (Nambootiripad, 2015).
Kerala witness many peasant rebellions in 1940s but those were ruthlessly defeated by the police forces. In 1941, peasants revolted in Talasherry and Kayyur. 2 people were shot dead by the police at Talasherry. In Kayyur a police constable was killed during action and 4 of the peasants accused of the incident were hanged on 1943, hence becoming the first martyrs' of peasant rebellion in Kerala. Initially Travancore princely state was hesitant to join the Indian Union and wanted to be an independent country. Sir C P Ramaswami Ayyar, the Prime Minister of the state wanted to develop and govern Travancore on "American model'. Massive revolts happened in Punnappra and Vayalar in October 1946. Even though the death toll hasn't been impartially verified, it is said that around 300 people lost their lives and many were injured (Pillai M. , 1988). The impressive role played by Communist Party in organising peasants and labourers for freedom struggle eventually paid political dividend when they won the first state assembly elections of Kerala in 1957 (Kerala was formed on linguistic basis on 1st November 1956).
SOVIET INFLUENCE THROUGH LITERATURE AND ART
Even though agitations lead by CPI and left leaning peasant associations/labour unions consolidated the presence of communism politically, the ideology was further cemented though propaganda materials including novels, stories and translated Soviet works. The literary works which emerged in 1930s were absolute breakaway from the past. More politically conscious authors entered the fray and brought egalitarian values into their novels and short stories. A novel written by O Chandu Menon named Indulekha is regarded as the first complete novel in Malayalam (published in the 1886). The novel investigated the degrading situation of Nairs and Namboothiris. Through the medium of novel the novelist also questioned Sambandham and Marumakkathayam traditions (Arunima, Glimpses from a Writer's World: O. Chandu Menon, His Contemporaries, and Their Times, 2004). Poem of Kumaranashan and Vallathol Narayana Menon questioned social evils and denounced caste practices. Thakazhi Shivashanka wrote extensively about the feudal framework and the ill treatment of lower castes. Most of his stories were plotted in Kuttanad which was essentially an agricultural region and especially Alappuzha where there were coir factories. Decline of the powerful Tharavadus (Nair joint family) could also be traced in these stories and novels (Verghese, 1970).
Other important story tellers were Vaikom Muhammad Basher, P Kesavadev, Ponkunnam Varkey, S K Pottekatt and Uroob P C Kuttykrishnan. They were highly inspired by the leftist thoughts and brought literature to the doorstep of common people. P Kesavadev was also a
trade union leader and his autobiography is rich with communist thoughts (Mohmed, 1993). Another noted writer, freedom fighter, social reformer and dramatist was V T Bhattathirippad who is better known for his drama Adukkalayil ninnu arangatheykk (From Kitchen to Centre stage) written against Orthdox Brahmins who didn't allow Namboothiri women to join the public sphere. Namboothiri women were called Andarjanams (people residing inside home). His memoir titled kannerum kinavum gives an excellent account of the Namboothiri rituals and feudalism which he found suffocating (Kumari, 1997) . He was also a member of Communist Party.
This was also the period in which Malayalam writers became inclined toward western literature. The trend started with the translation of Victor Hugo's Les Miserables (paavangal).
A. Balakrishna Pilla translated Russian, French, German and English works to Malayalam and published in his periodical Kesari. He wrote essays about the emerging literary trends in the western world and he compared Malayalam literary works with their western counterparts which enriched Kerala's literary sphere. Writers of International repute Gorky, Chekhov and Maupassant became familiar to the public through his Balakrishna Pilla's book reviews (Pillai A. B., 1935). By the end of 1940s all major Russian writer's including Dostoevsky, Tolstoy, Mayakovksy, Turgenev and Pushkin were translated to Malayalam.
1950s witnessed a literary revolution in Kerala with stories of different genres being produced, More Russian books translated to Malayalam, Malayalam books translated to Russian and popularisation of communist ideas through theatre. Even though theatre was used by CPI for propagating ideas through Indian People's Theatre Association (IPTA) its Malayalam form Kerala Peoples' Art Club (KPAC) was founded in 1951 – showing excessive similarity to Agitprop drama troops. Soviet agitprop theatre touched upon multiple aspects of life, the messages were simple – Work hard, learn factory rules, give up the church and donate money to the state (Mally, 2003). The first political drama in Malayalam was Pattabakki (The landlord's Dues) written by K Damodaran in 1940s. KPAC's first staged drama was Ente Makananu Sheri (My son is right) and their second drama was Ningalenne Communistakki (You made me a Communist). One of the songs of the drama ponnarivalambiliyil kanneriyunnole (The girl looking at sickle moon) became immensely popular with the common folks. The drama was written by renowned writer and Communist ideologue Thoppil Bhasi. The play was staged 600 times across Kerala and played a vital role in CPI's electoral success in 1957 (Richmond, 1973).
By this time famous Malayalam poems, short stories and novels were translated into Russian. Vallathol Narayana Menon was the first author to be translated. His poems India weeps, The Lenin's Mausoleum and Seventh November were translated and Published in USSR. By 1960s Russian Indologists developed a curiosity towards Malayalam language. Thakazhi's novels Chemeen (Shrimps) and Randidangazhi (Two Measures) were translated to Russian
and were widely read. By 1970s the works of all major short story writers in Malayalam were translated to Russian and this included M.T Vasudevan Nair, P.C Kuttykrishnan, Vaikom Muhammad Basheer, Kesava Dev and Karur Neelakanda Pilla. The influence of Gorky in the framework of Takazhi's stories drew attention of Russian critics (George, 1972). Like Gorky Malayalam novelists had also portrayed the decaying elite class and the new generation within their family setup questioning the existing customs and asking for a change.
Prabhat Books, established in 1952 was the publishing house of CPI published translated versions of many Russian novels and propaganda materials. Their translations of Maxim Gorky's 'Mother' and Tolstoy's stories were sold out in several editions (Kiran, 2012). Soviet Union magazines like Misha, Soviet land and Sputnik were available at cheaper prices and the beautiful illustrations attracted a lot of young people to read these magazines. Most of the books in the early period were translated by Edappally Karunakaran Menon while many of the books from 1960s were translated by Omana and Moscow Gopalakrishnan (Kamalakalam, 2018). Another Malayalam novel Oru Sangeerthanam Pole written by Perumbadavam Sreedharan based on the life of Fyodor Dostoevsky crossed more than 100 editions and around 2.5 lakh copies were sold out (kamalakaran, 2019). This rather shows the affection of an entire generation towards the Russian authors and literature.
Malayalam movies in 1970s became extremely vocal of the left ideology. There were movies like Mooladhanam (1969, Das Capital), Punnapra Vayalar (1968), Vimochana Samaram (1971, Liberation war), Raktasakhi (1981, Red Star), Kabani Nadhi Chuvannappol (1975, When river Kabani turned red), Sakhavu (1986, Comrade). Poets and lyricists like Vayalar Ramavarma, P Bhaskaran and ONV Kurup composed revolutionary songs which topped the charts in the second half of 20th century Kerala. Commemorating the death of his fellow comrades at Punnapra – Vayalar Vayalar wrote in his poem Oru thulli raktham (One drop blood), "They ran towards those guns shamelessly spitting fire, laughingly they took all those bullets. I came out of my home hearing loud voices, this is life's revolution my greetings to you comrade" (Ramavarma, 2013). Powerful orators like Sukumar Azheekod and MN Vijayan stood as firm walls for the intellectual defence of Communism which couldn't be breached by their political opponents. Even today propaganda movies are released in Kerala with comrade as a protagonist and saviour of society. Movies which are part of a popular culture are still factors for the popularity of Communist Party among the youth in Kerala.
POLITICAL VIOLENCE IN KERALA
Even though Kerala is the most literate state in entire region and its human Development Index can be compared with the levels of European countries, the state is notorious for the level of political violence and murders committed irrespective of Party lines which is way ahead of the national average. In a period from 2000-2017, 172 political killings happened in
Kerala- 85 from CPI (M), 65 RSS/BJP, 11 Congress and 11 Muslim League (Desk, 2017). Cultural reasons for these political murders are explained by political analysts, but appropriation of icons like Stalin has undoubtedly added more seriousness to politics. Communist Party offices in Kerala still bear photos of Stalin while his statues were pulled down in Georgia (his birthplace) after the disintegration of Soviet Union (Osborn, 2010). Due to the restrictions on the flow of information and rapid propaganda, people had no real idea of what was happening inside USSR. What they knew what they were only supposed to know. Stalinism involved termination of political opponents, propagandas, strict punishments (Gulags) and subjugation of alternative views. These criterions fixes perfectly into the Kerala model. Almost all academic centres in Kerala are captured by left wing organisations and liberty to express views is confined their close corporation only. 'In the early years CPI tried to be an exemplary expression of the "goodwill" and an agent of "people's democracy" through insurgent "extra parliamentary" methods. As its insurgency methods failed in the late 1940s, the Communist Party embraced the parliamentary form' notes Ruchi Chaturvedi (Chaturvedi, 2012). So the old revolutionary thought is very much there in their genus which explodes resulting in bloodshed and violence. There have next to nil violence between workers of BJP, IUML or Congress but they are all in constant conflict with CPI (M).
Politicisation of security personnel was an essential part of USSR administration. The Russian revolution was made possible by the red army who were the official affiliates of the Bolsheviks. Even Stalin was always seen in his Semi-Militaristic tunic (Fedorova, 2014). In Kerala politicisation of Police is an important dimension of political process. Whether it is in West Bengal or Kerala CPIM has always been accused of 'cell-rule' where party functionaries interfere in the day to day activities of police. P Govinda Menon who was the chief minister of Travancore-Kochi that preceded the Kerala state: "If the Communists violated laws, they would not be arrested; if they were arrested. They would not be prosecuted; if they were prosecuted, the cases would be withdrawn; and if the cases ended in conviction, the sentences would be remitted" (Kumar, 2018). Communist Party has successfully infiltrated their cadres to the police forces which show the still prevailing Soviet era thought of controlling forces by any means. There have been instances of CPI (M) cadres faking police selection examinations and topping the exams (WebDesk, 2019).
CONCLUSION
Influence of Russia has been a mix bag for Kerala. Tremendous deal of progress was achieved in the literary sphere while the political dynamics of the state turned more violent. Russia was seen a true model state and heaven for the common people where there was no discrimination. Thanks to the excessive control over media and literature that the real USSR didn't come out to the world. Hence CPI grew in Kerala by showcasing Soviet Union as an example and propagating myths of an 'egalitarian state'. The 'success' of USSR revived the hope of a world revolution and the dictatorship of the proletariat throughout the world. 1st
generation communists of Kerala were highly impressed with the 5 year plans and wanted to develop Kerala on the lines of Russia. CPI which called World War 2 as an 'imperialist war' changed its stand once USSR joined the Allied forces. There was a letdown after Nikita Khrushchev's secret speech went public. The propaganda machinery of USSR was entirely replicated in Kerala with the establishment of communist friendly drama troops, writers, singers and journalists. Following the split in CPI and creation of CPI (M), the feud was settled and the communist parties allied themselves to form a common Left Front.
Influence of leftist ideology has reached at a point where all political parties (including parties with pan-Indian presence) adopting a leftist stand in many of the local issues. Political thinking in Kerala has been very different from the rest of the nation. In the general elections after the end of Emergency in 1977 Congress lost every state in North while the party won all the seats from Kerala. In 2019, when Congress was decimated in all the states Kerala gave 19 out of 20 seats to the Congress, again going against the trend. Stalinism or silencing of opposition is a serious concern which has its roots firmly in the glorification of the cult of a dictator who is still popular among the cadres of communist parties. After the fall of USSR many believed that the communist empire had died. What we see today in China, Cuba, Laos, Vietnam and North Korea as distorted versions of the doctrine without an ideology in itself. Communism in Kerala still echoes the Communism which prevailed in USSR guided by a strong ideology and commitment towards it. Generations of communist leaders' and workers' strategy of linking an entire society divided by religion, caste, economic status to a common ideology, influencing their though process, still yields result for the party.
Human Development Index 2021–22 and India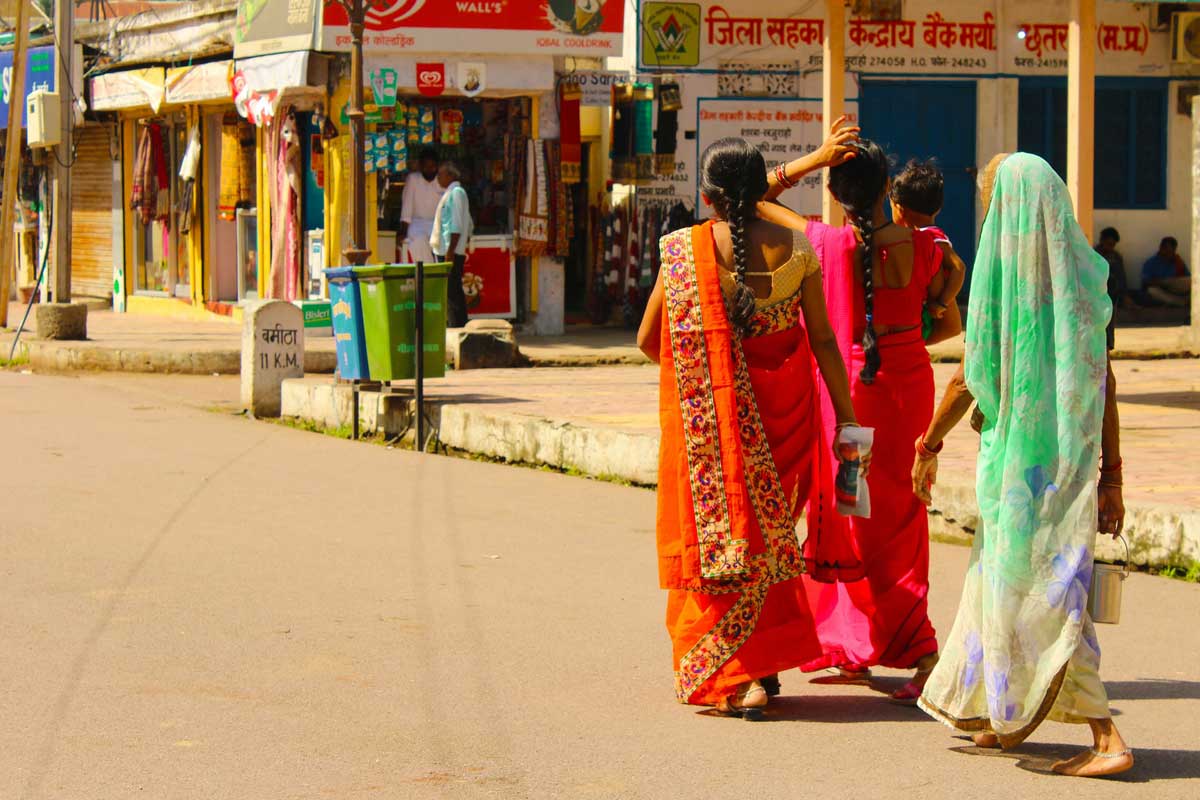 The goal of the HDI is to provide a comprehensive assessment of a country's development based on the individuals and their capabilities. The Human Development Index is a statistical measure that shows the average achievement in various key dimensions of human development. These include a long and healthy life, a good standard of living, and being knowledgeable. The three main dimensions of the HDI are health, education, and standard of living. The health dimension is based on the life expectancy at birth. The education dimension is calculated by the years of schooling that are expected for children entering school. The standard of living is computed by taking into account the country's gross national income. The scores for these three dimensions are then computed and aggregated using a geometric mean.
The HDI can be used to analyze the various policy choices that governments make regarding human development. It can also help stimulate debate about the priorities of the government. Although the HDI provides a comprehensive view of human development, it does not take into account various factors such as poverty, human security, and inequality. The other composite indices that are used to measure human development, such as the Human Development Report, provide a more accurate and broader perspective.
India in HDI
The rapid growth of income, education, and life expectancy has become a major challenge for India. According to the Human Development Report 2021, which was released by the UNDP, the country's global rankings have dropped from 130 in 2020 to 132 in 2021. This is not surprising since the growth in India's Human Development Index has slowed down faster than that of the global index. In 2020, India's HDI values had remained flat, but they fell significantly in 2021. This marked a sharp deterioration from the previous year, and it is expected to have a negative impact on the country's medium and South Asian HDI economies. At the global level, the fall in the index was slightly less than in 2020, but it was still more than in the previous year.
The decline in the Human Development Index values in 2021 was mainly due to India's poor performance. However, other regions such as East Asia and the Pacific and Europe and Central Asia showed some marginal growth. While the HDI values in Arab countries remained stable, they continued to fall in the Caribbean and Latin America.
India and its Trends in HDI
The positive trends in the HDI values were seen in different HDI groups in 2021. For instance, in very high and high human development countries, the trends improved significantly. However, in low human development countries, the trends remained negative. This was mainly due to the sharp decline in the growth of India's HDI values.
Although the pandemic has resulted in a sharp decline in India's HDI values, it is also worrying that the country's global rankings have dropped significantly. In 2015, the previous government of the National Democratic Alliance assumed office, and the country's ranking decreased by one rung. During this period, the HDI rankings for China, Bangladesh, Sri Lanka, and the United Arab Emirates improved significantly. However, India's efforts to improve its human development indicators are still lagging behind. This is because the country's rapid growth has been overshadowed by other countries' achievements.
A closer look at the data shows that the decline in India's Human Development Index (HDI) growth has been continuous for more than a decade. From an annual average rate of 1.2% during the 1990s to 1.6% during the 2000s, the country's growth rate has slowed down to 0.9% during the 2010–21 period. Its neighbors, such as Bangladesh, Bhutan, and China, did better than India. During the period under review, the HDI values of these countries improved by 1.64%, 1.25%, and 0.97%, respectively. The continuous decline in the growth of India's Human Development Index can be considered as a destabilising factor. For instance, the country's life expectancy rate, which had been at an annual rate of 0.7% during the 1990s to the 2000s, has remained flat since 2010.
In the first two years following the outbreak of the pandemic, life expectancy in India fell by 1.1% and 4.2%. However, in neighboring Bangladesh, life expectancy started to recover and reached 0.6% in the second year. The decline in the average annual growth of schooling in the country has also been continuous for more than a decade. From 0.4% in the 1990s to 0.5% in the 2000s, the annual average growth of schooling in India has dropped to 0.4%. Despite the improvement in the mean years of schooling that occurred during the past couple of decades, the growth in this area has stagnated during the pandemic. This is a negative factor for the country's long-term growth.
The decline in the growth rates of the per capita national income and gender development index has also been disappointing. After reaching an annual average of 3.6% during the 1990s, the growth rate of India's per capita gross national income has slowed down to 4.3% during the 2010–21 period, which is considered a contributing factor to the country's current economic slowdown. Even after the various factors that have affected the country's long-term growth, the per capita income of Bangladesh has maintained its steady increase during the past couple of years. It has also been able to prevent the decline in the gender development index from happening much faster than India. This demonstrates Bangladesh's ability to sustain its rapid growth. The continuous decline in the growth of India's Human Development Index and the steady decline in its ranking are two important indicators that should be taken into account. It is clear that the country's economic growth can no longer be sustainable if it does not include higher human development. This is because a critical level of development is required for sustainable growth.
It is no surprise that the decline in India's HDI values has been linked to the country's economic slowdown. As a result, it is important that the government of India takes immediate action to boost the country's Human Development Index and accelerate its growth. This can be done through the establishment of innovative policies and the establishment of a virtuous cycle of accelerated human development.
Conclusion
Although it is not always accurate to compare the rankings of different countries, it is still important to note that the data collected from the Human Development Index can provide more accurate and timely reports. In terms of its human development, India has declined on three different parameters. One of these is its life expectancy, which has decreased from 69.7 to 67.2 years. On the other hand, the country's education system has shown an increase in the number of years that students are expected to complete schooling, though the school closure caused a drop in the expected years of education. Finally, the standard of living has also gone down. Around 90 percent of the countries in the world are currently experiencing this decline due to various crises, such as the pandemic, climate change, and the war. Although the pandemic is a contributing factor to the decline in human development, it is also important to note that other factors such as the displacement of people due to climate change are affecting the country. The ongoing conflict between Ukraine and Russia has shown that the world is constantly experiencing a crisis that is unprecedented. Because of this, it is not possible for humans to effectively resolve these crises. Despite the progress that has been made in narrowing the gender gap, there are still many challenges that remain. One of these is the low number of women participating in the labor force. Although the government has already launched various initiatives aimed at addressing these issues, more needs to be done to improve the situation of women. One of the most important factors that can be considered when it comes to addressing the issue of inequality is the strengthening of the social protection schemes. This will allow the country to include more vulnerable groups in its development. Besides this, other factors such as the availability of healthy populations are also important to improve the country's human development.