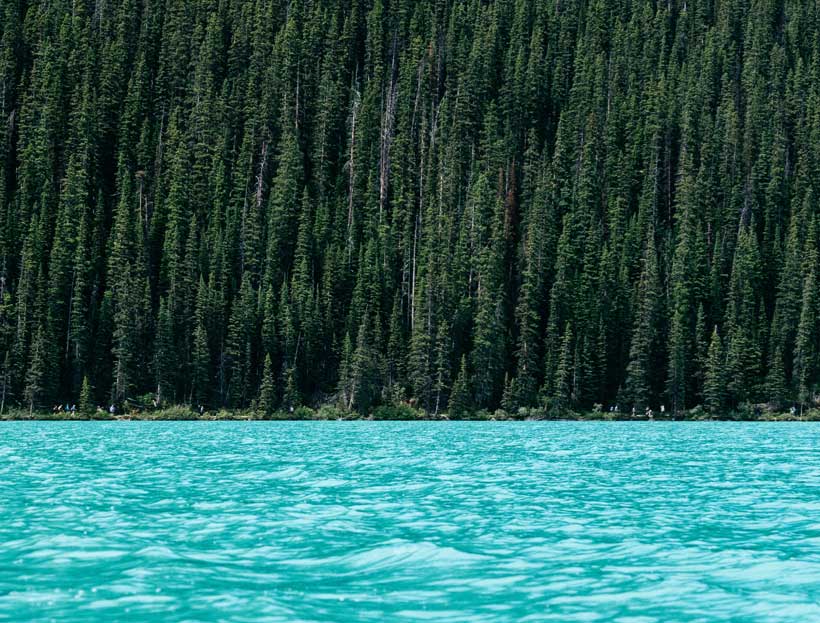 Climate change has long turned from a narrow environmental problem into a significant factor affecting economic processes around the globe. Temperatures on the planet have risen by nearly 1°C compared to the pre-industrial era, and scientists have no doubts that this process will continue. This has already started to adversely affect people's health in different countries, their access to water and food, and their exposure to natural disasters. Efforts to combat climate change by cutting greenhouse gas emissions serve as a main driver of the world economy's green transformation. The power generation sector is gradually transitioning towards cleaner energy sources, industry and construction are increasingly embracing green standards, and green bonds are booming in the financial market.
The Iceberg of Green Transformation
The measures being taken to reduce greenhouse gas emissions can be compared to an iceberg. The smaller but most prominent part above the sea surface is the 2015 Paris Agreement, which has been ratified by 185 countries to date (Russia is expected to ratify it in 2019). The document calls for capping the rise in temperatures at no more than 2°C compared to the pre-industrial period, preferably at 1.5°C if at all possible. However, unlike the Kyoto Protocol that came before, the Paris Agreement does not impose obligations on all the signatory countries; rather, it merely determines the procedure for declaring so-called nationally determined contributions, which are each nation's emission reduction plans. The countries develop their plans individually and voluntarily, based on their own development strategies for the economy and the energy sector. The contributions declared to date are fairly modest: they will only cap the rising temperatures at around 3°C above the pre-industrial era.
Just like the bulk of the iceberg is under water, the climate agenda is largely being implemented outside the UN negotiating processes. Global climate change governance is sometimes described as polycentric: not only are the thousands of national, subnational, regional, municipal and non-state actors implementing the global rules, but they are also offering and testing their own climate policy measures, learning from their own mistakes, sharing experiences and introducing bottom-up rules. They remain independent in their decisions while at the same time closely interacting with one another. National governments and regional administrations launch carbon emission trading schemes, businesses introduce internal carbon prices, and investment institutions increasingly join the fossil fuel divestment movement. Rather than being direct consequences of the Paris Agreement, these measures are necessitated by a range of technological, geopolitical, economic, and environmental factors. It is thanks to them that green the transformation of the world economy has become an irreversible process.
Pros and Cons
Not all the actors are equally prepared to embrace the climate agenda. Some are more eager to do so than others. Almost all the developed countries plus China are interested. They contribute the lion's share of the world's green investments, ensure the maximum growth of renewable sources in the energy balance, and develop carbon trading schemes. Businesses in these build their corporate strategies with the climate factor in mind. The enthusiasm of these national actors is explained not only by their climate change-related concerns, but also by the added benefits of switching to low-carbon economies (including the European Union reducing its dependence on fossil fuel imports or China fighting urban air pollution).
There are also climate sceptics. At the national level, these include leading developing countries (such as India, Brazil, South Africa, and Mexico), which are not fundamentally opposed to participating in the green transformation drive, but only for as long as they do not have to give up their key priorities of overcoming poverty (including energy poverty), economic growth and industrialization. Another group of sceptics comprises countries where green transformation is fraught with significant risks to their economic model, which is centred around extracting and exporting fossil fuels. These include Russia, Saudi Arabia and Iran.
In fact, the polycentric model implies that low-carbon development is not just the concern of national governments. In fact, national governments could be seen as taking the back seat here. At the national level, the green agenda enjoys the support of a broad range of political parties (which often represent a significant proportion of the middle class in developed countries), companies representing the green economy (for example, renewable energy) and innovative sectors, non-governmental environmentalist organizations, many banks and financial corporations, individual regional and municipal administrations, and universities and research centres. Many of these actors are driven by climate change concerns, while others are guided by commercial or political interests.
At the same time, each country has actors who stand to lose from green transformation and who thus oppose it. These include coal producers, oil- and gas- companies, corporations operating in traditionally carbon-intensive sectors, administrations of regions in which such businesses deploy their production facilities and create jobs, significant portions of people residing in these regions or countries, and the political forces representing them. The reason for these actors' scepticism is quite simple: green transformation either destroys their businesses or runs counter to other priorities of their social or economic development.
Current Balance of Forces
The pace of green transformation will largely depend on how the balance of forces between these two groups of actors will change. The group of "enthusiasts" has expanded substantially in the past several decades and will continue to consolidate its positions as the effects of climate change worsen and the costs of introducing low-carbon technologies and disseminating green values decrease as incomes increase around the world.
It should be noted that the efforts of the "enthusiasts" are far from enough to keep temperatures at 2°C above the pre-industrial level. In fact, green transformation is facing increased risks as inequality in developed countries deepens. One example of this is the situation in the United States, where the election of Donald Trump as president slowed down the country's low-carbon development, although did not throttle it altogether. Also illustrative of the trends are the yellow vest protests in France, which were prompted by a hike in fossil fuel taxes.
Yet green transformation continues. The polycentric model, in which the rules are set at the lower levels and promoted upwards, gives actors who are interested in cutting emissions numerous opportunities to transform their regulatory practices into international standards. For example, Western companies require their partners, including raw-material suppliers, to use green management practices (such as estimating the carbon footprint of products or disclosing information about emissions). Enthusiastic businesses initiate the introduction of industry standards by forming coalitions and promoting their "grassroots" initiatives all the way to the top. One example of this can be seen in the aviation sector, where an International Civil Aviation Organization-wide agreement has been reached on the introduction of an industry-wide emissions control system from 2021. Another example is the 2018 roadmap adopted by the International Maritime Organization. Its main goal is to cut emissions by 50 per cent compared to the 2008 level by the year 2050.
Companies operating in countries that enforce carbon trading schemes, particularly those businesses that introduce internal carbon prices, are worried that they may be losing to foreign competitors which, they believe, are engaged in climate dumping. Many of these businesses are requesting their national governments to introduce carbon duties against products originating in countries that do not practice carbon trading. The idea has recently been supported by certain politicians, including President of France Emmanuel Macron. If implemented, this innovation in the low-carbon agenda is set to change the landscape of global trade, just like it has changed the global energy sector over the past decade.
The green transformation of the world economy is irreversible. It is not defined by the Paris Agreement, nor by whether Russia ratifies it, nor even by whether the United States chooses to withdraw from it altogether. The rules of green transformation are set from the bottom up, and the key part here is played by those actors who are most interested in cutting their emissions. Russian business, just like the Russian government, has virtually no involvement in drafting these rules. This can hardly be described as a wise approach, given that the Russian economy primarily specializes in fossil fuels and carbon-intensive industrial production, to which the consequences of green transformation are of critical significance. Many representatives of the Russian political elite and business circles remain sceptical about the very problem of climate change and continue to question its man-made nature. That this view contradicts scientific evidence is beside the point here – it is not a question of faith. Gone are the times when nations and businesses could largely neglect the issues of climate change, low-carbon development and green technologies. There is simply no going back.
First published in our partner RIAC
A Threat to Global Security: Climate Change
Climate change has become a real concern and a challenge to the global security of world and hence falls under the category of global issues. Its impact is now being percept and discern by many states. Now the policy formulators and strategic intellectuals have recognized the climate change as serious and even multidimensional global issue. The climate change possess potential of altering the life of individuals as the issue not only has impact on one sector of individual's life but also produce challenges in different sectors of human life like environment, economic, political and social. Hence the climate change affects the human life in miscellaneous ways.
Climate change include the events like extreme weather conditions such as floods, storms, and heat waves, as well as migration and depopulation in the areas that become uninhabitable and can even cause migration and depopulation in regions that become uninhabitable due to the threats posed by climate change. These threats include rise in sea level, drought, water scarcity, food insecurity, and even bio security menaces. Side by side complexity of the issue is that warming and acidification of the oceans is also happening, sea levels are rising and glaciers are melting at the same time. These shifts become more common in the coming decades, they will undoubtedly pose challenges to our climate and community. Human activities are increasingly influencing the climate and causing prompt changes in earth's climateon regular accounts in number of ways by consuming fossil fuels, removing trees, and also through livestock farming. This drastically raises the emissions of greenhousegases hithertoevident in the environment; as a result, the greenhouse impact is exacerbated, resulting in global warming. It is being witnessed that day by day these threats are rising in great number and these climate changes are posing serious challenges to global security.
Exquisitely expounding how the climate change is becoming a global security issue because its dynamics have an impact on all levels and in different dimensions. Climate change is also having profound influence on governance, conflict and crime as when the degree of any global issue exacerbates, it also leads to the rise in conflict and crime, as well as weakening of state governance over its subjects. Taking into account the climate conflict nexus, which arises as a result of the severity of climate change, resulting in state fragility, resource wars, insurgency, and terrorism, corruption is just another stumbling block to addressing climate insecurity and conflict. This climate insecurity allows criminal organizations to thrive on climate insecurity, and as a result, they commit corruption, worsening the situation. This climate related corruption will not only result in climate conflict but also fuel terrorism. Consequently it can even trigger instability in societies and states and can even act as threat multiplier and vivify the rise of militant or insurgent groups. Therefore making the situation deadly for states as it may challenge the writ of government and at individual level it threatens the human security. The climate change has become global issue and a concern for global security as the issue has multidimensional repercussions for human life. In addition to the article explains the climate- conflict nexus and climate-terror nexus and hence make the reader to ponder on the severity of situation. Considering the example of Covid-19 pandemic, in which a variety of criminal organizations, such as gangs and cartels, snatched up the opportunities in response and state instability in the challenged pandemic space to impose criminal rule in some regions. Conflict, violence, and alternative governance arose as a result of the pandemic. A similar impact is expected as a result of climate change.
As a result of drastic climate change, there will be massive migrations in the future, and one country will overtake another in the pursuit of a better climate. Witnessing the devastation of world wars another major war that erupts in the near future will be "Climate War". The dilemma that this future climate war is going to create should have havoc effects. It is very possible that new threats will be caused by climate change, which will put nations in a position of limited natural resources. Nations will certainly suffer as a result; however, it is difficult for people to comprehend what is the root cause of this destruction.
In a nut-shell it must be focused that what measures and strategies must be adopted by states at domestic level and at international level to meet the challenge of climate change, what should sates do and how should they cooperate among themselves in order to combat the challenge of climate change and how should states lessens climate change adverse repercussions for human life. There is an urge to make the scholars, researches and policy makers to realize and think on the issue so to bring the discussion of climate security forward. It also encourages increased debate and research climate change, its repercussions on individual life and climate-related conflict and crime. The crux of the matter is that states should join hands together in order to meet the challenge of climate change as global issue before we run of time and things get of control and unmanageable. It is the need of hour that we must collaborate and work to mitigate the impact of climate change. The sphere would be a safer place to inhabit unless everyone took action and attempted to halt any of the current climate change. Otherwise the impacts of climate change would be catastrophic.
The Inevitable Geopolitical Dilemma of Climate Change
"Go and explain to developing countries why they should continue living in poverty and not be like Sweden", "No one has explained Greta that the modern world is complex and different and… people in Africa or in many Asian countries want to live at the same wealth level as in Sweden". These are two of the several statements Russian president Vladimir Putin made in criticism of Greta Thunberg's UN speech while he spoke during an energy conference last year. But why is the situation that the Russian president is referring to, so complex? And why is that the world leaders who are failing to tackle climate change are now trying to tell the world that it is not just about climate but also geopolitics? This piece tries to delve into the inevitable dilemma that is emerging in the sphere of climate change mitigation and the geopolitics that has always been the one of the topmost priorities for the nations around the globe.
The Present State
Historically, the industries and the global economy has been reliant on fossil fuels, resulting in the anthropogenic climate changes that we are witnessing today. At present, geopolitics is at the center of the struggle for mitigation of the climate change phenomenon. This has led to a variety of responses from different nations. Some are trying to postpone the responsibility, some are trying to deny, and some are trying to spearhead the fight against the problem. However, the issue of climate change is not one that can be solved by one or a subset of nations working in isolation. It remains to be seen how the results of climate change as well as the struggle for mitigation will impact the ground reality for the populations, as it is widely expected that the effects on different nations will be to different extents. Some are set to be hit harder than others, and some are going to be hit even if they have not done anything to contribute to the problem. In this background, many of the concerns about the technological manipulation of nature, environmental destruction, North-South relations, sustainable development, conflict and resource wars have returned to prominence in recent years in the increasingly intense debate about climate change. In this piece we a look at some of the major themes in the geopolitical landscape today related to climate change and climate change mitigation activities.
Russia and Saudi Arabia are two of the several examples of nations which depend on energy commodities export for most part of their revenue. They are also the best examples of nations with vastly established fossil fuel production and processing infrastructure. Accordingly, they face different geopolitical challenges than others in terms of their climate mitigation policy adoptions. Nations like Russia and Saudi Arabia, as well as Qatar, Iran, Venezuela, and UAE depend on exports of oil and gas to developing and emerging economies like China and India. However, an increasing emphasis in these developing economies for a transition towards renewable energy sources has been creating unrest in the oil, gas as well as coal export dependent nations. In case of Russia, another issue, in form of permafrost thawing has been emerging since the last few years as a big worry threatening its infrastructural facilities in Far East region as well as the Siberian region. Last year Russia witnessed several oil spills due to weakening infrastructure in its facilities. However, this issue is dwarfed due to the fact that infrastructure can be upgraded, but if the demand for oil and gas reduces in the global markets due to a renewable energy transition, then the vast infrastructures will become loss generating assets.
In Gulf countries, the narratives of collapse and chaos in a post-oil world has taken over most policy makers' imagination. According to some predictions, over the next 50 years, these countries could be facing a twin issue of increasing strain on societies and economies due to climate change on one hand and increasing shortage of funds on the other, either due to the decreasing exports and demand, or due to simply less production due to waning stores of energy. Moreover, emergence on alternative sources like shale oil in US and oil and gas in Central Asian region can also lead to increased strain in these countries. This has led to new geopolitical conditions becoming possible for the Gulf region which has for long been dependent on a US hegemony in the region for overall security framework. A receding US interest can witness an increasing interest of other powers like China and Russia.
Moving to the developing world, economies like India, Brazil and even China have at various times expressed an unwillingness to concede mitigation of emissions of greenhouse gases and pointed towards their right to economic and industrial development, world equity and issues. This stance has attracted criticism from the developed world who see this struggle against climate change as a journey in which every nation needs to stand in unity. However, on one hand where concepts like 'Common but Differentiated Responsibilities' has emerged in climate action frameworks, countries like India have showed that they are ready to lead in the action for climate change mitigation by implementing policies to work towards a transition to renewable energy. This stance although is also influenced by the fact that India is forced to import most of its fossil fuel needs from other countries which exists as a big burden to its economy. By decreasing its reliance on energy imports, India can look towards following a more independent course in the geopolitical order. As seen in the collapse of Iran-US relations which led to India being forced to abandon its oil imports from Iran, a situation where India is not dependent on oil itself, stands to be a big win. Further, initiatives like the International Solar Alliance have helped India to cultivate India's image as a responsible global actor, at par with other like the European Union who has been using climate change activism as an element of its foreign policy to retain command over the global climate change policy agenda and thus assert not only regional, but global influence.
Talking about the global powers, US and China are undoubtedly the two biggest players in the world today when it comes to geopolitics, as well as emissions. In US, about half of electricity is generated through coal power plants as the nation has abundant coal deposits. The last four years under President Trump witnessed US detaching itself from major climate change action frameworks like the Paris Agreement based on the reasoning that any policies which have a chance to curb economy growth will have a disastrous effect on the lives of American citizens as well as national security. On the other hand, China, which has for some time now been the biggest greenhouse gas emitter, has now been working towards becoming the leader in sphere of sustainable energy. Chinese president Xi Jinping at the last year's United Nations General Assembly made the promise that China will become carbon neutral by 2060. According to scholars of the field, through this stance, China not only wants to enhance its geopolitical position as a main partner to EU for future, but also wants to take away attention from its human rights abuses, and aggressive behavior. This phenomenon needs to be understood in the light of the fact that today almost all mining, production and processing of rare earth elements, which are essential for the production of renewable energy infrastructure like solar panels, takes place in China. Thus, providing not only an upper hand to China as an economic power but also as a great geopolitical power in sustainable energy.
Not all countries however face the dilemma of effects of slowing economy in case they go for transition to renewable energy or adopt policies that mitigate emissions. The poorest of the countries stand to go bankrupt and loose relevance due to geopolitics of climate action in case the world decides to transition fast to renewable energy. These are the poor countries of Africa which have recently started establishing their oil production and now almost completely depend on it. As mentioned by Russian president Putin, these are the economies which look towards economic development based on their energy stores. They however have massive potential for renewable energy extraction too. But this potential need massive amounts of investment in infrastructure to realize, an element that these economies do not possess. Further, as the oil produced by these satisfy the needs of the developing and emerging economies, most of their buyer nations will see no benefit in trying to aid the African economies to substantially create their supplier's renewable energy sector.
Similar is the case of the Central Asia region where the nations depend on extractive industries of oil, coal, and gas. Both climate impact as well as climate change mitigation and adaptation in this region is projected to heighten geopolitical tension. Not only are the foreign direct investments in the region low at present, but the existing investments do also not prioritize resilient and sustainable development and is related mostly in sector of non-renewable energy resource extraction. The geopolitics of this region is connected in more than one way with the issue of climate change. The region is prone to water and energy shortages. Whereas carbon rich Kazakhstan, Turkmenistan and Uzbekistan extract and use oil, gas and coal for their energy production, other nations in the region- Tajikistan and Kyrgyzstan, which have lower GDP per capita uses clean hydro energy. Thus an inequality exist as the downstream nations are those which are more reliant on fossil fuels and the upstream nations, although not energy rich, possess ample hydroelectric potential. This inequality is estimated by the scholars to create strains in the region which can spill over in the rest of Asia.
The Dilemma
It might seem like the fossil-fuels based energy export reliant nations are set to lose the most in the coming future as the world starts looking for ways to transition towards clean fuel and energy in the coming years. However, the oil and gas industry might not be ending anytime soon.
For instance, Nord Stream 2, a planned pipeline through the Baltic Sea, which is expected to transport natural gas over from Siberia to consumers in Europe is being looked upon as a secure and reliable as well as cleaner source of energy for the coming decades. It indeed will replace the coal powered sectors in Europe and help reducing carbon emissions, however, this is also expected to provide Russia a sort of geopolitical push that it has not witnessed in many years now in terms of its relations with Europe, especially since the conflict with Ukraine in 2014. Although, this has changed in recent times as tensions arose with Georgia and the political chaos around Alexei Navalny's poisoning, who was being seen as a political competitor to President Putin by some in Russia. However, this is not to say that Russia has not been working towards climate change mitigation agenda. In November last year, Russian President Putin signed a decree ordering the Russian government to work towards meeting the 2015 Paris agreement to fight climate change, but stressed that any action must be balanced with the need to ensure strong economic development. This in geopolitical terms can be seen as an attempt to align Russia with the change in presidency in US, where the new president Joe Biden is supposed to be an avid supporter for climate activism and is expected to work towards making US carbon neutral with a long-term plan, in stark contrast to the previous president Donald Trump.
Another geopolitical battle is emerging in the Arctic, where several nations like the US, China and Russia are no vying for dominance. In Arctic, with melting snow, shipping is all set to witness an increase. According to some estimates, if shipping along the Arctic becomes fully accessible, Bering Sea can become an area of contention for US and Russia, as well as China, thus reducing the importance of other choke points and the nations controlling them, like Egypt and Southeast Asia. This phenomenon also exists in line with the argument that if oil ceases to be a central driver of the global economy, many regions like Gulf are set to see their long-standing relations with the western nations like US change.
Climate change related migration, which can result out of several reasons like submergence of islands, droughts due to varying rainfall patterns, stronger hurricanes or storms, or massive flooding of rivers due to higher rate of melting of glaciers that feed them with water, is also becoming a geopolitical contention that the nations are staring at today. The world has witnessed in 2015 refugee crisis in Europe, the extent of chaos, heightened populism, and nationalism, as well as lack of trust in multilateralism and established institutions that can be caused. Even though in this case, the result was not due to underlying climate change related challenges directly, similar effects due to influx of refugees and similar migration patterns can be expected from the regions of changing patterns of rainfall. This leads us to think where the current situation leaves us today for the future.
What does the Future Hold?
For many economies, initial investment cost for renewable energy systems is usually high, resulting unaffordability for many, especially in developing countries. Some others on the other hand, like Malaysia, with some of the highest level of subsidies on fossil fuels result in renewable energy market to remain economically weak and uncompetitive. Similarly, for Australia's economy, which has for long been reliant on fossil fuel industries to ensure the economic prosperity across the country, it is now becoming an issue of contention which it will need to resolve in order to ensure not its own, but also its neighborhood's sustainability lying in the Indo-Pacific region as low lying islands which are at the risk of submergence due to climate change related effects.
In today's world, not only can conflicts related to renewable energy infrastructure lead to stress as seen in case of Central Asian region, but also strain over issues like transfer of technology between developed and developing countries can turn into bigger forms of geopolitical conflicts. It also remains to be seen if the resources like rare-earth metals, which are needed for expansion of cleaner energy platforms will be available according to need of a nation or be made available to the highest buyer and turned into a business. The global order as it stands today between the oil producers and the oil consumers is also set to change as the climate change mitigation policies are adopted resulting from increasingly severe negative effects emerging from the anthropogenic climate change.
How Climate Change Has Been Politicized?
We are living in a world where the political side of individuals is ruling over the highly sensitive issues like Climate Change even. It is evident that political ambitions of individuals and states have overruled the threatening issue of global climate change and the fact that it is highly politicized. Looking at the discourse that surround the topic of climate change or global warming entails terms like cap and trade, emission intensity, policies, measures etc. but what is still missing is the realization of the impact of human behavior that without any doubt is adding more to the threatening issue.
Scrutinizing the roots of issue from the past, it shot up when industrialization and the race among states to gain more technology, industries, economy and military might have caught everyone's attention. After that there was a slight wave of realization majorly in the second half of twentieth century, as a result of which mass media started to emphasize on climate change narrative and there were discourses spread through print media to create awareness. As the awareness seemed to have increased the concerns of public regarding the issue also rose ultimately leading to the birth of Intergovernmental Panel on Climate Change (IPCC) in 1988. A legacy followed after IPCC and climate change for the first time was coined as an environmental or green issue. There were NGOs like Sierra Club, Natural Resources Defense Council and The Environmental Defense Fund that took the voices for Climate Change as their prime priority.
Parallel to this there was a prominent backlash to these efforts too. In late 1980s there was emergence of coalition among many industrial companies of oil and cars that were the highest voices for business at the international level whose prime focus was to make business and turning a blind eye towards the threatening Climate Change. Moreover, the Convention that was considered to be a highly effective one, aimed at reducing global emissions of Carbon and greenhouse gases was framed. But even Kyoto Protocol turned out to be a battle among states whose ambitions were their national interests. In the pursuit of their offensive power and politics the quota allotted to all the member states of the convention was overruled. The richer states started to buy carbon quotas from the poorer states and both were in pursuit of what they needed the most; richer countries emitting carbon and poorer ones getting money. Hence the aim of the convention was severely affected. Adding more to the issue in 2001, the then US President George W. Bush called the Kyoto agreement as fatally flawed and the concern of climate change was no more considered to be a Green issue.
From that day till now, the issue has witnessed lesser ups and major downs in its magnitude and modern times have witnessed degradation of environment due to limitless cycle of consumption and production. As a matter of fact, 2015 to 2018 were recorded as the four hottest years ever. Two major evidences that depict how the issue of severe attention has been politicized for material gains are US withdrawal from Paris Climate Agreement and Kyoto Protocol that went in vain merely because of states only wanting to pursue their material interests and ambitions.
It now turns out to be easily understandable how and why the enigma between soft issue like Climate and hard core politics have led to severe degradation of nature and still the world is not realizing that the future of humanity has been put at risk. Unfortunately, the pursuit of leaders still depict that the humanity would continue to be at risk as long as they are not willing to shift their focus towards the need of the day that is climate change.
Immediate realization is necessitated that the short time political gains of the world is threatening the future of generations to come and the world cannot afford to lose another decade of dismay because decisions and actions done in this decade is going to impact the century to come. If only the world realizes the need of immediate measures, actions and strict compliance and the need of spreading the awareness of the demanding issue through mass media and discourses, then the world would be able to cope the issue and endeavor to save the future of generations to come.