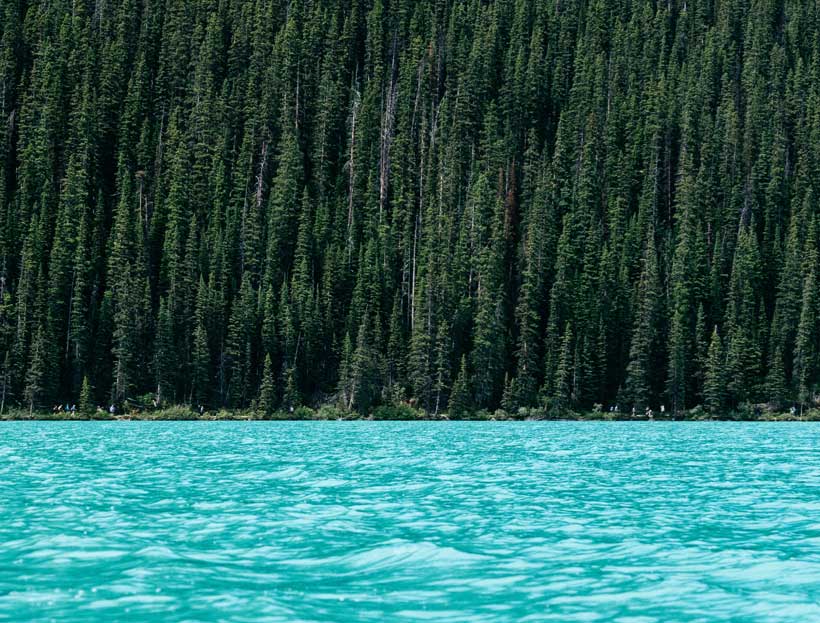 Climate change has long turned from a narrow environmental problem into a significant factor affecting economic processes around the globe. Temperatures on the planet have risen by nearly 1°C compared to the pre-industrial era, and scientists have no doubts that this process will continue. This has already started to adversely affect people's health in different countries, their access to water and food, and their exposure to natural disasters. Efforts to combat climate change by cutting greenhouse gas emissions serve as a main driver of the world economy's green transformation. The power generation sector is gradually transitioning towards cleaner energy sources, industry and construction are increasingly embracing green standards, and green bonds are booming in the financial market.
The Iceberg of Green Transformation
The measures being taken to reduce greenhouse gas emissions can be compared to an iceberg. The smaller but most prominent part above the sea surface is the 2015 Paris Agreement, which has been ratified by 185 countries to date (Russia is expected to ratify it in 2019). The document calls for capping the rise in temperatures at no more than 2°C compared to the pre-industrial period, preferably at 1.5°C if at all possible. However, unlike the Kyoto Protocol that came before, the Paris Agreement does not impose obligations on all the signatory countries; rather, it merely determines the procedure for declaring so-called nationally determined contributions, which are each nation's emission reduction plans. The countries develop their plans individually and voluntarily, based on their own development strategies for the economy and the energy sector. The contributions declared to date are fairly modest: they will only cap the rising temperatures at around 3°C above the pre-industrial era.
Just like the bulk of the iceberg is under water, the climate agenda is largely being implemented outside the UN negotiating processes. Global climate change governance is sometimes described as polycentric: not only are the thousands of national, subnational, regional, municipal and non-state actors implementing the global rules, but they are also offering and testing their own climate policy measures, learning from their own mistakes, sharing experiences and introducing bottom-up rules. They remain independent in their decisions while at the same time closely interacting with one another. National governments and regional administrations launch carbon emission trading schemes, businesses introduce internal carbon prices, and investment institutions increasingly join the fossil fuel divestment movement. Rather than being direct consequences of the Paris Agreement, these measures are necessitated by a range of technological, geopolitical, economic, and environmental factors. It is thanks to them that green the transformation of the world economy has become an irreversible process.
Pros and Cons
Not all the actors are equally prepared to embrace the climate agenda. Some are more eager to do so than others. Almost all the developed countries plus China are interested. They contribute the lion's share of the world's green investments, ensure the maximum growth of renewable sources in the energy balance, and develop carbon trading schemes. Businesses in these build their corporate strategies with the climate factor in mind. The enthusiasm of these national actors is explained not only by their climate change-related concerns, but also by the added benefits of switching to low-carbon economies (including the European Union reducing its dependence on fossil fuel imports or China fighting urban air pollution).
There are also climate sceptics. At the national level, these include leading developing countries (such as India, Brazil, South Africa, and Mexico), which are not fundamentally opposed to participating in the green transformation drive, but only for as long as they do not have to give up their key priorities of overcoming poverty (including energy poverty), economic growth and industrialization. Another group of sceptics comprises countries where green transformation is fraught with significant risks to their economic model, which is centred around extracting and exporting fossil fuels. These include Russia, Saudi Arabia and Iran.
In fact, the polycentric model implies that low-carbon development is not just the concern of national governments. In fact, national governments could be seen as taking the back seat here. At the national level, the green agenda enjoys the support of a broad range of political parties (which often represent a significant proportion of the middle class in developed countries), companies representing the green economy (for example, renewable energy) and innovative sectors, non-governmental environmentalist organizations, many banks and financial corporations, individual regional and municipal administrations, and universities and research centres. Many of these actors are driven by climate change concerns, while others are guided by commercial or political interests.
At the same time, each country has actors who stand to lose from green transformation and who thus oppose it. These include coal producers, oil- and gas- companies, corporations operating in traditionally carbon-intensive sectors, administrations of regions in which such businesses deploy their production facilities and create jobs, significant portions of people residing in these regions or countries, and the political forces representing them. The reason for these actors' scepticism is quite simple: green transformation either destroys their businesses or runs counter to other priorities of their social or economic development.
Current Balance of Forces
The pace of green transformation will largely depend on how the balance of forces between these two groups of actors will change. The group of "enthusiasts" has expanded substantially in the past several decades and will continue to consolidate its positions as the effects of climate change worsen and the costs of introducing low-carbon technologies and disseminating green values decrease as incomes increase around the world.
It should be noted that the efforts of the "enthusiasts" are far from enough to keep temperatures at 2°C above the pre-industrial level. In fact, green transformation is facing increased risks as inequality in developed countries deepens. One example of this is the situation in the United States, where the election of Donald Trump as president slowed down the country's low-carbon development, although did not throttle it altogether. Also illustrative of the trends are the yellow vest protests in France, which were prompted by a hike in fossil fuel taxes.
Yet green transformation continues. The polycentric model, in which the rules are set at the lower levels and promoted upwards, gives actors who are interested in cutting emissions numerous opportunities to transform their regulatory practices into international standards. For example, Western companies require their partners, including raw-material suppliers, to use green management practices (such as estimating the carbon footprint of products or disclosing information about emissions). Enthusiastic businesses initiate the introduction of industry standards by forming coalitions and promoting their "grassroots" initiatives all the way to the top. One example of this can be seen in the aviation sector, where an International Civil Aviation Organization-wide agreement has been reached on the introduction of an industry-wide emissions control system from 2021. Another example is the 2018 roadmap adopted by the International Maritime Organization. Its main goal is to cut emissions by 50 per cent compared to the 2008 level by the year 2050.
Companies operating in countries that enforce carbon trading schemes, particularly those businesses that introduce internal carbon prices, are worried that they may be losing to foreign competitors which, they believe, are engaged in climate dumping. Many of these businesses are requesting their national governments to introduce carbon duties against products originating in countries that do not practice carbon trading. The idea has recently been supported by certain politicians, including President of France Emmanuel Macron. If implemented, this innovation in the low-carbon agenda is set to change the landscape of global trade, just like it has changed the global energy sector over the past decade.
The green transformation of the world economy is irreversible. It is not defined by the Paris Agreement, nor by whether Russia ratifies it, nor even by whether the United States chooses to withdraw from it altogether. The rules of green transformation are set from the bottom up, and the key part here is played by those actors who are most interested in cutting their emissions. Russian business, just like the Russian government, has virtually no involvement in drafting these rules. This can hardly be described as a wise approach, given that the Russian economy primarily specializes in fossil fuels and carbon-intensive industrial production, to which the consequences of green transformation are of critical significance. Many representatives of the Russian political elite and business circles remain sceptical about the very problem of climate change and continue to question its man-made nature. That this view contradicts scientific evidence is beside the point here – it is not a question of faith. Gone are the times when nations and businesses could largely neglect the issues of climate change, low-carbon development and green technologies. There is simply no going back.
First published in our partner RIAC
Prevailing Plastic Pollution in Pakistan
In recent times our globe has trodden the path of development and advancement by leaps and bounds. This advancement and progress have taken place up to such extent that a lower class citizen finds himself besieged by multiple machines in his small home. The excess services of the technology have taken the world by storm because it has facilitated humanity with astonishing services. Advancement in technology has a direct link with that of globalization. With the advancement in globalization, the trends of people have altered their preferences. During the last decade, there is a glaring rise in the trends of shopping. The drifts of globalization with capitalism have enticed people to widen their demands. And obviously, one can witness that even a beggar seems to purchase some eatable or aught. With the augmentation in the trends of business and purchasing, there is rampant use of plastic bags and plastic commodities. But this wonder of plastic got a little out of hand.
However, in this technological, globalized, and capitalistic era, our biodiversity with worth trillion dollars is on a perilous verge. Overuse of technological accessories, industrialization, mobilization, and globalization from one perspective have posed a threat to our ecosystem. The one darkest commodity of this globalized and technologically sophisticated world is the menace of plastic. Yes, during these times when the advantages of technology and globalization are getting much publicity, they have posed threat on either side as well. Plastic is one of these perils and has saturated our environment. The invention of this commodity has completely invaded our lives. During these times, everything is at least partly fabricated from plastic. Our clothes, items of furniture, houses, bags, and several items that surround us possess a specific share of plastic in them. In short, our lives are turning into plastic.
Plastic is the biggest threat to biodiversity. The question that arises why it is a threat to the environment? The answer is obvious that plastic is non-biodegradable (not able to be decomposed). The plastic bags that we see on shopping centers usually take 10-100 years to decompose and normal plastic products take 450 years to decompose. According to the report, the world is currently producing nearly 300 million tons of plastic each year. Now imagine for a moment that such a prolific quantity of plastic that is being produced every year, how long it will take to decompose? Centuries of course.
Another question that rears is the plastic that has produced till date, created the perplexity up to which extent? The answer is that it has wreaked havoc in the environment. Particularly, it has harmed marine life. Since heaps of garbage are dumped into the sea, so that refuse involves plastic in it. As seafood is an important source of protein; pollution and damage propagated by plastic are immeasurable. Over 600 marine species are being harmed by plastic pollution every day. Aforementioned that plastic takes many years to decompose, so marine animals can't digest it. When they ingest plastic bags, gills are wrapped by the plastic bags. In this way, suffocation occurs which leads them to death. Their death brings about further pollution to the sea. By this mean, we are squandering our sea boon.
The issue doesn't end here, the life on the earth crust and in the atmosphere is also not safe from this menace. Many people inhabited in small towns and village burn plastic, in order to annihilate. The burning of plastic causes damage to the atmosphere as plastic comprises poisonous chemicals. The polluted air when inhaled by humans and animals affect their health and can cause respiratory problems. Likewise, when plastic is dumped in landfills, it interacts with water and forms hazardous chemicals. When these chemicals seep underground, they degrade the water quality. In these ways, plastic is damaging our globe.
Following analyzing the downside of plastic, the next question inevitably dominates the thinking that how much the government of Pakistan is serious to sort out this issue. The answer to this question is the government is iota interested in this matter. Almost eight months have passed yet the government seems uninterested in this matter. Around 55 billion plastic bags are being used annually in Pakistan. In my city or district, I see at every outlet the plastic bags hung. Every customer carries the eatable or necessity item in the plastic bag. There is no observance of the ban on the use of the plastic bag. On the contrary, many European countries have devised plans and passed the rules against the use of plastic bags. The incumbent government is just good at reprimanding the previous governments. Pakistan is among the top 10 polluted countries and doubtlessly plastic pollution is responsible for bringing at status quo. The government should impose a ban on plastic bag manufacturing factories. Also, it should abbreviate the use of plastic commodities.
Multiple convenient solutions have been proposed in combating plastic pollution. Switching to reusable bags would help a lot in reducing plastic pollution. Organic cotton grocery bags, canvas market bags, and, grab bags are the best alternatives to plastic bags. In 2016, after consuming five years searching through piles of waste, Japanese researchers found a strain of bacteria that naturally grew to eat away at polyethylene terephthalate, which is common plastic and known as polyester. This bacteria is known as Mutant Enzyme. The know-how of the proper way to recycle common plastics is necessary, can also do wonders. Arranging awareness seminars on the detrimental effects of plastic is yet another effective way.
Despite many proposed and effective solutions above the incumbent government is tethered to combat the menace of plastic. The government should be mindful that if we keep going on this trajectory, there will be more plastic than fish by 2050. The government, the NGO's, social welfare organization, civil societies, and we as the unit should join hands together to fight that perilous issue lest it should late.
India advances ground-breaking plan to keep planet and people cool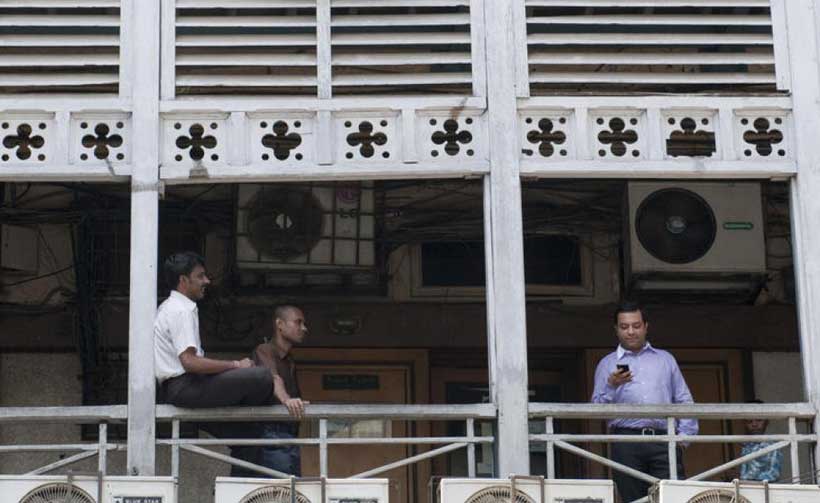 India's new comprehensive Cooling Action Plan targets an increase in sustainable cooling for the good of its population, while helping to fight climate change
Four years after temperatures hit the high forties in India, claiming over 2,000 lives, parts of the country are again baking in intense, and deadly, heatwaves. Throughout April and into May, the states of Madhya Pradesh, Maharashtra and Rajasthan have seen daily highs of 42°C.
As climate change increases, such temperatures are becoming the new normal. Combined with economic growth and urbanization, this brings a huge growth in cooling demand. The number of air conditioners in India is expected to rise from 15 million in 2011 to 240 million in 2030.
Cooling isn't just about protecting against extreme temperatures. A recent study from the UN's Sustainable Energy for All initiative puts India in the top nine countries at greatest risk from lack of access to cooling technology that also keeps food fresh, vaccines stable and children in education.
To give just a few examples, a quarter of vaccines in India arrive damaged because of broken or inefficient cold chains, while only four per cent of fresh produce is transported in refrigerated vehicles, leading to economic losses of US$4.5 billion annually.
Aware of these worrying statistics, the government launched earlier this year the India Cooling Action Plan, the first such holistic plan from any national government.
"Cooling is a developmental need, yet India has one of the lowest levels of access in the world," says CK Mishra, Secretary at the Ministry for Environment, Forest and Climate Change. "To support economic growth and improve resilience, it is inevitable that India will embrace cooling.
"By accelerating and integrating policies, regulations, workforce training and research and development, this plan mobilizes government, industry and society to ensure thermal comfort for all while keeping to our international environmental commitments and not burdening ourselves with inefficient, expensive infrastructure and an overstretched power grid.
"The plan recognizes the significant role of accelerated action on building and appliance efficiency, and the economic and environmental benefits of new technologies such as thermal storage and district cooling."
Energy efficiency a key approach
By 2038, the plan aims to reduce cooling demand by up to 25 per cent, refrigerant demand by 25–30 per cent and cooling energy requirements by up to 40 per cent. It aims to double farmers' incomes by improving the cold chain and so wasting less food.
These are big goals, but experts believe India's plan is sensible and achievable.
"Living in India you quickly understand the importance of keeping cool for your health and day-to-day functioning," says Benjamin Hickman, a UN Environment technical advisor based in India. "This plan acknowledges head-on that Indian cooling demand will grow eightfold in 20 years and recommends a myriad of cross-cutting solutions that urgently need to be implemented and scaled up."
Crucially, the plan also aligns India's cooling growth with the Kigali Amendment to the Montreal Protocol. This international agreement obliges nations to phase down the use of hydrofluorocarbons (HFCs)—refrigerants that are thousands of times more potent greenhouse gases than carbon dioxide.
Globally, the agreement can deliver up to 0.4°C of avoided warming by the end of this century just by phasing out hydrofluorocarbons. Simultaneously improving the energy efficiency of cooling equipment could double the benefits. According to a study by the Lawrence Berkley National Laboratory, such energy efficiency improvements can benefit India. If the average room air conditioner efficiency improves by six per cent per year, more than 64 TWh per year of energy could be saved by 2030. This would cut greenhouse gas emissions, protect cities' power infrastructure from overload, and bring cumulative consumer benefits of up to US$25 billion.
Prioritizing new cooling solutions
The plan doesn't just look at efficiency. It prioritizes other solutions, such as passive cooling, building design, fans and coolers, new technologies and behavioural change. Among the new technologies is district cooling—the distribution of cooling energy from a central plant to multiple buildings.
The Ministry of Environment, Forests and Climate Change is co-chair of the UN Environment-led District Energy in Cities Initiative, which is working with three pilot cities—Amaravati, Rajkot and Thane – in India to demonstrate these technologies. Three quarters of the buildings required for 2030 have yet to be built, so there is a huge opportunity for new urban developments to use district cooling, which can be up to 50 per cent more efficient than stand-alone solutions.
"UN Environment praises India's leadership in being the first country to adopt a comprehensive plan for the cooling sector," says Atul Bagai, Head of UN Environment's India Country Office. "Singling cooling out is vital to scaling up and targeting action on what has for years been a silently growing environmental catastrophe, and India's Cooling Action Plan should set the benchmark for other countries to follow. UN Environment stands ready to support India to achieve and surpass its targets."
Last month, UN Environment, the Climate and Clean Air Coalition, the Kigali Cooling Efficiency Program, and Sustainable Energy for All launched the Cool Coalition. The coalition is a unified front that links action across the Kigali Amendment, Paris Agreement and Sustainable Development Goals. It will inspire ambition, identify solutions and mobilize action to accelerate progress towards clean and efficient cooling.
These kinds of actions provide hope that we can help keep everyone, and the planet, cool.
Just One-Third of the World's Longest Rivers Remain Free-Flowing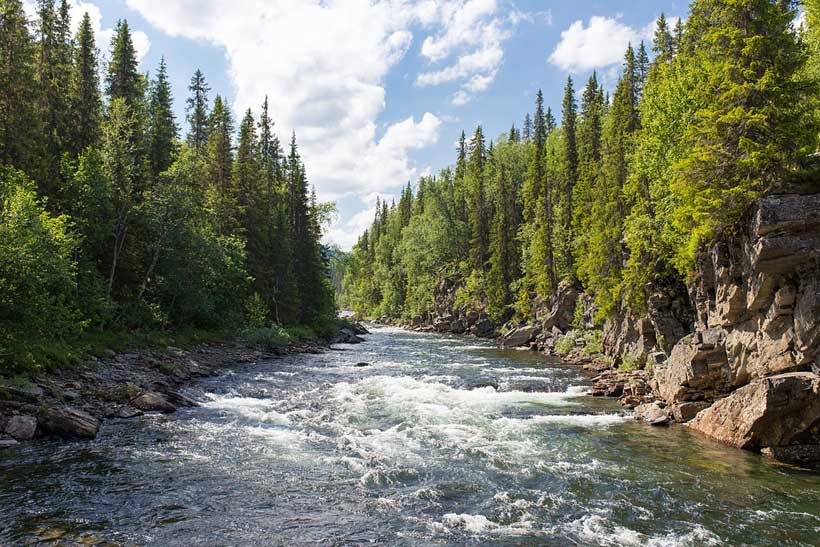 Just over one-third (37%) of the world's 246 longest rivers remain free-flowing, according to a new study published in the scientific journal Nature. Dams and reservoirs are drastically reducing the diverse benefits that healthy rivers provide to people and nature across the globe.
A team of 34 international researchers from McGill University, World Wildlife Fund (WWF), and other institutions [1] assessed the connectivity status of 12 million kilometers (~7.5 million miles) of rivers worldwide, providing the first ever global assessment of the location and extent of the planet's remaining free-flowing rivers. [2]
Among other findings, the researchers determined only 21 of the world's 91 rivers longer than 1,000 km (~600 miles) that originally flowed to the ocean still retain a direct connection from source to sea. The planet's remaining free-flowing rivers are largely restricted to remote regions of the Arctic, the Amazon Basin, and the Congo Basin.
"The world's rivers form an intricate network with vital links to land, groundwater, and the atmosphere,'' said lead author Günther Grill of McGill's Department of Geography. ''Free-flowing rivers are important for humans and the environment alike, yet economic development around the world is making them increasingly rare. Using satellite imagery and other data, our study examines the extent of these rivers in more detail than ever before."
Dams and reservoirs are the leading contributors to connectivity loss in global rivers. The study estimates there are around 60,000 large dams worldwide, and more than 3,700 hydropower dams are currently planned or under construction. They are often planned and built at the individual project level, making it difficult to assess their real impacts across an entire basin or region.
"Rivers are the lifeblood of our planet," said Michele Thieme, lead freshwater scientist at WWF and global leader of WWF's free-flowing rivers initiative. "They provide diverse benefits that are often overlooked and undervalued. This first-ever map of the world's remaining free-flowing rivers will help decision makers prioritize and protect the full value rivers give to people and nature."
Healthy rivers support freshwater fish stocks that improve food security for hundreds of millions of people, deliver sediment that keeps deltas above rising seas, mitigate the impact of extreme floods and droughts, prevent loss of infrastructure and fields to erosion, and support a wealth of biodiversity. Disrupting rivers' connectivity often diminishes or even eliminates these critical ecosystem services.
Protecting remaining free-flowing rivers is also crucial to saving biodiversity in freshwater systems. Recent analysis of 16,704 populations of wildlife globally showed that populations of freshwater species experienced the most pronounced decline of all vertebrates over the past half-century, falling on average 83 percent since 1970.
The study also notes that climate change will further threaten the health of rivers worldwide. Rising temperatures are already impacting flow patterns, water quality, and biodiversity. Meanwhile, as countries around the world shift to low-carbon economies, hydropower planning and development is accelerating, adding urgency to the need to develop energy systems that minimize overall environmental and social impact.
"Renewable energy is like a recipe – you have to find the right mix of ingredients to have both a sustainable energy grid and a thriving natural world," said Thieme. "While hydropower inevitably has a role to play in the renewable energy landscape, well-planned wind and solar energy can be more viable options for rivers and the communities, cities, and biodiversity that rely on them."
The international community is committed to protect and restore rivers under Agenda 2030 for Sustainable Development, which requires countries to track the extent and condition of water-related ecosystems. This study delivers methods and data necessary for countries to maintain and restore free-flowing rivers around the world.
Visit freeflowingrivers.org for more information on free-flowing rivers and an interactive map of the world's rivers.
[1] Contributing Institutions:
McGill University, WWF-US, WWF-NL, WWF-UK, WWF-Mediterranean, WWF-India, University of Basel, Joint Research Centre (JRC), WWF-China, WWF-Canada, WWF-Zambia, WWF Greater Mekong Programme, The Nature Conservancy, University of Nevada, WWF-Malaysia, IHE Delft, WWF- Germany and HTWG Konstanz, King's College London, Umeå University, Swedish University of Agricultural Sciences, University of Washington, Harvard University, University of Wisconsin-Madison, Conservation International , WWF-Mexico, WWF International, Stanford University, Leibniz-Institute of Freshwater Ecology and Inland Fisheries (IGB), Freie Universität Berlin, WWF-Brazil, Eberhard Karls University of Tübingen.
[2] First ever science-based definition of a free-flowing river:
Rivers where ecosystem functions and services are largely unaffected by changes to fluvial connectivity allowing an unobstructed exchange of water, material, species, and energy within the river system and with surrounding landscapes.