Citizen Capitalism: Interview with Sergio Gramitto Ricci
Sergio Alberto Gramitto Ricci is a Visiting Assistant Professor of Law at Cornell Law School, where he also serves as the assistant director of the Clarke Program on Corporations & Society. He studied law at University of Milan, and received a Ph.D. from Bocconi University. Gramitto Ricci is consistently invited to speak at universities around the world. His research focuses on corporate law, corporate governance, and legal personhood. His new book is Citizen capitalism: How a universal fund can provide influence and income for all.
Care to briefly explain how your Universal Fund differs from Universal Basic Income?
It differs in three ways. First, the Universal Fund provides more than just income; it provides influence. The Universal Fund is a device which allows all American adults to participate in the corporate sector. It gives voice to those who have not been heard so far. Second, the Universal Fund would solely be funded by private donations of humans—especially the ultra-wealthy—and corporations; thus it does not require transfer payments or coercion. Third, because it would be a private ordering initiative, the Universal Fund would be insulated from changes in the compositions of governments, political elections, and government budgetary needs.
You write that a sovereign wealth fund bill could never pass in Congress. However, such legislation was able to pass in ultraconservative Alaska. Polling shows an increasing majority of the US electorate favoring ambitious government programs like Medicare for All. Why can't the US enact its own sovereign wealth fund?
The Alaska Fund could be created with the profits coming from a quite specific source of earnings: Alaskan oil. That would not be replicable on a national scale. Moreover, the Alaska Fund supplements, does not replace, other government programs. In addition, the Alaska Fund does not provide influence over the corporate sector—a characterizing trait of the Universal Fund. Lastly, a government program could pose risks that private ordering does not entail—think about the instability that a government program could be subjected to upon changes in the composition of government or congress. Insulation from politics is a great feature of the Universal Fund.
In 2018, companies didn't raise compensation for employees, even in the face of record profits. Why do you think they're going to start donating to your Universal Fund? If tax deductions are the main reason, wouldn't it make more sense for the government to directly support the Fund, instead of hiding behind tax incentives and hoping for the best in terms of corporate generosity?
Corporations would have a number of reasons for donating. Marketing reasons: donating corporations would appeal to all American adults, who would benefit from such donations. Corporate governance reasons: by design, the Universal Fund would not trade the shares in its portfolio (with exceptions of specific circumstances), so corporations and their boards of directors would secure a long-term, patient shareholder on which they can rely. Practical reasons: lately corporations have repurchased larger and larger amounts of their shares; they could donate these shares to the Universal Fund instead of turning them into treasury shares. Now imagine if the legislator made these donations tax-deductible, corporations and humans would benefit of a fiscal incentive, too. But enough reasons exist even without this legislative intervention.
People are increasingly skeptical of the philanthropist-centered model of social welfare spending. Jeff Bezos alone could write a check to end homelessness and still have billions leftover. Instead, the billionaire class donates crumbs and stash most of its tens of trillions of dollars in tax havens. Why should we continue to wait in vain for the unaccountable Davos crowd to save us, instead of demanding change from our elected officials, whom we actually control?
A large part of the ultra-wealthy have already committed to donate a majority of the wealth. As I respond to your questions, 189 pledgers have signed the Giving Pledge. But there is a collective action problem: without an idea that would allow donors and corporations to coordinate, their donations might only have a superficial impact. The Universal Fund is a device that would allow to coordinate charitable actions and donations and to produce real social change in the present and in the future.
Why do you think the billionaire class is vocally supporting UBI? Could it be that they're simply trying to placate people asking for more fundamental changes to our unequal system?
I believe that the billionaire class is aware of the widening inequality and of potential issues that automation and robotization of labor could cause.
UBI is touted as a possible solution to the emerging Era of Automation. However, countless social scientists and philosophers argue that work is a fundamental part of being human. What are your thoughts on the looming unemployment pandemic?
UBI would only support people financially—perhaps also in the effort to start a new enterprise. Conversely, the Universal Fund, by allowing all to engage with the governance of the corporate sector, could mitigate the sense of lack of purpose that citizens might experience in the emerging Era of Automation.
In terms of instituting "citizen capitalism", what do you think of the German law of corporate co-determination, in which workers make up about half of a company's board of directors?
I like German co-determination; I find it consistent with an interest of corporations that goes beyond the mere interest of shareholders and that better recognizes the nature of corporations as legal entities distinct from its shareholders. But German co-determination would require a structural change in American corporate governance because the German model is structured around two boards, the monitoring board and the managing board. It might be too big a change for American corporate law.
To further riff on your concept of "citizen capitalism", do you think financial literacy and economics should be made required courses during high school? If so, what concepts would you include in the standard curricula?
I would start with basic macroeconomics.
On Pg. 92, while glowingly extolling the benefits of capitalism, you write, "Companies like the Dutch East India Company and the Hudson's Bay Company opened whole continents for trade." I laughed out loud reading that naïveté. These are among the companies that first engaged in the centuries-long colonization, swindling, enslavement and genocide of native peoples in America and the Global South. I daresay people in places like Sierra Leone and the DRC still aren't benefiting from "continental trade-opening", either. Would you care to clarify your statement?
In a recent paper, "The Technology and Archeology of Corporate Law," I trace back the origins of corporations to Ancient Rome. The Roman State first conceived the corporate form for cities and towns. When the state expanded and could not provide services and infrastructure, it outsourced activities, including tax farming and infrastructure building to private entrepreneurs. To facilitate the performance of these activities, the Roman State granted the corporate form to private business ultimately carried out in the interest of the state itself. Today, almost everybody uses products and services that business corporations provide. The challenge is making the corporate sector inclusive, instead of exclusive. That was the ultimate goal Lynn Stout and I had in mind when we conceived the idea of the Universal Fund while writing the article "Corporate Governance as Privately-Ordered Public Policy: A Proposal." I hope that our idea could help business corporations re-merry their original purpose to serve the civic society.
Do you want to take a minute to write about your co-author Lynn Stout, who passed away last year?
Lynn and I used to box in the same gym and our trainer used to call her The Indomitable Lynn Stout. In remembering Lynn during the launch of this book, Marty Lipton listed the names of Nobel Laureates whose theories and positions she challenged. Her intellectual courage was second to none. She was indomitable in academia, even more then at the gym.
Afreximbank Meets Ahead of Russia-Africa Summit
The African Export-Import Bank (Afreximbank) plans to hold its 26th annual meeting in Moscow on 18-22 June. A series of closed sessions will be held as part of the event including the meeting of Board of Directors of Afreximbank and a meeting of Shareholders of Afreximbank, as well as the open Russia-Africa Economic Conference.
The African Export-Import Bank, the Roscongress Foundation, the Ministry of Finance of the Russian Federation, and the Russian Export Centre are the key organizers of this event. The Afreximbank Annual Meetings is a high-level event, bringing together political and business leaders from across Africa to discuss the issues of trade, industrialization, export, and financial stability and efficacy.
Key themes planned for the economic conference are: State of Russia-Africa Relations: An Overview; Mining Industry: An Integrated Approach to the Fields Development; Prospects for Multilateralism in an Era of Protectionism; Railways Infrastructure as the Key Element for Development in Africa; South-South Trade: Path for Africa Integration into the Global Economy.
The other topics are Emerging Trends in Sovereign Reserves Management; Reflections on the Transformative Power of South-South Trade; Launch Afreximbank ETC Strategy; Cyber Solutions and Cyber Security for Solving Governmental and Municipals Tasks; Financing South-South Trade in Difficult Global Financing Conditions; The Future of South-South Trade and Infrastructure Financing.
Over 1,500 delegates are expected to attend the economic conference, including shareholders and bank partners, government representatives, members of the business community and media representatives. The conference will be a crucial stage in preparation for the full-scale Russia-Africa political summit and the accompanying economic forum, scheduled for October 2019 in Sochi.
"Russian and African countries are basically on the track of bilateral strategic partnership and alliance based on openness and trust. The fact that the Afreximbank Annual Meeting is to be held in our country gives a positive momentum for the mutually beneficial cooperation of the parties ahead of the full-scale Russia-Africa Political Summit that will take place in Sochi in October, and will add to the inclusive nature of the events," emphasized Anton Kobyakov, Advisor to the President of Russian Federation.
Following the setup of the Organizing Committee for the Russia – Africa summit and other Russia–Africa events in Russia in 2019, Russian officials have described that this year truly as a year of Africa for Russia.
"We witness the clear growing interests from the both sides to establish the new level of relationships, which means a perfect timing to boost the economic agenda. All economic events planned for this year will become a platform to vocalize these ideas and draw a strong roadmap for the future," Russian Export Center's CEO, Andrei Slepnev, argued in an emailed interview with Buziness Africa.
In December 2017, Russian Export Center became a shareholder of Afreximbank. Russian Export Center is a specialized state development institution, created to provide any assistance, both financial and non-financial, for Russian exporters looking for widening their business abroad.
On March 19, the Organizing Committee on Russia-Africa held its first meeting in Moscow. President Vladimir Putin put forward the Russia-Africa initiative at the BRICS summit (Russia, Brazil, India, China, and South Africa) in Johannesburg in July 2018.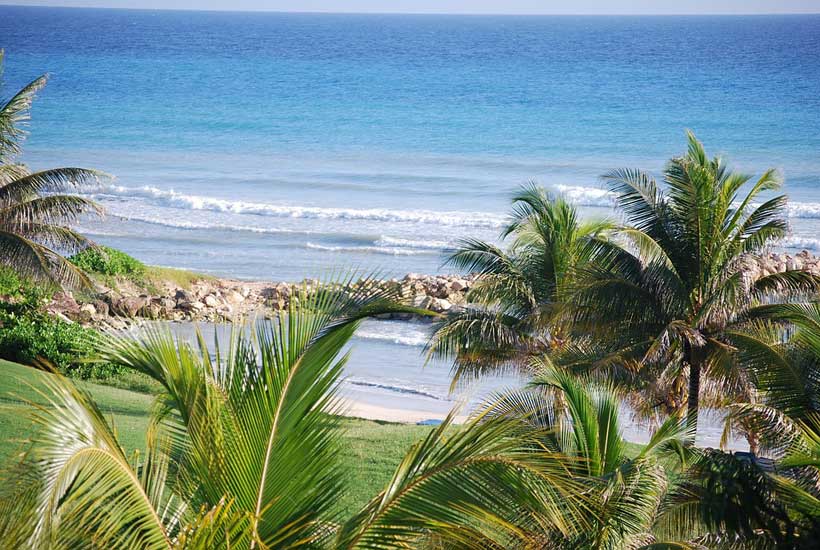 Jamaica is well known for its beautiful beaches, Bob Marley, and reggae music. But what is less known is that the Caribbean island started a silent revolution after being one of the most indebted developing countries in the world. Jamaica has shown a macroeconomic turnaround that is quite extraordinary.
As Bob Marley said, "It takes a revolution to make a solution". After decades of high debt and low growth Jamaica has changed its growth trajectory, with positive economic growth for 16 consecutive quarters and growth getting closer to two per cent.
During that period, the Jamaica Stock Exchange went up more than 380 per cent.The credit agency Fitch upgraded the island's debt to B+ rating with a stable fiscal outlook, and unemployment hit eight per cent in January, the lowest in decades.
The Government had a wake-up call when its debt overhang peaked at almost 150 per cent of GDP in 2013. With the support of the International Monetary Fund, the World Bank and the Inter-American Development Bank, the country embarked on an ambitious reform programme. These efforts have paid off. Jamaica is now one of the few countries that has successfully cut public debt by the equivalent of half its gross domestic product in a short time frame.
The fiscal turnaround and economic transformation were possible because of the strong commitment across political parties over two competing administrations and electoral cycles. The country also critically benefited from a sustained social consensus for change and the strong backing of the private sector.
The country has generated primary fiscal surpluses of at least seven per cent of GDP for the last six years, and remains steadfast in its commitment to fiscal discipline. These fiscal results make Jamaica a top performer internationally.
For this silent revolution to continue and bring greater prosperity to all its people, Jamaica will need to further boost the investment climate, strengthen economic and climate resilience and invest more in its people to build human capital. These are necessary complements to the maintenance of a strong macroeconomic framework and would help boost economic growth and job creation. There are encouraging signs that Jamaica is taking action in these areas.
With regard to the business climate, the National Competitiveness Council has adopted a road map to fast-track reforms to improve the business environment. Jamaica features in the top 20 countries in the world for its comprehensive credit reporting systems and ranks among the best globally in the area of starting a business, according to the World Bank's 2019 Doing Business report. It only takes two procedures and three days for an entrepreneur to start and formally operate a business.
There have been advancements on public-private partnership investments. For instance, the Norman Manley International Airport public-private partnership was recently completed with advisory support from the International Finance Corporation — the private sector arm of the World Bank Group.
Jamaica is also a front-runner among Caribbean countries in promoting climate and financial resilience in the face of natural disasters. The economic cost of these disasters for the Caribbean is substantial, exceeding US$22 billion between 1950 and 2016, compared with US$58 billion for similar disasters globally. One serious storm or natural disaster could set back the country's growth prospects and development achievements of recent years. To tackle this, the Government has adopted a Public Financial Management Policy Framework for Natural Disaster Risk Financing to facilitate the availability of dedicated resources for recovery in the face of disaster risks.
In order to further support Jamaica in its efforts to strengthen the economy, build resilience, and support human capital development, the World Bank will expand its financing by US$140 million. This financing package will be for a series of two operations to help Jamaica be better prepared to mitigate the financial impact of natural disasters and build stronger infrastructure, and an additional project to strengthen social protection.
Despite unemployment at a new low, still too many young people are struggling to find a job. For Jamaica to continue to grow and prosper, it also needs to develop the skills for the workforce of tomorrow, especially in the areas of technology and digitalisation. This requires a sharp focus on creating the conditions for youths to strive and succeed in the modern business world and close cooperation with the private sector in this respect.
Today, more than ever before, young Jamaicans can dream of a brighter future where "every little thing is gonna be alright". This is the generation that must aim higher and can write a new chapter for its country.
As we celebrate the 55th anniversary of the World Bank-Jamaica partnership, we look forward to working together to build on the success of the past few years and promote growth, jobs and resilience for Jamaica.
With or without sanctions, Iran needs to say goodbye to oil money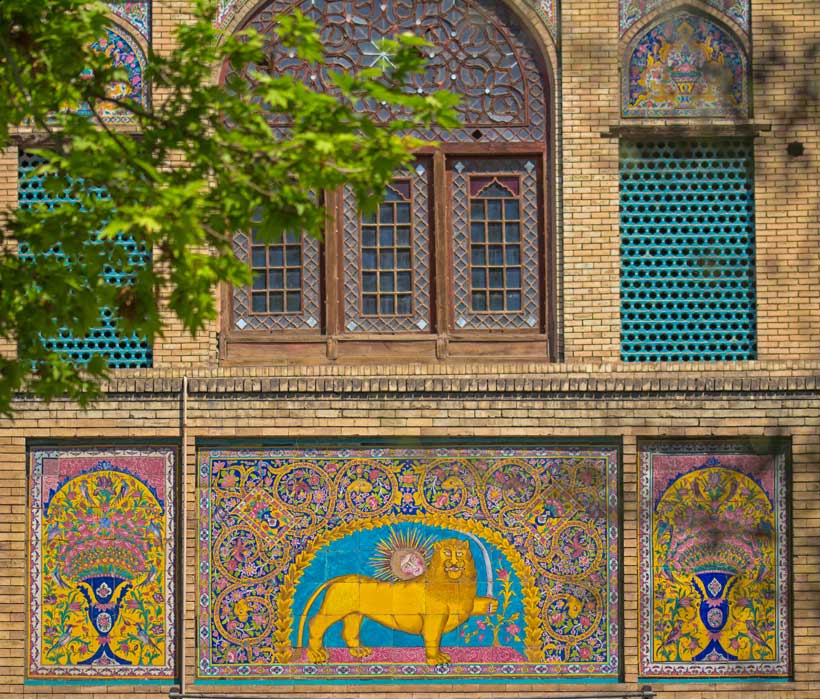 Except Norway, almost all oil producing countries have made themselves more or less reliant on oil money.
Only oil producing countries with a small population, such as Kuwait and Qatar which is also a great gas exporter, have so been safe from fluctuations in the oil market. But, countries with large population, such as Iran, are prone to volatility in the oil market, let alone the mad sanctions introduced against the country.
There is no doubt that oil money has affected politics, economy, management system, culture, spending and consumption habits and many other issues in oil rich countries.
For example, Iran now has one of the cheapest energy prices in the world. This has led to an extravagant use of energy, especially an excessive use of private car, in the country.
Let's make an example to clarify that oil money is not the road to progress and a vibrant economy. In the 1970s, Iran was more developed than South Korea, but now South Korea is much more successful than Iran in terms of economy and technology. South Korea does not have oil, but it has provided an opportunity for a competitive economy and capitalized on its talents.
It is true that the war imposed on Iran in the 1980s hindered Iran's progress and inflicted about 1 trillion dollar in damages on the country, yet officials failed to take serious steps toward creating a competitive economic atmosphere with a focus on research and technology. The oil money has been the main blame for such an economic approach.
According to the successive five-year development plans which end on 2021, Iran had to reduce dependence on oil to a great extent, however, successive administrations, with varying degrees, did not fully act based on the development plan.
Iran is now subject to the toughest ever illegal sanctions by the Trump administration. Just on April 22, the United States ended sanctions waivers on Iran's exports and announced it wants to zero out Iran's oil exports by May 1.
Whether the Trump administration succeeds or not to implement its oil threats is an issue that we should wait and see, but it is necessary that Iran take a departure from oil export how much painful it will be.
Sorena Sattari, a graduate of Sharif University of Technology who serves as vice president for scientific affairs, told a meeting in Hamedan on Tuesday that sanctions have provided an opportunity that knowledge-based companies to intensify their efforts. Sattari also said plans have been drawn up to manufacture equipment and machinery that are subject to sanctions.
Also, whether we like it or not, fossil fuels, especially crude oil, are losing their importance as renewable energy resources are gradually taking the center stage.
Saying goodbye to easily-gained oil revenues is a bitter pill that Iran should swallow. To do so, though very difficult under tough sanctions, officials need to find other sources of income.
They can invest on tourism as Iran is among the top countries in hosting touristic sites, establish an environment for a transparent competitive economy, close loopholes of corruption, involve competent persons in managerial posts, introduce a sound and workable tax system, end unnecessary subsidies, and more importantly prioritize research and development (R&D).
First published in our partner Tehran Times