Who will assemble a new "big puzzle" in the Asia-Pacific region
The 2019 Security Conference in Munich attracted so much attention not only due to the top-notch lineup of participants, but also to the keynote report released by the organizers as a curtain-raiser for the high-profile gathering.
Titled "The Great Puzzle: Who Will Pick Up the Pieces?" the Munich Security Report (MSR) was pitched as a recipe for preserving and strengthening the "liberal world order," which, according to the authors, is becoming increasingly fragmented and chaotic.
On the subject of global security the report was supposed to offer a careful examination of various aspects of security in key regions of the modern world, including, of course, the Asia-Pacific region (APR). Disappointingly, however, the report's "Regions" chapter said nothing about East Asia and the APR, with the "Actors" chapter containing just a lapidary mention of Japan, which is viewed by the authors as an outpost of the "collective West" in Asia.
That being said, the report's opening chapter still contains a brief paragraph about "the return of great power competition," including the course on confrontation with Russia and China, taken by the Trump administration. "Strategic thinking in China is increasingly based on the assumption that the United States is a superpower in decline, which will eventually have to give up its dominance. The Communist Party [of China] sees itself on the winning side of history."
Another section of the report looks at issues pertaining to regional security in East Asia and the Asia-Pacific region through the eyes of Japan and the established Western doctrine. It says, for example, that North Korea's nuclear program poses "an immediate threat" to Tokyo, and China's increasing power is a "long-term strategic challenge."
Therefore, the report's authors see Japan as being "at the forefront of countering China's regional influence," be it the Chinese Belt and Road Initiative (IPP), competition in the development of critical technologies, the development of the Comprehensive and Progressive Trans-Pacific Partnership, which entered into force in December 2018, or strategic cooperation in the "Quad" with Australia, India and the United States (Indo-Pacific Partnership).
What is really surprising here is the openly confrontational stance of the report's authors, who consider all the above exclusively as instruments of competition and opposition, not of potential partnership and cooperation. Meanwhile, China, which proclaimed a "win-win strategy" in its foreign policy, does not consider the Japan-dominated Asian Development Bank as a competitor to its Belt and Road Initiative, has been involved in multilateral consultations on the Comprehensive and Progressive Trans-Pacific Partnership, and would like to view the newly announced Indo-Pacific Partnership as being more than just a military-strategic alliance (no matter how anti-Chinese it may be), but also as a means of promoting trade and economic cooperation in the region.
The report also contains some curious observations about the Japanese government's desire to revise Article 9 of the country's constitution, which limits Japan's military capability to just Self-Defense Forces, while prohibiting it from having a full-fledged army. These aspirations, described by the report's authors as the "crown jewel" in Prime Minister Shinzo Abe's priorities, are rejected by the majority of the population of Japan itself and all its neighbors.
The report still emphasizes that while Japan spends only around one percent of its GDP (world's third largest) on defense, its Self-Defense Forces boast more personnel than Germany and more warships than France.
What the report fails to mention however, (save for just a brief mention of the Indo-Pacific Partnership), are attempts to create multilateral security negotiation and consultation mechanisms in East Asia and the Asia-Pacific region. Including the Russian-Chinese initiative to create an inclusive and "networked" regional security system, the security-enhancing effort being made by the ASEAN Regional Forum (ARF) and the East Asian Summit (EAC), and also by the Conference on Interaction and Confidence-Building Measures in Asia (CICA).
Overall, the Munich Conference Report is more disappointing than inspiring, not only by its lopsided, "West-centric" approach to global security, confrontational messages and its lack of attention to East Asia and the Asia-Pacific Region. What is even more important, however, is its misguided desire to reinforce the old "liberal world order," which apparently can no longer be put together from pieces of this "puzzle."
Instead of assembling this outdated puzzle (or gluing together a broken cup, if you will), why not giving a thought to a new world order, which is coming up to replace the old Euro-Atlantic "liberal" one?
First published in our partner International Affairs
The Difficulties of Balancing Military Confrontations in Europe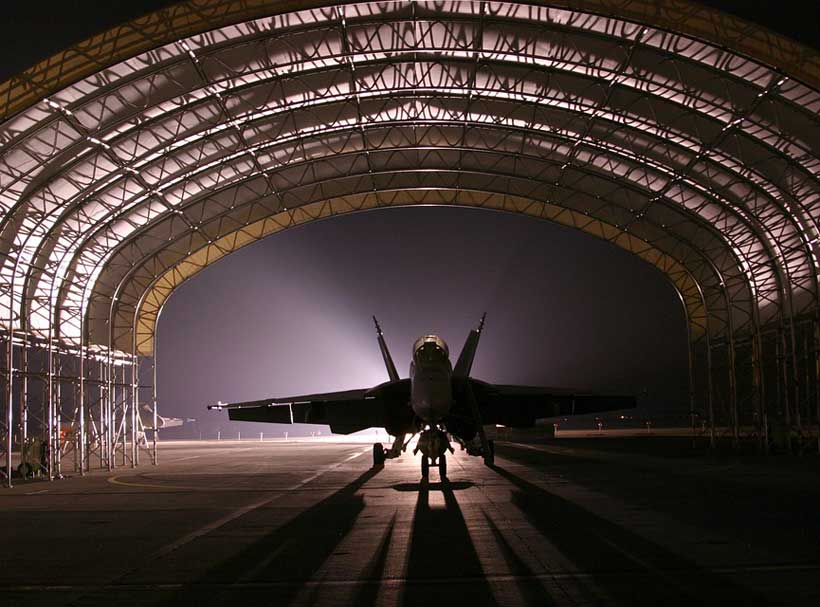 Tensions between the West and Russia since 2014 have created a tense military balance focused on Europe. There is an increasing armed activity that climbs up in the Baltic and Black Sea regions. These activities take forms such as deployment of troops, large-scale exercises, and close contact at common sea areas and borders. Although direct attack is not seen as a realistic scenario for both parties, current trends increase the risks of misunderstandings, dangerous accidents and uncontrolled escalation of tension. Although the existing communication channels have reduced the likelihood of undesirable results to date, the level of interaction between the parties is low.
Traditionally, the dispatch and management of tension-boosting threats is handled through trust-and security-building measures, as well as through weapons control tools. These are created to provide some degree of predictability to confrontations, to provide greater stability between intense political tensions. However, in the last two decades, a serious resolution of arms control mechanisms has been observed at the regional and global level.
This model even prevented the Ukraine conflict, which has its roots in the abolition of the Anti-Ballistic Missile Agreement of America and NATO's reluctance to approve the Conventional Forces (CFE) Agreement in Europe and the Adaptation Agreement of this agreement. Due to the perceived blocking policy of the West, Russia gradually withdrew from the second document after 2007 and also changed its previous positive attitude towards military security.
The process of building a stack of weapons since 2014 has been accompanied by discussions about the renewal of the Vienna document, which systematized confidence building measures, difficulties in the implementation of the Open Skies Treaty and a general sense of hopelessness within the arms control community.
The Treaty of Russian-American Mid-Range Nuclear Forces (INF), which ended on August 2, 2019, was the last element of the old set of institutions that fell from value. The future of the New Strategic Weapons Reduction Treaty, which remains the last solid document on the limitation of nuclear forces, is still pending.
In the midst of these developments, several high-level politicians encouraged the re-stability in Europe through the revitalization of treaty-based restrictions in the military field. For example, in 2016, German Foreign Minister Frank-Walter Steinmeier called for "Restarting arms control as a tried and tested tool for risk reduction, transparency and confidence in Europe".
Subsequently, his successor Sigmar Gabriel called for "preventing the damage of proven agreements". He then suggested: "We must do everything we can to protect and develop these contracts and, if necessary, show the courage to return to a new path, for example, the traditional weapon control system".
Calls for greater predictability in the face of deep divisions in Europe are definitely commendable. Thanks to these calls, arms control has re-entered the international agenda (primarily through the OSCE Structural Dialogue). However, it is not enough to try to protect the mechanisms and even the principles negotiated in the past for the success of the military restrictions.
It is important to reflect on major changes that make the straightforward application of old records less promising and require the redesign of the very basic principles of gun control dogmas.
Russia did not receive enough security guarantees from the West in the 1990s and 2000s. As a result, the level of mobility of the Russian military force and even the degree of unpredictability in the deployment became a compensation for the gap between NATO and conventional forces.
At the same time, it was a logical way to triangulate the combination of a large region, a relatively small population and a reduction in military spending. The drastic structural reforms implemented after 2008 and the large-scale instant exercises carried out by Moscow since 2013 have led to the establishment of new principles that have turned Russia into a more effective military force.
The desire to achieve more mobility also paved the way for NATO to decide to revive two powers related to logistics and transatlantic communication. These developments raised mutual concerns about the unpredictability of the other party in potential crises in Russia and the West.
These criteria may not be fully applied to new doctrinal priorities. Today's armies associate threats over time rather than geography, quality rather than quantity, and integrated networks, not specific weapon types. The size of the armies decreased, but the percentage of units with high readiness increased.
Therefore, applying advanced military systems carries the risk of miscalculations and misperceptions. It is not the real potential of technologically superior skills that have the greatest destabilizing effect, but the uncertainties about untested tools and applications.
For example, the strategic trilogy concept that featured during the Cold War (including intercontinental ballistic missiles, submarine missiles and heavy bombers) opposed the traditional split between the Land, Navy and Air Force. Today, it is important to think equally creatively about reducing complexity while maintaining the validity of any potential limitation in the military field on the one hand.
This does not necessarily mean that they will avoid any commitment. However, the current political transformations undermine European actors in an effort to organize military positions, making possible arrangements more fragile.
However, there is a qualitative difference between the current situations. At that time, concerns about Asia led to changes in regime design, these are very important for the fate of Asia today. Given the ongoing trends in power transition, Europe's prospect of isolation from external influences can be expected to decrease further. In terms of strategic stability, efforts to reinstate weapon constraints will be defined by the transition from a two-factor balance between Russia and the United States to a multilateral equation where China, as well as India and some other states, have a greater role.
This assessment shows that many of the premises developed for arms control in the second half of the 20th century were no longer valid. It is very important to adapt to the features that define modern agile forces to promote meaningful institutions that provide greater predictability and increased control. This requires the ability to regulate dynamic positions, qualitative criteria rather than quantitative criteria, and integration tools rather than only vehicles with striking capacity.
The need to reconsider the basic categories that define the various levels and aspects of military balance is not unimportant. In particular, strategic stability becomes an increasingly reduced concept, with the emergence of new skills that can affect it. Also, there are new ways to harass, force, and overthrow opponents outside of the war, which can disrupt stability. Since the ability to regulate depends on the ability to define regulatory objects, serious conceptual work should be done before possible negotiations on future weapon control.
Finally, global power transitions mean that successful arms control in Europe requires greater sensitivity to developments elsewhere. Regional actors must either find ways to minimize the wider reflections of local regulations in an increasingly interconnected world; either try to turn certain mechanisms into global norms; or design regimes to strengthen them, rather than putting pressure on other major areas of operation.
Nuclearization Of South Asia: Where Do We Stand Now?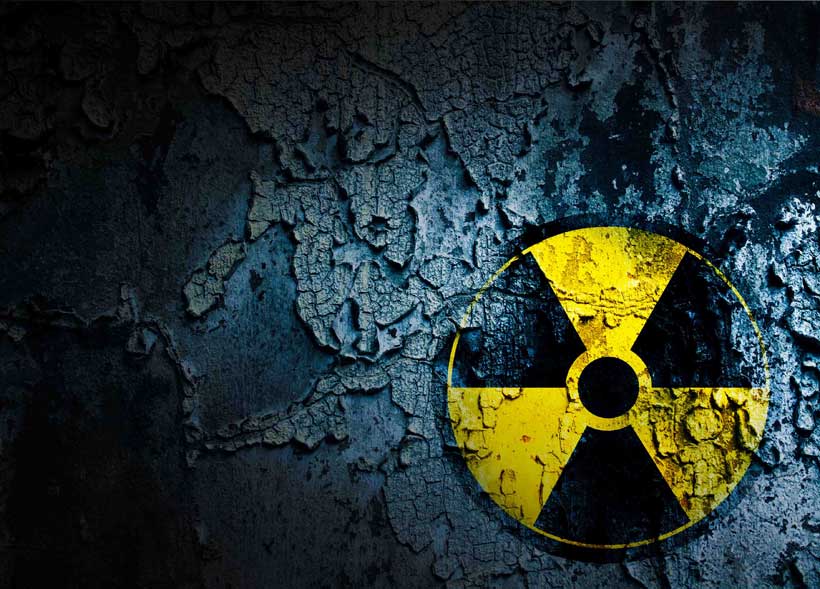 Pakistan-India relations have continued to deteriorate since the nuclear test of May 1998. Both the states have faced numerous crisis during which the nuclear weapons have played a very important role. Nuclear weapons have been an effective deterrent force and kept the conflicts from blowing into all-out war. All the recent events suggests that there is a dire need to take transitional measures to reduce the nuclear risks. Nuclear weapons are confusing pieces of technology as their efficiency of destruction is best established when they are not deployed and yet in the same breath, they are to be used when required. This dilemma is further demented when one state is enemy with the other on almost everything. Escalation is both inevitable and perhaps one of the most devastating missteps in nuclear deterrence; one that requires an impressive level of trust. To achieve such a barrier, conventional rivalries need to be revisited, caution needs to be reinstituted and communication needs to be uninterrupted.
From Massive Retaliation of John Foster Dulles to McNamara's Assured Destruction, nuclear bipolarity changed faces and paved ways for agreements and treaties to replace escalation and deployments. From direct engagements to proxies, from installation of hotlines to breaking ice and bilateralism, even when there was hope the world still endured in fear of an all-out devastation. Still, after all this, what lessons were learnt? How was 'responsible nuclear weapons state' defined? More importantly, what was the yardstick beyond which no state possessing such technology dare not tread? States possessing nuclear weapons technology decided not to escalate beyond a certain point and declared that no matter the trust deficit, they were supposed to always adhere to bilaterally settle their disputes. Even after two decades of nuclearization Pakistan and India, admirers of nuclear learning and experts of nuclear deterrence, perhaps were and might still are devoid of such bilateral convictions.
Looking at all the crisis situations in past most importantly the 1999 Kargil conflict, where the things escalated too quickly under nuclear overhang the question arises whether South Asia learnt anything on how close the Kargil was to a showdown of unimaginable proportion? Talking about more recent event 'Pulwama', Whatever happened after Pulwama in 2019 cannot be merely set aside as an emotional rhetoric, it was an actual sub-conventional engagement which had the potential to escalate. Like Kargil Pulwama was a chance to reexamine exactly what went wrong for things to go this far. Instead, India initiated overhauling of its force posture and Pakistan played along. South Asia went from Cold Start to Tactical Nuclear Weapons, from asymmetric confrontations to trans-border infiltrations and from hostilities at Line of Control to Abhinandan's failed leap for glory. Instantly, everyone started crying war with no one to vouch for peace. What we see now is Indian prompted continued escalatory trajectories, distorted sense of stability, a desperate call for third-party mediation and a complete lack of bilateralism.
Nuclear deterrence, in its generic understanding, requires engaging parties to manifest caution while communicating their strategic posture. Confidence Building Mechanisms in that regard are important but as standalone systems are usually inefficient in dealing with their desired results. Soviet Union's iron curtain is what caused Cuban Missile Crisis but even a man like Khrushchev realized what could have happened and resorted to engaging with Kennedy. For Narendra Modi and his cabinet, the idealized fog of war cast by an iron curtain of fear/ compellence is much more desirable than a chance at cooperation/dialogue. Bilateralism via Track-II might be fruitful but considering how much we distrust one another, it's highly likely that all such actions would eventually be put to unnecessary speculation of possessing vested interest. Pakistan and India might not resort to an all-out confrontation but their trust deficit is enough to keep low-yield kinetic engagements alive. Pakistan fears for a false flag terrorist activity from India while India is wary of Pakistan trying to internationalize what it considers to be a bilateral issue.
In the past we have seen that issues between India-Pakistan are never resolved instead the hostility has increased so much that mitigation of the conflict looks like a farfetched idea. Both states need third party to get running the wheel of diplomatic engagement. Nuclear strategy is not a circular motion rather it is a spiraling affair with each turn graduating it to a new occasion whilst remaining hinged to a singular immovable point of connection. If nuclear deterrence keeps rotating without graduating, it tends to wear out its capacity to deter. What happens next is either another Kargil or something even worse. Pulwama, like Pathankot was a chance for both states to engage positively whilst maintaining their adversarial relationship and even now things are, in a way, plausible for this to occur. Threat, in this context, is how the current trajectory is moving from trust deficit to zero tolerance which can lead to incalculable repercussions.
If both India-Pakistan do not learn any lesson from the past then the future might not be very welcoming. . Nuclear deterrence is as important as it is frightening and Mutually Assured Destruction is almost certainly a final outcome if bilateralism is sacrificed at the altars of diplomatic inflexibility. An arms race without restraint is as dangerous as an uncontrolled escalation of sensitive flashpoints and both strategies are corrosive if taken without mutual consent.
22 Years of Nuclearization of South Asia: Current Doctrinal Postures
May 2020 marks the 22nd anniversary of the overt nuclearization of South Asia. The evolved nuclear doctrinal postures of both India and Pakistan have been a key component of their defence and security policies. During this period; India has undergone gradual shifts in its nuclear doctrinal posture. The Indian posture as set out in the 1999 'Draft Nuclear Doctrine' (DND) was based on an assertion that India would pursue the 'No First Use' (NFU) policy. The first amendment to this posture, which came out in January 2003, was based on a review by the Indian Cabinet Committee on Security (CCS) of the nuclear doctrine. It stated that if India's armed forces or its people were attacked with chemical and biological weapons, India reserves the right to respond with nuclear weapons. This review could, therefore, be considered a contradiction to India's declared NFU policy at the doctrinal level. On the basis of this notion, it could be assumed that India has had an aspiration to drift away from its NFU policy since 2003.
Subsequently, the notion of a preemptive 'splendid first strike' has been a key part of the discourse surrounding the Indian and international strategic community since the years 2016-2017. According to this, if in India's assessment, Pakistan was found to be deploying nuclear weapons, in a contingency, India would resort to such a splendid first strike. With such a doctrinal posture, India's quest for preemption against Pakistan seems to be an attempt to neutralize the deterrent value of Pakistan's nuclear capabilities. In this regard, India has been constantly advancing its nuclear weapons capabilities based on enhanced missile programs and the development of its land, sea, and air-based nuclear triad thus negating its own NFU policy. This vindicates Pakistan's already expressed doubts over India's long-debated NFU policy. Such Indian notion would likely serve as an overt drift towards a more offensive counterforce doctrinal posture aimed at undermining Pakistan's deterrence posture. This would further affect the strategic stability and deterrence equilibrium in the South Asian region.
India's rapid augmentation of its offensive doctrinal posture vis-à-vis Pakistan is based on enhancing its strategic nuclear capabilities. Under its massive military up-gradation program, India has developed the latest versions of ballistic and cruise missiles, indigenous ballistic missile defence (BMD) systems in addition to Russian made S-400, nuclear submarines, and enhanced capabilities for space weaponization. In the same vein, India's aspiration for supersonic and hypersonic weapons is also evidence of its offensive doctrinal posture. Furthermore, India has been carrying out an extensive cruise missile development program having incredible supersonic speed along with its prospective enhanced air defence shield. Through considerable technological advancements India has shifted its approach from a counter-value to a counter-force doctrinal posture, as it demonstrates its ambitions of achieving escalation-dominance throughout the region. These technological advancements are clear indicators that India's doctrinal posture is aimed at destabilizing the existing nuclear deterrence equilibrium in South Asia.
Pakistan, on the other hand has been threatened by India's offensive postures and hegemonic aspirations. Consequently it has to maintain a certain balance of power to preserve its security. Pakistan's doctrinal posture is defensive in nature and has over the years shifted from strategic deterrence to 'full spectrum deterrence' (FSD) by adding tactical nuclear weapons which, it claims, falls within the threshold of 'minimum credible deterrence'. In this regard, Pakistan too has developed its missile technology based on; short, intermediate, and long-range ballistic missiles. Pakistan's tactical range 'Nasr' missile is widely regarded as a 'weapon of deterrence' aimed at denying space for a limited war imposed by India. The induction of 'multiple independent reentry vehicle' (MIRV), the development of land, air and sea-launched cruise missiles and the provision of a naval-based second-strike capability have all played a significant role in the preservation of minimum credible deterrence and the assurance of full-spectrum deterrence at the strategic, operational and tactical levels.
Contrary to India's declared NFU policy, Pakistan has never made such an assertion and has deliberately maintained a policy of ambiguity concerning a nuclear first strike against India. This has been carried out to assure its security and to preserve its sovereignty by deterring India with the employment of Full Spectrum Deterrence (FSD) within the ambit of Credible Minimum Deterrence. This posture asserts that since Pakistan's nuclear weapons are for defensive purposes in principle, they are aimed at deterring India from any and all kinds of aggression. This has been evident from recent crisis situations as well during which Pakistan's deterrent posture has prevented further escalation. Therefore, even now Pakistan is likely to keep its options open and still leave room for the possibility of carrying out a 'first strike' as a viable potential deterrent against India if any of its stated red lines are crossed.
Hence, the security dynamics of the South Asian region have changed significantly since its nuclearization in 1998. The impact of this has been substantial and irreversible on regional and extra-regional politics, the security architecture of South Asia, and the international nuclear order. As has been long evident India has held long term inspiration to become a great power. There have been continuous insinuations about the transformations in India's nuclear doctrinal posture from 'No First Use' to counterforce offensive posture. The current security architecture of South Asia revolves around this Indian behavior as a nuclear state. In contrast, Pakistan's nuclear doctrine is based solely on assuring its security, preserving its sovereignty, and deterring India by maintaining a credible deterrence posture. Based on the undeniable threats from India to its existence, Pakistan needs to further expand its doctrinal posture vis-à-vis India. This would preserve the pre-existing nuclear deterrence equilibrium and the 'balance of power'in the South Asian region.