US-Vietnam economic relations: The China factor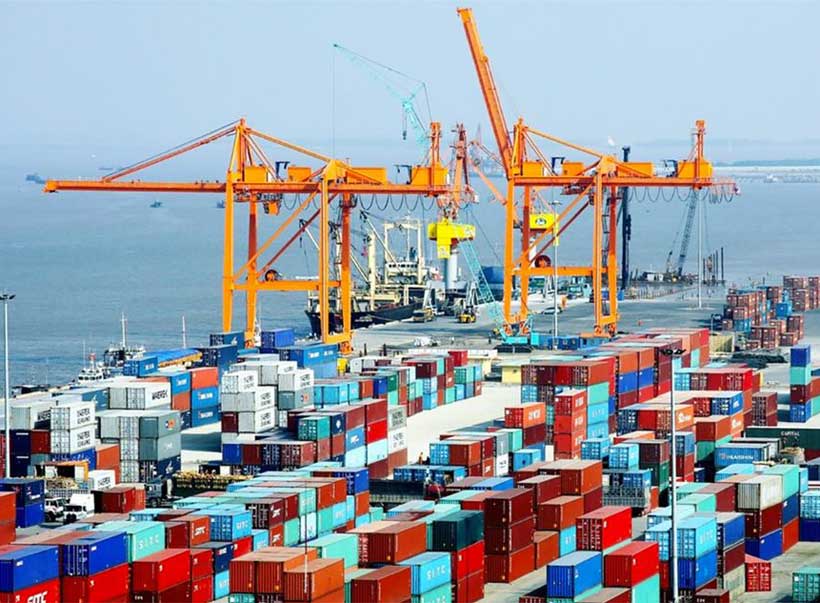 While addressing a joint Press Conference at Hanoi, after his summit, with North Korean Leader Kim Jong Un, US President, Donald Trump spoke not just about the Summit, but also the current state of US-China relations. Trump criticized his predecessors, for not doing enough to address the trade imbalance with China, while also making the point, that he was all for China's economic progress and growth, but not at the cost of the US.
If one were to look beyond the Summit in terms of the US-Vietnam economic relations, top US companies – Boeing and GE electric sealed some important deals.
Given the focus of Trump's visit (which was the Summit with North Korean leader) perhaps these deals did not draw the attention they ought to have. The fact is that the US has begun to recognise Vietnam's economic potential, as well as geo-political significance in Asia. This paper will give a backgrounder to Vietnam's economic growth story in recent years, some of it's key strategic relationships and then examine the nature of the China-US-Vietnam economic triangle.
Vietnam's growth story: The key reasons
There is absolutely no denying the fact, that Vietnam has emerged as an important engine of economic growth within Association of South East Asian Nations (ASEAN) region in general, and has been able to emerge as a top performer within Cambodia, Myanmar, Laos, Vietnam (CMLV) bloc in particular Economic reforms (doimoi) began over three decades ago in 1986. In recent years, some of the key factors which have driven Vietnam's growth story, especially its success in drawing FDI are; a large labour force (57.5 million), lower wages for workers (there are varying estimates, but the wages of production workers are estimated at around 216 USD, monthly, and this is half of what labour would charge in China). Electricity too is way cheaper in Vietnam than other competitors in the ASEAN region. As of June 2018, Vietnam charged 7 U.S. cents per kilowatt hour, while the cost of electricity in Indonesia was 10 U.S. Cents, and Phillipines charged nearly thrice the amount — 19 U.S. Cents.
If one were to look at the growth and FDI figures, they are a clear reflection of Vietnam's success. In 2018, Vietnam's growth rate was estimated at a little over 7% (7.08) this was the highest in 11 years. Disbursed FDI into Vietnam was estimated at19.1 Billion for the year 2018 (disbursed FDI for three years was estimated at well over 50 Billion USD). Total FDI for the year 2018 was estimated at 35 Billion USD. Japan with over 8 Billion USD was the single largest investor in 2018. Other countries which have a strong presence in Vietnam are South Korea and Singapore. China is the 7th largest investor in Vietnam. One of the major attractions apart from the economic potential is the country's location (it is easier to expand to other countries like Myanmar, Laos and Cambodia)
As a result of growing consumer demand and increased tourism, revenues from Retail Sales and Consumer Services and Travel and Tourism also witnessed a significant increase in 2018. Revenue from retail services was estimated at over 190 Billion USD, while from travel and tourism was nearly 2 Billion USD. The increased revenue from travel and tourism it is driven by the rise in tourism in 2018 (almost 20 percent)
Vietnam has close trade relations with both China (Vietnam is China's largest trade partner in ASEAN) and US. Bilateral trade between both countries for the period January-November 2018 was estimated at 97 Billion USD, though this was heavily skewed in favour of Beijing (the total trade deficit was over 20 Billion USD). In the case of US-Vietnam trade, it is heavily skewed in favour of Vietnam (US runs a trade deficit of over 25 Billion USD).
Strategic Importance
Vietnam's strategic importance is also increasing. Even before the recent Trump-Kim Jong UN Summit, Vietnam has hosted a number of important events in recent years such as the Asia Pacific Economic Cooperation meeting in 2008 (in Hanoi) and in 2017 (in Danang), the high-powered World Economic Forum in 2018, and frequent ASEAN summits.
It is strengthening defense and security ties with Japan, US and India in recent years. One of the key reasons for this pro-active strategic outreach is the China factor.
During former Vietnam President, Truong Tan Sang's Japan visit, both sides issued a joint statement which referred to the need for upgrading the bilateral relationship to an "Extensive Strategic Partnership for Peace and Prosperity in Asia'. The joint statement made references to closer security cooperation, the joint statement made mention of Japanese assistance for capacity building of it's maritime enforcement agencies. Both sides also reiterated their shared opinion on the South China Sea Issue as well as denuclearization in North Korea. In July 2018, Japan and Vietnam held the 6th Defence Policy Dialogue (this was co-chaired by Deputy Defense Ministers of both countries. In September 2018,a Japanese Maritime Self-Defense Force (JMSDF) submarine Kuroshio docked at Cam Ranh International Port in Kham Hoa on September 17. While security cooperation has been increasing in recent years, this development emphasized the increasing convergence of both sides on important geo-political issues. Japan has also been batting for greater Japan-Vietnam cooperation in the context of the Indo-Pacific. The Japanese PM, in an interview, in February 2019 reiterated the need for a stronger Japan-Vietnam partnership for pushing forward the idea of a 'Free and Fair' and 'Open' Indo-Pacific.
Vietnam has also been bolstering strategic ties with the US. In July 2017, Washington and Hanoi conducted the 8th Naval Engagement Activity. The United States is also providing support for Vietnam's participation in UN peacekeeping operations. In 2018, more than four decades after the end of the Vietnam war, US Navy aircraft carrier USS Carl Vinson arrived in the city of Danang a key battle ground during the war. This was an important step in the context of strategic cooperation between both countries, but to send a message to China that the latter's militarization and aggression over the South China Sea issue will not be taken lying down.
Vietnam is also enhancing security ties with Japan and India. During his visit to Vietnam in 2016, Indian PM Narendra Modi had offered a credit line of 500 Million for defense cooperation. During Vietnamese President Tran Dai Quang both sides resolved to work jointly for a 'free and prosperous' Indo-Pacific.
While Vietnam has been strengthening it's strategic ties with the above countries, it has been a tad cautious with regard to the Indo-Pacific narrative and has said that was against any military alliance as this would have an adverse impact on security in the region.
US-Vietnam relations
If one were to look at the trajectory of US-Vietnam relations (which were influenced by the baggage of the war) have steadily increased over the past two decades. Both sides have made efforts to put behind the acrimony arising out of the Vietnam war – though this is extremely tough given the fact that was amongst the bloodiest conflicts of the 20th century. Some important steps were taken in the 1990's during the Presidency of Bill Clinton. In 1994, US lifted the trade embargo against Vietnam. A bilateral trade agreement between both countries came into being in 2001 after it was approved by the US Congress as well as the Vietnamese National Assembly.
During the Obama Presidency again crucial steps were taken to strengthen the economic relationship. The Trans Pacific Partnership (TPP) signed in 2015 for which Obama pushed would have benefited Vietnam immensely as the South East Asian Country would have gained preferential access to US market.
President Trump did make the massive trade deficit with Vietnam an election issue, and US exit from TPP was a setback but a number of important developments have taken place in the context of US-Vietnam bilateral ties. In May 2017, during the Vietnam President's, Nguyen Xuan Phuc visit to the US, deals worth 8 Billion USD (two major US companies were Caterpillar and General Electric) were signed between both sides. Trump mentioned the US' trade deficit and hoped to balance that over a period of time.
While addressing the APEC Summit in November 2017, the US President had a word of praise for Vietnam's economic progress:
….' Vietnamese economy is one of the fastest-growing economies on Earth. It has already increased more than 30 times over, and the Vietnamese students rank among the best students in the world..'
China-US-Vietnam triangle
After the China-US trade wars many argued, that Vietnam could be the biggest beneficiary. So far, Vietnam has benefitted (export orders to certain sectors have witnessed a rise) but not in a dramatic way (some companies are likely to relocate from China with Vietnam being a possible choice, but current evidence suggests that this has not happened on a large scale.
Deals signed during Trump's Vietnam visit: How China has sensed an opportunity
As mentioned earlier, during the US President's Vietnam visit a number of significant deals were signed. Viet Jet will buy 100 Boeing 737-Max jets and 215 GE/CFM joint venture engines, Bamboo Airways (a start up owned by Hanoi-based conglomerate FLC Group) is buying 10 Boeing 787-9 jets.
U.S.-based aviation technology company Sabre also inked a deal with the flag carrier Vietnam Airlines. The deal estimated at 300 Million USD is supposed to help Vietnam Airlines in upgrading its digital abilities, and to achieve its aim of becoming a digital airline by 2020. Total deals signed during Trump's visit were estimated at 20 Billion USD.
The China-US-Vietnam triangle is interesting not just from a historical context, but also an economic dimension. What is significant is that while there is talk of US-China trade wars and the likely benefit for Vietnam, Beijing kept a close eye not just on Trump's statements with regard to North Korea, but also the deals signed during his Vietnam visit.
An article in Global Times makes a mention of how China can be part of the global production chain through a "completion and delivery center" in Zhoushan, East China's Zhejiang Province. Interior work of over 700 planes can be completed in this centre.
The focus of the Trump visit was North Korea, the deals signed will give a boost not just to economic ties between Vietnam and US, and are a clear illustration of how much importance Trump gives to big ticket business deals. It is interesting to see the approach of China towards these deals, while keeping a close watch on the outcomes of the summit with Kim Jong Un, China also closely watched the economic outcomes of the visit and analysed how it could benefit from the same.
The conclusion of the article is especially interesting:
'China has no reason to be jealous of Trump's economic gain in Vietnam. In contrast, we hope the US can increase economic interaction with enterprises in Southeast Asian countries. Hopefully, everyone can learn that economic engagement is not a zero-sum game'.
Conclusion
The China-US-Vietnam triangle is important, not just in the strategic context especially with regard to the South China Sea Issue as well as the aim of achieving a 'Free and Fair Indo-Pacific'. As for the economic context, both Trump and the Chinese are equally transactionalist and it is interesting to see Beijing de-hyphenate US' strategic ties with Vietnam from the economic relationship.
South China Sea of brewing troubles and its implications for India
For years, China, Brunei, Taiwan, Malaysia, Philippines, and Vietnam have contested overlapping claims to hundreds of coral reefs, features, and islets in the South China Sea. China's man-made islands fortified with airstrips, anti cruise missiles, control towers, naval bases has allowed it to assert its sovereignty vigorously and poised it to seize greater control of the sea. As it's economic and military position bolstered, it resorted to bullying its small neighbors by illicitly entering their territorial waters or by hindering their oil and gas explorations in the disputed waters. China hoped that it would seek to buy the acquiescence for its terrorizing tactics by luring them into economic incentives and its dubious intentions for a stable and secure South China Sea. But Indonesia, Malaysia, and Vietnam, frustrated with the status quo, are defying China's dominance in the region turning the region into a new geopolitical flashpoint.
Recently, Indonesia, who for years avoided an open confrontation with its economic partner, locked horns with China as it sent warships and F16 fighter jets off the coast of Indonesia's Natuna Islands to fend off Chinese fishing vessels in its exclusive economic zone, which China considers its fishing ground. Indonesia's patience with China's maverick overtures has worn thin since 2016 as it has been repeatedly countering the poaching of its vessels by the Chinese coast guard in Indonesia's backwaters. These counteractive measures are a testament to Indonesia's tilt to a more proactive role to curb Chinese aggression.
Another conspicuous development that raised eyebrows was Malaysia's submission to the UN for a greater share of the continental shelf beyond 200 nautical miles of its EEZ, which happened to overlap with China's claim on the entire Spratly islands (nine-dash line). Currently, Malaysia occupies five islands in Spratlys and lays claims to 12 islands. The submission is linked to a related application that Malaysia and Vietnam made 10 years ago, which met staunch opposition from China's UN mission. Mahathir, who ascended to power on the wave of simmering domestic discontent against China's pervasive economic influence, resorted to legal arbitration to possibly have added leverage over the negotiations related to the Chinese funded BRI projects which are notoriously known for pursuing debt-trap diplomacy.
In the wake of the Philippines, Cambodia, and Brunei openly courting China, the US seeks to warm up to Vietnam, the most vocal adversary to China's boisterous aggression in the South China Sea. The latest defense paper of Vietnam indicates that it is going to desist from hedging bets between the US and China and call on the foreign powers to assist their regional endeavors in constraining China's outreach in the region. After the month's long confrontation with China over its survey vessels into Vietnam's exclusive economic zone near Vanguard Ban, and Beijing's coercion of Hanoi to prevent hydrocarbon drilling in its own territorial waters with foreign partners, Vietnam introduced maritime militias which will escort the fishing fleets in the strategic resource-rich waterway to counter China's fishing militias ships.
Ironically, a country like the Philippines, who restored to law fare first in 2016, where the international arbitration panel ruling favored the Philippines and struck down China's unilaterally declared nine-dash line, has preferred to bilaterally settle the maritime disputes in contested waters through peaceful means and dithered from consolidated deterrence to oppose Beijing claims. Embracing China's billion-dollar investment in the construction of ports and the telecommunication sector signifies a tilt towards Chinese orbit at a time when the Philippines is threatening to end a Visiting Forces Agreement with the US.
ASEAN's ability to speak as a common voice on sensitive issues such as on sovereignty and territorial disputes has been under the scanner for years. China capitalizing on its economic supremacy has managed to keep a short leash on its Southeast Asian neighbors, thus it is unlikely that ASEAN will directly denounce China's hawkish behavior in the South China Sea. In 2017 ASEAN summit held in Manila, China's hard lobbying led ASEAN to drop its mention of "China's reclamation and militarization of the South China sea islands". Cambodia, China's most staunch ally in Southeast Asia during its chairmanship of ASEAN, for the first time in its history, obstructed ASEAN from issuing a joint communiqué that insisted on mentioning a reference of China's territorial disputes with ASEAN countries in the South China Sea. Cambodia to grovel China also stated that ASEAN cannot be "a legal institution" for settling territorial claims in the South China Sea.
The most fatigued issue of the Code of Conduct between China and ASEAN, which is set to be concluded in 2021, will further expose ASEAN's fraying institutional mechanism due to its flawed consensus-building process where any ASEAN member can mute  ASEAN'S voice by issuing a veto over any joint resolutions or statements.  If China is successful in framing a nonbinding COC and codifying the clause of ending foreign armed forces in the region, it will make the COC dead on arrival.  China can exploit it as a diplomatic tool to justify its unilateral disruptive actions by including ambiguous and imprecise language. Further, China will not adhere to any COC as it has repeatedly been flouting international laws without paying any heed to the international arbitration tribunal's ruling sought by the Philippines. It will lead to further erosion of the ASEAN centrality as some member states like Cambodia and Brunei might  openly support China buttressing China's views  that Asean should not be a party to the south china sea disputes and rather solve  the issue " "bilaterally". 
China's recurrent aggressive posturing in the region through the grey zone tactics such as that of sending fishermen, geological survey ships, and coast guards in the other claimants' territorial waters will irk Vietnam, Malaysia pushing them to take a harder line on the dispute resolution through multilateral intervention of the US Australia, and Japan. In this way, China might lose at its own game. Instead of bringing its neighbors to the negotiating table to accept Chinese prescribed terms of COC, they will be impervious to China's threats, and its unabashed maritime expansion will propel them to enhance their strategic ties with the US and step up joint naval exercises with the US, Australia, Japan and India.
The South China Sea symbolizes an arena of China's naval prowess hence; it has shown the audacity to enter its rival claimants' exclusive economic zone. This show of subtle coercive power is not only limited to Southeast Asian littoral states, but also India's maritime backyard in the Andaman Sea. Last September the Indian Navy expelled China's research vessels from its exclusive economic zone near the Andaman and Nicobar islands. These research vessels portray a significant threat to Indian strategic interests as they could be mapping characteristics of water to enhance its submarine warfare and deep-sea mining capabilities. China, being cognizant of India's redlines, has resorted to such subtle intimidation, thus abstaining from directly challenging India's sovereignty claims, or drawing in closer proximity to the Indian coastal states with pernicious intent.
China has been making inroads in the eastern Indian Ocean region through the development of strategic Kyaukpyu deep seaport in Myanmar giving it direct access to the Bay of Bengal, talks about constructing a secret naval base in Cambodia, and 100km long km long canal in Kra isthmus in Thailand bypassing strait of Malacca, a critical lifeline for China's energy supplies. Apart from encircling India, China's expanding naval influence astride India's Andaman and Nicobar islands stems from its need to diversify its energy supply routes as the maritime traffic to the Strait of Malacca has to traverse through the Andaman Sea, leaving China's critical energy supplies vulnerable to a blockade from its foes. Other points of leverage are its control of ports in Pakistan, Maldives, Sri Lanka, Bangladesh and now Myanmar which serve as a refueling and resupply stopover to Chinese naval vessels and warships, which patrol the critical entry checkpoints in the IOR. This, in turn, would ensure sustenance to its naval forces enabling nimble deployment in any event of war providing a strategic edge over its adversaries.
In a great game of power competition between India and China, the navy's rapid modernization has led China to dominate the waters of Indo Pacific.   China has tripled the number of frigates, cruisers, destroyers, attacked guided missile submarines, and nuclear attack submarines. China has been modernizing its submarine fleet and indigenously developing aircraft carriers, and conducting joint military drills in the western Indian Ocean region with Iran and Russia showing its naval superiority in the region. It has been also squeezing India on the Kashmir issue, its membership in NSG, while challenging India's dominance in its backyard by establishing a palpable constabulary presence in the Andaman Sea through its submarines and research survey vessels exhibiting its veiled influence in the region.
Indian Navy, which envisions the role of being a "net security provider" in the IOR and enhances the capacity building of its littoral states, is itself facing modernization deficiencies due to recurring budgetary constraints, procurement delays, corruption, and red-tapism. This year's obfuscated defense budget allocated for the Navy will lead it to pullback its capacity enhancement plans of becoming a 200 ship fleet by 2025 and will also lead to cut down on procurement of the most needed naval assets like countermeasure mine vessels, early warning helicopters, fleet support ships, aircraft carriers. This raises serious questions about the Indian Navy's ability to navigate through the most common threat of mines which impinge considerable damage to the large ships off the coast.
China's increasing military build-up has thus pinched India to drop its self imposed restraint and reinvigorate the QUAD. Along with upgrading the QUAD engagement to the foreign ministerial level , and India's consideration of inviting Australia for the trilateral Malabar exercises with Japan and USA this year suggests India's growing seriousness in giving Quad a semblance of the formal security alliance, eliciting chagrin from China. India's exclusion of China from its largest-ever multinational naval drills construes that as long as incompatibility prevails between India and China visions for the Indo Pacific, New Delhi through such naval exercises will try to deprive China of the significant shared interoperability mechanism vital for overhauling Navy's strategic maneuvers, and through these exercises ensure synergy of the free and open Indo Pacific doctrine. It is also a benign way to reinforce its naval preeminence in the Asian nautical commons when India feels a sense of unease with China's naval forays in its backyard.
India may further milk out on growing frustration of Indonesia and Malaysia with China's hooliganism and find a common cause to augment its defense cooperation. China is riding roughshod despite retaliatory responses from its Southeast Asian neighbors. Its bullying of Southeast Asian littoral states is a harbinger to how it may treat the neighbors in the future. The only positive development is the US's "piecemeal" efforts in the form of mounting freedom of navigation operations in the Taiwan straits and South China Sea. It further pricked Beijing by buttressing defense aid to Vietnam and Taiwan. While we can expect deeper defense cooperation between core ASEAN Nations and external powers like US, Australia, Japan, the US's security commitment towards the region will hinge on China's actions and the accordingly both the parties in their heated rivalry will pull the strings of the ASEAN's countries security and economic fragile thrust points to overpower each other. For now, China should make peace with the fact that its thirst for conquering the seas risks skewing power asymmetry in the US's favor as the ASEAN nations will tilt towards the US for counterpoising Beijing's rise in the Asia Pacific.
With the geopolitical fault lines in the region coming to the fore, ASEAN will now be under scrutiny for managing the delicate dancing act between its strategic allies US, and its leading trade partner China. It will also be interesting to see how Vietnam presiding this year's ASEAN chair handles the South China Sea dispute balancing the economic and strategic priorities of the group.
Political advantage through aid or trade: India's knee jerk on Malaysia and Turkey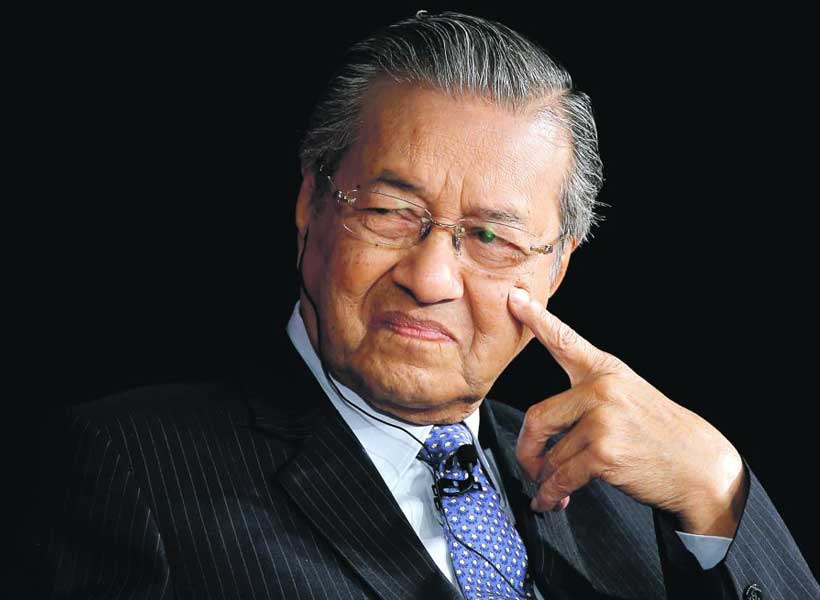 In today's market economy, no country can live in economic isolation (sakoku). The USA (or its proxy India) has a flexible format to dub or delete a country as axis of evil, sponsor of terrorism or pariah (Tamil paraiyar, outcastes), or rogue (Iran, Sudan, North Korea, Cuba, Venezuela). Ottoman Empire was persecuted as an outcast by European States since the Treaty of Westphalia in 1648 until the nineteenth century on a `religious basis'.
Geldenhuys points out criteria for declaring a state pariah._ having 'artificial borders' (Iraq), siege mentality, anti-West sentiments and desire to subvert the international status quo (Pakistan?), or not being a considerable `world power'. China being a `world power' is not pariah despite its human-rights complaints in Xinjiang.
Through aid to or trade with states, India is now influencing not only internal but also external policies of countries: Rafale deal with France, likely helicopter and air defence deal with USA, trade relations with Saudi Arabia and the United Arab Emirates.
In Sri Lanka, India brokered to remove Mahinda Rajapaksa from office 2015. Rajapakse had given China strategic entry into Sri Lanka, by leasing out Hambantota port to China and allowing it to build Colombo port and dock its submarines in Sri Lanka. Now Sri Lanka has handed over control of Humbantota to India. India gave $45.27 million aid to develop KKS harbour in Sri Lanka (Jan 12, 2018).
India extended 2.1-billion Nepalese Rupee (NR) aid to Nepal as reimbursement of the first tranche of housing support to 42,086 governments of India- supported beneficiaries in Nuwakot and Gorkha districts. It pledged Nepal US $1 billion aid and soft loan (25%) for Nepal's post-earthquake.
She pledged to contribute Rs 4500 crore to Bhutan's 12th five-year plan (2018 to 2023). It completed Mangdhechu Hydroelectric project and Ground Earth Station for South Asia Satellite and launch of RuPay card in Bhutan. Besides, it committed assistance of Rs 4,500 Crore for implementation of development projects and Rs 400 Crore for transitional Trade Support Facility during Bhutan's 12th Five Year Plan (2018 – 2023). Under the 12th 5-Year Plan, 51 large and intermediate projects and 359 Small Development Projects (SDPs)/High Impact Community Development Projects (HICPDs) are being carried out. India's commitment to the 12th Plan constitutes about 14.5 per cent of the Plan outlay which is around 38.75 per cent of the capital outlay and 71 per cent of the total external assistance.
To Bangladesh, India extended three $8 billion loans. A total of 1.16 gigawatts of power is now being supplied by India to Bangladesh. The increase, in the reckoning of the Prime Minister, signifies a "quantum jump from megawatts to gigawatts and is symbolic of a golden era" in bilateral ties. Markedly, Mamata Banerjee has pledged to raise the power supply to Bangladesh to 1,000 MW. Though electricity will not be a substitute for Teesta water, the plan to boost power supply is on anvil.
Launching the 'Act Far East' policy, India's Prime Minister Narendra Modi announced (September 5, 2019)that India will give a line of credit worth US$ 1 billion to Russia for the development of Far East.
India has provided Lines of Credit worth $ 96.54 million to Niger for projects in transport, electrification, solar energy and potable drinking water. It granted $15 million to Niger for organising African Union Summit
Opposed to China's Belt-Road Initiative, India and Japan, meanwhile, have launched their own joint initiative in the shape of Asia-Africa Growth Corridor (AAGC) for undertaking development and cooperation projects in the African continent.
Relations with Malaysia and others
Malaysian prime minister Mahathir Mohamad views on Kashmir and the Citizenship (Amendment) Act (CAA) irked India. He had said in September that India had "invaded and occupied" Kashmir. He was joined by Turkey's President Recep Tayyip Erdogan, who said that India had virtually imposed "a blockade" on Kashmiris. About Citizenship Amendment Act, he commented he was "sorry to see that India, which claims to be a secular state, is now taking action to deprive some Muslims of their citizenship". India lodged a formal protest stating that it went against the accepted diplomatic practice of "non-interference in each other's internal affairs".
Already, India was angry as Malaysia refused to hand over Indian Islamic tele-evangelist Zakir Naik. He was given asylum in Malaysia in 2018 despite the Indian allegations of money laundering and "hate speech". Prime Minister Mahathir Mohamad's views on Kashmir and the Citizenship Amendment Act irked the Indian government, which retaliated by unofficially stopping the import of palm oil from the country.
Nepal, too, will be affected by the de facto Indian ban on Malaysian palm oil. Malaysian palm oil is refined in large quantities in Nepal and exported to India.
Malaysia may retaliate if India is unrelenting in its decision to stop the import of palm oil. Mahathir Mohamad's media adviser has called for tighter regulations for Indians working in the country and a reciprocal ban on the import of Indian products. More than 100,000 Indians are employed in Malaysia, constituting more than 6 per cent of the foreign workforce.
The Indian government has also sought to penalise Turkey by not allowing it to bid for construction contracts.
Mahathir Mohamad, along with Erdogan and the Pakistan Prime Minister, Imran Khan, had in fact agreed to organise a "global Islamic forum" to highlight the major issues facing the Islamic community worldwide, including in Palestine and Kashmir. Under pressure from Saudi Arabia and the United Arab Emirates, Imran Khan cancelled his visit to the Islamic Forum meeting in Kuala Lumpur in December at the eleventh hour even though Kashmir was sought to be highlighted. Erdogan said that the Saudis had threatened to withdraw their financial backing to Pakistan and send back the large numbers of Pakistanis working in the kingdom.
Indonesia, too, succumbed to pressure from the Arab monarchies and excused itself from the three-day meet at the last minute.
While all peripheral countries are growing by leaps and bounds, Pakistan is engrossed in bail-out-centred siege mentality. To avoid being isolated, Pakistan should promote national harmony to emerge as a `world power' to be reckoned with as a beacon of democracy.
Youth for Youth: YALPI in Thailand
BANGKOK – 100 young people from all over ASEAN and Asia spent their weekends in Chulalongkorn University, Thailand thinking of the best possible ways to improve ASEAN integration.
Founded four years ago by a group of students at Political Science Faculty, Chulalongkorn University, the oldest university in Thailand, the Young ASEAN Leaders Policy Initiative has grown in size and scope.
From a handful of students volunteered aspired to make their voices heard and created to make positive space for their fellow Political Science students, YALPI has become a vibrant avenue attracting students to come from all over the region and wide range of disciplines.
Ms. Artima Sompor, 3rd Year Political Science student said the crux of YALPI was students-led activity for better students engagement.
The four days event was packed with solid discussion from well-rounded speakers all over Thailand – ranging from the issues of political participation of youth to access to education to gender equality.
More importantly, there were critical spaces for brainstorming session such as on Wealth Inequality and Education Inclusion. Delegates engaged in rich discussion on the most pressing issues of the region and provided the time and space to think of possible solutions.
Students across the region sat around the table into the late nights and early mornings to debate and discuss the possibility to improve social problems. As the mentor of the Education team, I was impressed by the depth of knowledge, commitment to solve educational problems and creativity of the members of the group.
The lack of English was identified as the barrier to achieve greater economic integration, delegates from Myanmar, Laos, Thailand, Cambodia, Vietnam, Malaysia and Taiwan came up with an idea to create a social English club to improve the level of English in their respected country.
Endowned with different levels of English, the delegates discussed how best to attract volunteers and how well they can execute curriculums that will be conducive to the development of ASEAN. They debated rationale, they debunk myths and they offered a breath of fresh air to the old problems.
The rooms were filled with energy, enthusiasm and optimism. But the debates were heated with issues of feasibility and implementation.
For the delegates, this space allowed them to hone their critical thinking, communication and creative skills. It allowed them to form networks of like-minded youth to move the region forward. Students are required to problematize the issues, debates for solutions and draft a concrete plan.
For the organizers, this event makes their university life meaningful. Students from across faculties had the opportunities to discuss, share, plan and work together for a common cause. They need to be creative in solving organizational issues, they need to be confident in raising the funds and finding sponsors, they need to be critical in creating such solid agenda for everyone else to enjoy.
Thirwan Manleka, the co-president of YALPI and the 3rd year Political Science student, said "the team is working to create the space that preserves youth energy. We are dedicated and committed to do big things".
And they succeeded.
The sheer spirit of teamwork that this YALPI organizing team exhibited is second to none. The power of the young is more eminent when they work in teams. No books can teach them this except the transformative experience of them actually working with other peers, colleagues, classmates and friends.
From an educator and youth advocate standpoint, more and more spaces and opportunities like this are needed across Thailand and the region. Everyone learns so much more when they actually – meet – discuss – act and share. In the age of uncertainty, such educational space that provokes them to think outside the box and beyond comfort zone but in such a safe space is needed more than ever before.
ASEAN integration sounds like an elusive dream that is written on the charter for a region rife with neighbouring conflicts, border issues and economic competition, but the friendship emanated from this four days event is a hopeful reminder the every big dream begins small and every success starts with a great team.