Batteries Can Help Renewables Reach Full Potential in Africa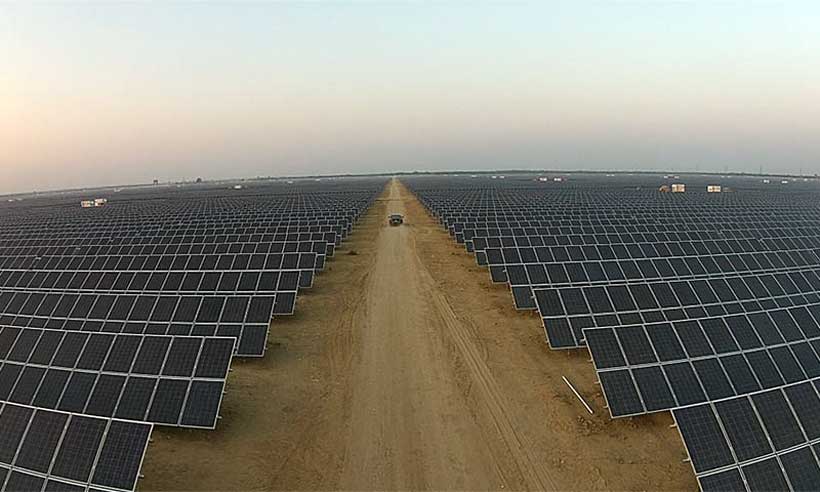 Attractive costs for solar and wind power and cutting-edge innovations are making clean energy a compelling proposition in Sub-Saharan Africa, which faces the world's largest gaps in electricity access. But solar and wind power are variable by nature, making it essential to find effective ways to store the electricity they produce to use when it is needed most.
Energy storage – batteries in particular – can help solve that problem.
Today, battery technology is costly and not widely deployed in large-scale energy projects. The gap is particularly acute in Sub-Saharan Africa, where nearly 600 million people still live without access to reliable and affordable electricity, despite the region's significant wind and solar power potential and burgeoning energy demand.
Catalyzing new markets will be key to drive down costs for batteries and make it a viable energy storage solution in Africa.
A recent partner- and investor-focused conference sought to do just that.
The "Batteries, Energy Storage & the Renewable Future" event in Cape Town on Feb. 24 and 25 was attended by more than 200 participants from companies including Tesla, General Electric, Fluence, Siemens, the Southern Africa Power Pool, and national research labs and utilities from many countries.
South Africa's Minister for Energy, Mr. Jeff Radebe, delivered opening remarks, and underscored the country's commitment to the application of battery storage in its energy systems.
The event focused on the potential for batteries and other forms of energy storage to complement renewable energy by supporting off-grid and mini grids, which supply electricity to millions of people living in remote communities or areas that are not supported by traditional infrastructure.
It also demonstrated the tremendous demand that exists in the region today for energy solutions that do not just boost the uptake of clean energy, but also help stabilize and strengthen existing electricity grids and aid the global push to adopt more clean energy and fight against climate change.
Global demand for battery storage is expected to reach 2,300 GWh by 2030, while power systems around the world will need nearly ten times more — 22,000 GWh — of storage capacity by 2050 to integrate more wind and solar energy into the electricity grid.
The World Bank is already taking steps to address this growing need.
A new, first-of-its-kind $1 billion World Bank Group (WBG) program aims to help fast-track investments in battery storage by raising $4 billion more in public and private funds and convening a global think tank with the ultimate goal of financing 17.5 GWh of battery storage by 2025 – more than triple the 4-5 GWh currently installed in all developing countries.
"Last year, almost twice as many energy storage projects were announced globally – and the same is expected this year. The market is still small, but exponential growth has begun," said Michael Solomon, the Chief Executive Officer of Clean Horizon.
To that end, the World Bank, in partnership with the Climate Technology Fund (CTF) and the African Development Bank, will support a large-scale distributed battery storage program in South Africa.
The WBG is also developing solar parks with 150 MW of PV and some 200 MWh battery storage each in Mali and Burkina Faso – the largest in the region. Other projects include a combined solar and battery storage project in Haiti, an emergency solar and battery storage power plant in the Gambia and mini-grids in island states to improve resilience.
In recent years, the WBG has also been working with other countries to support the deployment of batteries with solar and wind power, with projects currently under preparation in Africa, South Asia, Latin America and the Caribbean and the Pacific.
The World Bank event, "Batteries, Energy Storage & the Renewable Future," was held in Cape Town, South Africa on Feb. 25-26, 2019 with the support of the Energy Sector Management Assistance Program (ESMAP) and the Middle East and North Africa Knowledge and Innovation Program (MENA KIP).
Energy investment in emerging economies: Transforming Southeast Asia's power sector
Authors: Michael Waldron and Lucila Arboleya*
The new IEA Southeast Asia Energy Outlook 2019 (SEAO) provides a comprehensive overview of energy prospects in an increasingly influential region for global energy trends. Alongside the scenario projections and analysis, the report contains three "deep dives" – on the future of cooling, on regional electricity trade and renewables integration, and on investment – that reflect priorities for cooperation agreed between Southeast Asia energy ministers and the IEA.
Bolstering investment in more efficient and cleaner energy technologies in Southeast Asia's power sector is a particularly urgent challenge. Policy makers in many countries of the region are stepping up their efforts to support deployment of renewables across the region, but investment has lagged well behind the levels reached in China and India. Electricity demand in Southeast Asia is rising rapidly, and many parts of the power sector are showing signs of financial strain.
Whichever pathway the region follows, it will need a sizeable increase in investment flows and a reallocation of capital, particularly under a sustainable pathway (in the Sustainable Development Scenario) where renewables spending more than quadruples.
What can be done to put the region on a more sustainable pathway, from both a financial and environmental perspective? This was the question that we addressed in the new IEA report and also at a major IEA Roundtable featuring the insights of financial, legal, industry and policy experts from across Asia, which was held in Singapore on 1 November as part of the Singapore International Energy Week.
Bridging investment gaps with more private finance
To date, public actors – including state-owned enterprises and public financial institutions – have provided the bulk of funding for the power sector, particularly in thermal generation. By contrast, wind and solar PV projects have relied much more on private finance, spurred by specific policy incentives.
In addition, funding for over three-quarters of generation investment has come from within the region. This landscape reflects prevailing decision-making frameworks, which have largely revolved around state-owned utilities and the distortionary impact of energy subsidies, but also the ability and willingness of private players to navigate perceived country, regulatory and market risks that have inhibited much higher levels of investment in the power sector across Southeast Asia.
However, public sources alone cannot cover the sizeable investment needs ahead. Sustained and balanced access to international and regional sources of private finance, complemented by public sources, would better help Southeast Asia fund its energy goals. More robust private financing conditions would help governments to use public capital more effectively, especially in countries with limited fiscal capacity.
Realising this requires reforms and greater policy focus on tackling the risks facing investments, especially in renewables, flexibility assets and efficiency. With the dramatically improved economics of renewables in many parts of the world, the region now has a compelling opportunity to transform its power sector.
While recognizing that market conditions and underlying risks differ starkly by country, the SEAO points to efforts needed across four priority areas:
enhancing the financial sustainability of the region's utilities;
improving procurement frameworks and contracting mechanisms, especially for renewables;
creating a supportive financial system that brings in a range of financing sources and
promoting integrated approaches that take the demand-side into account.
Priority 1: Enhancing the financial sustainability of the region's utilities
The region's utilities, mostly state-owned, function as the primary counterparty to private generators and are the main investors in electricity networks (which as highlighted in the SEAO, are also crucial for supporting regional trade and integration). Their financial sustainability depends on their ability to recover costs, which is influenced by customer connections, operational performance and regulatory frameworks. Cost-recovery varies across Southeast Asian markets, with particular challenges related to setting retail tariffs in a way that balances system needs and affordability for consumers.
For example, despite improved borrowing conditions for Vietnam Electricity (EVN), financial performance is tenuous and tied to government decisions on electricity prices, which remain low by international standards. By contrast, in Malaysia, a combination of improved operations, better financing and regulations for cost-pass-through supports a relatively high level of per capita investment for grids.
Underperformance can put pressure on government budgets, as in the case of Indonesia. Following several years of improvement, increased financial pressure on PLN, due to rising power purchase and fuel costs in the face of frozen retail tariffs, prompted a year-on-year boost in government subsidies in 2018 (equivalent to over 3% of total state spending). Looking ahead, PLN's subsidy burden could be sizeably reduced through more cost reflective electricity tariffs. Moreover, changes to retail prices could be tempered through better utilisation of existing generation, more focus on efficiency measures to help slow Indonesia's demand growth and less dramatic expansion of capacity with contractually onerous terms.
Priority 2: Improving procurement frameworks and contracting mechanisms, especially for renewables
Investment frameworks for power generation have evolved considerably, but further reform could help improve private financing prospects. While independent power producer (IPP) investments are playing an increased role, these have come mostly through administrative mechanisms, such as direct negotiation with utilities, which are often not transparent in terms of price formulation. Price incentives (e.g. feed-in tariffs) under licensing schemes have driven most investment in renewables, but their design is not always effective; in some cases (e.g. Indonesia) tariffs have been set too low to attract investment at current project costs.
Competitive auctions, which can provide price discovery and clear risk allocation through contracts, have helped drive down renewable purchase prices around the world. Most Southeast Asian countries have been slow to adopt them, but implementing such transparent mechanisms for orderly market entry, with a commitment to sustain their use over time, would go a long way to reassure investors.
The case of Viet Nam illustrates challenges and opportunities in terms of policy design and bankability. Attractive feed-in tariffs spurred a boom in solar PV deployment in the first half of 2019, financed mostly by regional players. Yet, perceived risks and financing costs are relatively high and international banks remain reluctant to lend to renewables projects. This stems from risks associated with the standard power purchase agreement offered to IPPs, including areas related to dispatch and payments, as well as concerns over the adequacy of local grids to accommodate a rapid increase in variable generation. Clearer regulations, better policy design, and measures to address system integration and contractual concerns could help to improve the affordability of investments. With financing terms equivalent to those found in more mature markets, generation costs for solar PV and onshore wind could be around one-third lower.
Priority 3: Creating a supportive financial system that brings in a range of financing sources
As changing financing conditions make investing in some legacy parts of the power system more difficult, more effort is needed to cultivate a supportive financing environment for newer technologies while ensuring security of supply. To illustrate, final investment decisions for coal power in the region have fallen to their lowest level in over a decade in 2019 (reflecting a mixture of increased financial scrutiny by banks and overcapacity concerns). There has been a reduction in the number of financiers involved in transactions in the past three years, while IPP projects that have gone ahead continue to rely on a high share of international public finance.
At the same time, mobilising capital in newer areas requires improving the cost and availability of finance. The average loan duration in Southeast Asia is just over six years, far less than the lifetimes of energy and infrastructure assets. The cost of capital for an indicative IPP varies widely – with estimates in Singapore, Thailand and Malaysia at 3-5% (nominal, after-tax), while those for Philippines, Viet Nam and Indonesia are much higher (7-10%). Investors cite limited availability of early stage project development equity and long-term construction debt for renewables and storage, though some dedicated funds, such as the Southeast Asia Clean Energy Facility, are emerging to fill the gap.
Priority 4: Promoting integrated approaches to investment that address the demand side
Integrated approaches to investment, which take into account the demand side, could help to address rising consumption needs more cost-effectively. This is particularly true in fast-growing areas, such as demand for cooling, which is a major driver of supply requirements during peak hours but where more efficient air conditioner units, including those manufactured locally, are available at affordable prices. Efficiency investments can face barriers due to the small transaction sizes (from the perspective of banks), high upfront capital requirements (from the perspective of consumers), challenges in evaluating creditworthiness, and lack of clear labelling to support purchase choices. Low and subsidised retail power tariffs can also distort the investment case.
Addressing information barriers, enhancing financing models and reducing subsidies would better support investment. Energy service companies are addressing the scale and upfront financing challenge of investment. They are well established in markets with long-term energy savings targets and supporting regulations, such as in Malaysia, Thailand and Singapore. Targeted use of public funds, insurance and capacity building can help reduce performance-related risks, as in Indonesia's Energy Efficiency Project Finance Program. Progress in aggregating and securitising projects, through green bonds for example, could also help attract lower cost finance from a bigger pool of investors. Despite picking up in 2018, with over 40% targeting low-carbon buildings, Southeast Asia accounts for only 1% of global green bonds issuance to date.
Higher investments would yield multiple benefits
Overall, achieving Southeast Asia's energy goals will call upon stronger policy ambitions across a range of energy sources and significant new capital commitments in the years ahead. As international experiences have demonstrated, where governments provide frameworks that allow for the efficient allocation and management of investment risks, the private sector responds and the cost of capital is reduced.
These efforts would also yield multiple benefits – in the Sustainable Development Scenario, average annual capital spending across the entire energy sector of more than $140 billion over 2019-40 (higher than the $110 billion under the State Policies Scenario), is offset by the nearly $200 billion that Southeast Asian economies would save annually on fossil fuel imports by 2040. Such financial savings would come in addition to improved local air quality and universal energy access, as well as a reduced contribution to global climate change.
There is now an opportunity for investors and companies in Southeast Asian countries to engage with governments in order to encourage financial decisions and policy making that are better aligned with sustainability goals. This includes not just traditional utilities, developers and banks, but also the crucial perspectives of development finance institutions and the institutional investors, whose participation will be critical to funding the region's energy goals.
As the world's "All-fuels and All-technologies" energy authority, the IEA will continue to assist ASEAN Member States to tackle their energy policy challenges, including through good data and analysis, training and capacity building and enhanced engagement.
*Lucila Arboleya, Energy Economics and Financial Analyst.
Understanding the World Energy Outlook scenarios
Authors: Laura Cozzi and Tim Gould
Today's energy choices and their consequences
Today's energy choices will shape the future of energy, but how should we assess their impact and adequacy? This is the task the World Energy Outlook takes on. It aims to inform the thinking of decision makers as they design new policies or consider new investments. It does so by exploring possible futures, the ways they come about and some of the main uncertainties – and it lays out the consequences of different choices for our energy use, energy security and environment.
One key element of this is to assess where the global energy system is heading, based on the policy plans and investment choices we see today. A second is to assess what would need to be done differently in order to reach the climate, energy access, pollution and other goals that policy makers have set themselves.
As ever, this year's World Energy Outlook, to be released on 13 November, brings many changes from the 2018 edition. In this commentary, we wanted to highlight two in particular.
Introducing the Stated Policies Scenario
In this year's Outlook, the New Policies Scenario is renamed as the Stated Policies Scenario (the acronym is STEPS – STated Energy Policies Scenario). As with its predecessor, this scenario is designed to reflect the impact not just of existing policy frameworks, but also of today's stated policy plans. The name change underlines that this scenario considers only those policy initiatives that have already been announced. The aim is to hold up a mirror to the plans of today's policy makers and illustrate their consequences, not to guess how these policy preferences may change in the future.
The planned policies analysed in this scenario cover a wide spectrum. For example, a country might state that it intends to remove fossil-fuel consumption subsidies or, alternatively, that it will walk back a previous reform. Another might say that it will tighten future fuel efficiency standards or step up support for electric vehicles. One might open up new resource developments in oil and gas while another might limit them.
Many countries today are raising their ambitions for clean energy deployment, as reflected by the rising interest in offshore wind that we explored in depth in a special focus from this year's World Energy Outlook that was released separately in Copenhagen last week. Countries may also announce new rural electrification targets or ambitions to bring clean fuels to parts of their population that rely on firewood or other solid biomass for cooking.
All of these stated policies are assessed individually and their impacts are modelled. In our updated and expanded online explainer on the World Energy Model, the large-scale simulation model that is used to generate all our projections, we have made all the key policy assumptions available for all scenarios, along with all the underlying assumptions on population, economic growth and energy resources (which are held constant across the scenarios) and information on prices and technology costs (which vary by scenario depending on the market and policy context).
There is one type of policy announcement that deserves special attention: the growing number of long-term decarbonisation targets, including "net zero" commitments. After the UN Climate Summit in September, there were at least 65 jurisdictions, including the European Union, that had set or were actively considering long-term net-zero carbon targets. These economies together accounted for 21% of global gross domestic product and nearly 13% of energy-related CO2 emissions in 2018.
Are these "net zero" targets all incorporated into the Stated Policies Scenario? It depends. The target has to be announced or adopted officially, but the crucial variable is how visible the pathway is to reach it. As always with the World Energy Outlook, the details matter. Is there a strategy to decarbonise heat? What about heavy industry? What about trucks or aviation? To the extent that these pathways are laid out, then the overall ambition is also reflected in this scenario.
And it's not only about national governments: other commitments are becoming increasingly important, whether from sub-national authorities, cities, companies or investors. We also keep a close eye on changing public attitudes and preferences, as these can be very significant in shaping energy use (as, for example, with the rising popularity of SUVs).
In aggregate, these commitments are enough to make a significant difference. The comparison with the Current Policies Scenario, which only looks only at policies in place but from which the effects of announced policies are excluded, makes this clear. However, there is still a large gap between the projections in the Stated Policies Scenario and an energy system that meets global sustainable energy goals.
Extending the Sustainable Development Scenario to 2050
What should policy makers do? What pathways might help meet these targets? What technologies need a boost? Where should innovation, research and investment be directed? How can we balance growing energy demand with the need to reduce air pollution and carbon emissions? How can millions of people gain access to critical energy services while also meeting climate goals?
The IEA seeks to help policy makers in government and industry shape a more secure and sustainable energy future. This is why the World Energy Outlook has been providing detailed climate mitigation scenarios for more than a decade. Two years ago, we introduced a new scenario, the Sustainable Development Scenario, which also incorporates two other crucial elements of the Sustainable Development agenda: cleaner air and universal access to energy, in addition to climate targets.
In the IEA's view, these elements are profoundly interconnected aspects of global energy transitions. The Sustainable Development Scenario is one of the very few deep decarbonisation scenarios that considers all of them in detail and provides a pathway that achieves them simultaneously, along with detailed attention to the security and affordability of energy supply. In our view, no vision of a sustainable energy world can be considered complete if parts of the global population do not have access to modern energy.
Another new feature of this year's WEO is that the horizon for the Sustainable Development Scenario is extended by a decade to 2050. This has little impact on achieving modern energy for all, both for electricity and clean cooking. That goal is reached by 2030 in this scenario. But it provides a clearer view on how dramatic improvements in air quality reduce pollution-related premature deaths. And it gives considerable additional clarity on how the scenario meets the Paris Agreement goal of holding the rise in global temperatures to "well below 2°C … and pursuing efforts to limit [it] to 1.5°C."
The Sustainable Development Scenario models a rapid and deep transformation of the global energy sector. It is consistent with all the "net zero" goals contemplated today being reached on schedule and in full. The technology learning and policy momentum that they generate means that they become the leading edge of a much broader worldwide effort, bringing global energy-related CO2 emissions down sharply to less than 10 billion tonnes by 2050, on track for global net zero by 2070.
This means that the Sustainable Development Scenario is "likely" (with 66% probability) to limit the rise in the average global temperature to 1.8 °C, which is broadly equivalent to a 50% probability of 1.65 °C stabilisation. These outcomes are achieved without any recourse to net negative emissions.
How does this scenario relate to the pursuit of a 1.5 °C outcome? For one answer to this question, we turned to the IPCC Special Report on 1.5 °C. Almost all the 1.5 °C scenarios assessed by the IPCC (88 out of 90) assume some level of net negative emissions. A level of net negative emissions significantly smaller than that used in most scenarios assessed by the IPCC would provide the Sustainable Development Scenario with a 50% probability of limiting the rise in global temperatures to 1.5°C.
However, as we have pointed out in the past, there are reasons to limit reliance on early-stage technologies for which future rates of deployment are highly uncertain. That is why the Outlook has always emphasised the importance of early policy action. That is also why, in the WEO-2019, we explore what it would take to achieve stabilisation at 1.5 °C with a 50% probability without net negative emissions.
Two different types of scenario make a powerful mix
The World Energy Outlook incorporates two different approaches to scenario design. The first defines a set of starting conditions and sees where they lead; the Stated Policies Scenario and the Current Policies Scenario are of this type.
The second approach does the opposite, defining a set of ambitious future outcomes and then working out how they can be achieved: this is the principle underlying the Sustainable Development Scenario.
Each of these approaches, on its own, offers powerful insights. In combination, they provide a broad perspective not just on the energy and climate challenges that we face today, but on what can be done to address them.
*Tim Gould, Head of Division for Energy Supply Outlooks and Investment.
Understanding users is key to the evolution of the world's energy systems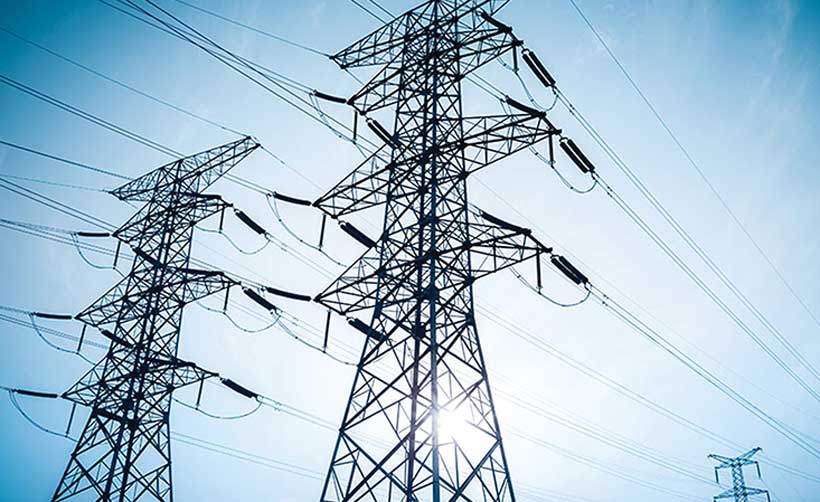 Authors: Brian Motherway and David Shipworth
The choices made by individuals are having a significant effect on the evolution of the global energy system. Thanks to distributed renewables, users are no longer only consuming energy – they are also producing it. Shifts in consumer behaviour, such as a move toward electric vehicles, are also creating stresses and opportunities for power systems. Yet in addition to distributed renewables and electrification, one of the most significant, cross-cutting and user-centred trends transforming today's global energy system is digitalisation.
By joining together all components of the energy system via high-speed digital communications networks, digitalisation provides new opportunities to accelerate the growth of low-carbon and energy efficient energy systems. For example, as the share of variable renewable generation increases, homes and businesses with electric cars and heating and cooling systems can offer flexibility services to ensure the security of our power supply. By facilitating higher levels of automation, digitalisation also promises efficiency gains across the energy system: from individual appliances to buildings and power plants.
For consumers, digitalisation is changing expectations of service and value. People no longer need only to be passive energy consumers; digital technologies are already supporting people to more actively participate in energy markets, and will soon allow users to produce, consume, store and trade an even wider range of energy services.
The IEA is at the forefront of research on each of these trends, tracking technology change and supporting its member governments understand how to leverage the digital revolution for greater energy efficiency, and how infrastructure, markets and institutions can adapt to the evolving challenges of electricity security in the 21st century, amongst other topics.
One of the key takeaways from this research is that energy users are now more central to the energy system than ever before, with consumer purchasing decisions and behaviour determining the pace of technological change, whether digitalisation becomes a force for greater efficiency or just more energy use, and how much distributed storage and flexible load resources become available to balance variable renewables.
Yet paradoxically, a major unknown factor in future energy transitions is the human element. For example, research has consistently revealed mismatches between how technology providers, techno-economic models, and policy makers expect technologies to be adopted and used, and reality. These discrepancies play out in contrasts between the expected and actual impacts of policy measures and observed uptake of technologies – through to the 'performance gap' between designed and in-use efficiency of vehicles and buildings.
A failure to properly understand the role of energy users in the energy transition is worrying in a world where governments have set ambitious climate goals that depend on a rapid increase in demand-side energy efficiency, alongside an acceleration in the growth of intermittent renewable generation. If the world is to succeed in this mission, it is imperative that policy makers and technology providers properly understand how and why people adopt and use new energy technologies.
With this in mind, 16 members of the IEA family and three sponsors launched a new collaboration under the IEA's Technology Collaboration Programme (TCP) in October 2019: User-Centred Energy Systems, or UsersTCP. This initiative brings together the world's leading socio-technical researchers and policy makers to provide the evidence base needed to make better energy policy decisions that place energy users at the heart of the policy process.
UsersTCP was created with the recognition that people use technologies to convert energy into the services they want. To do this, technologies must be useable, and their services must satisfy user needs. This 'socio-technical' approach is becoming more and more central to policy making and lies at the heart of the work of the collaboration.
Announced at the All-Energy Australia Conference in Melbourne, UsersTCP has adopted a systems perspective in which people, such as technology designers, policy makers, intermediaries and end users, are as integral as hardware and software to delivering an energy system that meets our wider social, environmental and economic goals. As such, the work programme focuses on business models, peer-to-peer energy trading, hard-to-reach energy users and the social licence to automate, with new work to begin shortly on the application of behavioural insights in energy policy making , in collaboration with the IEA's Energy Efficiency Division.
To help disseminate the outputs of the UsersTCP and connected work, the User-Centred Energy Systems Academy has begun holding monthly webinars on key topics. Building on the success of the DSM University, the first webinar looked at on the grid integration of electric vehicles.
The IEA will be working closely with this new research collaboration, and looks forward to using the results of its research to inform its modelling capacity and policy guidance. 
* David Shipworth, Chair of UsersTCP.