Government Inaction While Reports Signal a Climate Crisis
In the wake of climate-fueled disasters and several alarming reports on climate change, a gap is evident — a gap between how the world is responding to the climate crisis and how it should.
A new study appearing in Nature Climate Change (Feb. 25, 2019) examined three sets of satellite data using three teams of scientists. The scientists' findings now have a five-sigma level of confidence that climate change has anthropogenic cause; labeled a statistical "gold standard" it means a one-in-a-million chance of error. Having proved conclusively that human activities are responsible, they hope their work will spur change. There is now plenty of new and accumulated evidence of global warming, and of human involvement.
Heat trapping gases concentrating in the atmosphere cause an energy imbalance manipulated in a warming earth. About 93% of this heat is accumulated in the oceans. The rising ocean heat content (OHC) becomes a record of global warming. New research based on OHC observations over time shows a disturbing acceleration in ocean warming. Without proactive measures to reduce global warming, the report demonstrates an increasing rate at which oceans warm for each scenario it simulated. It warns of major global impacts such as a sea level rise of 30cm by 2100, unprecedented severe weather events, and coastal flooding.
Overall temperature in the oceans is now the highest since record-keeping began. Moreover, ocean levels are already 7cms (about 3 inches) higher than in the 1990s (keyfinding 1), human-caused climate change being a major culprit. The rise appears to be accelerating, now at the rate of 3.9 millimeters a year or about an inch in 6 years.
Coastal land loss from flooding is no longer just a problem faced by The Maldives in the Indian Ocean, or Pacific Islands like Kiribati. Low-lying coastal cities in the US have begun to flood at high-tide. This nuisance tidal flooding is expected to increase 5 to 10 fold (keyfinding 4).
Tell-tale signs of the exacerbation of weather events are already here: Hurricanes intensify quickly and then move slowly shedding unprecedented amounts of rain. It happened with Harvey over Houston in 2017, and with Florence over North Carolina in 2018. What might come as a surprise is the fact that half of the world's annual rainfall and snow pelts us on the 12 wettest days of the year and by century's end the same amount of precipitation will occur in 11 days. So reported scientists last November. A warming atmosphere means it can hold more moisture; thus more intense deluges will further test the ability of the soil to absorb the water leading to an increased likelihood of worse flooding.
Changing weather patterns also have other consequences. In California, large fires now burn twice the area they did 50 years ago, and are expected to triple that by 2050. Future projections point to both bigger fires and a longer fire season. And then who would have expected a heat wave in Canada to kill more than 90 people in 2018? It is not alone. The UK suffered debilitating summer heat in 2018 and 2017, and a heat wave hit southern Europe in 2018 where Portugal and Greece were also hit by wildfires.
The same is true in the Southern Hemisphere, where Australia suffered an intense heat wave in January, while its wildfire season now starts earlier, is longer, and is more devastating. Experts confirm these effects to be long term in a new joint report: The climate has warmed 1C since 1910; the sea levels around the country are rising; stream flow patterns in the country are changing; and rainfall has decreased except in Northern Australia. "Australia is experiencing climate change now …" is the blunt appraisal from the director of the climate science center at the Commonwealth Scientific and Industrial Research Organization (CSIRO) which issued the report jointly with the Bureau of Meteorology.
The U.S. 'National Climate Assessment' last November did not mince words when it reported, "The evidence of human-caused climate change is overwhelming … the impacts of climate change are intensifying across the country." The report is mandated by Congress and affirmed by science agencies of the government. President Trump, who religiously opposes climate change believing it to be a natural phenomenon that will reverse itself also naturally, had a brief response: "I do not believe it." About the report's estimated economic impacts, Sarah Sanders, his press secretary, claimed the report was "not based on facts." The "facts" on which the Trump administration reached its conclusions have not been released.
Sadly their indifference is not harmless because when the US changes tack on climate action, it gives other countries leeway to do the same. China has slackened and Brazil's newly elected president, Jair Bolsonaro has promised to open more of the Amazon rain forest for development reversing its CO2 capture into more CO2 emission. CO2 happens to be the most sensitive gas to the heat radiation wavelengths reflected back from earth, sending more back to earth.
All this at a time when the UN sponsored Intergovernmental Panel on Climate Change released its latest report last October setting off alarms. Comprising the work of hundreds of the world's leading climate scientists, it predicts a grim future and a narrowing window of action. Labeled the 1.5C report, it looks at a 1.5 degree Celsius rise in mean global temperature from preindustrial levels. We are already experiencing the effects of being 1 degree above, and according to the report should reach the 1.5C level by 2030 to 2052. It leaves a 12-year window to act before the process becomes self-sustaining and uncontrollable.
Even at 1.5C above, 70-90 percent of the world's sea corals would be lost; the Arctic sea ice in fast retreat threatening polar bears and raising sea levels; and with higher ocean temperatures worse severe storms, rain and flooding. A safer move would be to start removing CO2 from the atmosphere, perhaps even now. Certainly the Paris agreement, holding temperature increase to 2C, is no longer a viable alternative if we do not wish to leave behind a raging planet to our children and grandchildren.
Carbon capture from the atmosphere is difficult and expensive. Climeworks, a Swiss startup has a pilot project outside Reykjavik, Iceland, removing 50 tons of CO2 a year. For perspective, about a trillion tons are expected to be emitted by 2100, while researchers limit the potential for direct air capture (DACCS) at the most to 5 billion tons per year or about a quarter of the emissions. The cost also is high at $100 to $300 per ton, and it requires considerable energy usage — a 300 to 500 Megawatt power plant to remove a million tons annually reports Scientific American (January 2019).
Another alternative might be to remove it at the source. That means at power stations and factories, and there are claims of new and more affordable processes offering hope. However, most carbon emission comes from transportation, and it points to a future of electric cars using electricity from CO2 scrubbed power stations.
That is also the thesis of Greg Ballard's newly released book, "Less Oil or More Caskets." The book's title refers to the human and military cost of protecting the free flow of oil. A former Marine Lt. Colonel and two-term Republican mayor of Indianapolis, he is a long-term advocate of electric cars and rapid-transit electric buses, the latter underway in Indianapolis. He even managed to secure federal grants despite Trump's opposition, proving both that Trump is not unassailable and some Republicans are seeing the light.
It only goes to prove, Trump is not unassailable. Neither is climate change although the window to act narrows by the day … provided there is the wherewithal to shape the necessary and urgent changes in public policy, and the public pressure to force Trump's hand. That he eventually caved on the shutdown shows it's possible.
Greta Thunberg a 16-year old Swedish schoolgirl's decided to stop attending school on Fridays and picket her parliament to draw attention to climate change. She followed up with an address to COP24 in 2018 and the World Economic Forum in Davos this year galvanizing a student protest movement in Europe demanding action on climate change. Led mostly by girls, it has led to school strikes by tens of thousands of young students across Europe, and now they have called for a day of unified global action on March 15. In addition to a March 15 strike in the US, continuing protests as in Europe are urgently needed to support the girls.
Smart wastewater management can help reduce air pollution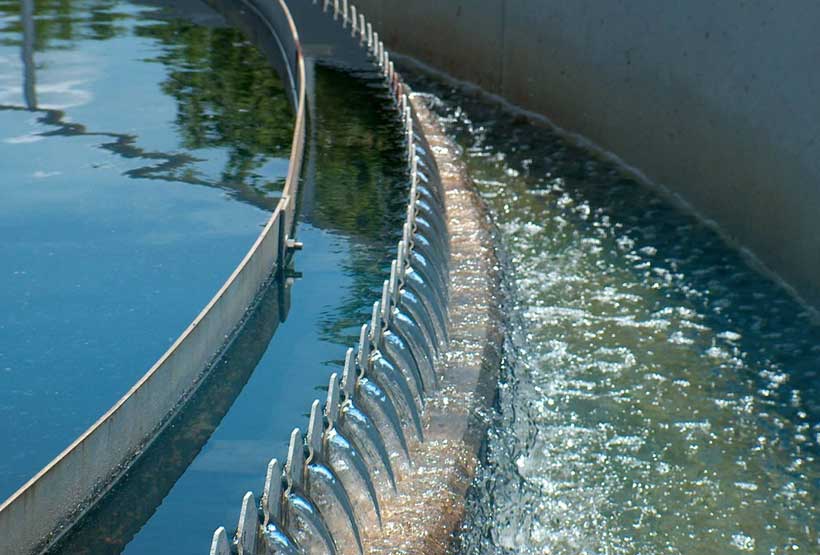 "Walk along the Bagmati river in the Nepalese capital, Kathmandu, and you are hit by a pervasive stench, underlining the fact that poor wastewater management worsens air pollution," says Birguy Lamizana, a UN Environment specialist on wastewater and pollution.
"The other thing you notice is that it's the poorest of the poor living along the banks of the river in makeshift shacks: the world over it's usually the poorest people who are worst affected by pollution," she adds.
Kathmandu is not an isolated example of poor wastewater management. All big cities, especially those in developing countries with rapidly expanding populations, face similar problems.
Heavily polluted urban waterways emit toxic gases such as methane and nitrous oxide which are also greenhouse gases, and a recent global study found that concentrations of antibiotics in some of the world's rivers exceed safe levels by up to 300 times.
No one wants pollution and there is growing awareness about the danger it poses. In September 2017, Member States of the United Nations adopted the report Towards a pollution-free planet.
"While the world has achieved significant economic growth over the past few decades, it has been accompanied by large amounts of pollution, with significant impacts on human health and ecosystems and the ways in which some of the major earth system processes, such as the climate, are functioning," it says.
For example, 3.5 billion people depend on oceans as a source of food, yet oceans are used as waste and wastewater dumps.
On land, water laden with toxic chemicals from industry pollutes waterways but also the air we breathe. Likewise, fertilizers used in agriculture cause nutrient pollution in the form of run-off into rivers, lakes and wetlands. These ecosystems become polluted in the process, and cause air pollution. One of the consequences of nutrient pollution is algal blooms which suffocate fish and emit noxious gases. Furthermore, intensive livestock production produces high levels of methane. Chemicals used in mining also pollute water sources and the air. As land and ocean are interconnected, these pollutants, in one way or another, will reach groundwater, as well as the coast and the ocean.
"Unsustainable human activities, from farming and mining to industry and infrastructure, are undermining the productivity of vast areas of farmland, forests and other ecosystems across all continents. This degradation threatens food security, water supplies and the biodiversity upon which human development depends. It drives and is exacerbated by climate change. And it will put the Sustainable Development Goals out of reach unless it is urgently addressed," says the UN Environment Programme policy brief A new deal for Nature – Restore the Degraded Planet.
The fourth United Nations Environment Assembly in March 2019 passed a resolution agreeing to "enhance the mainstreaming of the protection of coastal and marine ecosystems in policies, particularly those addressing environmental threats caused by increased nutrients, wastewater, marine litter and microplastics, in support of the 2030 Agenda for Sustainable Development…"
High dependence on a limited resource
Humans are critically dependent on clean freshwater for drinking, cooking and for use in agriculture and industry. Only about 2.5 per cent of all the water on Earth is freshwater. And of this freshwater only about 1.2 per cent is readily available as surface freshwater—the rest is groundwater or locked up in glaciers and ice caps. So, when surface freshwater gets polluted we're in trouble.
Even when groundwater gets polluted, we are also in trouble, as many countries use groundwater for irrigation. And yet, over 80 per cent of the world's wastewater is released to the environment without treatment.
Wastewater treatment benefits the poor
"There are many measures that can be taken to address pollution," says Lamizana. "The objective is to select the key measures that can bring most benefits across pollution dimensions (i.e. air, water, soil/land, marine and coastal) and across sectors (e.g. agriculture/food security, industry, transportation, residential, extractive), using a life-cycle approach."
UN Environment and partners are helping countries identify a manageable number of cost-effective measures to reduce wastewater pollution and make a better case for their adoption and enforcement. But reliable, consistent and trustworthy data sources are needed.
"We need more and better-quality data to assess the status and impact of wastewater pollution, and capacity-building support needs to be provided to countries to improve their ability to develop national statistical systems and use pollution-related statistics to better manage and monitor their water, soil and air quality," says Lamizana.
"Open source maps using geo-spatial data showing maps of pollution, dynamics of dispersion, combined with population density, protected areas or other bio-physical or socio-economic datasets are urgently needed," she adds.
In this connection, the 2019 United Nations Environment Assembly passed a resolution encouraging Member States "to collect data on economic indicators and those linked to poverty and the environment to enable the tracking of progress towards the eradication of poverty and the management of natural resources and the environment."
Carbon market negotiations under the Paris Agreement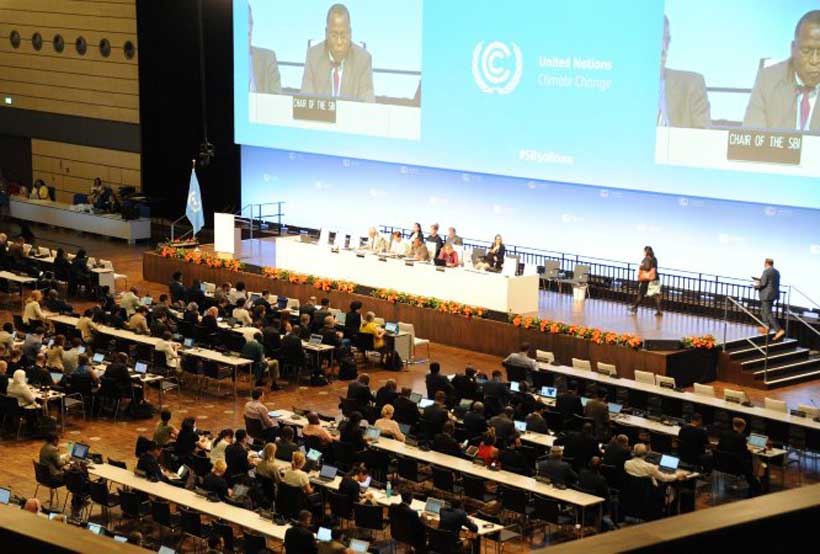 The world's climate negotiators recently concluded two weeks of discussions about the next steps for the landmark 2015 Paris Agreement, with carbon market rules high on the agenda.
The annual mid-year climate negotiations are generally held ahead of the annual Conference of the Parties (COP), the top decision-making body for climate negotiations.
The recent COP24, in Katowice, Poland, was heralded by many as a success in multilateralism and diplomacy. It adopted an almost complete set of rules and guidelines supporting implementation of the Paris Agreement. However, the parties did not ultimately reach a consensus on one specific area: the rules for using carbon markets.
These rules are known in the climate jargon as the "Article 6 rules", after the Paris Agreement article that mandates them. After the inconclusive talks at COP24, negotiators were tasked to come up with a new proposal for the Article 6 rules that could be adopted at the next COP25, in Santiago, Chile, later this year.
At the recent meeting in Bonn, which concluded last week, countries made good progress on technical discussions and came up with a new negotiating text. But disagreements remain about the status of the text and how to take it forwards. This means that there is everything to play for as we move towards COP25.
Here are some key points for understanding why carbon markets matter so much under the Paris Agreement and what the bottlenecks are in the negotiations.
What is Article 6 of the Paris Agreement?
Carbon markets are aimed at lowering the cost of reducing greenhouse gases emissions. Expanding and linking those markets internationally can help further drive down the cost of achieving emission reduction targets, helping to stimulate the needed investments for clean energy transitions.
By agreeing to Article 6 of the Paris Agreement, countries opened the way for a new form of international interaction on carbon markets. Article 6 builds on a long history of market approaches under the Kyoto Protocol, the Paris Agreement's predecessor.
Article 6 is intended to support countries in enhancing the ambitions of their stated climate actions, known as Nationally Determined Contributions (NDCs), which collectively contribute to the overarching goal of the Paris Agreement: keeping the rise in global average temperatures to well below 2 degrees Celsius and to pursue efforts to limit the temperature increase to 1.5 degrees Celsius. However, the nature of carbon markets means that robust rules are important to ensure that environmental and sustainable development gains are realised. Article 6 introduces two voluntary market-based paths for international co-operation.
Article 6.2 sets out the principles for voluntary co-operative approaches. One country can transfer so-called "internationally transferred mitigation outcomes" (ITMOs) to another country, which can then use them towards its NDC target. These transfers must apply robust and transparent accounting rules to avoid double counting of ITMOs and to ensure environmental integrity. The transfers can take place using various approaches and mechanisms, such as bilateral cooperation programmes between countries, or national or regional emission trading schemes (ETS).
Article 6.4 establishes a mechanism to contribute to the mitigation of greenhouse gas emissions and support sustainable development, under the oversight of a central UN governance body. Public and private entities can participate in this mechanism if authorised by a country. While the main intention is that emissions reductions from the mechanism will count towards achievement of countries' NDCs, the mechanism could also be used in other ways. For example, airlines could use credits from the mechanism to comply with the Carbon Offsetting and Reduction Scheme for International Aviation (CORSIA) of the International Civil Aviation Organization (ICAO). Other companies could use them to count towards carbon neutrality. However, double counting of these emission reductions must be avoided.
Despite the lack of a formal outcome on Article 6 at the recent negotiations in Bonn, countries made substantial progress and had constructive discussions. Differences remain on several issues ahead of COP25, though. For instance, countries have not yet agreed on an accounting system to avoid double counting and other elements needed to prevent potential environmental integrity risks.
How is the IEA contributing?
The IEA is contributing to the discussions on Article 6 – as well as to the negotiations more broadly – through technical analysis by the joint OECD-IEA Climate Change Expert Group (CCXG). For more than 25 years, the CCXG has been developing and publishing technical papers in consultation with a wide range of countries to inform ongoing climate negotiations.
Through the CCXG, the IEA recently co-published a technical paper that analyses two specific unresolved issues in the negotiations of rules for Article 6 of the Paris Agreement: the accounting system of Article 6.2, and the implications of a potential transition of Kyoto Protocol mechanisms to the Article 6.4 mechanism. The outcomes of the paper were presented at a side event during the Bonn conference and directly informed the negotiations.
The CCXG also convenes two major events per year to promote dialogue among government delegates and experts from developed and developing economies, outside of the formal negotiations. Discussions stretch well beyond carbon markets, also covering the transparency framework of the Paris Agreement and climate finance issues, among others. The next edition of these invitation-only Global Forums on the Environment and Climate Change will be held at the IEA headquarters in Paris on 1-2 October. In addition, the IEA is ramping up its efforts to support countries in implementing and enhancing their NDCs.
Does economic growth worth degrading the environment?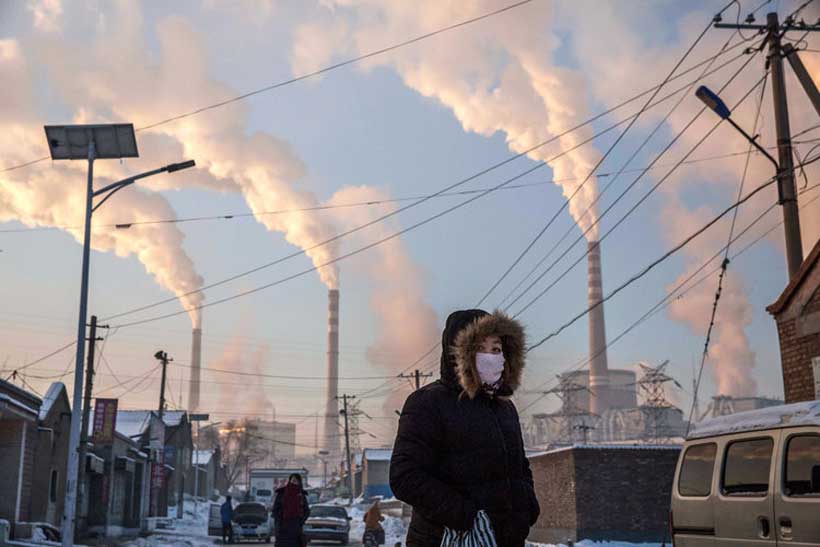 Although environmental consequences of economic growth bring about numerous reactions of economists and environmentalists, there is still doubt that environment protection rules and regulations hinder economic growth, or future development has dire consequences on the environment which does not worth it.
Here the question arises that whether eliminating natural resources must continue to make up for the slow economic growth or come up with more practicable solutions to safeguard non-renewable resources.
Many cases in Iran and other countries demonstrate the direct relation between socio-economic development and environmental degradation, showing that human are using natural resources at a pace much faster than it can replenish.
For instance, deforestation is the permanent destruction of forests in order to make the land available for other uses. An estimated 18 million acres (7.3 million hectares) of forest, which is roughly the size of the country of Panama, are lost each year, according to the United Nations' Food and Agriculture Organization (FAO).
Reza Bayani, an official with Forests, Range and Watershed Management Organization said in April that approximately 12,000 hectares of forests across Iran is wiped out annually.
Bayani referring to illegal logging as the leading cause of forest degradation, noted that timber smuggling steadily proceeding in the forests poses a serious threat to the country's ecology for a minor population benefits.
Yousefali Ebrahimpour, commander of the protection unit of natural resources and watershed management department of West Azarbaijan province said in February that over 450 tons of smuggled log has been seized in the forests in the province, which were being smuggled to the northern provinces of the country.
While the following year flash floods in 31 provinces of the country started on March 19, caused great losses and damages which was due to deforestation and vegetation depletion in addition to building encroaching river beds.
Seyed Mohammad Mojabi, head of environment committee of the Expediency Council, said in May that following recurrent droughts and low precipitation, related organizations believed that severe rainfalls seem far-fetched in a country with arid and semi-arid climate and decided to allow construction projects through river banks, which increased flood devastation.
Road construction also is another way of development which is at loggerheads with nature, mainly resulting in many irreparable damages including road surface erosion and sediment yield, slope failures and mass movement, direct loss of habitat (by the conversion of the original land cover into an artificial surface) and indirect loss of habitat (by the fragmentation of an ecosystem into smaller and more isolated patches).
The chief of Mazandaran provincial department of environment Ebrahim Fallahi said in September 2018 that long stretches of roads are under construction in Savadkuh forest.
Moreover, excessive groundwater withdrawal, dam construction, water transfer projects, land use changes and wildfires are also the fallouts of unplanned industrial expansion which bring environmental damages, and if thinking deeply it can be realized that they can also cause immeasurable financial losses in the long run.
Mohammad Reza Goldansaz, a researcher in the field of water resources stated in June that an annual amount of 50 billion cubic meters of groundwater resources are withdrawn to supply agricultural, industrial as well as drinking water in Iran.
How growth even affects air we breathe?
When it comes to air pollution the situation even gets more complex, as car manufacturing companies produce more cars without scrapping emitting clunker ones for generating profit and responsible devices not improving fuel quality, in addition to not preparing proper plan to curb the emissions.
Deputy interior minister for urban and rural development, Mehdi Jamalinejad, has said that some 22,000 busses are operating in the country's public transport fleet, 16,000 of which are clunkers, accounting for 70 percent of the volume of bus transport system.
Ali Mohammadi, an official with traffic police, said in January that the scrappage of clunker vehicles has decreased by 65 percent in the past Iranian calendar year 1397 (ended in March 2019) compared to a year earlier.
While last year some 140,000 vehicles were scrapped, this year only 50,000 old vehicles were discarded, he added.
Environment should not be destroyed for sake of growth
MP Homayoun Yousefi has said that economic growth is not worth of environmental degradation.
He lamented that environmental protection has decreased in Western Asia, which is mostly due to decision making is based on personal tastes not environmental assessment.
"Iran's climate being arid is fragile, so development should be done in light of the fragility and low capacity of the country's environment," he highlighted, regretting, nature seems to be less considered in some development plans.
"An important factor for showing power of countries is sustainable environment, and we also need to focus more on the environment in this regard," he added.
Toward economic growth while safeguarding environment
Green production is likely to become the center of attention globally in the near future due to the proven importance of environment, however, economic and industrial expansion resulting in urbanization are a reality that is inevitable specially in developing countries, so, we must never lose sight of the need to safeguard the environment.
Every country regarding the resources each have, has an important opportunity to make policies or take steps in line with regulations which can guide it to developmental goals. By considering environmental issues and planning for appropriate confrontation measures wherever necessary, we can even set a role model for other countries to follow.
From our partner Tehran Times