Government Inaction While Reports Signal a Climate Crisis
In the wake of climate-fueled disasters and several alarming reports on climate change, a gap is evident — a gap between how the world is responding to the climate crisis and how it should.
A new study appearing in Nature Climate Change (Feb. 25, 2019) examined three sets of satellite data using three teams of scientists. The scientists' findings now have a five-sigma level of confidence that climate change has anthropogenic cause; labeled a statistical "gold standard" it means a one-in-a-million chance of error. Having proved conclusively that human activities are responsible, they hope their work will spur change. There is now plenty of new and accumulated evidence of global warming, and of human involvement.
Heat trapping gases concentrating in the atmosphere cause an energy imbalance manipulated in a warming earth. About 93% of this heat is accumulated in the oceans. The rising ocean heat content (OHC) becomes a record of global warming. New research based on OHC observations over time shows a disturbing acceleration in ocean warming. Without proactive measures to reduce global warming, the report demonstrates an increasing rate at which oceans warm for each scenario it simulated. It warns of major global impacts such as a sea level rise of 30cm by 2100, unprecedented severe weather events, and coastal flooding.
Overall temperature in the oceans is now the highest since record-keeping began. Moreover, ocean levels are already 7cms (about 3 inches) higher than in the 1990s (keyfinding 1), human-caused climate change being a major culprit. The rise appears to be accelerating, now at the rate of 3.9 millimeters a year or about an inch in 6 years.
Coastal land loss from flooding is no longer just a problem faced by The Maldives in the Indian Ocean, or Pacific Islands like Kiribati. Low-lying coastal cities in the US have begun to flood at high-tide. This nuisance tidal flooding is expected to increase 5 to 10 fold (keyfinding 4).
Tell-tale signs of the exacerbation of weather events are already here: Hurricanes intensify quickly and then move slowly shedding unprecedented amounts of rain. It happened with Harvey over Houston in 2017, and with Florence over North Carolina in 2018. What might come as a surprise is the fact that half of the world's annual rainfall and snow pelts us on the 12 wettest days of the year and by century's end the same amount of precipitation will occur in 11 days. So reported scientists last November. A warming atmosphere means it can hold more moisture; thus more intense deluges will further test the ability of the soil to absorb the water leading to an increased likelihood of worse flooding.
Changing weather patterns also have other consequences. In California, large fires now burn twice the area they did 50 years ago, and are expected to triple that by 2050. Future projections point to both bigger fires and a longer fire season. And then who would have expected a heat wave in Canada to kill more than 90 people in 2018? It is not alone. The UK suffered debilitating summer heat in 2018 and 2017, and a heat wave hit southern Europe in 2018 where Portugal and Greece were also hit by wildfires.
The same is true in the Southern Hemisphere, where Australia suffered an intense heat wave in January, while its wildfire season now starts earlier, is longer, and is more devastating. Experts confirm these effects to be long term in a new joint report: The climate has warmed 1C since 1910; the sea levels around the country are rising; stream flow patterns in the country are changing; and rainfall has decreased except in Northern Australia. "Australia is experiencing climate change now …" is the blunt appraisal from the director of the climate science center at the Commonwealth Scientific and Industrial Research Organization (CSIRO) which issued the report jointly with the Bureau of Meteorology.
The U.S. 'National Climate Assessment' last November did not mince words when it reported, "The evidence of human-caused climate change is overwhelming … the impacts of climate change are intensifying across the country." The report is mandated by Congress and affirmed by science agencies of the government. President Trump, who religiously opposes climate change believing it to be a natural phenomenon that will reverse itself also naturally, had a brief response: "I do not believe it." About the report's estimated economic impacts, Sarah Sanders, his press secretary, claimed the report was "not based on facts." The "facts" on which the Trump administration reached its conclusions have not been released.
Sadly their indifference is not harmless because when the US changes tack on climate action, it gives other countries leeway to do the same. China has slackened and Brazil's newly elected president, Jair Bolsonaro has promised to open more of the Amazon rain forest for development reversing its CO2 capture into more CO2 emission. CO2 happens to be the most sensitive gas to the heat radiation wavelengths reflected back from earth, sending more back to earth.
All this at a time when the UN sponsored Intergovernmental Panel on Climate Change released its latest report last October setting off alarms. Comprising the work of hundreds of the world's leading climate scientists, it predicts a grim future and a narrowing window of action. Labeled the 1.5C report, it looks at a 1.5 degree Celsius rise in mean global temperature from preindustrial levels. We are already experiencing the effects of being 1 degree above, and according to the report should reach the 1.5C level by 2030 to 2052. It leaves a 12-year window to act before the process becomes self-sustaining and uncontrollable.
Even at 1.5C above, 70-90 percent of the world's sea corals would be lost; the Arctic sea ice in fast retreat threatening polar bears and raising sea levels; and with higher ocean temperatures worse severe storms, rain and flooding. A safer move would be to start removing CO2 from the atmosphere, perhaps even now. Certainly the Paris agreement, holding temperature increase to 2C, is no longer a viable alternative if we do not wish to leave behind a raging planet to our children and grandchildren.
Carbon capture from the atmosphere is difficult and expensive. Climeworks, a Swiss startup has a pilot project outside Reykjavik, Iceland, removing 50 tons of CO2 a year. For perspective, about a trillion tons are expected to be emitted by 2100, while researchers limit the potential for direct air capture (DACCS) at the most to 5 billion tons per year or about a quarter of the emissions. The cost also is high at $100 to $300 per ton, and it requires considerable energy usage — a 300 to 500 Megawatt power plant to remove a million tons annually reports Scientific American (January 2019).
Another alternative might be to remove it at the source. That means at power stations and factories, and there are claims of new and more affordable processes offering hope. However, most carbon emission comes from transportation, and it points to a future of electric cars using electricity from CO2 scrubbed power stations.
That is also the thesis of Greg Ballard's newly released book, "Less Oil or More Caskets." The book's title refers to the human and military cost of protecting the free flow of oil. A former Marine Lt. Colonel and two-term Republican mayor of Indianapolis, he is a long-term advocate of electric cars and rapid-transit electric buses, the latter underway in Indianapolis. He even managed to secure federal grants despite Trump's opposition, proving both that Trump is not unassailable and some Republicans are seeing the light.
It only goes to prove, Trump is not unassailable. Neither is climate change although the window to act narrows by the day … provided there is the wherewithal to shape the necessary and urgent changes in public policy, and the public pressure to force Trump's hand. That he eventually caved on the shutdown shows it's possible.
Greta Thunberg a 16-year old Swedish schoolgirl's decided to stop attending school on Fridays and picket her parliament to draw attention to climate change. She followed up with an address to COP24 in 2018 and the World Economic Forum in Davos this year galvanizing a student protest movement in Europe demanding action on climate change. Led mostly by girls, it has led to school strikes by tens of thousands of young students across Europe, and now they have called for a day of unified global action on March 15. In addition to a March 15 strike in the US, continuing protests as in Europe are urgently needed to support the girls.
Types of Natural Fibers from Plants and Their Characteristics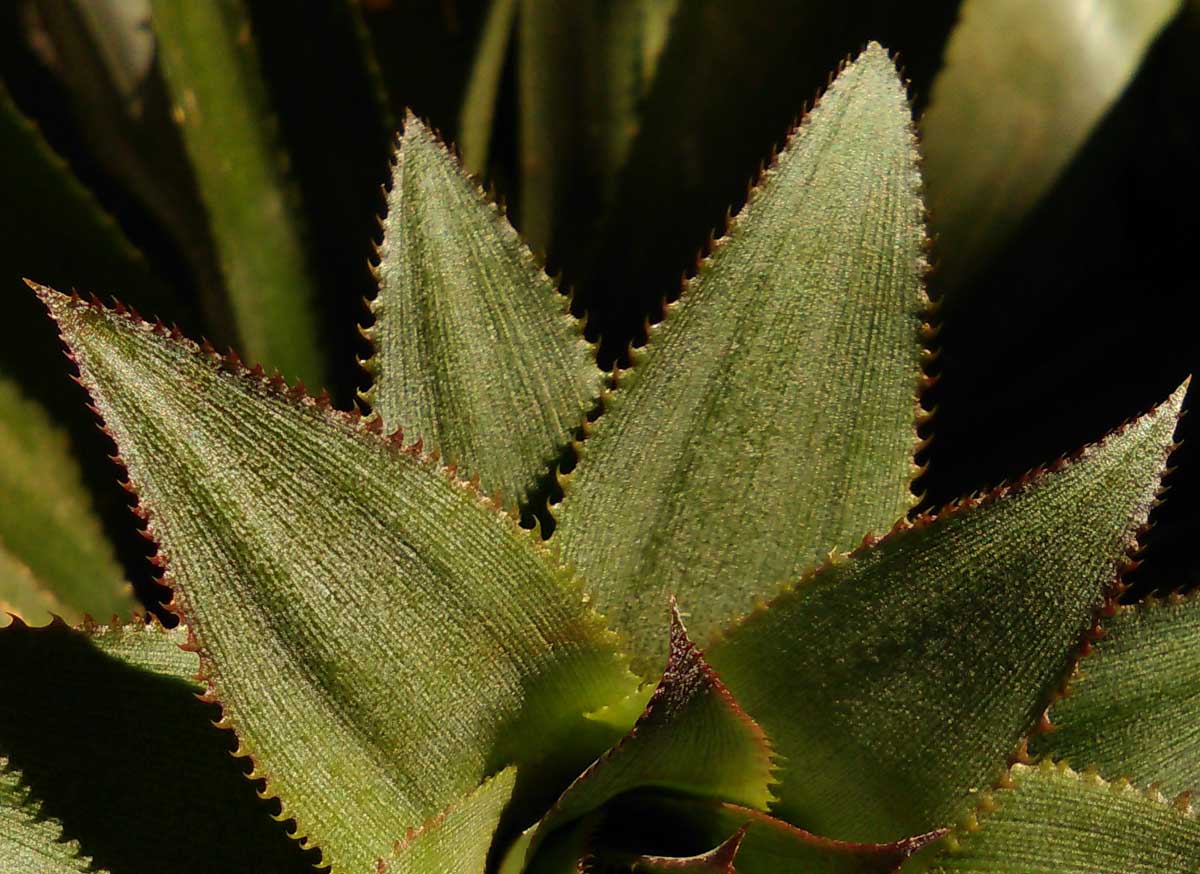 Nature has provided abundant resources and can be used into various processed products that can help ease human life. With the enormous potential of nature that is already available, it is the human task to utilize it and maintain the preservation and balance of nature so that it does not become extinct or lost due to excessive use without being accompanied by environmental conservation. One of the wealth that is widely available in nature is natural fiber. Natural fiber is a raw material used in the textile industry which can then be processed into various useful needs, not only into cloth, but many products actually require fiber as a raw material, one example is composites. Composites are generally made of powder or particles which are usually used to increase the strength of the material. However, in the era where technology began to develop, various composites derived from fiber. Fiber composites themselves are the same as composites in general, but the material used is not wood powder or particles but the main ingredient is fiber. So that the type of fiber greatly affects the strength of a composite made.
Generally, fiber comes from 2 sources, namely synthetic fiber and natural fiber. Natural fiber itself can come from animals and plants. Animal fibers such as wool, silk, alpaca, camel, etc. The highest content of animal fiber origin is protein. Then the fiber from plant can be further divided into several types according to its origin, fiber from seeds, stems and leaves. Fibers from seeds such as cotton and kapok, fibers from stems such as ramie and bamboo fibers, fibers from leaves such as pineapple and sisal leaf fibers. Chemically, all fiber derived from plants, the main element in the fiber is cellulose, although other elements in varying amounts are also contained in it, such as hemicellulose, lignin, pectin, ash (Hidayat, 2008).
The trend of using natural fiber to be processed into objects that have benefits and selling value continues to increase from year to year. This happens because many people have realized the importance of protecting the earth, so many have started to use materials that come from nature so that they can be decomposed and do not create waste that is difficult to decompose such as plastic, metal, and styrofoam. The trend of using sustainable materials is very positive and has a good impact in the long term. Because with increasing public awareness about the importance of protecting this aging earth, it can help protect nature and reduce the extinction of animals and plants.
Here are some examples of types of natural fibers and their unique characteristics.
Pineapple leaf fiber
Who would have thought if it turns out that pineapple leaves can be made into fiber that has a high selling value. Pineapple leaf fiber is fiber taken from pineapple leaves. The extraction of fiber from the leaves is carried out by a series of special processes. Pineapple leaves have an outer layer consisting of an upper and lower layer. Between these layers there are many bonds or strands of fibers that are bound to one another by a kind of gummy substance in the leaves. From the weight of fresh green pineapple leaves, approximately 2.5% to 3.5% of pineapple leaf fiber will be produced (Hidayat, 2008). The properties of this pineapple leaf fiber include being able to absorb moisture, its unique color because it has a whitish or silvery accent, it has a very high cellulose content, this fiber is quite strong and does not shrink easily, has antibacterial properties, has a distinctive smell and is shiny.
Hemp fiber
Is a fiber produced from the stems of the flax or flax plant. According to several sources, hemp fiber is one of the fibers that has been used for hundreds of years and is still being processed and utilized. Hemp fiber has a low lignin content, which makes this fiber have a white color. The characteristic properties of hemp fiber are its relatively long fiber, this fiber has better tensile strength than cotton, the absorption capacity of this fiber is quite high, and it has resistance to bacteria and fungi (Fitinline, 2020).
Bamboo Fiber
Is a type of fiber that is processed from the bamboo plant. There are many types of bamboo in this world but the most commonly used bamboo for processing into cloth is banbu moso (Phyllostachys edulis). The process of processing bamboo into fiber is quite complicated but it is comparable because it turns out that bamboo fiber has many advantages. Some of the characteristics of the properties of bamboo fiber include antibacterial and antifungal properties, even after washing it many times, these properties do not disappear but remain, can absorb and reduce odors, have a good absorption rate, and this fiber is very smooth and soft so it is suitable for several applications. people who have sensitive skin (Bamboo, 2016).
Sisal Fiber
Is a fiber that comes from the agave plant, types of agave cantala and agave sisalana. Agave itself is one of the unique types of plants because the stems and leaves are united and the fiber contained in the leaves is quite strong. Sisal fiber itself has the characteristics of hard, rough, very strong and yellowish white. Sisal fiber has many functions that can be used, among others, for textiles, geotextiles, car body reinforcement, crafts, building and construction materials, etc. One sisal plant produces about 200-250 leaves and one leaf contains 1000-1200 fiber bundles(Basuki, 2017).
Abaka Fiber
Is a fiber derived from the leaves of the abaca plant (Musa Textilis) including the family of Musaceae or types of bananas. Abaca fiber has the characteristics of being strong, waterproof, flexible and has good buoyancy. Because of these advantages, this fiber is widely used for the production of ropes and nets, which can also be used for making clothes. As well as raw materials for making filter paper, stencil paper to paper that requires high durability and storage power such as banknotes, securities, document paper, map paper, and other commercial products. Abaca fiber is used as a material for making currency because it has the advantages of fiber, including having the strength not brittle and not easy to break, having a very good texture, shiny like reflecting light, durable, flexible, and resistant to salinity (Balittas R & D agriculture, nd).
Each natural fiber has its own advantages and uniqueness. It is estimated that in the future the use of natural fibers will continue to increase considering the various human needs that are increasing from year to year and increasingly sophisticated technology does not rule out the possibility that in the future the use of natural fibers can be more optimal than now. However, to achieve this, we need to protect and preserve nature and protect the earth so that natural fibers can still grow and not experience extinction or scarcity.
Global Warming And The Future Of Food
While there may be uncertainty as to the level of global warming, there is little to none about its reality and its anthropological basis. Even if the warming ceased today, the accumulated energy in the system will continue to raise the average global temperature 0.2C per annum or 2C in a decade.
Add this inexorable rise to another, that is the continued increase in population, and scientists have been exploring foods that may fare better in the new environment. The six below were the focus of a recent article in Science News (May 21, 2022).
For animal protein, mussels and other bivalves could comprise about 40 percent of our seafood by 2050. Super-nutritious, they are also easier to scale up in production for the simple reason they do need to be watered or fertilized, or even require land, a scarce resource. And unlike land-based aquaculture, it is not handicapped by environmental issues.
All in all, edible food from the sea has the potential for an estimated 36-74 percent increase to help feed the 9.8 billion people expected to be living on earth by 2050.
The United Nations has declared 2023 the International Year of Millets following a proposal by India. A staple in parts of Asia and Africa, it is a hardy crop that is more resilient than wheat to climate change and can grow in poor soil. It does not require as much water and thrives in a warmer, drier environment. It can also be turned into beer. The UN hopes the focus on it in 2023 will raise awareness, encourage global production and increase research investment and extension services.
The Bambara groundnut is native to sub-Saharan Africa. A drought tolerant legume, it grows well in poor soil without the need for fertilizers. Bacteria on the plant convert atmospheric nitrogen into ammonia making it self-sufficient in crucial nitrogen. Like all legumes, it is rich in protein and is also a source of fiber and the minerals, iron, magnesium and potassium. It is more drought tolerant than soybeans but has less yield per acre. However in a warming, harsher climate, it could, unlike soybeans, continue to yield a decent legume crop.
Enset is native to Ethiopia. Dubbed the false banana because it resembles a banana tree, its starchy stems can be harvested at any time of the year making it a reliable buffer food between crops. Its processing though is complex and an indigenous art, so any expansion would necessarily have to be led by communities possessing that knowledge.
Cassava is a starchy root vegetable from South America noted for its tolerance to drought and salt. An added plus is that higher atmospheric CO2 enhances its ability to withstand stress and can result in greater yields.
Kelp grows in water and is rich in vitamins and minerals, particularly iodine, calcium and iron. Also, by taking in CO2 it of course aids the environment, but it also lowers the acidity of the water which helps bivalves. Thus farmers in Maine tend to grow them together. Kelp is eaten widely in Asia and dried sheets are common in sushi rolls even in the US.
The above has been a brief summary of what some scientists foresee as food staples of the future. It is also something to ponder for the rest of us.
Healthy planet needs 'ocean action' from Asian and Pacific countries
As the Second Global Ocean Conference opens today in Lisbon, governments in Asia and the Pacific must seize the opportunity to enhance cooperation and solidarity to address a host of challenges that endanger what is a lifeline for millions of people in the region.
If done right ocean action will also be climate action but this will require working in concert on a few fronts.
First, we must invest in and support science and technology to produce key solutions. Strengthening science-policy interfaces to bridge practitioners and policymakers contributes to a sound understanding of ocean-climate synergies, thereby enabling better policy design, an important priority of the Indonesian Presidency of the G20 process. Additionally policy support tools can assist governments in identifying and prioritizing actions through policy and SDG tracking and scenarios development.
We must also make the invisible visible through ocean data: just three of ten targets for the goal on life below water are measurable in Asia and the Pacific. Better data is the foundation of better policies and collective action. The Global Ocean Accounts Partnership (GOAP) is an innovative multi-stakeholder collective established to enable countries and other stakeholders to go beyond GDP and to measure and manage progress towards ocean sustainable development.
Solutions for low-carbon maritime transport are also a key part of the transition to decarbonization by the middle of the century. Countries in Asia and the Pacific recognized this when adopting a new Regional Action Programme last December, putting more emphasis on such concrete steps as innovative shipping technologies, cooperation on green shipping corridors and more efficient use of existing port infrastructure and facilities to make this ambition a reality.
Finally, aligning finance with our ocean, climate and broader SDG aspirations provides a crucial foundation for all of our action. Blue bonds are an attractive instrument both for governments interested in raising funds for ocean conservation and for investors interested in contributing to sustainable development in addition to obtaining a return for their investment.
These actions and others are steps towards ensuring the viability of several of the region's key ocean-based economic sectors, such as seaborne trade, tourism and fisheries. An estimated 50 to 80 per cent of all life on Earth is found under the ocean surface. Seven of every 10 fish caught around the globe comes from Pacific waters. And we know that the oceans and coasts are also vital allies in the fight against climate change, with coastal systems such as mangroves, salt marshes and seagrass meadows at the frontline of climate change, absorbing carbon at rates of up to 50 times those of the same area of tropical forest.
But the health of the oceans in Asia and the Pacific is in serious decline: rampant pollution, destructive and illegal fishing practices, inadequate marine governance and continued urbanization along coastlines have destroyed 40 per cent of the coral reefs and approximately 60 per cent of the coastal mangroves, while fish stocks continue to decline and consumption patterns remain unsustainable.
These and other pressures exacerbate climate-induced ocean acidification and warming and weaken the capacity of oceans to mitigate the impacts of climate change. Global climate change is also contributing to sea-level rise, which affects coastal and island communities severely, resulting in greater disaster risk , internal displacement and international migration.
To promote concerted action, ESCAP, in collaboration with partner UN agencies, provides a regional platform in support of SDG14, aligned within the framework of the UN Decade of Ocean Science for Sustainable Development (2021-2030). Through four editions so far of the Asia-Pacific Day for the Ocean, we also support countries in identifying and putting in place solutions and accelerated actions through regional dialogue and cooperation.
It is abundantly clear there can be no healthy planet without a healthy ocean. Our leaders meeting in Lisbon must step up efforts to protect the ocean and its precious resources and to build sustainable blue economies.