Did Pakistan kowtow to post-Pulwama threats? What to do?
Following Pulwama attack, India's prime minister announced that time to talk to Pakistan was over. Now was the time to teach Pakistan `unforgettable lessons'. Fanatic supporters yelled `there is no purpose served by maintaining an army of 1.3 million if it cannot go to all-out war'.
Options chosen by India
Modi deputed ministries of defence and external affairs to dovetail a cogent response in coordination with other institutions. The options on anvil were: (b) continued effort to isolate Pakistan in comity of nations. Obstructing holding of South Asian Association of Regional countries to hold conference at designated venue, Pakistan. Continual demonstrations by Indians abroad to denounce Pakistan as `nerve centre of terrorism'. (c) Getting Pakistan blacklisted by 37 members Financial Action Task Force. (d) Intensifying insurgency in Balochistan through proxies. (e) Preventing flow of excess water into Pakistan. (e) Military action including surgical strikes and air strikes. India's reaction was like a koota yuddha (all-out war) or maya yuddha (war by stratagems) in Chanakyan's parlance (Arthashastra).
Resulting outcomes and possibilities
India burnt its hotlines to get Pakistan diplomatically isolated and blacklisted by financial-action task force. It was in vain as Pakistan managed to get an extension to escape blacklisting. . Fifty countries, including United Nations' Security Council, denounced Pulwama attack without naming Pakistan or Masood Azhar. Only the USA, in a message, pinpointed Pakistan by name.
Saudi-Pakistan joint statement, at end of Prince Mohammad Bin Suleiman's visit, clearly belies India's expectations. It bears a stamp of approval on Pakistan's narrative that India is trying to `politicise the UN listing process'.
Fanatic Hindus demanded immediate action by India's 1.3 million army. Despite pre-election Hindutva frenzy, Modi remained incapacitated from taking quasi-military action because of Pakistan's Chines Chinese Sh-15 Howitzer (TNW) Guns (American equivalent M-777), besides Nasr missiles. However, standing operating procedure for movement of convoys was amended. Civil traffic will now stay stopped until a convoy has moved on. Military route will be barricaded. Troops could be airlifted airlifted to Srinagar to continue cordon-and-search operations (100 companies already airlifted). Security of Kashmiri leaders was withdrawn ostensibly being unaffordable for the cash-starved disputed state. This step is presumed to be an open invitation to opponents to kill Kashmiri leaders. Special correspondent at prestigious Daily Star newspaper, Pallab Bhattacharya suggested `The final option is to carry out covert operations inside Pakistan to take out high-value human targets such as leaders of terror outfits. This might be the least costly and most optimal strategy. However, this would require a great deal of preparation and might not be domestically useful given the amount of secrecy and lack of optics surrounding'. RAW's chief and author of Spy Chronicles feared removal of security may lead to assassination of Mirwaiz.
To block flow of water to lower riparian (Pakistan), India will have to build 100-meter dams at huge expense in about six years. Immediate obstruction to flow of excess water may inundate the whole of Valley.
India has realized that it is not possible to browbeat Pakistan because of China and Afghan-Taliban cards in Pakistan's hands. Despite completing a dam and initiating work on 11 more dams in Afghanistan, India could not carve out a niche in Taliban's heart. Pakistan's military spokesman warned India that Pakistan too has surprises up its sleeves.
Meanwhile, Kashmir students and traders were attacked or looted throughout India. About 700 students, including girls, fled to Valley. Even holders of PM Modi's merit-based competitive scholarships had to rush back to Valley for safety. Kashmiri journalists in Indian states were roughed up, mercilessly beaten, and told to go back Meghalaya governor officially directed to boycott everything Kashmiri. Some Kashmiris petitioned Supreme Court to intervene. In its order, the Supreme Court promptly directed 10 states and various institutions to take remedial steps.
Media reaction
Saner public opinion in India stressed that it is talks not wars that find durable solutions to conflicts. A newspaper taunted `India wants to retain Kashmir but not Kashmiris'. As a licence to kill, security of Kashmiri politicians have been withdrawn. India wants a replay of Kashmiri leaders (like Abdul Ghani Lone) being killed. Over 100 more CRPF companies have been airlifted to Srinagar to continue cordon-and-search operations, and kill suspects in custody. Renowned writer Barkha Dutt (Outlook India dated February 20, 2019)
Reminisced a sensible local police officer's directive `Bodies of those killed in encounters were to be properly zipped in covers and not paraded. At post-mortems of killed terrorists,
no photographs were to be taken or distributed.' Some retired generals and RAW's former chief AS Daulat cautioned against use of force to settle score with Pakistan. Daulat said, `when it comes to insurgencies worldwide, very rarely has an insurgency been sorted out or solved through force and by the gun'. He reminisced `The British, who dealt with this more than anybody else, had a huge problem in 1950 in Malaya' understood ` need to win the hearts and minds of the people'. Daulat exposed gnawing gaps in India's approach which resulted in Kashmiri's alienation and their drift to `militant' outfits.
Daulat pointed out the Kashmiri is craving for peace. He recalls former Norwegian Prime Minister Kjell Magne Bondevik's visit Mirwaiz Farooq. Mirwaiz conveyed a message through him 'we want peace and we want to talk'.
Humiliation of Kashmiris motivates them to become human missiles. The Pulwama Fedayeen, a schoolboy, was forced to rub his nose on ground while hopping around a military jeep.. Just recall Indian army chief awarded commendation certificate to Major Leetul Gogoi who drove his jeep with a Kashmiri protester, tied to his jeep front.
A Kashmiri newspaper reported `The young generation has also seen the Army mercilessly beating the people of Kashmir for not hoisting Indian flag on their cars, bikes and even bicycles. Such was the grim situation in Kashmir that even selling or buying a pencil battery for your radio or wall clock could land you in trouble since these batteries were also used in the wireless sets. These youth, who you think are radicalised, were raised when militants used to make rounds of the villages laden with AK-47 and Kalashnikovs, seeking shelter and meals. The fear of armed forces undoubtedly loomed around, yet people opened their doors to feed the militants or Mujahids as they call them. The fantasy behind this courtesy was the hope to see their wailing vale liberated. These youth, I may tell you were born coinciding with this agonising period in Kashmir's history'.
Even architect of `surgical strikes' retired Lt. Gen D.S. Hooda (Northern Command) urged New Delhi to avoid such "sad and baseless knee-jerk reactions" .He says, "It is not possible to bring such massive amounts of explosives by infiltrating the border." Pakistan's military spokesman questioned what Indian army was doing at borders for past seventy years.
Even dead bodies are mutilated and photographed. Daulat recalls Kashmir's top policeman, SP Pani, the youngest-ever to hold the post, quietly introduced small changes. He directed `bodies of those killed in encounters be properly zipped in covers and not paraded'. `At post-mortems of killed terrorists, no photographs be taken or distributed. Sometimes, he personally attended to phone calls from angry relatives of militants demanding the body and surprised them with his controlled civility' . Daulat stressed `To smear all Kashmiris —as the Meghalaya Governor has done without any public admonishment from the Modi government — is not just wrong; it only helps Pakistan'.
Why Kashmiris are being radicalized ?
While speaking at a panel discussion (January 9, 2019), Indian army chief admitted ` more and more educated youth being drawn into terrorism' is India's former Chief of the Army Staff Bikram Singh observed `Even some of the well-educated and employed youth have fallen prey … As compared to 131 young people , who joined various terrorist outfits in 2017, the number in 2018 rose to over 200. Some new terrorist outfits, such as ISIS-Kashmir and Ansar Ghazwat-ul-Hind aligned to the Islamic State of Iraq and Syria (ISIS) and Al Qaeda ideologies, have also mushroomed in the past few years….In addition to the ongoing military operations, it will require a coordinated deployment of our political, diplomatic, economic, social, and perception management prowess.
Humiliation coupled with political vacuum and economic deprivation provides the answer.
There is need for understanding mind of a suicide bomber. `Motivation, opportunity and capacity' are sine qua non of any act good or evil. Yet, motivation for killing oneself and several other innocent persons appears to be politically, rather than religiously, motivated.
Holy Quran and ahadith forbid taking one's own life or of other innocent people (even if they are slaves). They Quran says, "And commit not suicide…whoever shall do this maliciously and wrongfully, we will in the end cast him into the fire; for this is easy with God". The ahadith provide penalty of life for life, ear for ear, tooth for tooth, so on. Aside from suicides by healthy Muslim, even killing of terminally ill Muslims by themselves or by others (euthanasia) is not unanimously supported by all jurists. Some outfits equate it with jihad. But, according to ahadith and verses, an individual cannot wage jihad (farzul Ayn), only a country or a government can do so (farzul kifaya).
Professor Robert Pape of University of Chicago based his book, Dying to Win: The Strategic Logic of Suicide Terrorism, argues that `the connection between suicide attacks and religion is exaggerated and that suicide terrorism is "mainly a response to foreign occupation" in Mohammed M. Hafez under chapter `Explanations of Suicide Terrorism' in his book Manufacturing Human Bombs points out `Religious fanaticism is one of the most common explanation of why individuals volunteer to become human bombs (p.9 ibid.). `But despite its intuitive appeal, this explanation is not entirely convincing. Political environment is a crucial determinant of the credibility of their appeals' (p.10 ibid.). The author points out that secular persons and groups have been in the forefront of suicide bombers. They include Popular Front for the Liberation of Palestine, PKK fighting for independence from Turkey, , Al-Aqsa Martyrs' Brigade, besides Japanese kamikaze (hot winds) of World War II. In recent history, suicide attacks began during 1981-83 in Lebanon. A group of five secular groups spearheaded the attacks. Just four months after 58 French troopers and 248 US marines were killed in attack on US Embassy in Beirut, the US troops left Lebanon (S. Alam, Suicide Bomber: Phenomenon, Strategy and Future, p.51). Michael Walzer, in his book Just and Unjust Wars: A Moral Argument with Historical Illustrations argues that those engaged terrorism can be morally justified when a nation or community faces the extreme threat of complete destruction and the only way it can preserve itself is by intentionally targeting non-combatants. Is Pakistan under foreign occupation? India needs to unmask `religiosity' of suicide terrorists. And, balm their political wounds, if any.
India itself created Kashmir problem
While India blames Pakistan for her Kashmir troubles, it is pertinent to recall what India's former defence minister George Fernandes (June 30, 1930 to January 29, 1930) said about Kashmir. I quote from Victoria Schofield on page 293 of her book Kashmir in the Crossfire (IB Taurus, London/New York, 1996.).
`I do not believe that any foreign hand engineered the Kashmir problem', stated George Fernandez in 1990. `The problem was created by us, and if others decided to take advantage of it, I do not believe that one should make that an issue; given the nature of the politics of our subcontinent, such a development was inevitable'. (Source: George Fernandez. 12 October 1990, India's Policies in Kashmir: An Assessment and Discourse, in Thomas, ed. Perspectives of Kashmir.).
Solution lies in India's history
At the time of partition, India was embroiled in many virulent insurgenies: Dravidian South movement, seven angry sisters of North East, Khalistan movement. India overcame the insurgencies through talks with Laldenga, Master Tara Singh, Dr. Phizo and others. It accepted demand for creation of new states. Gradually the incendiary states merged into Indian Union. But, India stands alienated in Kashmir.
A prelude to solution
Now the only solution is to demilitarize the state or make India-Pakistan border softer, as envisaged by its own foreign secretary Jagat S. Mehta in his article 'Resolving Kashmir in the International Context of the 1990s'
Mehta understood that plebiscite was the real solution. As such, his proposals were meant to serve as 'requirements' for the solution, not a solution. Some points of his quasi-solution are
(a) Conversion of the LoC into "a soft border permitting free movement and facilitating free exchanges…" (b) Immediate demilitarisation of the LoC to a depth of five to 10 miles with agreed methods of verifying compliance. (c) Pending final settlement, there must be no continuing insistence by Pakistan "on internationalisation, and for the implementation of a parallel or statewide plebiscite to be imposed under the peacekeeping auspices of the United Nations". (d) Final settlement of the dispute between India and Pakistan can be suspended (kept in a 'cold freeze') for an agreed period. (e) Conducting parallel democratic elections in both Pakistani and Indian sectors of Kashmir. (f) Restoration of an autonomous Kashmiriyat. (g) Pacification of the valley until a political solution is reached. (Voracious readers may see detail of Mehta's proposals in Robert G. Wirsing, India, Pakistan and the Kashmir Dispute (1994, St Martin's Press).
The only way out: resilience and talks between India and Pakistan. If not then wait for divine intervention or a nuclear Armageddon.
Taliban Takeover and Resurgence of Al-Qaeda in Afghanistan
As a Security and International Relations student and someone who lived in Afghanistan, I believe that the withdrawal of the U.S and NATO troops will help Al-Qaeda reorganise its activities in Afghanistan and in a very short period. The group will be able to relaunch its activities.
After several years, the resurgence of Al-Qaeda is becoming evident in the post-US and NATO withdrawal from Afghanistan. Like many other non-state actors, the year 2021 is a year of hope for Al-Qaeda because it provides an opportunity for them to launch their halted global terrorist mission.
The U.S withdrawal will limit its ability to strike the al-Qaida core in Pakistan and Afghanistan, and it will be a turning point for the resurgence of Al-Qaeda in Afghanistan and from where they can expand their activities. Familiarity with the rugged terrain of Afghanistan and northern Africa will help Al-Qaeda to re-merge and assemble their forces quickly if there is no strong censorship on Al-Qaeda activities.
The relationship between Al-Qaeda and the Taliban is inseparable, and the victory of one group will pave the way for the resurgence of another group. Al-Qaeda and its adversary, Daesh داعش (IS) دولت اسلامی عراق وشام, will seek to extend their operations in Afghanistan in post-US and NATO withdrawal.
It is always very likely that terrorist groups are willing to help other terrorist organisations and provide them safe-havens. Terrorist groups such as Al-Qaeda and Islamic State are very interested in conquering Afghanistan. They are not having other interests in Afghanistan; however, they believe that the Islamic Army will come from Khurasan, which is current day Afghanistan, and the last battle will take place in Syria, therefore, for that reason, without any doubt the resurgence of the Al-Qaeda is taking place in the world, and the starting point for that resurgence will be Afghanistan.
Looking to the future, it is very likely that the increasing connections between the Taliban and Al-Qaeda will lead the groups to work on long-term strategic partnerships. These terrorist groups will play their disrupting roles in terrorising civilians and government officials. The U.S and NATO intervention in Afghanistan had crippled Al-Qaeda. Still, the current withdrawal will give the group momentum to maximise the power vacuum created by the foreign troops in Afghanistan.
To conclude, I believe that the current grim situation in Afghanistan is paving the way for the resurgence of Al-Qaeda in Afghanistan, which can pose a serious threat to the international community. However, the scale and scope of terrorist activities of Al-Qaeda would be different from the 9/11 attacks due to strategic shifts in the strategic culture of the group. The group will always use its influence and strengthen ties with other terrorist groups stretching from Asia to Europe and Africa to America's.
Trends of Online Radicalization in Bangladesh: Security Implications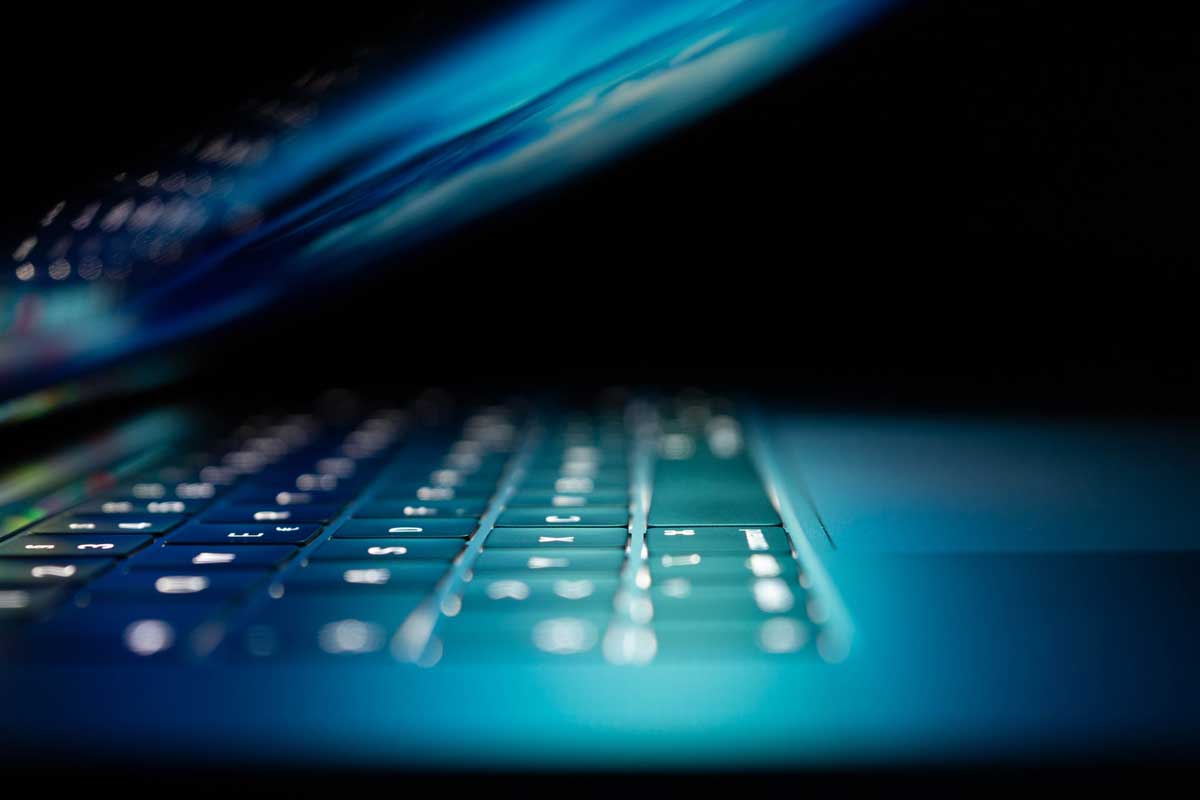 Online radicalization poses a formidable threat to the stability of the country. With the imposition of lockdown in the last year, the nefarious fundamentalist factions have ramped up their activities. As the country's law and enforcement agencies are playing a vigilant and commendable role in combating heinous fundamental radicalism in Bangladesh, these radicals have instead resorted to the online mediums to recruit, sensitize and radicalize the youths of the country.
Bangladesh has historically been a bastion of pluralism as the country's constitution provides primacy to the secular character of the republic. However, in keeping with the global trend of militancy Bangladesh had also witnessed spate of militant activities in the preceding decades culminating in the seige of Holi Artisan Bakery.
Since the catastrophic militant activities in 2016,Bangladesh government has taken a slew of stern measures to combat the budding radicalism in the Bangladesh and to safeguard the country's pluralist character.Hence, terrorist and radical factions didn't gain ground in the succeeding years and last few years Bangladesh has enjoyed enviable stability from the untoward disturbances of these militants.
However, with the technological revolution in the country, it turns out that militants have adapted their tactics to the needs of the new epoch. While previously militants had a hard time in radicalizing people owing to the vigilance of the law enforcement agencies, in the realm of the online media militant find their fortress and esconsced themselves in various social media and web platforms.
In contrast to the traditional process of radicalization, militants found online radicalization much advantageous as it provided them with the opportunity to disseminate their diabolical propaganda to more people and help them conceal their identity.
Parallel with the acceleration of the online radicalization efforts, the character of the militants victims has also changed significantly.Previously, militants sprung mainly from the disadvantaged and destitute section of the country who were ridden by poverty and devoid of traditional schooling. Radical outfits found these militants easy prey in their efforts to mobilize gullible youths to destabilize the country.
However, with the changing mediums of radicalization, the socioeconomic background has also witnessed c. In contrast to the impoverished background of militants, the militants radicalized through online mediums represented instead deviated youths from very affluent backgrounds and these youths possessing modern university education.
The radicalization of these urban university-educated students has baffled the policymakers and law-enforcement agencies of the country as the motivation of these youths don't have any compelling rationale to join these militant organizations peddling medieval agendas.
The online radicalization is attributed as the reason for the proliferation of more urban educated militants. These urban credulous youths are allured by the rhetoric and propaganda of the militant leaders.
The online radicalizers remain within the shroud of online platforms and try to radicalize the youths with inflammatory speeches which seek to vilify the western liberal ideals and the democratic government.
They rail against the intention of the democratic government and attribute all the blame of muslim plights to the western machination. They selectively portray the violence in conflict ridden nations like Syria, Yemen and Afghanistan and cherry-pick the graphical images and videos to sensitize the deviant youths that their religion is in peril and only the youth can safeguard the religion from the clutches of western imperialism through radical activities. This evokes a kind of jihadi zeal in the youths which persuade them to engage in millitant mission to safeguard the honor of their religion .
These factors prod the youths to join the radical forces which takes huge toll on the stability of the country.Besides, online radicalization also exacerbated the comunal rifts in the country which is manifested in frequent assault on country's minority groups based on fictitious allegation of desecration. These attacks on minority is orchestrated by shrewd fundamentist to vitiate the prevailing communa
Regulating online platforms is much more difficult than traditional platforms which make combating these propaganda very arduous.
One of the scapegoats of their propaganda is the democratic government in the country. These propagandists portray the democratically elected government in bad light through advancing their conspiracy theories and propaganda. These propaganda distort the conception of the general people about the government even when the people don't engage in radical activities.
Waging wars through propaganda have also become an attractive option for these radicals as these radical outfits launch smear-campaigns against the government and vitiate the government image to the general people through heinous propaganda machinery. Besides, these online radical outfits peddle conspiracy theories and a simplified understanding of the history and economics of the world. Unfortunately, even the majority of the educated young youths believe in these conspiracy theories and possess a skewed vision about liberalism and modernity.
During the Covid-19 era with the imposition of the repeated lockdowns, numerous such online platforms sprung up. Under the facade of providing Islamic knowledge they are pedding nonsensical and harebrained propaganda and conspiracy theories to mobilize the youth in their efforts to destabilize the country and vitiate development.
During the languorous lockdowns the youths provided prolific idle times which have come as a windfall to these radical outfits as they have accelerated their heinous propaganda amidst Covid-19 lockdown. There are several reasons for the sudden rise in online radicalization in Bangladesh. Firstly, as mentioned above the young people are compelled to spend more time online as the day to day activities including the education of the university has shifted to online platforms. Therefore, this extra time significantly amplifies the vulnerability of the country's youth to these terrorist activities.
Secondly, Covid-19 induced pandemic has unmasked the cleavages of our societies as the middle class youth find their family income shrinking and face difficulties. Besides, the pandemic has worsened the depression and grievances of the youths with the prevailing system which further increase their vulnerability to the radical impulses.
Thirdly, unemployment remains one of the persistent blights in youth vitality. While the country has been significantly developed in the previous decades, the economic prosperity didn't translate to adequate job creation which has failed the country to channel youthful energies to the further development of the country. Instead, unemployment has reached epidemic proportions. The Covid-19 pandemic has further thrown into uncertainty the future of the country's youth, exacerbating the employment scenario of the country and disrupting education for a prolonged period. These unemployed youths find the radical ideologies attractive as these ideologies are capitalized on the grievances of these disenchanted youths. Therefore, unemployment greatly heightens the risk of youth falling prey to radical preachers.
Against this backdrop, the government needs to take adequate measures to counter the surging trends of online radicalization. To that end, the government should enact proper legal measures to incorporate the online area into the laws. Besides, the government should avert the heinous propaganda campaigns by meting out proper justice to nefarious propagandists. Moreover, the government should ensure a counter sensitization of the country's youth with the ethos of liberation war and the pluralism of the country.
Russia's War on Terror(ism)
The chaotic US exit strategy from Afghanistan, the quick Taliban takeover, the resurgence of Isis-K attacks and the rise of militant factions have emphasized the need for other international actors to fill the void left by the United States and map out a strategy for Central Asian stability. In the words of President Vladimir Putin of Russia, the US withdrawal has opened "a Pandora's box full of problems related to terrorism, drug trafficking, organized crime and, unfortunately, religious extremism". What if Afghanistan turns out to be a hotbed for international terrorism?
Terrorism in Russia has always been a pain in the neck since the collapse of the Soviet Union. It is not by chance that the very word "terrorism" is mentioned at least fifteen times within the new 2021 Russian National Security Strategy. In late August, Putin took a hard line against the West's proposal of housing refugees in Central Asia before they apply for visas to move to the United States and Europe. The message was pretty clear: "we don't want to experience again what happened in the 1990s and the beginning of 2000s". The traumatic years of the two Chechen Wars, the 1999 apartment bombings or the Dubrovka theater hostage crisis are still considered to be haunting phantoms. The question came up again especially in mid-2015, when the Kremlin began to fear North Caucasian returnees who had joined the Islamic State's insurgents in the Syrian conflict.
If it is true that Russia may not have recovered from the Afghan syndrome yet; still, the risk of a fresh terrorist wave truly seems to be around the corner. In the last weeks, three special operations were conducted by the Federal Security Service (FSB) which ended up in the detention of a group of fifteen terrorists coming from Central Asia in the Sverdlovsk Oblast. Another similar operation was carried out in Ingushetia, where some supporters of the Islamic State planning attacks.
The formation of a new Taliban government ad interim itself poses serious threats to the stability of the entire region. The new Prime Minister Mohammad Hasan Akhund and the Minister of Internal Affairs Sirajuddin Haqqani are considered "terrorists" by the United Nations. The latter is the leader of the renowned Haqqani network which is said to have ties with Al-Qaeda. Last but not least, the Taliban themselves as an organization are still officially believed to be a terrorist group in Russia under a 2003 Russian Supreme Court's ruling. According to the Russian political scientist Andrey Serenko, the Taliban victory may be a factor pushing for radicalization in other countries such as Russia.
In the last days, the Russian presidential envoy to Afghanistan Zamir Kabulov took part in a discussion hosted by the new government in Kabul with the representatives of China and Pakistan. Terrorism was among the covered topics. Immediately after the fall of Kabul, the Taliban sought to reassure the neighboring countries that the Afghan soil would not turn out to be a mushrooming ground for militant groups. However, as both Lavrov and Peskov stated, Russia is so far watching how their security promises will be kept before attempting any risky move. While keeping an eye on Kabul, Moscow is not sitting back.
Peace Mission-2021
Between September 20 and 24 the annual drills under the Shanghai Cooperation Organization were hosted by the Russian Federation at the Donguz training ground in the Orenburg Oblast. According to the commander of the troops of the Central Military District, Colonel General Aleksander Lapin declared that about 5,000 troops took part in the exercise.
Nine countries were involved, among which Russia, China, Kyrgyzstan, Belarus, Kazakhstan, Uzbekistan, Tajikistan, India and Pakistan. The exercise simulated the scenario of a sudden escalation of tension in Central Asia due to terrorist threats. In Colonel General Lapin's words, the exercise was as a complete success as it showed joint combat readiness and proved to be the largest drills in the history of the Shanghai Cooperation Organization.
Peace Mission-2021 shows the need for Russia to engage with relevant actors in Eurasia such as China. As the Chinese fear about their Wakhan corridor and the risk of extremism increases in the Xinjiang province, both Moscow and Beijing highlight the strength of the Russo-Chinese entente also in the field of anti-terrorism.
Building a thick security belt
Just as the SCO drills were unfolding, some Russian troops were involved in another exercise at the Doytym An practice range in Mongolia. No need to say that the annual drill Selenga 2021 between Moscow and Ulaanbaatar focused right on fighting international terrorism. At the beginning of September, a major counterterrorism exercise, Rubezh-2021 (Frontier-2021), together with Kyrgyz and Tajik units. Such an extensive commitment from the Mongolian steppe to the Edelweisse training range is indicative of Moscow's will to build a thick security belt around its borders.
However, the five Stans are now not acting as a unified bloc against the Taliban threat. Kyrgyzstan has decided to send a delegation to Kabul and Mirziyoyev's Uzbekistan has shown its readiness to do business with the Taliban. Tajikistan, instead, is now holding the lead of the anti-Taliban front.
As there is no "Central Asian way" to deal with the newly formed government in Kabul, Moscow is trying to tighten its grip on the region especially by betting on Dushanbe. As the risk of extremist spillover appears to be increasingly tangible, Moscow has equipped its 201st military base in Tajikistan with a batch of 12.7-mm large-caliber machine guns Utes to strengthen its combat capabilities. Moreover, after a CSTO high-level meeting in Dushanbe and the assessment of an exacerbating security situation in Central Asia, the member states decided to deploy troops along the 1300-kilometer border between Tajikistan and Afghanistan.
Despite this, looking at the Afghan developments only as a threat is misleading. This is a unique opportunity for Moscow to reaffirm the importance of the Collective Security Treaty Organization and to secure its role as top security provider in Central Asia. Despite talks between Rahmon and the Chinese Foreign Minister Wang Yi to safeguard regional peace and stability, Moscow's towering military presence and influence in the region is hard to overcome.
Resuming international cooperation?
Russia's commitment within its backyard, however, seems not to be enough in order to fight international actors such as terrorist groups. On the anniversary of the 9/11 twin towers attacks, Russian Ambassador to the United States Anatoly Antonov released a statement in which he called for the revival of anti-terrorist cooperation between Moscow and Washington. Back in 2018 and 2019, the Foreign Ministries of the two countries had in fact contributed to build bilateral dialogue on counterterrorism despite a conceptual gap about the nature of this threat.
In July, Russia's Deputy Foreign Minister, Sergei Ryabkov, warned that Moscow would not approve any US troops deployment in Central Asian countries. Despite this, the Chairman of the Joint Chiefs of Staff Mark Milley and the Chief of Russian General Staff General Valery Gerasimov met in Helsinki to discuss joint ways to fight terrorism and extremism.
Still, resuming dialogue on anti-terrorism does not reveal a total opening toward the United States. During the UN General Assembly, in fact, Lavrov did not miss the opportunity to criticize the US for its withdrawal. The Finnish meeting must be rather understood as a sign of the Kremlin's pragmatism in foreign policy. A few weeks after the seventeenth anniversary of the Beslan school siege, Russia is firmly committed to fight any direct or indirect threat by all means. The War on Terror(ism) continues.
From our partner RIAC