Did Pakistan kowtow to post-Pulwama threats? What to do?
Following Pulwama attack, India's prime minister announced that time to talk to Pakistan was over. Now was the time to teach Pakistan `unforgettable lessons'. Fanatic supporters yelled `there is no purpose served by maintaining an army of 1.3 million if it cannot go to all-out war'.
Options chosen by India
Modi deputed ministries of defence and external affairs to dovetail a cogent response in coordination with other institutions. The options on anvil were: (b) continued effort to isolate Pakistan in comity of nations. Obstructing holding of South Asian Association of Regional countries to hold conference at designated venue, Pakistan. Continual demonstrations by Indians abroad to denounce Pakistan as `nerve centre of terrorism'. (c) Getting Pakistan blacklisted by 37 members Financial Action Task Force. (d) Intensifying insurgency in Balochistan through proxies. (e) Preventing flow of excess water into Pakistan. (e) Military action including surgical strikes and air strikes. India's reaction was like a koota yuddha (all-out war) or maya yuddha (war by stratagems) in Chanakyan's parlance (Arthashastra).
Resulting outcomes and possibilities
India burnt its hotlines to get Pakistan diplomatically isolated and blacklisted by financial-action task force. It was in vain as Pakistan managed to get an extension to escape blacklisting. . Fifty countries, including United Nations' Security Council, denounced Pulwama attack without naming Pakistan or Masood Azhar. Only the USA, in a message, pinpointed Pakistan by name.
Saudi-Pakistan joint statement, at end of Prince Mohammad Bin Suleiman's visit, clearly belies India's expectations. It bears a stamp of approval on Pakistan's narrative that India is trying to `politicise the UN listing process'.
Fanatic Hindus demanded immediate action by India's 1.3 million army. Despite pre-election Hindutva frenzy, Modi remained incapacitated from taking quasi-military action because of Pakistan's Chines Chinese Sh-15 Howitzer (TNW) Guns (American equivalent M-777), besides Nasr missiles. However, standing operating procedure for movement of convoys was amended. Civil traffic will now stay stopped until a convoy has moved on. Military route will be barricaded. Troops could be airlifted airlifted to Srinagar to continue cordon-and-search operations (100 companies already airlifted). Security of Kashmiri leaders was withdrawn ostensibly being unaffordable for the cash-starved disputed state. This step is presumed to be an open invitation to opponents to kill Kashmiri leaders. Special correspondent at prestigious Daily Star newspaper, Pallab Bhattacharya suggested `The final option is to carry out covert operations inside Pakistan to take out high-value human targets such as leaders of terror outfits. This might be the least costly and most optimal strategy. However, this would require a great deal of preparation and might not be domestically useful given the amount of secrecy and lack of optics surrounding'. RAW's chief and author of Spy Chronicles feared removal of security may lead to assassination of Mirwaiz.
To block flow of water to lower riparian (Pakistan), India will have to build 100-meter dams at huge expense in about six years. Immediate obstruction to flow of excess water may inundate the whole of Valley.
India has realized that it is not possible to browbeat Pakistan because of China and Afghan-Taliban cards in Pakistan's hands. Despite completing a dam and initiating work on 11 more dams in Afghanistan, India could not carve out a niche in Taliban's heart. Pakistan's military spokesman warned India that Pakistan too has surprises up its sleeves.
Meanwhile, Kashmir students and traders were attacked or looted throughout India. About 700 students, including girls, fled to Valley. Even holders of PM Modi's merit-based competitive scholarships had to rush back to Valley for safety. Kashmiri journalists in Indian states were roughed up, mercilessly beaten, and told to go back Meghalaya governor officially directed to boycott everything Kashmiri. Some Kashmiris petitioned Supreme Court to intervene. In its order, the Supreme Court promptly directed 10 states and various institutions to take remedial steps.
Media reaction
Saner public opinion in India stressed that it is talks not wars that find durable solutions to conflicts. A newspaper taunted `India wants to retain Kashmir but not Kashmiris'. As a licence to kill, security of Kashmiri politicians have been withdrawn. India wants a replay of Kashmiri leaders (like Abdul Ghani Lone) being killed. Over 100 more CRPF companies have been airlifted to Srinagar to continue cordon-and-search operations, and kill suspects in custody. Renowned writer Barkha Dutt (Outlook India dated February 20, 2019)
Reminisced a sensible local police officer's directive `Bodies of those killed in encounters were to be properly zipped in covers and not paraded. At post-mortems of killed terrorists,
no photographs were to be taken or distributed.' Some retired generals and RAW's former chief AS Daulat cautioned against use of force to settle score with Pakistan. Daulat said, `when it comes to insurgencies worldwide, very rarely has an insurgency been sorted out or solved through force and by the gun'. He reminisced `The British, who dealt with this more than anybody else, had a huge problem in 1950 in Malaya' understood ` need to win the hearts and minds of the people'. Daulat exposed gnawing gaps in India's approach which resulted in Kashmiri's alienation and their drift to `militant' outfits.
Daulat pointed out the Kashmiri is craving for peace. He recalls former Norwegian Prime Minister Kjell Magne Bondevik's visit Mirwaiz Farooq. Mirwaiz conveyed a message through him 'we want peace and we want to talk'.
Humiliation of Kashmiris motivates them to become human missiles. The Pulwama Fedayeen, a schoolboy, was forced to rub his nose on ground while hopping around a military jeep.. Just recall Indian army chief awarded commendation certificate to Major Leetul Gogoi who drove his jeep with a Kashmiri protester, tied to his jeep front.
A Kashmiri newspaper reported `The young generation has also seen the Army mercilessly beating the people of Kashmir for not hoisting Indian flag on their cars, bikes and even bicycles. Such was the grim situation in Kashmir that even selling or buying a pencil battery for your radio or wall clock could land you in trouble since these batteries were also used in the wireless sets. These youth, who you think are radicalised, were raised when militants used to make rounds of the villages laden with AK-47 and Kalashnikovs, seeking shelter and meals. The fear of armed forces undoubtedly loomed around, yet people opened their doors to feed the militants or Mujahids as they call them. The fantasy behind this courtesy was the hope to see their wailing vale liberated. These youth, I may tell you were born coinciding with this agonising period in Kashmir's history'.
Even architect of `surgical strikes' retired Lt. Gen D.S. Hooda (Northern Command) urged New Delhi to avoid such "sad and baseless knee-jerk reactions" .He says, "It is not possible to bring such massive amounts of explosives by infiltrating the border." Pakistan's military spokesman questioned what Indian army was doing at borders for past seventy years.
Even dead bodies are mutilated and photographed. Daulat recalls Kashmir's top policeman, SP Pani, the youngest-ever to hold the post, quietly introduced small changes. He directed `bodies of those killed in encounters be properly zipped in covers and not paraded'. `At post-mortems of killed terrorists, no photographs be taken or distributed. Sometimes, he personally attended to phone calls from angry relatives of militants demanding the body and surprised them with his controlled civility' . Daulat stressed `To smear all Kashmiris —as the Meghalaya Governor has done without any public admonishment from the Modi government — is not just wrong; it only helps Pakistan'.
Why Kashmiris are being radicalized ?
While speaking at a panel discussion (January 9, 2019), Indian army chief admitted ` more and more educated youth being drawn into terrorism' is India's former Chief of the Army Staff Bikram Singh observed `Even some of the well-educated and employed youth have fallen prey … As compared to 131 young people , who joined various terrorist outfits in 2017, the number in 2018 rose to over 200. Some new terrorist outfits, such as ISIS-Kashmir and Ansar Ghazwat-ul-Hind aligned to the Islamic State of Iraq and Syria (ISIS) and Al Qaeda ideologies, have also mushroomed in the past few years….In addition to the ongoing military operations, it will require a coordinated deployment of our political, diplomatic, economic, social, and perception management prowess.
Humiliation coupled with political vacuum and economic deprivation provides the answer.
There is need for understanding mind of a suicide bomber. `Motivation, opportunity and capacity' are sine qua non of any act good or evil. Yet, motivation for killing oneself and several other innocent persons appears to be politically, rather than religiously, motivated.
Holy Quran and ahadith forbid taking one's own life or of other innocent people (even if they are slaves). They Quran says, "And commit not suicide…whoever shall do this maliciously and wrongfully, we will in the end cast him into the fire; for this is easy with God". The ahadith provide penalty of life for life, ear for ear, tooth for tooth, so on. Aside from suicides by healthy Muslim, even killing of terminally ill Muslims by themselves or by others (euthanasia) is not unanimously supported by all jurists. Some outfits equate it with jihad. But, according to ahadith and verses, an individual cannot wage jihad (farzul Ayn), only a country or a government can do so (farzul kifaya).
Professor Robert Pape of University of Chicago based his book, Dying to Win: The Strategic Logic of Suicide Terrorism, argues that `the connection between suicide attacks and religion is exaggerated and that suicide terrorism is "mainly a response to foreign occupation" in Mohammed M. Hafez under chapter `Explanations of Suicide Terrorism' in his book Manufacturing Human Bombs points out `Religious fanaticism is one of the most common explanation of why individuals volunteer to become human bombs (p.9 ibid.). `But despite its intuitive appeal, this explanation is not entirely convincing. Political environment is a crucial determinant of the credibility of their appeals' (p.10 ibid.). The author points out that secular persons and groups have been in the forefront of suicide bombers. They include Popular Front for the Liberation of Palestine, PKK fighting for independence from Turkey, , Al-Aqsa Martyrs' Brigade, besides Japanese kamikaze (hot winds) of World War II. In recent history, suicide attacks began during 1981-83 in Lebanon. A group of five secular groups spearheaded the attacks. Just four months after 58 French troopers and 248 US marines were killed in attack on US Embassy in Beirut, the US troops left Lebanon (S. Alam, Suicide Bomber: Phenomenon, Strategy and Future, p.51). Michael Walzer, in his book Just and Unjust Wars: A Moral Argument with Historical Illustrations argues that those engaged terrorism can be morally justified when a nation or community faces the extreme threat of complete destruction and the only way it can preserve itself is by intentionally targeting non-combatants. Is Pakistan under foreign occupation? India needs to unmask `religiosity' of suicide terrorists. And, balm their political wounds, if any.
India itself created Kashmir problem
While India blames Pakistan for her Kashmir troubles, it is pertinent to recall what India's former defence minister George Fernandes (June 30, 1930 to January 29, 1930) said about Kashmir. I quote from Victoria Schofield on page 293 of her book Kashmir in the Crossfire (IB Taurus, London/New York, 1996.).
`I do not believe that any foreign hand engineered the Kashmir problem', stated George Fernandez in 1990. `The problem was created by us, and if others decided to take advantage of it, I do not believe that one should make that an issue; given the nature of the politics of our subcontinent, such a development was inevitable'. (Source: George Fernandez. 12 October 1990, India's Policies in Kashmir: An Assessment and Discourse, in Thomas, ed. Perspectives of Kashmir.).
Solution lies in India's history
At the time of partition, India was embroiled in many virulent insurgenies: Dravidian South movement, seven angry sisters of North East, Khalistan movement. India overcame the insurgencies through talks with Laldenga, Master Tara Singh, Dr. Phizo and others. It accepted demand for creation of new states. Gradually the incendiary states merged into Indian Union. But, India stands alienated in Kashmir.
A prelude to solution
Now the only solution is to demilitarize the state or make India-Pakistan border softer, as envisaged by its own foreign secretary Jagat S. Mehta in his article 'Resolving Kashmir in the International Context of the 1990s'
Mehta understood that plebiscite was the real solution. As such, his proposals were meant to serve as 'requirements' for the solution, not a solution. Some points of his quasi-solution are
(a) Conversion of the LoC into "a soft border permitting free movement and facilitating free exchanges…" (b) Immediate demilitarisation of the LoC to a depth of five to 10 miles with agreed methods of verifying compliance. (c) Pending final settlement, there must be no continuing insistence by Pakistan "on internationalisation, and for the implementation of a parallel or statewide plebiscite to be imposed under the peacekeeping auspices of the United Nations". (d) Final settlement of the dispute between India and Pakistan can be suspended (kept in a 'cold freeze') for an agreed period. (e) Conducting parallel democratic elections in both Pakistani and Indian sectors of Kashmir. (f) Restoration of an autonomous Kashmiriyat. (g) Pacification of the valley until a political solution is reached. (Voracious readers may see detail of Mehta's proposals in Robert G. Wirsing, India, Pakistan and the Kashmir Dispute (1994, St Martin's Press).
The only way out: resilience and talks between India and Pakistan. If not then wait for divine intervention or a nuclear Armageddon.
Turkey begins the return of ISIS fighters to Europe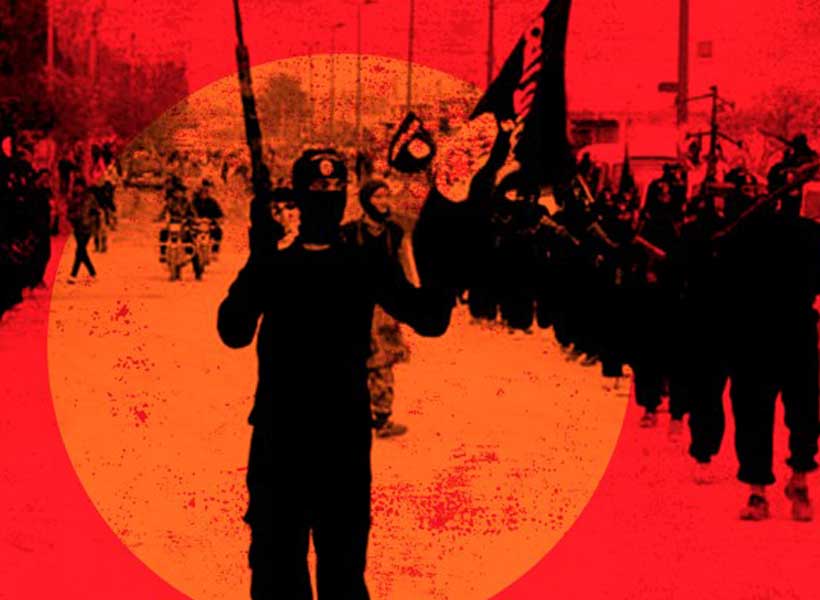 Today, Turkey started sending ISIS fighters back to Europe, as it promised last week.
Europe needs to take responsibility for its ISIS fighters. US President Trump is right on that.
As Turkey's minister of internal affairs said last week, Turkey is not a hotel for foreign terrorists. Europe's jihadists are its own problem to deal with.
What is interesting however is that Turkey has been releasing ISIS fighters from the region that it held in custody. But not when it comes to European jihadists.
With this move, Turkey's aim is to actually punish Europe. Erdogan is doing this out of spite because he knows that this is what Europeans fear the most. It is not Erdogan's priority to try ISIS, as he has shown previously. To piss off the Europeans, yes, that's a different story.
This recent development comes to remind us that Western Europe has a big problem to deal with. The evidence from conflict zones will not hold in European courts which means that authorities might have to let ISIS fighters that still have their citizenship walk free. That is a European nightmare.
This serves to remind French President Macron that France not Bosnia is the biggest jihadist force in Europe. Macron called Bosnia a jihadist ticking bomb in that unfortunate Economist interview but France is the real problem. No other European country has such a high number of jihadist fighters in the Middle East.
Today a Greek ISIS fighter whose citizenship had been stripped was not allowed in Greece upon return from Turkey. We will see that a lot in the coming weeks. The situation of no citizenship will create a legal question of statelessness which will make the return of ISIS fighters also a human rights question.
The Rise OF ISIS and its Aftermath in Afghanistan
"I will see you guys in Newyork".Abu Du'a, the leader of ISIS, whose nom de guerre (war name) was Abu Bakr al-Baghdadi, told his American captors as he was released from a brief detention during Iraq war. After American invasion of Iraq in 2003, Al Baghdadi joined the Arms Resistance against the U.S led coalition troops in Iraq but he was captured and detained in a US. – run Iraqi prison in 2006. Following al Baghdadi's release in the late 2000s, he joined the predecessor to ISIS: the Islamic State of Iraq(ISI). This group initially affiliated themselves with AL- Qaeda, but was later rejected by AL Qaeda due to their brutal acts and it became Islamic State of Iraq (ISI). IN 2010, al Baghdadi became the leader of ISI and changed the name of the organization to Islamic state of Iraq and Syria (ISIS) in 2013.
On 29 June 2014, ISIS declared the worldwide caliphate under the leadership of "caliph Ibrahim" with publishing a statement of supporting al Baghdadi's designation as caliph. This concept of caliphate is mainly based on the universal religion and its ultimate goal is the establishment of Islamic state. This political idea of Islamic state is embodied in the concept of the ummah (community) which says that all the Muslims wherever they reside are bounded by a common faith which transcends all geographical, political or national boundaries.
Many other groups had pledged allegiance to ISIS like the Boko haram in Nigeria, the bait al Maqdis in Egypt, the Islamic movement in Uzbekistan, andthe previous leader of TTP Hafiz Saeed, also pledged allegiance to al Baghdadi in Oct, 2014 renaming themselves as the Islamic state of Khorasan (ISK) in Afghanistan. IS-K's early membership included a contingent of Pakistani militants who emerged in Afghanistan's Nangarhar province around 2010, just across the border from the former Federally Administered Tribal Areas (FATA) of Pakistan. Many of these militants were estranged members of TTP and Lashkar-e Islam, who had fled from Pakistan to escape pressure from security forces.
ISK emerged in different provinces of Afghanistan bordering Pakistan but outnumbered in the eastern province of Ningarhar, Achin district, due to some specific reasons. Achin district is one of the backward, underdeveloped and illiterate regions of Afghanistan which makes its population vulnerable to recruitment as new militants. Moreover, peopled welling in this district joined and supported this new group not only for their Islamic ideology but also for the high salaries of $500 paid by this organization.In the beginning of their journey in the region, ISK dealt people in a soft manner and always refrained from offensive language to encourage and inspire the people to join this militant group.
But with the passage of time, ISK changed its behavior and started the forceful imposition of sharia law. People were prevented from the cultivation of opium which was the main source of revenue for the locals of that region, seized drugs and sentenced drug addicted people, however, majority of their own militants were drug addicts and sold drugs seized from the locals to meet their own financial needs. They introduced numerous fabricated laws that were neither in conformity to national, Islamic nor in conformity with the locals laws. The militants of the group were indoctrinated to such an extent that they were willing to sacrifice everything for the interest of the group. One of their militants, involved in a robbery case, accepted his crime in front of the group's judicial committee. As per the Islamic rules, anyone involved in the robbery would have their hands cut off. Therefore, When the militants were cutting hands, he was chanting ''Allah ho Akbar''-Allah is the greatest.
Taliban and Afghan forces have attacked the Achin district many times but no one of them succeeded in retaking the district from ISK. This region was completely monopolized by this group and they ruled the people according to their own so called sharia law. People started displacement from the region towards Jalalabad, the provincial capital because they were unable to abide by these brutal laws and tolerate the atrocities. Following is a short story which a person told in anonymity about the excessive brutalities perpetrated by ISK in Achin.
"We all flocked outside after Friday prayer, according to announcement in sermon. They brought seven detainees belong to Emirates a Taliban group, Afghan national Army member and spies. All were covered with black ski masks. Meanwhile, an ISIS militant rode on a trained horse, having sharp sword in hands and reached to the spot. He decapitated all of them and shouted "Allah ho Akbar". With the sound of Allah ho Akbar, we all scattered like flies in the air and no one knows what happened. But later on it was realized by people who delivered us to hospital that the place was targeted by a US drone. Many people were injured, and the ISIS militant who was beheading the prisoners was burned by drone attack. I still have the scene in my mind which has really affected me mentally and can't take out those thuds of the sword from my mind when he was beheading those innocent people".
Furthermore, they knelt innocent elders of the Shenwari nation belong to the same district on the bombs accused of in affiliation to the Taliban. A gruesome video also uploaded by them to the YouTube. These kind of brutal acts were the routine of everyday in Daesh or ISK controlled areas.
Afghan Commando assisted by US special forces have been fighting with the ISK in Achin for the last few years and have made significant progress contributing to the liberation of some villages but there are speculations that united states itself is assisting this militant group and supplying food and weapons to them through helicopters which has put the Afghans in doubt. US dropped the " mother of all bombs" – the most powerful conventional bomb in the American arsenal formally known as GBU-43/B massive ordnance air blast on 13 April 2017 on ISIS Khorasan cave complex in Achin district, Ningarhar. According to a statement from the United States military in Afghanistan, the bomb hit a tunnel complex but they didn't say how many militants were killed or whether the bombing caused any civilian casualties. The fact is that it was only an experience of their conventional bomb which is clear from the following statement of the Ex-president of Afghanistan Hamid Karzai:
"This is not the war on terror but the inhuman and most brutal misuse of our country as testing ground for new and dangerous weapons". This claim of Ex-president was further forged by the locals of Achin who stated that there was neither weapons depot nor any single ISIS fighter in the targeted region.
Currently Achin district has been cleared by Afghan Forces from this group but there are opportunities of their return to the region. Afghan Forces should show their strong presence, build the region and rehabilitate former militants. We are the veterans of many regions where US and Afghan forces have operated and lost hundreds of their soldiers for clearing the region but have left the region vulnerable to the insurgents return. Moreover, America should equip Afghan forces with sophisticated weapons to counter these threats. Afghan National Directorate can play a vital role in the dissolution of this group by infiltration of their own spies in disguise.
Moreover, in comparison to ISIS in Iraq and Syria, which have oil resources of about $2 billion and financed by different Arab states, this group is very much dependent on local revenues and neighboring state Pakistan. Pakistan may not be able to support two insurgent groups-Taliban and ISK-simultaneously for a single goal. And the so called jihad vacuum is also filled by Taliban which never want any rival jihadi group in Afghanistan.
Imprisoned ISIS Wives and Children Have Nowhere to Run To, Nowhere to Hide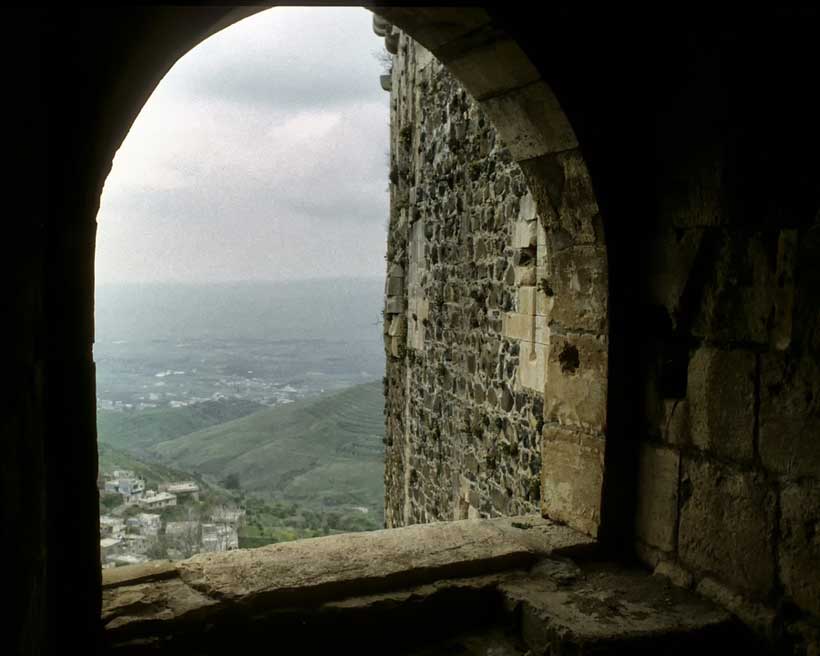 The guards have said if the war comes close, then they will leave here," a Western ISIS wife texted me today from Camp Roj in far northeastern Syria, a detention center that houses 500 ISIS wives and 1,200 of their children. "What to do if we are left alone?" she asks. "There's nowhere to go and too risky to get caught by Bashar [al-Assad]."
As she writes, I'm in Belgium sitting next to an FBI agent. I ask him what she should do, but amid all of this chaos, he doesn't have an immediate answer.
The ISIS wife continues: "I like how America thinks it's too dangerous for them [the U.S. military] to be here but safe for us to remain with Assad."
Over the past two years I've been in and out of the northeastern territory of Syria held by the Syrian Democratic Forces (SDF) six times with staff from the International Center for the Study of Violent Extremism (ICSVE). We have conducted in-depth interviews with 217 ISIS men and women, 100 of them in SDF held territory, for our project countering the ISIS brand, which the SDF has supported fully.
The woman texting me today gave us an interview last year and has managed to stay in touch via illicit phones other detainees allow her to use.
At the same time she is texting me, our Kurdish translator texts that they are living under the sound of bombs and troops advancing. Assad's troops are marching eastward, while Turkey is barreling in from the north. Which soldiers will reach Camp Roj first and what the women should do if the Kurdish YPJ-Women's Protection Units guarding them decide it's too dangerous to remain in place, is something the guards have told the inmates to think about.
The female inmates of Camp Ain Issa, farther west, faced a similar dilemma earlier in the week when the Turks began shelling. Until Sunday, Ain Issa Camp housed a total of 12,000 women and children, but according to one Belgian woman, it descended into "complete chaos" as fires broke out, the guards left, and the women escaped in the hundreds.
Among the women housed there, 265 were wives of foreigner terrorist fighters, alongside 1,000 of their children. On the second day of the Turkish air assault, Belgian ISIS wives Bouchra Abouallal and Tatiana Wielandt decided it was better to go on the run with their small children than remain in place to learn what next disaster might befall them.
We interviewed Bouchra Abouallal in September 2019. Completely exhausted from her experience with ISIS, she said that life inside the Caliphate was "the best possible deradicalization program ever." Already prosecuted in absentia and facing a five-year sentence in her home country of Belgium, she told ICSVE researchers she would prefer to return home even to serve a 20-year sentence rather than remain in the camp under the menace of the cruel ISIS-inmate enforcers who threatened all European women who no longer wanted anything to do with the ISIS Caliphate.
Now Bouchra Abouallal is on the run with her three small children. In audio messages punctuated in the background by shelling she told a Belgian journalist that she was headed toward the front lines in hopes she could make it to safety in Turkey, where she wishes to turn herself into the Belgian consulate and make her way home.
While European officials here in Brussels have stated that Turkey agrees to help any escaped ISIS cadres that end in their hands to be returned to their homelands, up until recently, Belgium was refusing to let her come back. Instead of seeing her as someone victimized by the Islamic State's propaganda and lies, and fooled by the "Shariah for Belgium" group that had radicalized many in her native city of Antwerp, Belgian politicians see her as a threat.
But it is not difficult for Belgian authorities to turn past posts on her social media accounts against her.
"Your system has failed oh Belgian state," Bouchra's Facebook page read after she slipped out of Belgium to go live under the Islamic State. Referring to the way the Belgian police had hassled her upon her first return home from Syria, her posts taunted them, saying "You were watching us 24/7 and you still haven't managed to stop us. Why? Because Allah is the best planner (…)" Her threats continued with, "We have left because we believe that it is a duty for every Muslim. To the policeman who threatened to take our children away, I can say that my children will turn yours into orphans, with the will of Allah."
Bouchra claims that it wasn't she, but one of her ISIS husbands, who authored these hate-filled posts. She says he used to lock her up at home and post on her Facebook page without her permission. Indeed, when we interviewed Bouchra in September she spoke gently as she denounced ISIS, giving us permission to use both her image and her name in a counter narrative video—this, while knowing the ISIS enforcers in the camp would likely punish her for it.
The woman texting me today from Camp Roj does so fearing that if it becomes known it was her texting she will be punished by her YPJ guards. Yet pure terror drives her to try to stay connected with the outside world as she makes wrenching decisions for herself and her young child.
Americans are also in this camp. We have interviewed two American passport holders—Canadian dual-citizen Kimberly Pullman and disputed American citizen Hoda Muthana.
When I ask today's texter about Americans in the camps, she tells me there are five in all, two more in Camp Roj and another in Camp Hol. She states that there are also two American children in Camp Roj. We've met one of them, Adam, the two-year-old son of Hoda Muthana. Both times we interviewed his mother, Adam was struggling with chronic bronchitis. Today the woman texting me from Camp Roj tells me that the air is thick with fumes from the bombings, which is causing many of the children to have breathing difficulties.
"Going to jail right now won't be great," this woman writes as she imagines her future in the West—if she can ever manage to get home. Then she envisions another future: "I could get lost among all of this trouble." Then again she realizes that fleeing the camp, if her guards do abandon their posts, might also prove disastrous.
"Please let the governments know that we are not happy with the escape of the women [who have left the camps]. We are actually scared and want to just be safe in our own embassies," she texts. "We don't want to keep running away. We want to be tried. I've already had the chance to run away before and I decided to be tried in my own country."
Now the pressing question, amid all of this chaos unleashed by Trump greenlighting the Turkish invasion of northeastern Syria: Is anyone going to do anything to get these former ISIS wives and their children back home where they can face justice and live in safety or do we just leave them to face whatever fate turns up as hostile armies converge?
Author's note: first published in the Daily Beast