Did Pakistan kowtow to post-Pulwama threats? What to do?
Following Pulwama attack, India's prime minister announced that time to talk to Pakistan was over. Now was the time to teach Pakistan `unforgettable lessons'. Fanatic supporters yelled `there is no purpose served by maintaining an army of 1.3 million if it cannot go to all-out war'.
Options chosen by India
Modi deputed ministries of defence and external affairs to dovetail a cogent response in coordination with other institutions. The options on anvil were: (b) continued effort to isolate Pakistan in comity of nations. Obstructing holding of South Asian Association of Regional countries to hold conference at designated venue, Pakistan. Continual demonstrations by Indians abroad to denounce Pakistan as `nerve centre of terrorism'. (c) Getting Pakistan blacklisted by 37 members Financial Action Task Force. (d) Intensifying insurgency in Balochistan through proxies. (e) Preventing flow of excess water into Pakistan. (e) Military action including surgical strikes and air strikes. India's reaction was like a koota yuddha (all-out war) or maya yuddha (war by stratagems) in Chanakyan's parlance (Arthashastra).
Resulting outcomes and possibilities
India burnt its hotlines to get Pakistan diplomatically isolated and blacklisted by financial-action task force. It was in vain as Pakistan managed to get an extension to escape blacklisting. . Fifty countries, including United Nations' Security Council, denounced Pulwama attack without naming Pakistan or Masood Azhar. Only the USA, in a message, pinpointed Pakistan by name.
Saudi-Pakistan joint statement, at end of Prince Mohammad Bin Suleiman's visit, clearly belies India's expectations. It bears a stamp of approval on Pakistan's narrative that India is trying to `politicise the UN listing process'.
Fanatic Hindus demanded immediate action by India's 1.3 million army. Despite pre-election Hindutva frenzy, Modi remained incapacitated from taking quasi-military action because of Pakistan's Chines Chinese Sh-15 Howitzer (TNW) Guns (American equivalent M-777), besides Nasr missiles. However, standing operating procedure for movement of convoys was amended. Civil traffic will now stay stopped until a convoy has moved on. Military route will be barricaded. Troops could be airlifted airlifted to Srinagar to continue cordon-and-search operations (100 companies already airlifted). Security of Kashmiri leaders was withdrawn ostensibly being unaffordable for the cash-starved disputed state. This step is presumed to be an open invitation to opponents to kill Kashmiri leaders. Special correspondent at prestigious Daily Star newspaper, Pallab Bhattacharya suggested `The final option is to carry out covert operations inside Pakistan to take out high-value human targets such as leaders of terror outfits. This might be the least costly and most optimal strategy. However, this would require a great deal of preparation and might not be domestically useful given the amount of secrecy and lack of optics surrounding'. RAW's chief and author of Spy Chronicles feared removal of security may lead to assassination of Mirwaiz.
To block flow of water to lower riparian (Pakistan), India will have to build 100-meter dams at huge expense in about six years. Immediate obstruction to flow of excess water may inundate the whole of Valley.
India has realized that it is not possible to browbeat Pakistan because of China and Afghan-Taliban cards in Pakistan's hands. Despite completing a dam and initiating work on 11 more dams in Afghanistan, India could not carve out a niche in Taliban's heart. Pakistan's military spokesman warned India that Pakistan too has surprises up its sleeves.
Meanwhile, Kashmir students and traders were attacked or looted throughout India. About 700 students, including girls, fled to Valley. Even holders of PM Modi's merit-based competitive scholarships had to rush back to Valley for safety. Kashmiri journalists in Indian states were roughed up, mercilessly beaten, and told to go back Meghalaya governor officially directed to boycott everything Kashmiri. Some Kashmiris petitioned Supreme Court to intervene. In its order, the Supreme Court promptly directed 10 states and various institutions to take remedial steps.
Media reaction
Saner public opinion in India stressed that it is talks not wars that find durable solutions to conflicts. A newspaper taunted `India wants to retain Kashmir but not Kashmiris'. As a licence to kill, security of Kashmiri politicians have been withdrawn. India wants a replay of Kashmiri leaders (like Abdul Ghani Lone) being killed. Over 100 more CRPF companies have been airlifted to Srinagar to continue cordon-and-search operations, and kill suspects in custody. Renowned writer Barkha Dutt (Outlook India dated February 20, 2019)
Reminisced a sensible local police officer's directive `Bodies of those killed in encounters were to be properly zipped in covers and not paraded. At post-mortems of killed terrorists,
no photographs were to be taken or distributed.' Some retired generals and RAW's former chief AS Daulat cautioned against use of force to settle score with Pakistan. Daulat said, `when it comes to insurgencies worldwide, very rarely has an insurgency been sorted out or solved through force and by the gun'. He reminisced `The British, who dealt with this more than anybody else, had a huge problem in 1950 in Malaya' understood ` need to win the hearts and minds of the people'. Daulat exposed gnawing gaps in India's approach which resulted in Kashmiri's alienation and their drift to `militant' outfits.
Daulat pointed out the Kashmiri is craving for peace. He recalls former Norwegian Prime Minister Kjell Magne Bondevik's visit Mirwaiz Farooq. Mirwaiz conveyed a message through him 'we want peace and we want to talk'.
Humiliation of Kashmiris motivates them to become human missiles. The Pulwama Fedayeen, a schoolboy, was forced to rub his nose on ground while hopping around a military jeep.. Just recall Indian army chief awarded commendation certificate to Major Leetul Gogoi who drove his jeep with a Kashmiri protester, tied to his jeep front.
A Kashmiri newspaper reported `The young generation has also seen the Army mercilessly beating the people of Kashmir for not hoisting Indian flag on their cars, bikes and even bicycles. Such was the grim situation in Kashmir that even selling or buying a pencil battery for your radio or wall clock could land you in trouble since these batteries were also used in the wireless sets. These youth, who you think are radicalised, were raised when militants used to make rounds of the villages laden with AK-47 and Kalashnikovs, seeking shelter and meals. The fear of armed forces undoubtedly loomed around, yet people opened their doors to feed the militants or Mujahids as they call them. The fantasy behind this courtesy was the hope to see their wailing vale liberated. These youth, I may tell you were born coinciding with this agonising period in Kashmir's history'.
Even architect of `surgical strikes' retired Lt. Gen D.S. Hooda (Northern Command) urged New Delhi to avoid such "sad and baseless knee-jerk reactions" .He says, "It is not possible to bring such massive amounts of explosives by infiltrating the border." Pakistan's military spokesman questioned what Indian army was doing at borders for past seventy years.
Even dead bodies are mutilated and photographed. Daulat recalls Kashmir's top policeman, SP Pani, the youngest-ever to hold the post, quietly introduced small changes. He directed `bodies of those killed in encounters be properly zipped in covers and not paraded'. `At post-mortems of killed terrorists, no photographs be taken or distributed. Sometimes, he personally attended to phone calls from angry relatives of militants demanding the body and surprised them with his controlled civility' . Daulat stressed `To smear all Kashmiris —as the Meghalaya Governor has done without any public admonishment from the Modi government — is not just wrong; it only helps Pakistan'.
Why Kashmiris are being radicalized ?
While speaking at a panel discussion (January 9, 2019), Indian army chief admitted ` more and more educated youth being drawn into terrorism' is India's former Chief of the Army Staff Bikram Singh observed `Even some of the well-educated and employed youth have fallen prey … As compared to 131 young people , who joined various terrorist outfits in 2017, the number in 2018 rose to over 200. Some new terrorist outfits, such as ISIS-Kashmir and Ansar Ghazwat-ul-Hind aligned to the Islamic State of Iraq and Syria (ISIS) and Al Qaeda ideologies, have also mushroomed in the past few years….In addition to the ongoing military operations, it will require a coordinated deployment of our political, diplomatic, economic, social, and perception management prowess.
Humiliation coupled with political vacuum and economic deprivation provides the answer.
There is need for understanding mind of a suicide bomber. `Motivation, opportunity and capacity' are sine qua non of any act good or evil. Yet, motivation for killing oneself and several other innocent persons appears to be politically, rather than religiously, motivated.
Holy Quran and ahadith forbid taking one's own life or of other innocent people (even if they are slaves). They Quran says, "And commit not suicide…whoever shall do this maliciously and wrongfully, we will in the end cast him into the fire; for this is easy with God". The ahadith provide penalty of life for life, ear for ear, tooth for tooth, so on. Aside from suicides by healthy Muslim, even killing of terminally ill Muslims by themselves or by others (euthanasia) is not unanimously supported by all jurists. Some outfits equate it with jihad. But, according to ahadith and verses, an individual cannot wage jihad (farzul Ayn), only a country or a government can do so (farzul kifaya).
Professor Robert Pape of University of Chicago based his book, Dying to Win: The Strategic Logic of Suicide Terrorism, argues that `the connection between suicide attacks and religion is exaggerated and that suicide terrorism is "mainly a response to foreign occupation" in Mohammed M. Hafez under chapter `Explanations of Suicide Terrorism' in his book Manufacturing Human Bombs points out `Religious fanaticism is one of the most common explanation of why individuals volunteer to become human bombs (p.9 ibid.). `But despite its intuitive appeal, this explanation is not entirely convincing. Political environment is a crucial determinant of the credibility of their appeals' (p.10 ibid.). The author points out that secular persons and groups have been in the forefront of suicide bombers. They include Popular Front for the Liberation of Palestine, PKK fighting for independence from Turkey, , Al-Aqsa Martyrs' Brigade, besides Japanese kamikaze (hot winds) of World War II. In recent history, suicide attacks began during 1981-83 in Lebanon. A group of five secular groups spearheaded the attacks. Just four months after 58 French troopers and 248 US marines were killed in attack on US Embassy in Beirut, the US troops left Lebanon (S. Alam, Suicide Bomber: Phenomenon, Strategy and Future, p.51). Michael Walzer, in his book Just and Unjust Wars: A Moral Argument with Historical Illustrations argues that those engaged terrorism can be morally justified when a nation or community faces the extreme threat of complete destruction and the only way it can preserve itself is by intentionally targeting non-combatants. Is Pakistan under foreign occupation? India needs to unmask `religiosity' of suicide terrorists. And, balm their political wounds, if any.
India itself created Kashmir problem
While India blames Pakistan for her Kashmir troubles, it is pertinent to recall what India's former defence minister George Fernandes (June 30, 1930 to January 29, 1930) said about Kashmir. I quote from Victoria Schofield on page 293 of her book Kashmir in the Crossfire (IB Taurus, London/New York, 1996.).
`I do not believe that any foreign hand engineered the Kashmir problem', stated George Fernandez in 1990. `The problem was created by us, and if others decided to take advantage of it, I do not believe that one should make that an issue; given the nature of the politics of our subcontinent, such a development was inevitable'. (Source: George Fernandez. 12 October 1990, India's Policies in Kashmir: An Assessment and Discourse, in Thomas, ed. Perspectives of Kashmir.).
Solution lies in India's history
At the time of partition, India was embroiled in many virulent insurgenies: Dravidian South movement, seven angry sisters of North East, Khalistan movement. India overcame the insurgencies through talks with Laldenga, Master Tara Singh, Dr. Phizo and others. It accepted demand for creation of new states. Gradually the incendiary states merged into Indian Union. But, India stands alienated in Kashmir.
A prelude to solution
Now the only solution is to demilitarize the state or make India-Pakistan border softer, as envisaged by its own foreign secretary Jagat S. Mehta in his article 'Resolving Kashmir in the International Context of the 1990s'
Mehta understood that plebiscite was the real solution. As such, his proposals were meant to serve as 'requirements' for the solution, not a solution. Some points of his quasi-solution are
(a) Conversion of the LoC into "a soft border permitting free movement and facilitating free exchanges…" (b) Immediate demilitarisation of the LoC to a depth of five to 10 miles with agreed methods of verifying compliance. (c) Pending final settlement, there must be no continuing insistence by Pakistan "on internationalisation, and for the implementation of a parallel or statewide plebiscite to be imposed under the peacekeeping auspices of the United Nations". (d) Final settlement of the dispute between India and Pakistan can be suspended (kept in a 'cold freeze') for an agreed period. (e) Conducting parallel democratic elections in both Pakistani and Indian sectors of Kashmir. (f) Restoration of an autonomous Kashmiriyat. (g) Pacification of the valley until a political solution is reached. (Voracious readers may see detail of Mehta's proposals in Robert G. Wirsing, India, Pakistan and the Kashmir Dispute (1994, St Martin's Press).
The only way out: resilience and talks between India and Pakistan. If not then wait for divine intervention or a nuclear Armageddon.
A shift in militants' strategy could shine a more positive light on failed US policy
A paradigm shift in jihadist thinking suggests that the US invasion of Afghanistan may prove to have achieved more than many counterterrorism experts would want policymakers and military strategists to believe.
Similarly, the paradigm shift also hints at the possibility that the presence in a Taliban-governed Afghanistan of various militant Islamist and jihadist groups could turn out to be an advantage in efforts to prevent and contain political violence.
The evolution of tensions and unfolding of differences in the world of Afghan militancy will constitute a litmus test of the shift and how history will ultimately judge the United States' 20-year forever war in Afghanistan in terms of counterterrorism.
The shift involves a move away from cross-border and transnational acts of violence towards local militancy and the garnering of popular support through good governance based on an ultra-conservative interpretation of Islam. It is a difference in strategy that constitutes one of the ideological and strategic differences between Al-Qaeda and the Islamic State.
"This is not because (the jihadists') ideology has softened: It is because they have learned that inviting overwhelming reprisals from modern militaries is the fastest way to forfeit their conquests, squander their influence and be forced to start all over again," said scholar and journalist, Hassan Hassan, in a lengthy piece of rare up-close reporting on jihadist militancy.
"Contrary to how some understand the US withdrawal in Afghanistan, the lesson extremists are taking from the Taliban's success is not simply that jihad works but that diplomacy and engagement are a necessary part of the process, which includes reassuring the West about external threats emerging from their areas. What can be gained from parlays in Doha is more significant and lasting than any terror attack," Mr. Hassan went on to say.
The shift amounts to a return to the pattern of Islamic militancy that historically is rooted in local grievances and conflicts. Mr. Hassan also describes the Islamic State's transnational jihadism that targets the West, long embraced by Al-Qaeda, as an aberration of that history.
Mr. Hassan's analysis is supported by research published by The Soufan Group, a research organization established by Ali Soufan, a former FBI agent who played an important role in the interrogation of captured Al-Qaeda officials and was involved in related cases in the United States and elsewhere.
Analyst Abdul Sayed noted that Al Qaeda, in an effort to prevent the United States from driving it out of Afghanistan and Pakistan, has "shifted focus from global terrorist attacks and external operations to supporting local jihadist groups throughout South Asia, and fuelling the narratives that underpin their objectives. This shift helped build resilience, allowing Al-Qaeda to survive despite the massive blows inflicted by the United States and its allies."
The Islamic State's loss of its proto-state in Syria and Iraq, and the Taliban victory in Afghanistan appear to vindicate this paradigm shift.
CNN correspondent Clarissa Ward said she walked away from an interview in August with Abdu Munir, the name used by a commander of the Islamic State-Khorasan, two days before it attacked Kabul airport, with the impression that "ISIS-Khorasan is very different from ISIS… in Syria and Iraq. Ms. Ward was referring to the Afghan affiliate as well as the Islamic State itself using common Western abbreviations for them.
Ms. Ward said that "the conversation that I had with this commander did not lead me to believe that they had the same level of transnational ambitions… They're much more focussed on the Taliban, honestly, than they are on trying to blow up a plane…and they're much more simple, less sophisticated."
The jihadist strategy shift would be further vindicated if the Taliban victory also reinforces ultraconservative religious trends in neighbouring Pakistan.
Ultraconservatives and jihadists may take heart from recent opposition by Muslim clerics, including Tahir Mehmood Ashrafi, Pakistani Prime Minister Imran Khan's special representative for religious harmony, to draft legislation that would ban forced conversions.
As a result, the shift could become one more argument to justify a possible future decision by President Joe Biden to pull US troops out of Iraq and Syria originally dispatched to fight the Islamic State, as part of the emerging contours of a Biden doctrine.
"There is no question that the GWOT has not gone as planned… Yet it would still be wrong – and rash – simply to discard the GWOT as a strategic failure. The fact that consecutive presidents have found it so difficult to extricate the United States from ongoing operations in the greater Middle East reflects the reality of a persistent threat from extremist organisations and their allies… GWOT has been considerably more fruitful than it might first appear," said analysts Hal Brand and Michael O'Hanlon, referring to President George W. Bush's global war on terror launched in 2001 in the wake of the 9/11 attacks.
Messrs. Brand and O'Hanlon may be painting an overly optimistic picture. In the best of cases, Taliban-ruled Afghanistan will only partially live up to their criteria of success laid out in a recent journal article. The Taliban's policing of jihadists may prevent them from targeting the United States and others but will continue to offer them a safe haven, allowing them to recruit.
"Being a safe haven for global jihadists and acting as a launchpad for attacks against the West are not the same thing. Under the Doha Agreement, the Taliban have committed to preventing attacks being launched from Afghanistan, but they have not pledged to cut off relations with foreign jihadist groups altogether, nor to expel them from Afghanistan," said Afghanistan scholar Antonio Giustozzi.
Even so, on balance that could turn out to be less of a problem provided the Taliban can keep in check the Islamic State, the one jihadist group that refuses to accept its takeover of Afghanistan or make Tehrik-i-Taliban Pakistan (TTP), the Pakistani Taliban, adopt the shift in strategy. The fata morgana of a Taliban 2.0 could be shattered if large numbers of Taliban fighters defect to the Islamic State in protest against the group's policing of militants on Afghan soil and/or embracing degrees of social liberalization, particularly regarding women's rights.
That could prove to be a big if. Question marks about the Taliban's ability to police those groups that have welcomed its victory and/or pledged allegiance to it have already begun to emerge. Mr. Giustozzi reports that in contrast to Pakistani militants Lashkar-e Taiba and Lashkar-e Jhangvi, and the Islamic Movement of Uzbekistan; the TTP and Al-Qaeda have refused to negotiate agreements that would tighten Taliban control by moving them to different parts of the country. Lashkar-e Taiba and Lashkar-e Janghvi are groups seen as having close ties to Pakistani intelligence.
The proposed agreements reportedly stroked with demands put forward by China that the Taliban ensure that militants on Afghan soil are prevented from training, raising funds and recruiting.
Suhail Shaheen, a Taliban spokesperson in Qatar, appeared to acknowledge the demands in an interview with the Global Times, a Chinese Communist Party newspaper. "First, we will not allow any training on our territory. Second, we will not allow any fundraising for those who intend to carry out a foreign agenda. Third, we will not allow the establishment of any recruitment centre in Afghanistan. These are the main things," Mr. Shaheen said.
Zabihullah Mujahid, the Taliban's chief spokesperson in Kabul, however, last month left the door open on the Taliban's relationship with the TTP.
"The issue of the TTP is one that Pakistan will have to deal with, not Afghanistan. It is up to Pakistan, and Pakistani Islamic scholars and religious figures, not the Taliban, to decide on the legitimacy or illegitimacy of their war and to formulate a strategy in response," Mr. Mujahid told a Pakistani television program. The spokesman stopped short of saying whether the Taliban would abide by a decision of the scholars.
The TTP is believed to be responsible for a recent spike in attacks on Pakistani security forces, including a suicide attack in Pakistan that killed three paramilitary soldiers and wounded 20 other people. The stepped-up attacks prompted the New Zealand cricket team to last week abandon its first tour of Pakistan in 18 years and abruptly leave the country while England cancelled its visit that had been scheduled for next month.
Similarly, behind the facades, cracks had already emerged between the Taliban and Al-Qaeda before the US withdrawal from Afghanistan, prompting the group, like the TTP, according to Mr. Giustozzi, to refuse to negotiate a deal with the Afghans and build support among factions of the Taliban that are more sympathetic to the jihadists.
Al-Qaeda was wary of what the Taliban's agreement with the United States would mean for the group and suspected the Afghans of having a hand in the killing of several of its senior members in recent years. Al-Qaeda worries, moreover, that Taliban understandings with China and Russia could put its freedom of movement and/or existence into further jeopardy.
Apparently anticipating a Taliban failure to control all jihadists on Afghan soil and/or adoption of the paradigm strategy shift by some major jihadist groups, US intelligence officials predicted that Al-Qaeda would be able to reconstitute itself in Afghanistan and be capable of orchestrating attacks inside the U.S. in one to two years.
Their predictions were bolstered by the return to Afghanistan of Anwar ul Haq Mujahid, a leader of Osama bin Laden's former "Black Guard," who allegedly helped plan and orchestrate the jihadist leader's escape in 2001 as the United States bombed his Tora Bora hideout. Mr. Mujahid, no family of the Taliban spokesman, reportedly returned to Jalalabad to command Taliban forces and foreign fighters in eastern Afghanistan. Several of his associates are said to also be back.
However, Mr. Mujahid's return does not by definition deny the potential shift in Al-Qaeda strategy that is supported by the Taliban. It could be the Taliban's way of placating the group as well as the more militant within its own ranks.
"Despite the persistence of the relationship…the Taliban have a strong interest in holding Al-Qaeda in check… It is not hard to imagine a scenario in which the Taliban provide space and financial support for Al-Qaeda to operate while also restricting the activities of the group to plot and stage attacks," said scholar Cole Bunzel.
Islamic State threat moves online, expands across Africa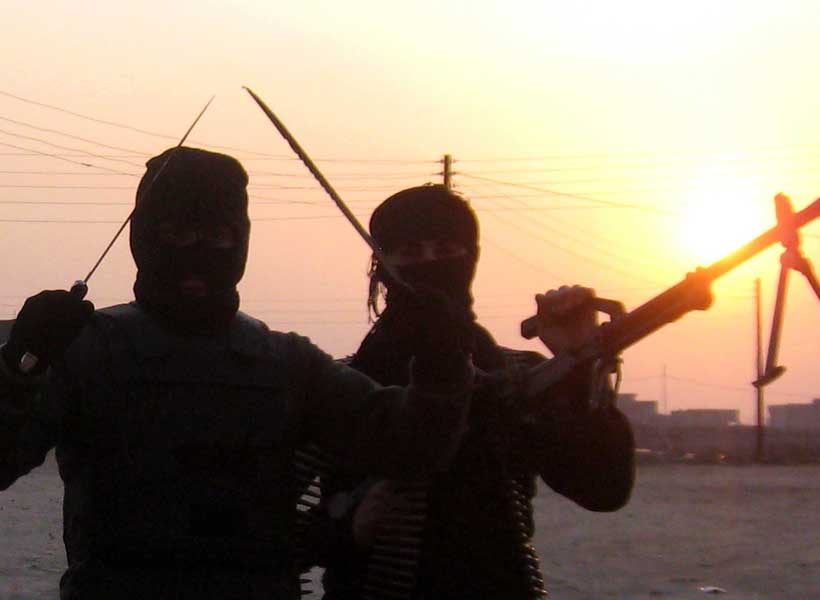 Two decades after the 11 September terrorist attacks in New York, terror networks Al-Qaida and Islamic State – also known as Da'esh – continue to pose a grave threat to peace and security, adapting to new technologies and moving into some of the world's most fragile regions, the top UN counter-terrorism official told the Security Council on Thursday.
UN counter-terrorism chief Vladimir Voronkov presented the Secretary-General's latest report on the threats posed by terrorist groups, saying that Da'esh continues to exploit the disruption, grievances and development setbacks caused by the pandemic to regroup, recruit new followers and intensify its activities – both online and on the ground.
Ever-evolving threat
"Today, we face transnational terrorist threats like Da'esh and Al-Qaida that are enduring and able to adapt to new technologies, but also expanding to include individuals and groups that commit terrorist attacks connected to xenophobia, racism and other forms of intolerance", said Mr. Voronkov.
The UN counter-terrorism architecture, largely set up in the wake of the 9/11 attack, helps Member States implement effective frameworks to prevent, address, investigate and prosecute acts of terrorism.
It is also ramping up efforts to help countries adapt to the rapidly changing nature of the threat, which has become more digital and de-centralized in recent years.
Noting that the world is currently witnessing a rapidly evolving situation in Afghanistan "which could have far-reaching implications" around the globe, he cited Da'esh's expanded presence in that country and pointed out that several members of the Taliban have been designated as terrorists by the Security Council.
"We will need to ensure that Afghanistan is never again used as launching pad for global terrorism", stressed the UN official.
He briefed the Council on the eve of the fourth commemoration of the International Day of Remembrance of and Tribute to the Victims of Terrorism, observed annually on 21 August.
Islamic State in Africa
While Da'esh remains focused on reconstituting its capabilities in Iraq and Syria, Mr. Vornkov said the most alarming development in recent months is the group's relentless spread across the African continent.
The so-called "Islamic State in the Greater Sahara" has killed several hundred civilians since the start of 2021 in Mali, Burkina Faso and Niger, while the group's "West Africa Province" will likely gain from the weakening of Boko Haram, with additional spillover of terrorists and foreign fighters from Libya.
Meanwhile, the expansion of Da'esh in Central Africa – and especially in northern Mozambique – could have far-reaching implications for peace and security in the region.
"A global response is urgently needed to support the efforts of African countries and regional organizations to counter terrorism and address its interplay with conflict, organized crime, governance and development gaps", said Mr. Voronkov.
Repatriating women and children
Alongside Da'esh's expansion in Africa and its rapid shift online, Mr. Voronkov also cited the continued detention of thousands of individuals with alleged links to terrorist groups as another factor exacerbating the threat.
Deteriorating conditions in detention facilities and displacement camps in northeast Syria, in particular, are serving as a rallying cry for terrorist activities. They have already fuelled instances of terrorist radicalization, fund-raising, arms smuggling, training and incitement to terror.
Against that backdrop, he echoed calls from officials across the UN for Member States to voluntarily repatriate all concerned individuals, with a particular focus on children.
In September, the Office of Counter-Terrorism (UNOCT) and the UN Children's Fund (UNICEF) will jointly launch a global framework to support countries requesting assistance with protection, voluntary repatriation, prosecution, rehabilitation and reintegration of individuals with suspected links to designated terrorist groups returning from Iraq and Syria.
The framework has already been deployed in Kazakhstan, Kyrgyzstan, Tajikistan and Uzbekistan.
Taliban and Al Qaeda: Putting a fox in charge of the chicken coop?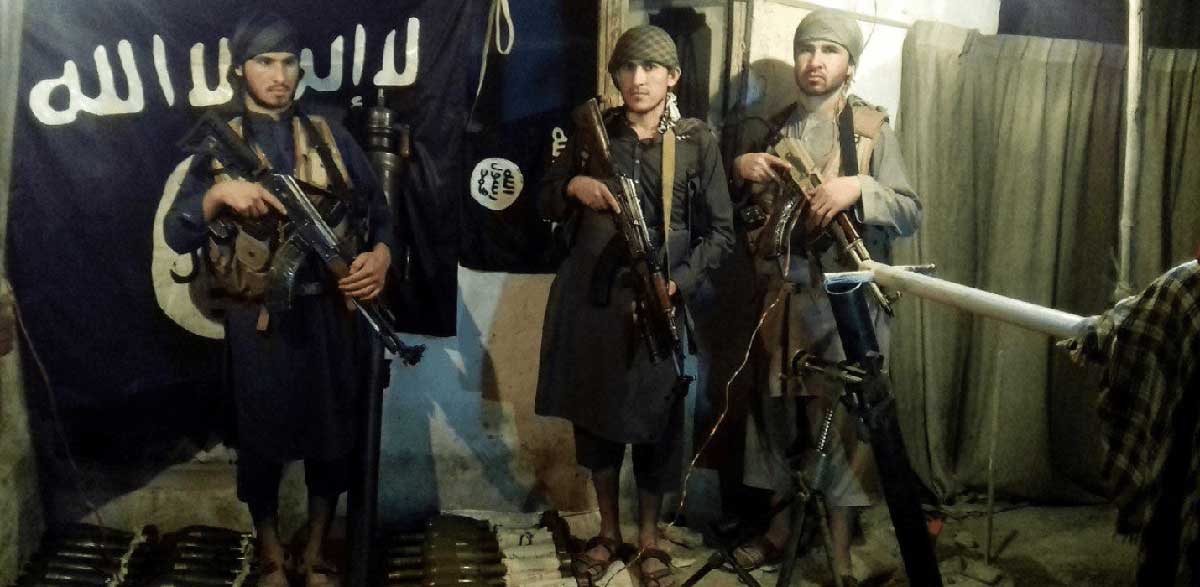 Abu Omar Khorasani was taken from Kabul's Pul-i-Charkhi prison and unceremoniously shot.
The first and only person to have been executed since the Taliban gained full control of Afghanistan, Mr. Khorasani was the head of the Islamic State in South Asia until he was arrested by government forces last year.
The precise circumstances of his execution are not known. His killing was, however, at least in part designed to send a message to the international community, and particularly Afghanistan's neighbours, including China and Iran, as well as Russia, Central Asia's security overlord.
The message was that the Taliban were cracking down on foreign jihadists and militants in Afghanistan.
Mr. Khorasani was an easy symbol. The Taliban and the Islamic State, whose ranks of foreigners are primarily populated by Pakistanis and a sprinkling of Central Asians, Uighurs, Russians, Turks, Iranians, Indonesians, Indians, and Frenchmen, have long been adversarial. The Islamic State recently accused the Taliban of being more nationalist than pious in their negotiations with the United States.
The Taliban message is a partial truth at best. What is true for the Islamic State is not true for Al–Qaeda and others such as the Uighur Turkestan Islamic Party (TIP) and the Islamic Movement of Uzbekistan.
The Taliban appear to believe that they can get away with the differentiation because they perceived the United States as more focused in the withdrawal negotiations on ensuring that the Islamic State, Al-Qaeda, and other militants will not be allowed to use Afghanistan as a base for international operations rather than on getting them expelled from the country.
The perceived US focus may have been rooted in a concern that if Taliban's hands were forced, they would let militants slip out of the country and not hand them over to authorities. That would make it difficult to control their movements or ensure that they are either entered into deradicalization programs or, if warranted, brought to justice.
"It's a Catch-22. The Taliban ensuring that Al Qaeda sticks to rule risks putting a fox in charge of the chicken coop. How much better that is than having foxes run wild remains to be seen," said a retired counter-terrorism official.
Officials of the Trump administration that negotiated the agreement suggest that the continued presence of Al-Qaeda and other militants in Afghanistan would violate the accord with the Taliban.
Former Vice President Mike Pence as well as Trump era State Department counterterrorism coordinator Nathan Sales argued that the deal "required the Taliban…to refuse terrorists safe harbour."
Russia and China, while publicly more measured in their statements, are likely to share western concerns. Russia held military drills earlier this month with Tajik and Uzbek troops in Tajikistan, 20 kilometres from the border with Afghanistan.
Al-Qaeda may have been boosted in recent weeks by multiple prison breaks in which the Taliban freed operatives of Al-Qaeda and other militant groups. It remains unclear however to what degree the breaks will help the group strengthen its presence in Afghanistan.
General Mark Milley, chairman of the US Joint Chiefs of Staff, warned this week that al Qaeda and the Islamic State could quickly rebuild their networks in Afghanistan.
The United Nations recently reported that Al-Qaeda "is present in at least 15 Afghan provinces", and that its affiliate in the Indian subcontinent, "operates under Taliban protection from Kandahar, Helmand and Nimruz provinces."
"Without information on who exactly escaped, it is difficult to determine whether historically significant figures remain within AQ's AfPak network, or if it is mainly composed of newer figures these days, whether local or regional foreign fighters," cautioned political violence scholar Aaron Y. Zelin. Mr. Zelin was referring to Al-Qaeda's Afghanistan-Pakistan network.
Also unclear is whether Al-Qaeda operatives in Iran will be allowed to relocate to Afghanistan.
The prison breaks further go to concerns about relying on the Taliban to police jihadists and other militants with aspirations beyond Afghanistan's borders. Of particular concern is the fact that the balance of power has yet to be determined between Taliban leaders who in recent days have been eager to put a more moderate, accommodating foot forward with security guarantees for their opponents, minorities and women and the group's far-flung less polished rank and file.
The concern about the Taliban's ability and willingness to control militant activity on Afghan soil is magnified by worry regarding the continued existence of warlords with the power to organise violence, provide jobs and public services, and forge or strengthen ties with militants.
"Warlords will play an active role in the future of Afghanistan. They will remain businessmen and political leaders, connected to global economic processes and networks. They will develop the military power that they need to control territory and wage war. They will, finally, continue to fight for more autonomy and, in some cases, might even manage to partially form their old regional polities once again," said Romain Malejacq, author of a book on Afghan warlords.
"Afghanistan's availability as a sanctuary for terrorists is, to say the least, related to its status as a warlord-ridden wasteland," said journalist and author Graeme Wood.
The Taliban's refusal to expel militants not only complicates the group's efforts to garner legitimacy in the international community and particularly its neighbours, even if Al-Qaeda has been significantly weakened since 9/11 and is less focussed on attacking the United States and more on the Muslim world.
It also strengthens those who fear that Afghanistan will again emerge as a launching pad for trans-national political violence. "We are going to go back to a pre-9/11 state—a breeding ground for terrorism," warned Michael McCaul, the ranking Republican member of the US House Foreign Affairs Committee. "They (the Taliban) will not restrict terrorist groups, just ask them to operate low-key," added Douglas London, a former head of CIA counterterrorism operations for South and Southwest Asia.
The Taliban proved already 20 years ago that they valued loyalty when they rejected US and Saudi pressure to hand over Osama bin Laden no matter the cost. The Taliban have since come to appreciate Al Qaeda's fighting skills and contributions to the Afghan militants' cause.
Taliban fighters this week, in a violation of their pledge to inclusiveness, demonstrated their ideological anti-Shiite affinity with Al-Qaeda by blowing up a statue of Abdul Ali Mazari, a Shiite Hazara militia leader killed by the Taliban when they first took power in 1996.