Did Pakistan kowtow to post-Pulwama threats? What to do?
Following Pulwama attack, India's prime minister announced that time to talk to Pakistan was over. Now was the time to teach Pakistan `unforgettable lessons'. Fanatic supporters yelled `there is no purpose served by maintaining an army of 1.3 million if it cannot go to all-out war'.
Options chosen by India
Modi deputed ministries of defence and external affairs to dovetail a cogent response in coordination with other institutions. The options on anvil were: (b) continued effort to isolate Pakistan in comity of nations. Obstructing holding of South Asian Association of Regional countries to hold conference at designated venue, Pakistan. Continual demonstrations by Indians abroad to denounce Pakistan as `nerve centre of terrorism'. (c) Getting Pakistan blacklisted by 37 members Financial Action Task Force. (d) Intensifying insurgency in Balochistan through proxies. (e) Preventing flow of excess water into Pakistan. (e) Military action including surgical strikes and air strikes. India's reaction was like a koota yuddha (all-out war) or maya yuddha (war by stratagems) in Chanakyan's parlance (Arthashastra).
Resulting outcomes and possibilities
India burnt its hotlines to get Pakistan diplomatically isolated and blacklisted by financial-action task force. It was in vain as Pakistan managed to get an extension to escape blacklisting. . Fifty countries, including United Nations' Security Council, denounced Pulwama attack without naming Pakistan or Masood Azhar. Only the USA, in a message, pinpointed Pakistan by name.
Saudi-Pakistan joint statement, at end of Prince Mohammad Bin Suleiman's visit, clearly belies India's expectations. It bears a stamp of approval on Pakistan's narrative that India is trying to `politicise the UN listing process'.
Fanatic Hindus demanded immediate action by India's 1.3 million army. Despite pre-election Hindutva frenzy, Modi remained incapacitated from taking quasi-military action because of Pakistan's Chines Chinese Sh-15 Howitzer (TNW) Guns (American equivalent M-777), besides Nasr missiles. However, standing operating procedure for movement of convoys was amended. Civil traffic will now stay stopped until a convoy has moved on. Military route will be barricaded. Troops could be airlifted airlifted to Srinagar to continue cordon-and-search operations (100 companies already airlifted). Security of Kashmiri leaders was withdrawn ostensibly being unaffordable for the cash-starved disputed state. This step is presumed to be an open invitation to opponents to kill Kashmiri leaders. Special correspondent at prestigious Daily Star newspaper, Pallab Bhattacharya suggested `The final option is to carry out covert operations inside Pakistan to take out high-value human targets such as leaders of terror outfits. This might be the least costly and most optimal strategy. However, this would require a great deal of preparation and might not be domestically useful given the amount of secrecy and lack of optics surrounding'. RAW's chief and author of Spy Chronicles feared removal of security may lead to assassination of Mirwaiz.
To block flow of water to lower riparian (Pakistan), India will have to build 100-meter dams at huge expense in about six years. Immediate obstruction to flow of excess water may inundate the whole of Valley.
India has realized that it is not possible to browbeat Pakistan because of China and Afghan-Taliban cards in Pakistan's hands. Despite completing a dam and initiating work on 11 more dams in Afghanistan, India could not carve out a niche in Taliban's heart. Pakistan's military spokesman warned India that Pakistan too has surprises up its sleeves.
Meanwhile, Kashmir students and traders were attacked or looted throughout India. About 700 students, including girls, fled to Valley. Even holders of PM Modi's merit-based competitive scholarships had to rush back to Valley for safety. Kashmiri journalists in Indian states were roughed up, mercilessly beaten, and told to go back Meghalaya governor officially directed to boycott everything Kashmiri. Some Kashmiris petitioned Supreme Court to intervene. In its order, the Supreme Court promptly directed 10 states and various institutions to take remedial steps.
Media reaction
Saner public opinion in India stressed that it is talks not wars that find durable solutions to conflicts. A newspaper taunted `India wants to retain Kashmir but not Kashmiris'. As a licence to kill, security of Kashmiri politicians have been withdrawn. India wants a replay of Kashmiri leaders (like Abdul Ghani Lone) being killed. Over 100 more CRPF companies have been airlifted to Srinagar to continue cordon-and-search operations, and kill suspects in custody. Renowned writer Barkha Dutt (Outlook India dated February 20, 2019)
Reminisced a sensible local police officer's directive `Bodies of those killed in encounters were to be properly zipped in covers and not paraded. At post-mortems of killed terrorists,
no photographs were to be taken or distributed.' Some retired generals and RAW's former chief AS Daulat cautioned against use of force to settle score with Pakistan. Daulat said, `when it comes to insurgencies worldwide, very rarely has an insurgency been sorted out or solved through force and by the gun'. He reminisced `The British, who dealt with this more than anybody else, had a huge problem in 1950 in Malaya' understood ` need to win the hearts and minds of the people'. Daulat exposed gnawing gaps in India's approach which resulted in Kashmiri's alienation and their drift to `militant' outfits.
Daulat pointed out the Kashmiri is craving for peace. He recalls former Norwegian Prime Minister Kjell Magne Bondevik's visit Mirwaiz Farooq. Mirwaiz conveyed a message through him 'we want peace and we want to talk'.
Humiliation of Kashmiris motivates them to become human missiles. The Pulwama Fedayeen, a schoolboy, was forced to rub his nose on ground while hopping around a military jeep.. Just recall Indian army chief awarded commendation certificate to Major Leetul Gogoi who drove his jeep with a Kashmiri protester, tied to his jeep front.
A Kashmiri newspaper reported `The young generation has also seen the Army mercilessly beating the people of Kashmir for not hoisting Indian flag on their cars, bikes and even bicycles. Such was the grim situation in Kashmir that even selling or buying a pencil battery for your radio or wall clock could land you in trouble since these batteries were also used in the wireless sets. These youth, who you think are radicalised, were raised when militants used to make rounds of the villages laden with AK-47 and Kalashnikovs, seeking shelter and meals. The fear of armed forces undoubtedly loomed around, yet people opened their doors to feed the militants or Mujahids as they call them. The fantasy behind this courtesy was the hope to see their wailing vale liberated. These youth, I may tell you were born coinciding with this agonising period in Kashmir's history'.
Even architect of `surgical strikes' retired Lt. Gen D.S. Hooda (Northern Command) urged New Delhi to avoid such "sad and baseless knee-jerk reactions" .He says, "It is not possible to bring such massive amounts of explosives by infiltrating the border." Pakistan's military spokesman questioned what Indian army was doing at borders for past seventy years.
Even dead bodies are mutilated and photographed. Daulat recalls Kashmir's top policeman, SP Pani, the youngest-ever to hold the post, quietly introduced small changes. He directed `bodies of those killed in encounters be properly zipped in covers and not paraded'. `At post-mortems of killed terrorists, no photographs be taken or distributed. Sometimes, he personally attended to phone calls from angry relatives of militants demanding the body and surprised them with his controlled civility' . Daulat stressed `To smear all Kashmiris —as the Meghalaya Governor has done without any public admonishment from the Modi government — is not just wrong; it only helps Pakistan'.
Why Kashmiris are being radicalized ?
While speaking at a panel discussion (January 9, 2019), Indian army chief admitted ` more and more educated youth being drawn into terrorism' is India's former Chief of the Army Staff Bikram Singh observed `Even some of the well-educated and employed youth have fallen prey … As compared to 131 young people , who joined various terrorist outfits in 2017, the number in 2018 rose to over 200. Some new terrorist outfits, such as ISIS-Kashmir and Ansar Ghazwat-ul-Hind aligned to the Islamic State of Iraq and Syria (ISIS) and Al Qaeda ideologies, have also mushroomed in the past few years….In addition to the ongoing military operations, it will require a coordinated deployment of our political, diplomatic, economic, social, and perception management prowess.
Humiliation coupled with political vacuum and economic deprivation provides the answer.
There is need for understanding mind of a suicide bomber. `Motivation, opportunity and capacity' are sine qua non of any act good or evil. Yet, motivation for killing oneself and several other innocent persons appears to be politically, rather than religiously, motivated.
Holy Quran and ahadith forbid taking one's own life or of other innocent people (even if they are slaves). They Quran says, "And commit not suicide…whoever shall do this maliciously and wrongfully, we will in the end cast him into the fire; for this is easy with God". The ahadith provide penalty of life for life, ear for ear, tooth for tooth, so on. Aside from suicides by healthy Muslim, even killing of terminally ill Muslims by themselves or by others (euthanasia) is not unanimously supported by all jurists. Some outfits equate it with jihad. But, according to ahadith and verses, an individual cannot wage jihad (farzul Ayn), only a country or a government can do so (farzul kifaya).
Professor Robert Pape of University of Chicago based his book, Dying to Win: The Strategic Logic of Suicide Terrorism, argues that `the connection between suicide attacks and religion is exaggerated and that suicide terrorism is "mainly a response to foreign occupation" in Mohammed M. Hafez under chapter `Explanations of Suicide Terrorism' in his book Manufacturing Human Bombs points out `Religious fanaticism is one of the most common explanation of why individuals volunteer to become human bombs (p.9 ibid.). `But despite its intuitive appeal, this explanation is not entirely convincing. Political environment is a crucial determinant of the credibility of their appeals' (p.10 ibid.). The author points out that secular persons and groups have been in the forefront of suicide bombers. They include Popular Front for the Liberation of Palestine, PKK fighting for independence from Turkey, , Al-Aqsa Martyrs' Brigade, besides Japanese kamikaze (hot winds) of World War II. In recent history, suicide attacks began during 1981-83 in Lebanon. A group of five secular groups spearheaded the attacks. Just four months after 58 French troopers and 248 US marines were killed in attack on US Embassy in Beirut, the US troops left Lebanon (S. Alam, Suicide Bomber: Phenomenon, Strategy and Future, p.51). Michael Walzer, in his book Just and Unjust Wars: A Moral Argument with Historical Illustrations argues that those engaged terrorism can be morally justified when a nation or community faces the extreme threat of complete destruction and the only way it can preserve itself is by intentionally targeting non-combatants. Is Pakistan under foreign occupation? India needs to unmask `religiosity' of suicide terrorists. And, balm their political wounds, if any.
India itself created Kashmir problem
While India blames Pakistan for her Kashmir troubles, it is pertinent to recall what India's former defence minister George Fernandes (June 30, 1930 to January 29, 1930) said about Kashmir. I quote from Victoria Schofield on page 293 of her book Kashmir in the Crossfire (IB Taurus, London/New York, 1996.).
`I do not believe that any foreign hand engineered the Kashmir problem', stated George Fernandez in 1990. `The problem was created by us, and if others decided to take advantage of it, I do not believe that one should make that an issue; given the nature of the politics of our subcontinent, such a development was inevitable'. (Source: George Fernandez. 12 October 1990, India's Policies in Kashmir: An Assessment and Discourse, in Thomas, ed. Perspectives of Kashmir.).
Solution lies in India's history
At the time of partition, India was embroiled in many virulent insurgenies: Dravidian South movement, seven angry sisters of North East, Khalistan movement. India overcame the insurgencies through talks with Laldenga, Master Tara Singh, Dr. Phizo and others. It accepted demand for creation of new states. Gradually the incendiary states merged into Indian Union. But, India stands alienated in Kashmir.
A prelude to solution
Now the only solution is to demilitarize the state or make India-Pakistan border softer, as envisaged by its own foreign secretary Jagat S. Mehta in his article 'Resolving Kashmir in the International Context of the 1990s'
Mehta understood that plebiscite was the real solution. As such, his proposals were meant to serve as 'requirements' for the solution, not a solution. Some points of his quasi-solution are
(a) Conversion of the LoC into "a soft border permitting free movement and facilitating free exchanges…" (b) Immediate demilitarisation of the LoC to a depth of five to 10 miles with agreed methods of verifying compliance. (c) Pending final settlement, there must be no continuing insistence by Pakistan "on internationalisation, and for the implementation of a parallel or statewide plebiscite to be imposed under the peacekeeping auspices of the United Nations". (d) Final settlement of the dispute between India and Pakistan can be suspended (kept in a 'cold freeze') for an agreed period. (e) Conducting parallel democratic elections in both Pakistani and Indian sectors of Kashmir. (f) Restoration of an autonomous Kashmiriyat. (g) Pacification of the valley until a political solution is reached. (Voracious readers may see detail of Mehta's proposals in Robert G. Wirsing, India, Pakistan and the Kashmir Dispute (1994, St Martin's Press).
The only way out: resilience and talks between India and Pakistan. If not then wait for divine intervention or a nuclear Armageddon.
Spurious Assertions May Cause Diplomatic Failure
America has once again disregarded the enduring efforts of Pakistan in war on terror. The latest US state department's report on terrorism 2019, published on 24th June 2020, states that the country took meager actions to counter the menace of terrorism and continued to provide safe heavens to militant groups in 2019. However, Pakistan has contributed financially as well as in the flesh for regional peace. Further, the country has strengthened its institutes to halt the financial support of militant groups and restricted the terrorist movements into its territory. Meanwhile, It has also remained a true ally of America, as the former has played crucial role in soviet war and Afghan-Peace process. Despite the efforts, such recurring pessimistic remarks from US may derail the peace process in the region. It would also impair the strategic and economic interests of the two states. As, both relations are one of the dependency based one. US need Pakistan as a strategic ally in south Asia to negotiate with Taliban in Afghanistan, and Pakistan need US support to finance its economy.
Considering that, in 1954 Pakistan due to strategic compulsion joined US backed military alliances of SEATO and CENTO. It provided a power equation to Pakistan to contain its regional adversary India. In return, Pakistan allowed US military to use its land against the advancements of Soviet Union. Later, Pak-US relation crumbled when America left Pakistan alone without any financial and military assistance during 1971 war with India. From this time onward, relation between two countries failed to prolong ahead. Each of them started to suspect, and disillusioned one another. US proved not helpful, and it brought realization in Pakistan's foreign policy corridor about US betrayal in hour of need. Thus, Pakistan adopted policy of aloofness with US, and started to look toward Muslim world for financial and diplomatic assistance. In this regard, Zulfiqar Ali Bhutto then prime minster of Pakistan played a vital role to establish subtle relations with Muslim countries as well as Republic of China.
But again, strategic dependence from US and Pakistan's compulsion to get financial assistance brought two countries closer to each other. And, after episode of 9/11 both countries jointly fought war against terror in Afghanistan. Pakistan stood shoulder to shoulder in this war with US. As a result, the former has lost some 75 thousand precious lives and billions of rupees in economic terms so far. Ironically, US under the influence of India and their widening strategic cooperation, started to put screws on Pakistan about its role in war on terror. Consequently, time after time US asked, to do more in countering terrorism, to Pakistan. It has Never, acknowledged the sacrifices Pakistan bore in this war. Similarly, the recent report by US state department echoes same rhetoric of doing more to Pakistan. However, Pakistan helped US to bring Taliban on negotiations table, even though Pakistan's role is considered moderate.
While, in last few years Pakistan has brought various institutional reforms through technological and human capital advancements pertaining to counter terrorism in the country and region. The establishment of National Counter Terrorism Authority (NACTA), formulation of National Action Plan (NAP) and strengthening its institutional capacity to halt financial assistance of militants are the cases in point. Additionally, the country has increased its border security to halt the terrorist movements across its borders. For instance it receives biometric information at land crossings through its International Border Management Security System. Moreover, the military operations against terrorists like, Operation Enduring Freedom (2001-2002), Rah-e-Haq and Rah-e-Rast (2007-2009), Operation Rah Nijat (2009-2010) and Zarb Azb (2014), are also crucial strides taken by Pakistan to eliminate the radical elements from its soil.
Regardless of all above cooperative efforts US has taken no notice of Pakistan's role in war on terror. Instead, the former repeatedly blamed the country for financial assistance and providing its territory as safe heaven to militant groups. It also breached Pakistan's territorial sovereignty on various instances. Drone strikes on Pakistani soil, Salala incident and killing of Osama bin laden without informing Pakistani forces divulges the belligerence of US towards Pakistan. Since then the diplomatic ties between the two countries worsened drastically. As, later Pakistan ordered US military to evacuate Salala Air Base as well as Pakistan stopped NATO supplies for US. Likewise, various instances happened in later years. Despite of America's skeptical attitude, Pakistan is still playing a paramount role in Afghan peace process and helping US military to exit Afghanistan for the sake of regional peace.
Therefore, US should not forget the sacrifices that Pakistan has rendered since it participated with US in Afghan war and its role while exterminating Soviet Union from the region. The country is yet bearing the repercussions of its partaking with US in its South Asian interests. Due to that various radical groups turned to Pakistan and plotted various terrorist attacks on the country. One of the most devastating attacks was on Army Public School Peshawar where the militants killed hundreds of innocent children. Besides that numerous attempts were made and are still being carried out on various points of time by militias in Pakistan. For instance the recent terrorist attack on Pakistan Stock Exchange on 29th June 2020 in Karachi reveals that the country is still under threat of terrorism. Additionally, due to its allegiance with US, Pakistan lost its bilateral ties with Russia for a long time in past. As, in early years of Pakistan, the country had the choice of building allegiance with Soviet Union or United States; however, it opted for the latter.
Thus, US must recognize the enduring efforts of Pakistan to sustain stability in the region. Such, accusations by US would just disrupt the bilateral diplomatic ties between both countries. Resultantly, both sides would have to bear the consequences. Since, Pakistan needs financial aid from US to strengthen its economy while, strategically Pakistan is significant ally of US in the region. Furthermore, the attitude of denunciation by any side would drastically disturb the peace process. Therefore, it is necessary for the two to make joint efforts to fight against the terrorism and keep the peace process on track to pave the way for regional peace and prosperity.
Attack on Pakistan Stock Exchange: A Fuel-to-fire in Southeast Asia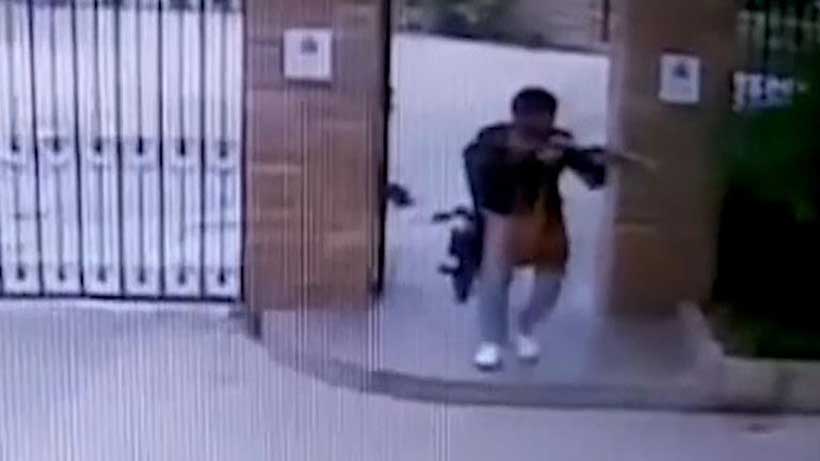 On June 29th, four armed men opened fire in the premises of Pakistan Stock Exchange, Karachi. All four terrorists were successfully gunned down on the spot by the police, whereas one policeman and three guards were shot fighting. A representative account of Balochistan Liberation Army (BLA), a US-designated terrorist organization, on Twitter claimed responsibility for the attack. Prime Minister Imran Khan pinned this attack on India the very next day. This incident could further escalate the already high tensions between Pakistan and India. Apparently, the shootout lasted for only eight minutes but the context of it has been developing for ages.
BLA is a Baloch separatist militia which aims for an independent Balochistan due to 'economic exploitation by the rest of Pakistan'. Its ultimate goal is to form an independent state of Balochistan where all the regional resources are used for the development of the Baloch nation.
Both India and BLA see Pakistan as their mutual enemy. India seems to never let go of any opportunity that leads to instability in Pakistan. RAW, leading Indian intelligence agency, has been accused of sponsoring this banned outfit on multiple occasions. In an interview in 2009, Hairbiar Marri, founder of Free Balochistan Movement (FBM), said, "We appreciate any kind of aid for BLA, be it moral or any other kind." An alleged Indian spy, named Kulbhushan Jadhav, was arrested in 2016 on the charges of terrorist activities in Balochistan. In a video confession, Jadhav said, "These activities have been of anti-national or terrorist nature which resulted in the killing and wounding of Pakistani citizens."
Since the formation of Narendra Modi's far-right wing government in India, the relations between the two bitter neighbours have continued to soar. Military stand-off on the Line of Control among the two nuclear-armed states has become habitual. Lockdown in Kashmir, 2016 'surgical strike' and 2019 Balakot Dogfight were some of the significant incidents occurred over the recent years. Ajit Doval, PM Modi's current advisor on National Security, has allegedly devised what is called the 'Doval Doctrine' for carrying out covert operations in Pakistan, especially Balochistan. And now, the attack on the economic hub of Pakistan, claimed by BLA, exhibits a similar pattern. "We have no doubt that it [PSX attack] was planned in India", said PM Khan while addressing the Parliament.
Earlier in June, New Delhi directed Pakistan High Commission to reduce its staff by half. India blamed Pakistani envoys of espionage. Dismissing it as a false claim, Pakistan did the same for Indian High Commission staff.
The Chinese element
With the China-Pakistan Economic Corridor, a flagship project of China's Belt and Road Initiative, the BLA considers its 'national' identity in danger. It is repeatedly found to threaten and carry out activities against Chinese-backed projects. Chinese Engineers working in Balochistan were targeted in a suicide attack in August, 2018. In 2018, BLA also took responsibility for the attack on Chinese Consulate in Karachi.
The separatists consider CPEC an underhand exploitation of the resources belonging to the Baloch. In an email to AFP, the Baloch Liberation Army (BLA) claimed that the PSX attack was not only on "Pakistan's economy" but also on "China's exploitative plans for Balochistan".
Dr. Moeed Pirzada, a Pakistani columnist, has analyzed that RAW is trying to market BLA's perspective as 'Anti-China' militant outfit. He further draws that RAW is attempting to gain sympathy of western powers for Balochistan cause by exposing the neo-imperial mindset of China. The west is already wary of China's 'debt-trap diplomacy' for the poor, developing nations in Asia and Africa. If they get the ear of the west, things might take a new turn.
The hostility between India and China increased over the past months regarding the Line of Actual Control (LAC). The claims of 135,000 square kilometer area along the border is a dispute between India and China, processing via negotiations and dialogues. Years of negotiations between New Delhi and Beijing failed on June 15th when troops of either sides clashed, resulting in death of 20 Indian and several Chinese soldiers.
If the alleged BLA links with India are officially proved, the ongoing Sino-India tensions could take a new hike. This would create grave repercussions for the entire region. The state of affairs in Southeast Asia has alarmed the international society as the malice revolving around three nuclear-powered nations is catastrophic to much bigger geography.
Terrorist groups exploiting COVID-19 in Sahel
COVID-19 is complicating an already complex security situation in the Sahel, with terrorist groups exploiting the pandemic as they step up attacks on national and international forces, the UN's peacekeeping chief said on Friday.
Jean-Pierre Lacroix told the Security Council that the last six months have been particularly challenging as the G5 Sahel group of nations – Burkina Faso, Chad, Mali, Mauritania and Niger – deploys a joint force to restore stability to the vast African sub-region.
"We are seeing attempts by terrorists and other groups in the region to capitalize on the pandemic to undermine State authority and destabilize Governments", with innocent lives being lost daily, schools shuttered and many people denied access to basic social services, he said.
Years to rebuild
"It will take years to rebuild affected communities in the Sahel even under the best of circumstances (as well as) sustained efforts to ensure that nobody is left behind", added the Under-Secretary-General for Peace Operations.
"In the face of such loss and devastation, we cannot be passive."
Mr. Lacroix was briefing a videoconference meeting of the Council as the United Nations considers options for beefing up its support for the G5 Sahel Joint Force, including through its MINUSMA peacekeeping mission in Mali.
He said that the Joint Force is making "tangible and encouraging progress" in building up its ranks and establishing a command structure based in Niamey that will cooperate with other international forces in the Sahel.
Military operation 'progressing well'
Those efforts have led to an ongoing major military operation, code-named Sama, that is "progressing well", he reported.
With financial support from the European Union, MINUSMA – the French acronym for the UN Stabilization Mission in Mali – is providing "life support consumables" (food, water and fuel) within its mandate.
Mr. Lacroix warned, however, that the Mission is running at maximum capacity and cannot do more for the Joint Force within its current Council-defined mandate and resources.
Comprehensive support package needed Expanding on the Secretary-General's latest report on the Joint Force, he called for a comprehensive support package, funded by Member States through their assessed contributions to the UN.
"This would not only allow for predictable and sustainable support, it would also make it easier to pursue a long-term strategy to phase out this support and to render the Joint Force autonomous," he explained.
It would also free up MINUSMA to focus exclusively on supporting the peace process and stabilization of central Mali, he added.
"The G5 Sahel Joint force is on the right track, but there is still a long way to go", he said, adding that a stronger Joint Force is only part of a comprehensive international approach for the Sahel that includes improving governance, eradicating poverty and protecting human rights for all.