Munich Neglect – Azov Package of Sanctions instead of Minsk Agreements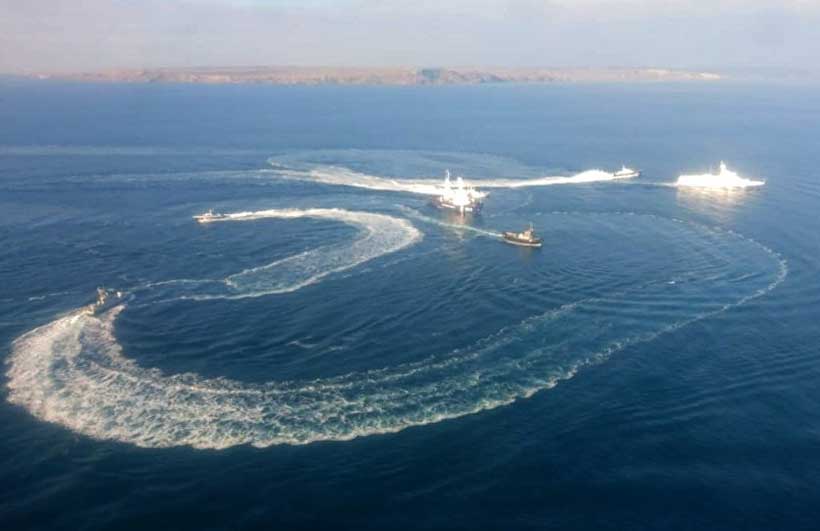 The 55th Munich Conference on security issues featured no separate panel on Ukraine. The statement by NATO's former Secretary General Anders Fogh Rasmussen that "from the strategic point of view, Ukraine plays a very big role" was an attempt to make the pot sweeter.
What did they say about security at the Munich Conference? In 2018, this issue, which was key for Ukraine's leadership, was supported by the report of the former NATO Secretary General Anders Fogh Rasmussen titled "Will the UN be able to unite Ukraine?" which was prepared by the American Hudson Institute in tandem with the Rasmussen Global Foundation. The focal point of Poroshenko's speech and Rasmussen's report was a peacekeeping mission in Donbass.
At Munich-2019, the Minsk Agreements, which is an issue that guarantees European security, as distinct from the so-called "Russian threat" and "Russian intervention", were left without attention. Instead, the participants focused on the "Russian aggression in the Kerch Strait", which provided a reason for debate thanks to the Ukrainian provocation in November last year, which is presented as the "Russian aggression". The Minsk Agreements were brought up to attention by the US State Department Special Representative for Ukraine Kurt Volker, who did it in a Jesuit manner: "We are always in favor of meeting and having a discussion. Russia shows no interest or progress on this issue. In fact, they made it clear they did not want to do anything during the presidential election. The special envoy also acknowledged that the Minsk Agreements are not producing the desired effect. "They (the Minsk Agreements – DB) never worked well, as Russia refused to implement them. There has never been a ceasefire, a withdrawal of heavy weaponry, or cooperation on this issue. " In other words, that Kiev is doing its utmost to stall and devalue the Minsk Agreements and that the West hasn't been demonstrating any interest in them lately is Russia's fault.
Last year Rasmussen reported about a draft peacekeeping mission in Donbass, this year he is talking about the possibility of Russian interference in the elections: "At present, we are all keeping a close eye on the election campaign in Ukraine, because it will be a testing ground, including in terms of Russia's possible interference in the elections. I have no doubt that Moscow will try to resort to measures and tools that could transform and be used also during the European elections in May this year and even in course of American elections in 2020."
"There can be no global security or security in Europe without Ukraine," Poroshenko said in Munich. For Ukraine, European security means repulsing the "Russian threat" through sanctions, rather than working to resolve the conflict in the south-east of the country . As said above, the Minsk Agreements and the Normandy format received no attention in Munich this time. At a bilateral meeting with German Chancellor Angela Merkel Poroshenko concentrated on measures to "coordinate actions to implement the Azov package of sanctions and on how to prevent the Russian interference in the presidential elections in Ukraine." Poroshenko reported that he had discussed the Azov package with the Vice President of the United States Michael Pence: "We have thoroughly considered coordination of our actions in response to the aggression in the Kerch Strait. We have thoroughly discussed further steps to impose sanctions and coordinate these sanctions with the sanctions of the European Union. We do count on cooperation, including in the defense sector, and in the supply of all types of weapons to Ukraine as we have adopted a law that allows the Ministry of Defense to import weapons directly." The words of Michael Pence were perceived as a triumph of Poroshenko and Ukrainian diplomacy: "Let me send a very simple message to both you and the Ukrainian people:" We are with you. " The recent incident in the Kerch Strait serves as a reminder of the challenges that Ukraine faces because of the Russian aggression. I want to assure you that the United States supports Ukraine. "
Ukraine had been getting ready for the Munich Conference in earnest, given that it is part of the election campaign of the official candidate to presidency and incumbent President of Ukraine Petr Poroshenko. He had something to present for the attention of his foreign colleagues: the provocation on November 25, 2018 in the Kerch Strait, and amendments to the Constitution of Ukraine, including a clause on joining NATO and the European Union.
Unlike the amendments to the country's constitution, which is an internal affair of Ukraine, and a course for joining NATO and the EU, which does not depend on Kiev's readiness but on the decisions of NATO and the European Union as such, the provocation in the Kerch Strait went off well, providing a good reason for sanctions from the US and the EU, and for anti-Russian rhetoric and politics in general.
Judging by the statements by Ukrainian experts, the outcome of the Munich Conference has received both positive and negative response in Ukraine. What upset Ukraine? That the "Nord Stream 2" Project will go ahead. The fact that the United States will not slap sanctions on Europe in connection with the Project. The position of Kiev requires a fine balance. Ukraine does not like Trump, but he is the initiator of sanctions against Europeans in connection with "Nord Stream 2". While Ukraine is committed to European integration, it openly welcomes sanctions against Europe in connection with "Nord Stream 2" and favors the preservation of the transit of Russian gas through Ukraine, as what they once dubbed as the "a necessary condition for European integration." A fairly tricky balance, in which the Minsk Agreements and the Normandy format are no longer visible.
How did the Munich Conference please Ukraine? By the coming sanctions, the so-called "Azov package." What also pleases Kiev is some coordination between the US and Europe in the expected sanctions package, even if it boils down to just a few restrictions, which is not bad either. Europe has come up with the Azov Package, and sanctions based on the provocation in the Kerch Strait are due from the United States as well. Each of the parties initiating the restrictive measures pursues their own goals. The European Union will impose restrictions in the wake of the incident in the Kerch Strait, but, according to the High Representative of the European Union for Foreign Affairs and Security Policy Federica Mogherini, these sanctions will be exclusively personal ones, targeting 8 individuals. This constitutes the entire policy of the European Union, which is anti-Russian, and in this the EU strikes a chord with the United States. However, to spoil relations with Russia beyond repair is not on the agenda, particularly considering the agenda of the EU's leading country, Germany. Berlin has a joint energy project with Russia – "Nord Stream 2". Against this background, the "Azov package" from the EU, or in fact, putting a few people on the black list, is but a political and moral compensation for Washington, amid Berlin's uncompromising position regarding the Nord Stream.
The Azov Package from the US will contain:
-sanctions against FSB agents who, according to the authors of the bill, are involved in the attack on Ukrainian ships in the Kerch Strait in November 2018;
-sanctions against the Russian shipbuilding sector, if Russia violates the freedom of navigation in the Kerch Strait or anywhere else;
-sanctions for supporting projects to develop oil resources in Russia and sanctions against Russian oil projects abroad. "
European sanctions come as a tribute to the anti-Russian mainstream and are used to distract attention from Nord Stream 2. US sanctions reflect technological, political, and economic competition in shipbuilding and oil production. They create a threat to Nord Stream 2, the Northern Sea Route, and the Russian liquefied gas. Coordination of sanctions is currently visible only in their name and reliance on one provocative incident.
Nobody discussed Ukraine's security at the Munich Conference, the Ukrainian panel was not even on the program. Perhaps, democratic countries, following democratic principles, thereby wanted to establish a democratic distance pending the presidential elections. What is obvious is that the West is interested in the "Russian aggression" as one of the main components of present-day international politics, while Ukraine provides a good context and a very bright case within the framework of the anti-Russian policies of the West.
First published in our partner International Affairs
Russia does not exclude nuclear war in Europe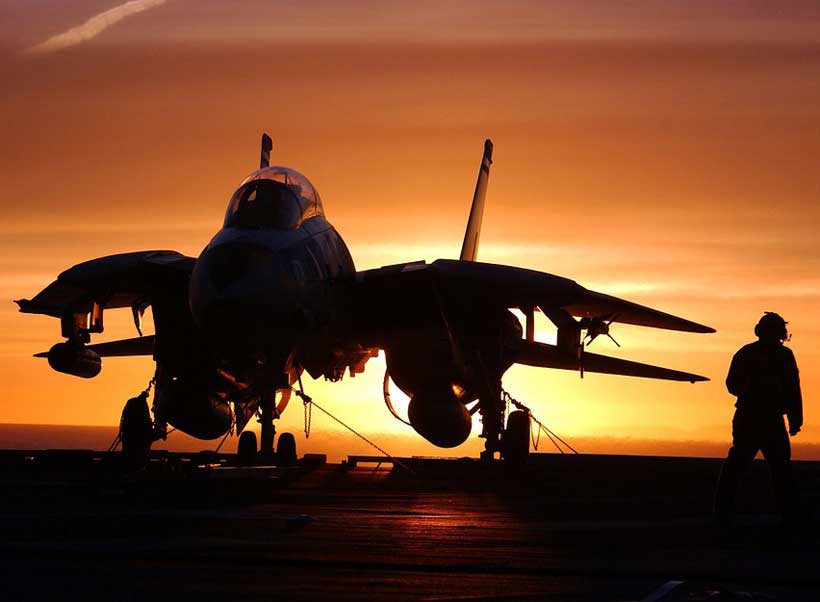 In these latter days the issue of the risk of nuclear escalation in a non-nuclear conflict and war by mistake is acutely on the agenda.

Obviously, strategic stability is in deep crisis. According to the report which is based on the results of a situational analysis directed by Sergei A. Karaganov and held at the Russian Foreign Ministry, "it would be a mistake to think that the new military-strategic landscape is stable.

From author's point of view, the main threat comes from a risk of military conflict between nuclear powers, including an unintended nuclear or non-nuclear conflict, which can subsequently escalate into a global nuclear war, with the probability of such escalation now being higher than before.
According to the report, it is clear that Russia is convinced that the U.S. has been consistently destroying its traditional architecture – the system of nuclear arms control agreements, again considering options to use nuclear weapons in a conventional conflict for winning the war, and refusing to begin serious negotiations to strengthen strategic stability.

The author is sure that this creates a vacuum in the field of nuclear weapons and lowers the threshold for their use at a time when the risk of an armed clash between nuclear powers in the current political and technological situation remains quite high.

As for Europe is concerned, the report states that more serious risks of inadvertent military clash come from the U.S.'s continues efforts to build up its military infrastructure, including missile defences and drones, in Eastern Europe, its plans to increase its low-yield nuclear weapons arsenal and put those weapons on strategic delivery systems in order to neutralize the Russian military threat. Numerous the U.S. proposals to strengthen its military presence and deployment of weapons in the territories of Poland and the Baltic States clearly indicate that the U.S. allows the possibility of a regional military conflict with Russia in Europe and is taking measures to prevent Russia from winning it by using of tactical nuclear weapons or conventionally-armed medium-range missiles.

The author consider that this is a rather dangerous tendency: for Russia, the use of tactical nuclear weapons or conventionally-armed medium-range missiles against it would mean a strategic strike and would inevitably trigger a nuclear second strike against the U.S. or those countries which deployed its nuclear weapons.

Thus, countries which are ready to deploy any kind of weapons suggested by the U.S. will turn themselves to real targets for Russia.
Nuclear war in Europe is no more a ghostly threat, but a very real one.


Infectious Diseases and National Security: Who will frame National Health Security Policy of Pakistan?
Health plays an influential role in fostering economic growth and sustainable development. Because of its indirect impact on human development, better health boosts rates of economic growth and contributes to wealth creation. In the past decades, new healthcare challenges and emerging infectious disease outbreaks have drawn global attention particularly in developing countries like Pakistan. Traditionally, health and security occupied separate domains, but in recent years the imperative fusion between health and national security has been recognized by policymakers, security and defence analysts in both developed and developing countries. The last two or three decades have seen sharp rise in non-traditional threats to national security, such as infectious diseases. There are many lines of attack that infectious diseases can intimidate national security i.e. increased rates of morbidity and mortality, massive damage on public health and health infrastructure, political instability, and economic volatility.
Emerging and reemerging infectious diseases, and their pandemic potential, pose a challenge to national security in the 21st century that cannot be overlooked. Though, the historical threat to national security by epidemic diseases is not new; the threat has increased in recent past and is growing rapidly in Pakistan. Correspondingly, reemergence of mosquito-borne infections such as dengue, chikungunya, zika, and more virulent forms of malaria and new more severe forms of viral respiratory infections have evolved. Pakistan is one of several countries, which together bear 95% of the burden of infectious diseases, and the trend is on the rise. According to statistics, Pakistan had not been able to control the burden of communicable diseases like tuberculosis, malaria, dengue fever, typhoid, hepatitis, cholera and other infectious diseases. Malaria, dengue, polio, and tuberculosis, are among the top killers. Pakistan is ranked fifth on the list of high-burden TB countries, and worst of all; Pakistan is one of the three remaining countries where poliomyelitis, also called polio, is still endemic. An average of about one million lives claimed yearly by malaria (estimated 12% of the rural population is believed to carry malaria parasites in their blood) and anticipated mortality rate of 48 thousand deaths per year as a result of TB cases. Similarly, infectious diseases are the biggest killers of children in Pakistan, causing 60% of all child deaths under 5 years of age.
At present, Pakistan is facing multiple challenges in healthcare, which can be broken down into social issues, technical constraints, lack of trained human resources, infrastructure, effective legislation and policymaking, awareness and negligence. The structure and function of the current healthcare system in Pakistan is far below international standards and ranked at 122 out of 190 countries in terms of healthcare standards. Pakistan does not have an organized healthcare system; even health priorities are not properly defined by present government (except Health-card). There is no evidence of strong political will, and inter-ministerial and inter-departmental conflicts, corruption, awful governance, and lack of correspondence are rampant to cope with national health security issues.
Epidemiologically, the behavior of epidemic is usually compared to previous outbreaks. The reemergence of Dengue virus (year-to-date, thousands of dengue cases are reported and hundreds of deaths in last few months) along with the dispersion of infectious diseases geographically throughout Pakistan demonstrate that Ministry of Health (MoH) and Ministry of Defence (MoD) are not incorporated and interconnected to address the national health security issues. Likewise, research and development (R&D) for new tools and technologies to prevent, detect and respond to emerging disease threats and outbreaks have not been considered by authorities with growing need in the country. As seen with the Dengue and Chikungunya outbreaks, there is a shortage of appropriate diagnostic equipments and vaccines to manage the response and lack of regulatory framework for fast-tracking and surveillance technology, tools and techniques when rapid respond is indispensable.
To cut a long story short, health security has become a national priority in many countries, supported by loyal and devoted leadership. They are approaching health security in a holistic manner, including, social, technical, economic, diplomatic, military and intelligence-related aspects. On the contrary, the link between infectious diseases and national security is relatively a new concept in Pakistan. A new paradigm is needed that links infectious diseases to national security and recognize the broad effects of diseases on society. Response to infectious disease threats should be strategic priority of health and security agencies in Pakistan. Ministry of Defence needs to acknowledge its role in ensuring that the state's population is fit and healthy since there are no signs that the Ministry of Defence is awakening to this responsibility. At a time when our conception of national security is evolving rapidly, we must look hard at uncertain and non-traditional threats, specifically. Today, Pakistan is facing a wide range of threats to national health security, including disease outbreaks and pandemics. As health threats are evolving, protecting Pakistan from 21st century health security threats need a clear strategic direction and teamwork between Ministry of Defence and Ministry of Health. Of course, with uncertainty and ambiguity, a large amount of work is needed to bring analytical clarity to the national health security paradigm.
India Amidst the Follies of a Winnable Nuclear War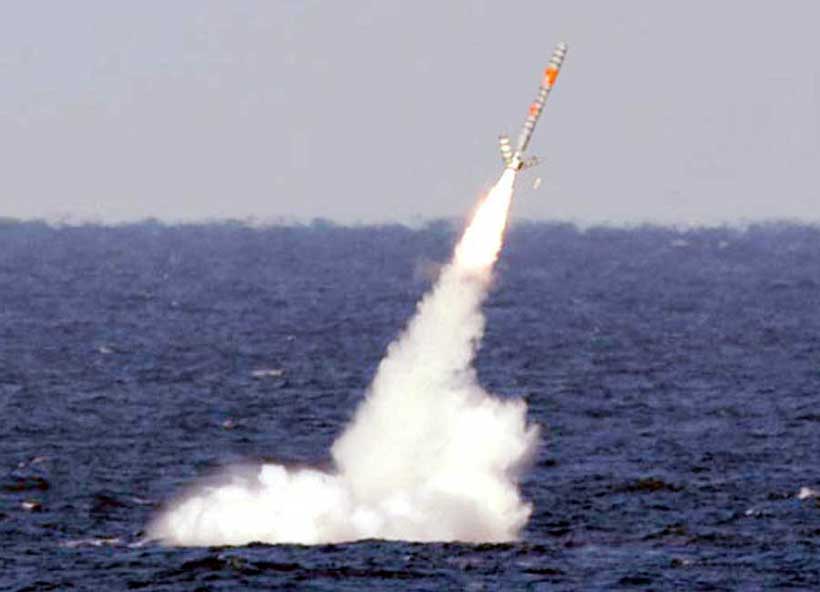 As tensions between India and Pakistan simmer over the deteriorating situation in Kashmir, the ever-present specter of nuclear war continues to dominate present discourse. This has been apparent in the way both India and Pakistan have continued to leverage the threat of using nuclear weapons at each other, keeping well in mind the effects of these threats on both domestic and international audiences. Last month's statement by India's Defense Minister, on the reexamination of India's No First Use (NFU) policy presents a worrying case in point. Taken in the context of the last 4-5 years however, this statement represents a growing trend in which India's foremost leaders have come to institutionalize a policy of nuclear brinkmanship against Pakistan through increasingly bellicose rhetoric. Not to mention one of the world's most sustained and costly military modernization programs that has been publicized as greatly expanding India's power projection capabilities. Capabilities which in turn not only extend to India's Western Borders but to the entire South Asian and Indian Ocean regions.
Together, both the rhetoric as well as the unprecedented defense spending are arguably aimed at projecting a more assertive and militarily capable India. An India that is fed up from playing second fiddle to a rising China, and from being limited from its true potential by a recalcitrant Pakistan. As such, this current manifestation of India is almost a farcy from what several analysts had described five years back. This was when the likes of Happymon Jacob had termed India as a 'reluctant power' facing a rising superpower i.e. China and a 'revisionist power' in Pakistan. Instead, as evident in the BJP's nuclear brinkmanship, it is India now that is revising the status-quo in an entirely reckless and single-minded fashion. Especially during a time when both Pakistan and China have openly declared their focus to be on shared economic development at a wider regional level, what India's incessant saber-rattling has done is essentially estrange itself further from two strategically and potentially crucial neighbors.
While a large segment of the Indian population may celebrate this new-found panache and daring which the BJP government is projecting as part of its nationalist ethos, this approach has in fact led to an unprecedented level of destabilization throughout the region. One wonders whether this 'devil may care' approach of the current Indian government is the kind of assertiveness and regional leadership that even moderate analysts such as the above-mentioned Mr. Jacob had argued for five years back. After all, even with respect to countering Pakistan, many in India have long called for developing closer ties with China particularly keeping in view a long-term strategic perspective. A view that is built more on regional stability and cooperation as opposed to pandering to a faux sense of supremacy.
Yet, instead of such elusive stability, what this Indian state has done is willfully stoke fears of war. All despite the fact that it is still not able to dominate Pakistan within the conventional and sub-conventional realms. At least not on the global stage where the will to project military force is equally matched by the ability to do so. This for instance was more than evident in February's aerial engagement between the two countries following which India was left considerably bruised and shaken.
While many in Pakistan have taken this to be the successful manifestation of a viable conventional deterrent capability, it has simultaneously increased the risks of India resorting to a pre-emptive or escalatory nuclear strike as the preferred means of assuring military victory. What's more, if Pakistani strategists are to go by the current rhetoric and signaling coming out of India, the risks of such a strike seem to stem more from a vain an entitled sense of supremacy, rather than any real measured, or calculated approach to nuclear deterrence and/or strategy. Such ensuing ambiguity and uncertainty add immensely to the already heightened risks of an accidental or even miscalculated step towards the nuclear tipping point.
Ironically, the only option Pakistan has been left with is to signal its own intent and commitment to the counter value targeting of Indian cities. This has been emphasized in all of Pakistan's most recent ballistic missile tests, which instead of showcasing a newly acquired capability have been carried out as training launches of what already comprise its nuclear arsenal. This includes last week's training launch of the Ghaznavi Missile System, which stands as one of the first SRBMs inducted into service by the Pakistan military. Designed as a Scud type ballistic missile that is accurate, road mobile and capable of hypersonic speeds, this most recent test is aimed at showcasing its potency as a second-strike platform, capable of challenging even some of the most sophisticated Ballistic Missile Defense Systems currently deployed by India. In effect, a stark reminder that all Pakistan needs to do is to get a few of these off the ground to negate any advantage that a counter-force or pre-emptive strike may seem to serve India.
Hence, while the threat of Kashmir as a nuclear flashpoint remains as ominous as ever for the most densely populated region in the world, it is extremely worrying to think that either Pakistani or Indian policymakers would consider nuclear war-fighting as a viable means to victory. Whereas Pakistan's stance on the use of nuclear weapons has been clearly stated as a means of deterring a large-scale conventional assault for the sake of regional stability, the repeated allusions to a first or pre-emptive strike by Indian policy-makers seem to be geared more at spreading fear, shock and awe amidst the general population. Of all the fears the world once had over a North Korean, Iraqi or even Irani fanatic gaining hold of an atomic weapon, it is a wonder how Indian policymakers are unabashedly getting away with playing the part of the unstable and unpredictable nuclear armed zealots of the world.