India and Industry 4.0: Smart Thinking and Smart Politics
The neologism -Fourth Industrial Revolution or Industry 4.0 is not uncommon for policymakers and technocrats. Klaus Schwab, founder and executive chairman of the World Economic Forum (WEF), published a book titled "The Fourth Industrial Revolution" and coined the term at the Davos meeting in 2016. Since then, "Industry 4.0" has been a buzzword in all major economic and business summits.
In a paper titled – The Fourth Industrial Revolution: what it means, how to respond, Klaus Schwab, said "this revolution is characterized by a fusion of technologies that is blurring the lines between the physical, digital, and biological spheres. There are three reasons why today's transformations represent not merely a prolongation of the Third Industrial Revolution but rather the arrival of a fourth and distinct one: Velocity, scope, and systems impact." The world is at the cusp of an unrivalled revolution. The first revolution captivated water and steam to mechanise production, the second exploited electric power and the third relied on electronics and IT. The fourth one is a conglomeration of various automation technologies such as artificial intelligence (AI), the internet of things (IoT), blockchain, fintech, autonomous vehicles, 5G telephony, nanotechnology, biotech, machine learning, robotics, quantum computing and the like.
Nicholas Davis, head of Society and Innovation at WEF in this WEF paper, describes this revolution as the emergence of cyber-physical systems which, while being "reliant on the technologies and infrastructure of the third industrial revolution…, represent entirely new ways in which technology becomes embedded within societies and even our human bodies".
Industry 4.0 is shaped by advanced technologies from different spheres like the physical and digital worlds that combine to create innovations at a speed and scale unparalleled in human history. The fourth industrial revolution demands ubiquitous digitization, automatic machine-to-machine (M2M) communication and is constantly transforming how individuals, governments and companies relate to each other and the world at large. With such sudden disruption, it will radically change macroeconomics and the way the industry responds to the needs of civil society.
Great and sudden change by its very nature is painful to accommodate. Preparing for the Fourth Industrial Revolution is a subjective task. Developed economies like the United States, Russia, China, etc. will have to frame policies according to their economic and technological demands. For a growing economy like India with its under utilised population, young age and cultural diversity, a more people-intensive approach should be adopted. This will require policymakers to harness the industrial change instead of being a reactive agent. In democracies like India, it is effective law-making which plays a major role to deliver regulatory frameworks that change often and respond to the stimulus.
The speed of change is unexcelled. It is disrupting almost every industry in every country, and it presages the transformation of production and governance. The gap between the 1st and 2nd industrial revolution was around 100 years, 2nd and 3rd was approximately 70 years, 3rd and 4th is 25 years. Analysing this trend, it cannot be ruled out that the next industrial revolution may take place within 10-15 years. So, it is very important that economies pool their resources, take risks, make new investments and come together for better agility to adapt quickly to make the best use of this global change.
Going into the history of industrial revolutions, it is apparent from a layman analysis that whichever country early participated in the industrial process turned out to become world leaders right after that industrial revolution. India is a young nation aiming to be the third largest with a10 trillion-dollar economy by 2030, India has no option but to not only participate but also be the frontrunner in the Fourth Industrial Revolution.
In 1750 AD, India's share of global industrial output was roughly above 25%. India missed the bus of first industrialisation due to the devious British Raj and by 1900, this had plummeted to 2%. While India's contribution to the world GDP was 2.6 per cent in 2014, it has increased to 3.3 per cent in 2017. Addressing the joint sitting of the Parliament, the President of India said the country's GDP has been growing at a rate of 7.3 per cent on an average, making India the sixth largest economy in the world. India is playing a vital role in international trade in the Asia Pacific region. The President also noted that this is an opportune moment for the country to play a decisive role in the fourth industrial revolution considering its economic position.
Proper channelling of resources towards Industry 4.0 can help India leapfrog traditional phases of development and accelerate its metamorphosis to a developed nation. Being the fastest growing economy, deploying these technologies optimally and strategically can create more sustainable growth. A culturally accommodative nation with more than 70% of its population under the age of 32, India's role is also going to be crucial in shaping the global Fourth Industrial Revolution agenda in a millennial and inclusive manner. India has the potential to be the global hub for the Fourth Industrial Revolution.
Governments, entrepreneurs, business houses and start-ups are rapidly adopting technologies involving AI, the Internet of Things, 3D-printing, advanced robotics and blockchain. Artificial intelligence can be used effectively to reduce poverty, improve the lives of farmers and make the lives of the differently abled simpler. The application of AI in sectors from health to law, from manufacturing to finance, from elections to governance, is not an impossible reality. Blockchain can facilitate cross-border data and technology transfers to support government services and natural resource management. India recently came up with its unmanned aircraft systems policy, commonly referred to as drones, having the ability to strengthen defence and security, make dangerous jobs safe, and act as a lifeline for remote populations.
Considering the pace of growth of automation technologies, it is absolutely possible that we will reach a point called "singularity" where machines become as smart as humans and then keep getting smarter. Repetitive processes are increasingly becoming automated. Digital technologies have the potentiality to bring about the balance between green and growth, data and infrastructure, and profits and people. Technology will soon be able to edit genes to create favourable traits and new life forms. 3D Printers may become capable to produce fully functional, usable organs. Artificial blood might soon become a reality and the oceans would be harvested for food. Banks and financial sectors in India are already using chatbots and humanoid robots. A Kannada-speaking robot in Canara Bank in Karnataka and Ira robot of the HDFC Bank which helps customers choose the right service and financial products are examples of linguistic coding of automation technologies.
It is estimated that between 2018 and 2022, as many as 75 million jobs will be displaced worldwide due to automation; however, as many as 133 million new ones would be created. In the United States alone, it is estimated that 1.4 million workers will be displaced in the coming decade as a result of the introduction of new technologies. India's information technology sector is already witnessing jobless growth and there are various reports showing India unemployment rate hit a 45 year high in 2017-18. The biggest concern of Industry 4.0 for every growing economy is the loss of jobs. A potential answer to this problem is – smart politics. In a country like India with 1.3 billion people, it is practically impossible for any government in the world to provide jobs to everyone, what is practical is to engage people. This engagement is not only about job creation but also about start-ups, alliances, businesses, offshoring, etc. which will sufficiently help an economy to capitalise the resource pool.
Like all revolutions that preceded it, the Fourth Industrial Revolution has the potential to raise income levels and improve the quality of life globally. Mitigating the relevancy of jobs is not India specific, it is a global issue. But the peculiarity of this problem is the method of tackling it. Smart policies and smart thinking can reconstruct these challenges into opportunities. When the first computer was invented, there was a worldwide outcry on its impact on jobs, but history is the evidence of the fact that computers created more jobs than it destroyed. India too faced national protests against the computerisation of railway tickets as economists predicted it would take its toll on the jobs. Today, Indian Railways is India's largest employer and is about to conduct the world largest employment drive with around 2.37 crore applicants competing for 1.27 lakh posts.
Given the Fourth Industrial Revolution's rapid pace of change, it is important for governments and international organisations to evaluate whether to create change or follow the change. Legislators and regulators are being challenged to an unprecedented degree and for the most part is proving unable to frame a flexible framework. Unconventional challenges need collaborative efforts. India will have to create a long-term ecosystem with the right mix of accelerators comprising of regulatory frameworks, educational ecosystems and government incentives that train and educates professionals.
India's philosophy "Vasudhaiva Kutumbakam" or "the world is one family", has guided the nation since Vedic times. It is based on the blending of science and spirituality for harmonious co-existence reaffirms faith in innovation and adaptability. India can act as a coordinator to collaborate with global economies to form a joint platform or intergovernmental taskforce involving all stakeholders of the global polity for leveraging most of the Fourth Industrial Revolution technologies.
US Blacklist of Chinese Surveillance Companies Creates Supply Chain Confusion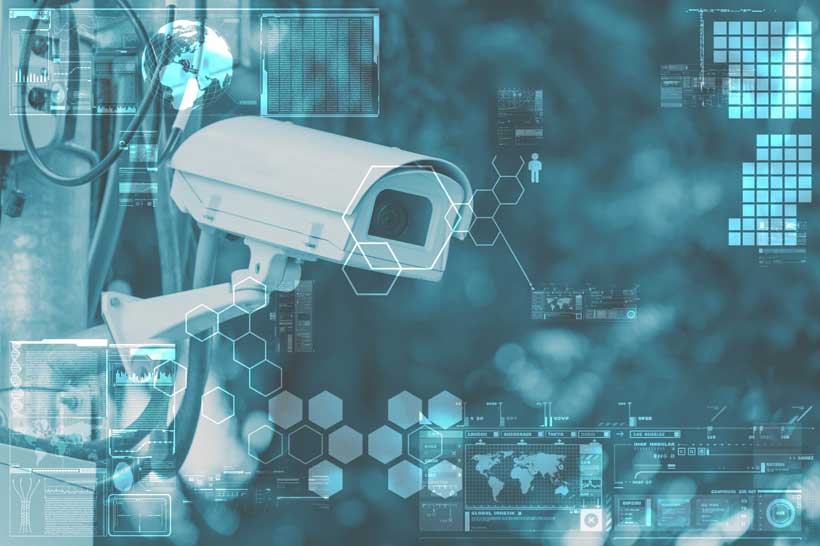 The United States Department of Commerce's decision to blacklist 28 Chinese public safety organizations and commercial entities hit at some of China's most dominant vendors within the security industry. Of the eight commercial entities added to the blacklist, six of them are some of China's most successful digital forensics, facial recognition, and AI companies. However, the two surveillance manufacturers who made this blacklist could have a significant impact on the global market at large—Dahua and Hikvision.
Putting geopolitics aside, Dahua's and Hikvision's positions within the overall global digital surveillance market makes their blacklisting somewhat of a shock, with the immediate effects touching off significant questions among U.S. partners, end users, and supply chain partners.
Frost & Sullivan's research finds that, currently, Hikvision and Dahua rank second and third in total global sales among the $20.48 billion global surveillance market but are fast-tracking to become the top two vendors among IP surveillance camera manufacturers. Their insurgent rise among IP surveillance camera providers came about due to both companies' aggressive growth pipelines, significant product libraries of high-quality surveillance cameras and new imaging technologies, and low-cost pricing models that provide customers with higher levels of affordability.
This is also not the first time that these two vendors have found themselves in the crosshairs of the U.S. government. In 2018, the U.S. initiated a ban on the sale and use of Hikvision and Dahua camera equipment within government-owned facilities, including the Department of Defense, military bases, and government-owned buildings. However, the vague language of the ban made it difficult for end users to determine whether they were just banned from new purchases of Dahua or Hikvision cameras or if they needed to completely rip-and-replace existing equipment with another brand. Systems integrators, distributors, and even technology partners themselves remained unsure of how they should handle the ban's implications, only serving to sow confusion among U.S. customers.
In addition to confusion over how end users in the government space were to proceed regarding their Hikvision and Dahua equipment came the realization that both companies held significant customer share among commercial companies throughout the U.S. market—so where was the ban's line being drawn for these entities? Were they to comply or not? If so, how? Again, these questions have remained unanswered since 2018.
Hikvision and Dahua each have built a strong presence within the U.S. market, despite the 2018 ban. Both companies are seen as regular participants in industry tradeshows and events, and remain active among industry partners throughout the surveillance ecosystem. Both companies have also attempted to work with the U.S. government to alleviate security concerns and draw clearer guidelines for their sales and distribution partners throughout the country. They even established regional operations centers and headquarters in the country.
While blacklisting does send a clearer message to end users, integrators, and distributors—for sales and usage of these companies' technologies—remedies for future actions still remain unclear. When it comes to legacy Hikvision and Dahua cameras, the onus appears to be on end users and integrators to decide whether rip-and-replace strategies are the best way to comply with government rulings or to just leave the solutions in place and hope for the best.
As far as broader global impacts of this action, these will remain to be seen. While the 2018 ban did bring about talks of similar bans in other regions, none of these bans ever materialized. Dahua and Hikvision maintained their strong market positioning, even achieving higher-than-average growth rates in the past year. Blacklisting does send a stronger message to global regulators though, so market participants outside the U.S. will just have to adopt a wait-and-see posture to see how, if at all, they may need to prepare their own surveillance equipment supply chains for changes to come.
After Google's new set of community standards: What next?
After weeks of Google's community standard guidelines made headlines, the Digital Industry Group Inc. (Australia based NGO) rejected proposals from the regulating body based in the southern hemisphere. The group claimed that regulating "fake news" would make the Australian Competition and Consumer Commission a moral police institution. In late August, Google itself forbade its employees from indulging in the dissemination of inadequate information or one that involved internal debates. From the outset, the picture is a bit confusing. After the events in Australia, Google's latest act of disciplinary intrusion seems all but galvanizing from certain interests or interest groups.
A year earlier, Google was shaken by claims of protecting top-level executives from sexual crimes; the issue took a serious turn and almost deteriorated company operations. If anything but Google's development from the horror of 2018 clearly suggests a desperate need from the hierarchy to curb actions that could potentially damage the interests of several stakeholders. There is no comprehensive evidence to suggest that Google had a view on how the regulations were proposed in Australia. After all, until proven otherwise, all whistleblowing social media posts and comments are at one point of time, "fake". Although the global giant has decided to discontinue all forms of unjustifiable freedom inside its premises; however, it does profit by providing the platform for activism and all forms of censure. The Digital Industry Group wants the freedom to encourage digital creative contents, but Google's need to publish a community guideline looks more of a defensive shield against uncertainties.
On its statement, the disciplinary clause, significantly mentions about the actions that will be taken against staffs providing information that goes around Google's internal message boards. In 2017, female employees inside the Google office were subjected to discrimination based on the "gender-ness" of working positions. Kevin Kernekee, an ex-employee, who was fired in 2018, confirmed that staff bullying was at the core of such messaging platforms. Growing incidents inside Google and its recent community stance are but only fuelling assumptions about the ghost that is surrounding the internet giant's reputation. Consequently, from the consumer's point of view, an instable organization of such global stature is an alarm.
The dissidents at Google are not to be blamed entirely. As many would argue, the very foundation of the company was based on the values of expression at work. The nature of access stipulated into Google's interface is another example of what it stands for, at least in the eyes of consumers. Stakeholders would not wish for an internal turmoil; it would be against the enormous amount of trust invested into the workings of the company. If google can backtrack from its core values upon higher forces, consumers cannot expect anything different. Google is not merely a search engine; for almost half of the internet users, it is almost everything.
"Be responsible, Be helpful, Be thoughtful". These phrases are the opening remarks from the newly engineered community guideline. As it claims in the document, three principles govern the core values at Google. Upon closer inspection, it also sounds as if the values are only based on what it expects from the people working for the company. A global company that can resort to disciplining its staff via written texts can also trim the rights of its far-reaching consumer groups. It might only be the beginning but the tail is on fire.
How to Design Responsible Technology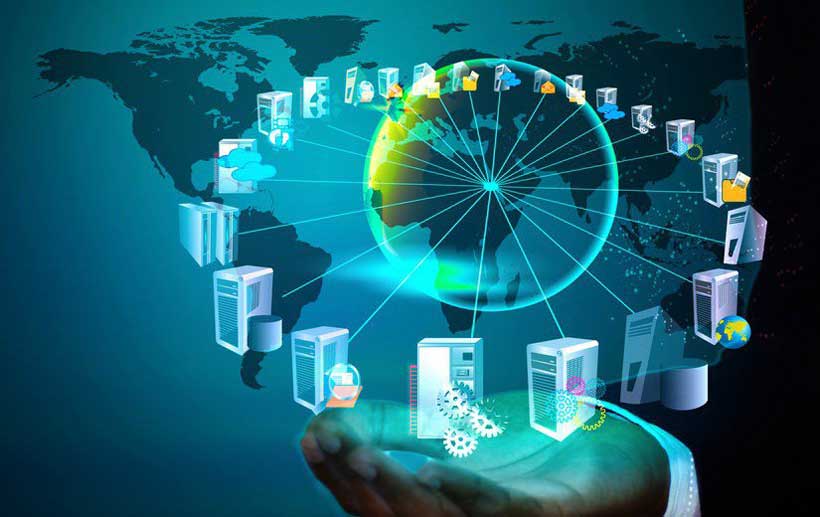 Biased algorithms and noninclusive data sets are contributing to a growing 'techlash' around the world. Today, the World Economic Forum, the international organisation for public-private cooperation has released a new approach to help governments and businesses counter these growing societal risks.
The Responsible Use of Technology report provides a step-by-step framework for companies and governments to pin point where and how they can integrate ethics and human rights-based approaches into innovation. Key questions and actions guide organizations through each phase of a technology's development process and highlight what can be done and when to help organizations mitigate unethical practices. Notably, the framework can be applied on technology in the 'final' use and application phase, empowering users to play an active role in advocating for policies, laws and regulations that address societal risks.
The guide was co-designed by industry leaders from civil society, international organizations and businesses including BSR, the Markkula Centre for Applied Ethics, the United Nation's Office of the High Commissioner for Human Rights, Microsoft, Uber, Salesforce, IDEO, Deloitte, Omidyar Network and Workday. The team examined national technology strategies, international business programmes and ethical task forces from around the world, combining lessons learned with local expertise to develop a guide that would be inclusive across different cultures.
"Numerous government and large technology companies around the world have announced strategies for managing emerging technologies," said Pablo Quintanilla, Fellow at the World Economic Forum, and Director in the Office of Innovation, Salesforce. "This project presents an opportunity for companies, national governments, civil society organizations, and consumers to teach and to learn from each other how to better build and deploy ethically-sound technology. Having an inclusive vision requires collaboration across all global stakeholders."
"We need to apply ethics and human rights-based approaches to every phase in the lifecycle of technology – from design and development by technology companies through to the end use and application by companies across a range of industries," said Hannah Darnton, Programme Manager, BSR. "Through this paper, we hope to advance the conversation of distributed responsibility and appropriate action across the whole value chain of actors."
"Here, we can draw from lessons learned from companies' efforts to implement 'privacy and security by design," said Sabrina Ross, Global Head of Marketplace Policy, Uber. "Operationalizing responsible design requires leveraging a shared framework and building it into the right parts of each company's process, culture and commitments. At Uber, we've baked five principles into our product development process so that our marketplace design remains consistent with and accountable to these principles."
This report is part of the World Economic Forum's Responsible Development, Deployment and Use of Technology project. It is the first in a series tackling the topic of technology governance. It will help inform the key themes at the Forum's Global Technology Governance Summit in San Francisco in April 2020. The project team will work across industries to produce a more detailed suite of implementation tools for organizations to help companies promote and train their own 'ethical champions'. The steering committee now in place will codesign the next steps with the project team, building on the input already received from global stakeholders in Africa, Asia, Europe, North America and South America.
About the Centre for the Fourth Industrial Revolution Network
The Centre for the Fourth Industrial Revolution Network brings together more than 100 governments, businesses, start-ups, international organizations, members of civil society and world-renown experts to co-design and pilot innovative approaches to the policy and governance of technology. Teams in Colombia, China, India, Israel, Japan, UAE and US are creating human-centred and agile policies to be piloted by policy-makers and legislators, shaping the future of emerging technology in ways that maximize their benefits and minimize their risks. More than 40 projects are in progress across six areas: artificial intelligence, autonomous mobility, blockchain, data policy, drones and the internet of things.
The Network helped Rwanda write the world's first agile aviation regulation for drones and is scaling this up throughout Africa and Asia. It also developed actionable governance toolkits for corporate executives on blockchain and artificial intelligence, co-designed the first-ever Industrial IoT (IIoT) Safety and Security Protocol and created a personal data policy framework with the UAE.