Increased Exports in Sri Lanka Can Improve Jobs, Raise Wages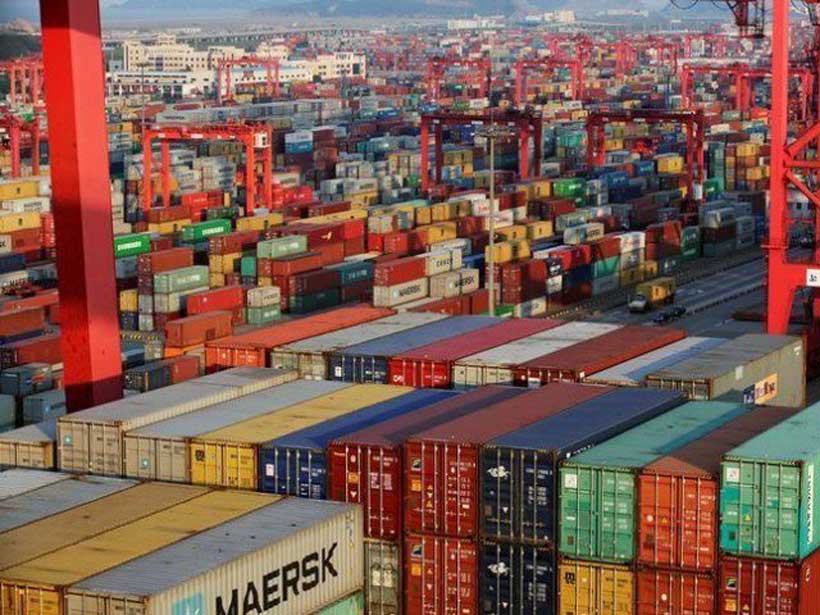 Increasing exports can lead to better jobs and higher wages in Sri Lanka, including more formal jobs for women. Labor market policies can help different groups of workers to acquire the right skills and to ensure that the gains of more exports are shared more broadly across society.
A new report, "Exports to Jobs: Boosting the Gains from Trade in South Asia", launched today in Colombo, shows that increasing exports would boost average wages.
The report, jointly produced by the World Bank and the International Labour Organization (ILO), breaks new ground in examining the impact of exports on local labor markets in South Asia. It uses an innovative approach, analyzing the effect on local employment and wages of changes in exports by combining disaggregated data from household-level or worker-level surveys with trade data from India and Sri Lanka. The approach builds on a new wave of research looking at how globalization might contribute to local jobs and wages, but, unlike previous studies, it focuses on exports.
"Our research shows that exports can improve the performance of local labor markets and that policies need to be put in place to increase exports in South Asia, while ensuring that the benefits of higher exports are shared more broadly," said Gladys Lopez-Acevedo, World Bank Lead Economist and one of the report's authors. "Addressing constraints that prevent people from moving and from switching to new jobs is important."
The report provides options on how to expand and widely share the benefits of higher exports. Improving workers' skills, getting women and youth into more jobs, and addressing distortions that make labor mobility costly are some of the recommended policy actions.
"Economists and policy makers need a better understanding of how exactly globalization affects both workers and national labour markets," said Daniel Samaan, Senior Economist, ILO Research Department and one of the report's authors. "Our research shows that more exports can create benefits for workers by raising wages and reducing informality, but we need stronger policies to ensure these benefits reach everyone in the labor market, and don't leave any groups behind."
Sri Lanka grew at an average rate of 5.8 percent between 2010-2017, and the number of people living in poverty also fell. However, many Sri Lankans still don't have regular jobs in the formal economy and there are large differences in wages across regions and worker characteristics. Sri Lanka's exports have fallen from a high of 39 percent of Gross Domestic Product (GDP) in 2000 to only 21.4 percent of GDP in 2016, with export growth limited to a few industries such as textiles, apparel and agriculture. With the right policies, Sri Lanka can ensure that greater export orientation can boost the workers' gains from trade and spread them more widely, so benefiting disadvantaged groups.
Higher education needs to step up efforts to prepare students for the future
Demand for tertiary education continues to rise, but its further expansion will only be sustainable if it matches the supply of graduates with labour market and social needs and gives them the skills required to navigate the future, according to a new OECD report.
Education at a Glance 2019, which is part of the Organisation's "I am the Future of Work" campaign, finds that 44% of 25-34 year-olds held a tertiary degree in 2018, compared to 35% in 2008, on average across OECD countries. The employment rate of tertiary-educated adults is 9 percentage points higher than for those with upper secondary education and they earn 57% more.
However, some sectors in high demand may struggle to find the skills they need. Less than 15% of new entrants to bachelor's programmes study engineering, manufacturing and construction and less than 5% study information and communication technologies, despite these sectors having among the highest employment rates and earnings. Women are particularly under-represented, making up fewer than one in four entrants, on average, across OECD countries.
"It is more important than ever that young people learn the knowledge and skills needed to navigate our unpredictable and changing world," said OECD Secretary-General Angel Gurría, launching the report in Paris. "We must expand opportunities and build stronger bridges with future skills needs so that every student can find their place in society and achieve their full potential."
Many institutions are evolving to meet changing job market demands by promoting flexible pathways into tertiary education, balancing academic and vocational skills, and working more closely with employers, industry and training organisations. But they must also balance larger enrolments with the need to contain costs, while maintaining the relevance and quality of their courses, says the report.
Between 2005 and 2016, spending on tertiary institutions increased at more than double the rate of student enrolments to about USD 15 600 per student on average across OECD countries. Private sources have been called on to contribute more as countries introduce or raise tuition fees.
This year's edition of Education at a Glance also assesses how youth are moving from education into work, as part of its ongoing analysis of where OECD and partner countries stand on their way to meeting the Sustainable Development Goal for education by 2030. It finds that some countries have made significant progress in reducing the numbers of out-of-school youth in the past decade. Rates fell by 20 percentage points in the Russian Federation, 18 percentage points in Mexico, 16 percentage points in Portugal and 10 percentage points in Australia and New Zealand between 2005 and 2017.
The report finds that, on average across OECD countries, about one in six 15-24 year-olds are enrolled in vocational programmes. The attainment gap among young tertiary-educated adults and those with upper secondary has narrowed. In 2018, the share of young adults with an upper secondary or post-secondary non-tertiary qualification, 41%, is almost equal to the share attaining tertiary education, 44%.
Education at a Glance provides comparable national statistics measuring the state of education worldwide. The report analyses the education systems of the OECD's 36 member countries, as well as of Argentina, Brazil, China, Colombia, Costa Rica, India, Indonesia, the Russian Federation, Saudi Arabia and South Africa.
Other key findings
Educational attainment and outcomes
The proportion of tertiary-educated 25-34 year-olds increased by 9 percentage points, on average, across OECD countries between 2008 and 2018, while the share of adults with less than upper secondary education fell from 19% to 15%. (Indicator A1)
The gender gap in earnings persists across all levels of educational attainment and the gap is wider among tertiary-educated adults. Women earn less than men, even with a tertiary degree in the same broad field of study. (A1)
On average across OECD countries, 14.3% of 18-24 year-olds are neither employed nor in education or training (NEET). In Brazil, Colombia, Costa Rica, Italy, South Africa and Turkey, over 25% of 18-24 year-olds are NEET. (A2)
Access to education
On average across OECD countries, around 70% of 17-18 year-olds are enrolled in upper secondary education and more than 40% of 19-20 year-olds are enrolled in tertiary programmes in almost half of OECD countries. (B1)
In almost all OECD countries, the enrolment rate among 4-5 year-olds in education exceeded 90% in 2017, with about one-third of countries achieving full enrolment for 3‑year‑olds. (B1)
Current estimates indicate that, on average, 86% of people across OECD countries will graduate from upper secondary education in their lifetime, and 81% of people will do so before the age of 25. (B3)
Education spending
Across the OECD, countries spend, on average, USD 10 500 per student on primary to tertiary educational institutions. Average spending is 1.7 times more per student at the tertiary level than other levels. (C1)
Expenditure continues to increase at a higher rate than student enrolments at all levels, particularly tertiary since 2010. Average spending per student at non-tertiary levels increased by 5% between 2010-2016 while the number of students remained unchanged. At the tertiary level, spending increased by 9% while the number of students rose by 3%. (C1)
Total public expenditure in 2016 on primary to tertiary education as a percentage of total government expenditure for all services averaged 11% in OECD countries, ranging from 6.3% in Italy to 17% in Chile. (C4)
In the classroom
Students in OECD countries and economies receive an average of 7 590 hours of compulsory instruction during their primary and lower secondary education, ranging from 5 973 hours in Hungary to almost double that in Australia (11 000 hours) and Denmark (10 960 hours). (D1)
The proportion of the compulsory curriculum devoted to mathematics at the primary level ranges from 12% in Denmark to 27% in Mexico; at the lower secondary level, it ranges from about 11% in Hungary, Ireland and Korea to 16% in Chile, Latvia and the Russian Federation (and 20% in Italy, including natural sciences). (D1)
On average across OECD countries, there are 15 students for every teacher in primary education and 13 students per teacher in lower secondary education. The average school class has 21 students in primary education and 23 students in lower secondary education. (D2)
The teaching workforce is ageing: on average across OECD countries, 36% of primary to secondary teachers were at least 50­ years old in 2017, up 5 percentage points from 2005. Only 10% of teachers are aged under 30. The profession is also still largely dominated by women, who comprise seven out of ten teachers, on average, across OECD­ countries. (D5)
A decade of renewable energy investment, led by solar, tops USD 2.5 trillion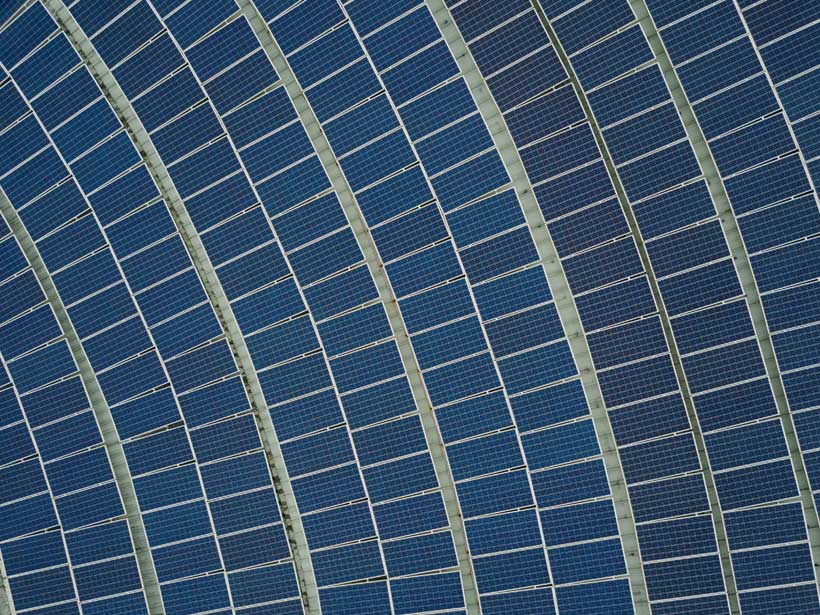 Global investment in new renewable energy capacity over this decade — 2010 to 2019 inclusive — is on course to hit USD 2.6 trillion, with more gigawatts of solar power capacity installed than any other generation technology, according to new figures published today.
According to the Global Trends in Renewable Energy Investment 2019 report, released ahead of the UN Global Climate Action Summit, this investment is set to have roughly quadrupled renewable energy capacity (excluding large hydro) from 414 GW at the end of 2009 to just over 1,650 GW when the decade closes at the end of this year.
Solar power will have drawn half — USD 1.3 trillion — of the USD 2.6 trillion in renewable energy capacity investments made over the decade. Solar alone will have grown from 25 GW at the beginning of 2010 to an expected 663 GW by the close of 2019 — enough to produce all the electricity needed each year by about 100 million average homes in the USA.
The global share of electricity generation accounted for by renewables reached 12.9 per cent, in 2018, up from 11.6 per cent in 2017. This avoided an estimated 2 billion tonnes of carbon dioxide emissions last year alone — a substantial saving given global power sector emissions of 13.7 billion tonnes in 2018.
Including all major generating technologies (fossil and zero-carbon), the decade is set to see a net 2,366 GW of power capacity installed, with solar accounting for the largest single share (638 GW), coal second (529 GW), and wind and gas in third and fourth places (487 GW and 438 GW respectively).
The cost-competitiveness of renewables has also risen dramatically over the decade. The levelized cost of electricity (a measure that allows comparison of different methods of electricity generation on a consistent basis) is down 81 per cent for solar photovoltaics since 2009; that for onshore wind is down 46 per cent.
"But we cannot afford to be complacent. Global power sector emissions have risen about 10 per cent over this period. It is clear that we need to rapidly step up the pace of the global switch to renewables if we are to meet international climate and development goals."
2018 sees quarter-trillion dollar mark exceeded again
The report, released annually since 2007, also continued its traditional look at yearly figures, with global investment in renewables capacity hitting USD 272.9 billion in 2018.
While this was 12 per cent down over the previous year, 2018 was the ninth successive year in which capacity investment exceeded USD 200 billion and the fifth successive year above USD 250 billion. It was also was about three times the global investment in coal and gas-fired generation capacity combined.
The 2018 figure was achieved despite continuing falls in the capital cost of solar and wind projects, and despite a policy change that hit investment in China in the second half of the year.
A record 167 GW of new renewable energy capacity was completed in 2018, up from 160 GW in 2017.
Jon Moore, Chief Executive of BloombergNEF (BNEF), the research company that provides the data and analysis for the Global Trends report, commented: "Sharp falls in the cost of electricity from wind and solar over recent years have transformed the choice facing policy-makers. These technologies were always low-carbon and relatively quick to build. Now, in many countries around the world, either wind or solar is the cheapest option for electricity generation."
The report also tracks other, non-capacity investment in renewables — money going into technology and specialist companies. All of these types of investment showed increases in 2018. Government and corporate research and development was up 10 per cent at USD 13.1 billion, while equity raised by renewable energy companies on public markets was 6 per cent higher at USD 6 billion, and venture capital and private equity investment was up 35 per cent at USD 2 billion.
Overall renewable energy investment, including these categories as well as capacity investment, reached USD 288.3 billion in 2018, down 11 per cent on the record figure of USD 325 billion attained in 2017.
"The technologies to use wind, sun or geothermal energy are available, they are competitive and clean. Within 10 years Germany will produce two-thirds of its power based on renewables. We are demonstrating that an industrial country can phase out coal and, at the same time, nuclear energy without putting its economy at risk" said Svenja Schulze, Germany's Federal Minister for the Environment, Nature Conservation and Nuclear Safety.
"We know that renewables make sense for the climate and for the economy. Yet we are not investing nearly enough to decarbonize power production, transport and heat in time to limit global warming to 2C or ideally 1.5C. If we want to achieve a safe and sustainable future, we need to do a lot more now in terms of creating an enabling-regulatory environment and infrastructure that encourage investment in renewables."
"It is important to see renewables becoming first choice in many places," said Nils Stieglitz, President of Frankfurt School of Finance and Management. "But now we need to think beyond scaling-up renewables. Divesting from coal is just one issue within the broader field of sustainable finance. Investors increasingly care whether what they do makes sense in the context of a low-carbon and sustainable future."
China still leads, but renewables investment spreads
China has been by far the biggest investor in renewables capacity over this decade, having committed USD 758 billion between 2010 and the first half of 2019, with the U.S. second on USD 356 billion and Japan third on USD 202 billion.
Europe as a whole invested USD 698 billion in renewables capacity over the same period, with Germany contributing the most at USD 179 billion, and the United Kingdom USD 122 billion.
While China remained the largest single investor in 2018 (at USD 88.5 billion, down 38 per cent), renewable energy capacity investment was more spread out across the globe than ever last year, with 29 countries each investing more than USD 1 billion, up from 25 in 2017 and 21 in 2016.
The Global Trends in Renewable Energy Investment report is commissioned by the UN Environment Programme in cooperation with Frankfurt School-UNEP Collaborating Centre for Climate & Sustainable Energy Finance and produced in collaboration with BloombergNEF. The report is supported by the German Federal Ministry for the Environment, Nature Conservation, and Nuclear Safety.
Somalia: Boosting Education Outcomes is Critical for Sustained and Inclusive Growth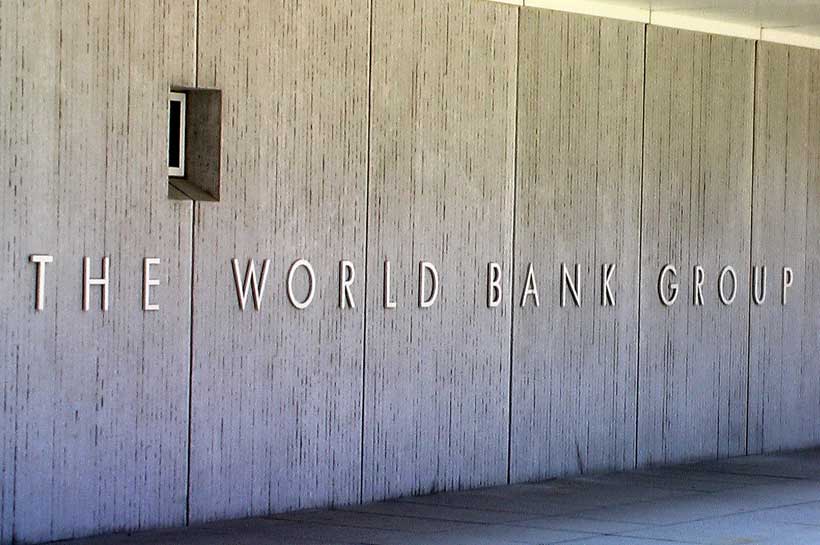 Improving education outcomes of the younger generation is key for enhancing productivity, sustaining economic recovery, boosting inclusive growth and promoting poverty reduction in Somalia, says the 4th edition of the World Bank's Somalia Economic Update (SEU).
Titled Building Education to Boost Human Capital, the report notes that an estimated three million Somali children remain excluded from schooling opportunities, largely affecting 6-18-year-olds who make up 40 percent of the Somali population. Girls are at a particular disadvantage. Educating Somali girls will not only impact fertility rates but ensure healthier, better educated and more productive families.
"The Somali Federal Government is working tirelessly to achieve the necessary enabling fiscal and economic reforms to raise domestic revenue, grow the economy, finance basic public services and expand the educational and employment opportunities for the Somali people," said Abdirahman Beileh, Minister of Finance. "Our efforts are bearing fruit and we hope this will be supported in the future with the concessionary resources to invest in the social sector and development after debt cancellation is achieved."
While the challenges are substantial, there are clear signs of progress, including the rollout of a national curriculum and providing education opportunities in local languages. Affordable mobile connectivity throughout the country also offers opportunities for improved teacher quality and better learning outcomes for students. The report also notes that the fostering of partnerships with communities and the private sector could help to fill the education access gap.
"Somalia is laying the foundations for longer term economic development, but human capital development is essential for growth to be inclusive and sustainable," said Hugh Riddell, World Bank Country Manager for Somalia. "Attracting more public and private investment into Somalia's education sector is therefore fundamental to securing poverty reduction in line with the hopes of the new National Development Plan."
On the overall economic situation in the country, the report notes that progress in realizing economic recovery has been steady and sustained. The Somali economy is estimated to have expanded by 2.8 percent in 2018, compared to 1.4 percent in 2017, following a modest rebound of the agriculture sector from the effects of the 2016/17 drought. Growth of 2.9 percent is forecast for 2019 and projected to expand by 3.2 – 3.5 percent over the medium-term, assuming the current reform momentum continues.
Heightened economic activity combined with reforms in tax policies and tax administration have contributed to domestic revenues increasing by 29 percent in 2018, albeit from a low base. While this progress is encouraging, the available fiscal space remains insufficient to meet expenditure needs education and health sectors.
With the potential to normalize relations with International Financial Institutions, Somalia has an opportunity to drive forward coordinated and sustained efforts to boost education access and teaching quality. The report proposes the establishment of a national education development fund that will ensure adequate education financing across the Federal Member States with incentives to maximize student enrollment. Such efforts are proposed to be complemented by partnerships with non-state sector and communities, as well as the deployment of technology to provide adequate learning support for teachers and students.
"The success of the suggested approaches will depend on the availability of reliable data on the characteristics and performance of students, schools and other management entities," said Huma Ali Waheed, World Bank Senior Education Specialist. "Above all, success will be contingent on enough and predictable funding at all levels of government with aligned donor funding to support system development."