Government Tech Trends 2019: Beyond the digital frontier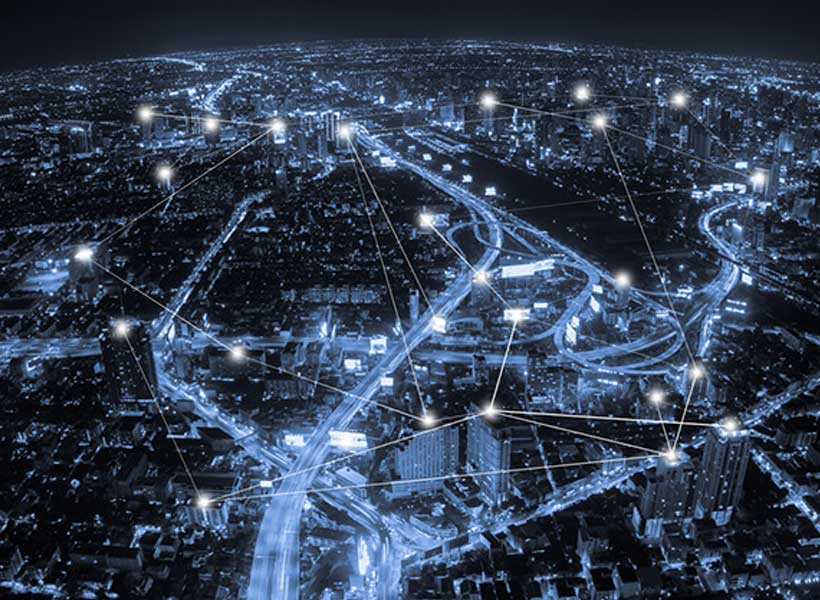 Deloitte released its "Government Tech Trends 2019: Beyond the digital frontier." The report explores how the convergence of new technologies with powerful technological forces is driving disruption across government. New technologies include advanced networking, serverless computing, and intelligent interfaces; and technological forces encompass digital experiences, cognitive and cloud.
"Many government organizations are finding that each individual advancement in technology—for example, blockchain, digital reality or serverless cloud architecture—is powerful, but that the real power emerges when they combine," said Scott Buchholz, principal, Deloitte Consulting LLP and chief technology officer for its government and public services practice. "Finding ways to integrate a constellation of new technologies into a new operational paradigm is the next level challenge that's unfolding in government right now."
Government Tech Trends 2019, based on Deloitte Tech Trends, interprets the trends with a focus on government. The report also includes a score for each trend based on its relevancy to government and the government's readiness to adopt.
The eight trends that are giving rise to new operating models, redefining the nature of work, and dramatically changing IT's relationship with the business include:
Macro technology forces at work – The nine technology forces at work are: cloud, analytics, digital experience, blockchain, cognitive, digital reality, core modernization, cyber, and the business of information technology. These forces are critical for organizations—their controlled collision can compound the effect of a purposeful, transformational change.

Trend in action: A supply chain can be optimized with an integrated combination of technologies—next-gen core financial system upgrades, cloud deployments, AI predictive models, blockchain for tracking and more.
AI-fueled organizations – Leading organizations are harnessing AI's full potential for data-driven decision making and generating valuable insights. To become a true "AI-fueled" organization, a department or agency needs to find AI's place in the mission, rethink its talent, focus on human and machine interaction in its environment, and deploy machine learning across core business processes and enterprise operations.

Trend in action: Use AI and machine learning to help curb fraud, waste, and abuse by detecting invalid, improper or mischaracterized payments.
NoOps in a serverless world – Cloud providers have doggedly automated traditional infrastructure and security management tasks and are increasing the complexity and value of "as a service" capabilities. As a result, technical resources are interacting less and less with the underlying system infrastructure. Operations talent can shift to increasingly agile teams focusing on higher-order (and higher-value) activities that more directly support mission outcomes.

Trend in action: Pay-as-you-go models offer flexibility and cost-efficiency for seasonal demands like tax filings or health care enrollment. Look at piloting new application using container-based, function-based, or other new cloud computing models.
Connectivity of tomorrow – Advanced networking offers a continuum of connectivity that can drive the development of new products and services or transform inefficient operating models. From edge computing and mesh networks to 5G, satellite, and ultra-broadband, organizations across sectors and geographies are relooking at advanced connectivity options to design their networks of tomorrow.

Trend in action: Field-deployed personnel will soon have greater bandwidth on their mobile devices than they have at their desks today—rethink processes and systems to take advantage of the connectivity.
Intelligent interfaces – Intelligent interfaces combine the latest in human-centered design with leading-edge technologies such as computer vision, conversational voice, auditory analytics, and advanced augmented reality (AR) and virtual reality. Working in concert, these techniques and capabilities can transform the ways we engage with machines, data, and each other.

Trend in action: With AR, skilled technicians can move from one system to another without extra training. Inspectors can use facial and image recognition with speech capture interfaces. Indirect measures of activity time and personnel efficiency permit digitalization and analysis.
Beyond marketing—experience reimagined – Today's citizens expect highly personalized, contextualized experiences. To deliver them, leading chief marketing officers are looking inward to closer partnerships with their own CIOs and a new generation of marketing tools and techniques powered by data-enabled emerging technologies.

Trend in action: Service programs can use advanced marketing techniques to engage the population, gauge reactions and adjust rollouts.
DevSecOps and the cyber imperative – To enhance their approaches to cybersecurity and cyber risk, forward-thinking organizations are embedding security, privacy, policy, and controls into their evolved IT delivery models. DevSecOps fundamentally transforms cyber and risk management from compliance-based activities (typically undertaken late in the development lifecycle) into essential framing mindsets that help shape system design from the ground up.

Trend in action: The National Institutes of Health and the Food and Drug Administration are working to standardize, automate, and virtualize processes using close-knit teams that integrate development, security and operations into to reduce human error, speed results and make difficult operations invisible to the user.
Beyond the digital frontier – Digital transformation has become a rallying cry for business and technology strategists. Yet all too often, organizations anchor their approach on a specific technology advance. Developing a systematic approach for identifying and harnessing opportunities born of the intersections of technology, science, and business is an essential first step in demystifying digital transformation, and making it concrete, achievable and measurable.

Trend in action: Cashierless stores could serve as models for the Department of Defense Exchanges. Government health providers can use health care insurers' AI-enabled verification of eligibility for medical procedures. Organizations are increasingly using AI and other digital techniques to screen recruits.
"These trends are actively shaping strategic and operational transformations today, redefining IT's role within government and forcing leaders to reimagine what it means to govern and serve against the backdrop of a global, digitally driven economy," said Buchholz.
In highly uneven recovery, global investment flows rebound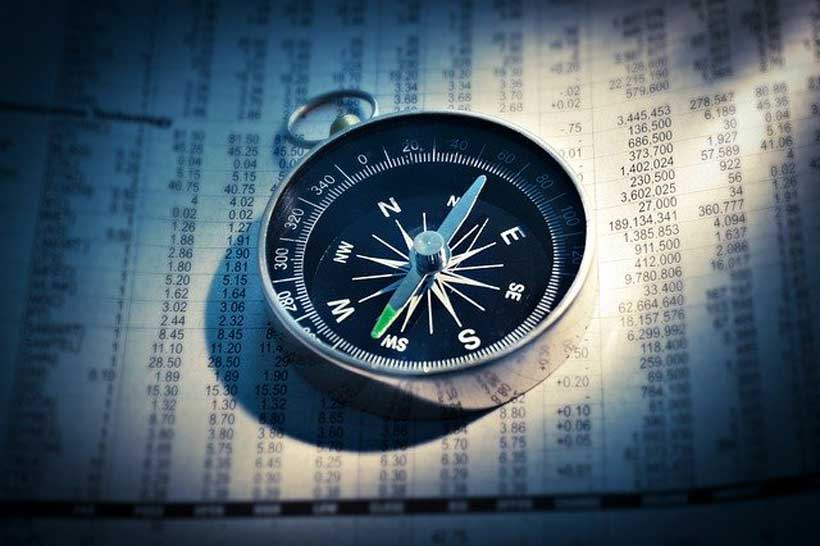 After a big drop last year caused by the COVID-19 pandemic, global foreign direct investment (FDI) reached an estimated $852 billion in the first half of 2021, showing a stronger than expected rebound.
That's according to the latest Investment Trends Monitor, released this Tuesday by the United Nations Conference on Trade and Development (UNCTAD).
It shows the increase in the first two quarters in FDI, recovered more than 70 per cent of the losses stemming from the COVID-19 crisis in 2020.
For the UNCTAD's director of investment and enterprise, James Zhan, the good news "masks the growing divergence in FDI flows between developed and developing economies, as well as the lag in a broad-based recovery of the greenfield investment in productive capacity."
Mr. Zhan also warns that "uncertainties remain abundant".
Global outlook
The duration of the health crisis, the pace of vaccinations, especially in developing countries, and the speed of implementation of infrastructure stimulus, remain important factors of uncertainty.
Other important risk factors are labour and supply chain bottlenecks, rising energy prices and inflationary pressures.
Despite these challenges, the global outlook for the full year has improved from earlier projections.
The growth in the next few months should be more muted than the in the first half of the year, but it should still take FDI flows to beyond pre-pandemic levels.
Uneven recovery
Between January and June, developed economies saw the biggest rise, with FDI reaching an estimated $424 billion, more than three times the exceptionally low level in 2020.
In Europe, several large economies saw sizeable increases, on average remaining only 5 per cent below pre-pandemic quarterly levels.
Inflows in the United States were up by 90 per cent, driven by a surge in cross-border mergers and acquisitions.
FDI flows in developing economies also increased significantly, totalling $427 billion in the first half of the year.
There was a growth acceleration in east and southeast Asia (25 per cent), a recovery to near pre-pandemic levels in Central and South America, and upticks in several other regional economies across Africa and West and Central Asia.
Of the total recovery increase, 75 per cent was recorded in developed economies.
High-income countries more than doubled quarterly FDI inflows from rock bottom 2020 levels, middle-income economies saw a 30 per cent increase, and low-income economies a further nine per cent decline.
Mixed picture for investors
Growing investor confidence is most apparent in infrastructure, boosted by favourable long-term financing conditions, recovery stimulus packages and overseas investment programmes.
International project finance deals were up 32 per cent in number, and 74 per cent in value terms. Sizeable increases happened in most high-income regions and in Asia and South America.
In contrast, UNCTAD says investor confidence in industry and value chains remains shaky. Greenfield investment project announcements continued their downward path, decreasing 13 per cent in number and 11 per cent in value until the end of September.
Agenda 2030
After suffering double-digit declines across almost all sectors, the recovery in areas relevant to Sustainable Development Goals (SDGs) in developing countries remains fragile.
The combined value of announced greenfield investments and project finance deals rose by 60 per cent, but mostly because of a small number of very large deals in the power sector.
International project finance in renewable energy and utilities continues to be the strongest growth sector.
The investment in projects relevant to the SDGs in least developed countries continued to decline precipitously. New greenfield project announcements fell by 51 per cent, and infrastructure project finance deals by 47 per cent. Both had already fallen 28 per cent last year.
Capabilities fit is a winning formula for M&A: PwC's "Doing the right deals" study
Ensuring there is a capabilities fit between buyer and target is key to delivering a high-performing deal, according to a new PwC study of 800 corporate acquisitions. . The study finds that capabilities-driven deals generated a significant annual total shareholder return (TSR) premium (equal to 14.2% points) over deals lacking a capabilities fit.
The "Doing the right deals" study looks at the 50 largest deals with publicly-listed buyers in each of 16 industries and evaluates the characteristics that delivered superior financial outcomes for the buyers, as measured by annual TSR.
A capability is defined as the specific combination of processes, tools, technologies, skills, and behaviours that allows the company to deliver unique value to its customers.
Two types of deals were found to outperform the market: capabilities enhancement deals – in which the buyer acquires a target for a capability it needs — and capabilities leverage deals – in which the buyer uses its capabilities to generate value from the target. These represent a true engine of value creation, delivering average annual TSR that was 3.3% points above local market indices. Deals without these characteristics – limited-fit deals – had an average annual TSR of -10.9% points compared to the local market indices.
While 73% of the largest 800 deals analysed sought to combine businesses that did fit from a capabilities perspective, 27% were limited-fit deals. The analysis shows that for every dollar spent on M&A, roughly 25 cents were spent on such limited-fit deals that in many cases destroyed shareholder value.
Alastair Rimmer, Global Deals Strategy Leader, PwC UK said: "Our analysis confirms that deals where the buyer is focused on enhancing its own capabilities or leveraging its capabilities to improve the target can result in a substantial TSR premium. Whether a deal creates value depends less on whether it is aimed at consolidation, diversification or entering new markets. What matters is whether there is a solid capabilities rationale between the buyer and the target."
Capabilities fit delivers shareholder value across industries
The capabilities premium was found to be positive across all of the 16 industries studied. The share of capabilities-driven deals was highest in pharma & life sciences (92%), an industry where deals often combine one company's innovation capabilities with another's strength in distribution. Other leading industries in capabilities fit deals were health services and telecommunications (both with 90% capabilities-driven deals) and automotive (86%). Limited fit deals were found to be most prevalent in the oil & gas industry (62%), where asset acquisition can play an important role in addition to capabilities fit.
The analysis shows that the stated strategic intent of a deal, as defined in corporate announcements and regulatory filings, has little to no impact on value creation. Whether a deal fits or not depends less on stated goals of consolidation, diversification or entering new markets. What matters is whether there is a capabilities fit between the buyer and the target. Deals aiming for geographic expansion notably stood out as performing less well than others, largely because many of them (34%) were limited-fit deals.
The M&A playing field has shifted due to COVID-19
More than ever, companies must be clear in defining which capabilities they can leverage to succeed, and which capabilities gaps they need to fill.
Hein Marais, Global Value Creation Leader, PwC UK added: "Deal rationales have shifted in a COVID context, reflecting the heightened need for new and different capabilities if an enterprise is to generate value and create sustained outcomes.  The need to move quickly increases the pressure to do deals at pace – and thereby the risk of failing to evaluate capabilities fit with enough care. Ensuring such capabilities fit, however, dramatically increases the chances of your deal creating value."
Companies may be overlooking the riskiest cyber threats of all
A majority of companies don't have a handle on their third-party cyber risks – risks obscured by the complexity of their business relationships and vendor/supplier networks. This is the finding of the PwC 2022 Global Digital Trust Insights Survey. The survey of 3,600 CEOs and other C-suite executives globally found that 60% have less than a thorough understanding of the risk of data breaches through third parties, while 20% have little or no understanding at all of these risks.
The findings are a red flag in an environment where 60% of the C-suite respondents anticipate an increase in cyber crime in 2022. They also reflect the challenges organizations face in building trust in their data — making sure it is accurate, verified and secure, so customers and other stakeholders can trust that their information will be protected.
Notably, 56% of respondents say their organizations expect a rise in breaches via their software supply chain, yet only 34% have formally assessed their enterprise's exposure to this risk. Similarly, 58% expect a jump in attacks on their cloud services, but only 37% profess to have an understanding of cloud risks based on formal assessments.
Sean Joyce, Global & US Cybersecurity & Privacy Leader, PwC United States said: "Organizations can be vulnerable to an attack even when their own cyber defenses are good; a sophisticated attacker searches for the weakest link – sometimes through the organization's suppliers. Gaining visibility and managing your organization's web of third-party relationships and dependencies is a must. Yet, in our research, fewer than half of respondents say they have responded to the escalating threats that complex business ecosystems pose."
Asked how their companies are minimizing third-party risks, the most common answers were auditing or verifying their suppliers' compliance (46%), sharing information with third parties or helping them in some other way to improve their cyber stance (42%), and addressing cost- or time-related challenges to cyber resilience (40%). But a majority have not refined their third-party criteria (58%), not rewritten contracts (60%), nor increased the rigor of their due diligence (62%) to identify third-party threats.
Simplifying the way to cybersecurity
Nearly three quarters of respondents said the complexity of their organization poses "concerning" cyber and privacy risks. Data governance and data infrastructure (77% each) ranked highest among areas of unnecessary and avoidable complexity.
Simplification is a challenge, but there is ample evidence that it is worthwhile. While three in 10 respondents overall said their organizations had streamlined operations over the past two years, the "most improved" in our survey (the top 10% in cyber outcomes) were five times more likely to have streamlined operations enterprise-wide. These top 10% organizations are also 10 times more likely to have implemented formal data trust practices and 11 times more likely to have a high level of understanding of third party cyber and privacy risks.
CEO engagement can make a difference
Executive and CEO respondents differ on how much the support the CEO provides on cyber, with CEOs seeing themselves as more involved in, and supportive of, setting and achieving cyber goals than their teams do. But there is no disagreement that proactive CEO engagement in setting and achieving cyber goals makes a difference. Executives in the "most improved" group, reporting the most progress in cybersecurity outcomes, were 12x more likely to have broad and deep support on cyber from their CEOs. Most executives also believe that educating CEOs and boards so they can better fulfill their cyber responsibilities is the most important act for realizing a more secure digital society by 2030.
Sean Joyce concluded: "Our survey shows that the most advanced organizations see cybersecurity as more than defense and controls, but as a means to drive sustained business outcomes and build trust with their customers. As leaders of organizations, CEOs set the tone for focusing their cyber teams on bigger-picture, growth-related objectives rather than narrower, short-term expectations."