WB Ready to Help Vietnam Meet Growing Infrastructure Demands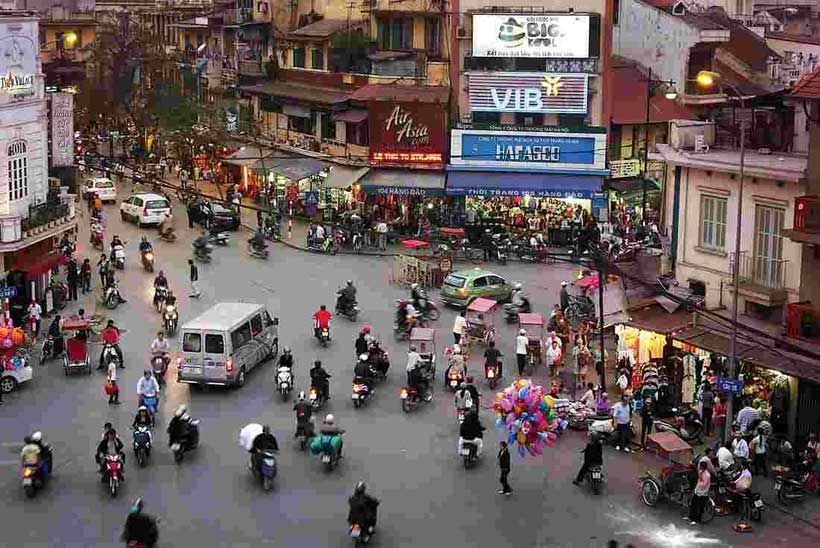 With a 7.1 percent growth rate in 2018, Vietnam's fast-paced economic development is boosting demand for infrastructure, the World Bank Vice President for Infrastructure Makhtar Diop said today, during his first visit to the country. According to World Bank estimates, Vietnam's sustainable infrastructure needs will require investments of up to US$25 billion per year.
Currently, about two-thirds of Vietnam's infrastructure spending come from public resources. Diop emphasized that financing needs of the magnitude faced by the country now cannot be borne by the public sector alone. Increasing efficiency in public investments and establishing the right conditions to crowd in private financing in infrastructure development are important parts of the solution to infrastructure development.
During his three-day visit, Diop had fruitful discussions with leaders of the central government, cabinet members, the National Assembly, and local governments. During his meeting with Prime Minister Nguyen Xuan Phuc, Diop congratulated Vietnam for the country's rapid growth while maintaining broad equity and urged the Government to share its development success stories with other peer developing countries that are facing similar challenges.
At the same time, he expressed the World Bank Group's continued commitment and willingness to support Vietnam's infrastructure development agenda. He indicated that the WBG could contribute relevant global knowledge and expertise and emphasized that current favourable economic conditions would offer an opportunity to deepen reforms.
According to Diop, strong and quality investments in infrastructure will be key to sustain Vietnam's economic growth in the medium and long terms. He praised the efforts to plan and prioritize national backbone infrastructure systems, including express ways, railways, and inland waterways; as well as sub-national infrastructure in key areas such as urban transport/mobility and waste water treatment; and regional integrated infrastructure that promotes economic development as well as address emerging challenges such as climate change.
The World Bank official also stated the Bank would stand ready to provide financing and technical support, as well as assist in mobilizing private sector resources, to help Vietnam develop its critical infrastructure. As part of the "Maximizing Finance for Development" approach, the Bank has been supporting the Government of Vietnam to create a well-functioning and enabling environment to attract private sector participation. This includes developing a strong Public-Private Partnership regulatory framework and a solid domestic financial sector that also ensures efficient operation of State Owned Enterprises as a crucial part of the infrastructure agenda.
As part of the trip, Diop met with Hanoi leaders to discuss the City's infrastructure development needs, particularly urban transport and mobility. He also visited the port city of Haiphong to examine key infrastructure facilities, and witnessed development results brought about by the ongoing World Bank financed Haiphong Urban Transport Development Project, which helped improve urban accessibility and strengthen capacity for urban transport management and planning. He visited the manufacturing site of Vinfast – maker of Vietnam's first automobile and e-scooter, and Lach Huyen International Gateway Port.
Apple expands global recycling programs
Apple today announced a major expansion of its recycling programs, quadrupling the number of locations US customers can send their iPhone to be disassembled by Daisy, its recycling robot. Daisy will disassemble and recycle select used iPhones returned to Best Buy stores throughout the US and KPN retailers in the Netherlands. Customers can also turn in their eligible devices to be recycled at any Apple Store or through apple.com as part of the Apple Trade In program.
Apple has received nearly 1 million devices through Apple programs and each Daisy can disassemble 1.2 million devices per year. In 2018, the company refurbished more than 7.8 million Apple devices and helped divert more than 48,000 metric tons of electronic waste from landfills.
"Advanced recycling must become an important part of the electronics supply chain, and Apple is pioneering a new path to help push our industry forward," said Lisa Jackson, Apple's vice president of Environment, Policy and Social Initiatives. "We work hard to design products that our customers can rely on for a long time. When it comes time to recycle them, we hope that the convenience and benefit of our programs will encourage everyone to bring in their old devices."
Daisy is now able to disassemble 15 different iPhone models at the rate of 200 per hour, recovering even more important materials for re-use. Once materials have been recovered from Daisy, they are recycled back into the manufacturing process. For cobalt, which is a key battery material, Apple sends iPhone batteries recovered by Daisy upstream in its supply chain. They are then combined with scrap from select manufacturing sites and, for the first time, cobalt recovered through this process is now being used to make brand-new Apple batteries — a true closed loop for this precious material.
Apple also uses 100 percent recycled tin in a key component of the main logic boards of 11 different products. The company's engineering of an aluminum alloy made from 100 percent recycled aluminum allows the new MacBook Air and Mac mini to have nearly half the carbon footprint of earlier models. Starting this year, aluminum recovered through the Apple Trade In program is being remelted into the enclosures for the MacBook Air.
To further its research on recycling, Apple today also announced the opening of its Material Recovery Lab dedicated to discovering future recycling processes. The new 9,000-square-foot facility in Austin, Texas, will look for innovative solutions involving robotics and machine learning to improve on traditional methods like targeted disassembly, sorting and shredding. The Lab will work with Apple engineering teams as well as academia to address and propose solutions to today's industry recycling challenges.
Apple continues to expand its programs to ensure devices are used for as long as possible. The number of Apple Stores and network of Authorized Service Providers has grown to over 5,000 worldwide. Last fall, Apple rolled out a new method for optimizing iPhone screen repairs that allows thousands more independent shops to offer the service. Apple also launched a battery replacement and recycling program for all of its products.
Today, Apple released its 2019 Environment report, which contains additional information on the company's climate change solutions, including its recent announcement that 44 of its suppliers have committed to 100 percent renewable energy for their Apple production. The report can be viewed at apple.com/environment. The company will be celebrating Earth Day on April 22 with environmentally themed Today at Apple sessions at all Apple Stores, and will be featuring original stories and collections of apps and games on the App Store to help people honor the Earth and consider their role in the natural ecosystem. Apple's Earth Day Challenge also encourages Apple Watch wearers to complete any workout of 30 minutes or more to earn a special Earth Day Award and stickers for Messages.
Apple will also be supporting the efforts of environmentally-focused non-profits Conservation International, SEE Foundation and The Recycling Partnership — expanding on its conservation and resource efficiency work from last year.
ADB's Strategy 2030 Needs to be Accompanied by a Strong Results Orientation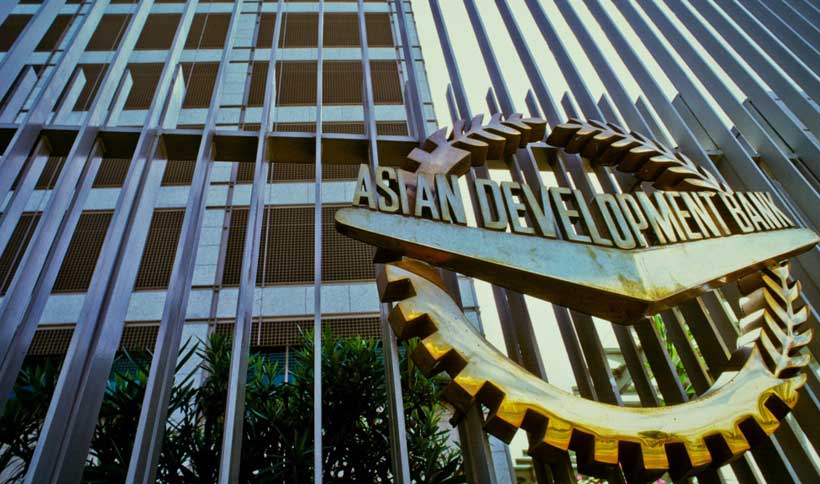 The Asian Development Bank's (ADB) new long-term corporate strategy, Strategy 2030, which came into effect this year, needs to be accompanied by a strong focus on results supported by an improved corporate results framework, says the 2019 Annual Evaluation Review by ADB's Independent Evaluation Department (IED).
Strategy 2030 will steer ADB's approach for addressing challenges in Asia and the Pacific such as rising urbanization and demographic shifts, and tackling the unfinished development agendas of eradicating poverty, reducing inequality, and closing infrastructure gaps.
"Strategy 2030 represents an important milestone and has created great expectations. At the same time, the new strategic goals and directions still need to be properly translated into operational plans, clear and ambitious targets, and effective monitoring and evaluation," said the Director General of Independent Evaluation at ADB Mr. Marvin Taylor-Dormond.
The review notes that the development success rate of ADB's sovereign projects and programs is steadily improving, buoyed by the strong performance of operations in transport and energy infrastructure, and public sector management.
With 90% of sovereign operations achieving the expected development results during 2016–2018, East Asia remains ADB's best regional performer, influenced by operations in the People's Republic of China. The development success rates of ADB operations in South Asia, Southeast Asia, and in Central and West Asia remain around ADB's overall success rate (77%), steadily rising since 2000. Operations in the Pacific, though improving, are still below average.
The performance of nonsovereign operations remains weak with only 56% development success rate during 2016–2018. "An improvement in the development performance of the financial sector and private equity portfolio is needed, as private sector operations will become much more prominent in the context of Strategy 2030," said the Director of IED's Sector and Projects Division Mr. Nathan Subramaniam. "The number of actions that ADB is currently taking to this effect are expected to achieve this objective."
The review highlights some selected key results of ADB's operations based on broad scope evaluations recently concluded. For instance, in the area of reducing poverty and inequality, agriculture operations have promoted inclusive economic growth and smallholder development. Yet, they could have had greater effect on rural development and food security had they focused on the complete value chains.
A country assessment revealed that contributions were made to reducing poverty and inequality by targeting infrastructure that met the needs of the poor, for example, water and sanitation projects in low-income areas. At the same time, a thematic evaluation of ADB-supported projects to improve access to finance for small and medium-sized enterprises (SMEs) found this effort tended to focus on larger firms rather than underserved ones.
Some other country assessment noted that progress was made on gender equality—which is promoted across all ADB operations—by supporting country efforts to incorporate the gender dimension into national economic and development polices and strategies, and by improving economic opportunities for women through SME operations. Similar country assessments highlighted that ADB transport operations helped women diversify their economic activities.
The sustainability of projects continues to be the lowest-ranked evaluation criteria. Lack of funds for operation and maintenance was among the critical hurdles to ensuring that ADB-supported infrastructure projects deliver benefits after they have been completed.
To incentivize ADB's strong performance and results, especially in the context of Strategy 2030, robust results frameworks and systems need to be in place, particularly at the country level. "Country is ADB's central unit of analysis in Strategy 2030 and, therefore, timely and reliable reporting at this level must be ensured," said Mr. Taylor-Dormond.
Luxembourg, UN Environment sign deal to accelerate sustainable finance
Luxembourg today signed an agreement to back a UN Environment-convened network that helps the world's major financial centres to increase green and sustainable finance.
The International Network of Financial Centres for Sustainability (FC4S) has 22 members from Europe, Asia, Africa, and North America – each of them committed to shifting their investments to support the goals of the 2030 Agenda for Sustainable Development and the Paris Agreement.
Home to Europe's largest investment fund center with a 62 per cent global market share in cross-border funds, along with136 international banks from 29 countries and over 35,000 listed tradable securities, Luxembourg is today one of the world's leading financial centers.
"A recognized European leader in green and sustainable finance, Luxembourg is stepping up its commitment to support the efforts of the International Network of Financial Centers for Sustainability," said Pierre Gramegna, Minister of Finance of Luxembourg, as he signed the agreement to provide USD 500,000 in funding to FC4S. "This commitment is aimed at helping the FC4S to better connect financial centers, to foster exchange of knowledge and thus help shaping the trends and developments that will define sustainable finance in the years to come."
The levels of green and sustainable finance needed to deliver on the Paris Agreement and the sustainable development goals are still insufficient. For example, the World Resources Institute estimates that USD 5.7 trillion will need to be invested annually in green infrastructure by 2020. However, 2018 research by the United Nations Framework Convention on Climate Change found that climate finance, while growing, had hit only USD 681 billion annually by 2016.
"Much of the resources needed to finance the transition to a low-emission, sustainable world will have to come from private sources," said Satya S. Tripathi, UN Assistant Secretary-General and head of UN Environment's New York office. "This is why the work of FC4S, helping financial centres to green their flows, is crucial. UN Environment is very grateful to Luxembourg for increasing its commitment to green and sustainable finance."
Luxembourg's commitment to financial innovation and sustainable finance has led to the launch of a wide range of initiatives, including the first Stock Exchange dedicated to green, socially responsible and sustainable securities: The Luxembourg Green Exchange (LGX) in 2016.
The LGX has the largest market share of listed green bonds worldwide. Luxembourg leads the European market when it comes to responsible investment funds, with a market share of 39 per cent. 69 per cent of worldwide assets in microfinance investment vehicles are Luxembourg domiciled funds.
"Financial centres are key pressure points in the global financial system, and FC4S members like Luxembourg are pressing hard to make the system sustainable," said Stephen Nolan, head of the FC4S network. "This contribution from Luxembourg is yet another sign that the smart money is getting behind sustainability."
The signing took place at an event during the Spring Meetings of the World Bank Group and the International Monetary Fund, at which Mr. Gramegna, John Berrigan, Deputy Director-General, Financial Services and Capital Markets Union (FISMA), and Marcos Ayerra, Chair of the Inter-American Regional Committee and others looked at how to increase the role of financial centres in financing sustainability.