Towards a climate-neutral Europe: EU invests over €10bn in innovative clean technologies
The Commission today announces an investment programme worth over €10 billion for low-carbon technologies in several sectors to boost their global competitiveness.
EU innovative climate action, as announced today, has a range of benefits for the health and prosperity of Europeans with an immediate, tangible impact on people's lives – from the creation of local green jobs and growth, to energy-efficient homes with a reduced energy bill, cleaner air, more efficient public transport systems in cities, and secure supplies of energy and other resources.
Commissioner for Climate Action and Energy Miguel Arias Cañete said: "Less than three months after adopting our strategic vision for a climate neutral Europe by 2050, we are putting the money where the mouth is. Our objective is to keep building a modern, competitive and socially fair Paris-aligned economy for all Europeans. For this to happen, we will need deployment of clean innovative technologies on an industrial scale. This is why we are investing in bringing to the market highly innovative technologies in energy intensive industries, in carbon capture, storage and use, in the renewable energy sector and in energy storage. We are today unleashing technological solutions in all Member States and pressing the fast-forward button in our transition to a modern and climate-neutral society in Europe."
The Commission wants to ensure that Europe continues to be at the top of the league as regards new high-value patents for clean energy technologies. This leadership provides a global competitive advantage, allowing Europe to harvest first mover benefits by increasing exports of European sustainable products and sustainable technology and business models.
On 28 November 2018, the European Commission adopted a strategic long-term vision for a prosperous, modern, competitive and climate neutral economy by 2050 – A Clean Planet for all. The strategy shows how Europe can lead the way to climate neutrality while preserving the competitiveness of its industries by investing into realistic technological solutions. This transition also requires further scaling-up of technological innovations in energy, buildings, transport, industry and agriculture sectors.
Next steps
The Commission aims to launch the first call for proposals under the Innovation Fund already in 2020, followed by regular calls until 2030.
Background
The Innovation Fund will pool together resources amounting to around €10 billion, depending on the carbon price. At least 450 million allowances from the EU Emissions Trading System (EU ETS) Directive will be sold on the carbon market in the period 2020-2030. The revenues of these sales depend on the carbon price, which is currently around EUR 20.
Any undisbursed revenues from the Innovation Fund's predecessor, the NER 300 programme, will also be added to the Innovation Fund. Thus, the total endowment of the Fund can be around EUR 10 Billion.
The Innovation Fund aims to create the right financial incentives for companies and public authorities to invest now in the next generation of low-carbon technologies and to give EU companies a first-mover advantage to become global technology leaders.
The Innovation Fund builds on the experience from the NER300 programme, the current EU programme to support the demonstration of carbon capture and storage and renewable energy technologies. It expands its scope to also explicitly cover energy storage and energy intensive industries and is better tailored to promote innovation through an improved and simplified governance. It will offer grants to cover up to 60% of the additional capital and operational costs linked to innovation for the selected projects, disbursing the money in a flexible way based on the needs of individual projects.
In addition, following the Commission's decision to reinvest the unspent funds from the first NER 300 call amounting to some EUR 487.6 million, the transfer of unspent NER300 funds to InnovFin Energy Demo Projects is now taking effect and the Commission confirmed that three existing projects can now benefit from a loan guarantee backed by funds from the NER300.
Regional Conference on Air Quality Management in the Western Balkans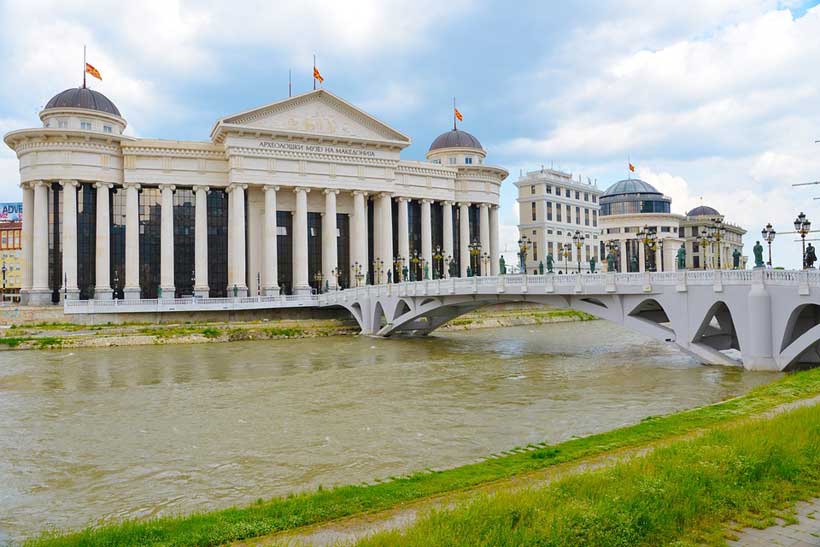 Government representatives from North Macedonia, Kosovo, Bosnia and Herzegovina (BiH) and Serbia met today in Skopje for a regional conference on Air Quality Management – Issues, Solutions, and Financing Approaches. Jointly hosted by the Government of North Macedonia and the World Bank, the conference was an opportunity to learn from experiences from the Western Balkans and from EU and other countries (such as India and China) about innovative ways to approach air quality management, mobilize knowledge, and encourage stronger regional cooperation in this area.
Ambient air pollution (AAP) is a serious global health problem that accounts for an estimated 4.2 million premature deaths per year worldwide. Exposure to fine particulate matter (PM2.5) is especially dangerous to human health because these particles find their way deep into lungs and bloodstream resulting in serious health effects. Premature deaths and illnesses caused by air pollution can result in increased health expenditures and labor productivity losses. People in Eastern Europe and the Western Balkans are frequently exposed to extremely high air pollution in urban areas often exceeding the levels considered safe by the WHO.
"Addressing air pollution in the Western Balkans is an environmental and public health challenge that needs to be urgently addressed and it is high on the agenda of the World Bank as well as many other partners working in the region," said Marco Mantovanelli, World Bank Country Manager for North Macedonia and Kosovo. "We are pleased to be a part of these discussions today and are committed to continuing to support action to reduce air pollution and establish credible Air Quality Management systems in the region through advisory services, technical assistance, and mobilizing financing for investments."
"We value the analytical support from the World Bank and are looking forward to working with them and other development partners to mobilize the needed financing to help improve our air quality and reduce the impacts poor air quality has on people's health," said Jani Makraduli, Deputy Minister of Environment and Physical Planning, also emphasizing the need for regional collaboration. "These discussions help to strengthen cooperation in the Western Balkans, which is particularly important given that a significant portion of air pollution is transboundary."
The conference provided an opportunity to the World Bank to catalyze regional exchange and knowledge sharing and to present analytical findings from upcoming studies on the health and economic damage from air pollution in Bosnia and Herzegovina, Kosovo, and North Macedonia.
The conference also discussed that a comprehensive approach to tacking air pollution in the Western Balkans could be composed of three core components: (a) Data, knowledge, and strategy, including development of comprehensive air quality management plans and investment strategies; (b) Measures to reduce exposure to air pollution in short-term, especially for the young, weak, and vulnerable; and (c) Measures and investments into the persistent medium- to long-term reduction of pollution levels below internationally accepted standards.
Hyatt Launches Three Global Initiatives to Significantly Reduce Single-Use Plastics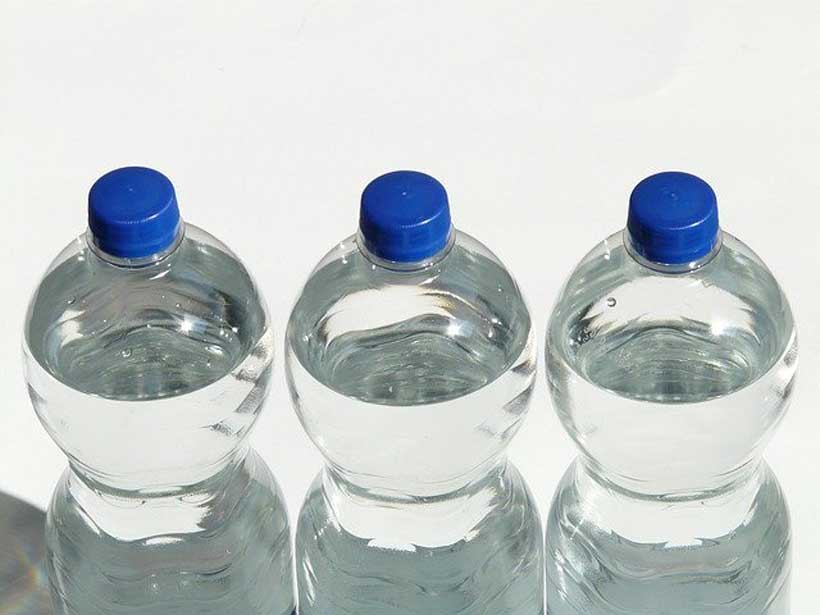 Hyatt Hotels Corporation is announcing a series of initiatives to reduce waste at Hyatt hotels globally, including introducing large-format bathroom amenities and reducing single-use water bottles by June 2021. The following initiatives will be introduced as soon as possible in properties around the world, and no later than June 2021:
Transitioning to large-format bathroom amenities to replace traditional small bottles of shower gel, shampoo, conditioner and lotion.
Increasing the number of water stations in key public spaces at hotels for guests who wish to refill reusable water bottles.
Serving water in carafes or other containers for meetings and events; bottled water will be available by request.
"At Hyatt, our purpose – we care for people so they can be their best – guides all business decisions, including our global sustainability framework, which focuses on using resources responsibly and helping address today's most pressing environmental issues," said Mark Hoplamazian, president and CEO, Hyatt. "Plastic pollution is a global issue, and we hope our efforts will motivate guests, customers and, indeed, ourselves to think more critically about our use of plastic."
These new initiatives represent a significant step in Hyatt's global sustainability program and underscore Hyatt's commitment to wellbeing. As promoted in Hyatt's landmarks of wellbeing – Feel, Fuel and Function – proper hydration is essential to living well. Offering increased access to water stations across Hyatt hotels around the world will ensure guests will have hydration choices that align with both their wellbeing and sustainability priorities while traveling.
Transitioning to large-format bathroom amenities and reducing single-use water bottles builds on Hyatt's broader commitment to reduce disposables and select environmentally preferable options whenever possible, with the exception of when single-use bottles are needed for water quality reasons.
Other recent global initiatives have included removing plastic straws and drink picks and making alternative options available only by request at Hyatt hotels, and increasing the use of compostable, recyclable, or recycled content packaging for to-go food containers.
While these global efforts ensure guests – both leisure and business – will consistently have the option to avoid single-use water bottles while staying at Hyatt hotels, many properties have already been introducing additional efforts to create best-in-class solutions. Examples include:
In-house water bottling plants that reuse glass bottles and replace single-use bottles. Hotels with this solution currently include Alila Villas Koh Russey, Alila Manggis, Alila Ubud, Alila Villas Uluwatu, Alila Bangsar, Alila Jabal Akhdar, Hyatt Regency Addis Ababa, Hyatt Regency Delhi, Andaz Costa Rica Resort at Peninsula Papagayo and Park Hyatt Maldives Hadahaa.
Reusable bottles distributed to all guests at check-in at resorts such as Hyatt Regency Maui Resort and Spa, Andaz Maui at Wailea Resort, Grand Hyatt Kauai Resort & Spa, Hyatt Ziva Cancun, Miraval Arizona and Miraval Austin.
Filtered water spouts installed in all guest rooms at Park Hyatt Istanbul – Macka Palas to provide fresh drinking water.
Kenyan students learn about environmental law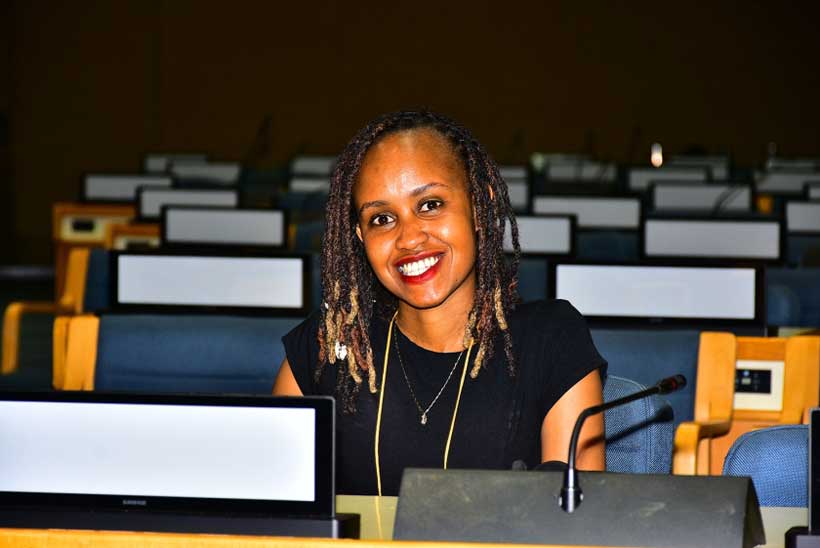 In our globalized world, environmental threats require effective responses that promote peace, justice, development and the fulfilment of environmental and human rights. This is the responsibility of everyone; and we all have the right to be involved. We are all the leadership that the planet needs.
That's what a group of Kenyan students were told in October 2019 when they participated in a lecture at the UN Environment Programme (UNEP) on international environmental law.
UNEP promotes a shared sense of environmental governance by building the capacity of those who affect the rules, policies and institutions that shape how humans interact with the environment.
UNEP experts spoke to students on basic governance and enforcement of international environmental law. International environmental law can involve many countries, as it does with the Paris Agreement, or a few countries, such as a regional environmental treaty. Sources of international environmental law can cover varied goals, such as the Convention on Biological Diversity, or be specific to a certain issue, such as the Agreement on the Conservation of Albatrosses and Petrels. We need international environmental law because many environmental problems are transboundary, regional or global in scope, and solutions require international cooperation and the adoption of common standards.
The students and UNEP experts deliberated over the weaknesses and strengths of international environmental laws and discussed how students could get more involved in tackling the issues. Students described the lecture as very useful and said that they were challenged to think of new and different aspects of environmental law.
Topics discussed included the divergent responsibilities of various groups regarding environmental governance and biotechnology, the principle of common but differentiated responsibility, and plastic pollution and lessons from the plastic ban in Kenya.
To ensure that this learning continues outside the lecture theatre, the UNEP team shared learning resources with the students.
James Nyaro, a lecturer at the Kenyatta University, said on behalf of the institution: "You let us ask you questions… and responded to them comprehensively… and we cannot thank you enough."
What should I know about international environmental law?
When states work together to create and implement international environmental law, great things can be achieved. The ozone layer is currently on track to heal completely in our lifetime and this will save two million people each year by 2030 from skin cancer. This success is due to international environmental law through the Montreal Protocol: an environmental treaty.
As everyone has the right to be involved in environmental management, we should all have a basic understanding of the laws that govern us. Countries are individually responsible for deciding and applying international environmental laws, yet the average citizen can be far removed from the processes involved in their development and implementation. As citizens, we should influence the progression and enforcement of international environmental law to ensure that it effectively tackles the issues we face. UNEP encourages everyone to learn what international environmental laws apply to their states through InforMEA. Knowledge is the first step towards creating environmental laws that work for us.
On 23 October 2019, postgraduate students from the School of Security, Diplomacy and Peace Studies at Kenyatta University were introduced to international environmental law by UNEP experts.